8 Neutral Headboards…Perfect For Any Decor!
This post may contain affiliate links. Please see disclosures here.
A collection of 8 neutral headboards …. sure to please most and just about perfect for any decor!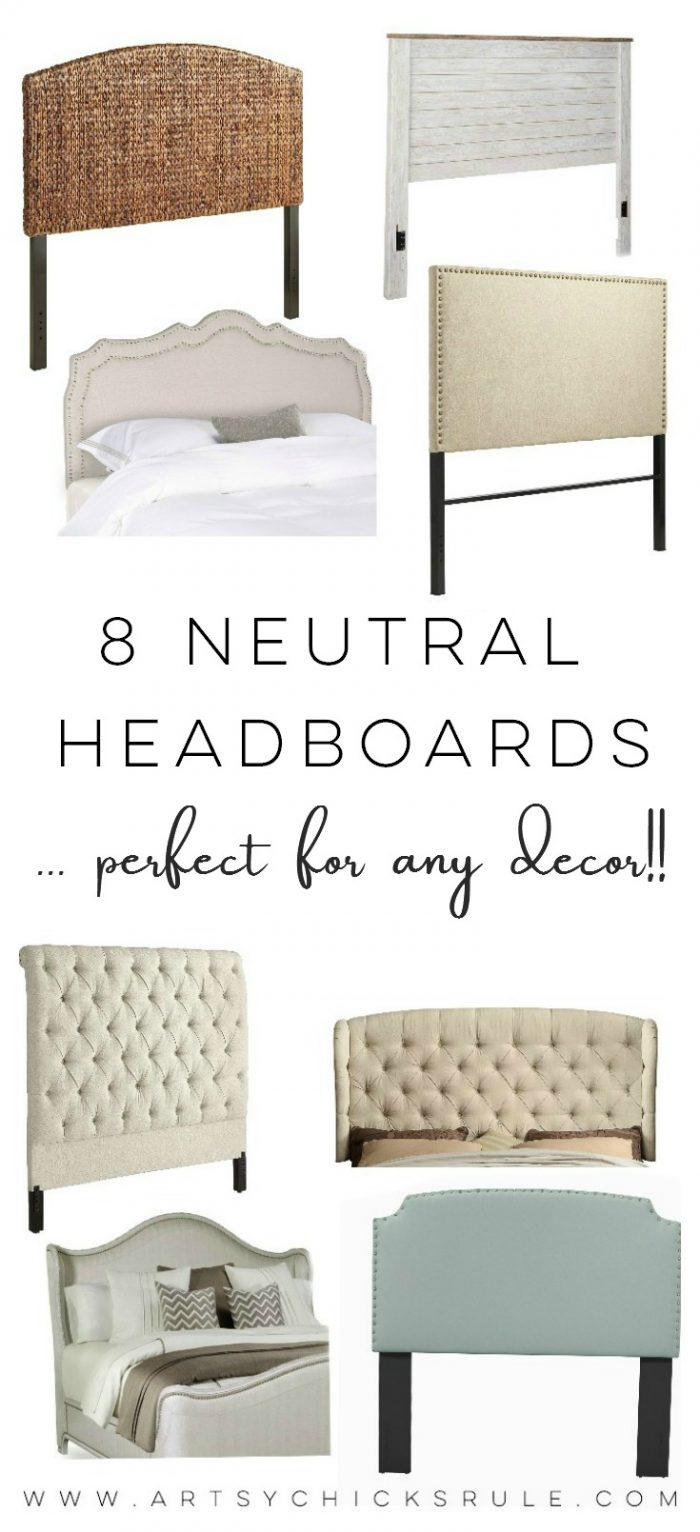 Let's talk neutral headboards today!
And aren't those some really pretty, neutral headboards? (PIN it so save it! ;) )
I've been a busy little bee working on all of this blog redesign stuff so I thought I'd share some of my favorite neutral headboards with you today.
No new projects around here…except what you're looking at right now! Redesigns are fun….and not so fun. ;)
Plus it's like moving into a new house and trying to find your way around. I'm still trying to get comfy in the new digs over here. ;)
Anyway, let's talk about pretty things.
Like these headboards. :)
But first, you might remember I recently gave my master bedroom a bit of a makeover.
This old headboard was a thrift store find…..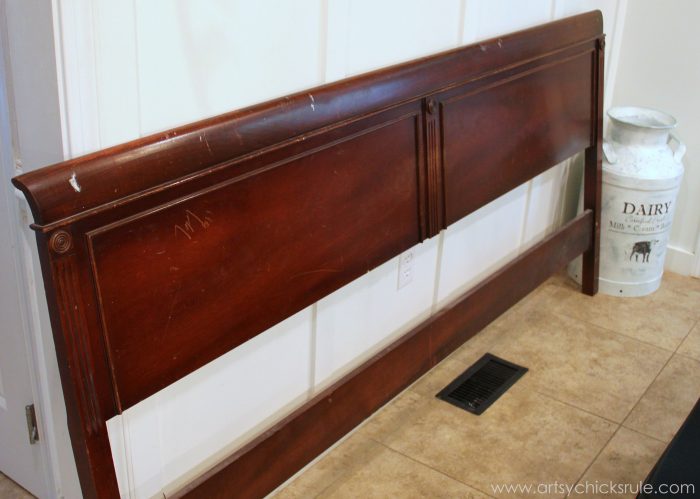 I never blogged about it because I didn't do anything too exciting to it.
Just a little white paint….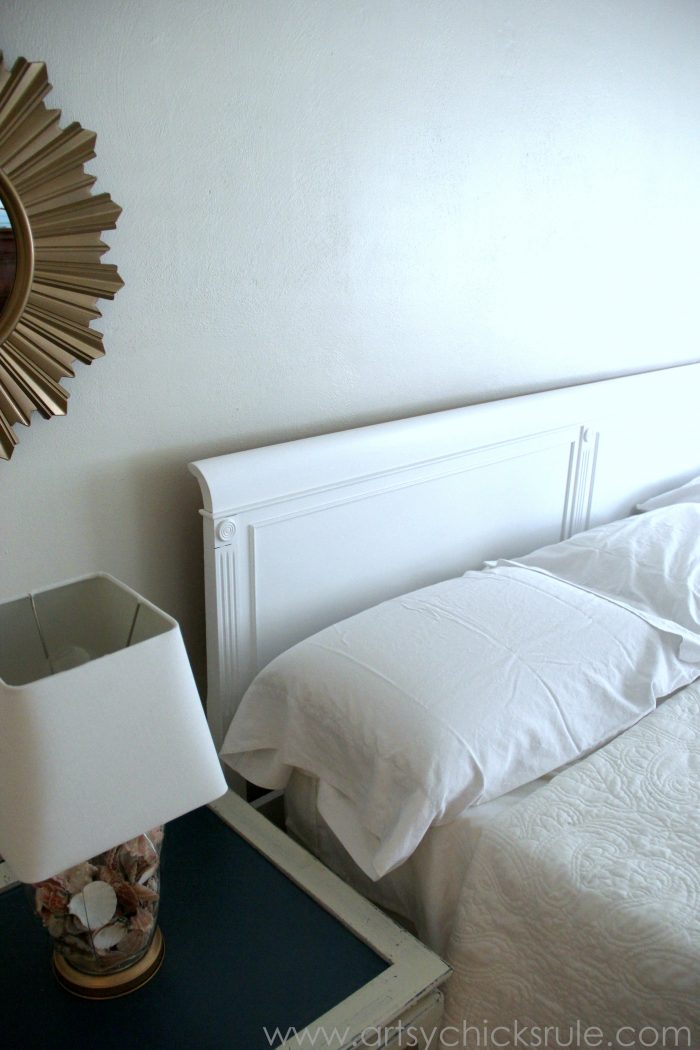 And as you can see, it gets somewhat lost with all the bedding….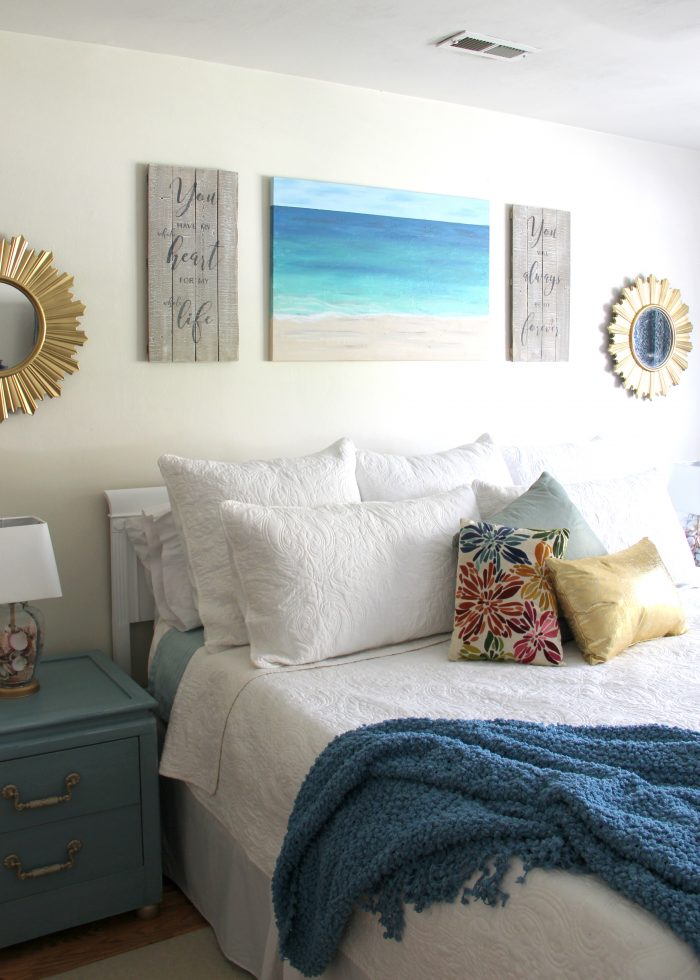 I've been thinking about replacing it….hence, this post. ;)
What do you guys think?
Should I replace it or leave it?
Here are a few of my favorites from around the web….(click on the boxes for the details on each headboard…some of them are on sale and this thrifty girl likes that. ;) )

Which one do you like best?
I'm kind of eyeing the bottom right, the banana leaf weaved one and the top left. Although, those tufted ones sure do make me swoon. :)
Hmm, decisions, decisions!
And to add to the mix, here are a few more I found! ;) (prices aren't too bad on some of these)
I'll see you all back here next week with brand new projects! (I hope! That's the plan anyway. ;) )
Hope you have a wonderful weekend!
xoxo