Brand New Year, Brand New Look!
This post may contain affiliate links. Please see disclosures here.
Hello sweet friends!
Not only is making pretty new decor for my home fun, but so is making a pretty new site for all of those projects to live on.
I guess that's why I do it periodically. Usually about every 2 years, things get freshened up around here.
Just like in my house. ;)
Change it good, right? Right.
Although, I'll be the first to admit, change is sometimes hard, too.
Even though I love the new design, I caught myself thinking, OH NO, what did you do? Haha
It's always like that with change so I'm settling in and making my way around the new site. :)
Anyway, I thought it'd be fun to welcome in the brand new look of the blog with a little throwback to how it all began. :)
Ta da! Well, it says March 2013, but this is exactly what my blog looked like in 2012 when I started it.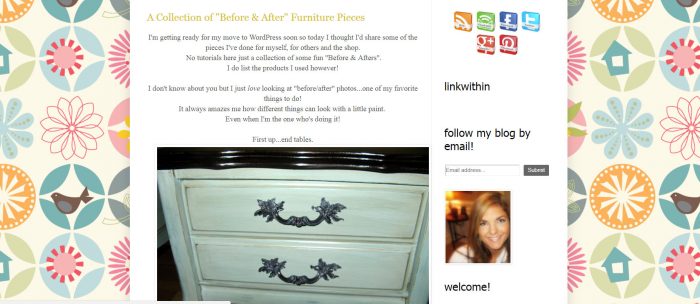 Until I decided to change things up a bit. (and add a new profile photo of little ole me ;) )….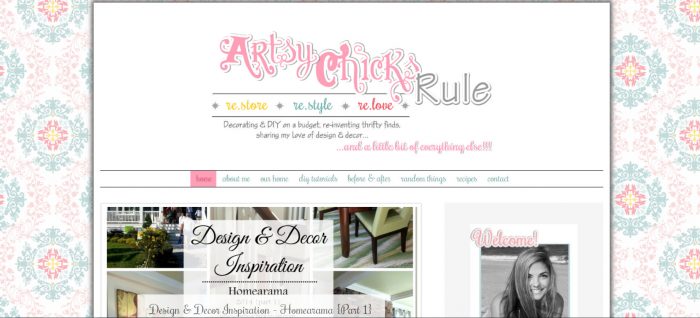 I really loved that pretty background and enjoyed this design.
Until I decided it was time to change things up to this new one…again. ;)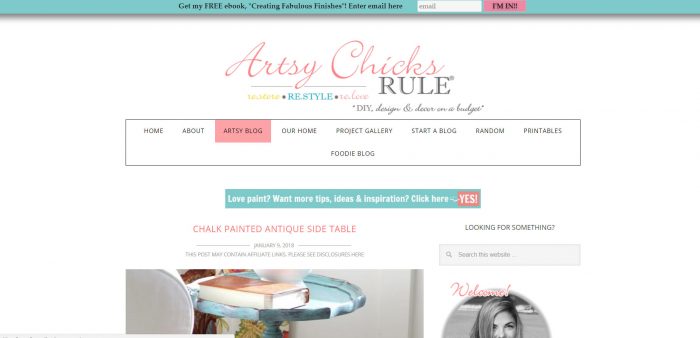 I decided to design a new logo for this redesign.
I really loved the new logo and thought I'd keep it for forever! Ha! Forever is a long time. ;)
No, I was really itching to create something totally different for this go round.
I would say my site design and logo started out kind of fun and funky (and artsy!) with the first design. Then I transitioned it to be a little more "elegant".
But I kept feeling like it was time to put the "artsy" back into the logo ….so I did. :)
And here's the current design with a fun new logo to better represent my name….
Nice, clean, airy and bright….and a little artsy.
You might be noticing a bit of a theme here though. :)
One that I've kept through each blog redesign….and that's the 2 main colors have always stayed the same.
Pink & Aqua.
Two of my favorite colors and you see them a lot around here…in flowers, furniture makeovers, fabric and more.
Those 2 colors make me happy and I just love them, so they will always stay!
For the logo, I wanted to create something entirely different than what I had been using and came up with this….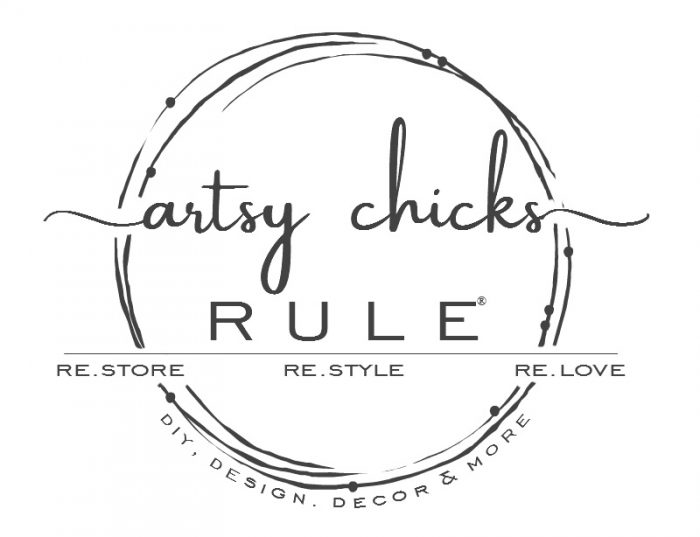 Which you guys have already seen around here since I went ahead and starting using it as a watermark on my photos. :)
I did a similar one for my other redesigned site…. Foodie Chicks Rule.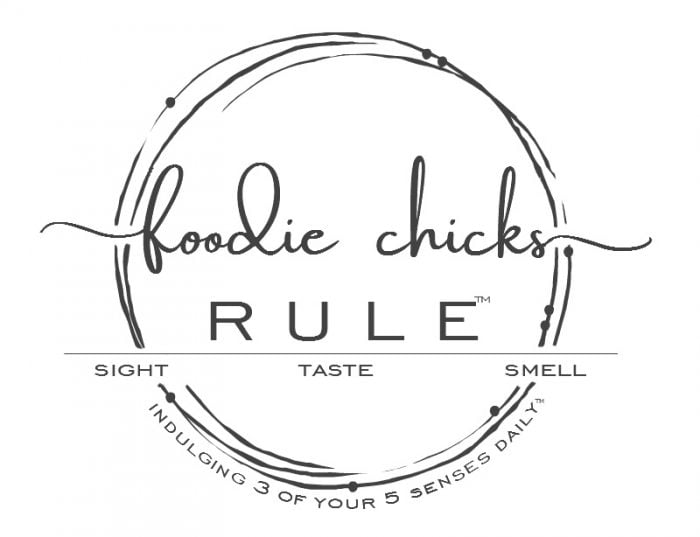 Which you'll find a link to at the top of my HOME page. (and in the menu on any page of the blog here)
I'm hoping to create a more seamless transition between the 2 blogs (and give them more of a united feel).
However, they are still 2 different blogs so if you would like to get recipes delivered to your inbox, you'll still have to subscribe over there.
I've even decided to use the aqua and pink over there except in the opposite positions. (you'll see what I mean if you pop over)
It's quite time consuming doing all of these things and so not much in the way of actual, physical projects have been done around here lately.
Now that I'm just about done with this (still a bit of tweaking and fixing here and there) I can get back at it! ;)
And just for fun, here are a few logos I considered using (well, they are the same, but with watercolor added) but decided to go simple instead.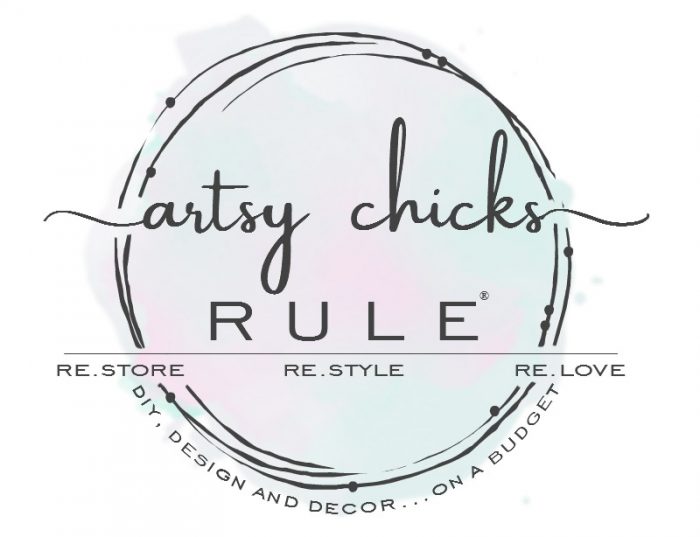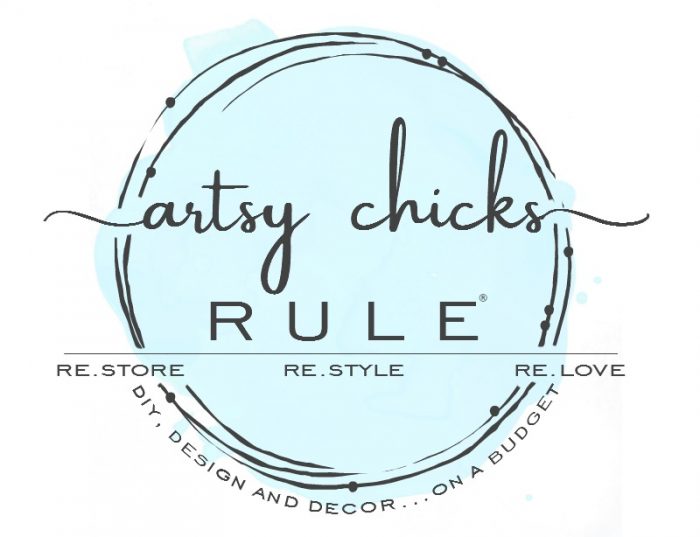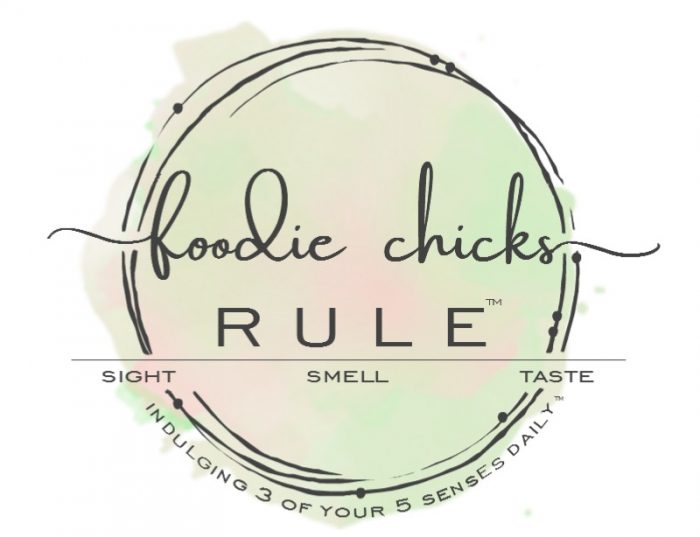 Whatcha think? Plain and simple or a little bit of color?
I love color and really loved the idea of using one with the watercolor but thought it might be too much.
Do you think I made the right choice?
Well, either way, things may change again one day. Well, I know they will! ;)
Maybe I'll add some color back into the logo down the road. Never say never!
I even changed up my Facebook pages for a fresh new look too.
I created a video cover photo (did you know you could do that?? How fun!) for the Foodie Blog Facebook page.
Hop on over to see it >>> here. (and I would love it if you followed along over there!)
And the Artsy Blog Facebook page got a new cover photo, etc, (not video, although I may do that still :) ).
You can see that one >>> here.
Alright, let's get this new year going. Lots happening around here and I'm excited and so looking forward to even more changes. (New house? Hope so, we'll see!)
Time to get busy!
xoxo