Thrifty Makeovers Repurposed (Swap it Like it's Hot!)
This post may contain affiliate links. Please see disclosures here.
Hey y'all!!
Today is the first day of the "Swap it Like it's Hot" Challenge. I'm so excited to be participating in this fun week of thrifty makeovers with 33 bloggers in total.
Today you'll be seeing makeovers from these fabulous ladies here…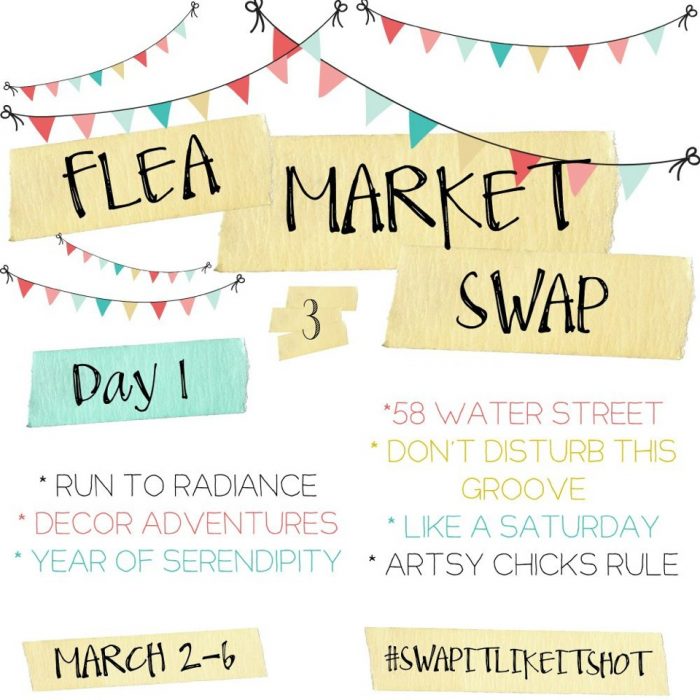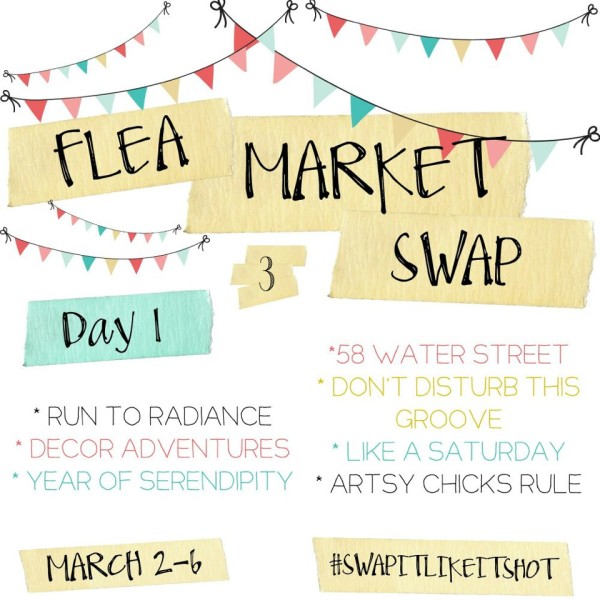 If you've been around awhile or have read any of my posts here on the blog, you know thrifting is my thing.
I love it.
There are treasures galore out there and it's the best budget friendly way to decorate your home. You just never know what you're going to come across either.
That's the really fun part, the "treasure hunting".
Sadly, the thing is, most of these great items are easily overlooked. I totally get that.
BUT I'm hoping that once you've finished seeing everyone's makeovers this week, you will look a little deeper at the things you come across out there.
Look past how they appear sitting on the shelf and see what they can be.
They are diamonds in the rough, I tell ya!
Plus paint and a little imagination can completely transform just about anything. :)
Like these items that Rachel from Like a Saturday sent me.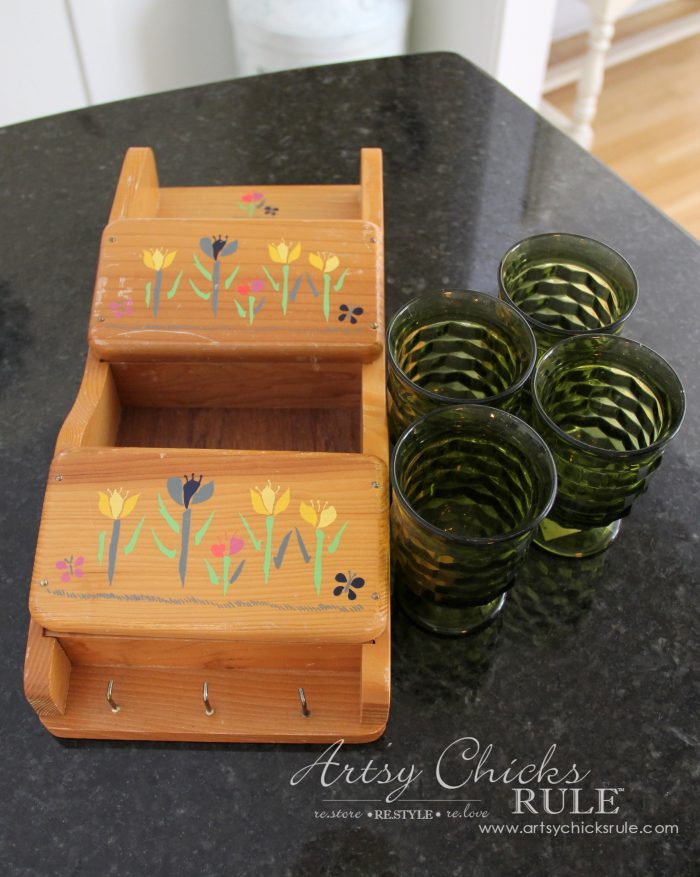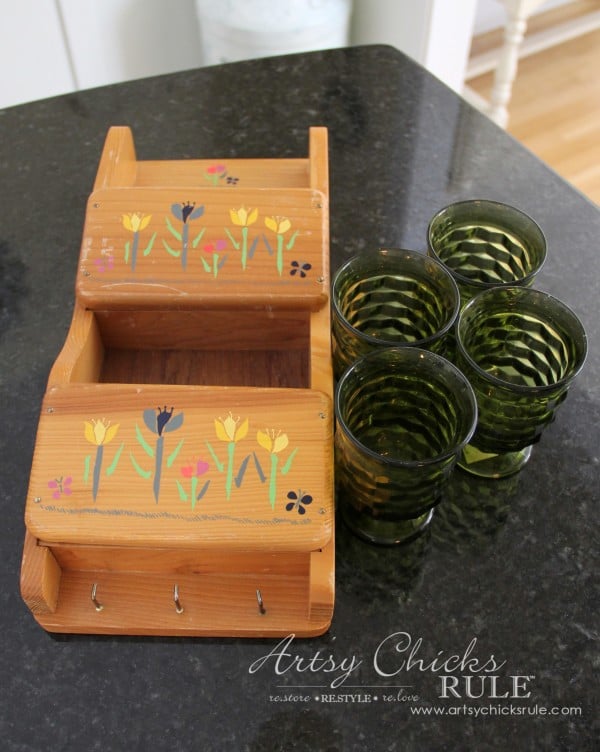 What to do with that??
Vintage 70's love right there.
I had considered spray painting the juice glasses and using them for my makeup brushes.
Or pens/pencils or paint brushes.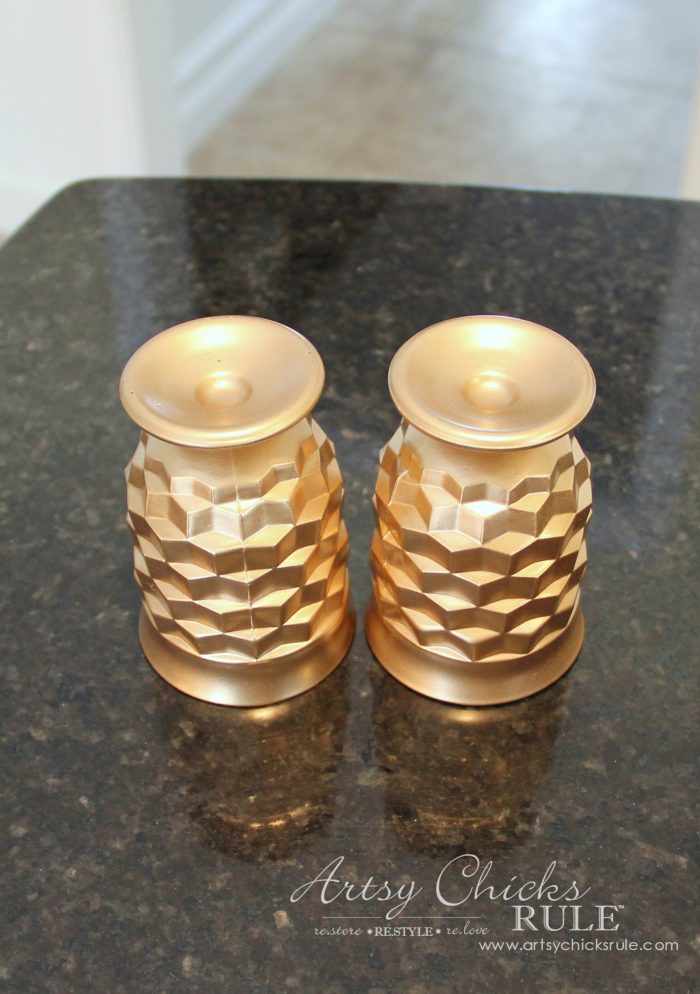 But I instead decided to go a bit further than that.
And I created this….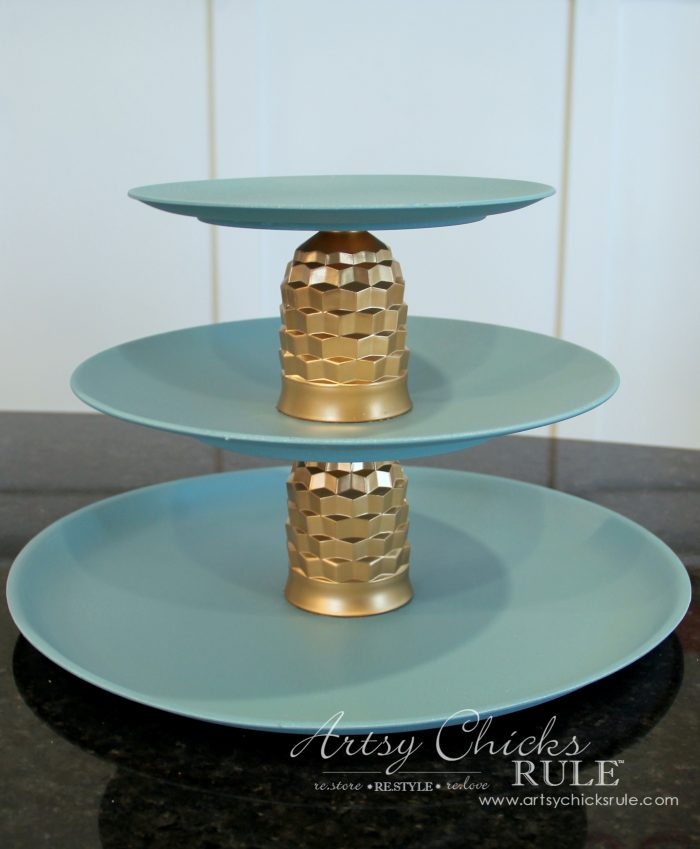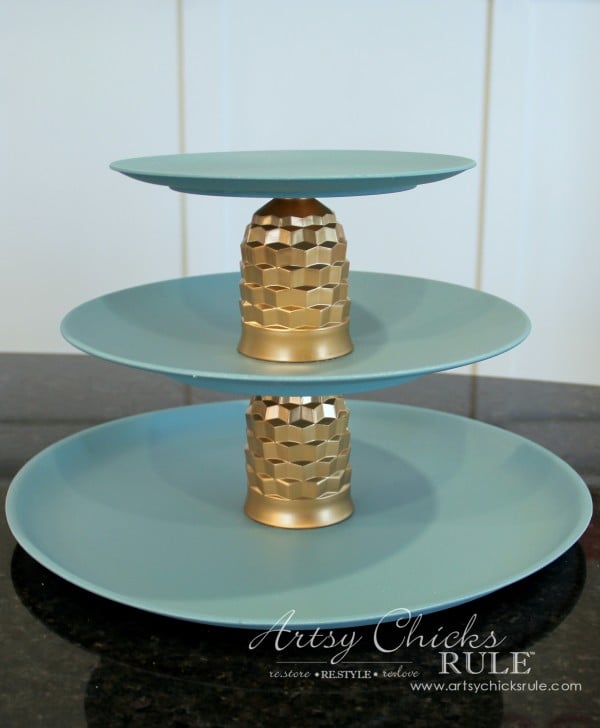 A pretty three tiered tray. Perfect spot for my jewelry!
Aren't those glasses pretty in the gold? Yes, they are.
Very!
I used this gold spray paint for those.
I had some old plastic plates that were perfect for the tiers.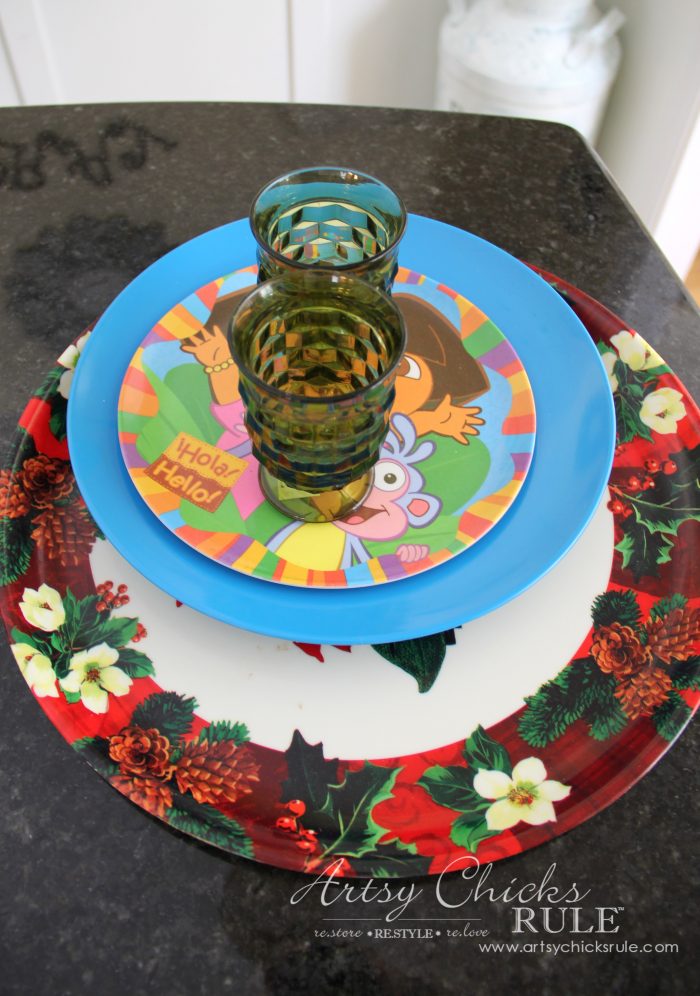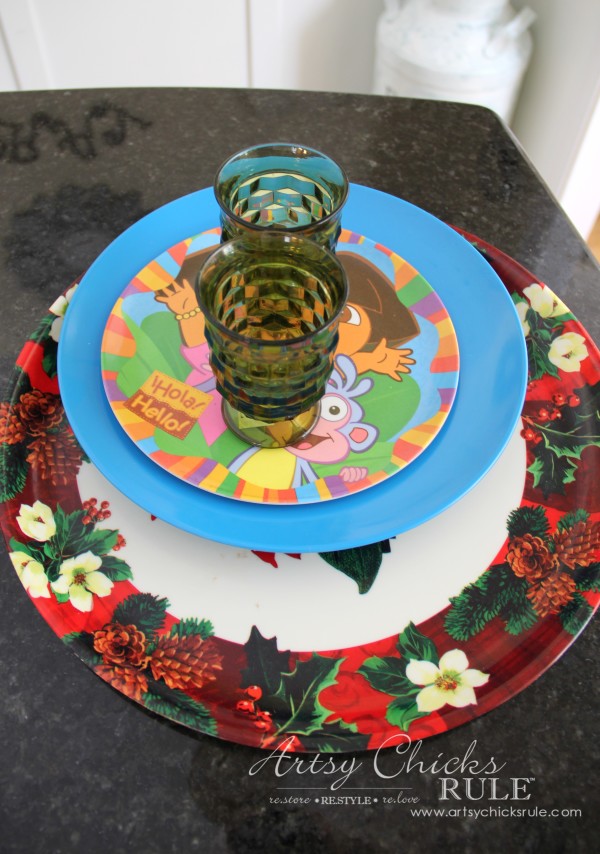 I sprayed them with primer…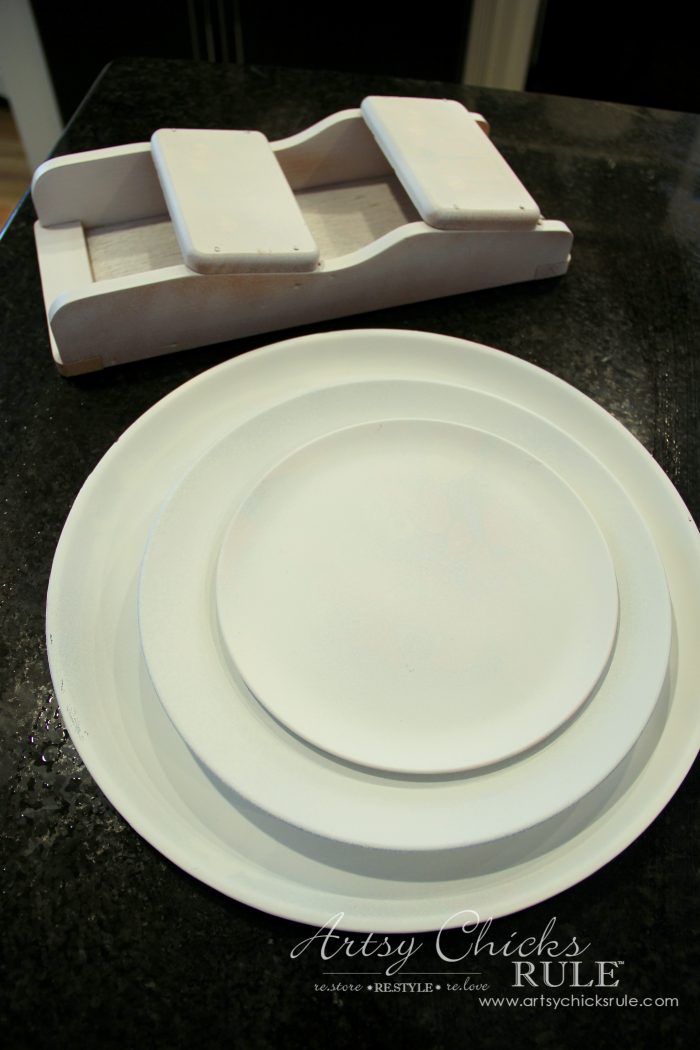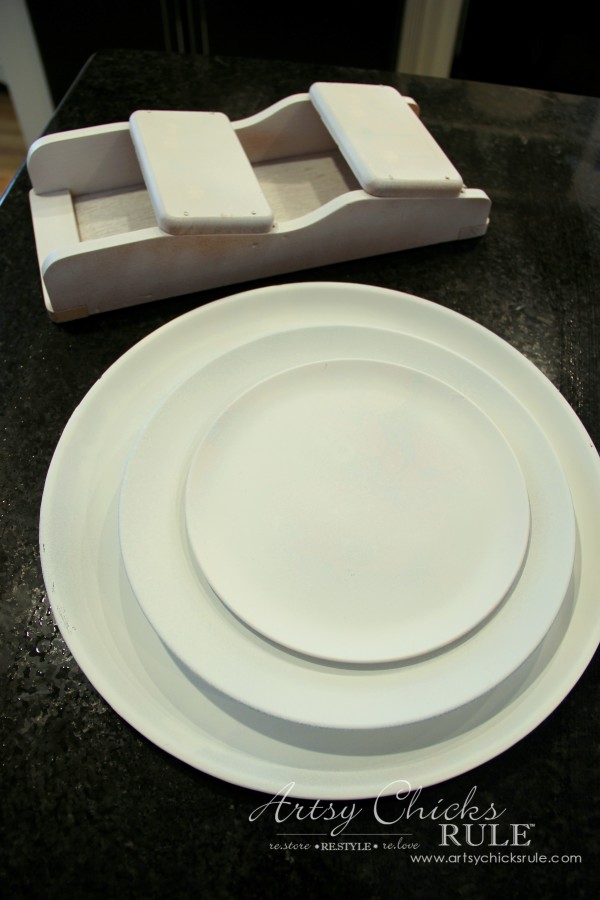 (and the mail organizer tray too)
Then I painted the plates with Provence Chalk Paint (love this color!!).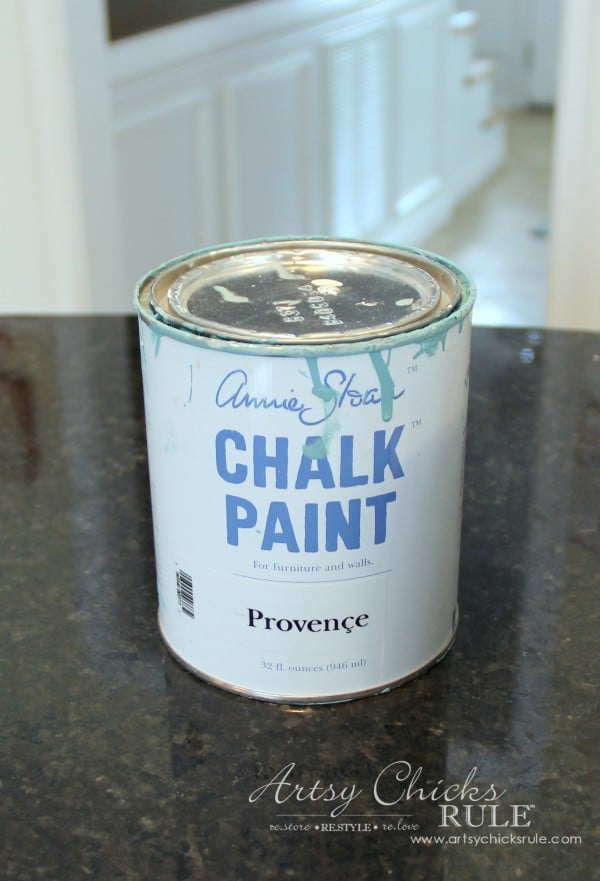 After that was dry I applied a sealer. (Pearl Coat Spray Paint, it's SO pretty)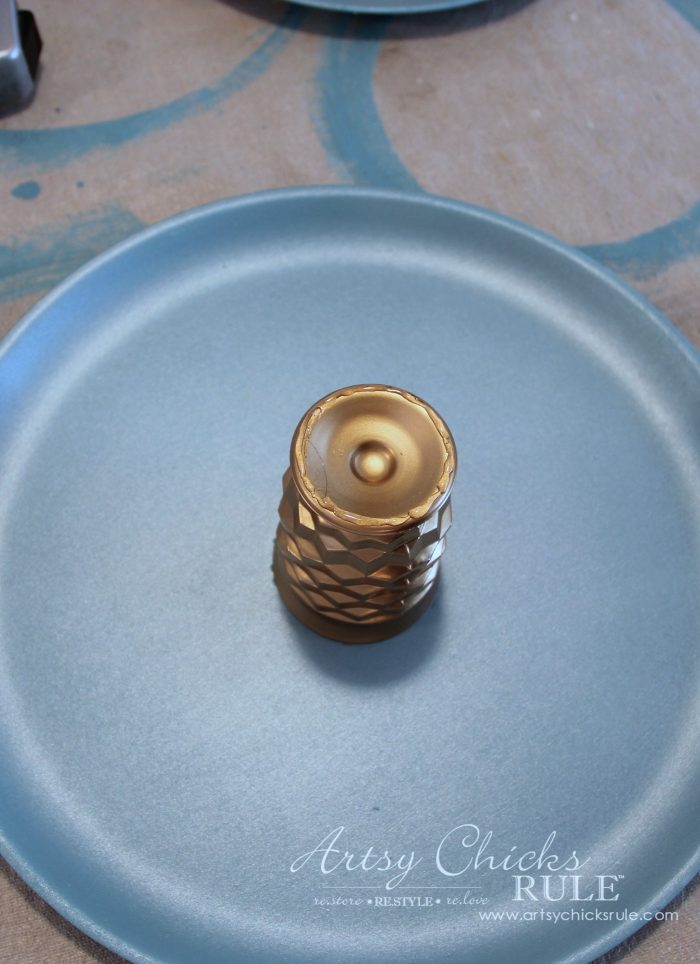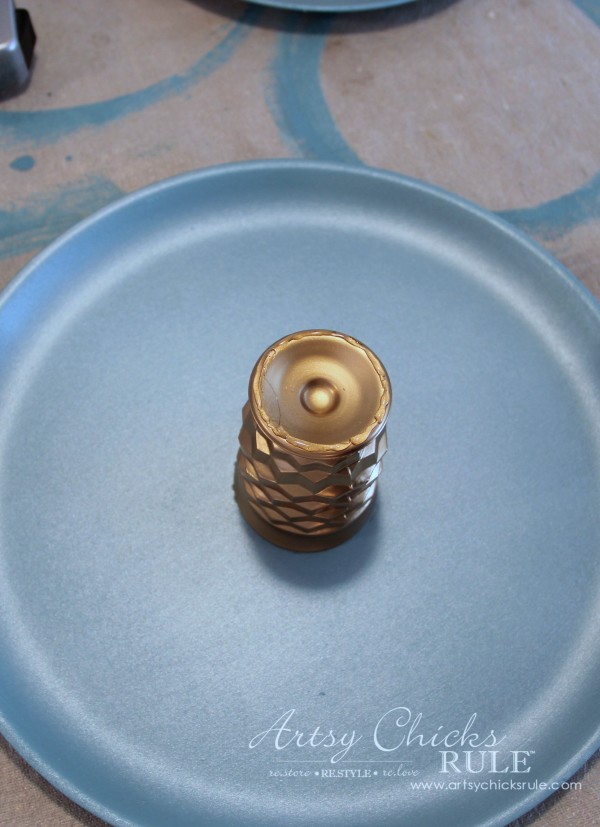 Can you see the shimmer in the top coat over the paint? It made them look spectacular!
I glued the glasses to the center using E6000 adhesive. (as you can see around the rim of the glass above)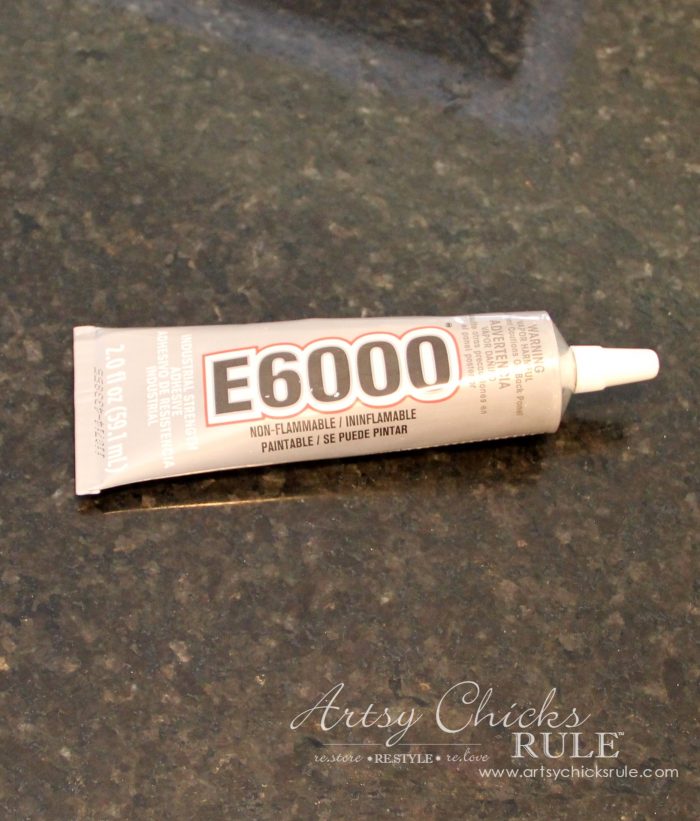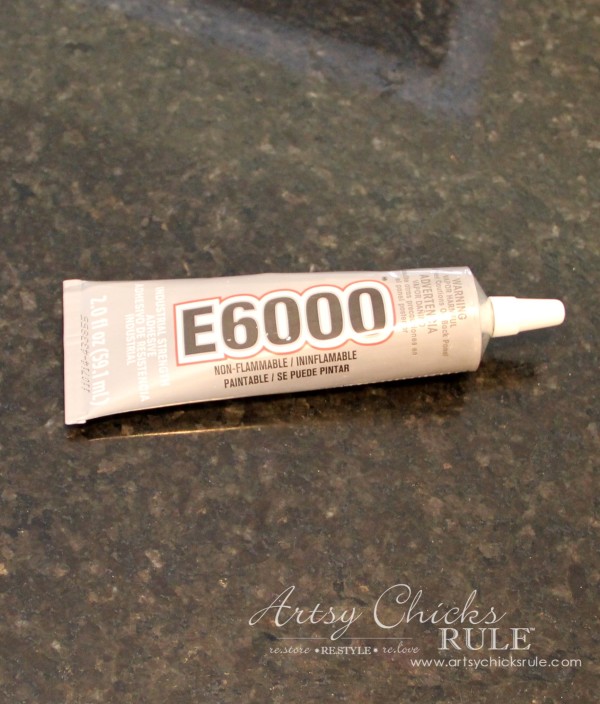 That stuff is SOLID but strong, as in chemical strong.
Be sure to use it outside or in the garage so you won't be breathing the fumes.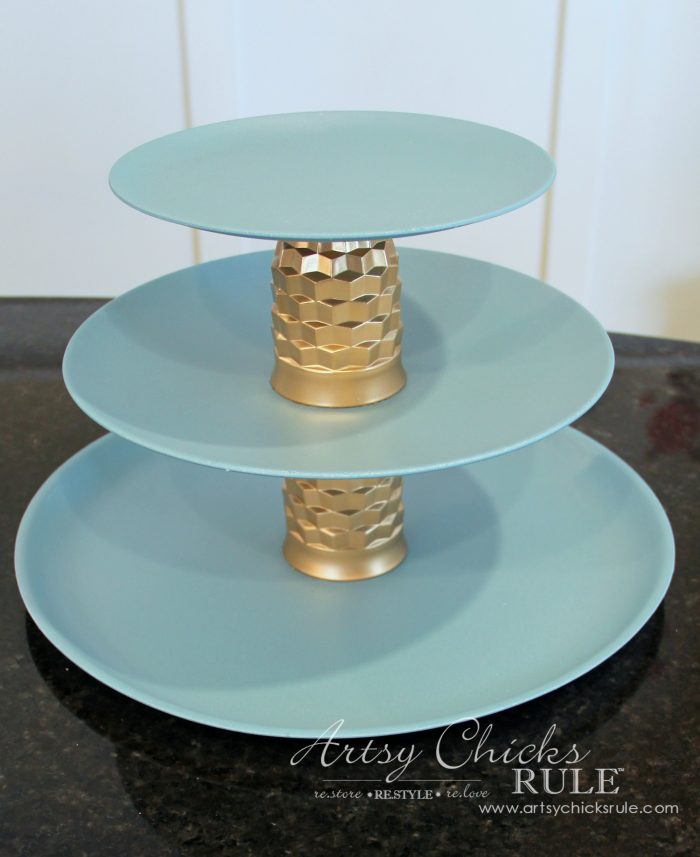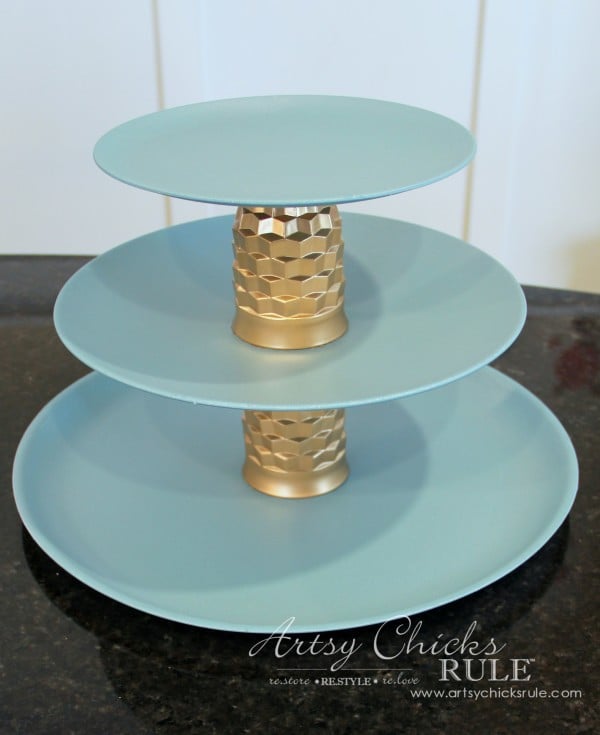 And once that was done and dry I loaded it up!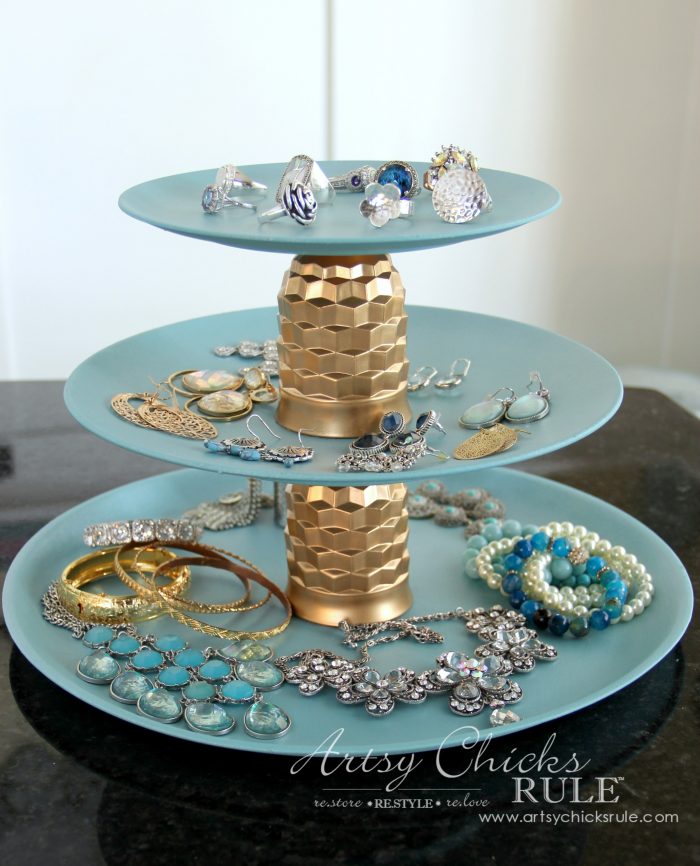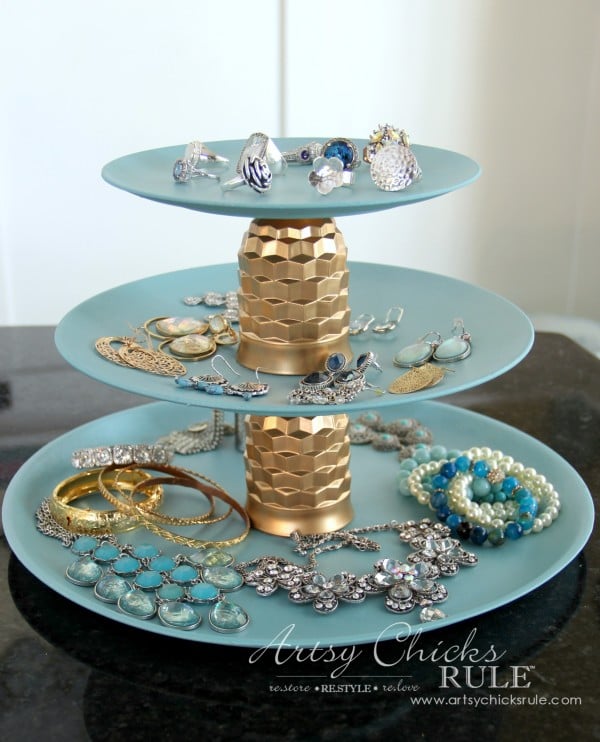 How fun.
And who would ever guess those gold pretties were old green glasses before?
What a great design they have too.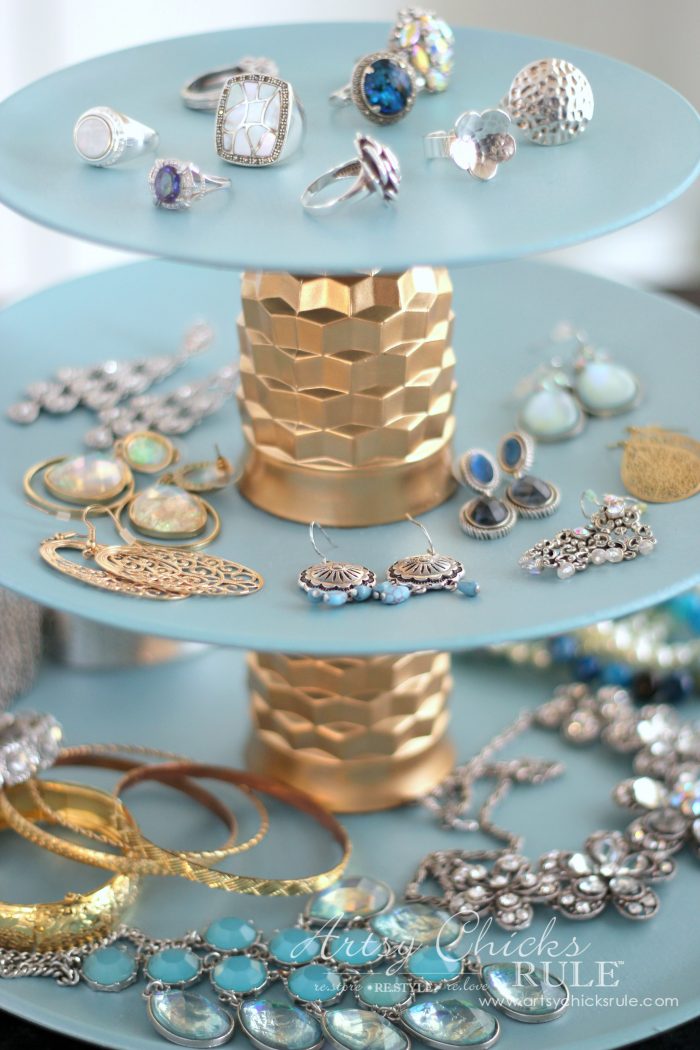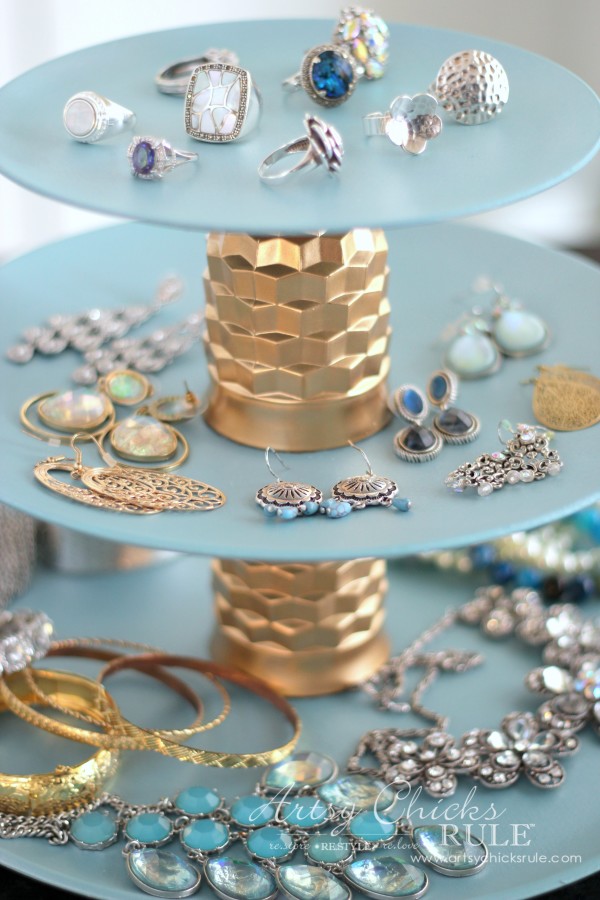 I thought the glasses looked best upside down so glued them that way.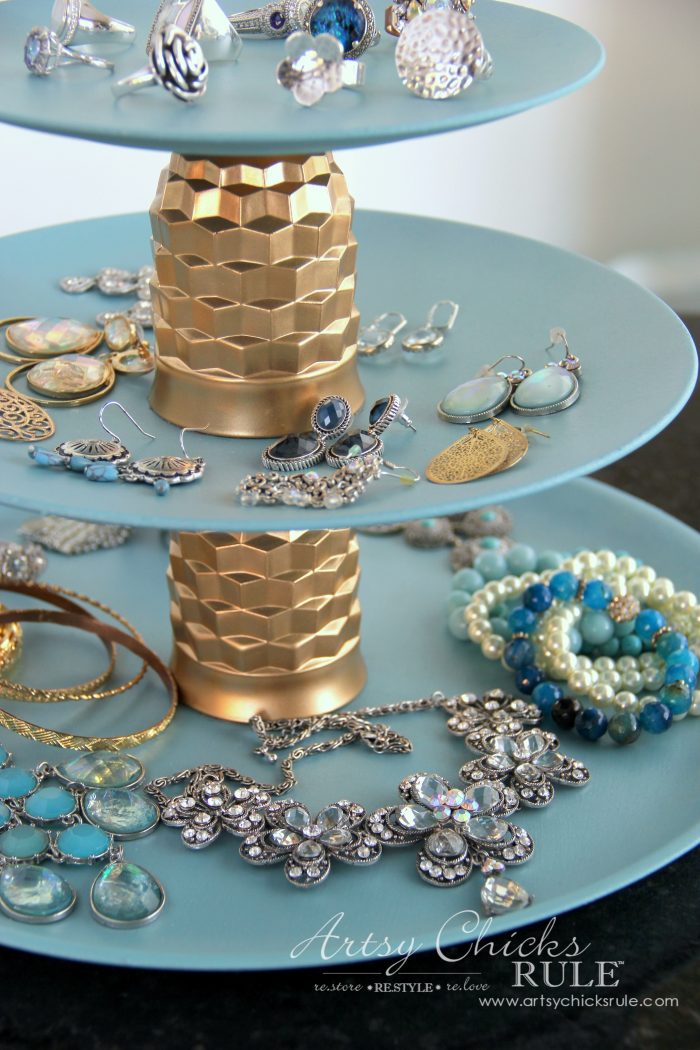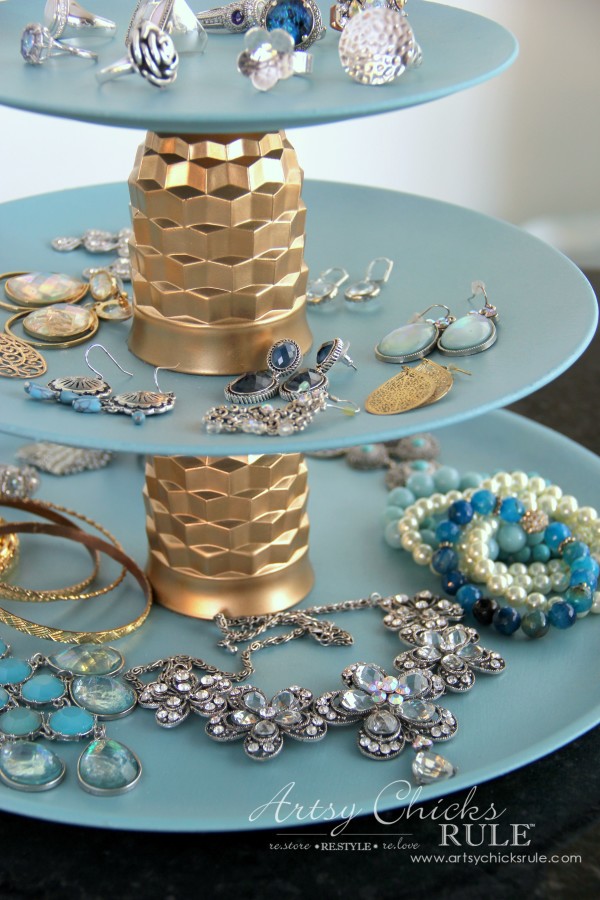 It's my favorite of the two makeovers. :)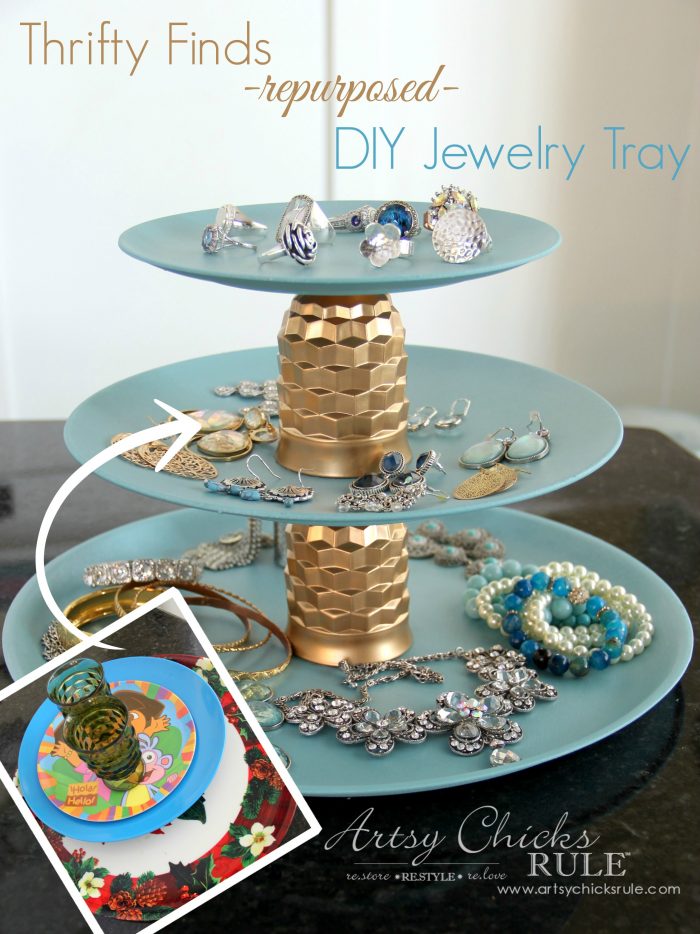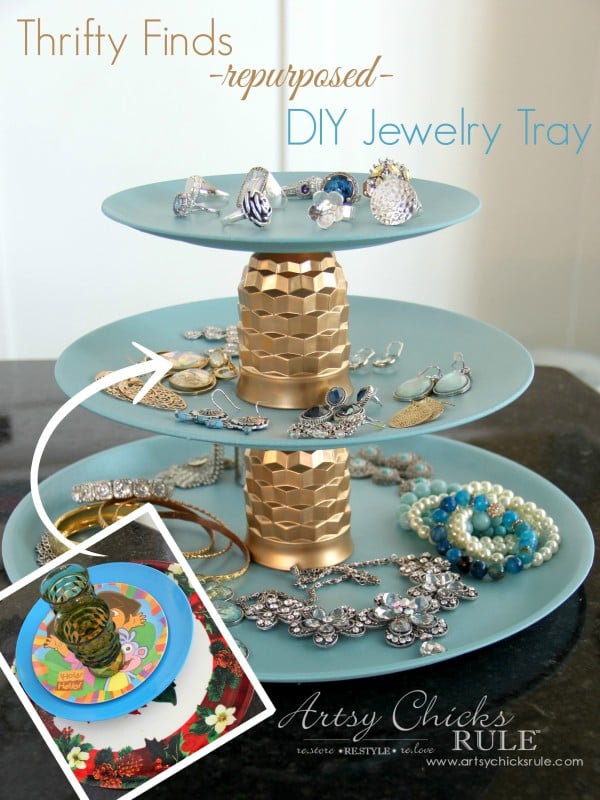 And how about the little organizer tray?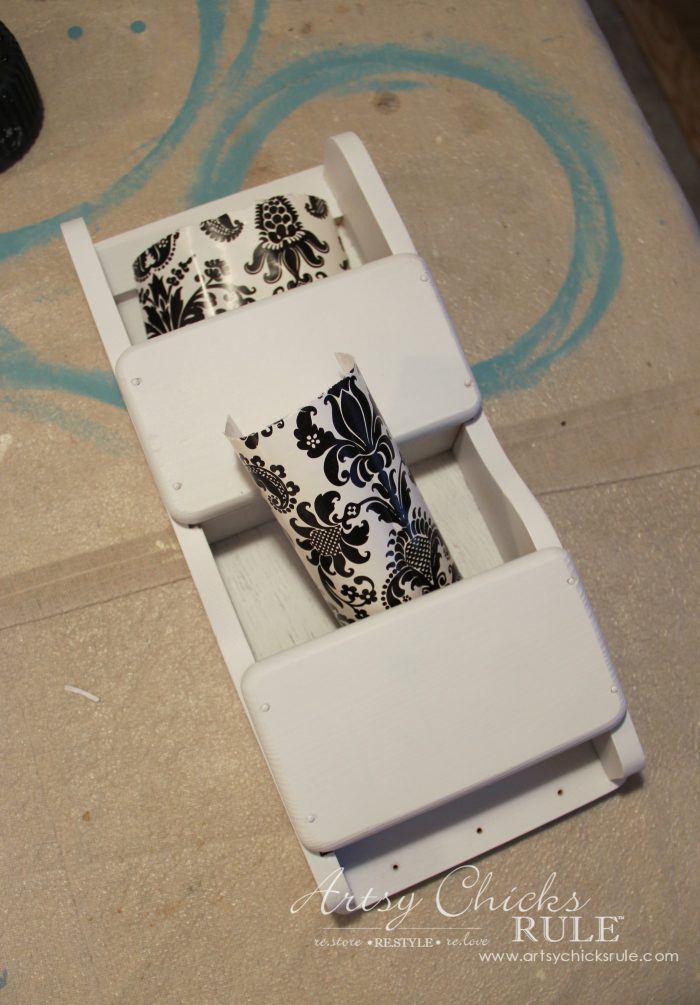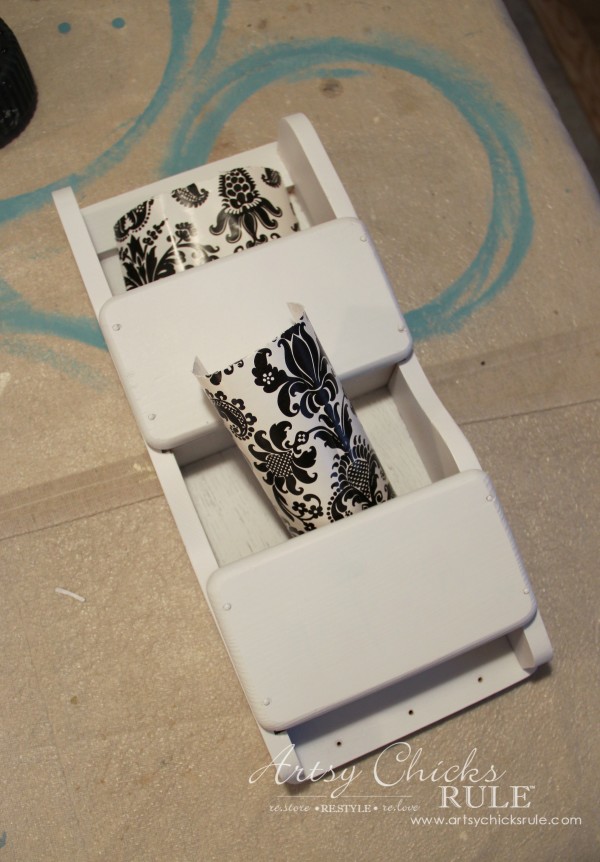 I decided to Mod Podge some paper onto the insides of the back.
I originally thought I'd paint the front pieces black and leave the rest white.
But as I was painting those front pieces black, all I could thing was "cow". Heh heh
Not the look I was going for. ;)
So I just sprayed the entire thing in a flat black spray paint and added sweet little glittery letters on the front.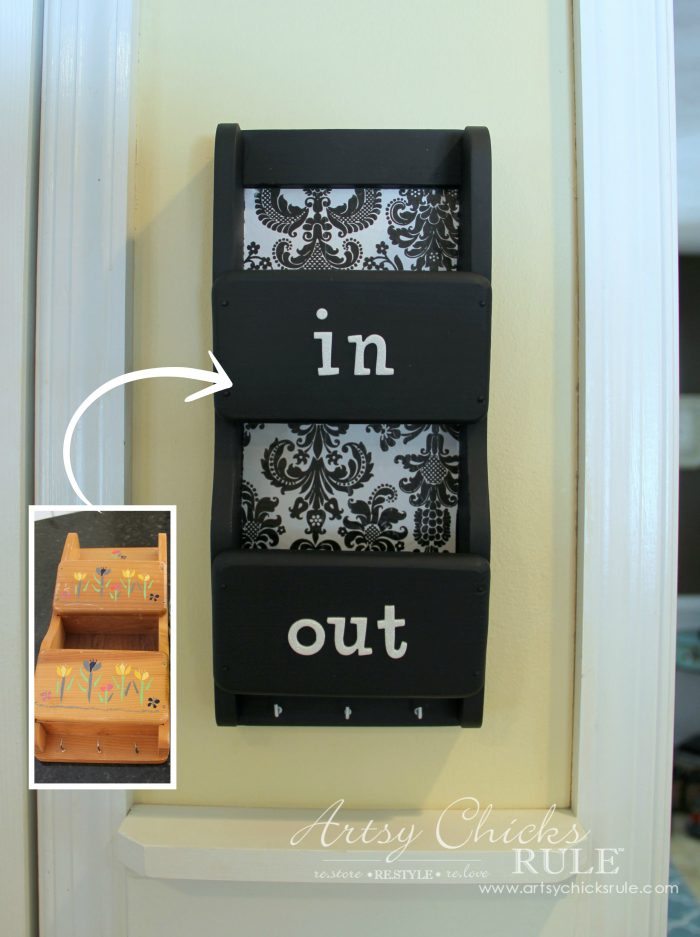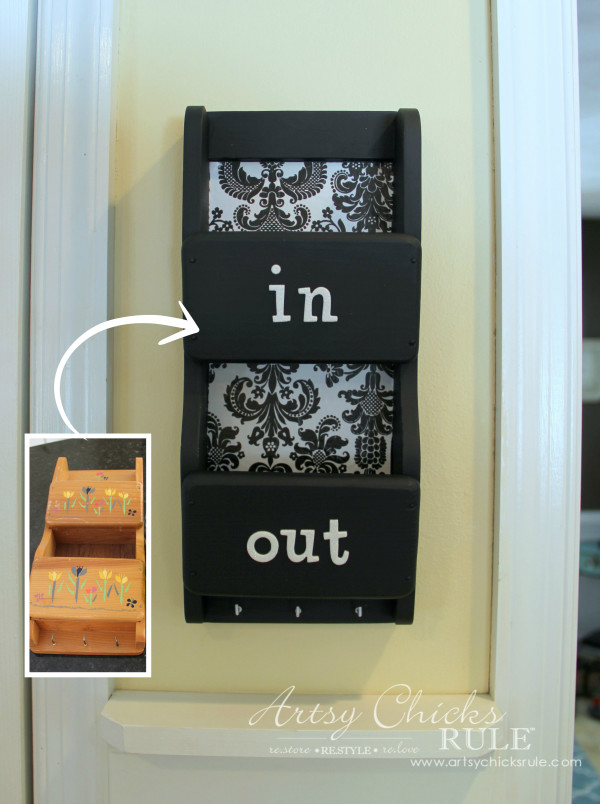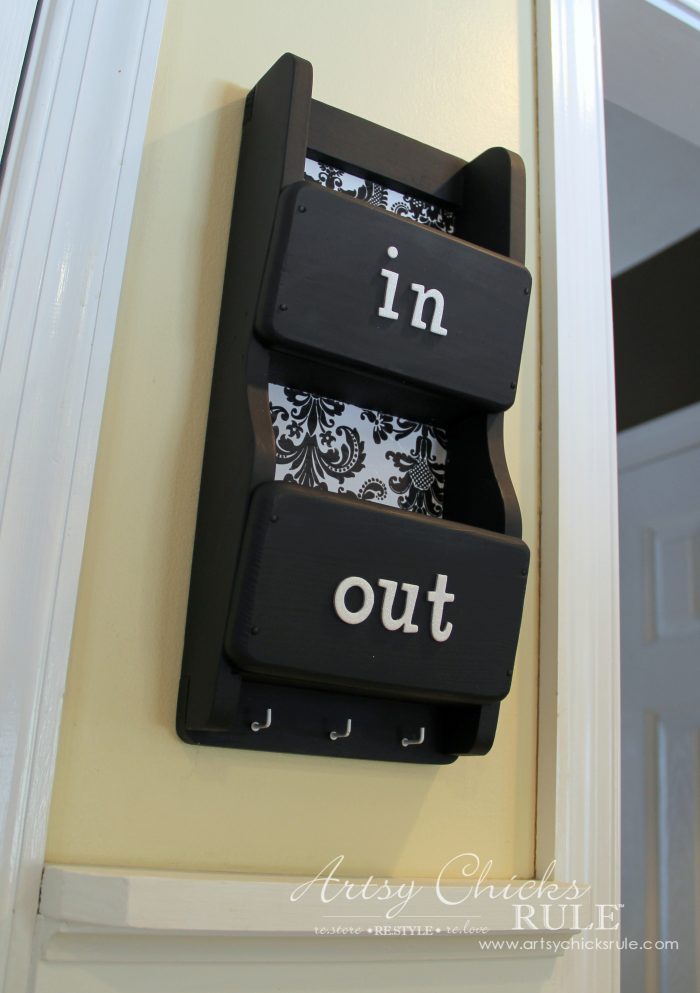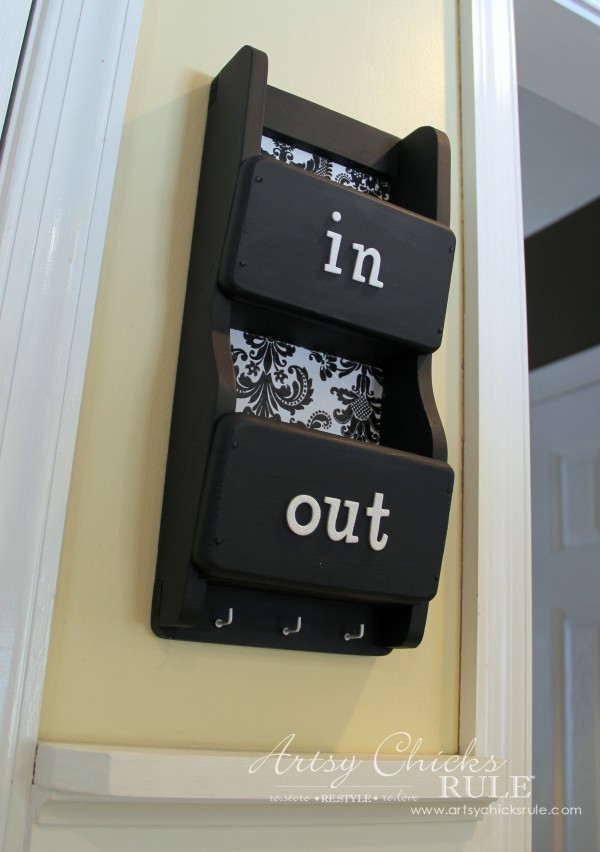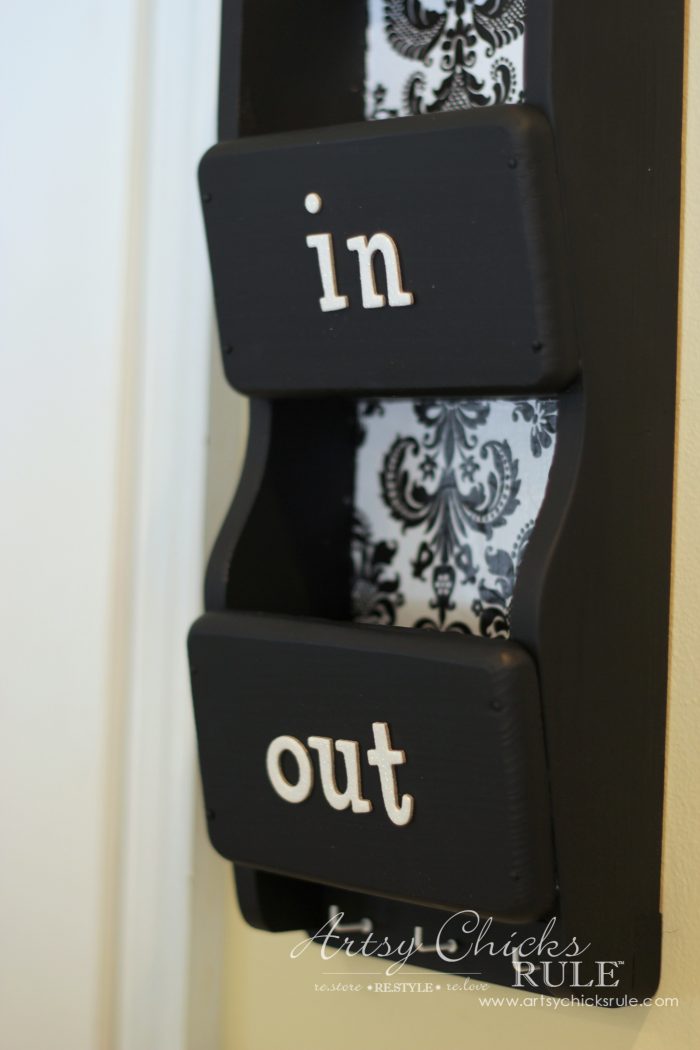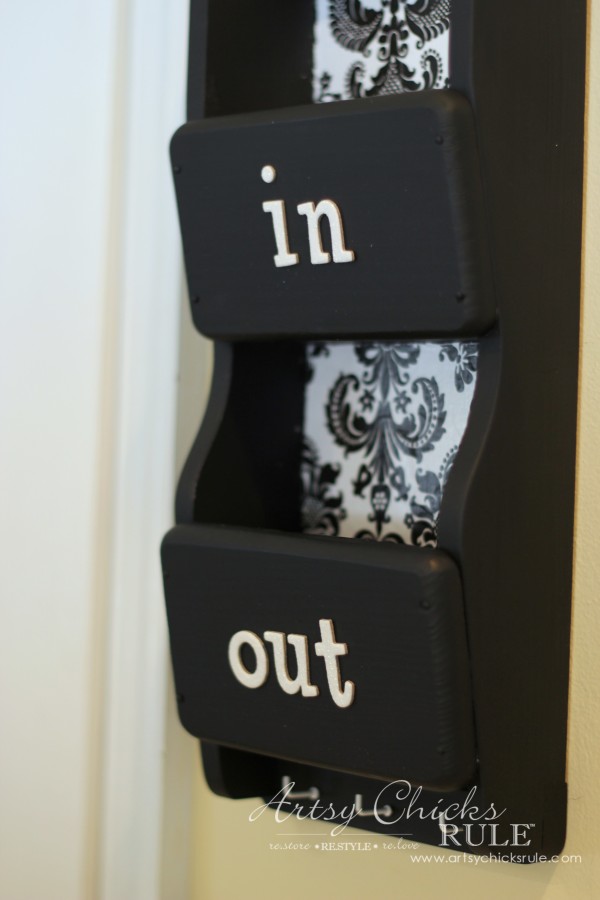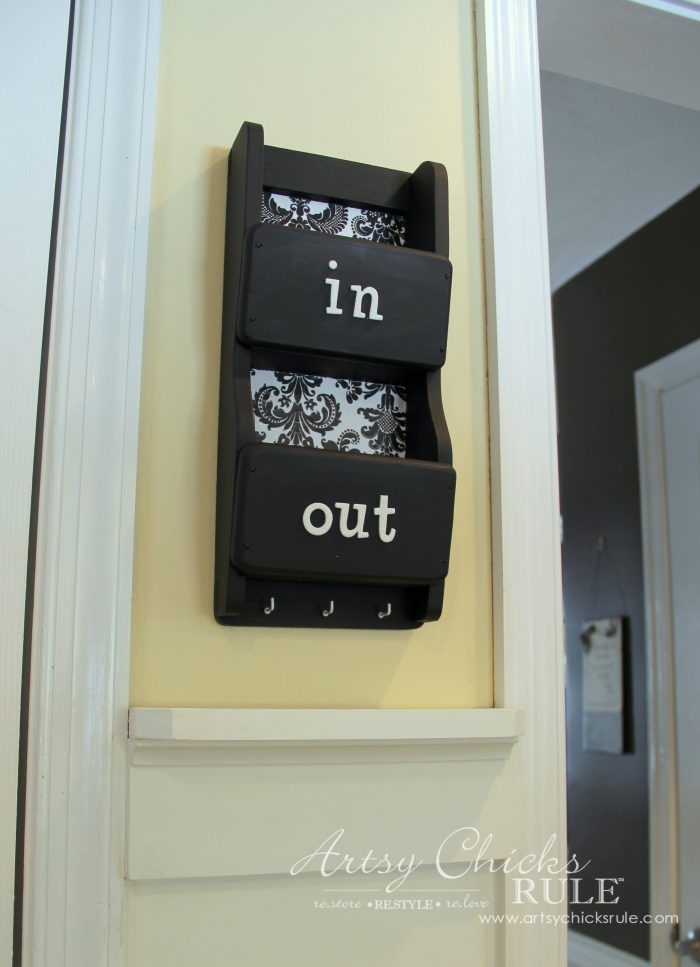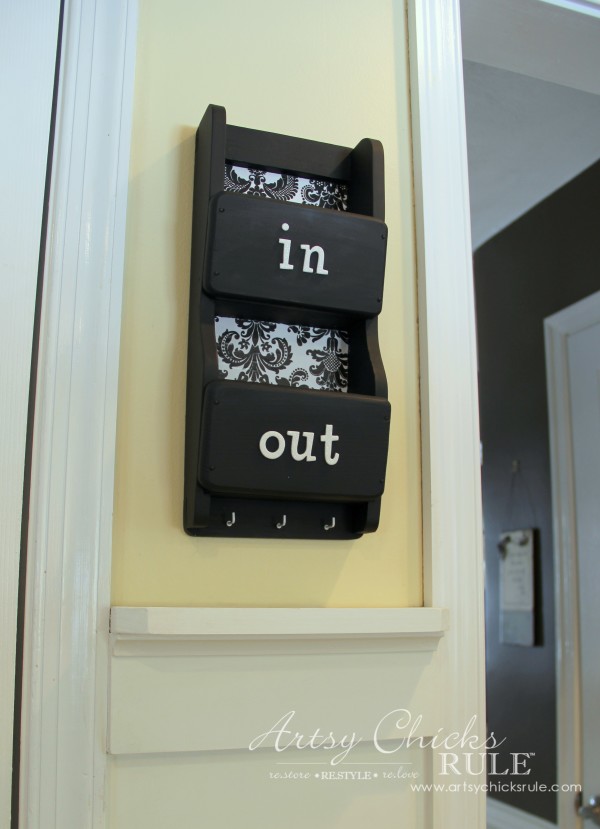 Completely different look…and oh so easy!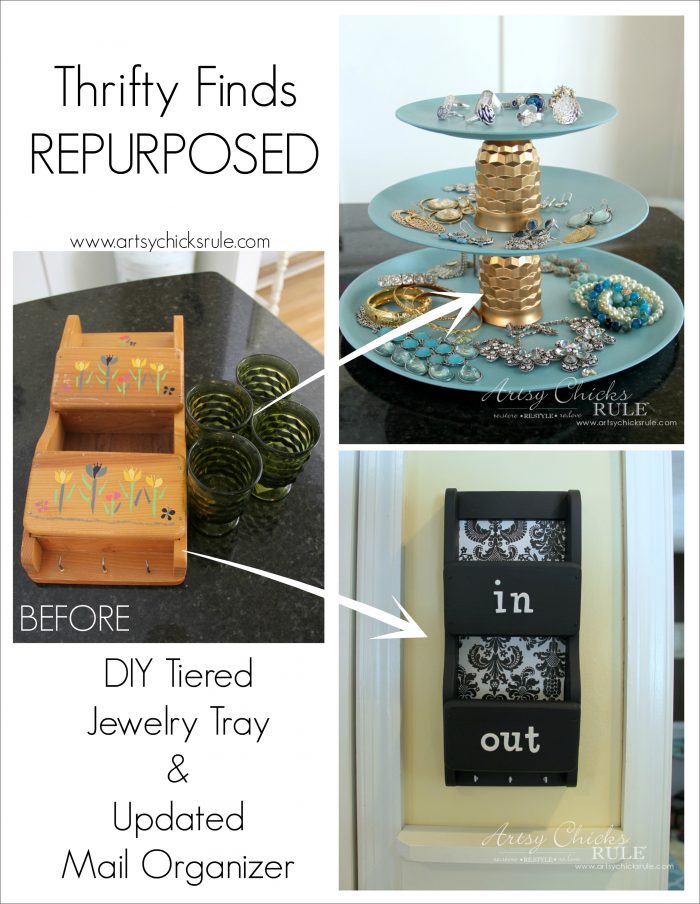 So that's what I did with my swapped thrifty finds. I loved the challenge!
Now it's your turn to go out and find some treasures you can recreate and repurpose too.
But first, be sure to visit Tania over at –> Run to Radiance to see what she did with the thrifty goodness I sent her!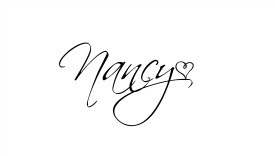 Follow along here! –> Instagram ~ Facebook ~ Pinterest
And check back later in the week to visit the rest of the bloggers below to see what they've done with theirs!
Day 1 (Today! March 2nd)