A Decorating Challenge – Shop Your Home (Foyer Part 2)
This post may contain affiliate links. Please see disclosures here.
Have you guys been following along on the "Decorating Challenge"?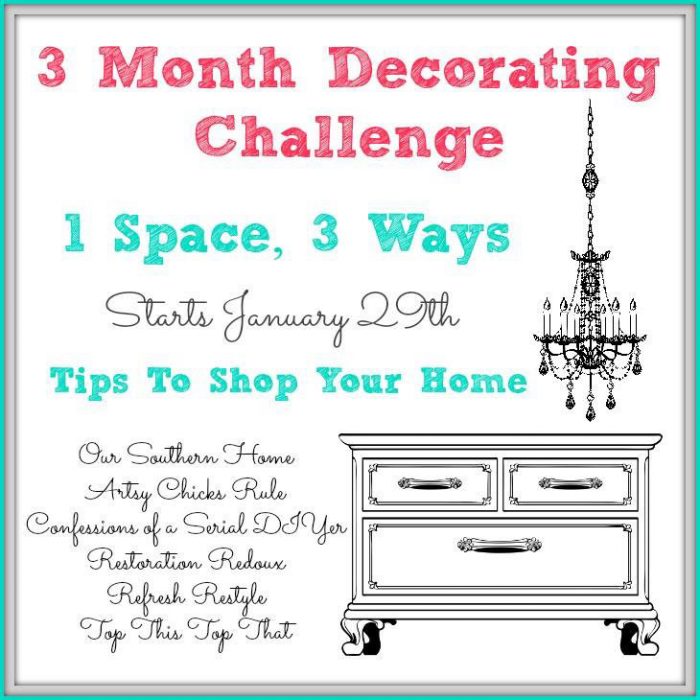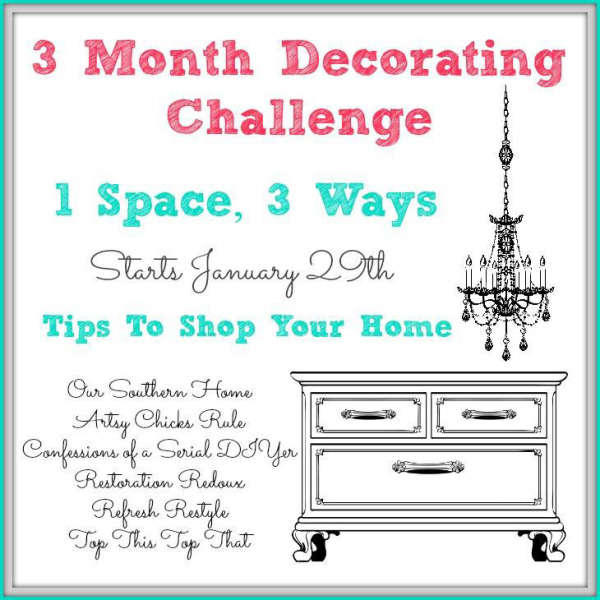 I hope so!
In my last post, Part 1, I mentioned a Facebook Group my friends and I started so you guys could join in.
If you haven't checked it out be sure to hop on over and join the group! It's a fun place for you to share your projects with all of us and others in the group.
You can get feedback or just share your pretty things.
Ok, so today is Part 2 (of 3) in the "shop your home" decorating challenge.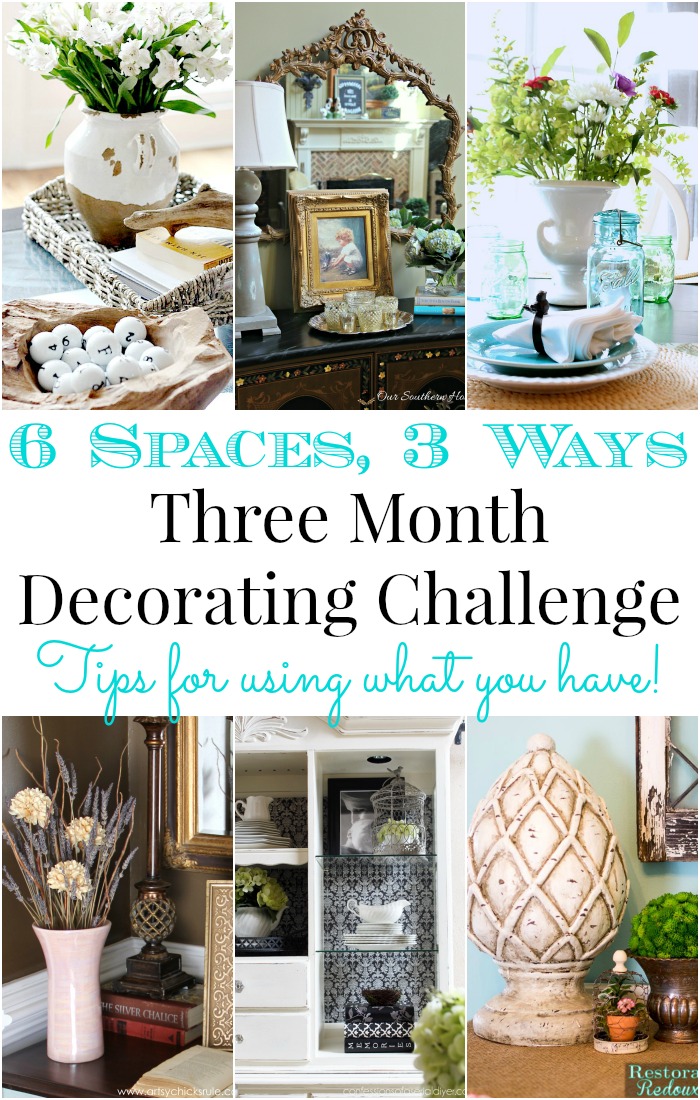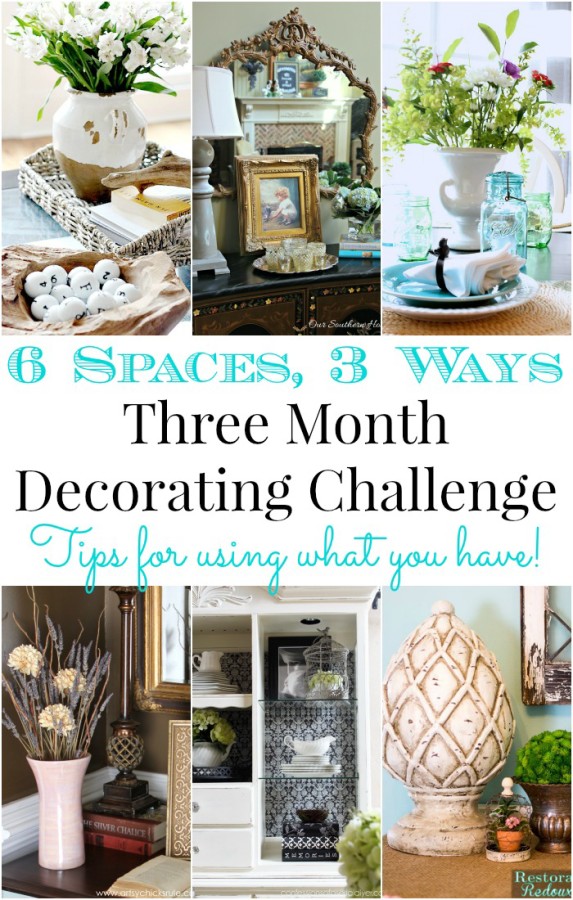 And here's a reminder of how I decorated my Foyer table last month….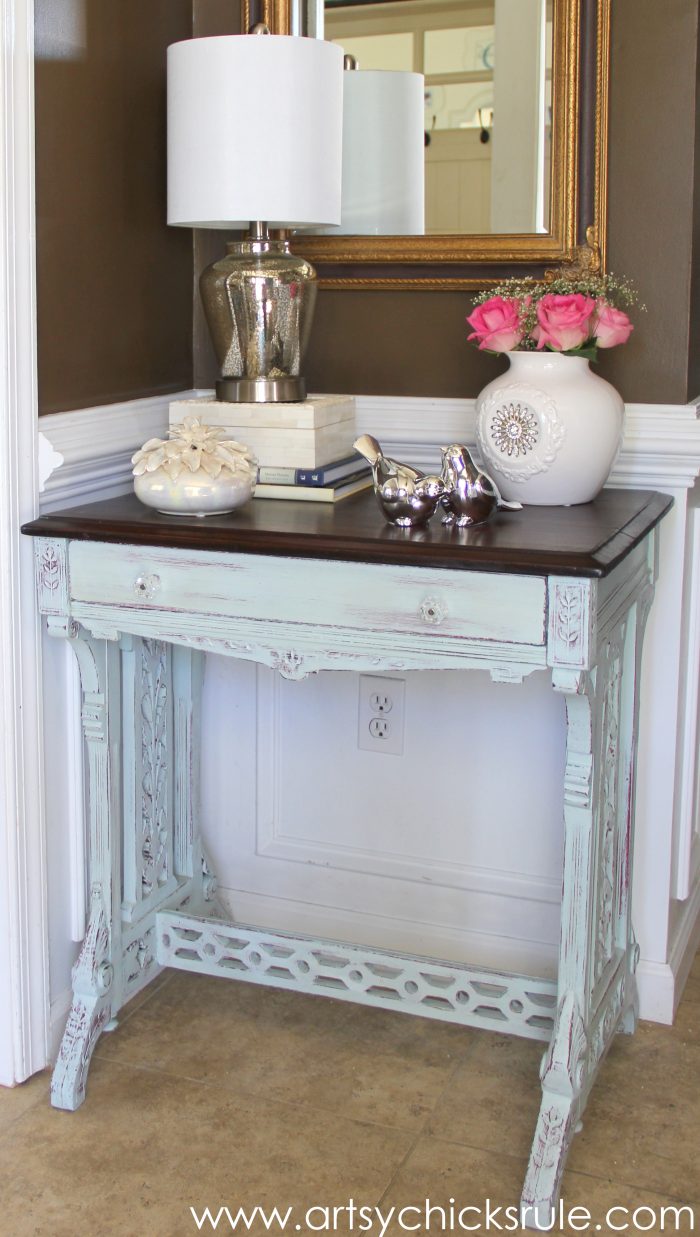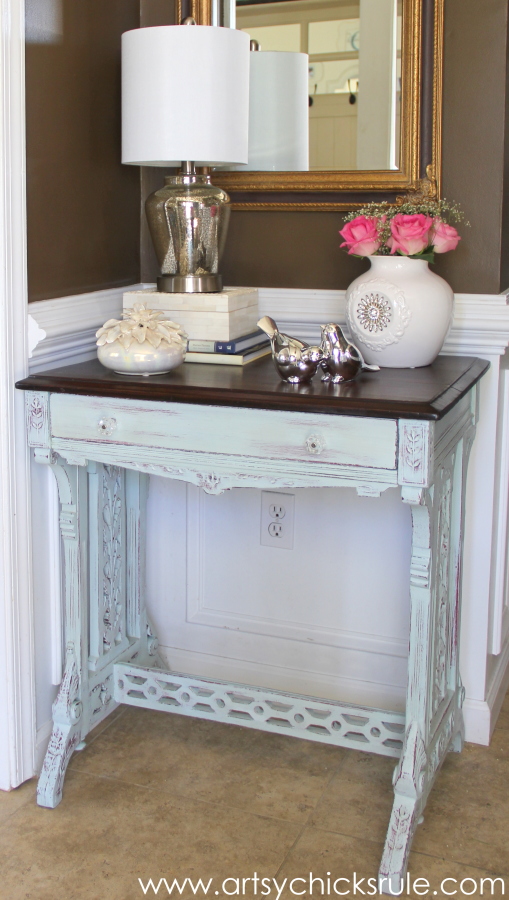 And here's how I changed it up this month.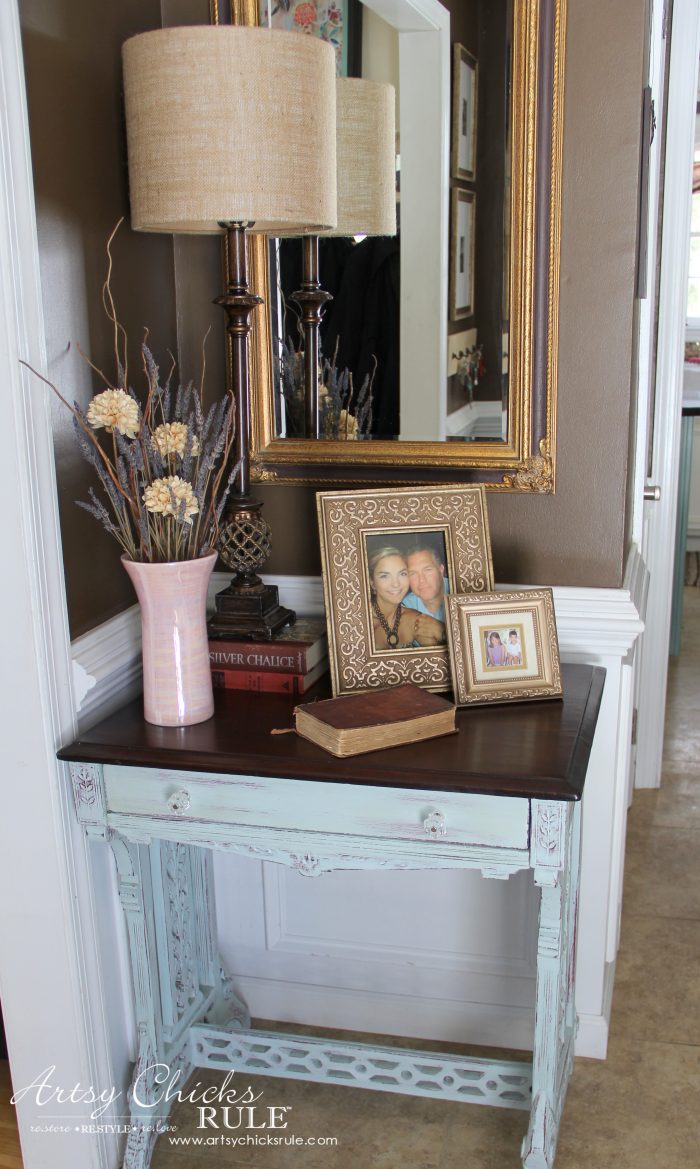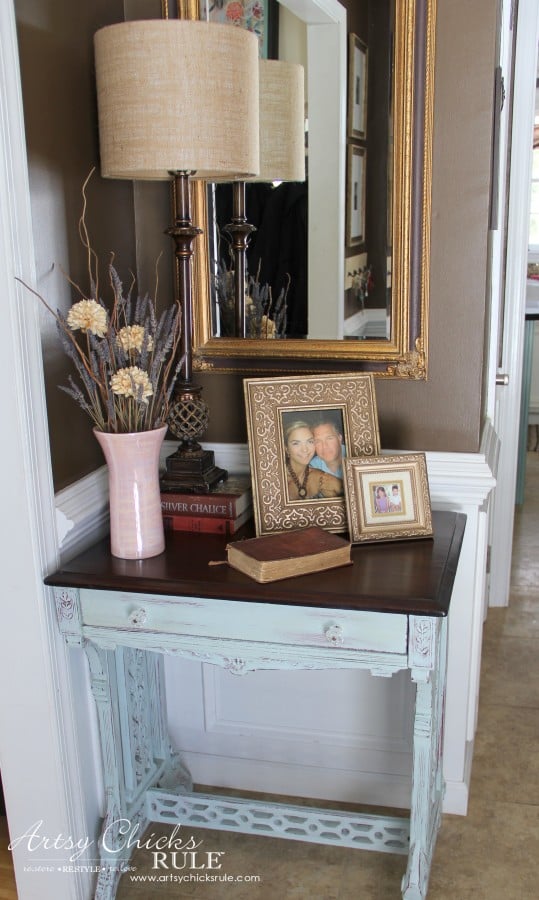 I've given it a completely different look…all with things from in and around my home.
Nothing is new. And most are thrifty finds at that!
I would have loved to had some fresh flowers but we've been snowed in and so I skipped those this month.
I do, however, have beautiful dried flowers.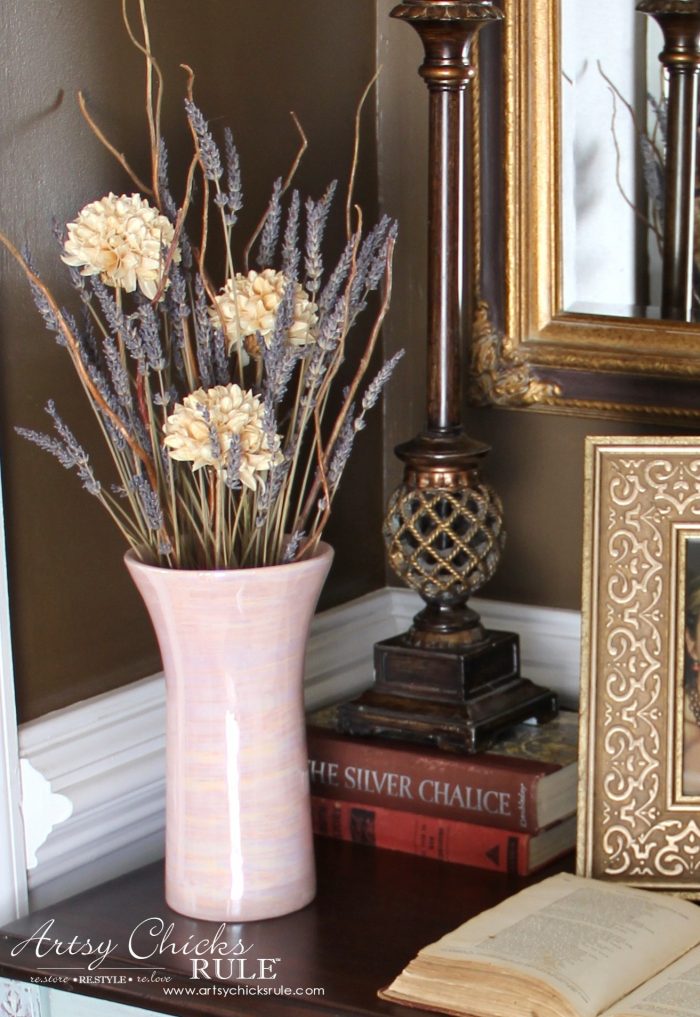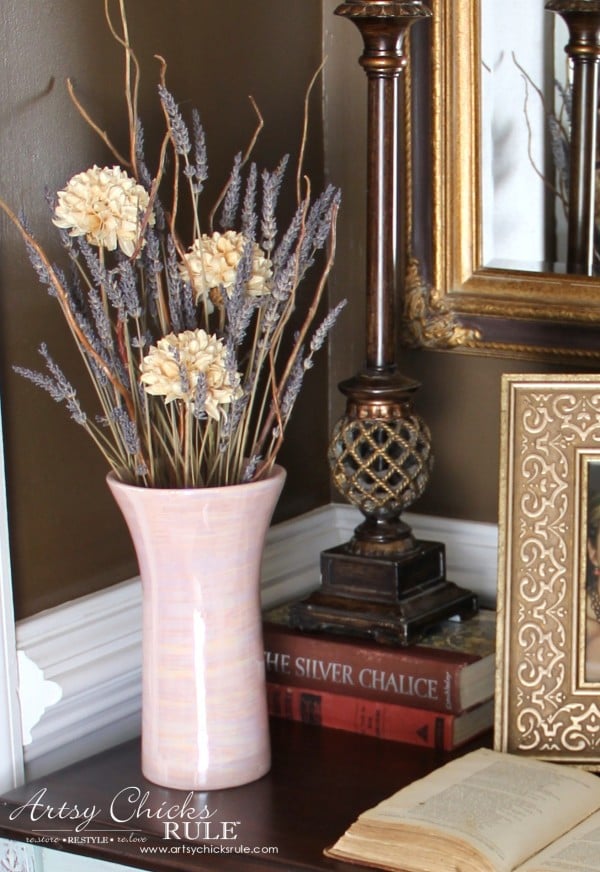 The pink vase came from the thrift store a few years ago. I think it was around $3.
It was previously used in my dining room.
The dried flowers came from Michael's.
The lamp came from the Family Room (and before that, a garage sale).
The book was a thrifty find a few years ago also.
I adore old books.
This one is no exception and it's one of my favorites!
I'm always on the lookout for old books and snatch them up when I can.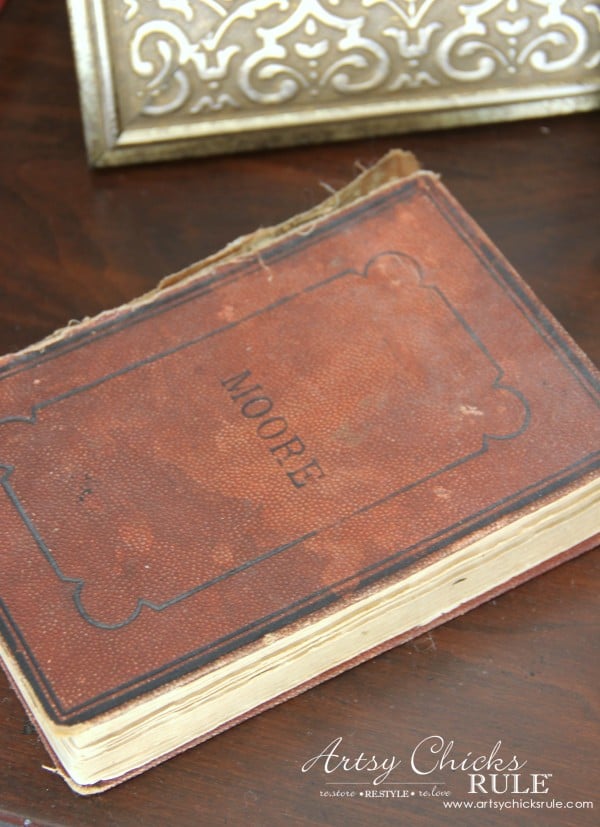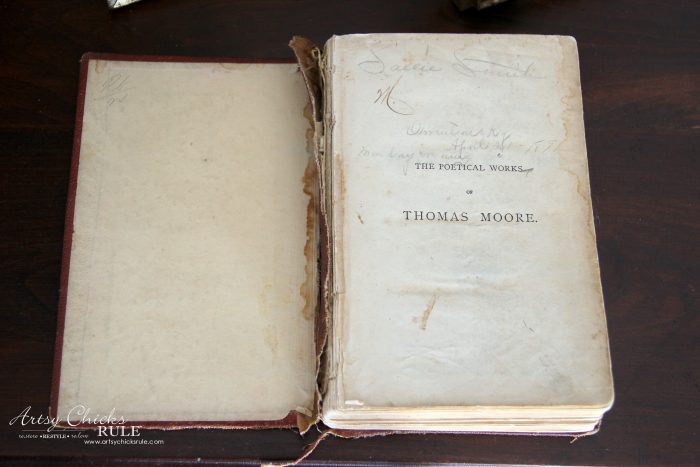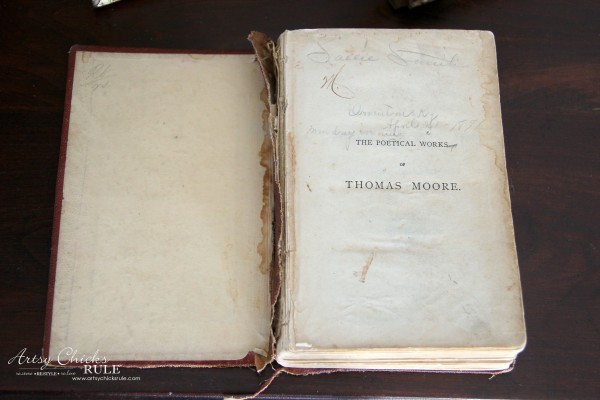 Love finding writing inside. It's signed and dated 1891.
And it's a treasure.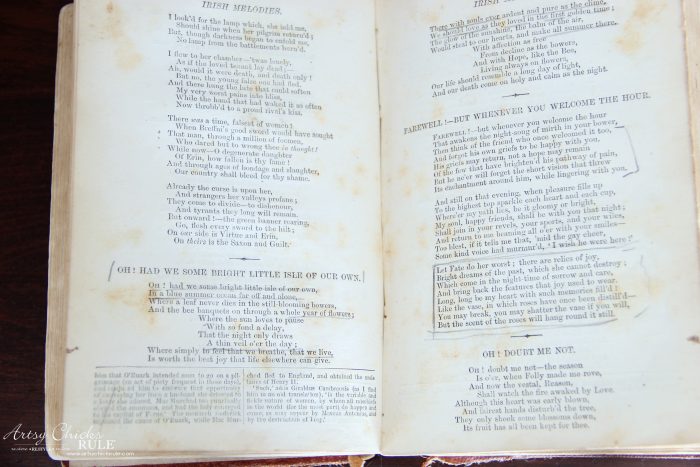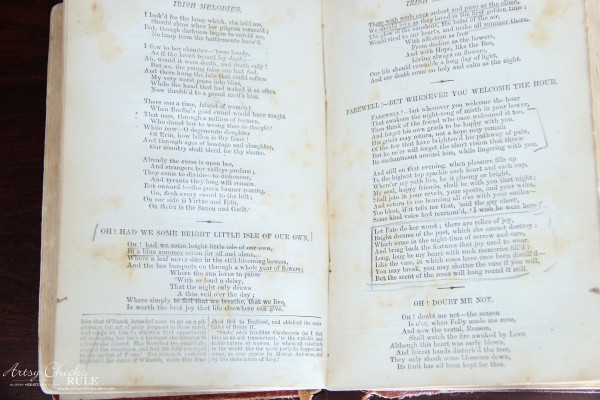 I took a few photos with the book open….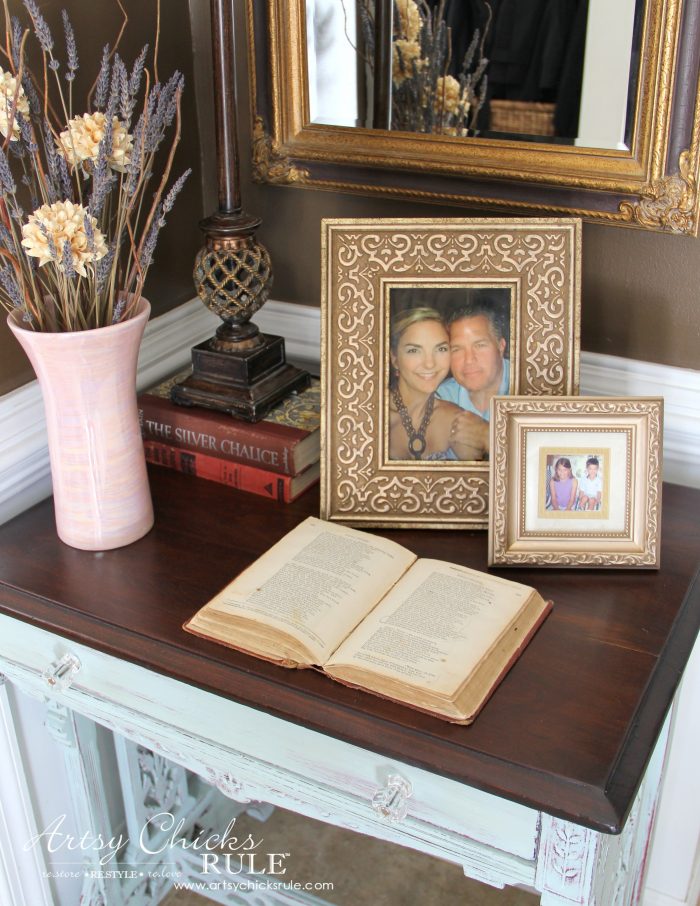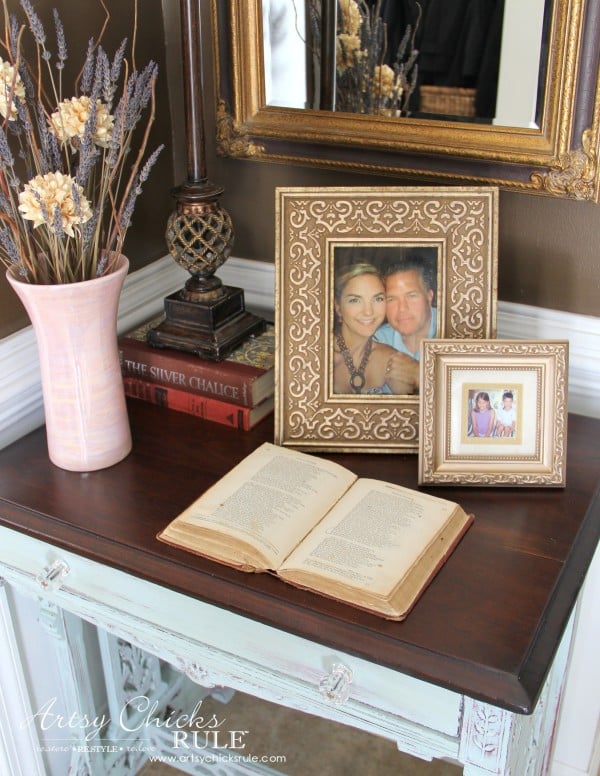 But decided to keep it closed on the table.
I usually have it on my little French Cabinet in the Family Room.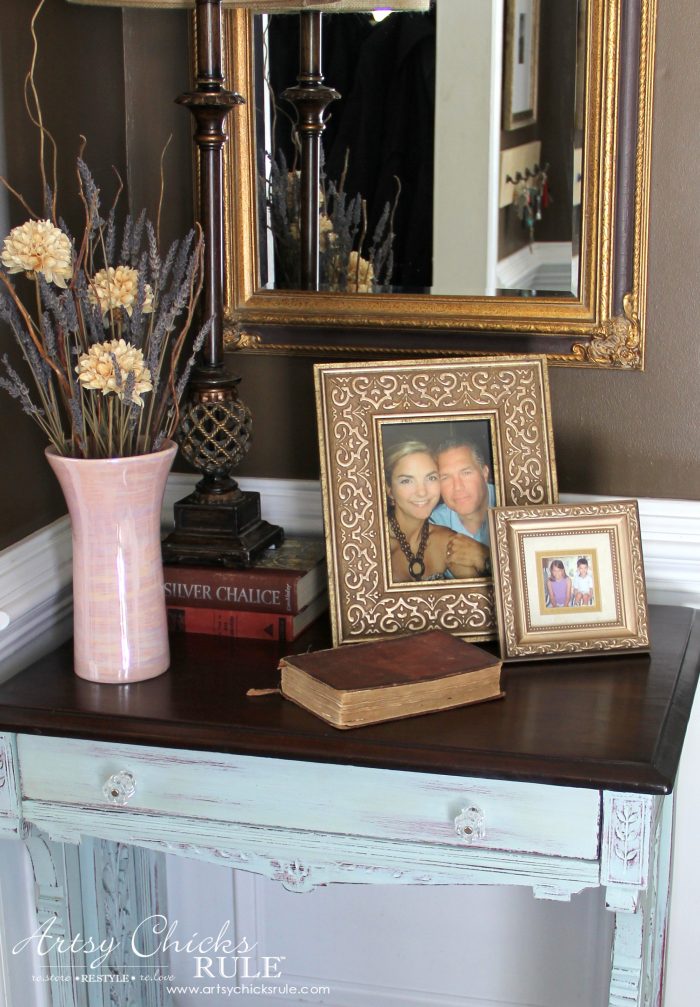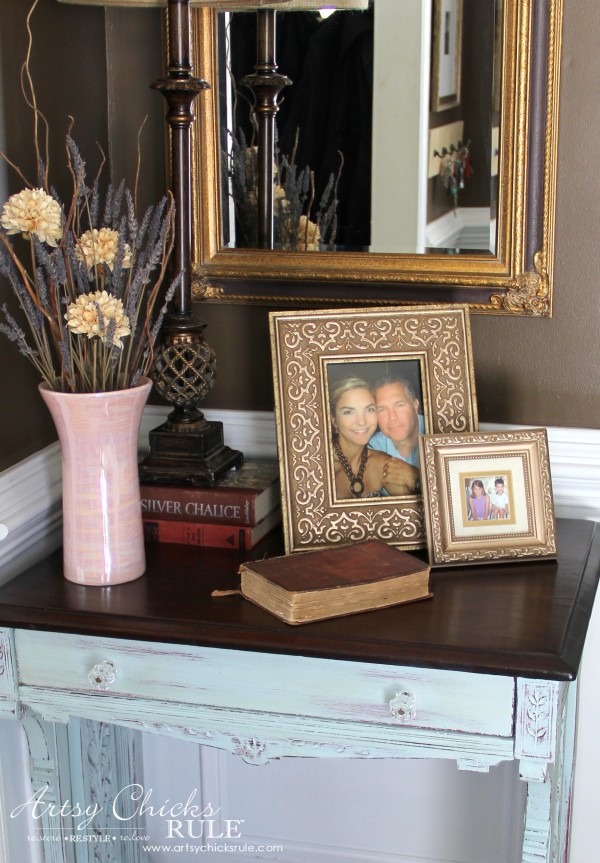 And my family…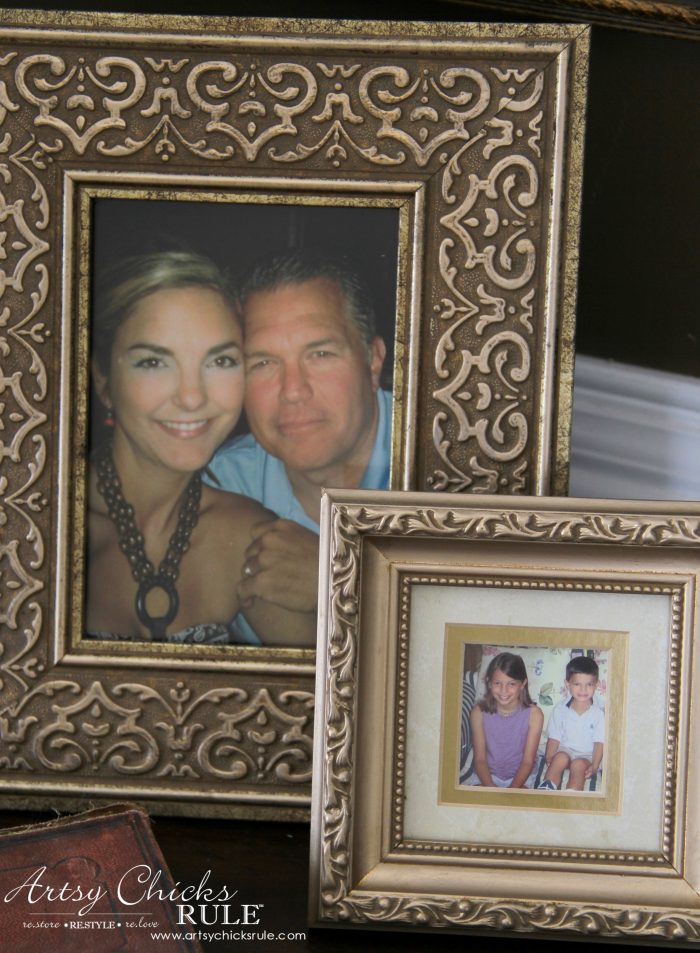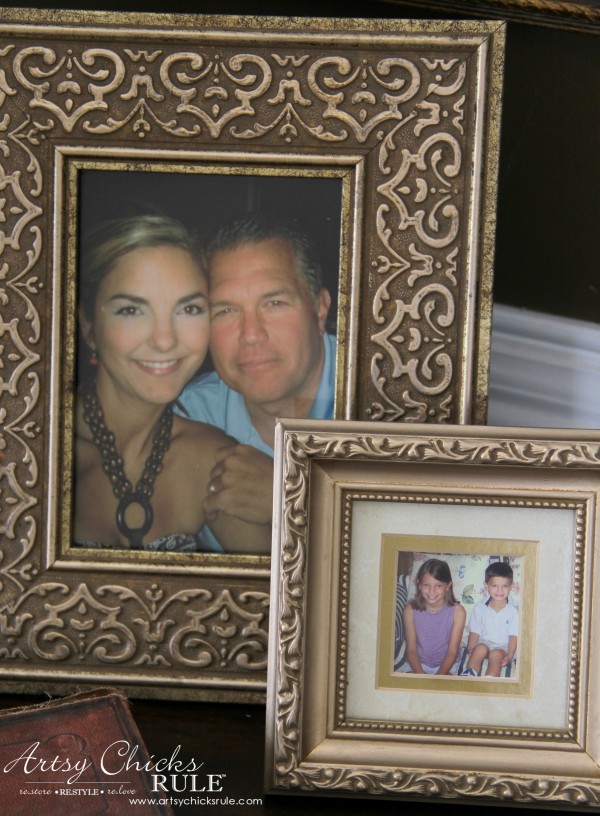 Myself, my husband and my two little ones. I wish they were that little still.
One is 22 and the other is 16.
Where oh where does the time go?
The large frame is a thrift store find, by the way.
The small frame used to have a little quote of some sort in it. I repurposed it. :)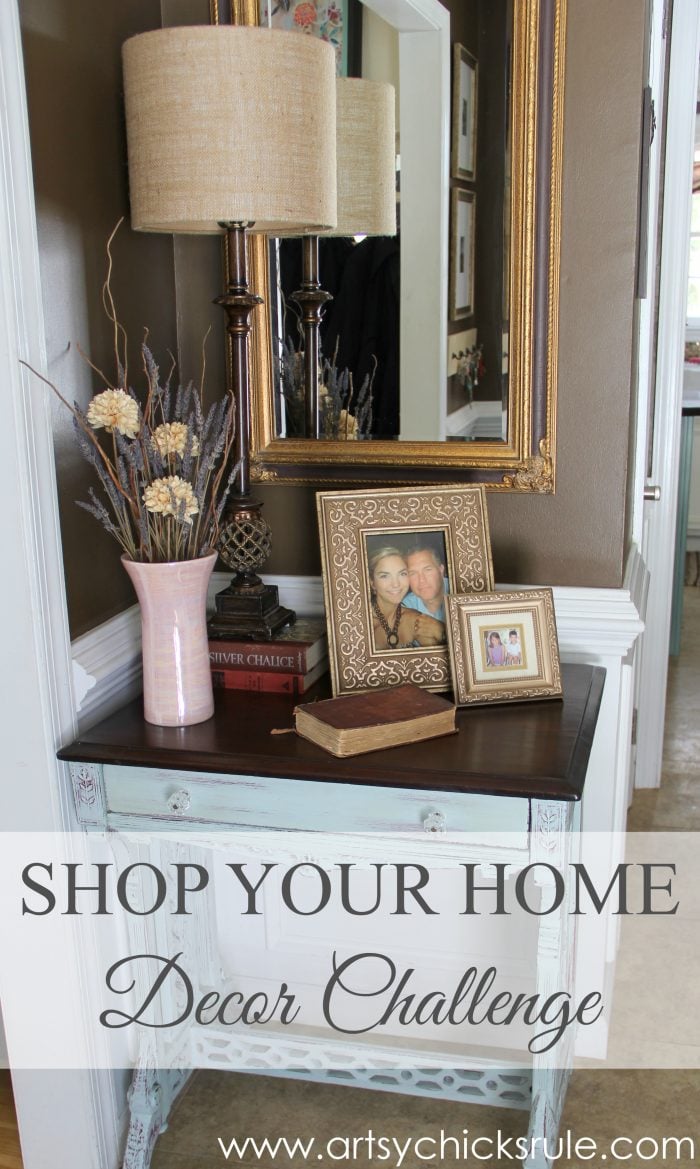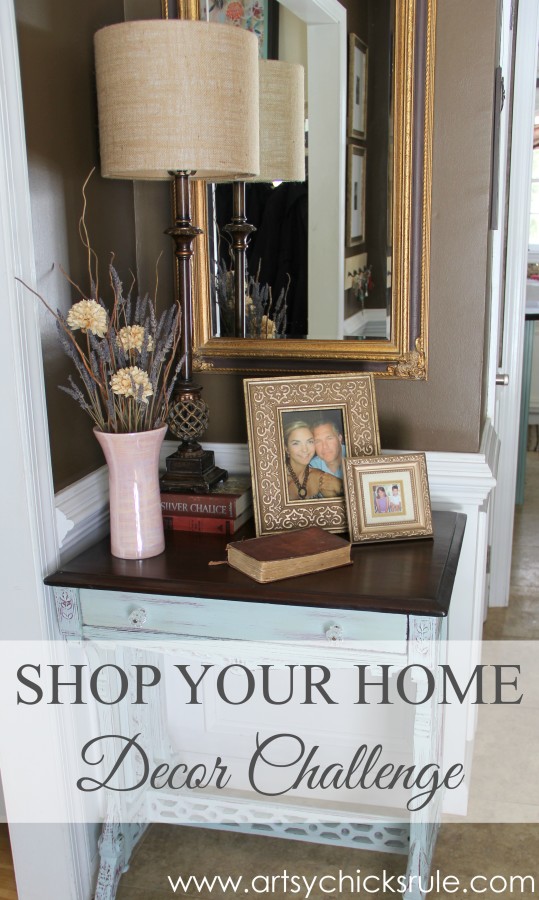 Completely different look than last time, huh?
I've got a fun idea for next month…and it's completely different too!
Be sure to follow along so you don't miss it. You can subscribe here if you haven't already.
Oh..and be sure to check out The Decorating Enthusiasts – DIY Forum group over on Facebook too.
We'd love to have ya!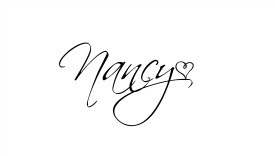 Follow along here! –> Instagram ~ Facebook ~ Pinterest
Be sure to visit these fabulous ladies below and see what they did for Month #2!
Don't forget to come share your amazing decorating tips, projects and/or ask advice in our forum over on Facebook.


And you can join in on the challenge and share your "One Space, Three Ways" as well!
Hope to see you there!