New Lighting (Dining & Laundry Rooms)
This post may contain affiliate links. Please see disclosures here.
"This is a sponsored post written by me on behalf of build.com for Hawke Media. All opinions are 100% mine".
New lighting. Who doesn't love new lighting?
We have basically redone everything in this house in the last ten years, including lighting.
But one room that hadn't gotten a new and updated light fixture yet was the dining room.
I decided it was time for something new and fun.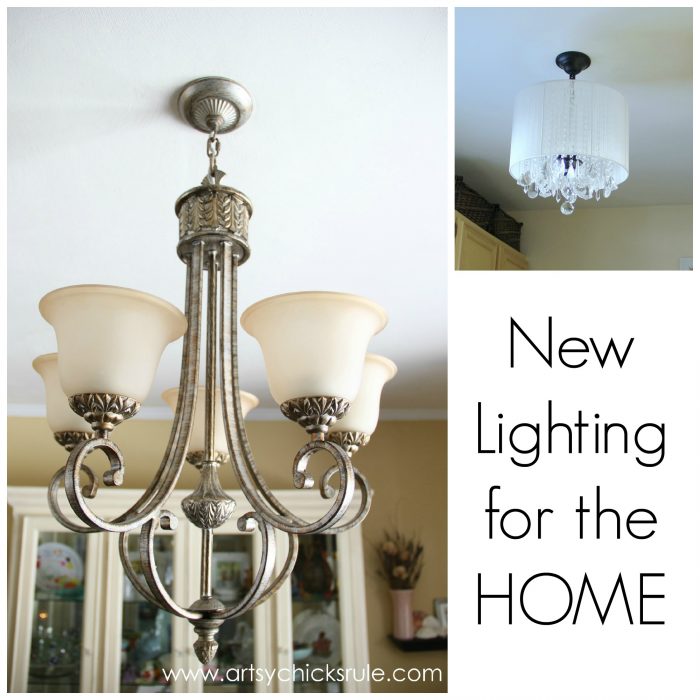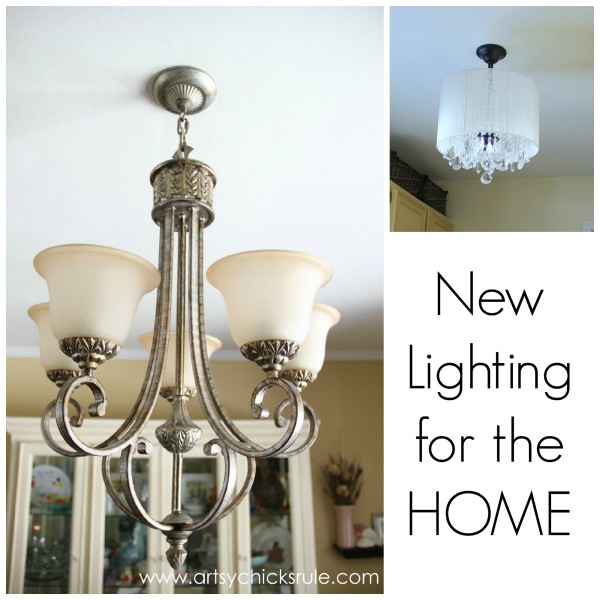 I went through the online catalog over at build.com and picked one I thought would be perfect for the room.
You can read more about build.com, the company, here.
I chose this one….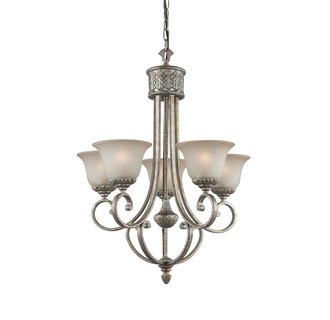 I had also been dreaming of a drum shade/chandelier style light for my laundry. We replaced the 1978 original when we moved in with a basic builder ceiling mount.
It was fine for the last ten years but I was ready for a nice, high quality upgrade.
Build.com is known for it's customer service, and their on-site resources, for people looking to improve their homes. On each product page there are sections with PDF instructions, installation videos, Q&A and reviews. There's even product specialist contact information and LIVE chat.
They really want to make sure your project goes as smoothly as possible.
I love that.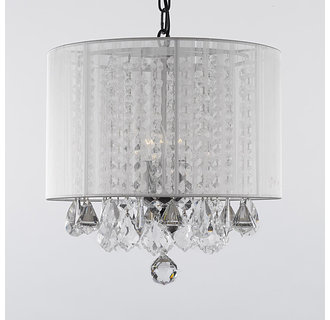 Gallery sm/604/3 wht
Once ordered, they sent confirmation and shipment emails to let me know when my items would arrive.
But I have to mention something that really impressed me.
It was a personal message from a representative, with her email and phone number if I needed anything, included in that first order confirmation email.
It was nice to know I could reach out to someone directly if I had any problems, or questions, etc.
Thankfully, I had no need!
My items arrived….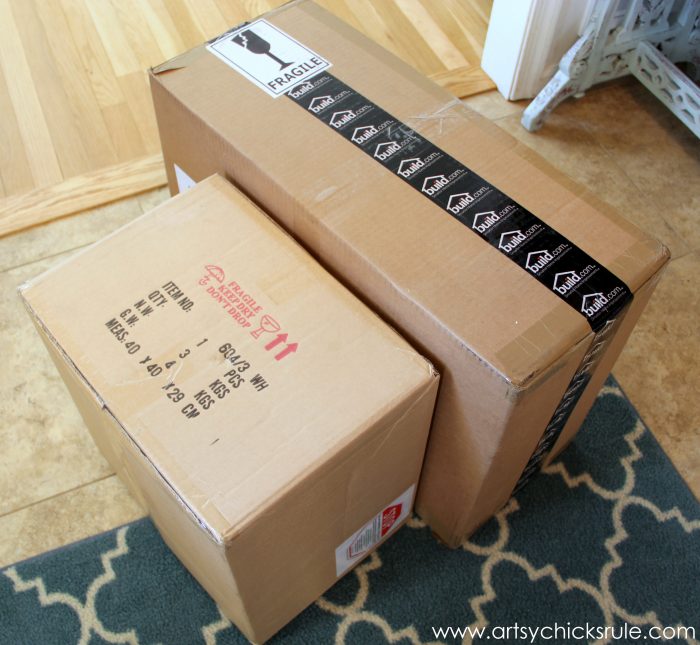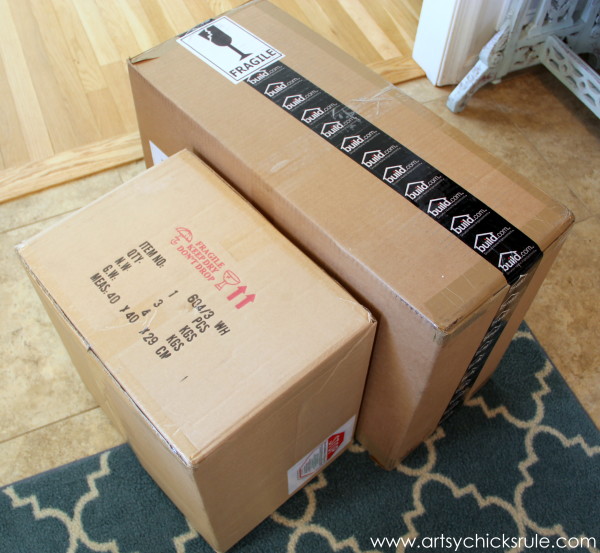 …and we got busy installing. :)
And again, they wanted to make sure we saw this important message.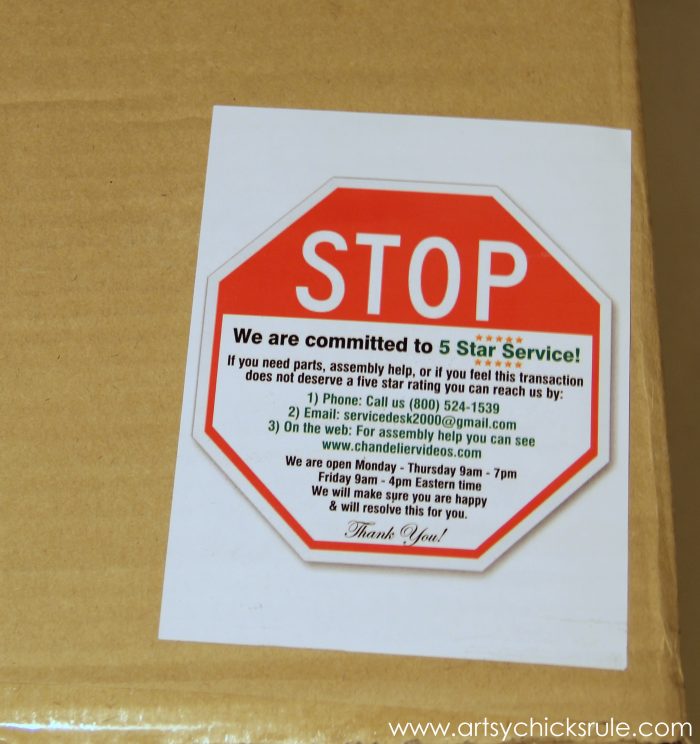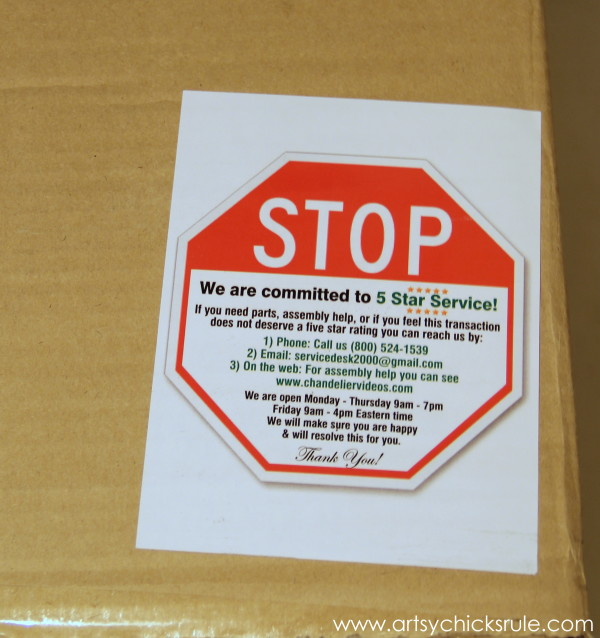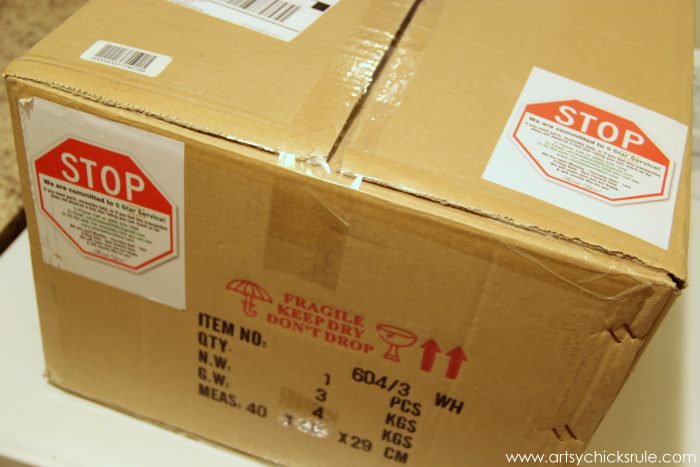 It was on almost every side of the box. No way you'd miss it. ;) Very good stuff.
The directions were included along with all of the very well packaged items.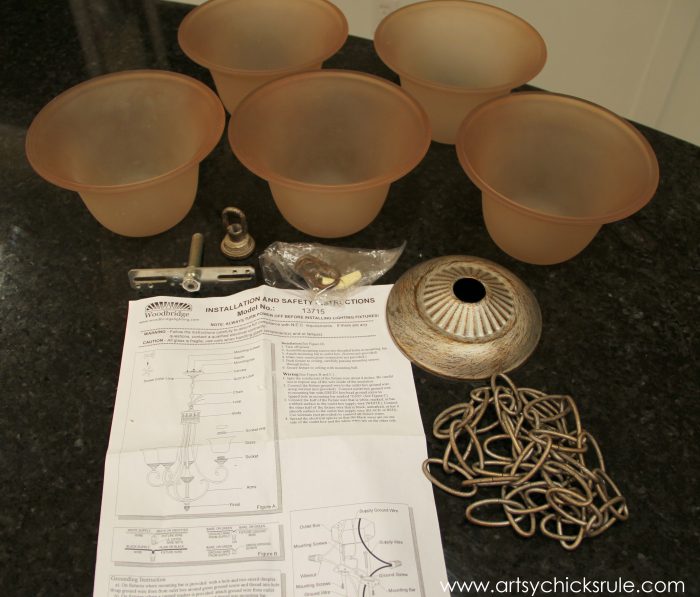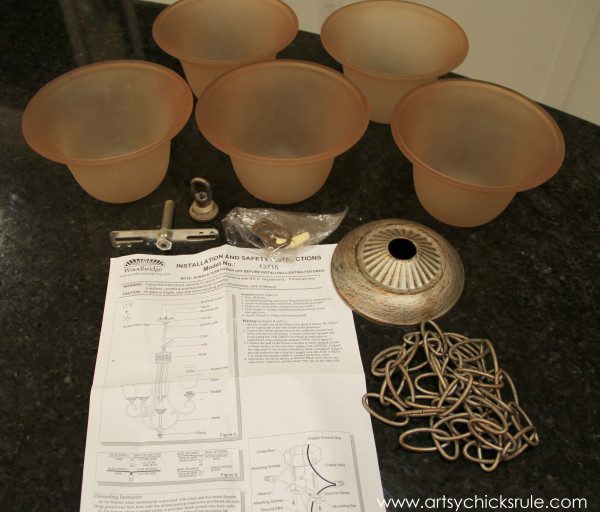 We didn't need to call for help, but again, very nice to know that help is at your fingertips, if needed.
I'm not sure why those globes look so brown in the photo above.
As you'll see below, they aren't that color at all.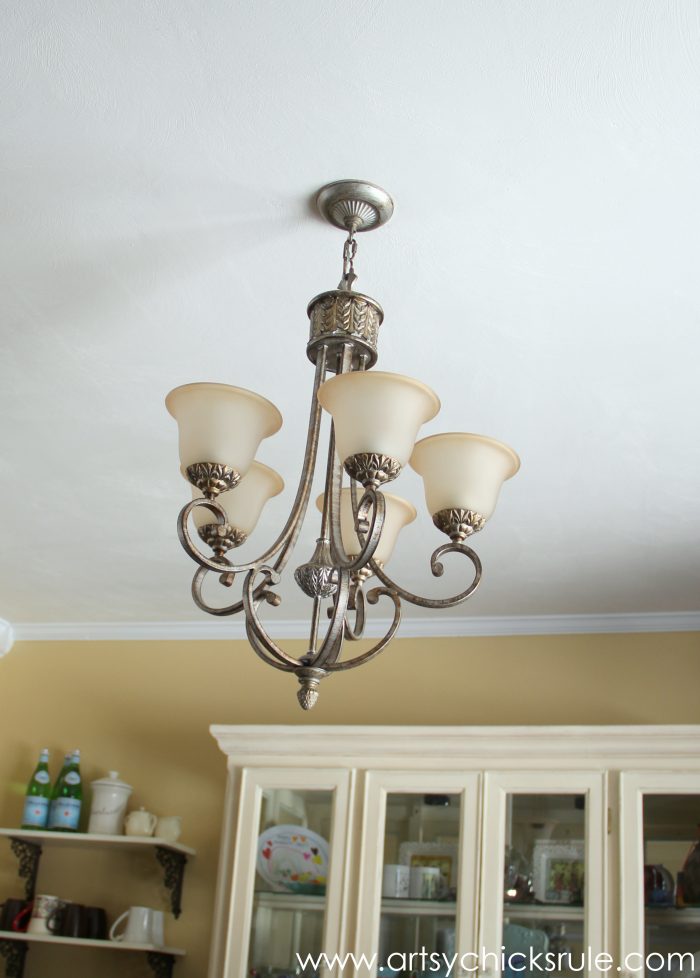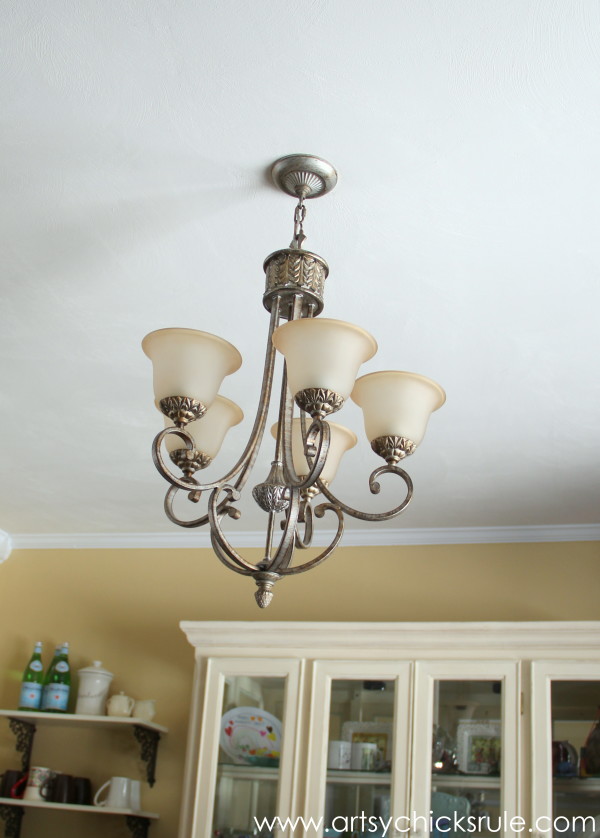 Just a nice creamy off white with a hint of brown around the edge.
Here is an up close beauty shot….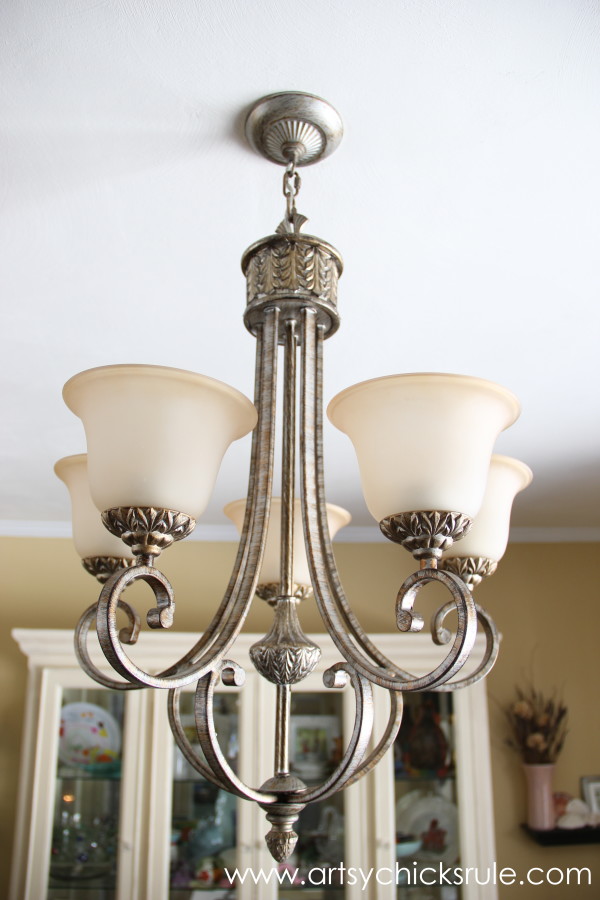 …and that fabulous finish. (and why I ended up choosing this fixture, I love the silver/brass brushed combo)
This room is getting a bit of a makeover (new paint, furniture, decor, etc) so I'll be sharing the light in the whole room soon.
Chandelier parts…..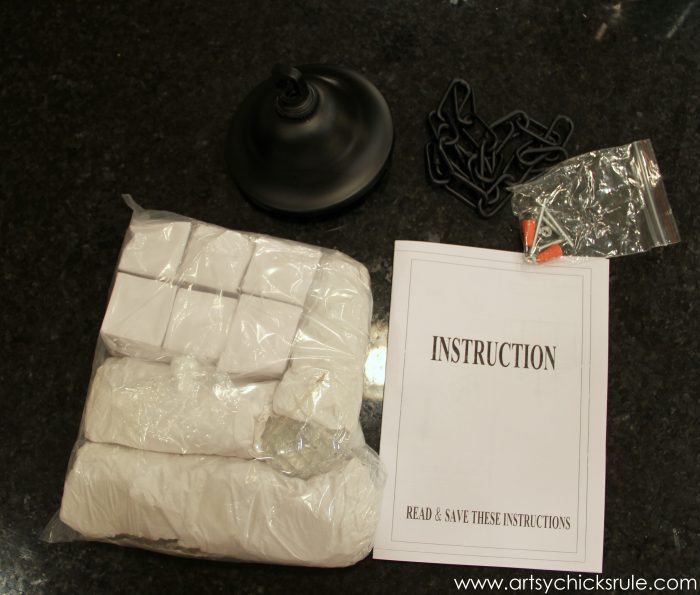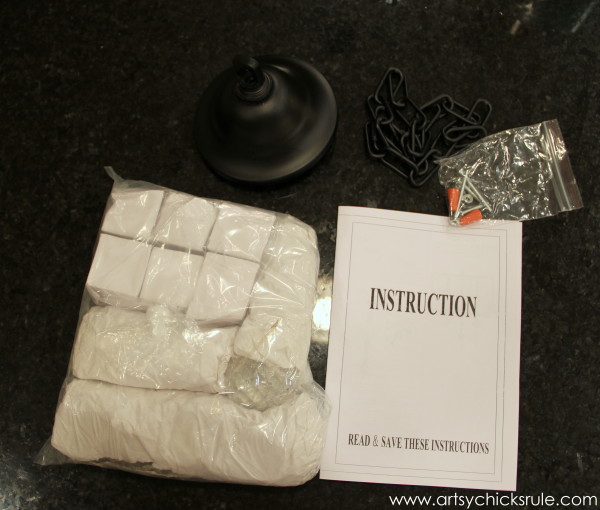 Lots of "blingy bling" inside that white packaging. :)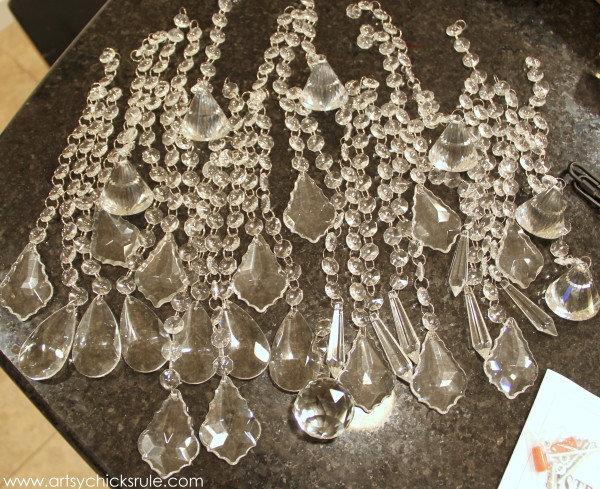 See?
It's too bad the gorgeous colors popping off those crystals don't translate in the photo.
They were gorgeous just sitting here on my island catching the light.
My husband decided to put this light fixture up before we attached the crystals.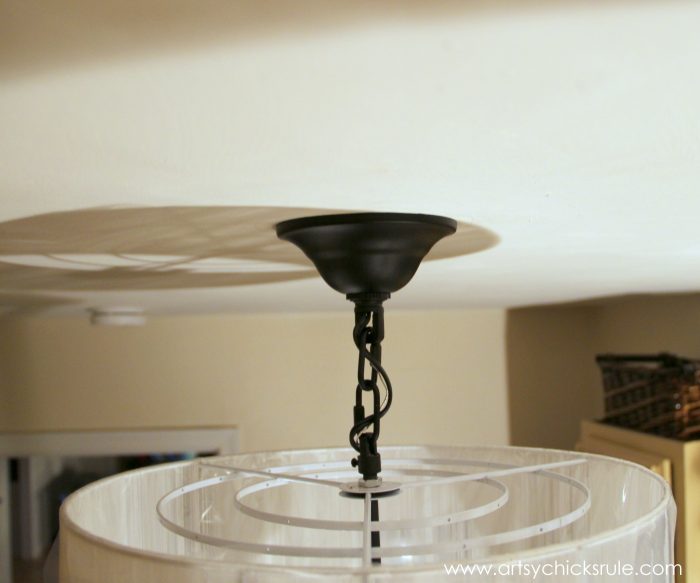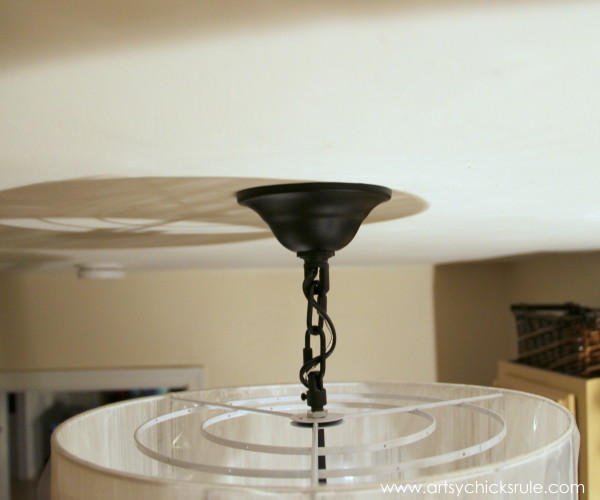 Very straight forward, as was the other.
All directions are included, but remember, you can also take a look at the PDF instructions, videos, reviews, and/or reach out to a product specialist for information and help.
Can you see the little holes in the rings in the above photo? That is where I attached all the pretties.
I thought it might be a tedious process but it was actually pretty easy and quick to do.
Andddd….just because it's a laundry room doesn't mean it can't be pretty (and blingy!), right?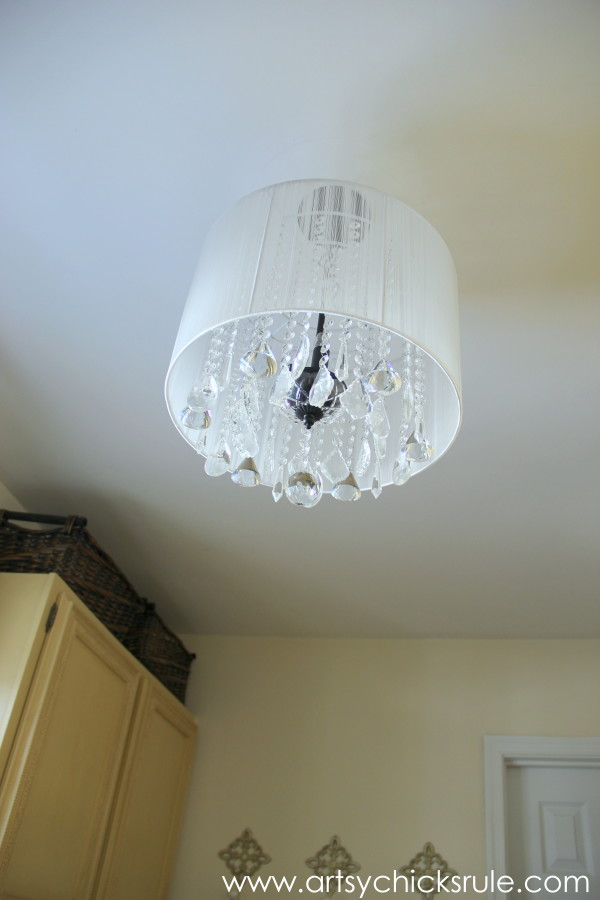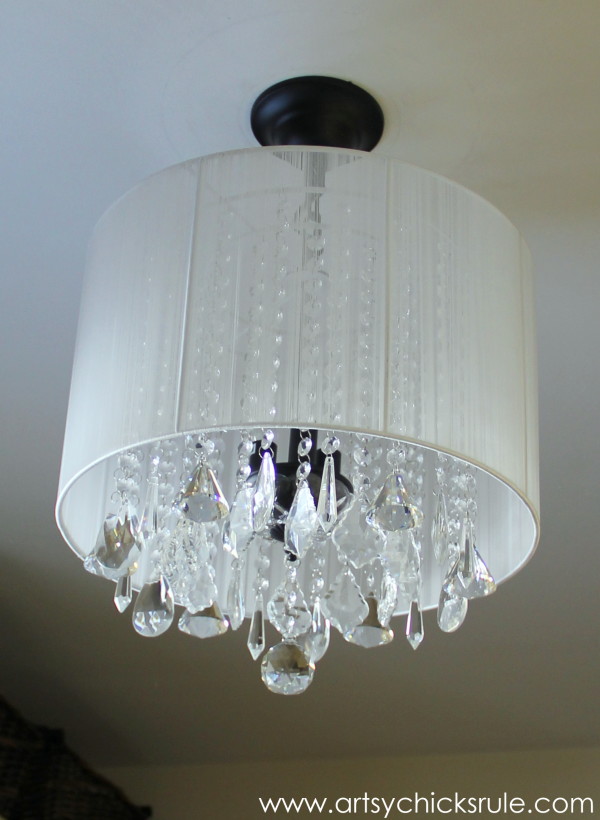 I have plans for this room. It's also getting a mini makeover very soon so you will see this light in it's full glory then.
And just to give you a tiny glimpse of what we had to work with when we moved in….here's a photo taken right after move in day, June-2004!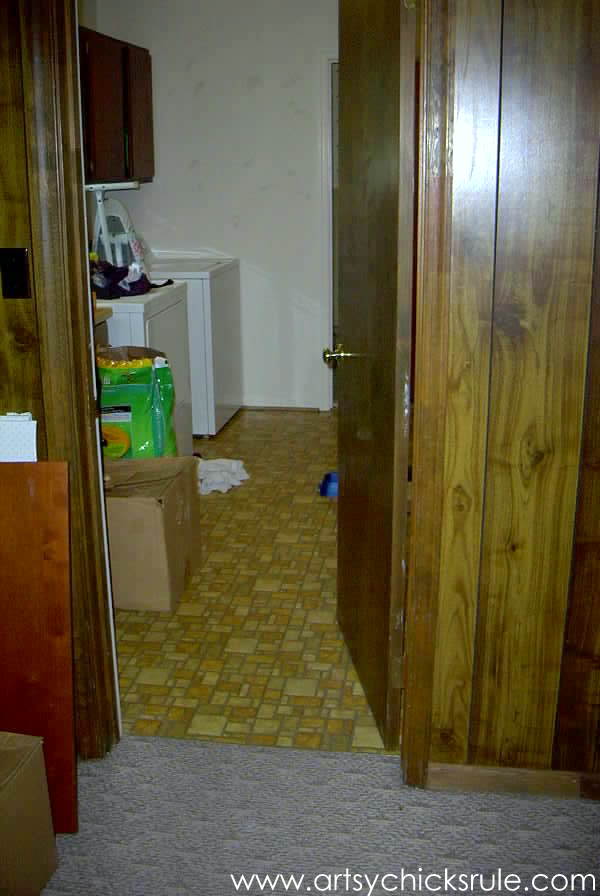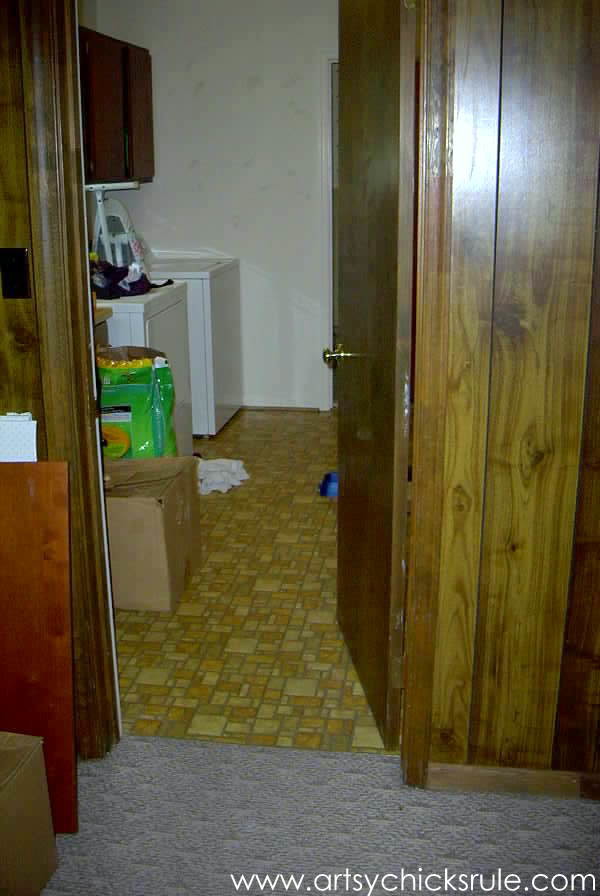 I KNOW. It was bad.
And stuck in 1978. I wish I had gotten the original light fixture but I wasn't blogging back then.
I am just thankful I took the pictures I did!
Oh, and we had literally just moved in so excuse the mess. :)
It's so nice to have the light fixtures up and ready to go. They makes both rooms look amazing.
I can't wait to share the full makeovers with you.
If you are ever in need of new lighting (or new bath faucets, door hardware, mirrors, cabinet hardware, kitchen items…and so on!) be sure to check out build.com.
They were great to work with!
See you all on Thursday with another "Shop Your Home" Decorating Challenge!