I love to make signs.
That's no question….and not a surprise if you look around my blog a bit.
BUT I can only have so many in my own home. So I resort to getting my sign "fix" by making them for others!
This Sun, Sand, Sea one was for my sister for her birthday recently.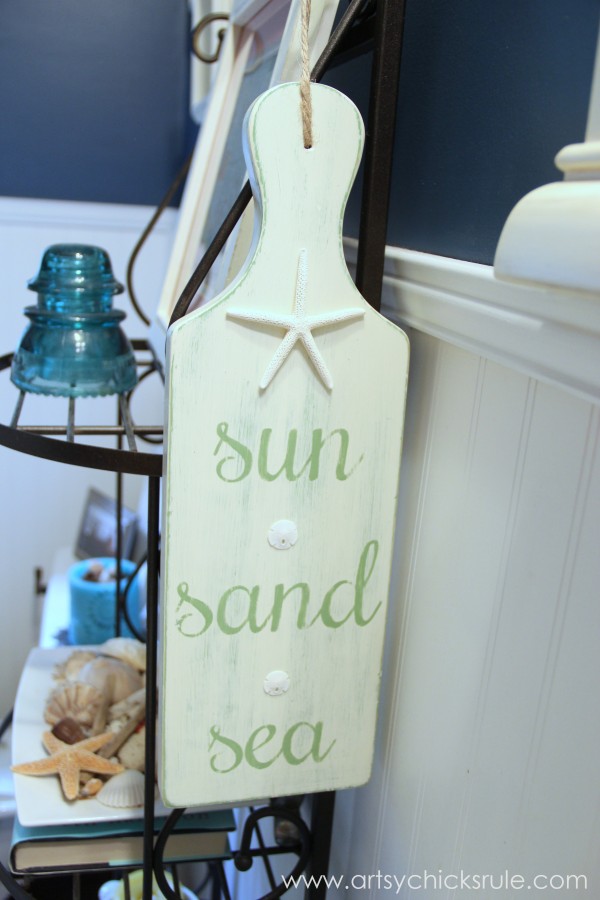 We live on the coast of the Atlantic so the theme for many around here is naturally….coastal. ;)
I picked up this old cutting board at the thrift store on one of my visits. (which the intent to make some sort of sign, of course!)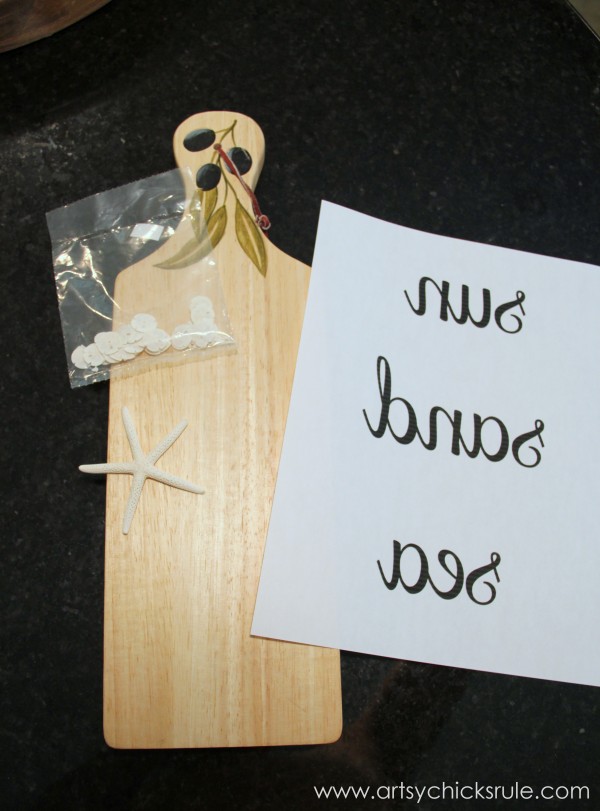 My sister uses a lot of green in decorating so I thought I'd use that color primarily.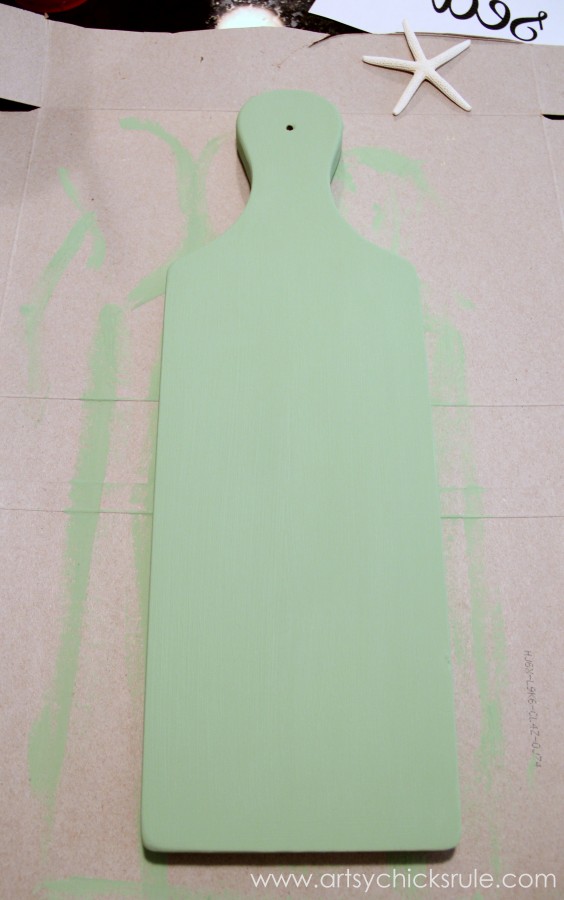 The first coat got green. The same green mix I used on my OBX Latitude & Longitude table. (Antibes Green & Country Grey Annie Sloan Chalk Paint blend)
The second coat got a mix of Old White/Pure White that I already had blended up.
I distressed it first before adding any lettering. (I like to do this so I don't "erase" all the lettering away)
I wanted to get down to the green level and let it show through quite a bit.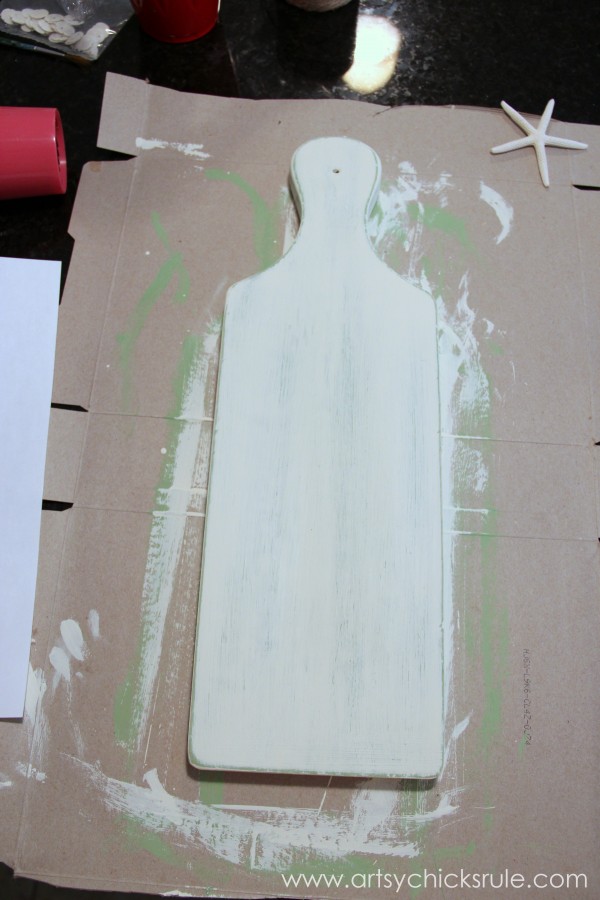 Next I created my wording….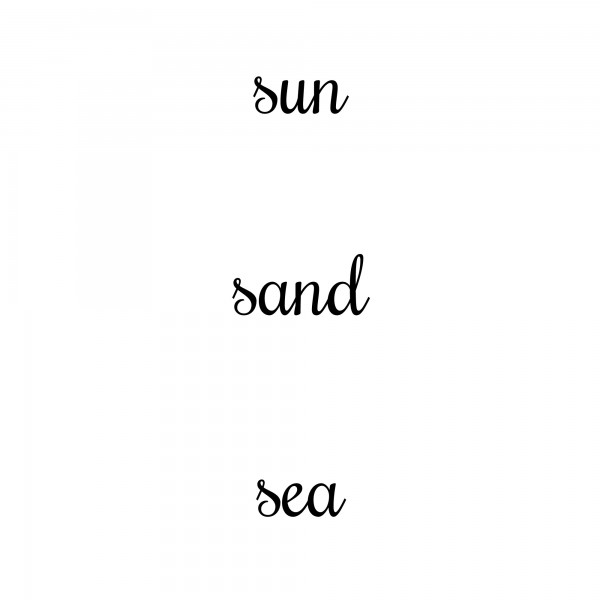 I create a lot of these in a free program called "PicMonkey".
I printed that out and transferred it to my board.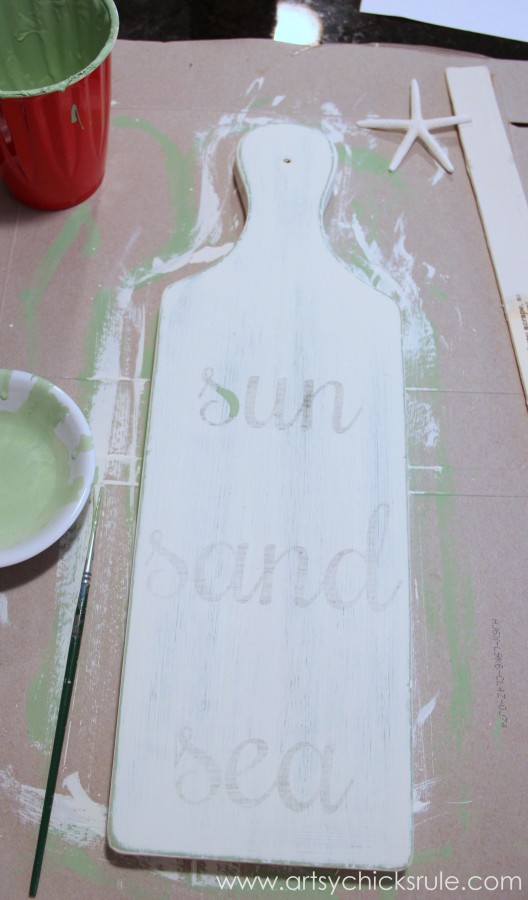 (I have multiple transfer tutorials on my blog…take a look –> here to see some of them)
Then I hand painted it in with the same green paint.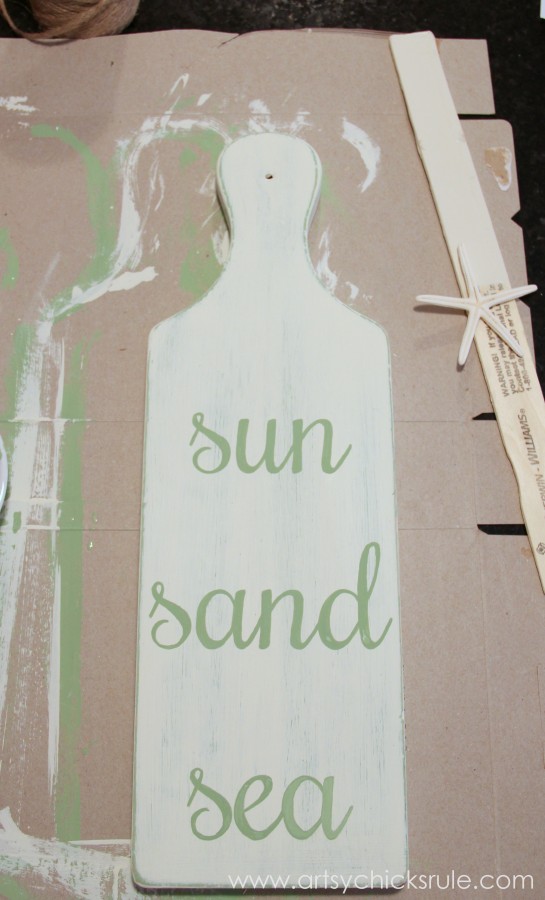 I lightly sanded over the lettering to distress as well and then hot glued on my super, teeny,  tiny, baby sand dollars…and starfish.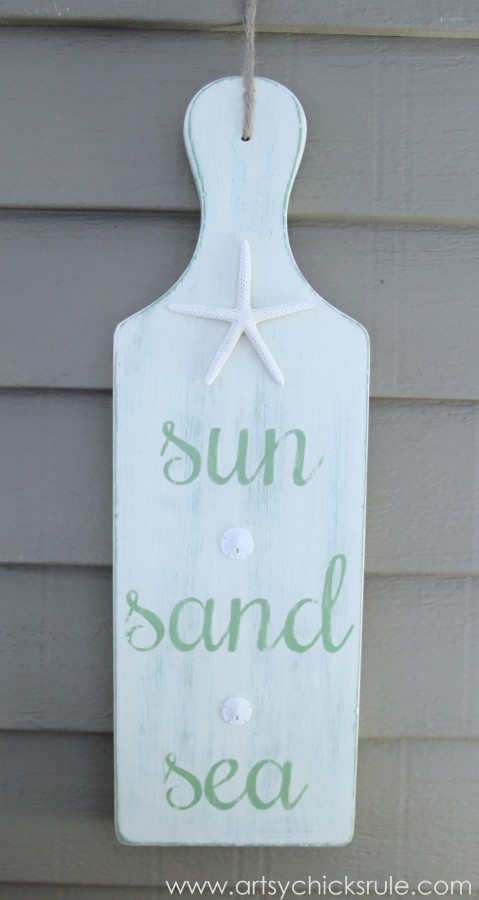 Aren't they the cutest?? Baby sand dollars. :)
This is sooo simple. Want to make a sign? You can!
If you notice, it originally had a little piece of leather as the "hanger". I replaced it with twine/rope that had more of a coastal look.


Do you like signs as much as me? If you do, promise, you can make this.
And the great thing is…you can customize it and make it just how you like!
The possibilities are truly endless!
Want to see even more ideas on simple updates with Chalk Paint (that aren't furniture??) 
Check out this post, here!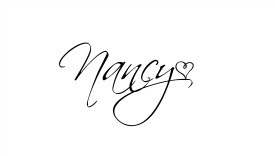 Follow Along Here!