Life is Better at the Beach (DIY Sign)
This post may contain affiliate links. Please see disclosures here.
Life is better at the beach…right? The sign says it's so!
Are you ready for the beach??
I know I am! I live right by the beach so I can visit….but it's COLD. No, I'll just stay hibernated up in my house for a few more months!
But I really need some warmth and sunshine.
Oh well, I'll have to wait.
So since we have a few more months of winter left, I'd thought I'd share this "Life is Better at the Beach" sign I made recently.
It was a gift for a dear sweet friend of mine.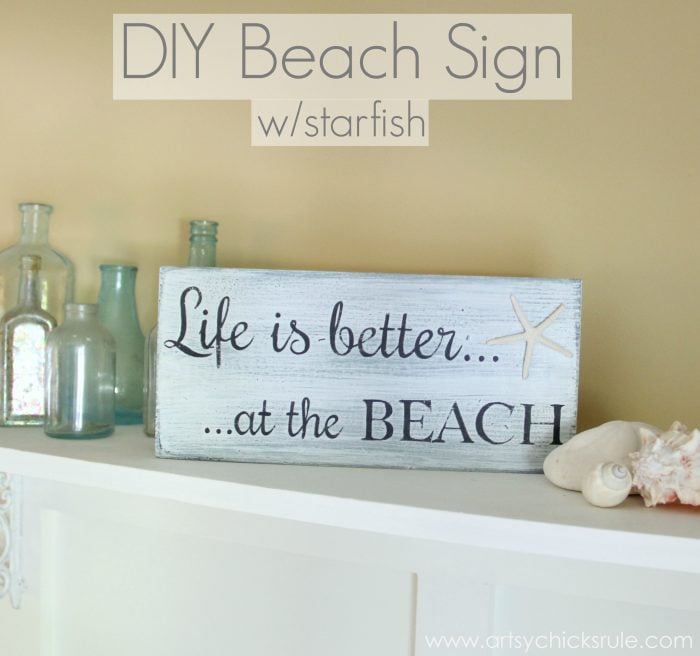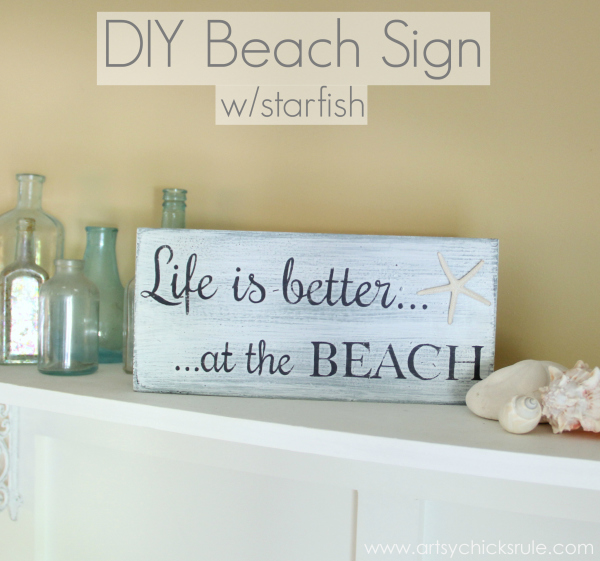 These are so fun and easy to do.
I actually found some old painted "signs" at the thrift store recently for cheap.
(ready to paint with hangers on the back and all!)
Life is better at the beach sign
I had intended to create this sign on the larger board here…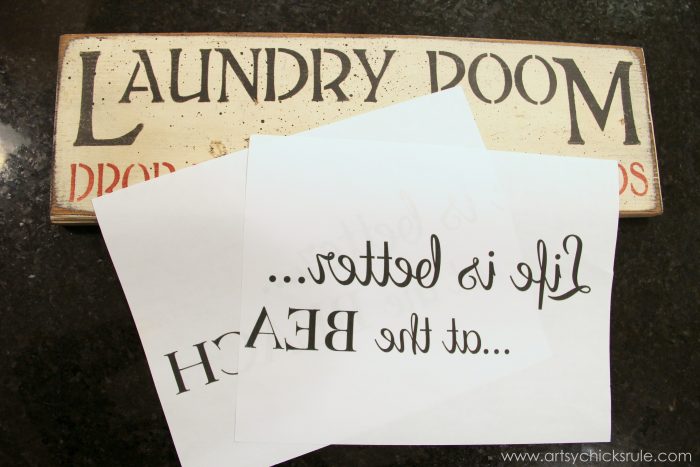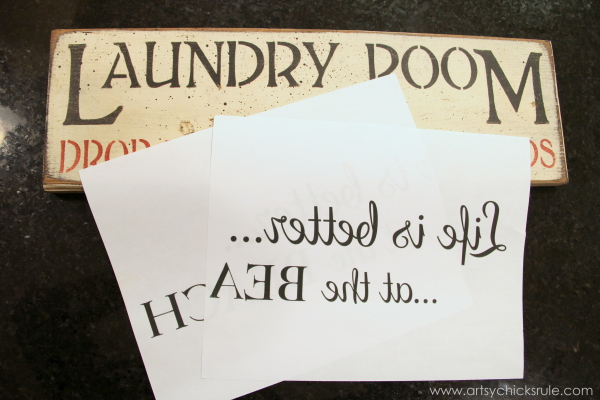 But oops…this is what happens when you are working on several projects at once.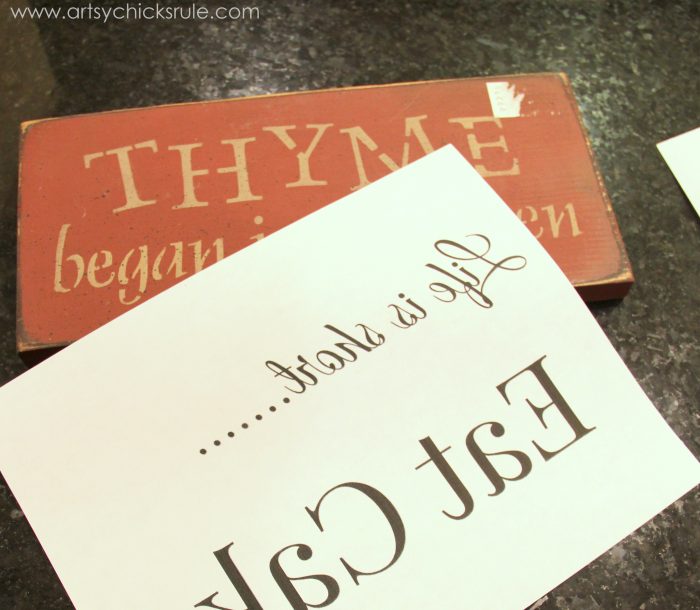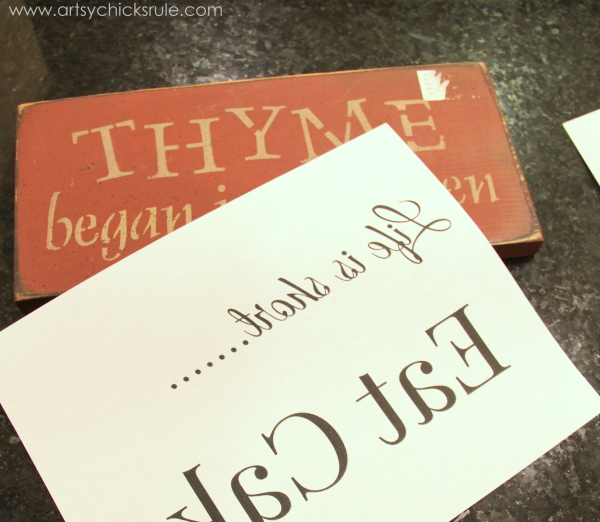 I got things mixed up.
Oh well. I didn't realize my mistake until it was too late.
But the sign turned out really cute anyway.
Want the free printable?

So as you see above, it was painted red and had some stenciling done on it. Sort of 80's/90's country decor themed.
I began by painting blue (Aubusson Blue Chalk Paint) as a base coat. (right over the red)
Any paint will do, however.
Once that was dry I applied one coat of Pure White in the dry brush technique.
I wanted the blue to show through for that beach washed effect.
Then I aligned and transferred my graphics.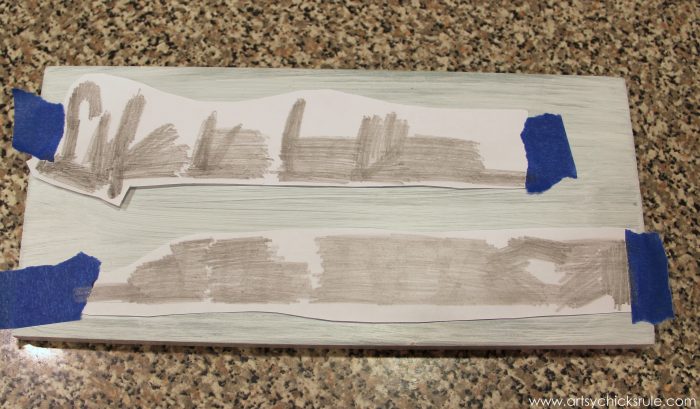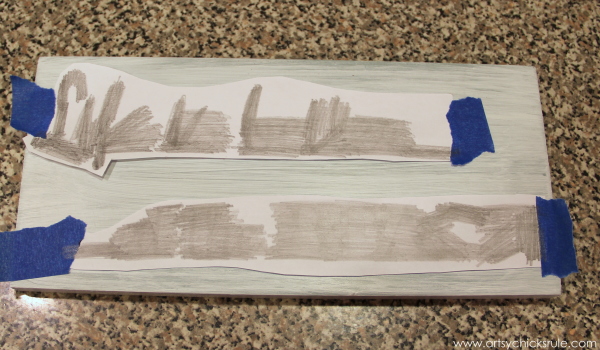 I printed the graphics in reverse and rubbed a pencil to transfer the printer ink.
Here are a few other ways to transfer graphics, click here to see.
This is what you end up with…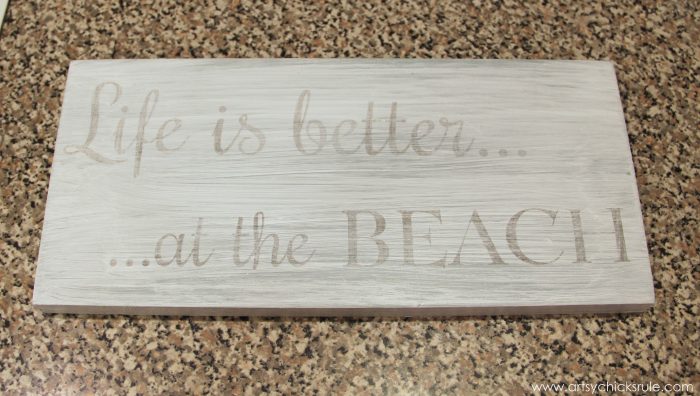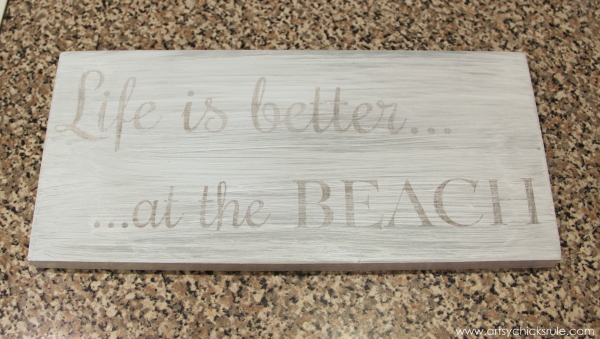 Next I just hand painted it in.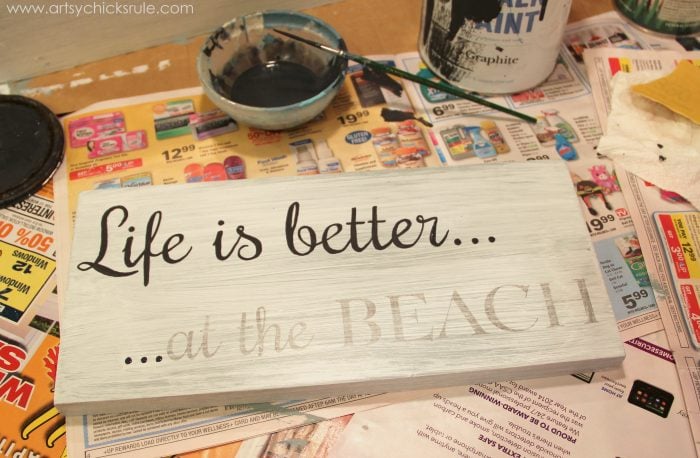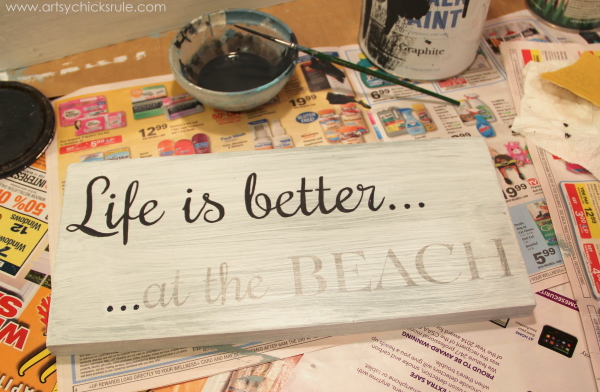 I used Graphite Chalk Paint, watered down, along with my script liner brush.
All done, before distressing.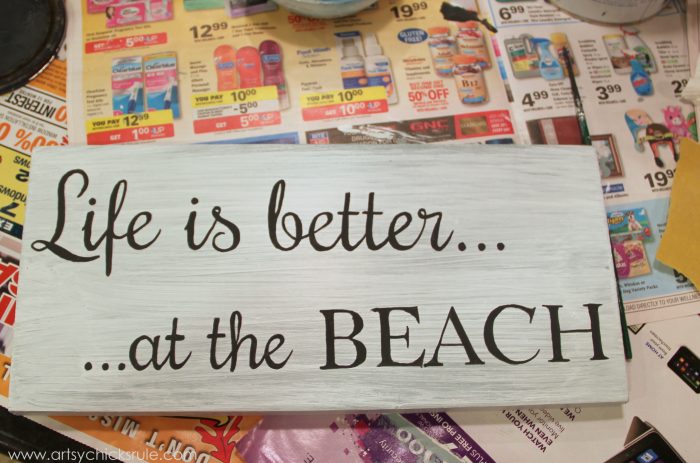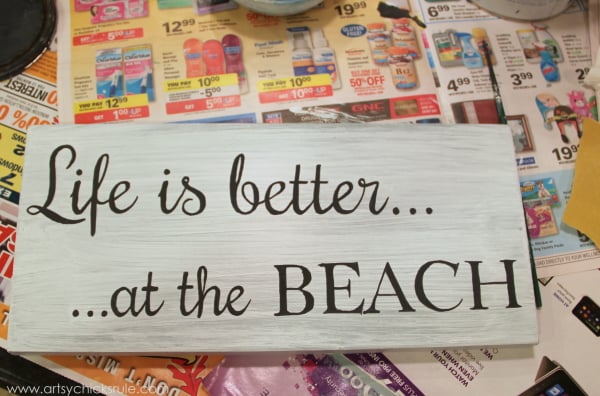 I sanded it a bit to "weather" it and bring more of that pretty blue through.
Then I sealed it with poly and attached a starfish to the top right corner (with a hot glue gun).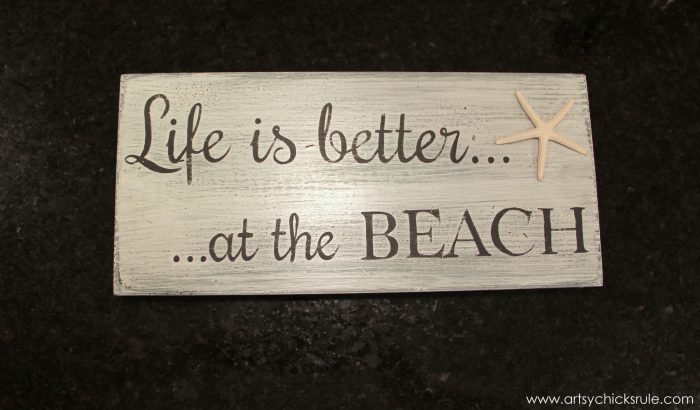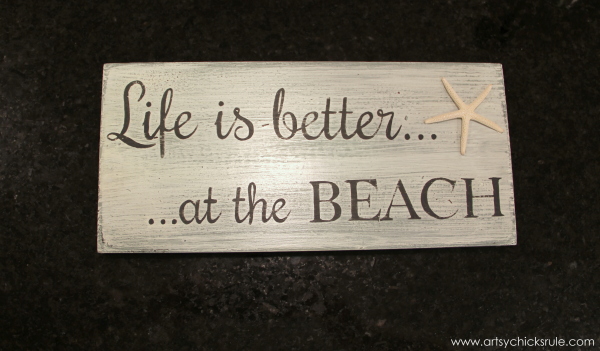 And styled up a bit on the shelf…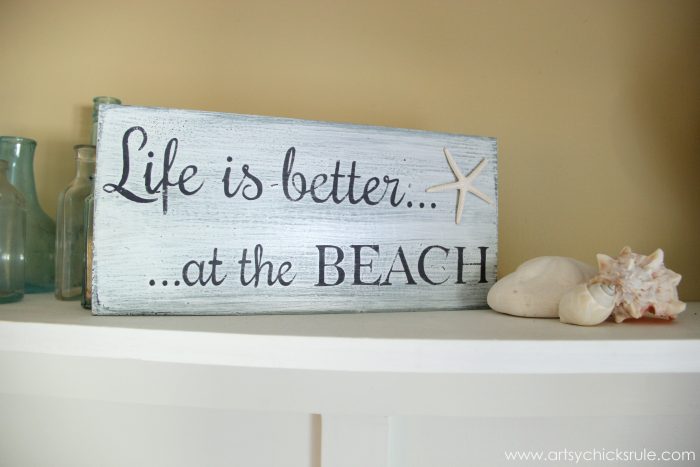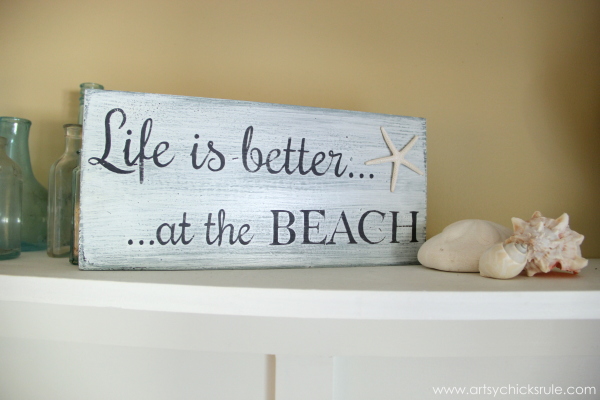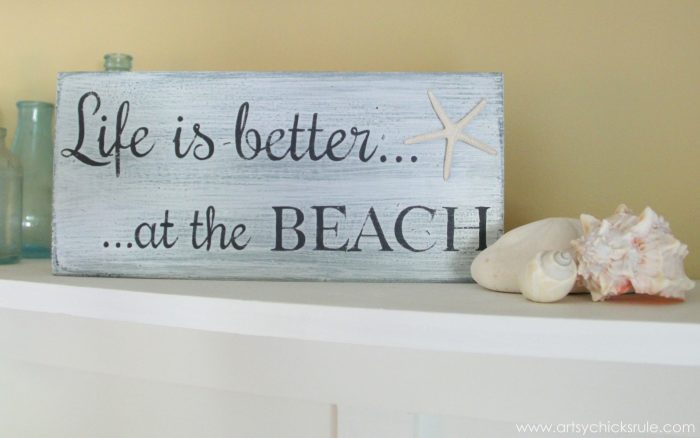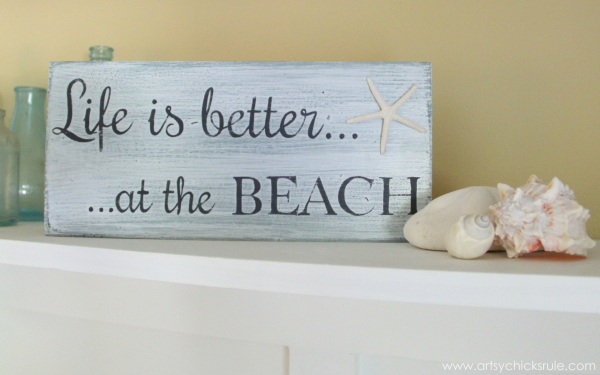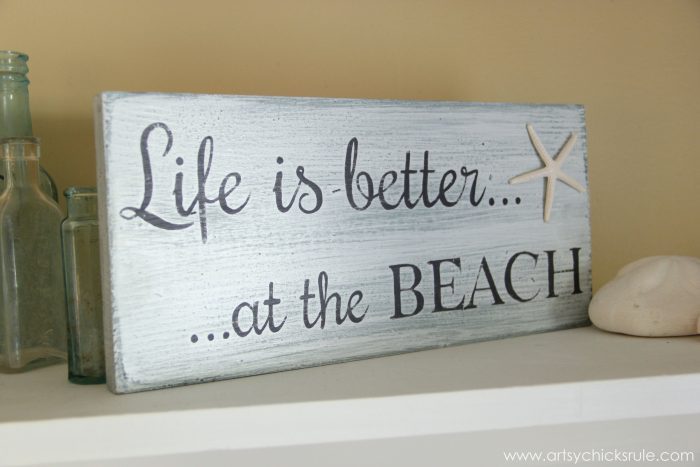 Even though I meant for this to go on the longer board I think it turned out pretty good!
PIN this "Life Is Better At The Beach" sign for later!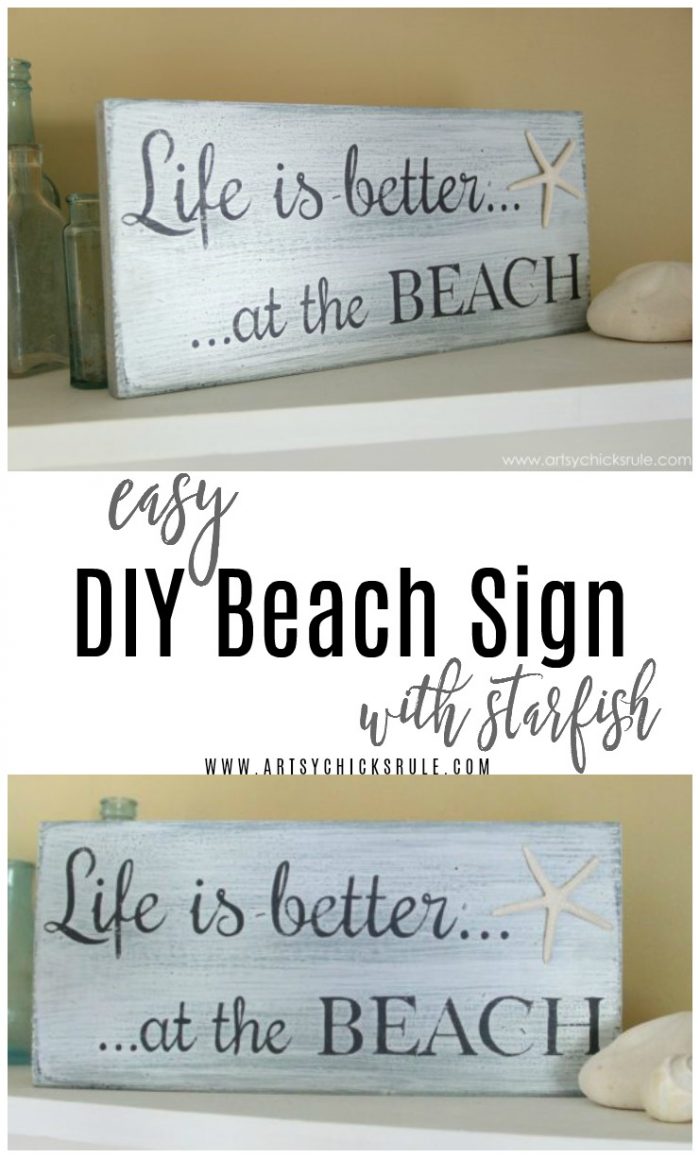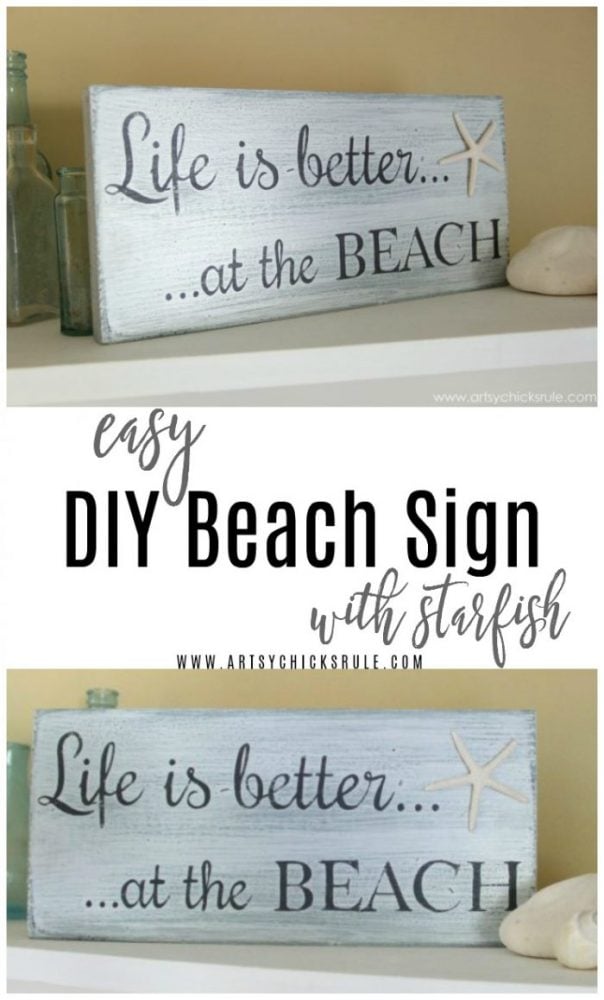 I have quite a few other signs with more tutorials (different techniques) over in my Project Gallery under "Signs".
So easy, I hope you try this one too.
How do yummy sugar and salt scrubs for Valentine's Day sound? (or any day really) I made Peppermint/Vanilla Bean, Lavender Lemon & Chocolate Mint Sugar Scrubs today.
Check-in next week for the recipes! (Update, see them now, here)
And here's the next sign I'm working on…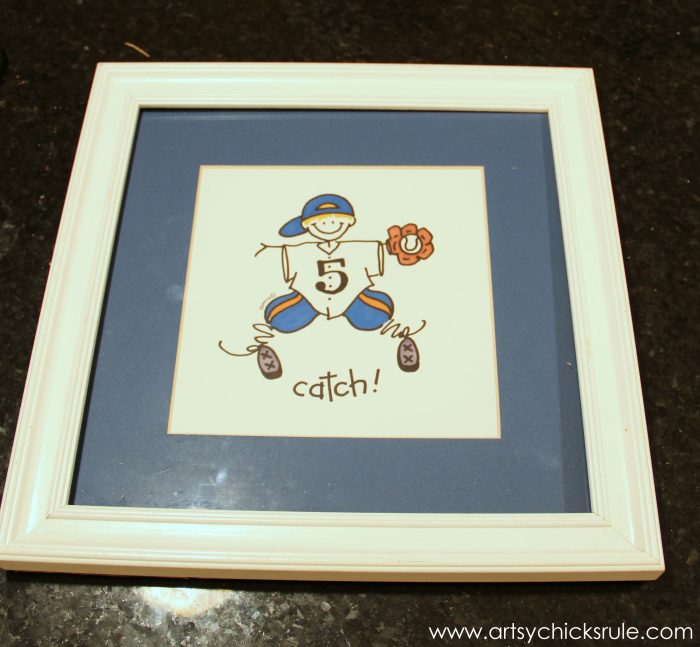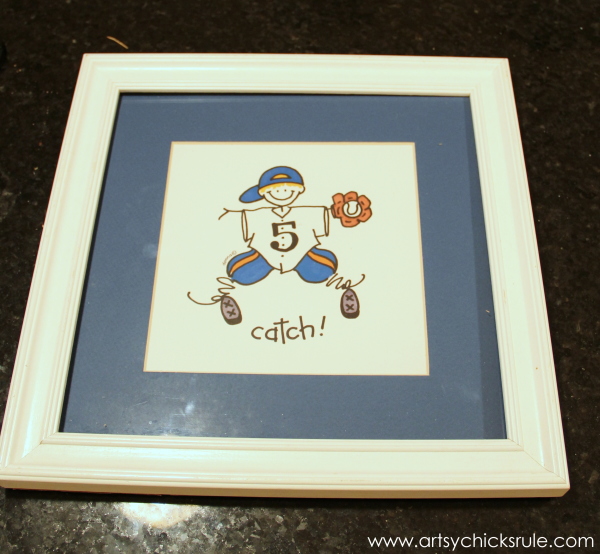 UPDATE!! See it now, here!
xo