20 DIY Thrifty Makeovers (Repurposed Items)
This post may contain affiliate links. Please see disclosures here.
I have such a fun post for you all today. One of my …well, two actually…favorite things.
Thriftiness and repurposing…and DIY.
Ok that would be three of my favorite things. ;)
I've put together a round up of 20 DIY Thrifty Makeovers…that are all repurposed items.
I love making over thrifty finds….but I think I love "repurposing" old thrifty items even more!
It's such fun to take something and use it for something other than what it was intended.
I've included some of my own "repurposes" and the rest are creations and makeovers from a few of my blogger friends.
They are super creative and I just know you will love what they've done.
I hope these inspire you to "think outside of the box" and maybe make you look twice at an old item and see it in a whole new light.
Enjoy!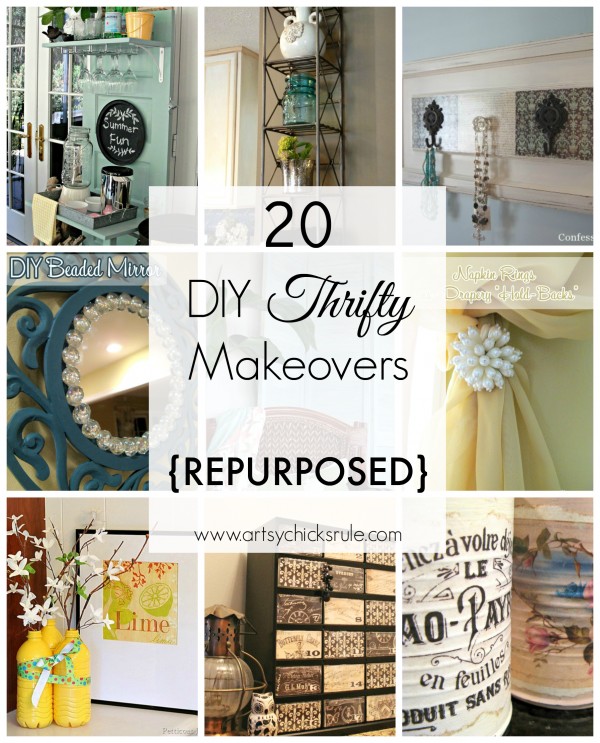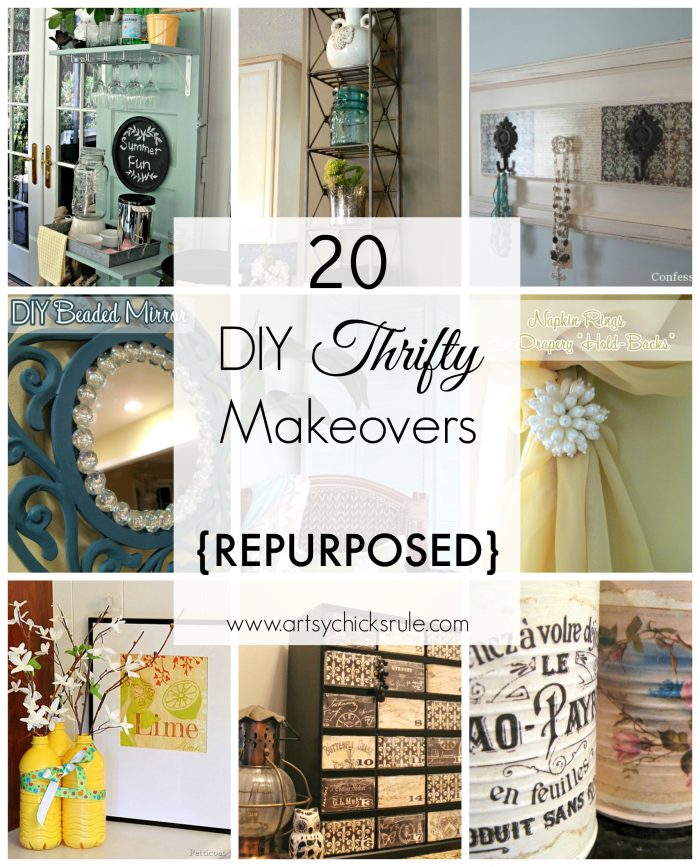 (be sure to click the highlighted links to see the full post on each below)
**ALSO…I am sharing these other blogger's repurposed items here but if you'd like to pin these photos to your boards, please be sure to click the link to the actual post and pin from there.
Thank you! :)
…………………………………………………………………………………………………………………………………………………….
Bi-fold doors turned "Shutters" (they are each side of my french door and "act" as shutters)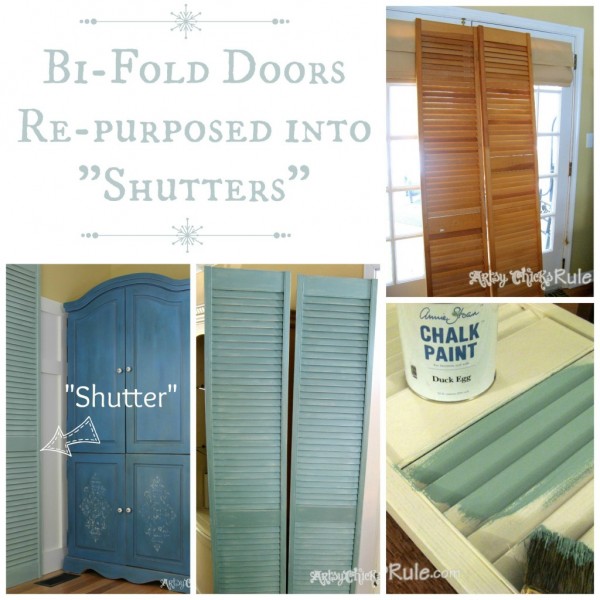 Thrift Store Dresser Turned "Coffee Bar" – much loved and much used in this house!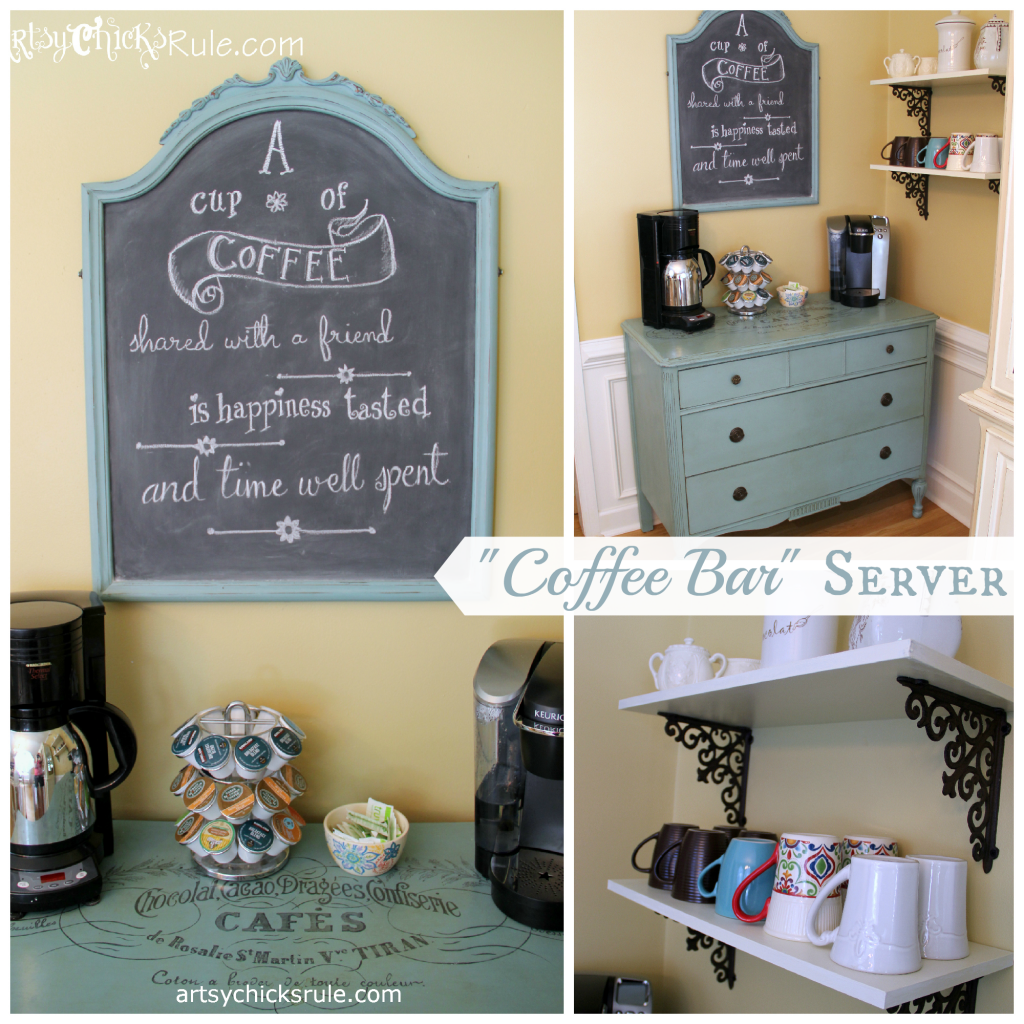 Goodwill Mirror turned Chalkboard…. I am always a sucker for a chalkboard!
Christy @ Our Southern Home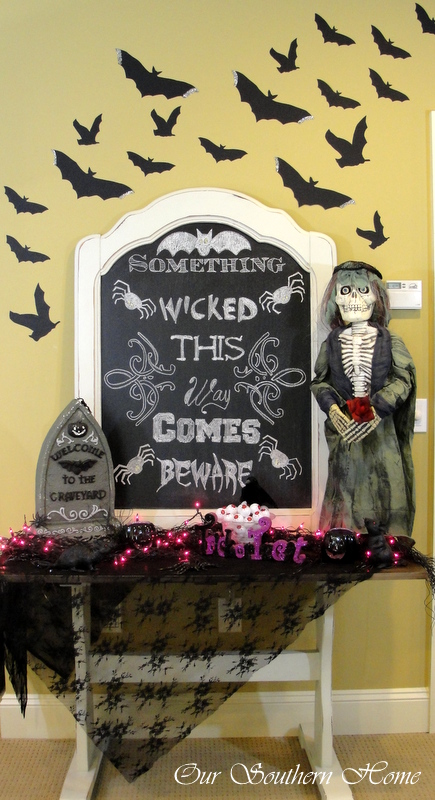 Old thrift store framed print turned chalkboard….. (yep, I painted right onto the glass!)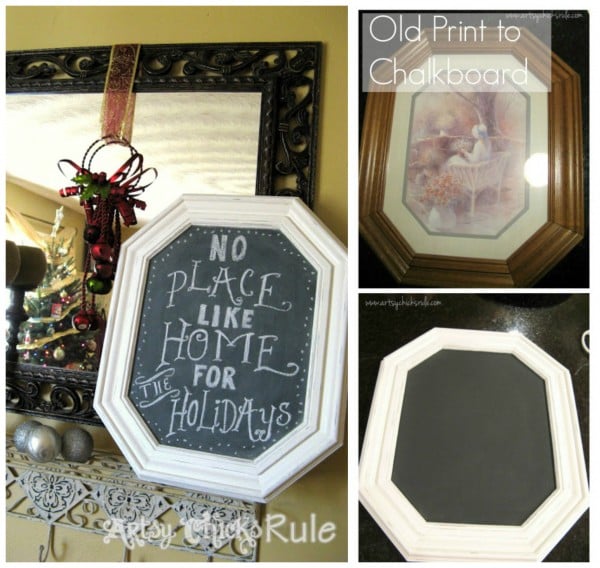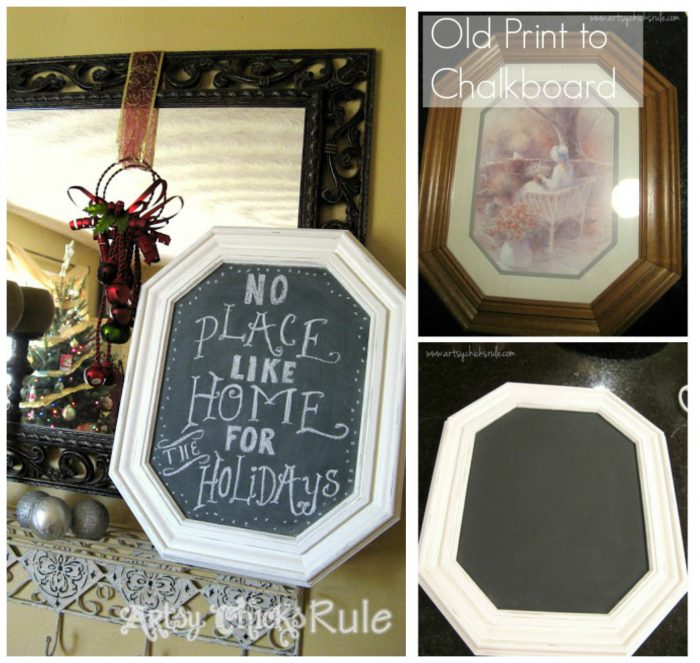 TV turned Dog House… how cute and creative is this?
Shanna @ Restoration Redoux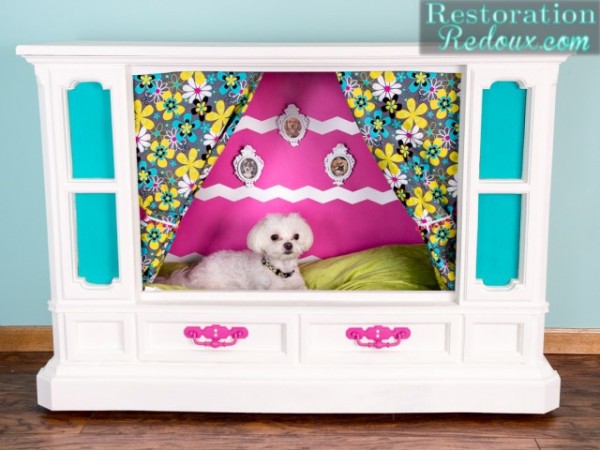 Thrift store chargers turned inexpensive beaded mirrors
Chargers from the thrift store, mirrors from the craft store…and some beads. Easy!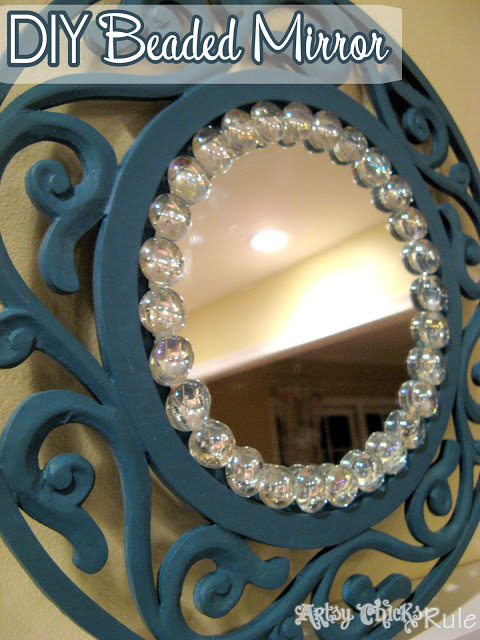 CD Tower turned Shelf…Who hasn't come across these old racks 1 or 2 (or 50!) times??
Jeanette @ Snazzy Little Things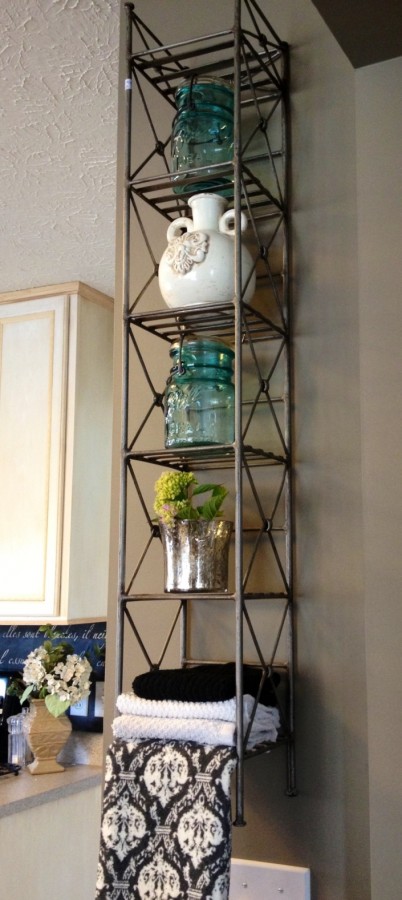 Old tin cans turned "vintage" vase...
Soup cans turned "vintage" holders for flowers, pencils, paintbrushes, make up brushes, etc.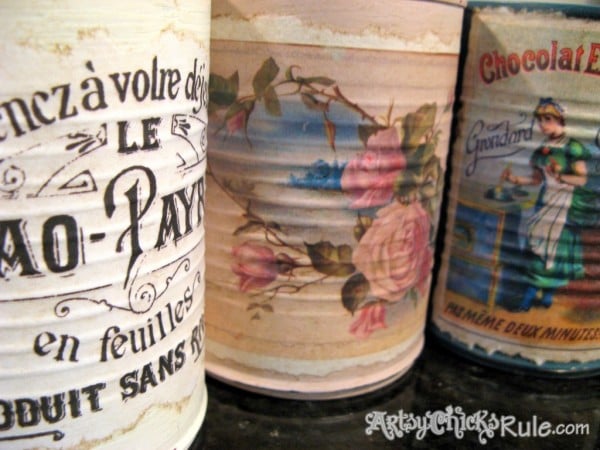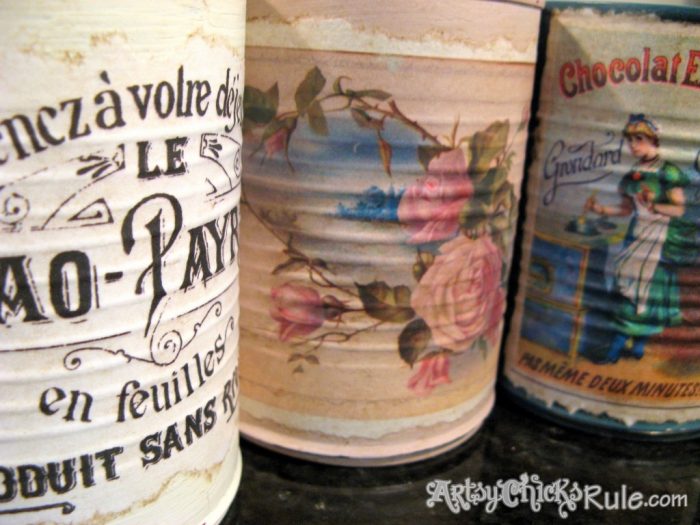 Old hardware organizer turned fancy organizer… for jewelry keys or anything!
Jen @ Girl in the Garage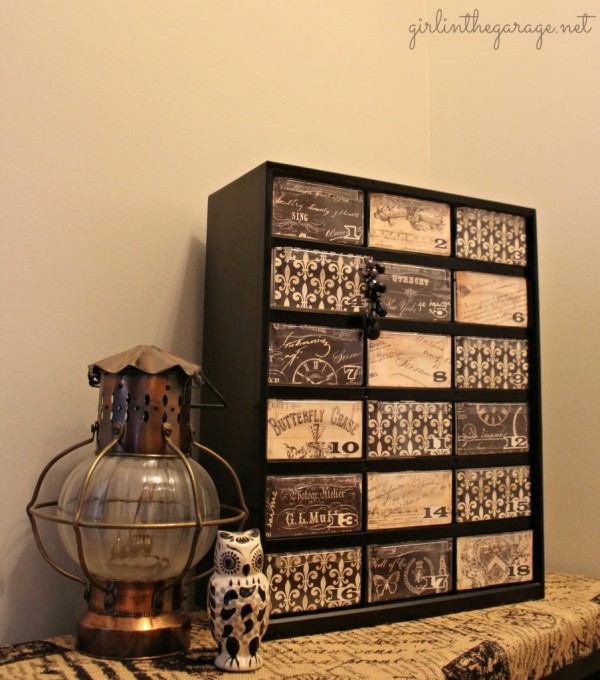 Upcycled Beverage Station… how great is this? Love it all!
Christy @ Our Southern Home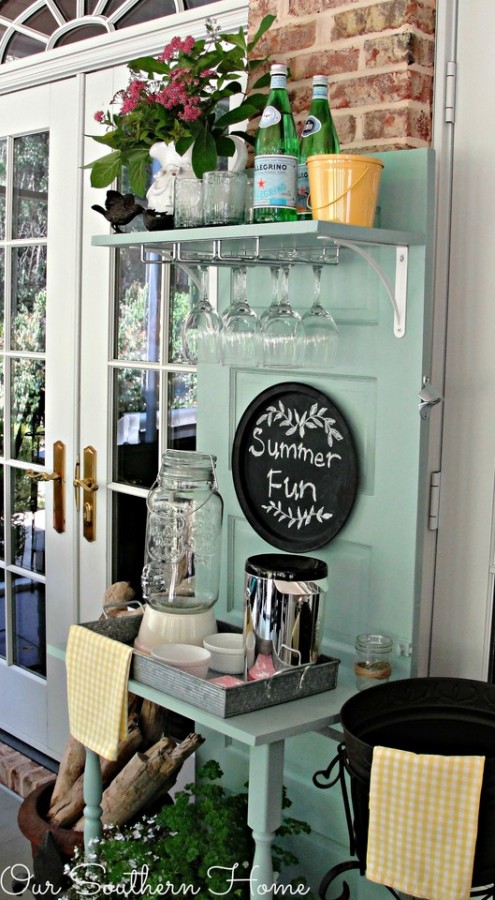 Bi-fold door to room divider ….Love the color and the new use!
Wendi @ H2O Bungalow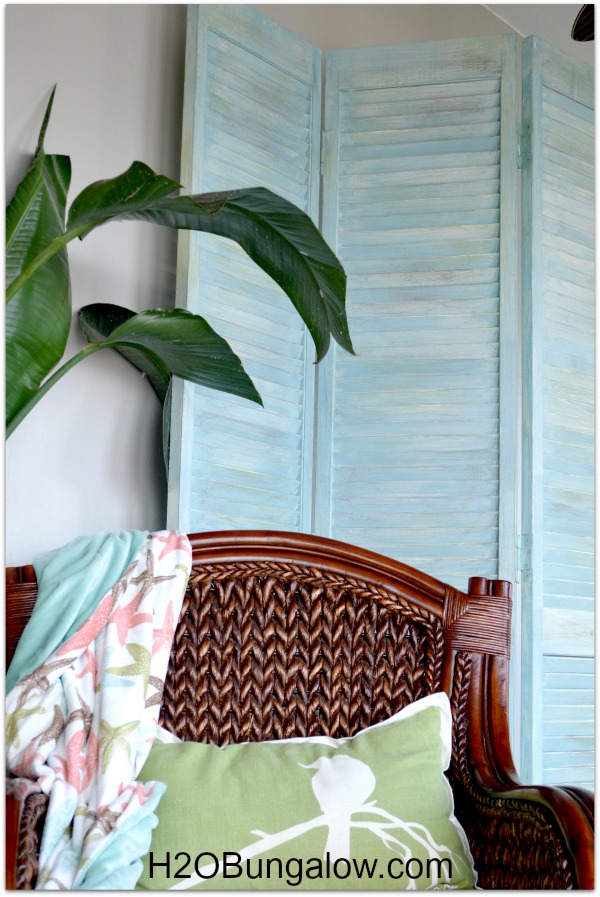 Old drawer to mini bookcase …..adding tiny legs to this old drawer was so smart!
Christy @ Confessions of a Serial Do-It-Yourselfer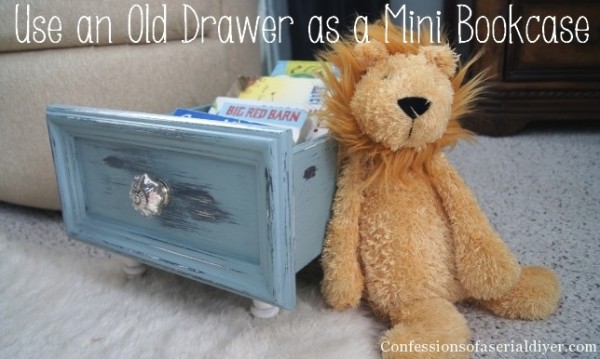 Plastic Water Bottles to Vases ….who would have thought??? So great!
Kathy @ Petticoat Junktion
From chandelier rings…to wall art! ….I'm also a sucker for cheap wall art (that doesn't look cheap!!)
Jeanette @ Country Design Style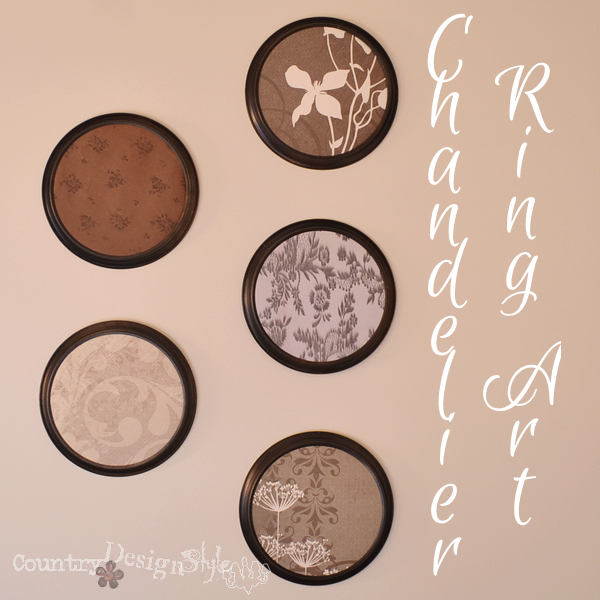 One set of twin sheets….3 ways…love this!! Right up my alley here.
Meegan @ What Meegan Makes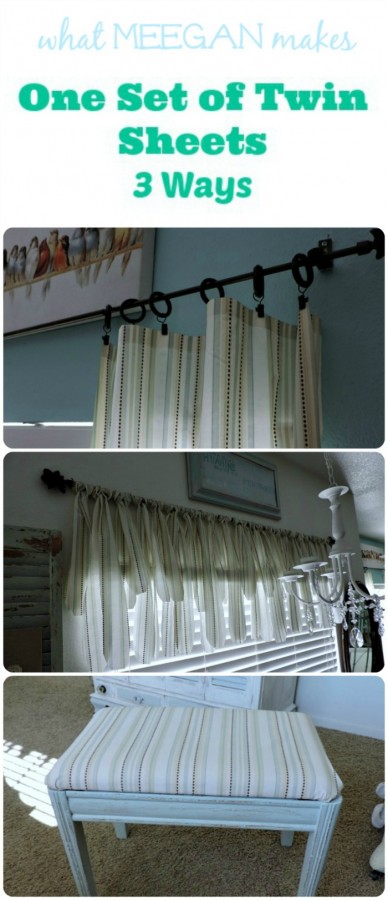 Napkin Ring Holders ….as Curtain "tie-backs"
The possibilities are endless!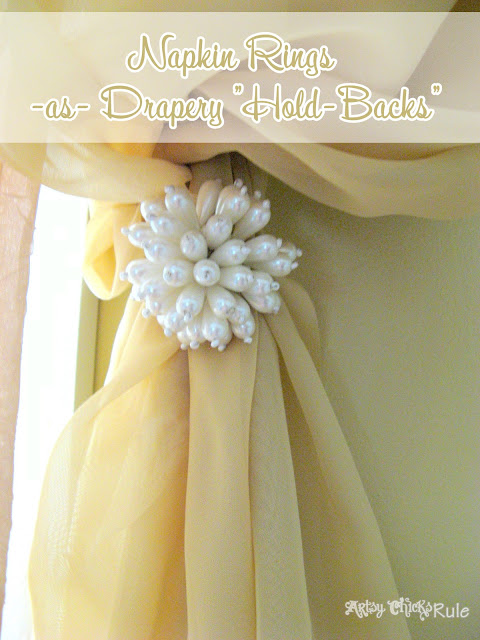 Old fence pickets to pretty tray … Perfect coastal decor..on a budget!
Christy @ Confessions of a Serial Do It Yourselfer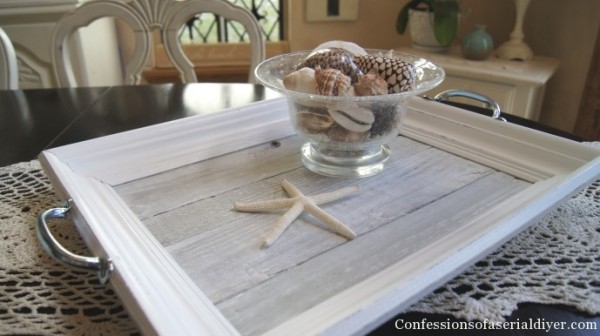 Old crate to farmhouse chic table…So creative…farmhouse chic is the perfect way to describe this.
Jen @ Girl in the Garage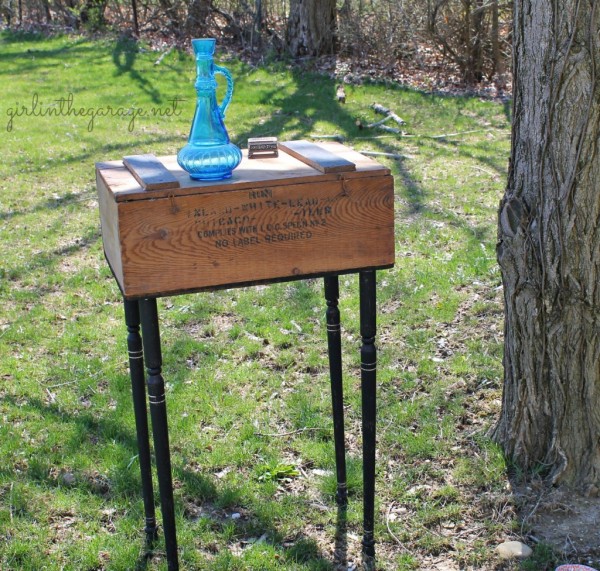 Cabinet door to organizer… Another fabulous repurpose!!
Christy @ Confessions of a Serial Do-It-Yourselfer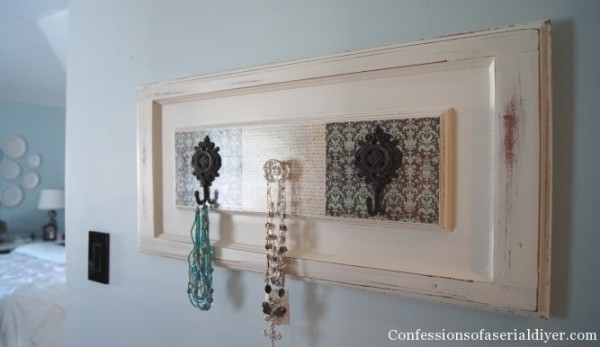 Old tool box …repurposed …So many uses!
Christy @ Our Southern Home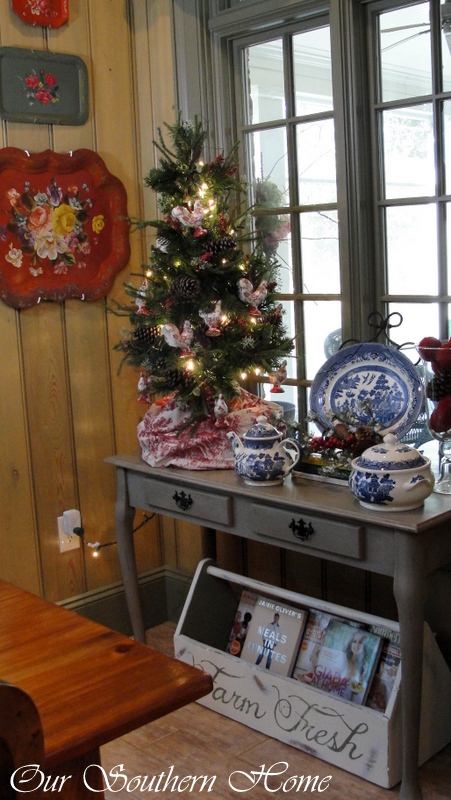 …………………………………………………………………………………………………………………………………………………….
I hope you enjoyed these awesome repurposed makeovers. Aren't they so creative?
Be sure to visit my friends and see the full details on each of them.
I hope you all have a great weekend!!
I'll be back next week with a new sign…and a new thrifty makeover—> my "Frenchy little cabinet".
I can't wait to share it with you!
If you follow me on Instagram, you've seen a bit of it already. ;)
See you next week!
xo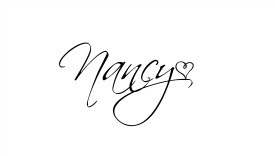 Be sure to follow me on Instagram and Facebook if you don't already!
I always post projects and things I'm working on
long before it hits the blog…..
….plus lots of fun random daily things too. :)