This post may contain affiliate links. Please see disclosures here.
This simple DIY patina method will have you transforming all of your old and new thrifty finds!
Hello friends!
I bet you see these old silver trays at the thrift store a lot. I sure do. You may even have a few (I do too).
I actually found this one at the thrift store years ago and used it in my decor "as-is" for a while.
You can actually see it here in this old post…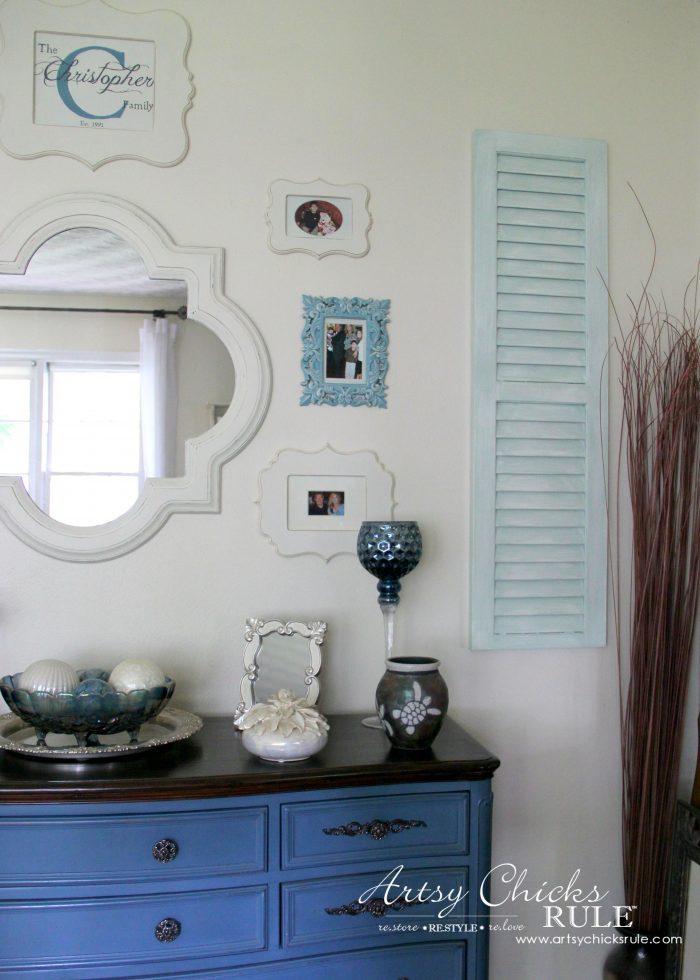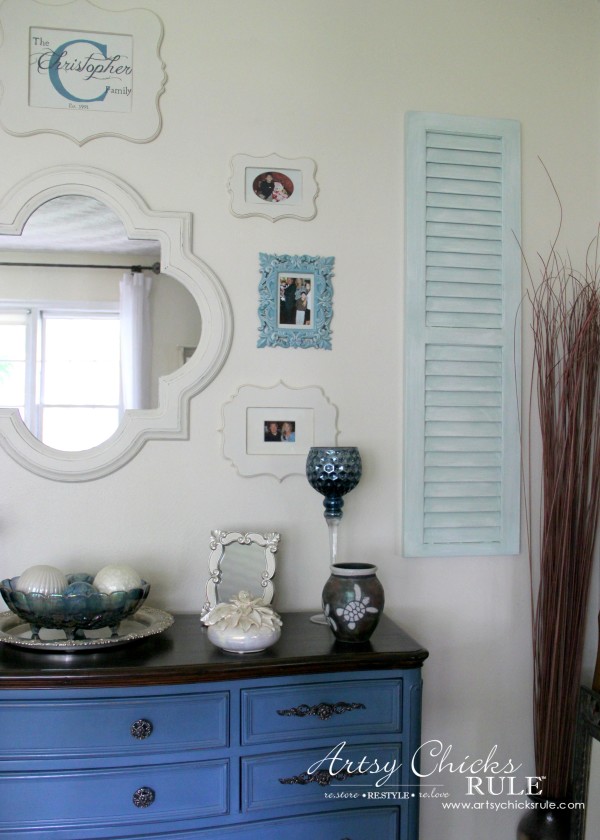 It's been packed away in my stash for a few years so thought I'd pull it out and give it a new look.
Simple DIY Patina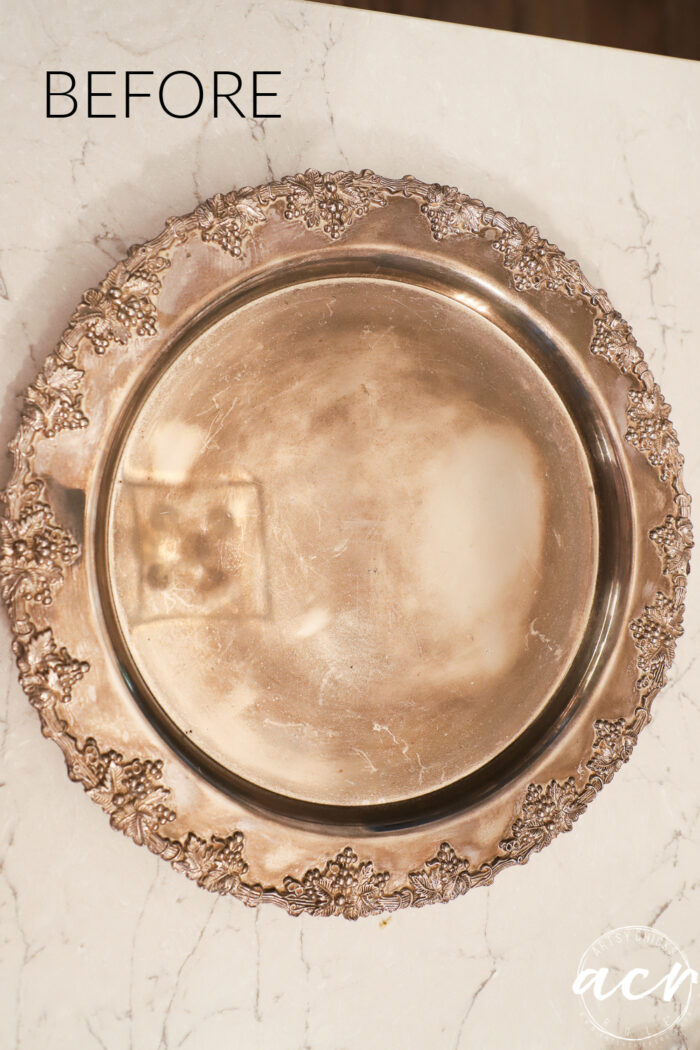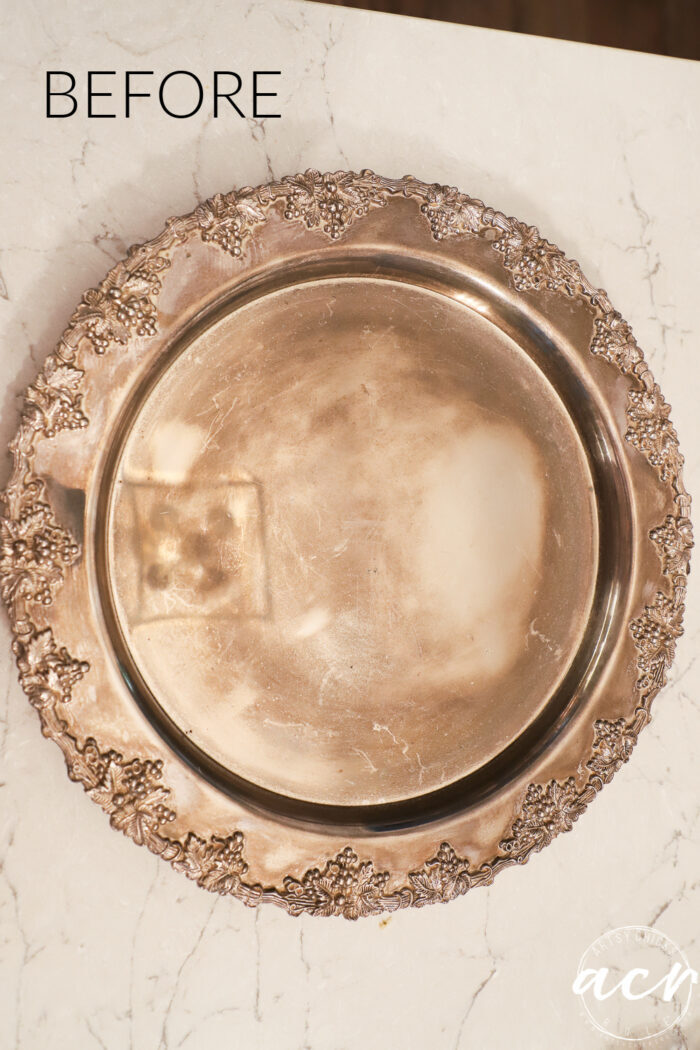 It had gotten a little tarnished but I didn't bother with trying to clean it because I had planned to spray paint it gold.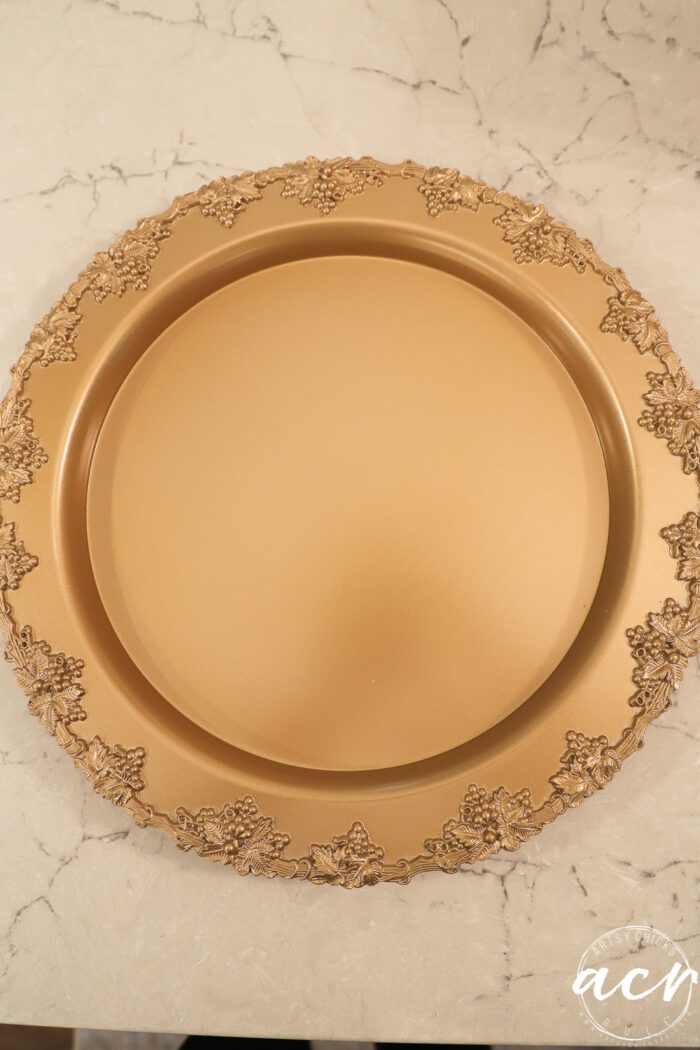 Once that was dry, I used this to add the simple DIY patina look to the gold tray.
You can find the Gilder's Paste Wax in Patina (and other colors) in my shop, here.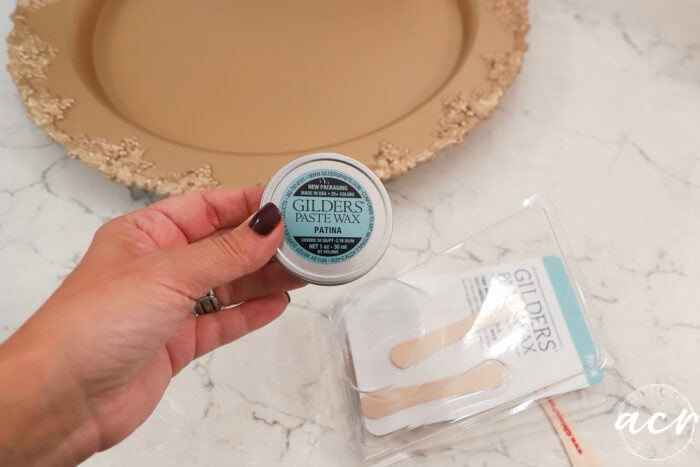 It's the same stuff I used on my light fixtures. Do you remember that?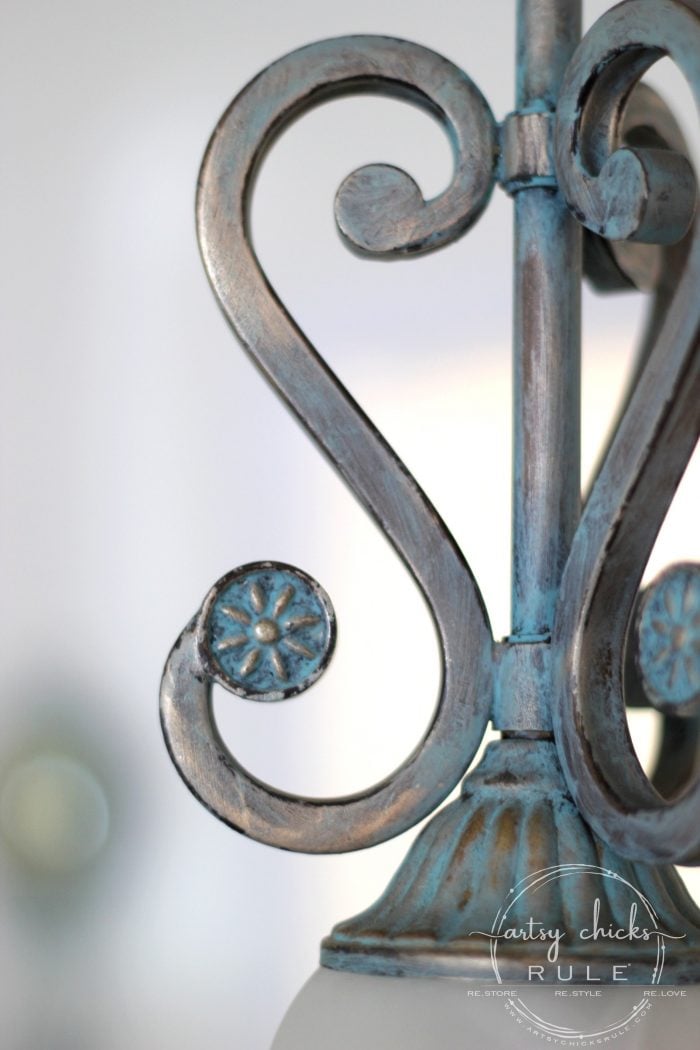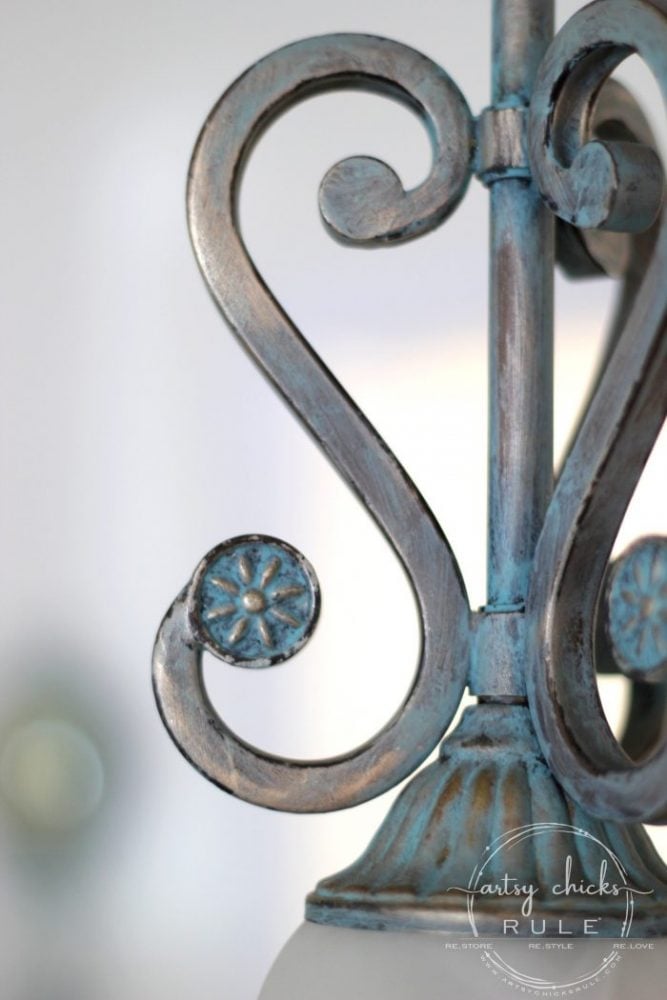 I did two different light fixtures…while they were hanging up on the ceiling!
You can read all about that right here >>> How To Paint Light Fixtures
Love this stuff!
I simply rubbed it on with my finger…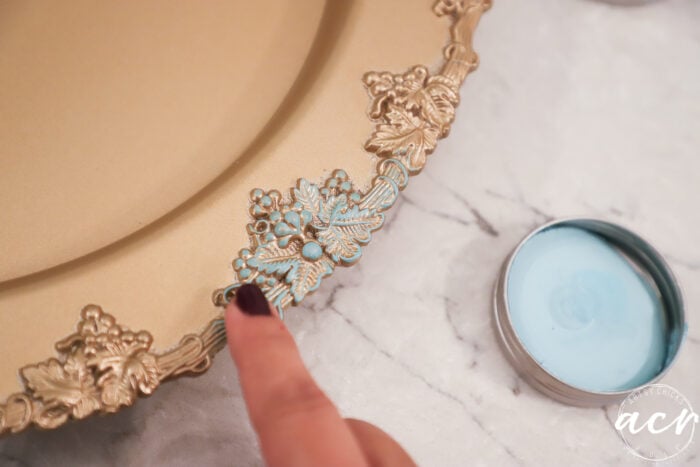 Isn't that cool? I love the look it gives it.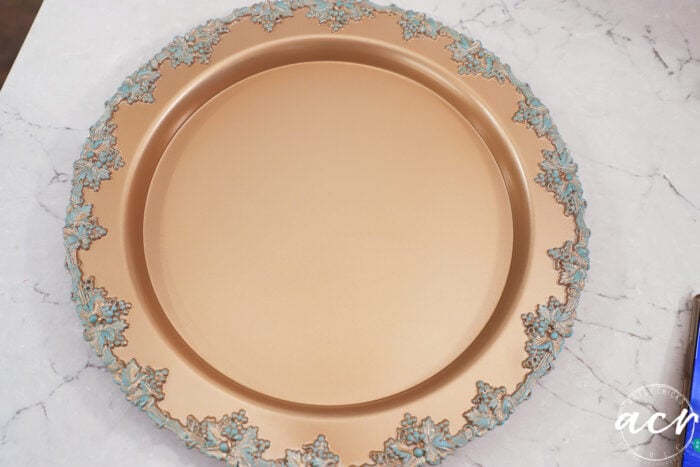 And I love how it brings out those grapes and grape leaves so much better.
After that I let it sit overnight and then used a soft cloth to buff it.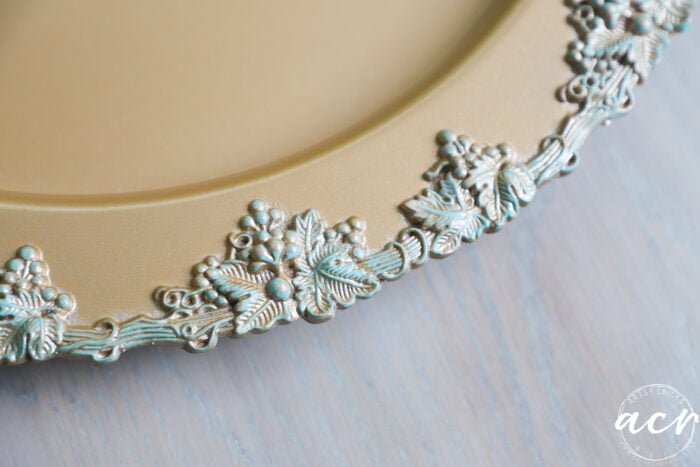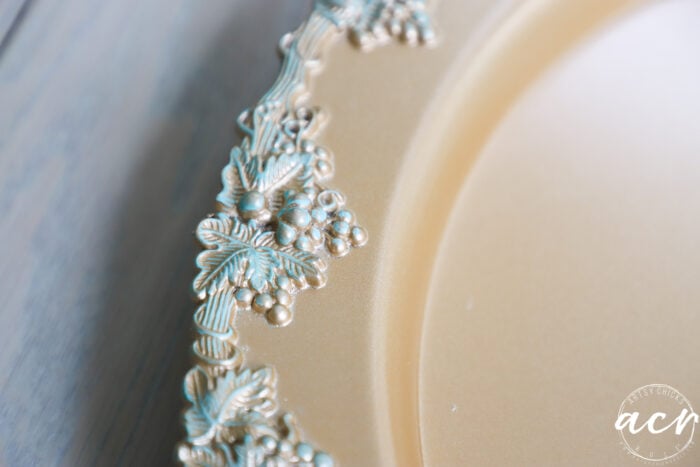 Lots of ways you can use a tray like this.
As a centerpiece on a dining room table…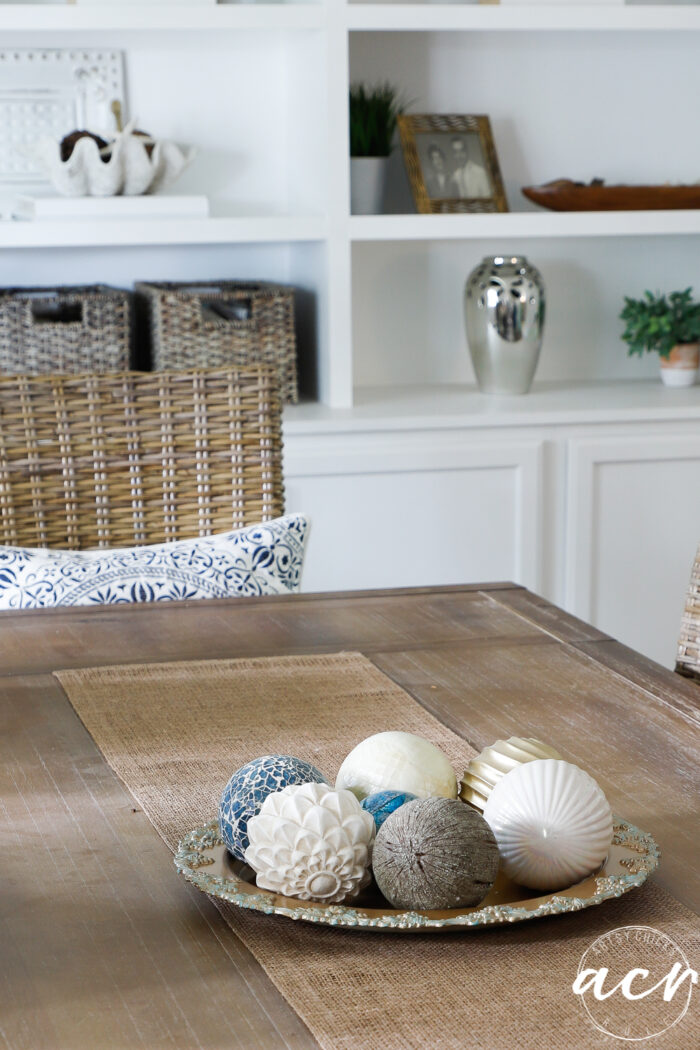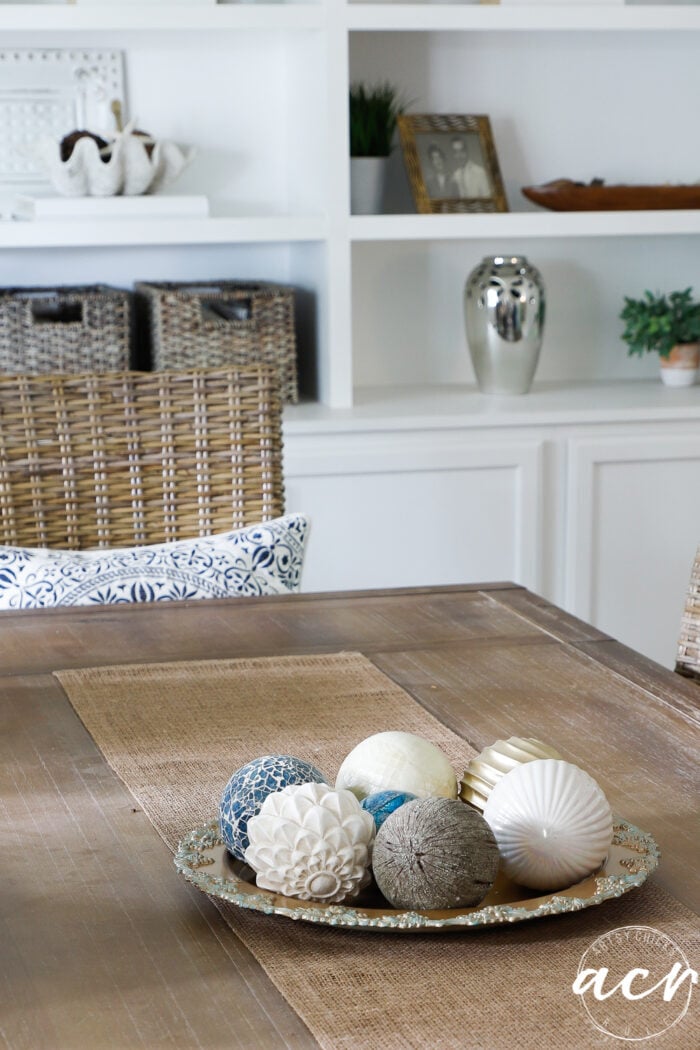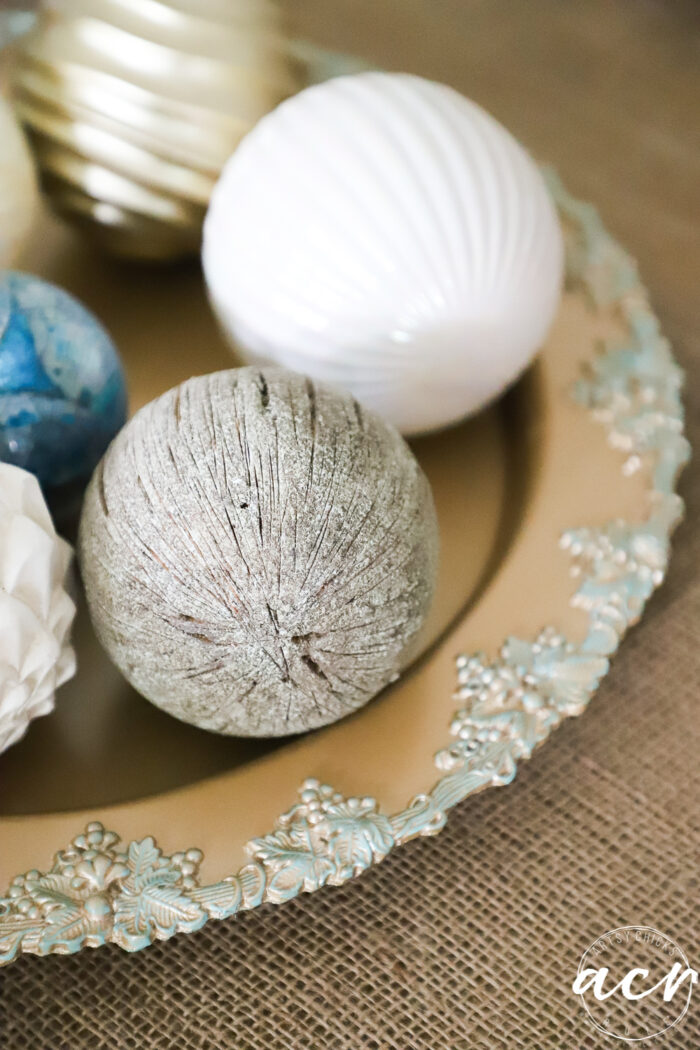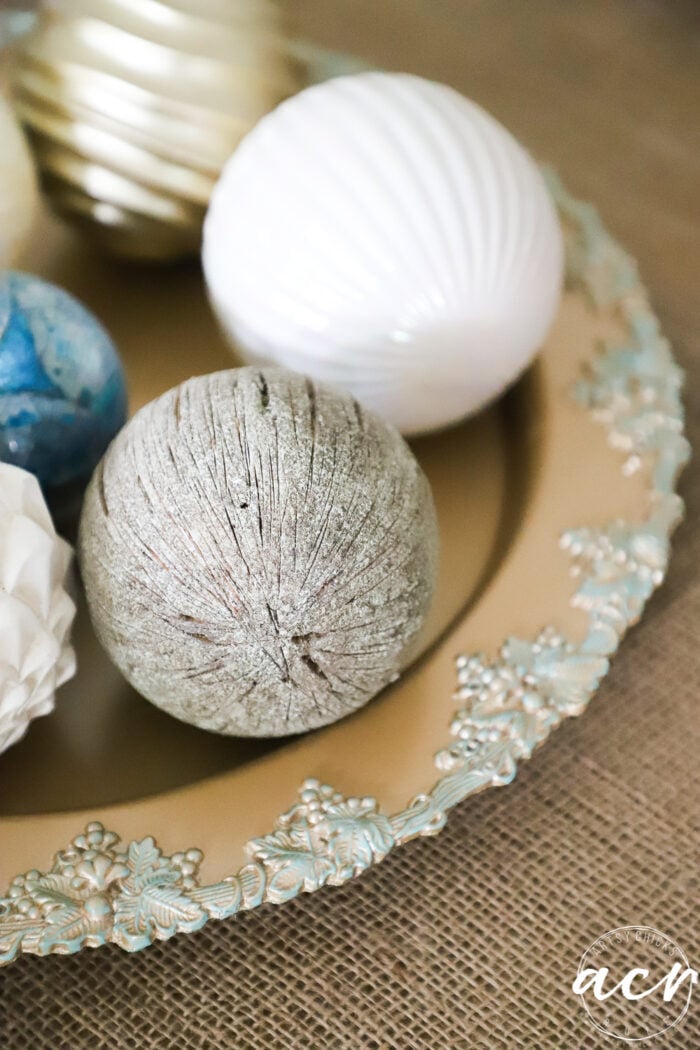 I still adore this old dresser I made over (twice!) so much. It is still probably my favorite piece.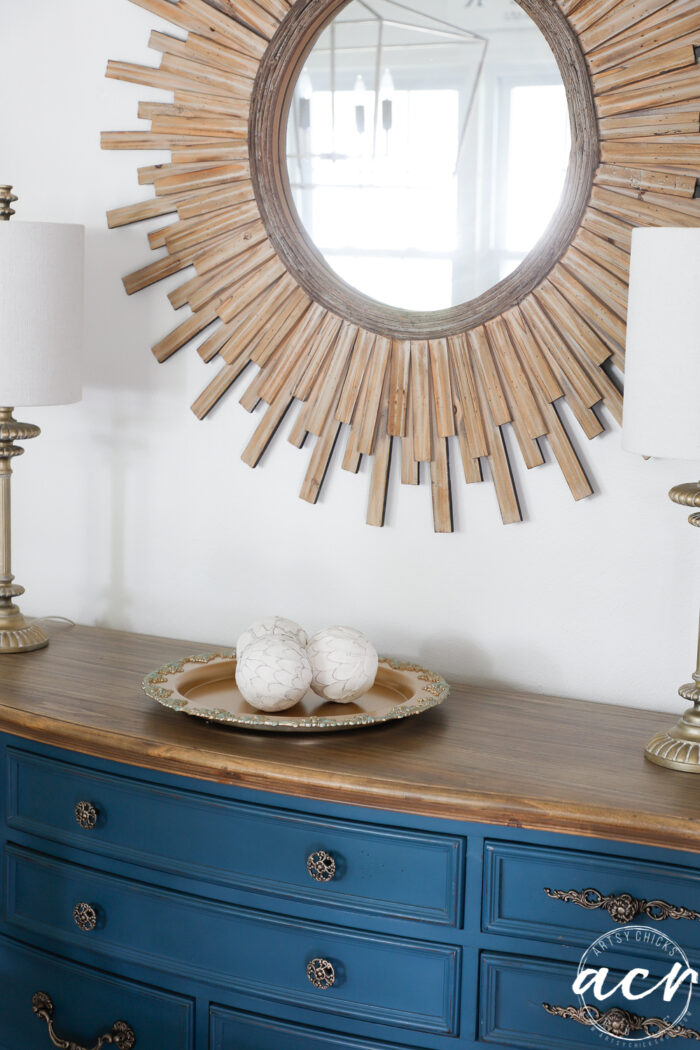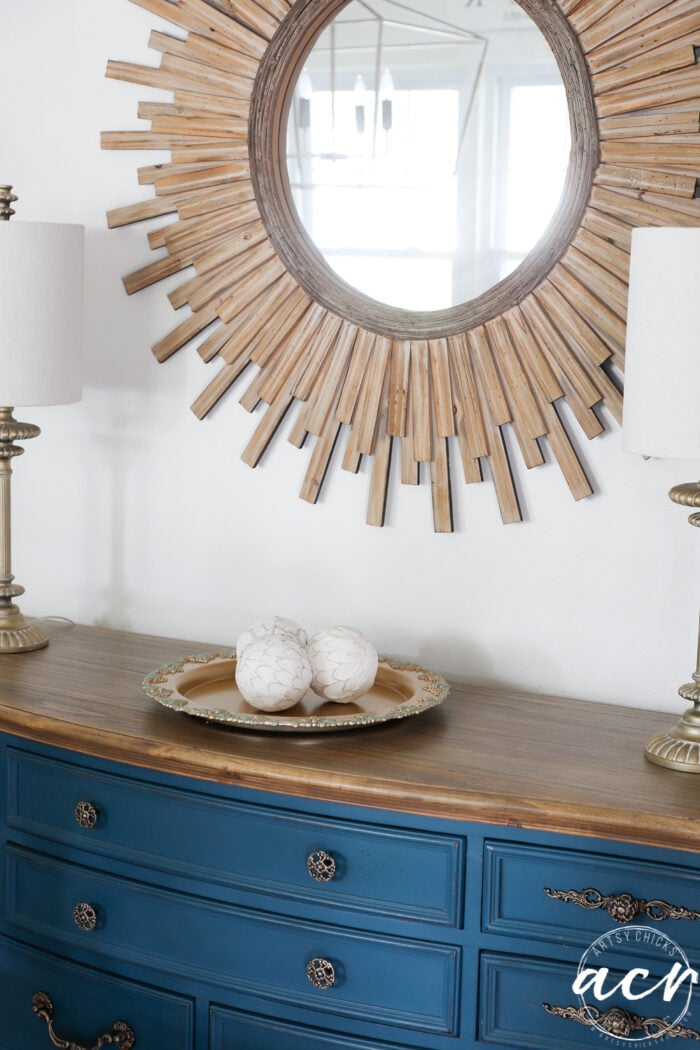 You can read all about its latest makeover here >>> Aubusson Blue Chalk Paint Makeover (again!)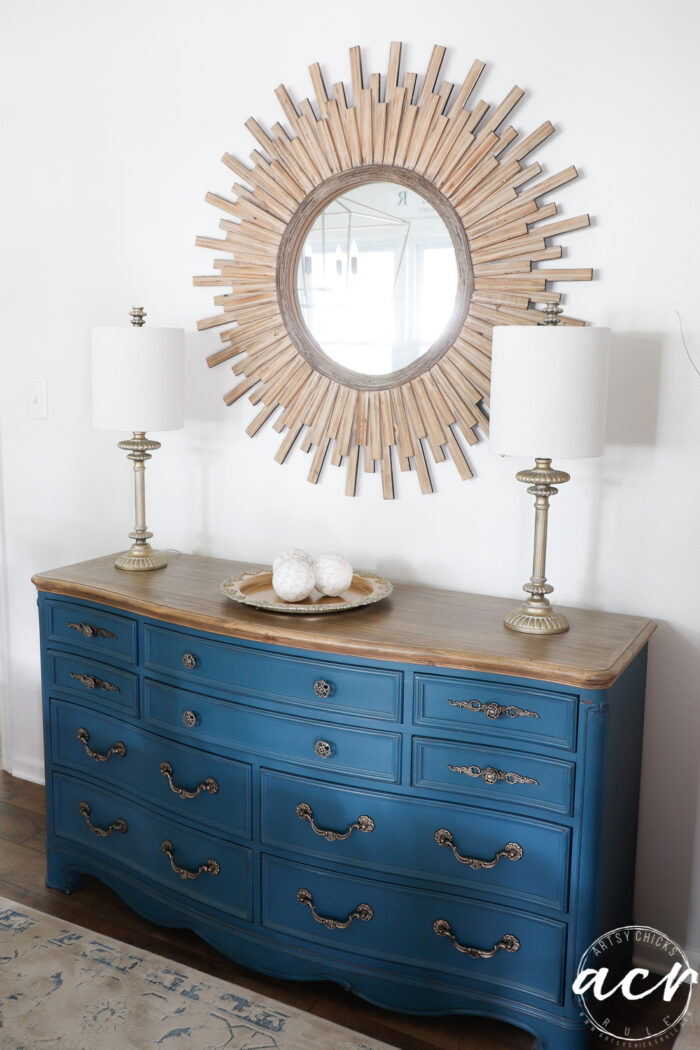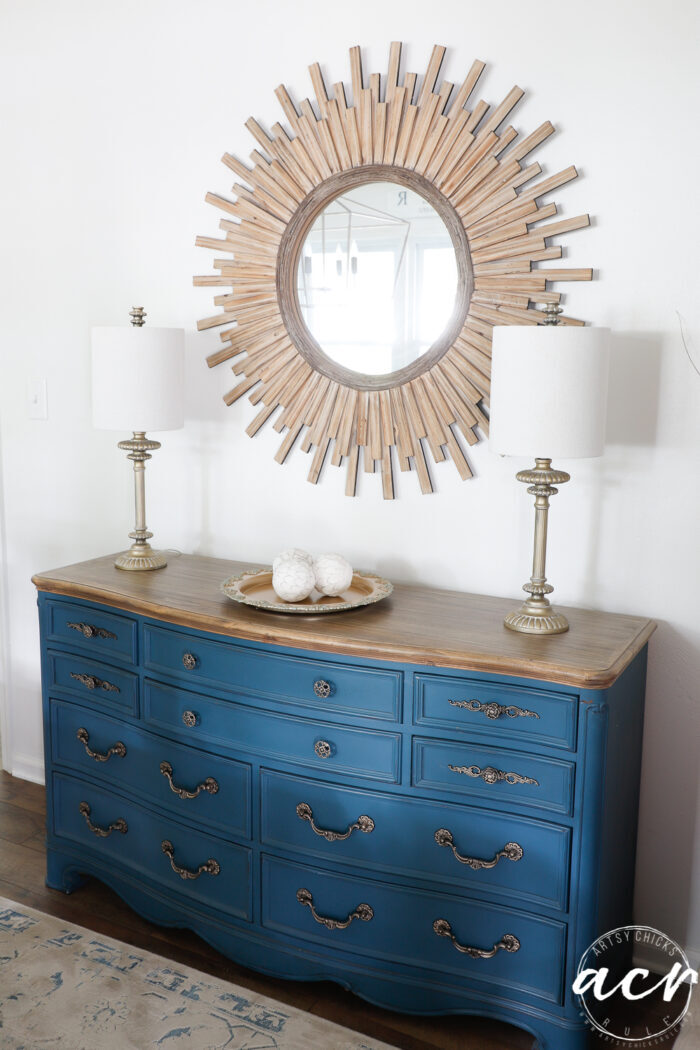 You can see in the picture at the top of this post how the original makeover looked (dark top and dark hardware).
I loved the first makeover I gave it but I LOVE the new lighter top (and gold-touched hardware).
Anyway, back to the gold and DIY patina tray.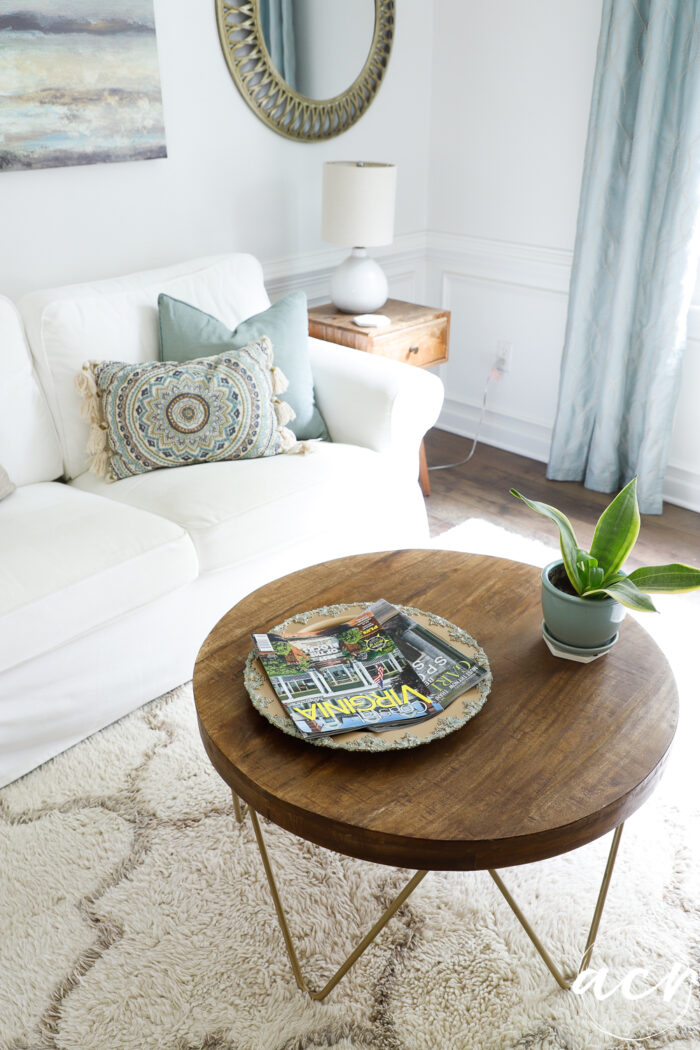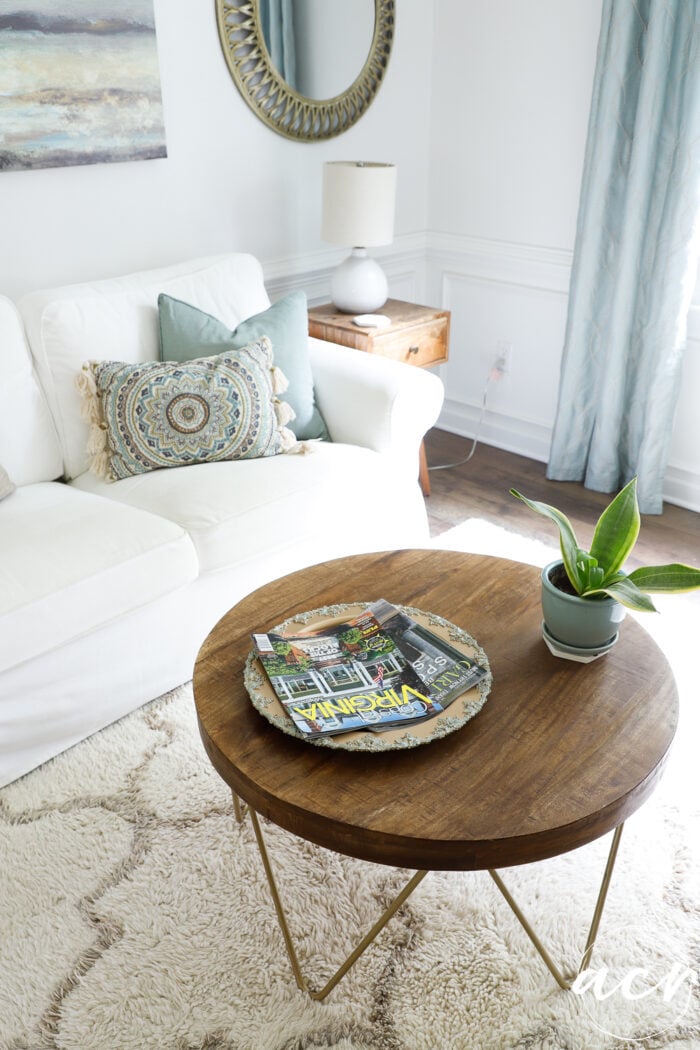 You could use it on a small coffee table to hold magazines too.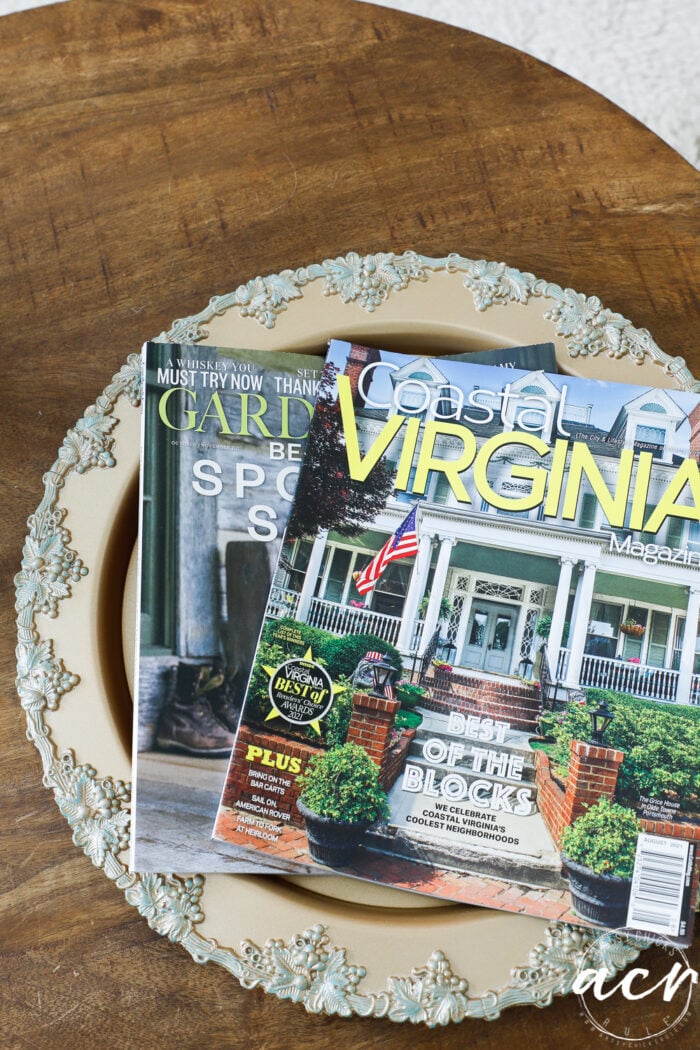 Do you have something old laying around that needs a new look??
Paint it! I just love how paint can transform.
And hey, let me give you another idea. How about you paint this tray with COPPER spray paint instead of gold.
Then add the patina to that.
Gorgeous! And would be perfect for your fall decor.
PIN it to save it!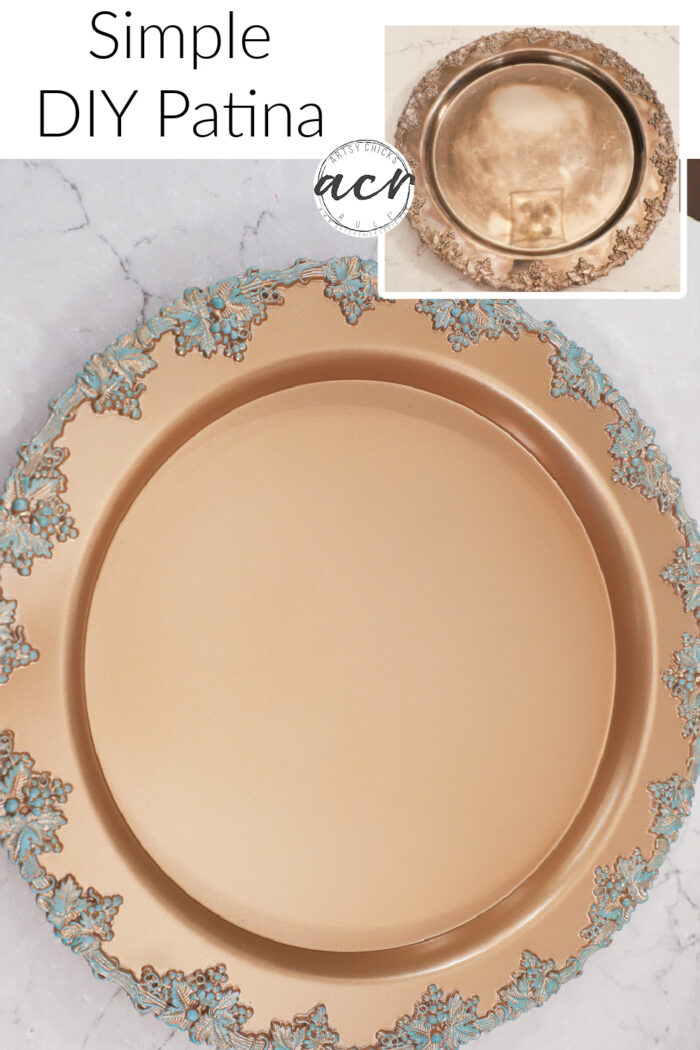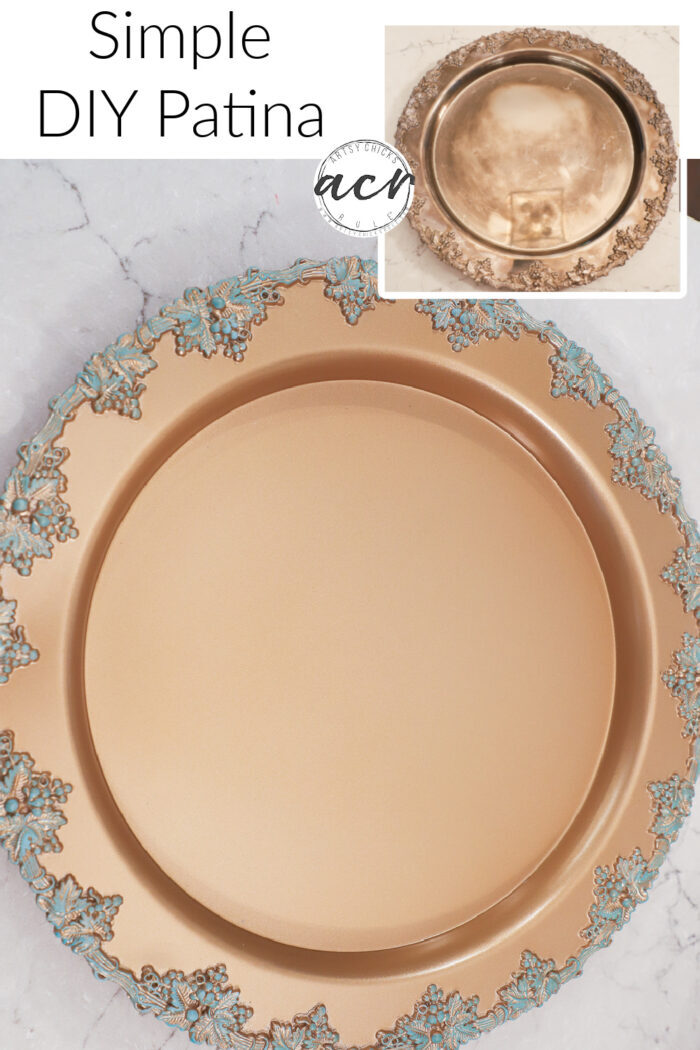 Have an amazing weekend!!
OH!! Don't forget to keep an eye on your email inbox on Sunday!
I can't wait to finally share with y'all what I have been working on! ;)
xoxo