Big Announcement – Artsy Chicks Rule Shop!
This post may contain affiliate links. Please see disclosures here.
Hello, my wonderful friends!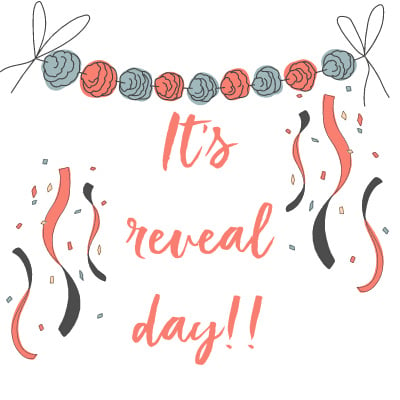 I am SO excited to finally be able to tell you what I've been working on all these months!
A shop! An online shop to be exact.
Whew… that was way more work than I had imagined (and I even hired a little help too!). But so worth it.
I have been wanting to have "my own little shop" for so long and I can't believe I finally did it.
I want to give you all a place to find all the things (or a lot of them) I use and talk about because I know they are sometimes hard to find.
I also want to share other things I have found, love, or designed for you too.
So an online shop was the perfect answer to all of that.
Want a peek at my shiny new store?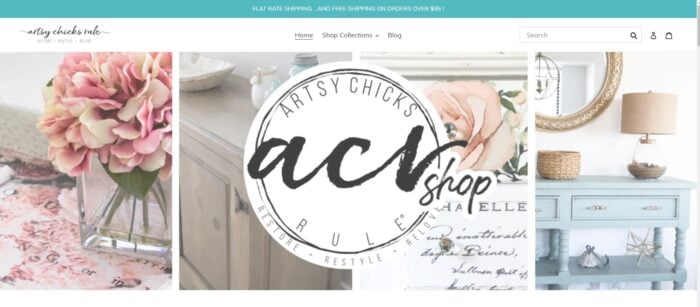 That's the header and the first thing you'll see when you visit.
And here are a few of the collections that you will find there.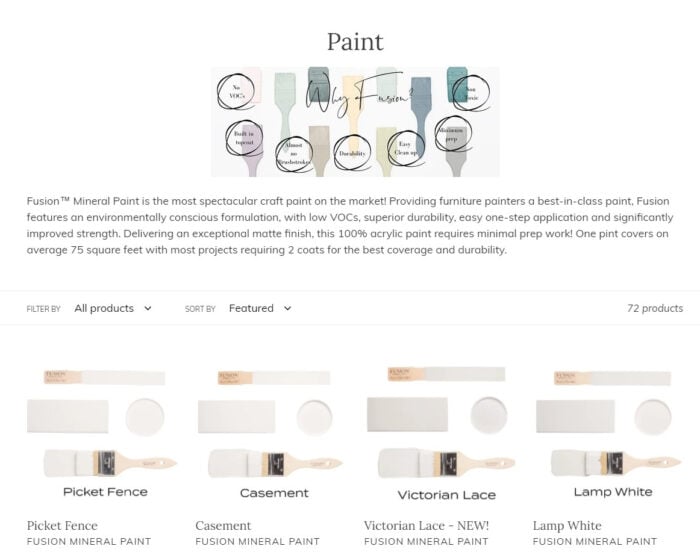 Fusion Mineral Paint, of course!
I have really enjoyed using this paint and all of their products. Many have become favorites of mine. But they can sometimes be hard to find so I thought I'd put them in my store.
Plus many of their other products that I haven't even had a chance to try out yet.
I will be doing just that though. And then sharing the new products and projects with you here.
Next up, one of my absolute favorite products…Gilder's Paste Wax.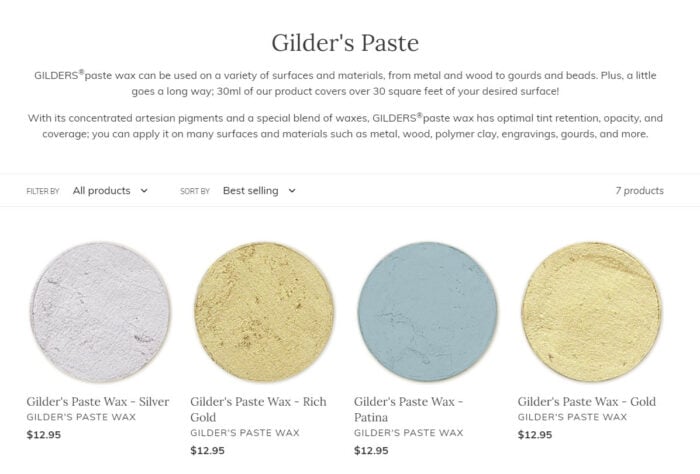 Yippee!!
I am so excited to be offering these as they can be hard to find at times.
You all know how much I use and love these.
Furniture Transfers…definitely!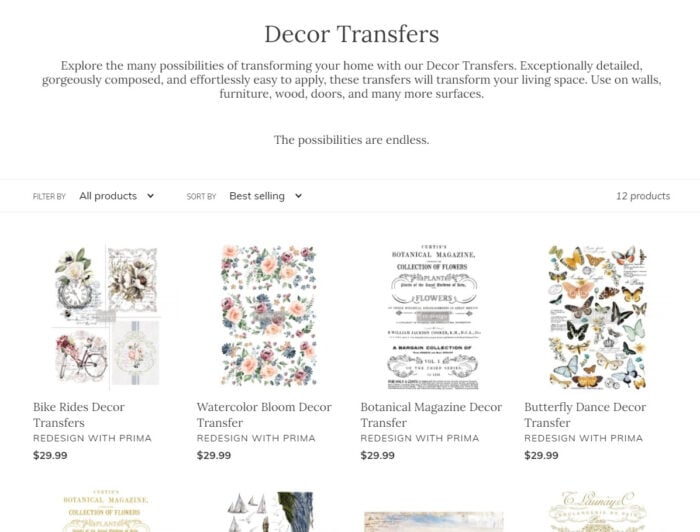 I love them and know you all do too. They add so much character and beauty to our pieces/projects.
Lots of new designs coming out regularly too.
Stencils. Who doesn't love stencils?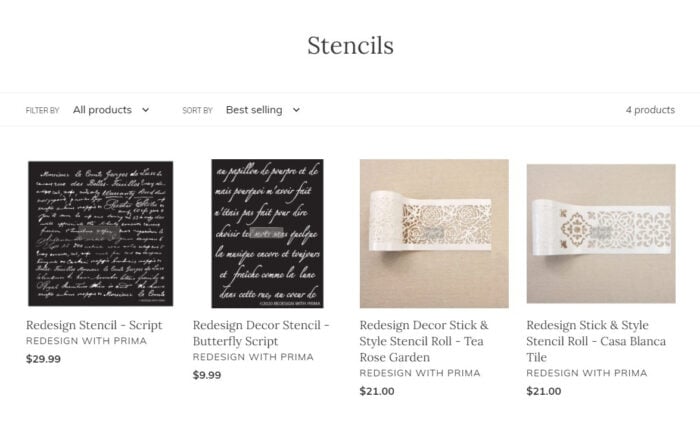 Not only am I going to be carrying some of the Redesign with Prima stencils I am also working on my very own line.
So some of your favorite printables here on the blog will become stencils along with brand new designs I create too.
I am so excited to get back to working on that so I can get them added here soon.
I designed a few t-shirts to start this collection.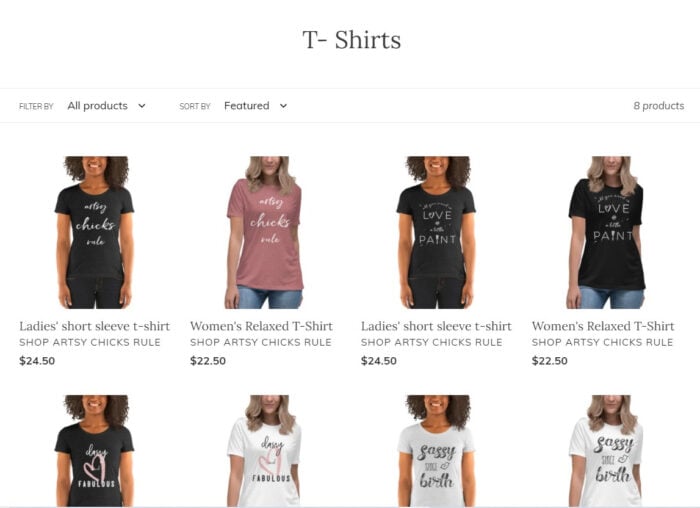 Designing t-shirts is so much fun. I started with a few fun and quirky designs.
I will be designing more and adding to these as time permits.
"Boutique" finds…jewelry and so much more.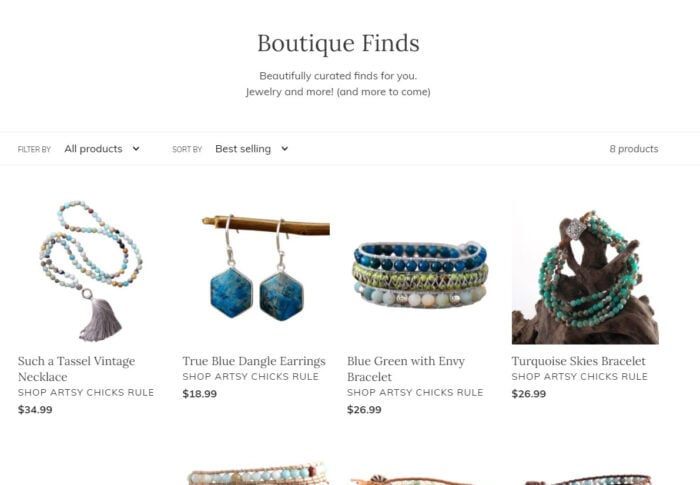 Currently, I have curated a few natural stone jewelry pieces in the "boutique finds" but plan to have other things in the "Boutique Finds" collection too.
I will also have a collection called "For The Home" coming soon which will have small home finds.
Such as old blue bottles, tea towels, seashells, small dishware, candles, etc.
Unique things I come across that I think you all might like.
And lastly, I have a collection called "Digital Downloads" which will also be coming soon. (photos, artwork, that sort of thing, etc.)
………………………………………………………………………………………………………….
I bet you might like a link so you can pop over and actually take a look at the shop and see all the goodies in there.
And you can because it's finally LIVE.
I've been anticipating this day for months! Yippee, woohoo and all that!
Here is the link to my store. (which you will soon also find in my menu above and on the sidebar)
And so, since it's my "grand opening" today, I thought I would offer everyone FREE shipping for all orders over $39 until midnight, Friday the 15th!
I will regularly have flat rate shipping with free shipping on orders over $95.
But…that's not all!
Well, it is for now. I have more planned than this … but I can't tell you about it just yet. Soon soon!
I know, more tease, I'm sorry! I am very excited about what comes next though. I think you will be too.
Before you head over there…let me just say, bear with me. Just in case something goes awry.
I have had several glitches…that needed fixing already. Haha (and no I'm not as techy as I would like to be so not much fun to figure out)
I might've pulled my hair out a time or two trying to set this all up. haha
I did "test" and also did test runs on orders, etc., and everything seems to be working right but the real test will be when the store goes live and the real orders come in.
Sooo, let's just cross our fingers (and toes) that all goes smoothly, right?!
I hope you are as excited as I am.
I can't wait to share the next thing I have planned. But in the meantime, I have a bunch of fun new products to get busy playing with! (and sharing with you all here)
So hop on over and take a look around! Then come back over and tell me what you liked the most! :)
(and tell me also, did you guess it was a store?)
Have a wonderful Sunday evening.
I will see you right back here on Tuesday morning with my friends and our Trash To Treasures.
xoxo