"Fallish" Lettered Mini Pumpkins
This post may contain affiliate links. Please see disclosures here.
"Fallish" Lettered Mini Pumpkins are the cutest addition to any fall decor. Simple to make, fun to display!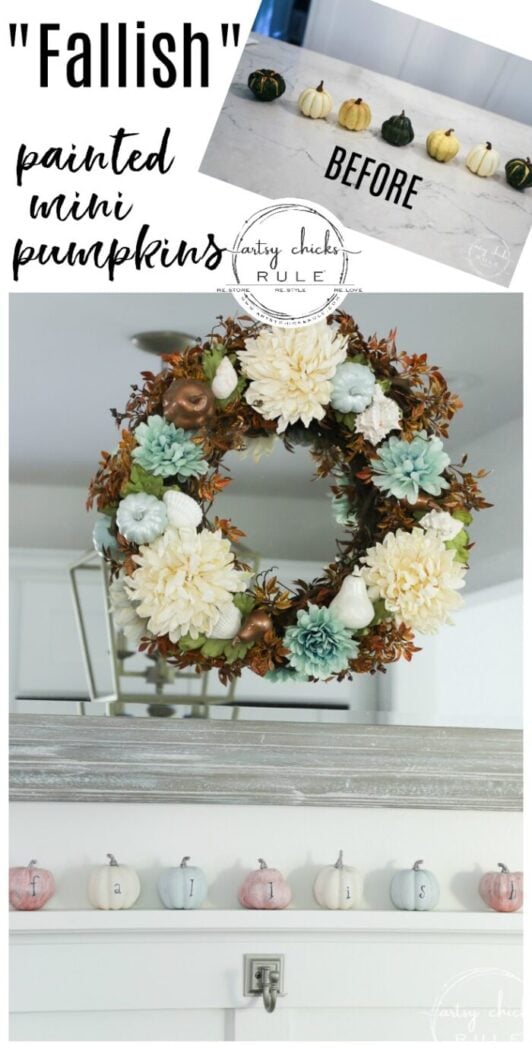 Hey friends!
Since we are officially into fall now, I thought I'd share these little cuties I made last week.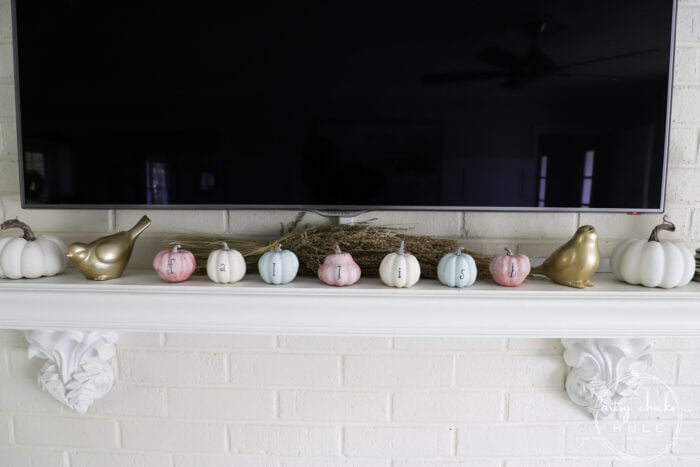 Mini pumpkins that I painted and put lettering on.
I put the word "fallish" on mine but you could put anything you like, such as "thankful", "hello fall", "grateful", etc.
"Fallish" Lettered Mini Pumpkins
I found these at Michael's…
But of course I didn't want them those colors.
So I painted them these colors…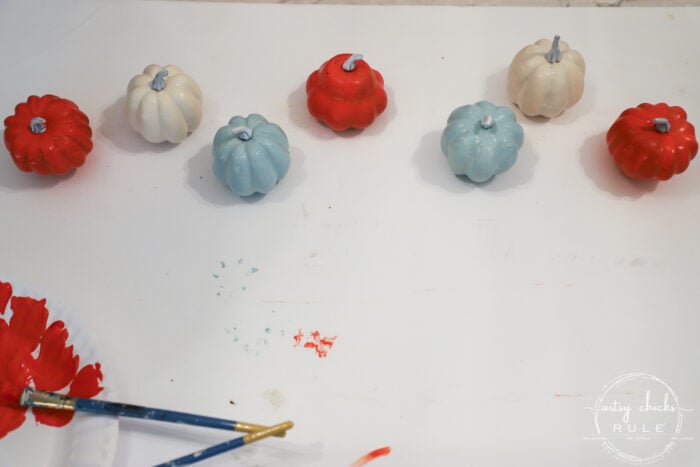 Orange, aqua and ivory/cream-colored.
They were a little too bright for my liking so I went over them with some white glaze.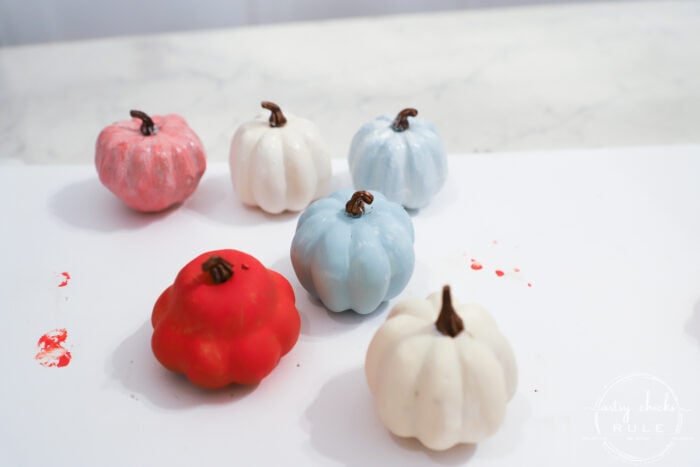 You can see the 3 in the back that I've added glaze to. They are a little more "muted" looking.
Much better!
Then I created this lettering and printed it out to go by.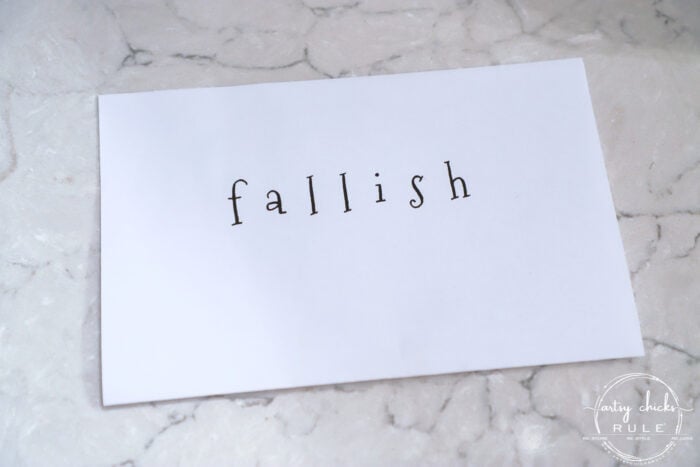 I simply used a pencil and hand drew the lettering on each using the printout as a guide.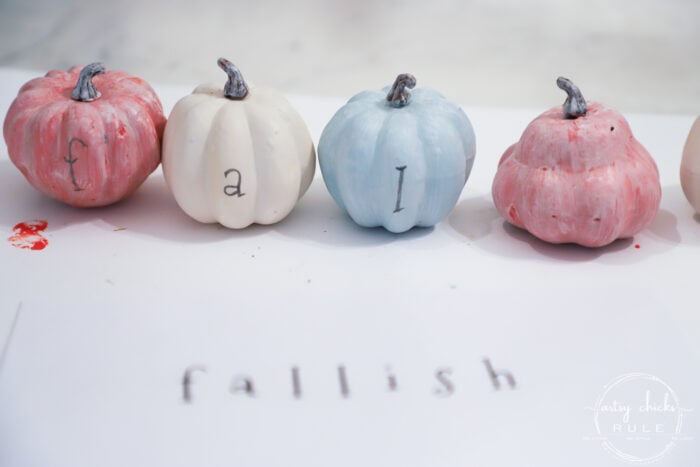 Then I went over the pencil with a permanent marker.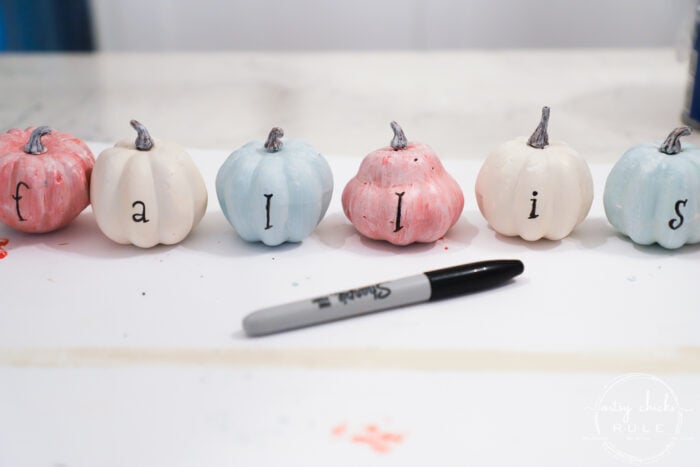 I didn't like how black that was either! So I lightly went over the black lettering with the white glaze too.
And done!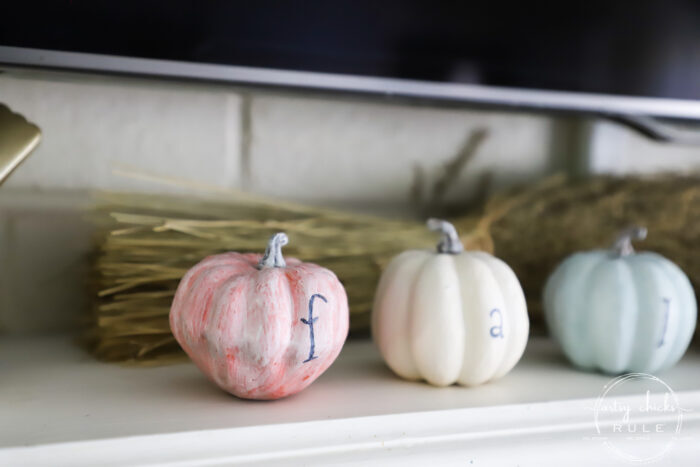 Such a simple little fall project.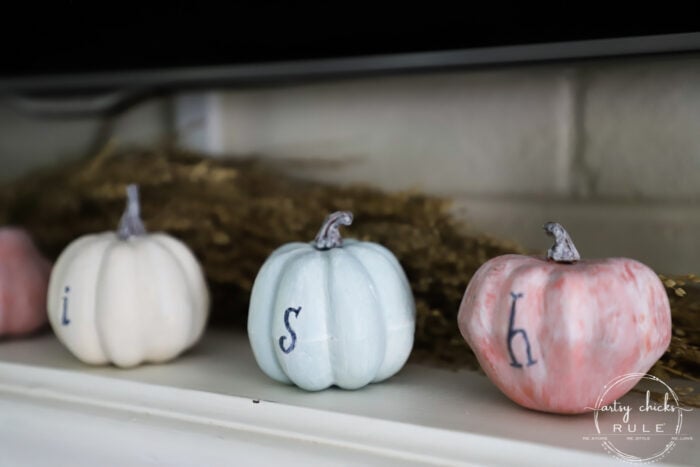 And cutie patootie mini pumpkins for fall.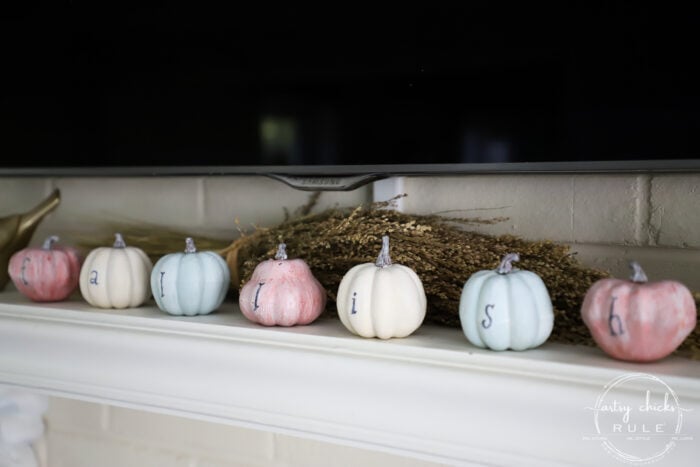 You can use them just about anywhere you want.
Like the mantel.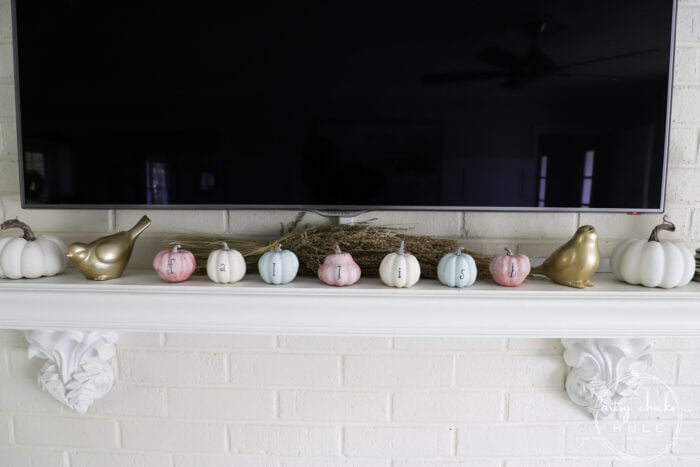 Which, by the way, our entire fireplace, mantel, etc, is getting a full makeover in the spring.
It is a long time coming and definitely needs a new, updated, fresh look.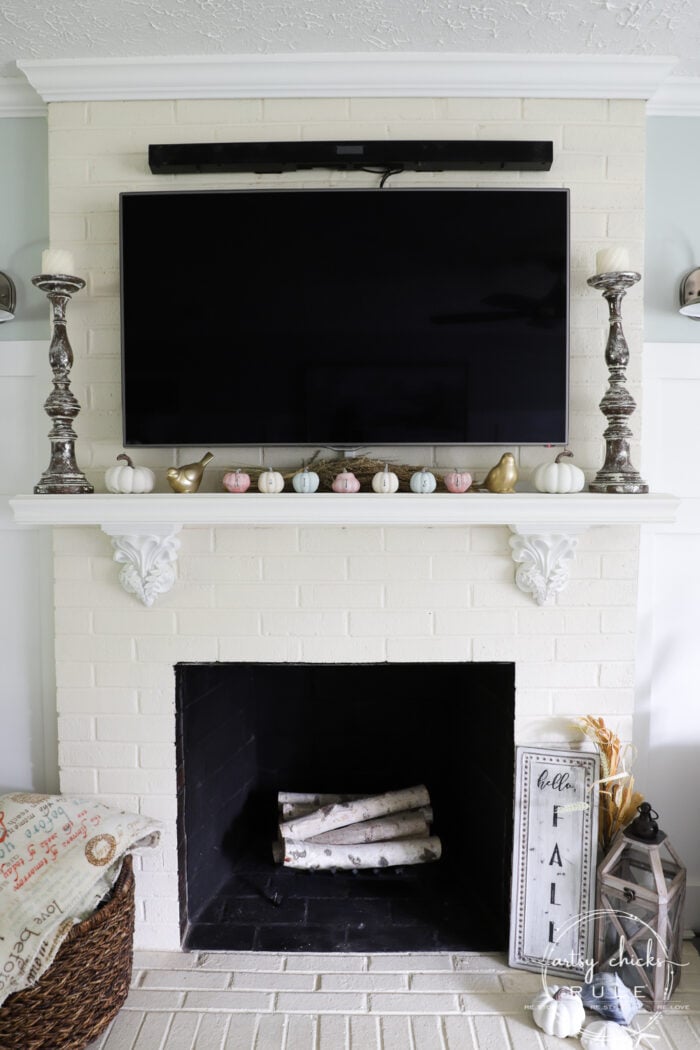 I haven't decided what exactly we will do yet. I'm thinking maybe shiplap, maybe stone, maybe some faux brick painting.
I just don't know yet.
But the mantel is going to be a basic wood stained slab without any corbels underneath….I think. lol
Anyway, a brand new look/makeover soon.
I can even use these on this little ledge in my kitchen.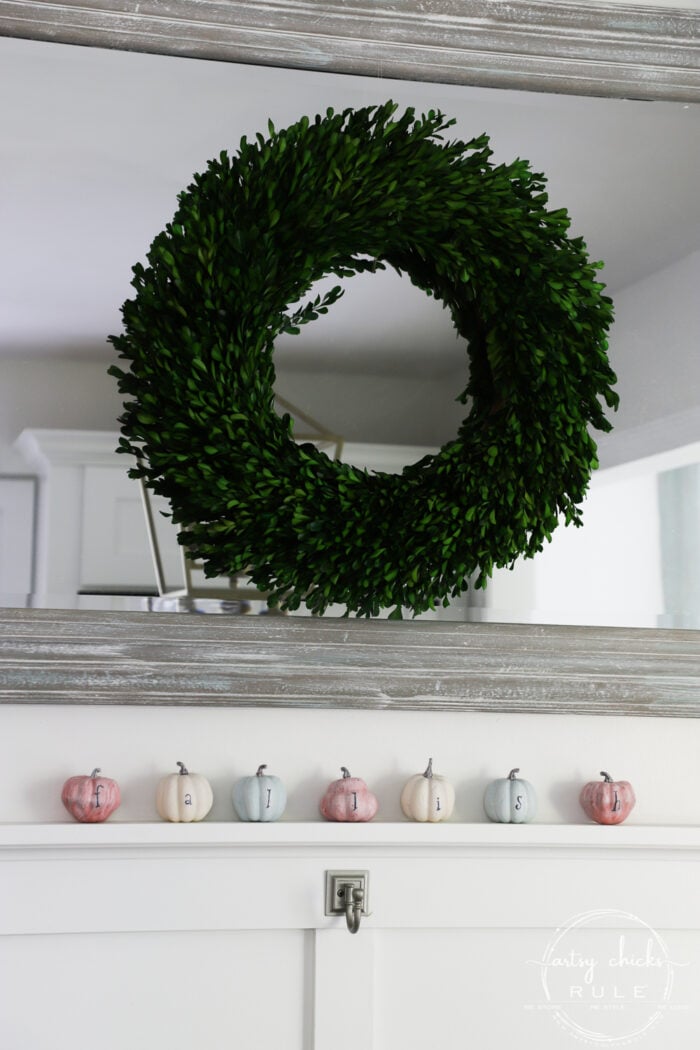 And with my coastal fall wreath instead…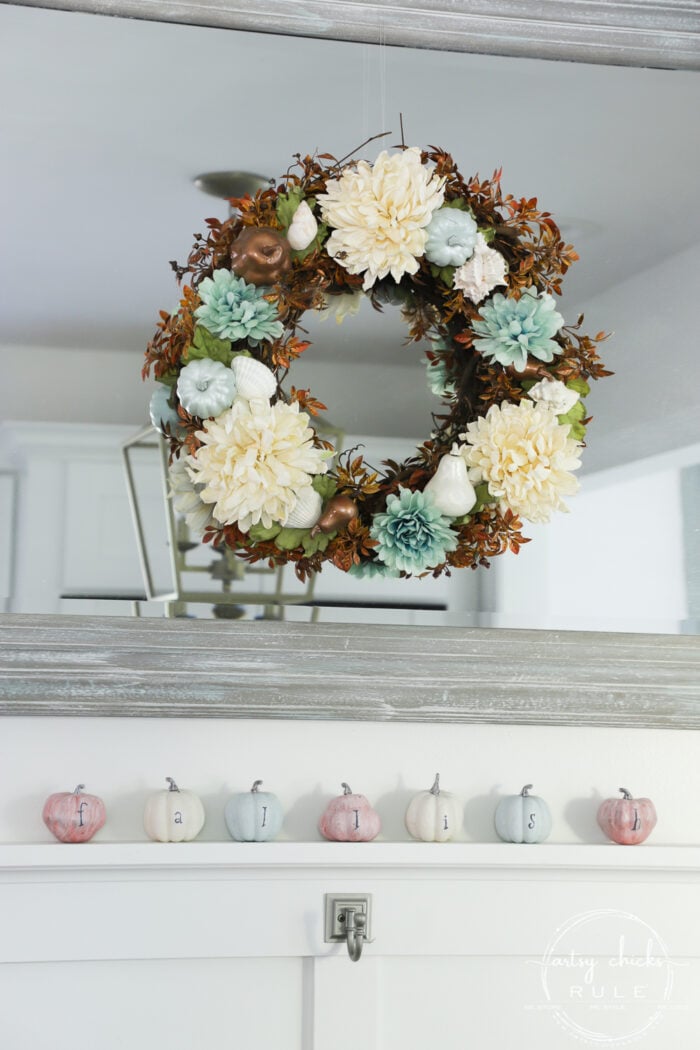 You can find out all the details on the coastal wreath here >>> Coastal Fall Wreath
These lettered mini pumpkins were a cute little addition to our fall decor.
I'm getting there! Slowly but surely. ;) How about you?
Are you all decorated for fall yet?
PIN it to save it!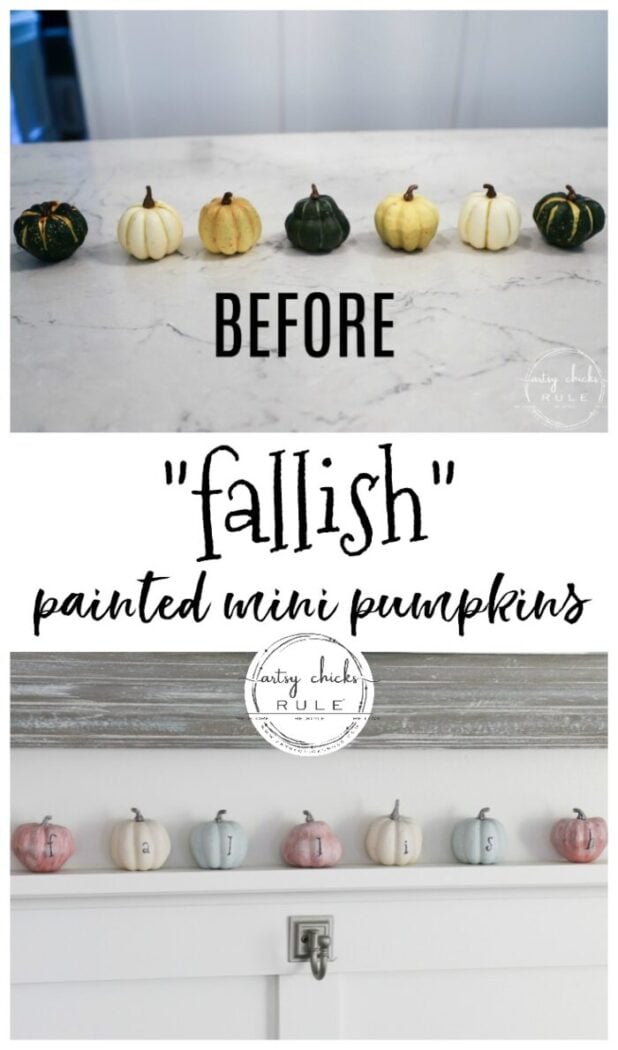 Happy fall, friends!
xoxo