This post may contain affiliate links. Please see disclosures here.
Hey Friends!
I'm a day late for our theme this month (Get Your DIY On) … DIY Chalkboards.
But better late than never, right? ;)
I'm late because I took a little spill on the back stairs. Not fun.
Well, it wasn't so little, either.
It was raining and I went to take my sweet boy Ryder out (who is probably 30 lbs already!).
Slippery wet wood stairs, slippery slick flip flops and a 3o lb puppy on a leash, not a good mix, let me tell ya! Ugh.
He ran down the 3 steps in a flash but I was still on the top step. One gentle tug on the leash was all it took and out my slippery flip flopped feet came from under me.
Up in the air my feet flew and down I came flat on my back, on the steps. Ouchie.
Worst fall I've ever had which was pretty apparent immediately.
I knew right away I needed to go to the ER and wanted my son to drive me but I couldn't stand up without sharp, shooting pain.
He called the ambulance for me. It wasn't a pretty sight. :(
Long story shorter, I hope, I had x-rays and a few other tests and no broken bones, thank goodness.
BUT I've have been basically immobile since coming home. That shooting pain is getting better but was one of the absolute worse things I've ever felt…in my life.
Which leads to little or no movement, laying down…or sleeping…because every move I make apparently uses those injured muscles.
I made the mistake of laying on the couch the first night. I wasn't able to make my way up until 7pm the following night because it was excruciatingly painful to move and use those muscles. I literally inched my way up over a few hours time until my husband could lift me.
I tried to get this post written after getting out of the couch (that tried to trap me!)… that night but Percocet and I don't mix (and it did nothing for the pain anyway).
I started to write and nausea set in. That wasn't a pretty sight of a night either. ;)
I've had a really rough week.
My takeaway, don't wear slippery flip flops when it's raining. OR don't wear them at all!
Especially with a gung ho, 30 lb puppy on the other end. ;)
Anyway, enough of that, I'm on the road to recovery and getting a few things done with my laptop.
So, DIY chalkboards….
One of my very favorite things to make. Instead of making another, I thought I'd share all the many I've done here on the blog.
(PIN this for later! :) )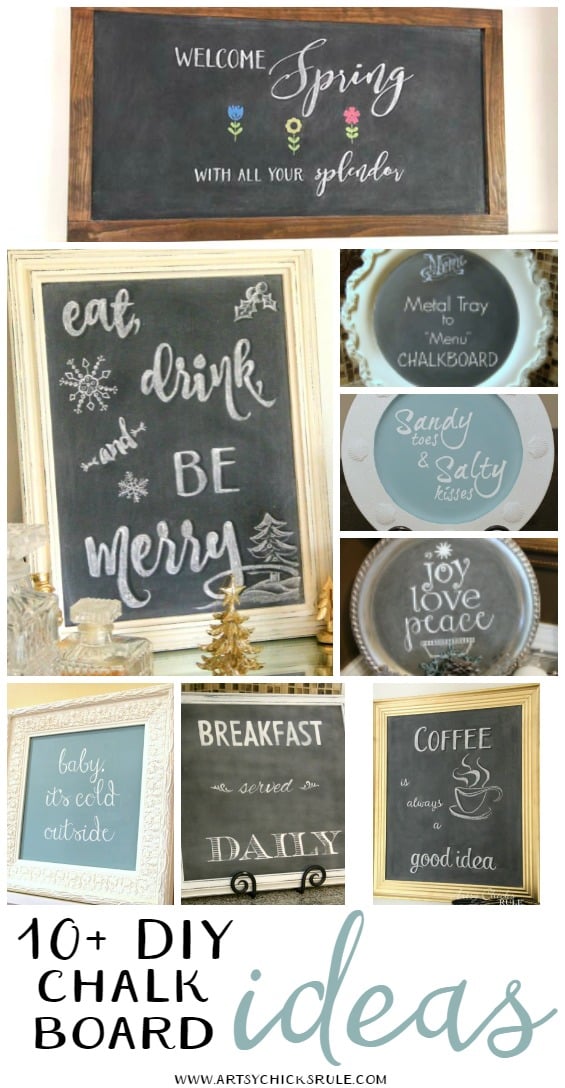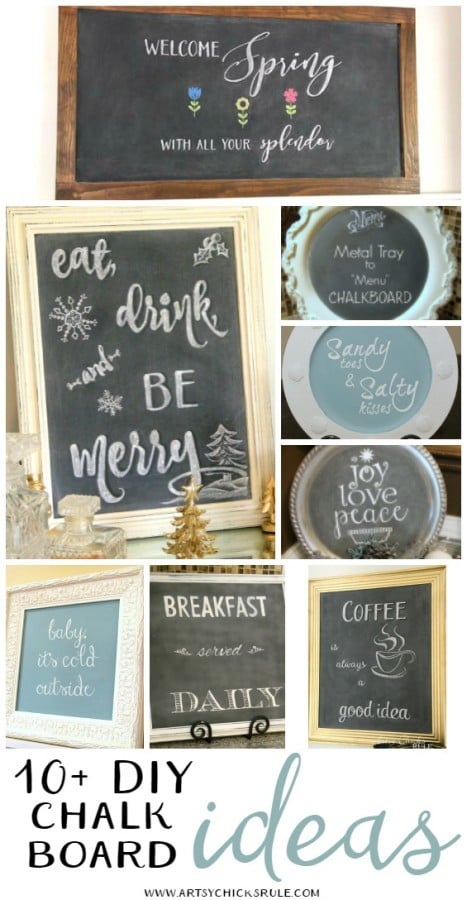 I've gathered them up all in one place for ya!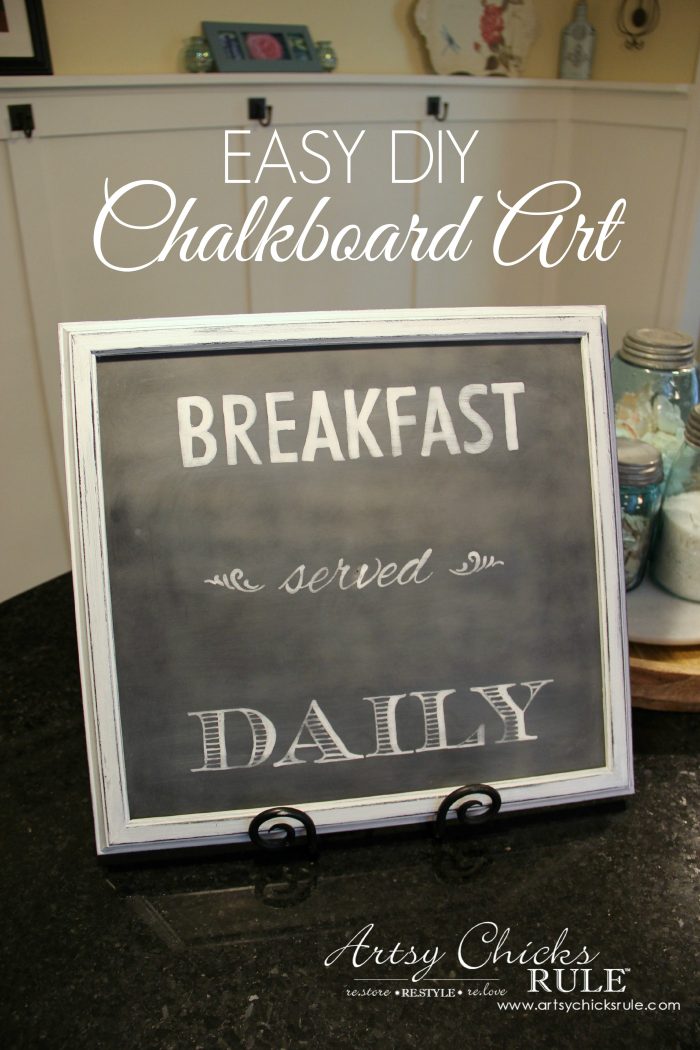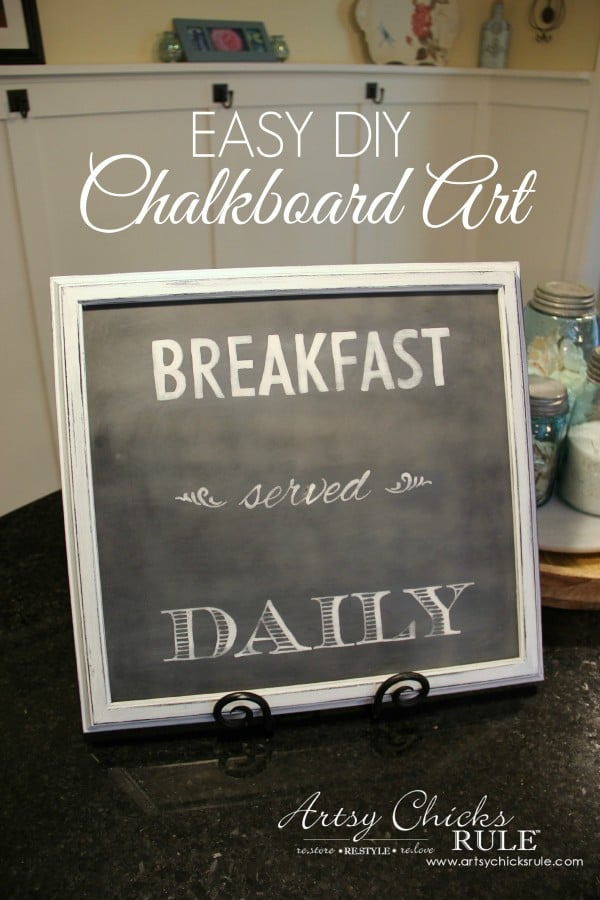 Breakfast Served Daily Chalkboard Sign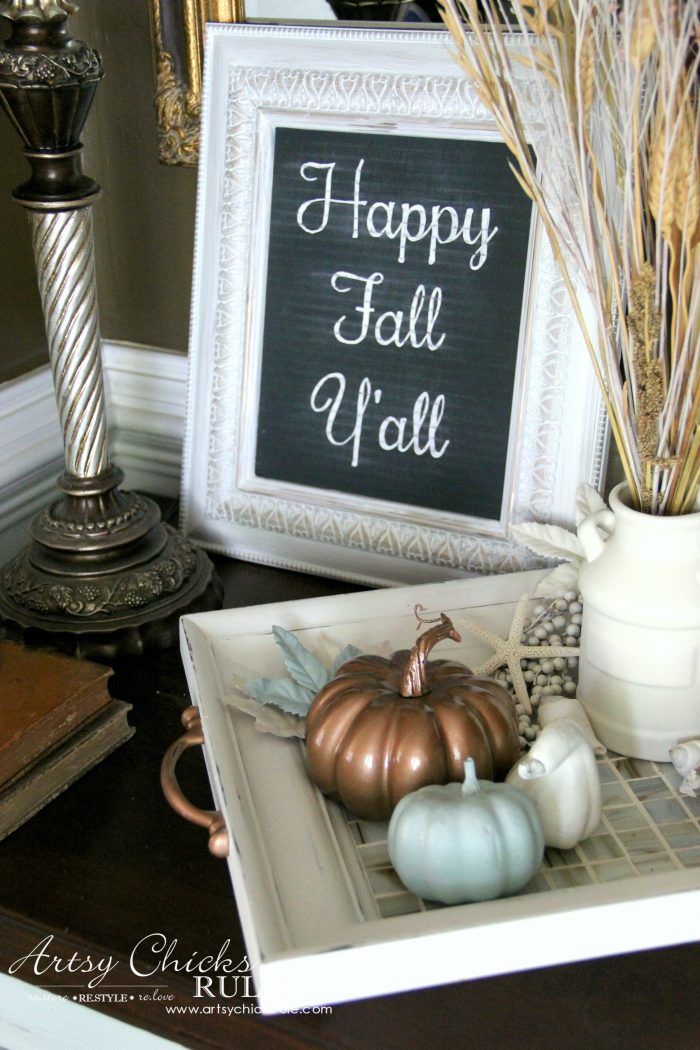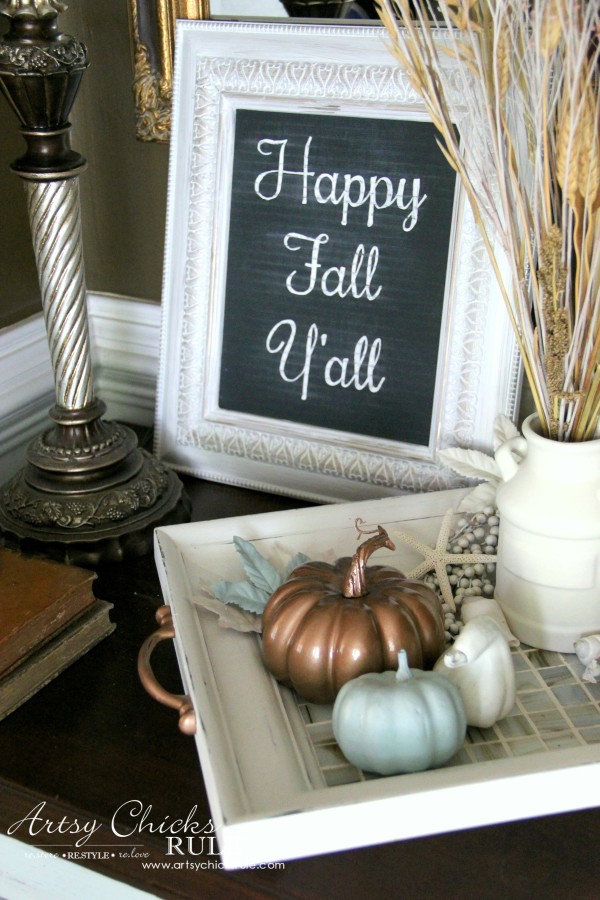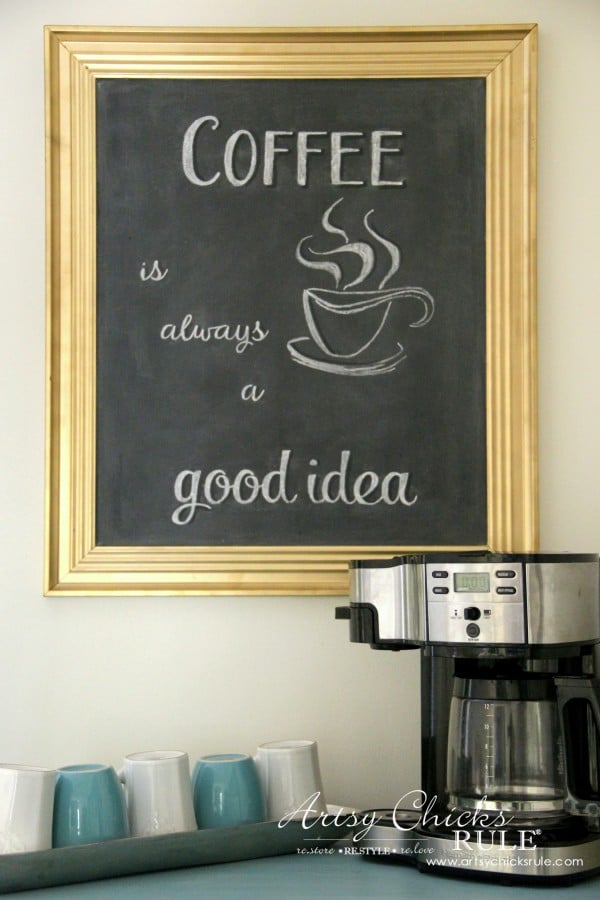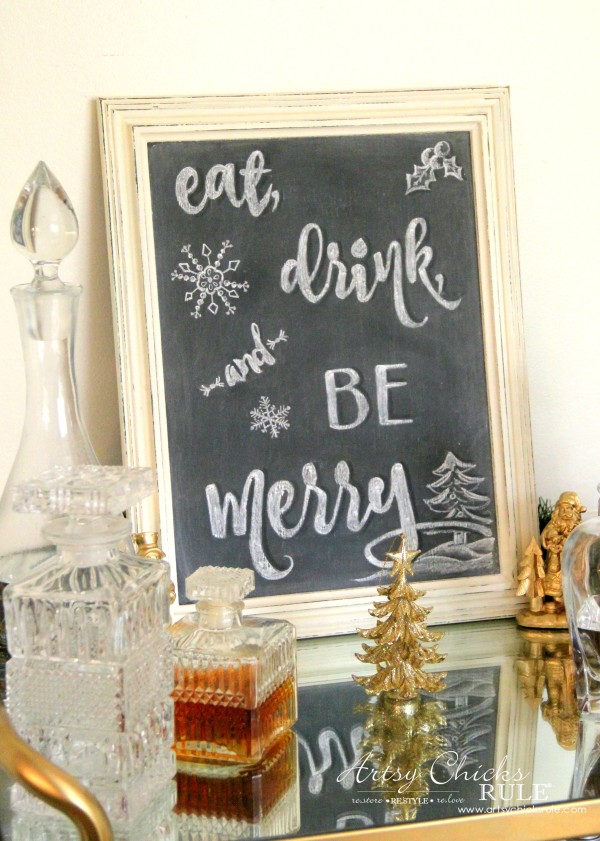 Eat, Drink and Be Merry Chalk Art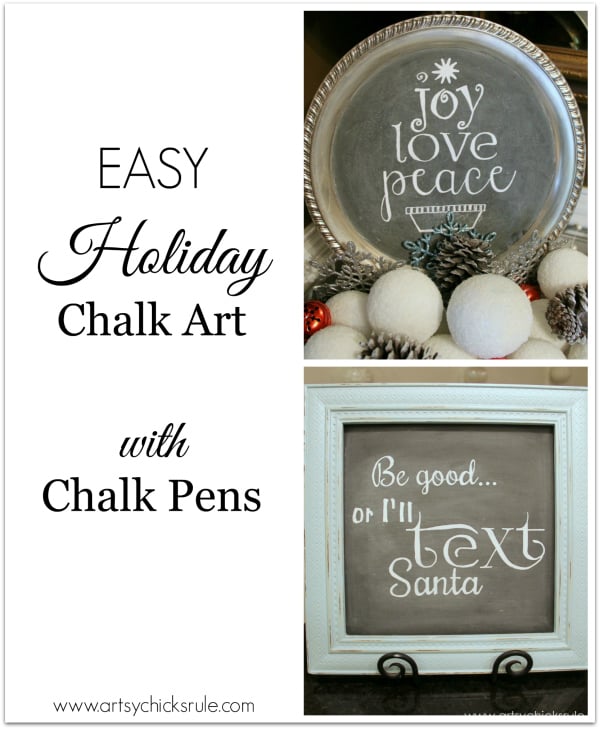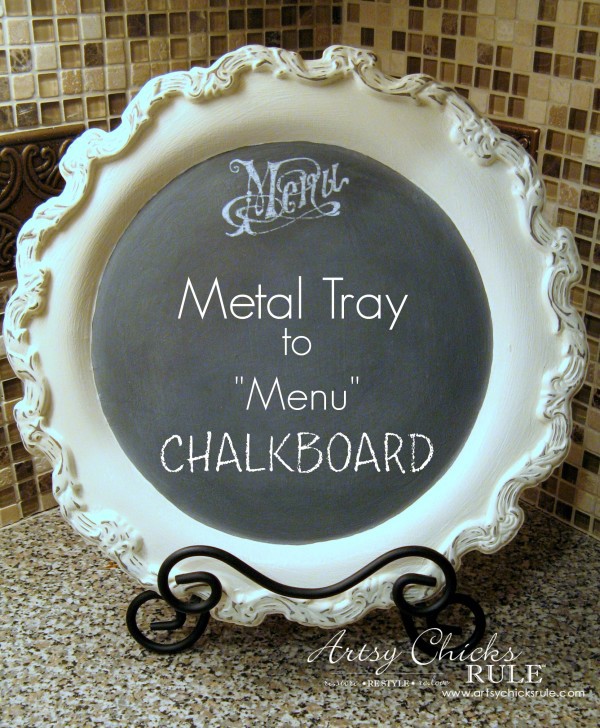 Old Metal Tray Turned Chalkboard Menu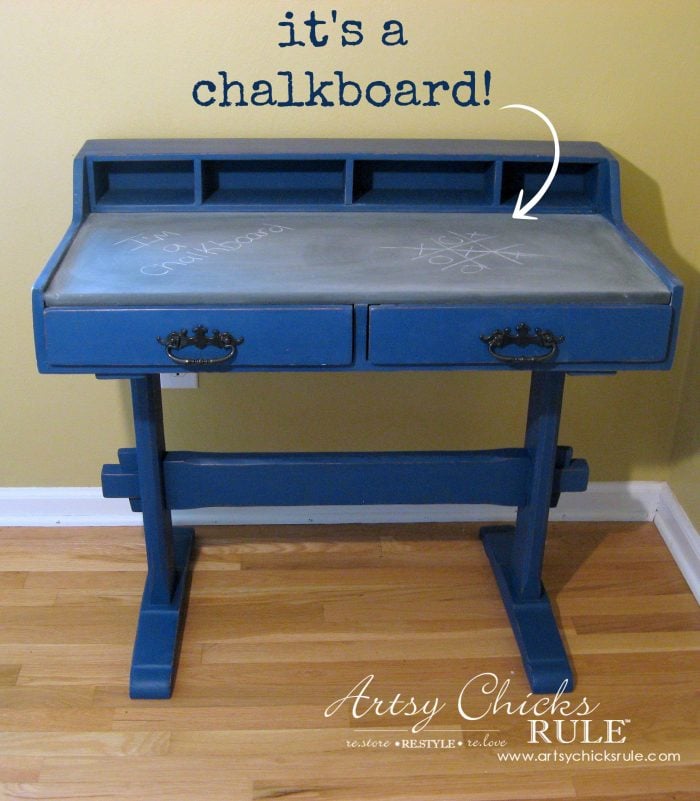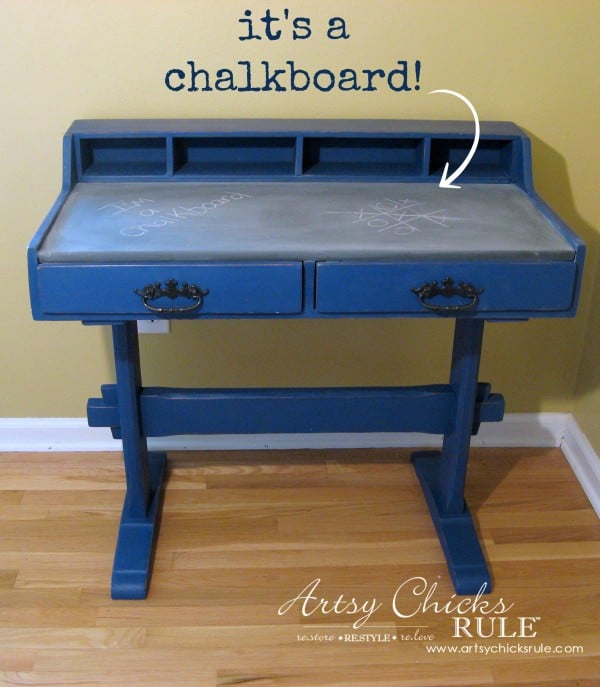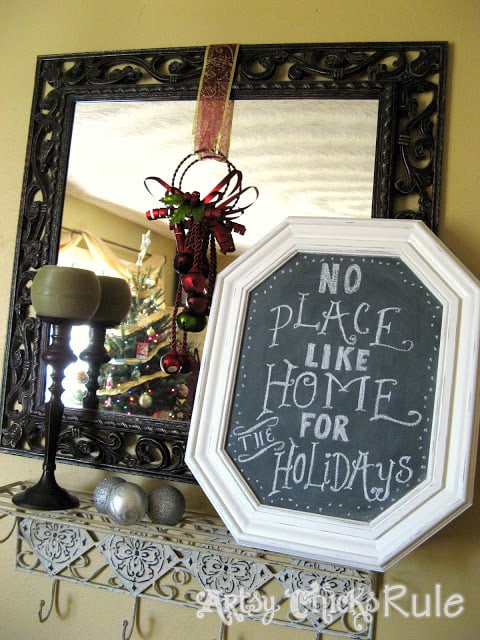 DIY Chalkboards from Old Prints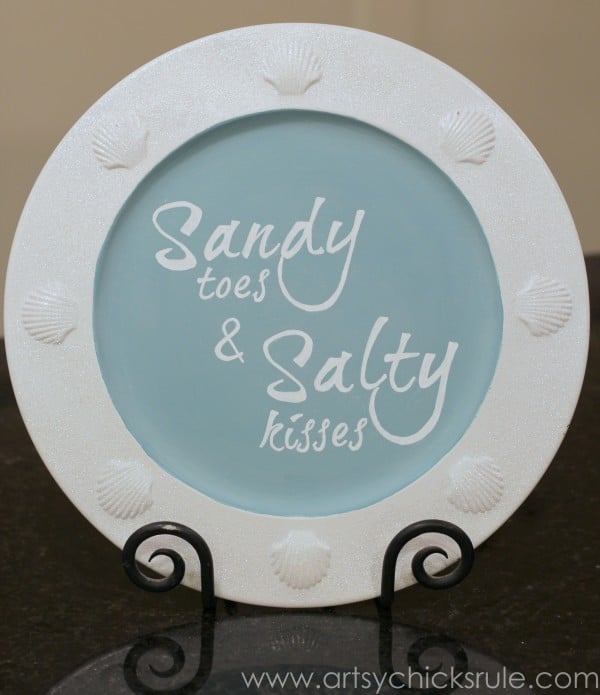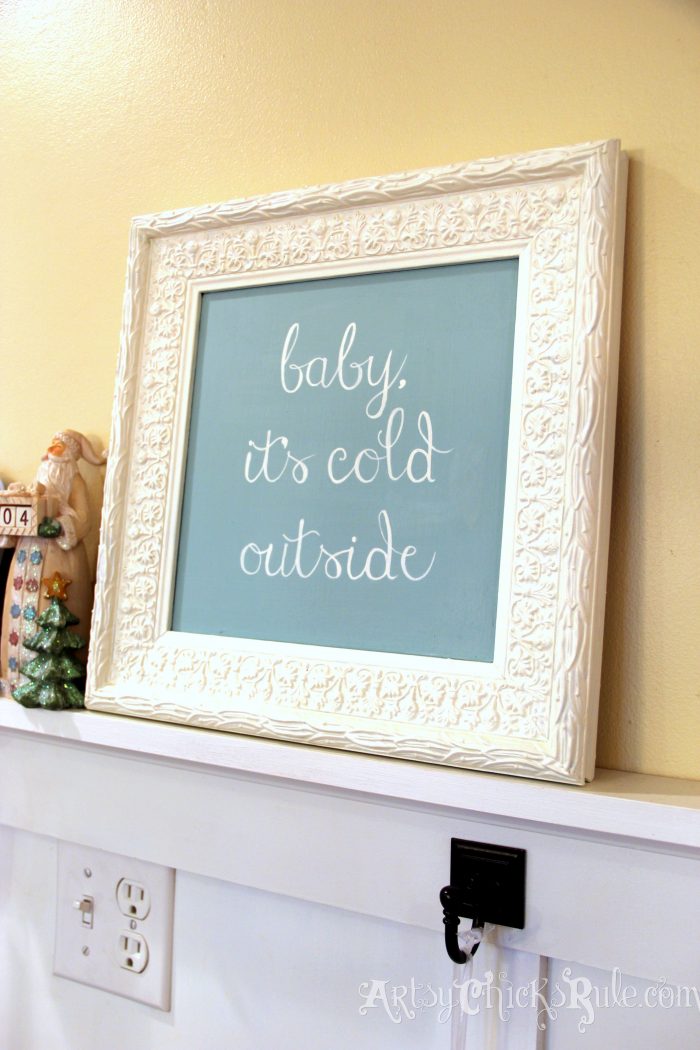 Baby It's Cold Outside Chalkboard and Art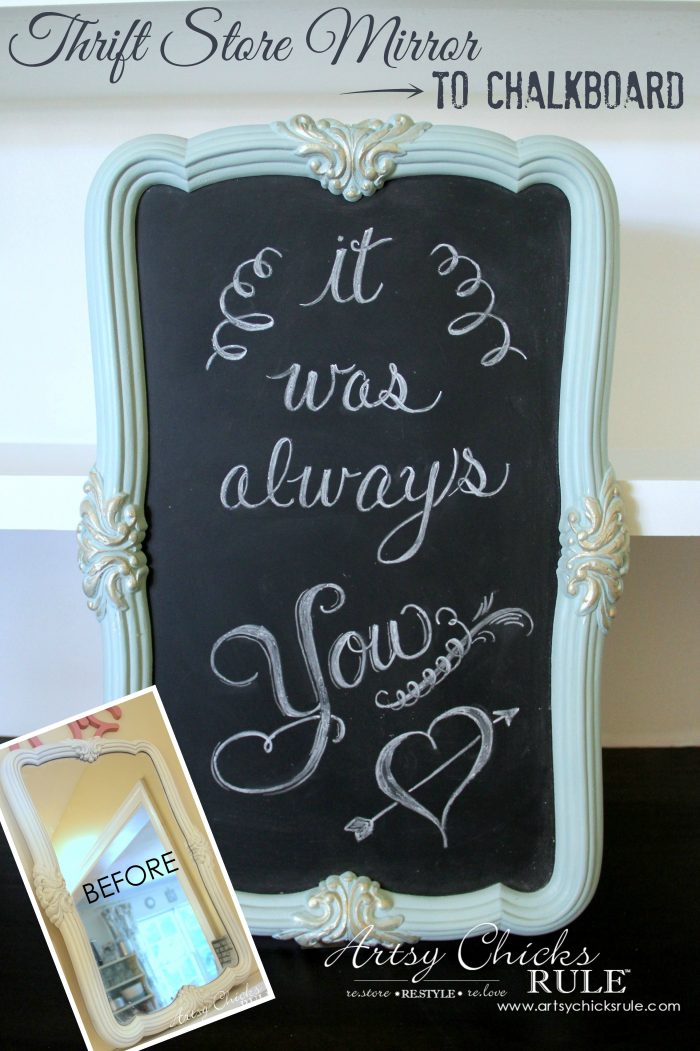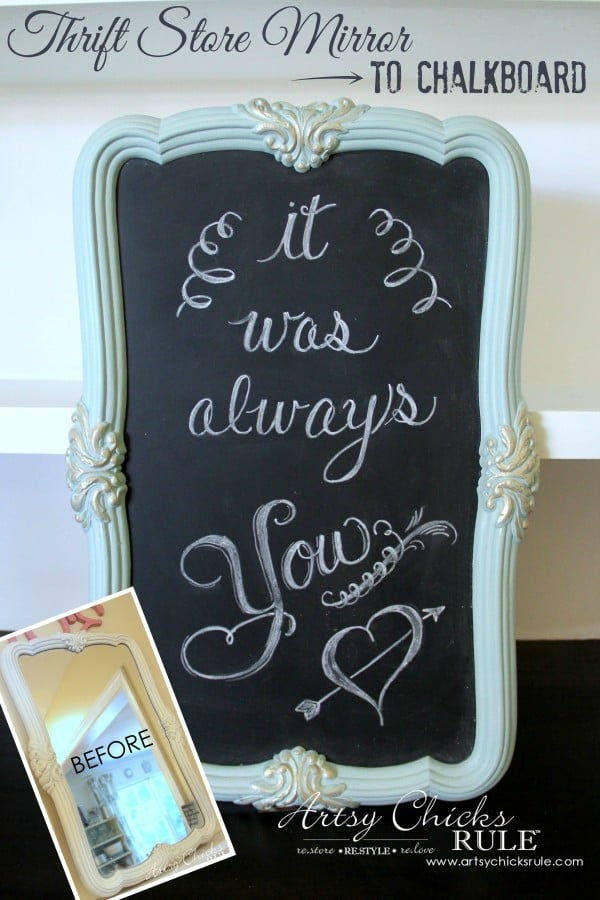 Thrifty Mirror Turned Chalkboard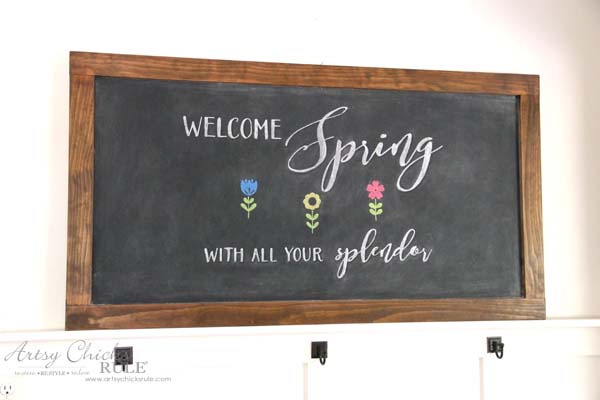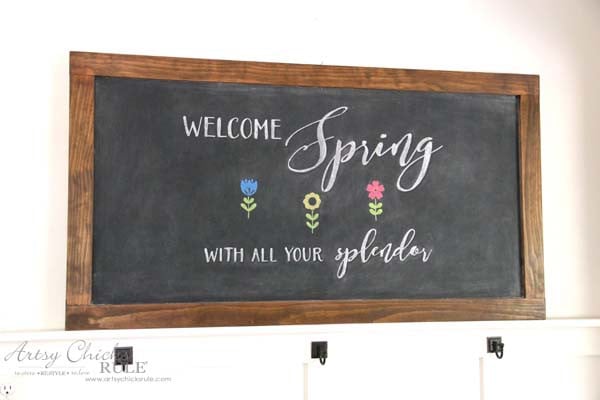 DIY Farmhouse Inspired Chalkboard
Now let's see what my friends came up with….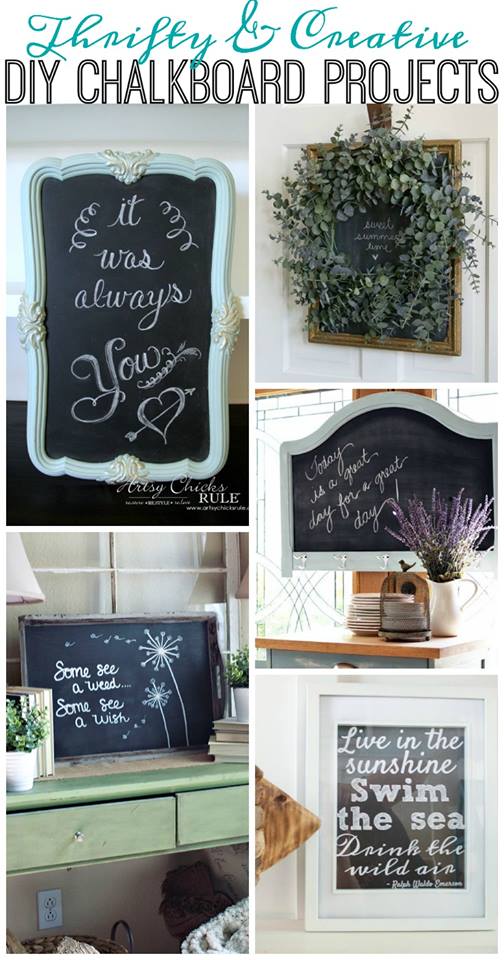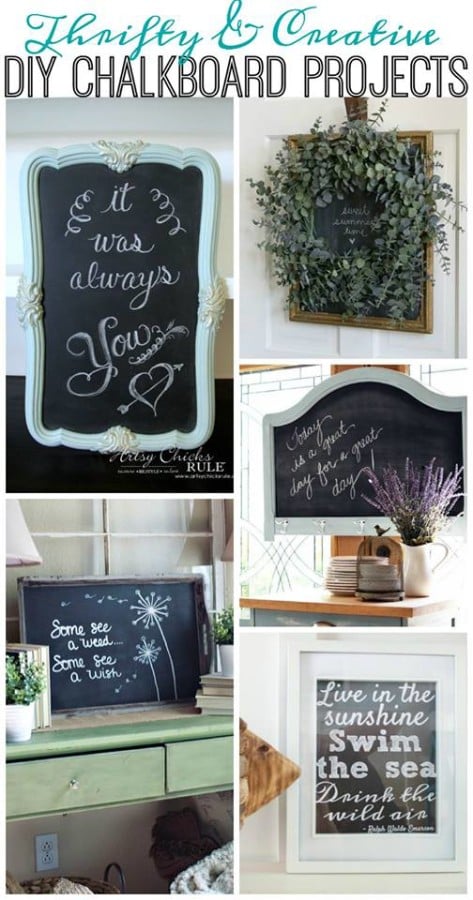 Headboard Chalkboard from Christy at Confessions of a Serial Do It Yourselfer
Free Summer Chalkboard Printable from Krista at The Happy Housie
Wishful Chalkboard Tray from Mandy at The Hankful House
Chalkboard Backdrop for Wreath from April at House by Hoff
Be sure to pop back over on Sunday at 7pm EST to share YOUR DIY chalkboard love!


See you then! :)
Have a great weekend!
xo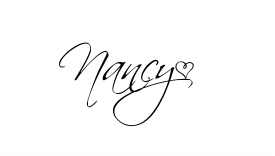 Follow along! –> Instagram ~ Facebook ~ Pinterest ~ Bloglovin