Thrifty Tray Botanical Decoupage Makeover
This post may contain affiliate links. Please see disclosures here.
Happy Thursday Friends!
I hope you all had a wonderful holiday this week! Can't believe it's already Thursday (much less July!).
This summer is already going by so fast.
We've been on the go quite a bit so I'm sure that might have something to do with it.
That and all of the many projects we are trying to complete around here.
My pretty hydrangeas are growing like crazy this summer and they are finally BLUE! Yay!
If you follow along on Instagram, you might have seen this pretty view out my kitchen window….
Yep, those pretty flowers were definitely the inspiration for this project of mine today….and a little botanical decoupage. :)
I picked up this thrift store tray for a few dollars….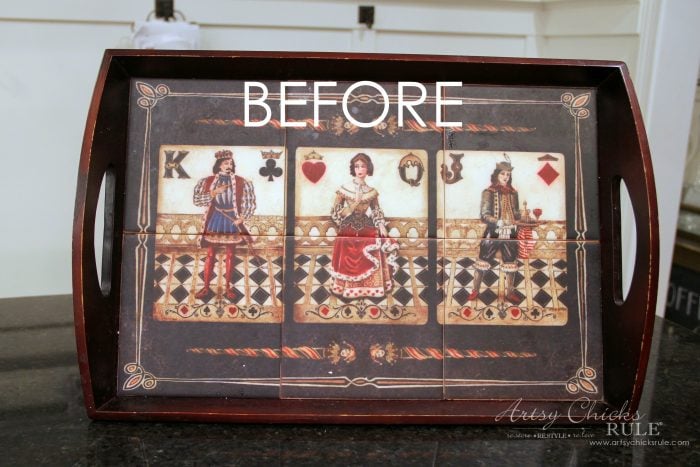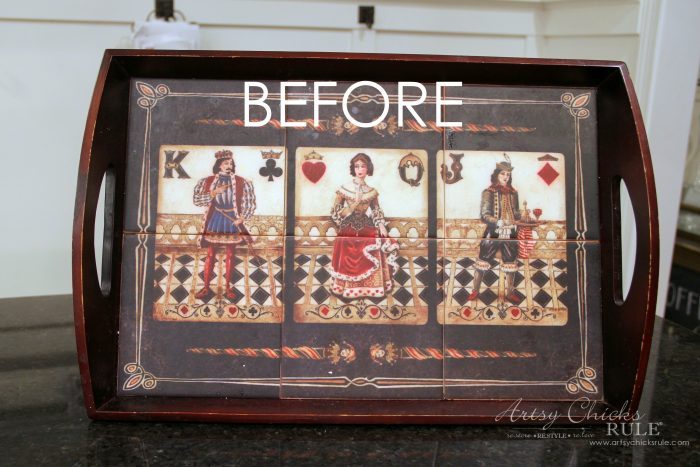 …and brought it home to turn it into this fun, new colorful botanical decoupage tray…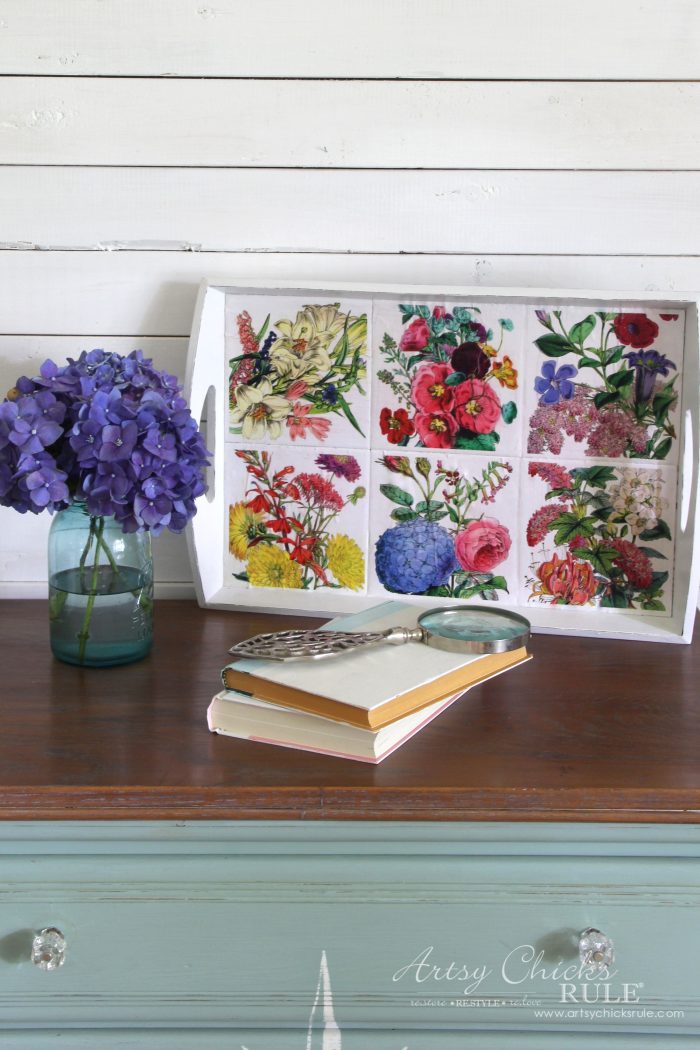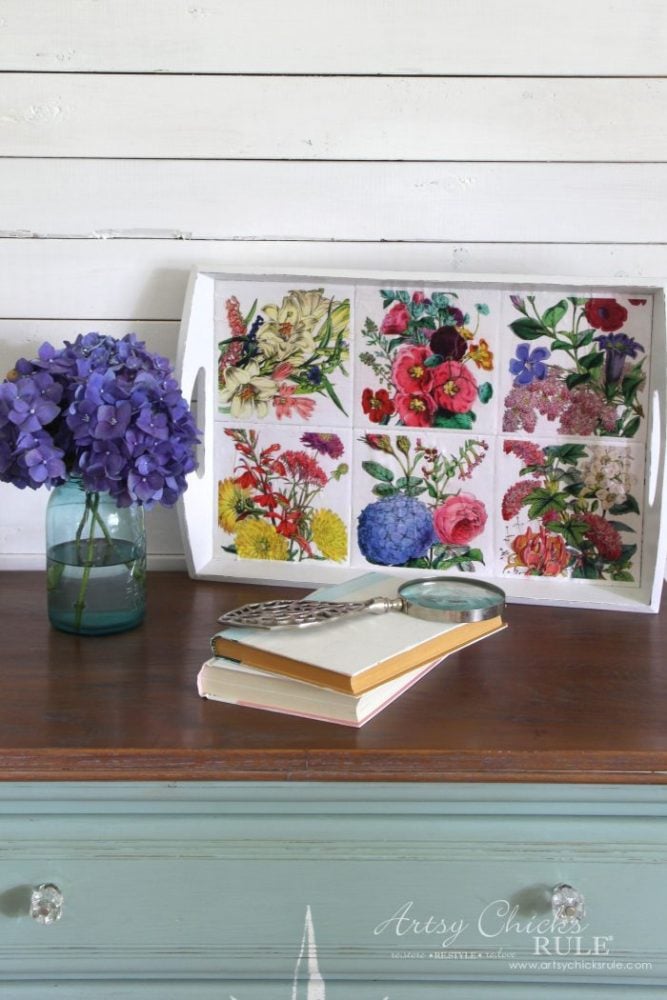 I'll include the links to the images further below.
I'll also include a few affiliate links too. You can see my disclosure, here.
Before beginning, I found and printed out my botanical prints to size. (these tiles were 6×6)
Once I had them all cut out, I sprayed several coats (drying in between) with this sealer.
You'll want to do this if printing with an inkjet because the ink will run during this process if you don't.
I then painted the entire tray, tiles and all, with this paint.
Any white paint will work.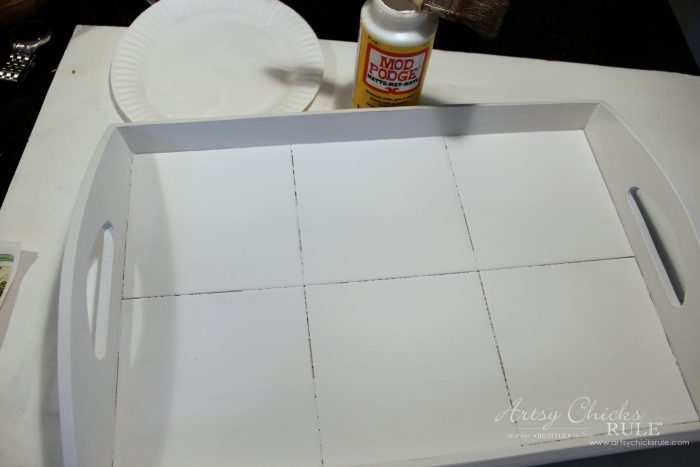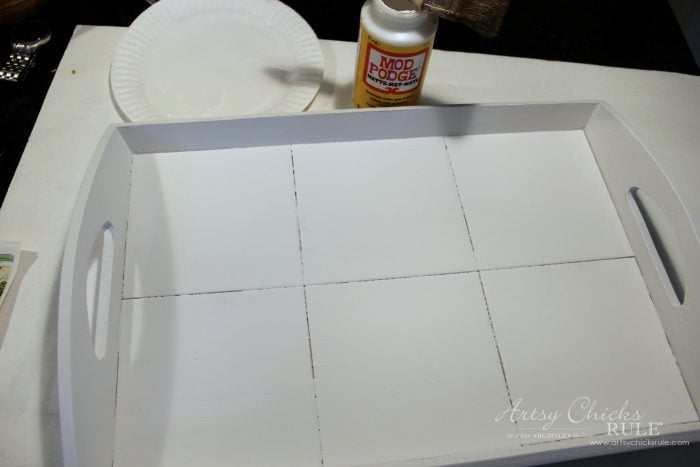 Two coats and once that was dry I applied Mod Podge to the entire bottom area. (tiles)
I then applied the botanical decoupage prints….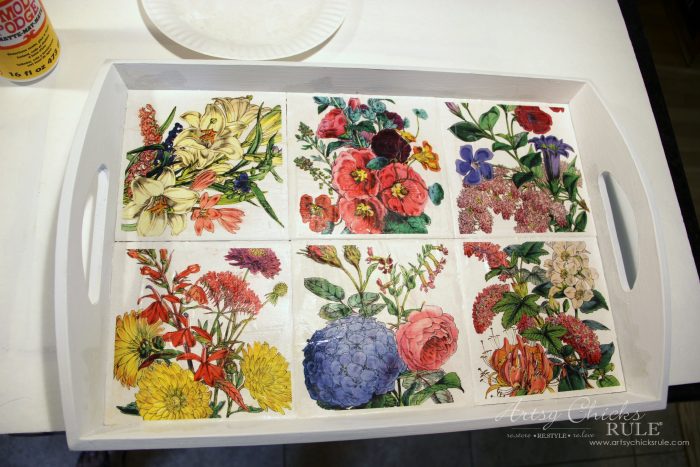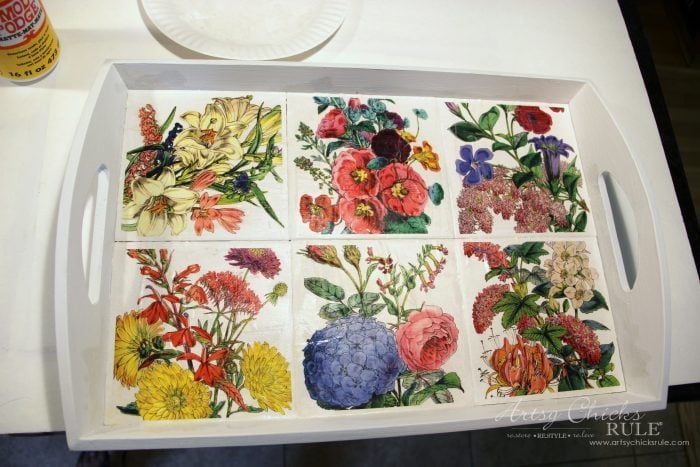 Be sure to press firmly to remove any air bubbles.
Let that dry.
………………………………………………………………………..
Here are the botanical images I used from The Graphic's Fairy…. (clockwise from top left)
I saved each one to my computer then cropped them into a square in PicMonkey.
Then I opened Microsoft Word and inserted them to print.
I like using Microsoft Word sometimes since you can print it out in the exact size you need.
I printed them out at about 5 1/2 so I'd be able to leave a white boarder around each.
Once printed, I cut them out using one of these. This cutter makes it easy to cut to the exact size needed.
In my case, 6 inches.
………………………………………………………………………..
Once that is dry, apply another coat of Mod Podge over the top to secure any loose edges.
And when that was dry, I applied one final coat of top coat to seal everything, including the paint.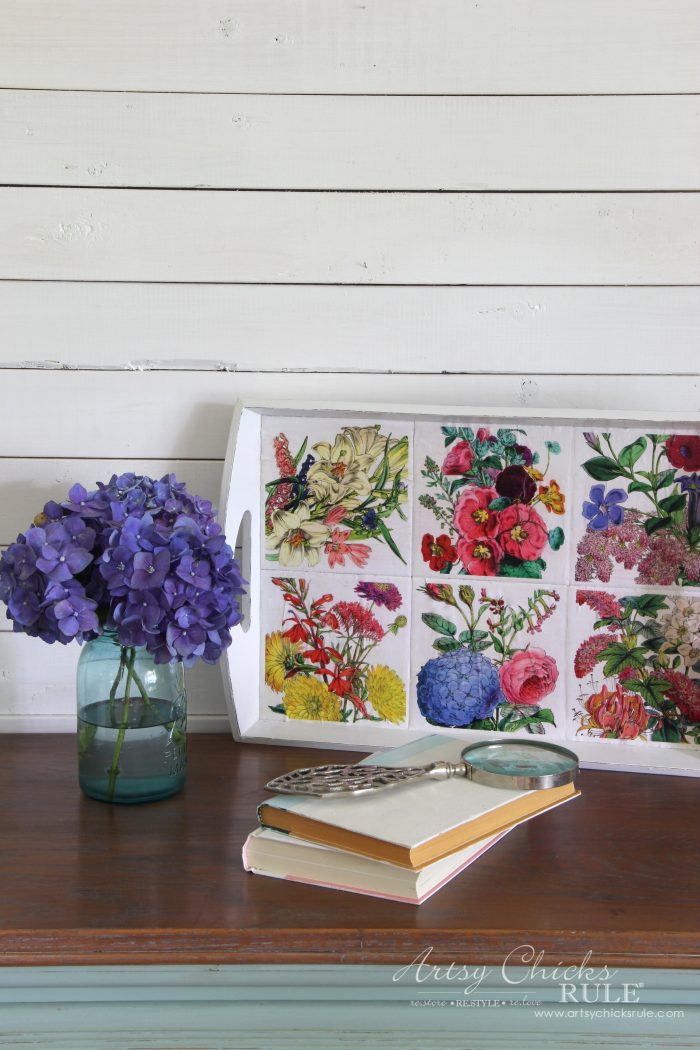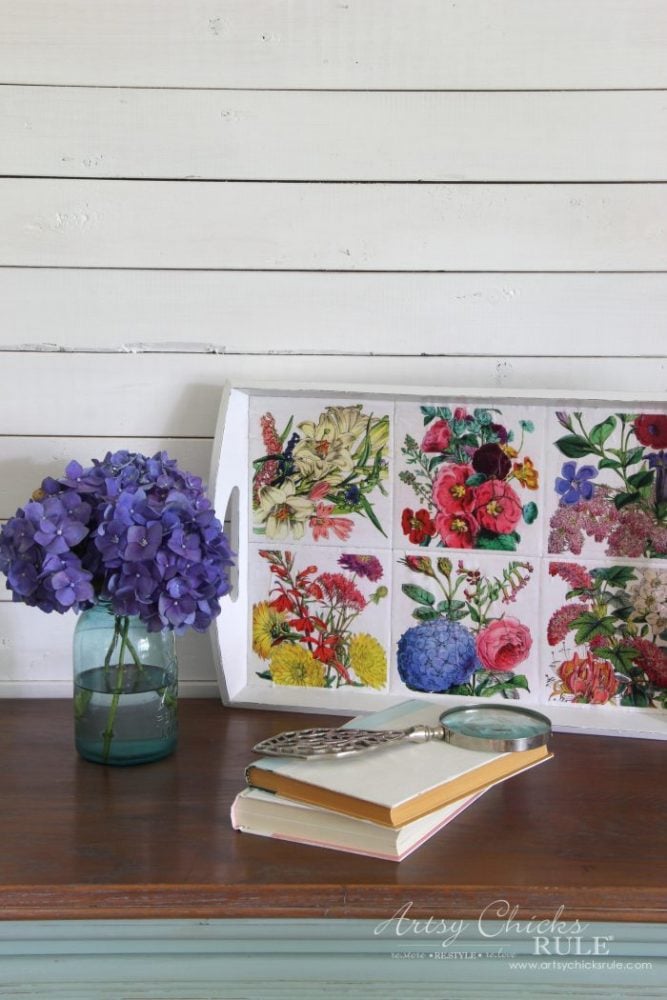 I love all the happy colors.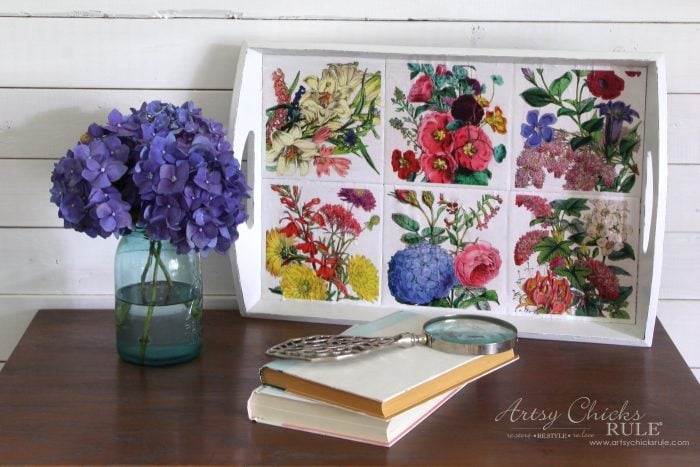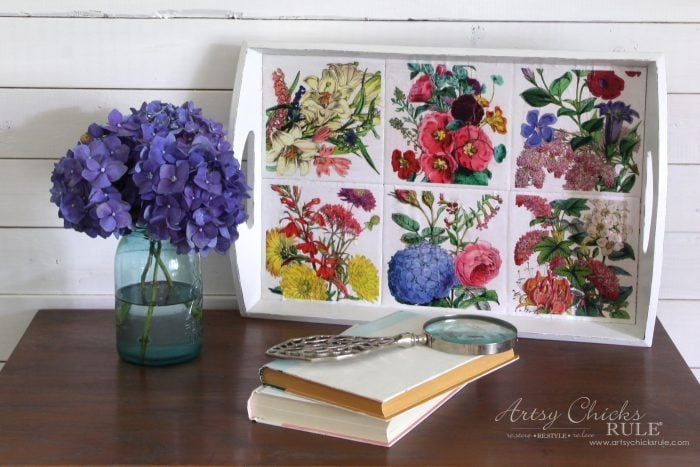 And I think it looks great with the pretty hydrangeas from my yard. :)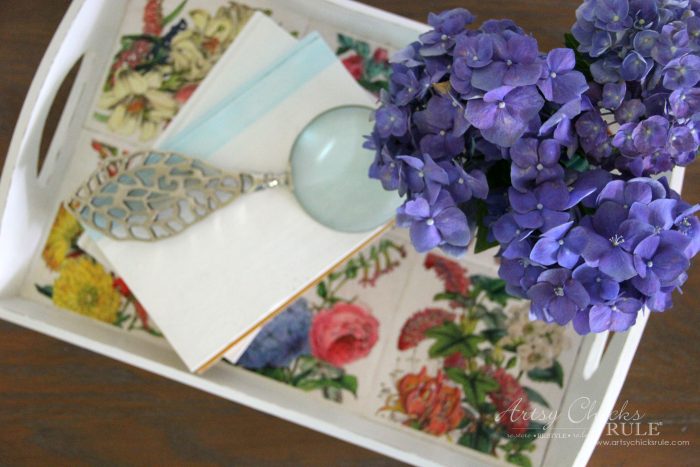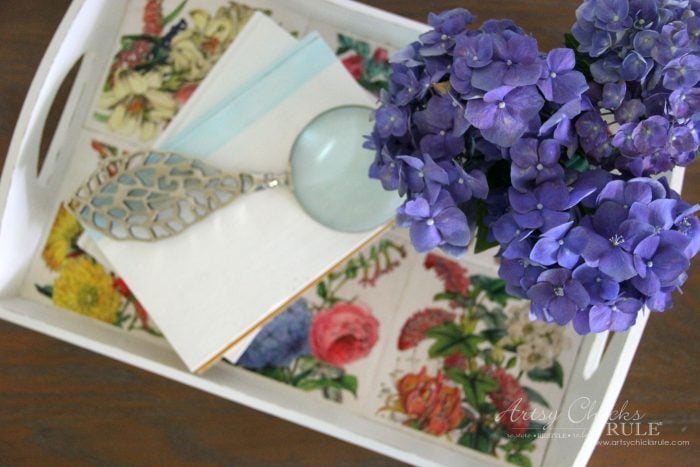 This would make a nice gift for someone!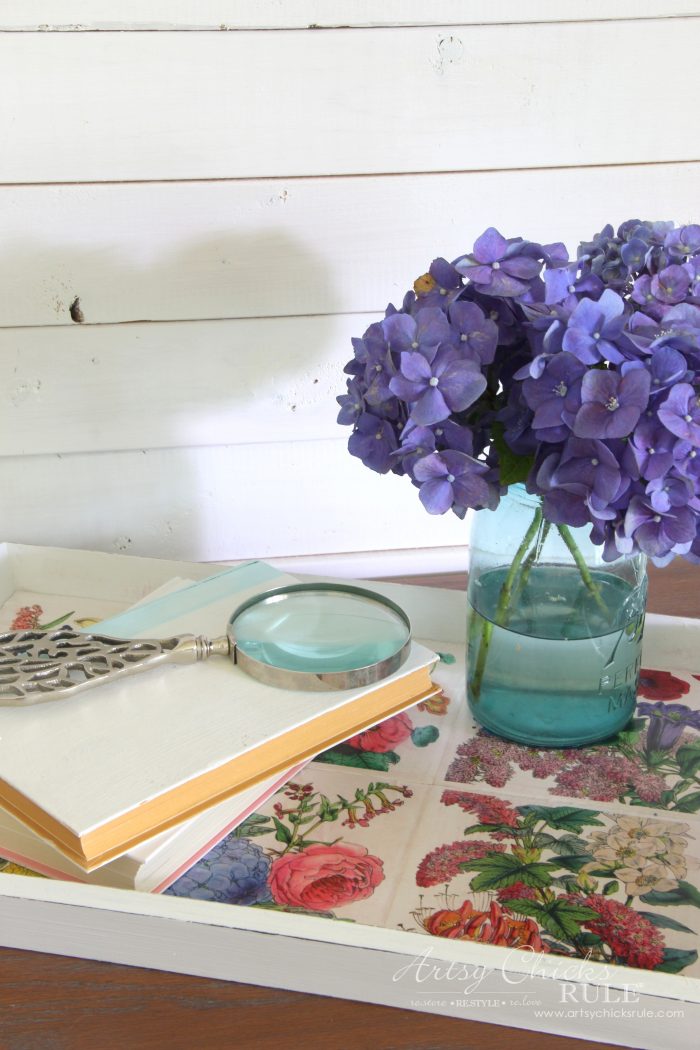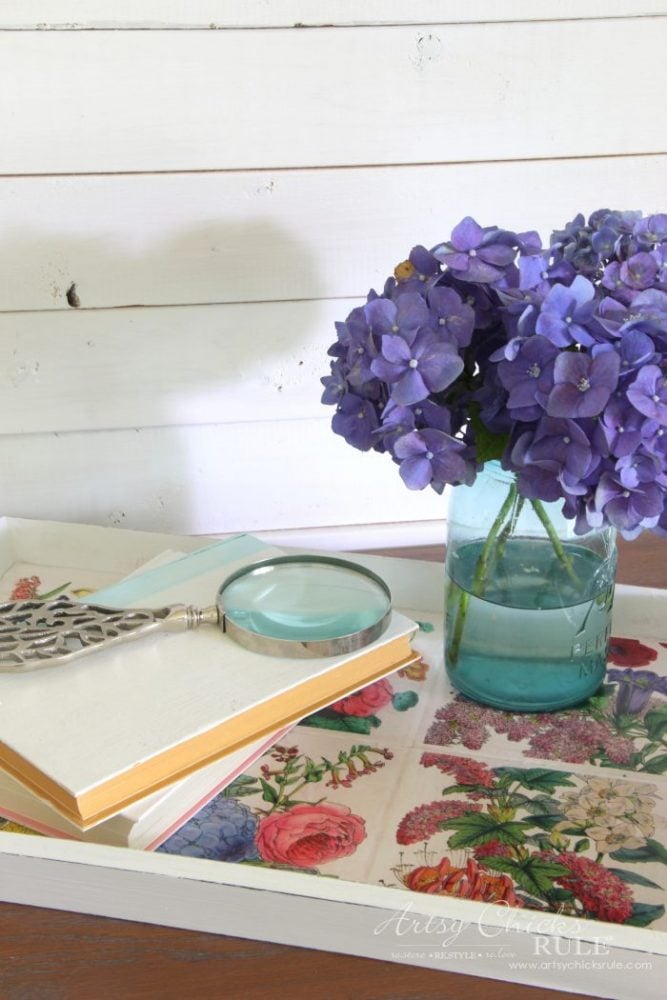 Especially someone who loves flowers and/or colorful decor. :)
Be sure to PIN this botanical decoupage makeover for later to save it!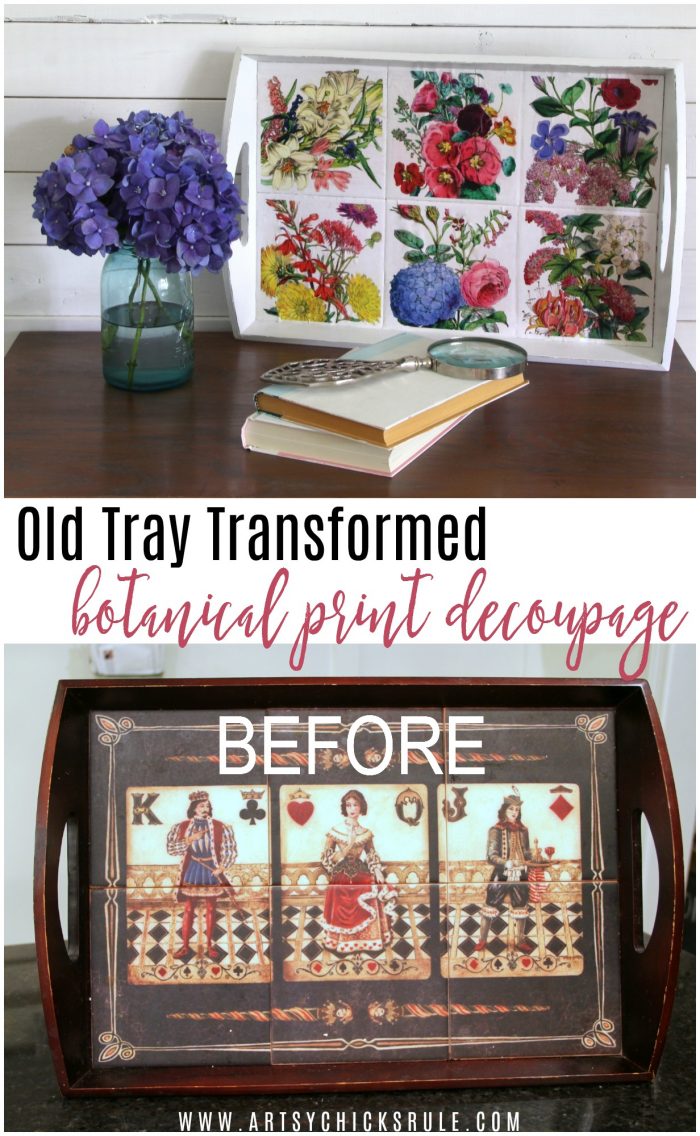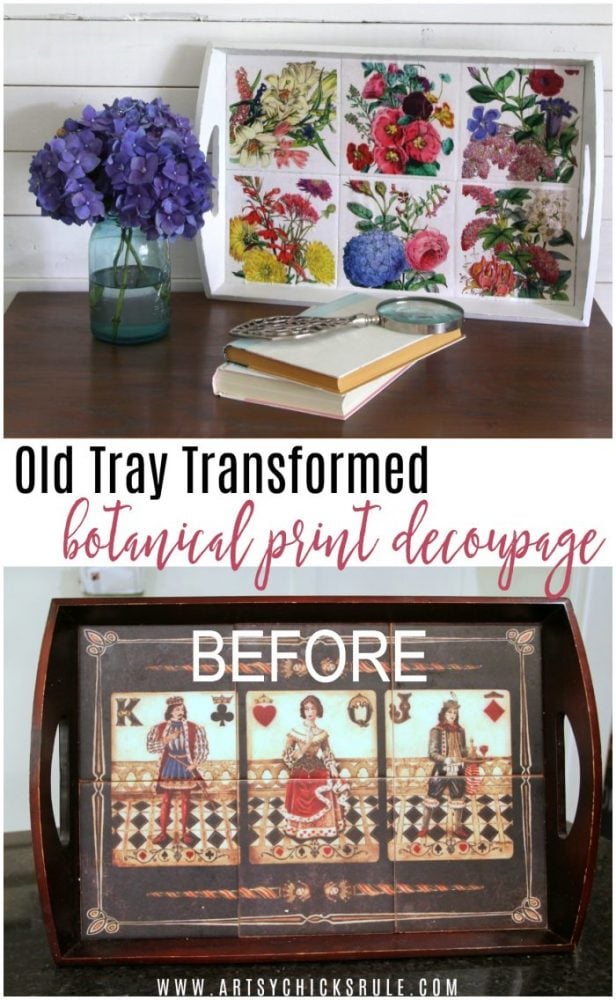 I hope you have a wonderful weekend!
I'll see you back here next week. :)
xo