This post may contain affiliate links. Please see disclosures here.
Today I, along with several of my blogger friends, are sharing our collections.
I don't have a particular collection (or I didn't think I did before I wrote this post!) but I would have to say I do collect old, antique, vintage-y things.
So I decided to share my Vintage Collections with you all.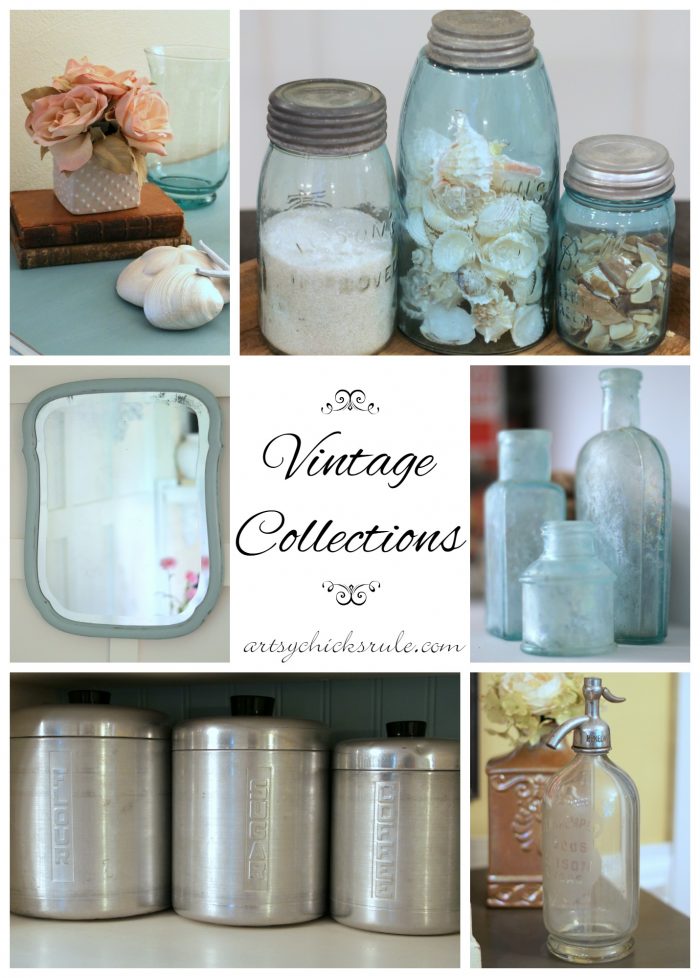 If you follow along the blog here, you've seen some of these before.
I do have a few new things though. ;)
Like this $6 thrift store mirror.
I painted it with Chalk Paint … you can see it "before" here. "Chalk Paint – It's Not Just For Furniture"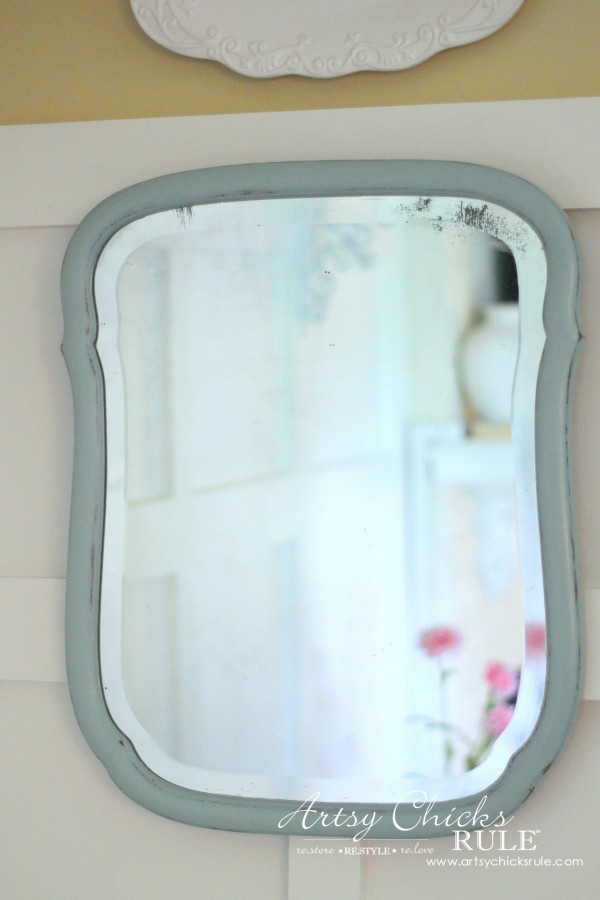 I love how this shot really shows the pretty mirrored edge all the way around the glass.
Some of my absolute favorite things I collect are Blue Ball Mason Jars (or Atlas).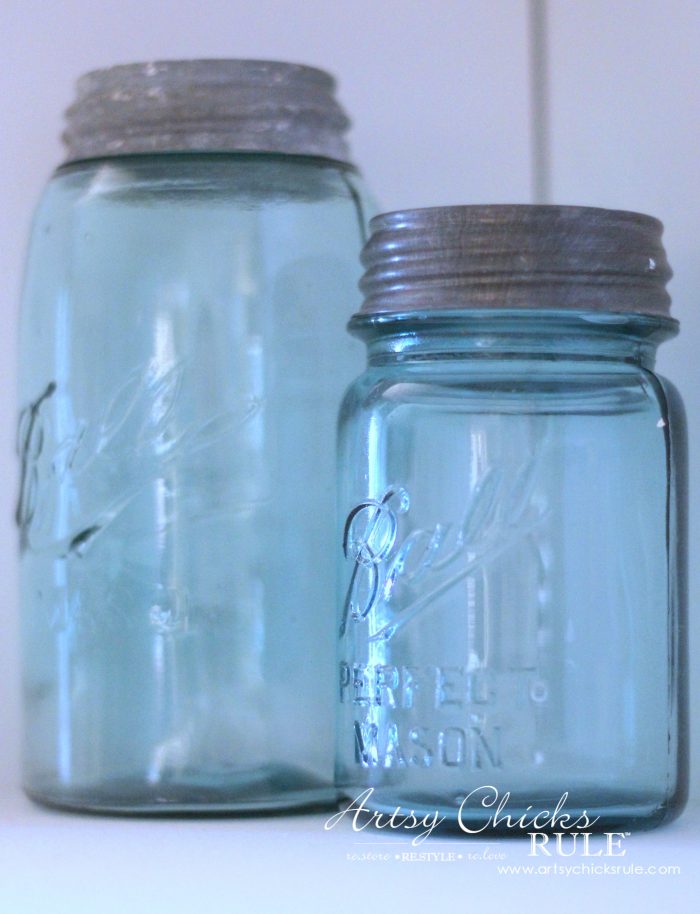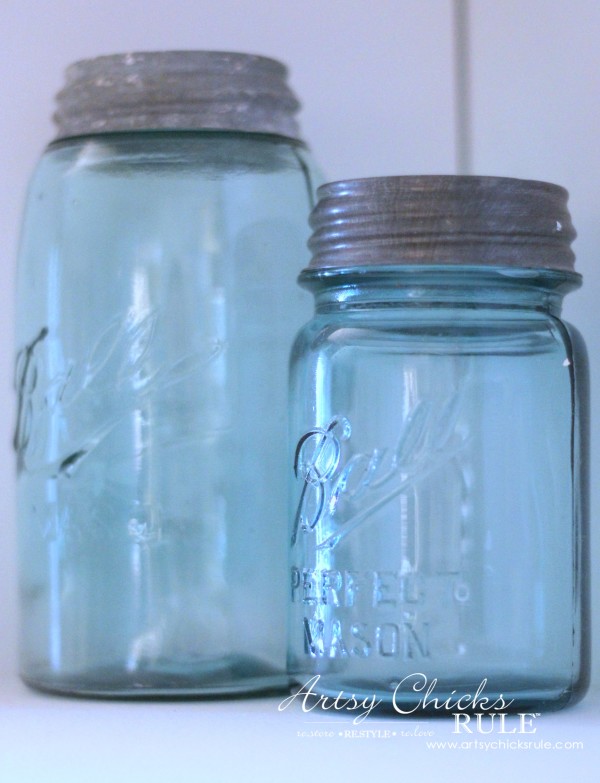 I've lost count but I have around 12-15 now…..and I will keep buying them as I come across them.
I have NO clue what I'll do with them all but I won't pass them up!
That I do know. ;)
I have some of them on the top shelf of my open kitchen shelving…..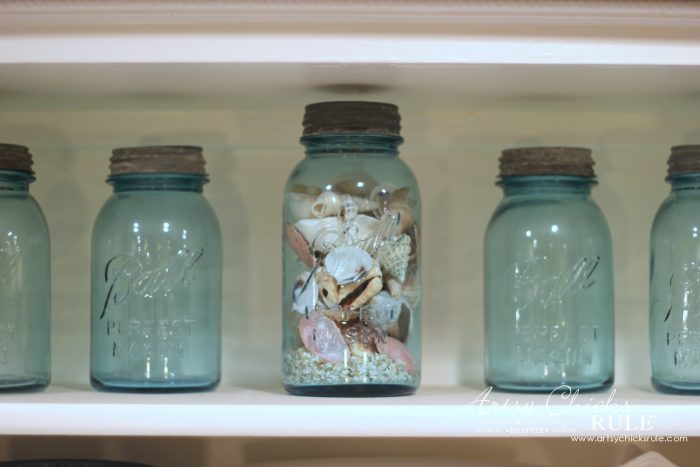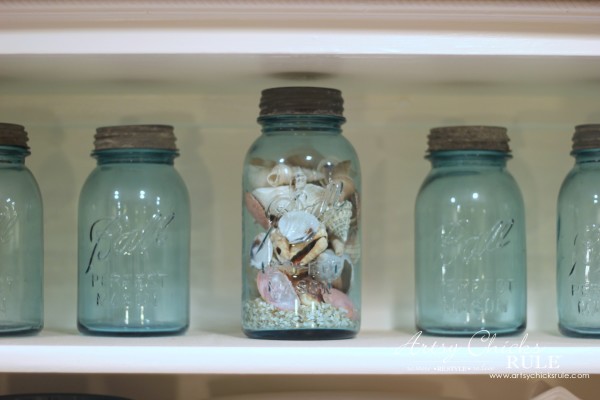 The middle one is filled with one of my other favorite "collectibles"….seashells.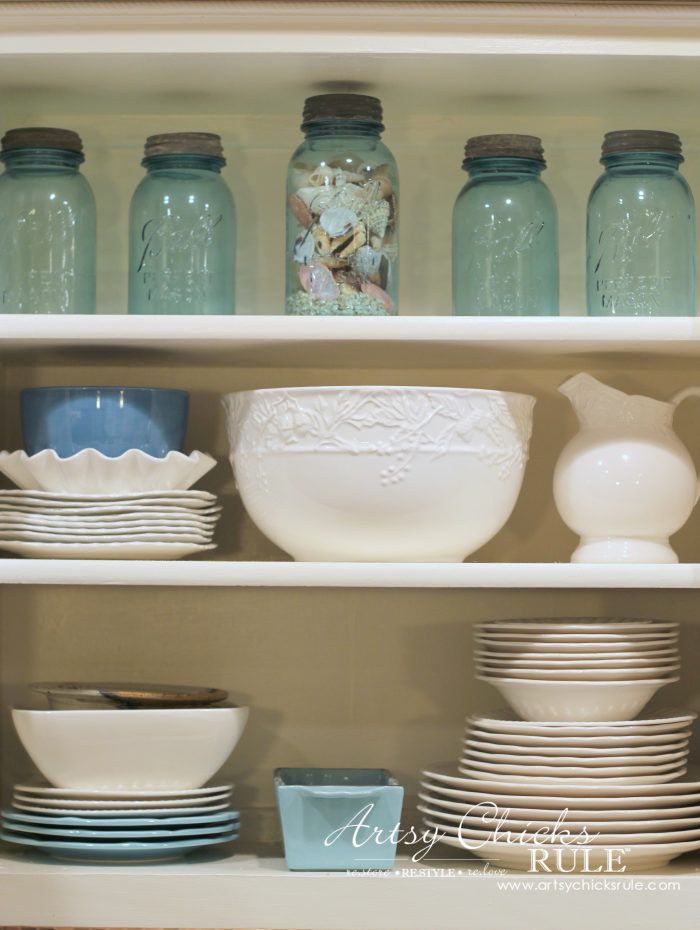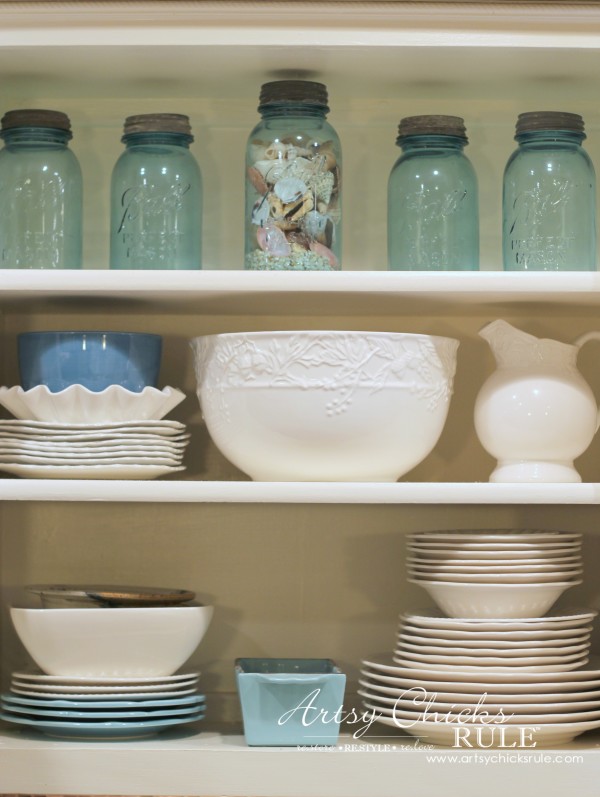 I love this shelf and so happy we "opened" it up!
You can read about my kitchen, and about this shelf, plus the paint makeover I gave it here — Kitchen Cabinet Makeover with Annie Sloan Chalk Paint.
And I have a few on my island….also filled with things from the sea.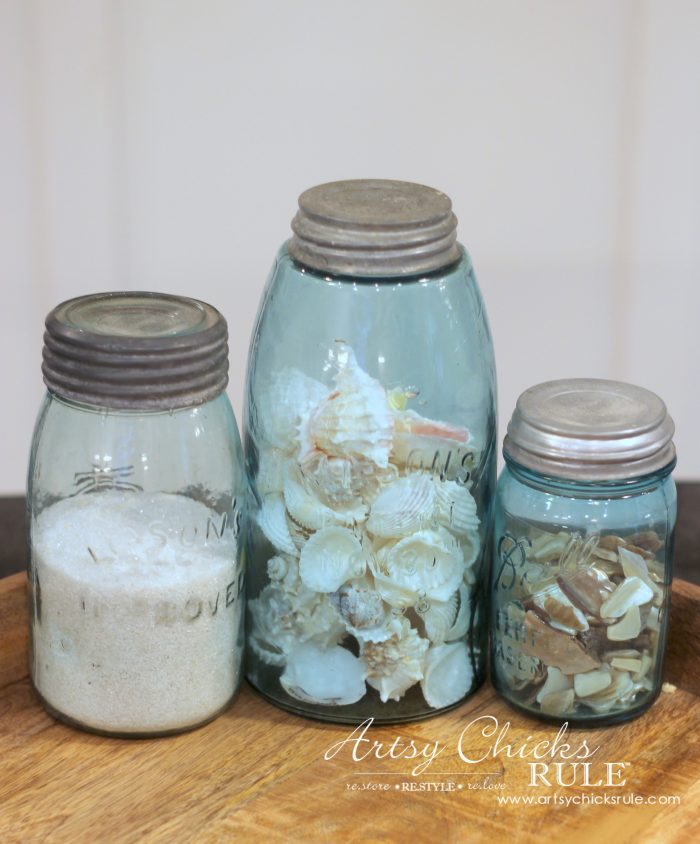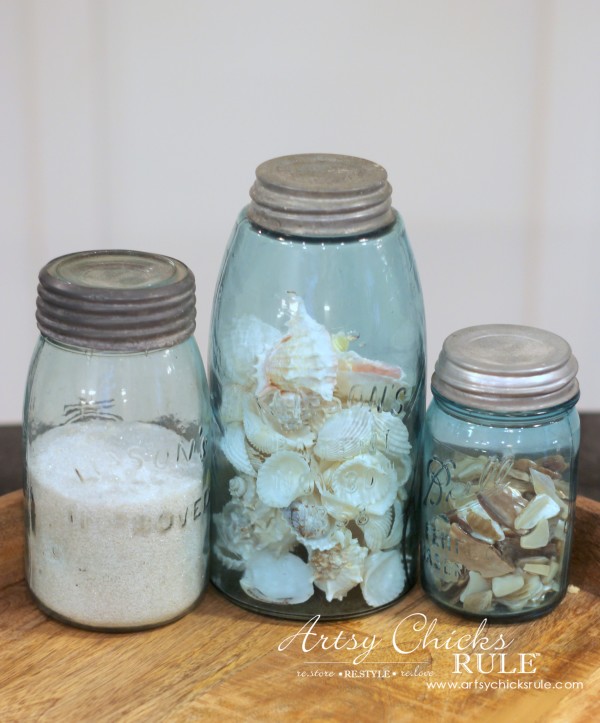 I picked up these pretty Peonies from Trader Joe's for Mother's Day.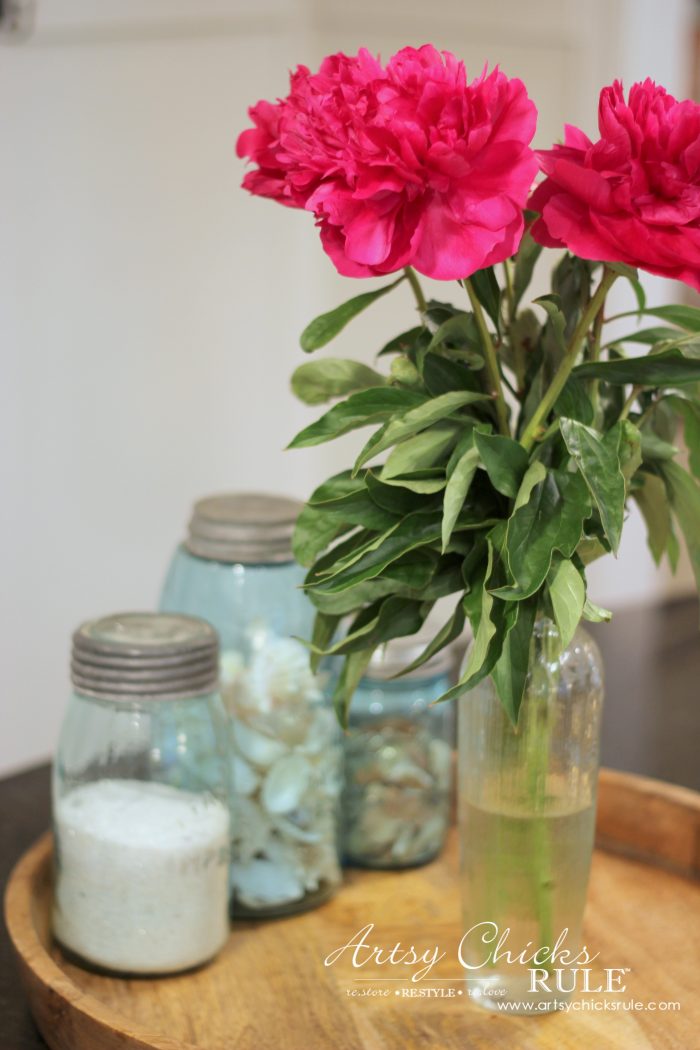 Aren't they just gorgeous?
I adore Peonies!
I also adore anything blue….obviously. ;)
Like these old blue bottles.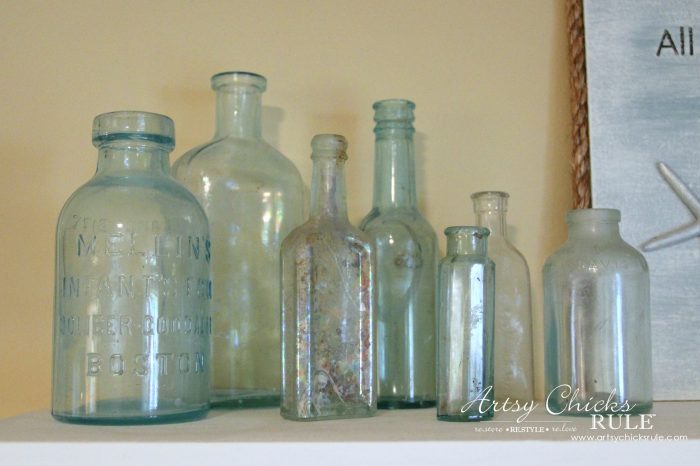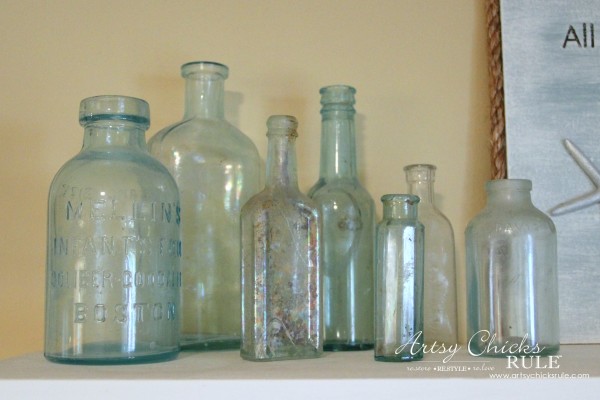 The one on the left was for infant formula.
I also have one in there that says "No-Doze" formula.
Funny! You just never know what you will come across.
I won't ever pass these up either. :)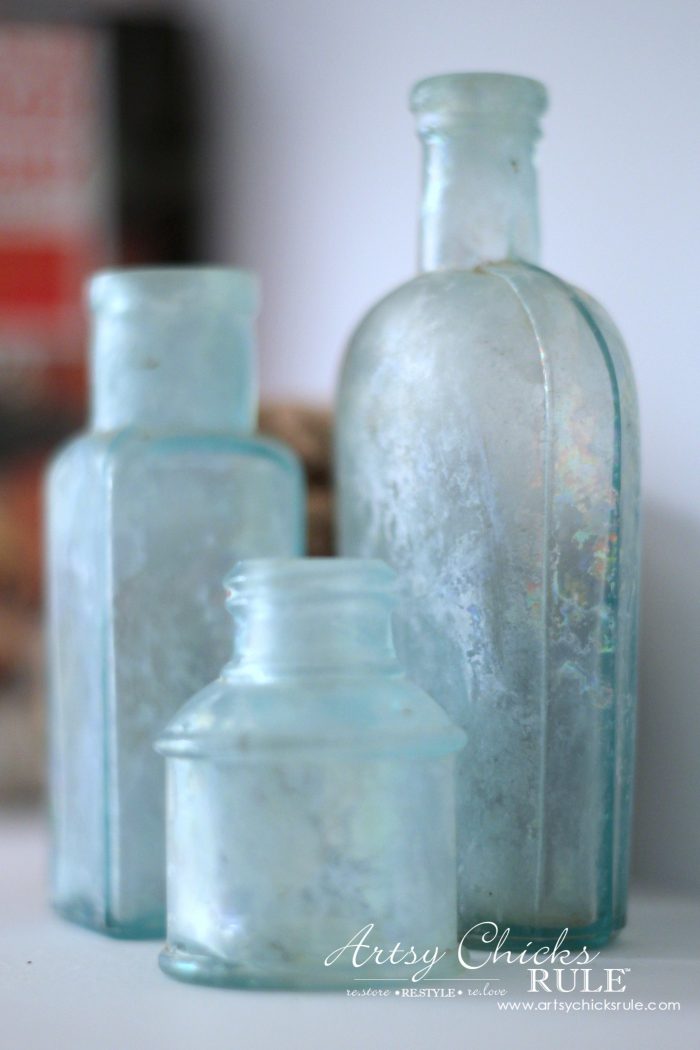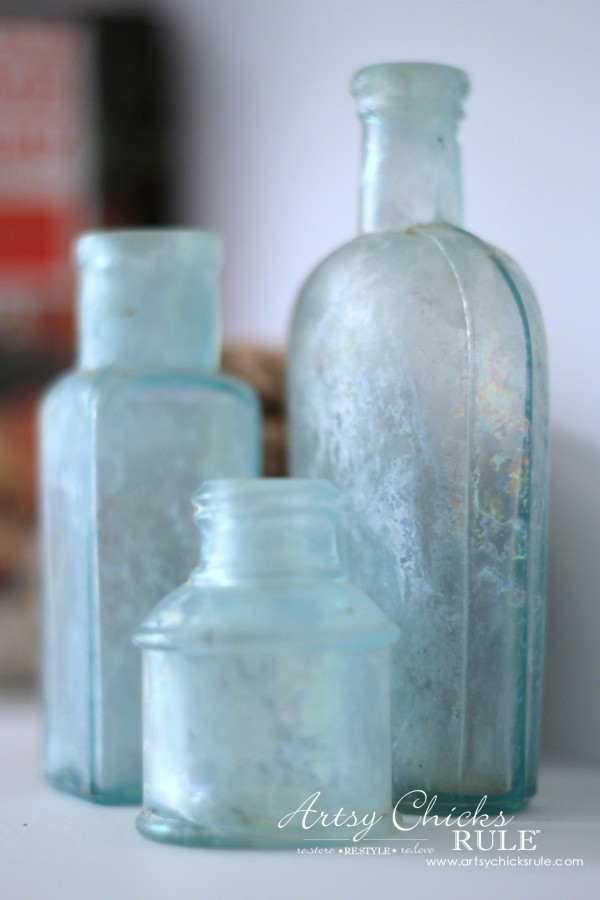 Aren't they just mesmerizing?
I think so.
I have two of these insulator caps.
This one….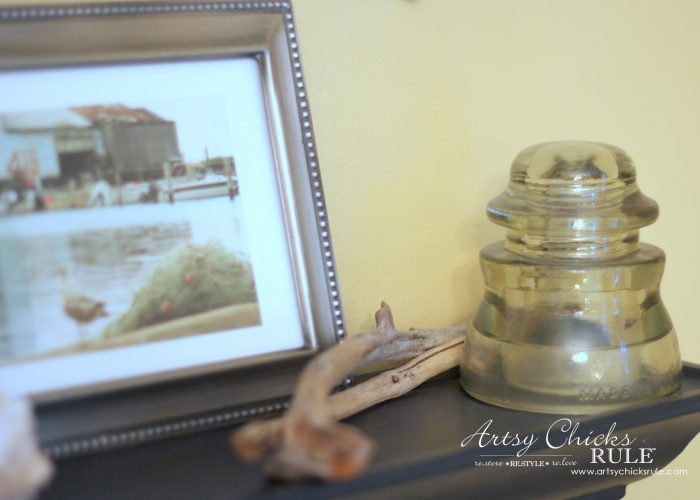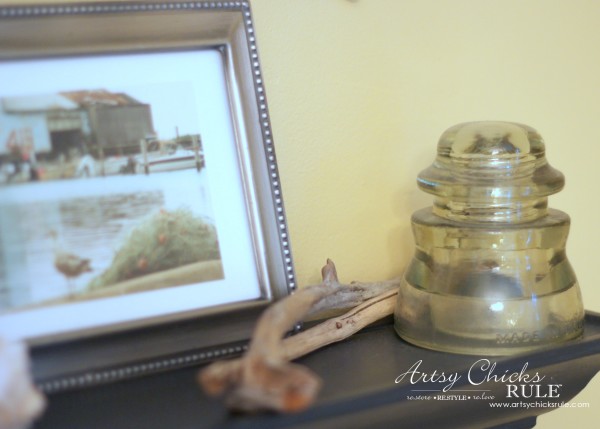 and this one….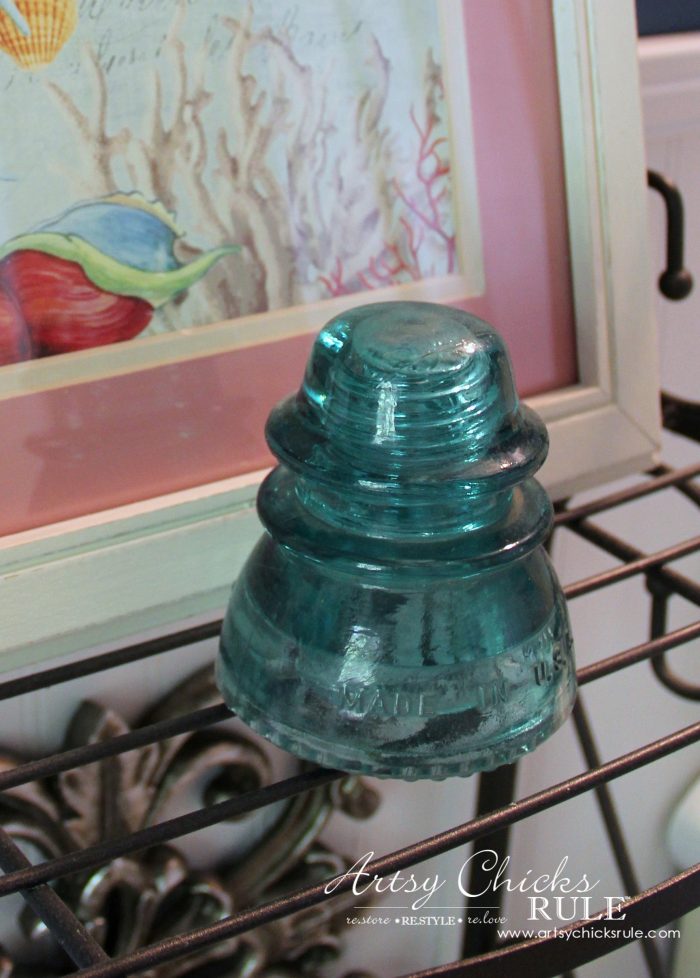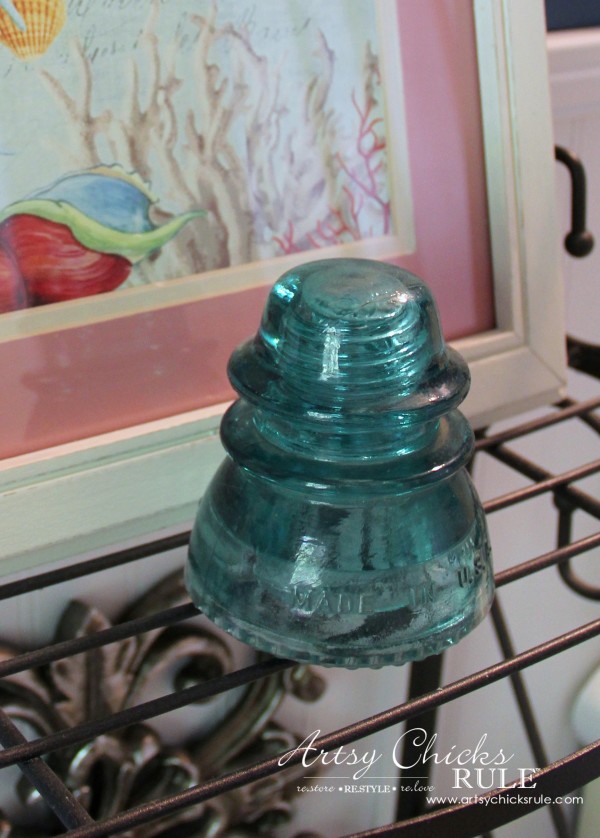 I love retro items too.
Like these old canisters I came across at Luckett's. You can read about that adventure here.
(and see some MAJOR eye candy too!) —> Luckett's Spring Market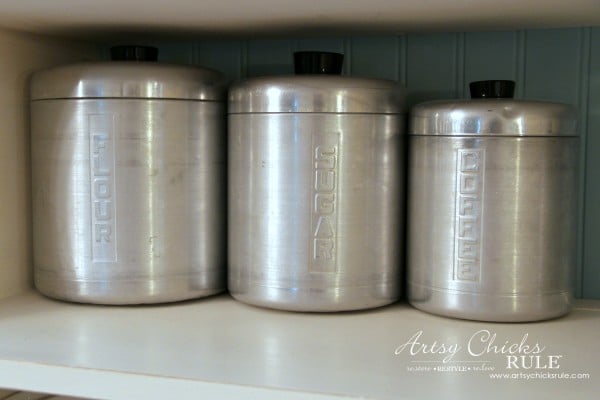 I have been told since posting these that there is one missing from the set.
Tea, I think.
That's okay, I love it anyway! :)
And this cake plate that sort of matches.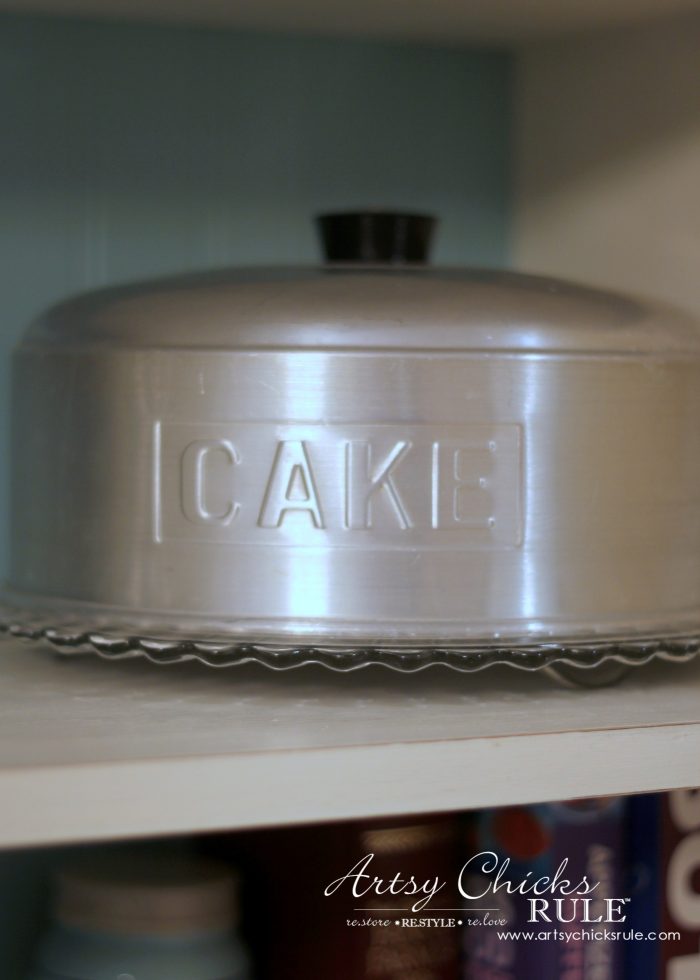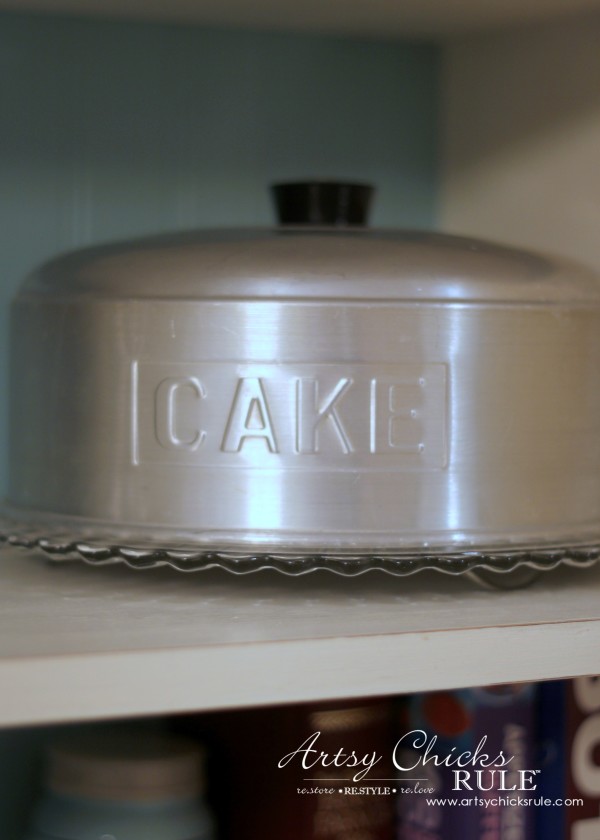 I found it at the thrift store for $3!!
You can read more about it and a bunch of other old treasures I found in this post here –> "Treasure Hunting" and My Latest Haul of Thrifty Finds"
I picked these up at a garage sale for about $3 also…..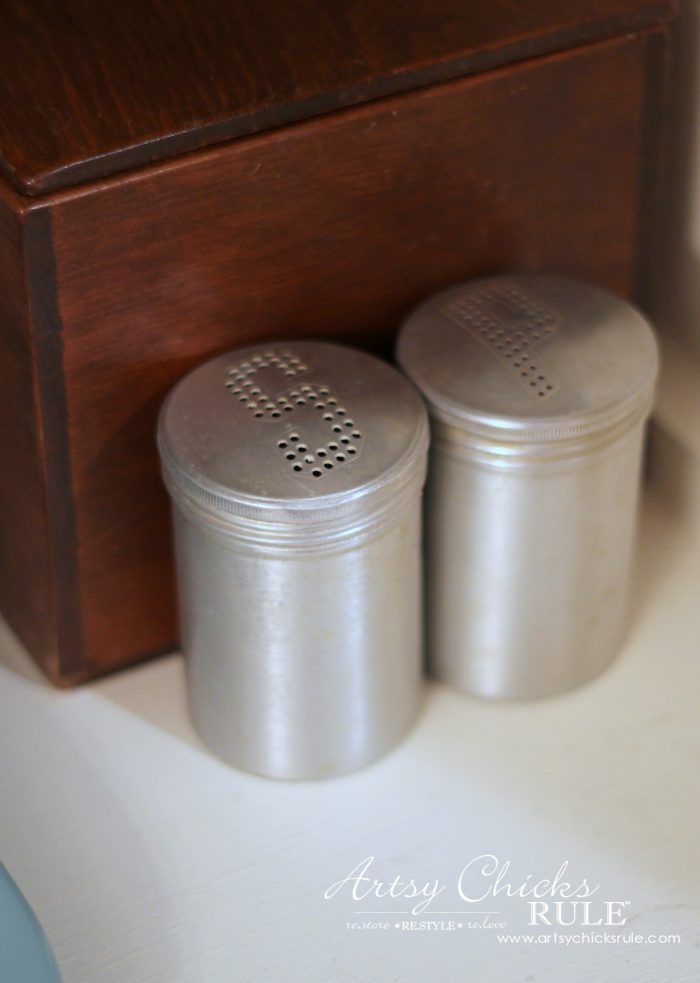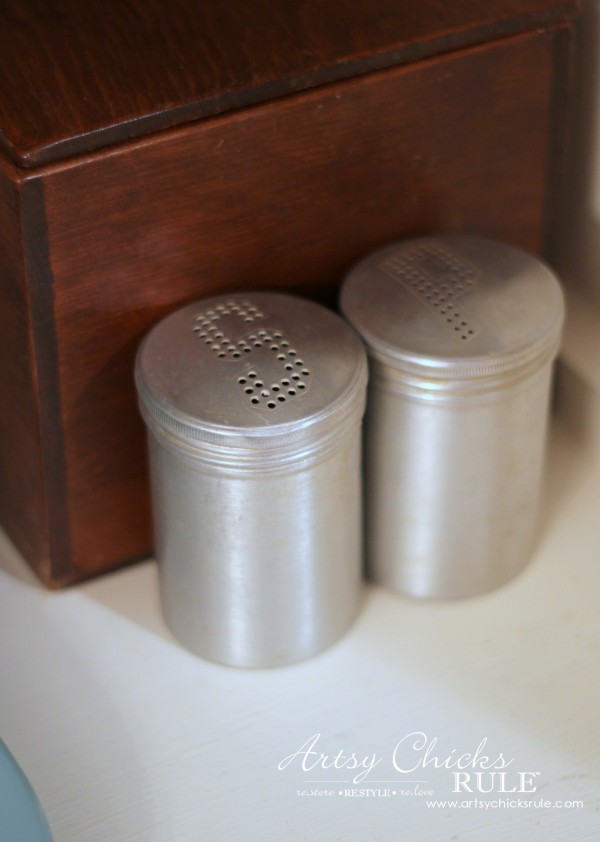 This old seltzer bottle also came from the Luckett's Spring Market.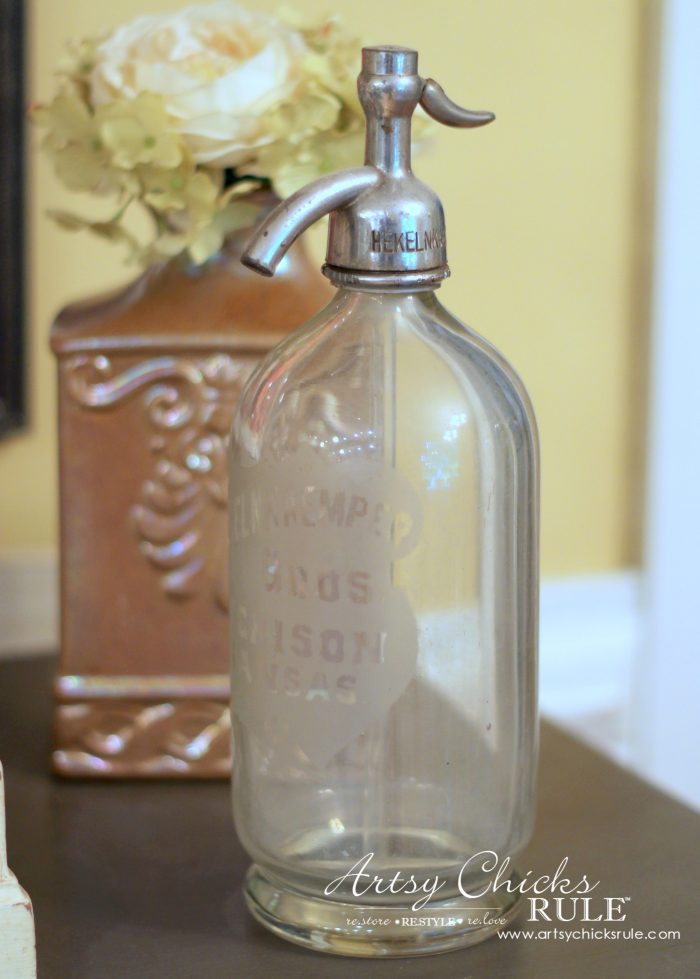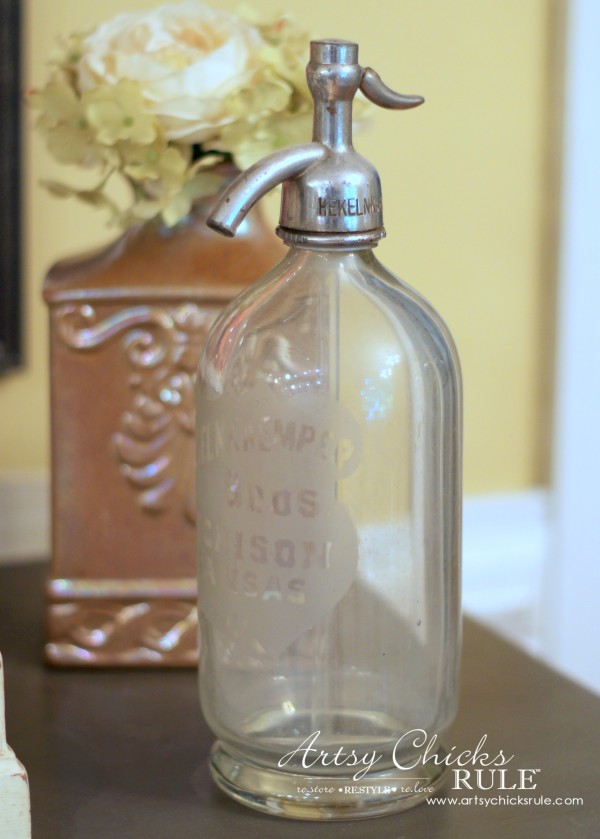 It's the only one I've ever come across!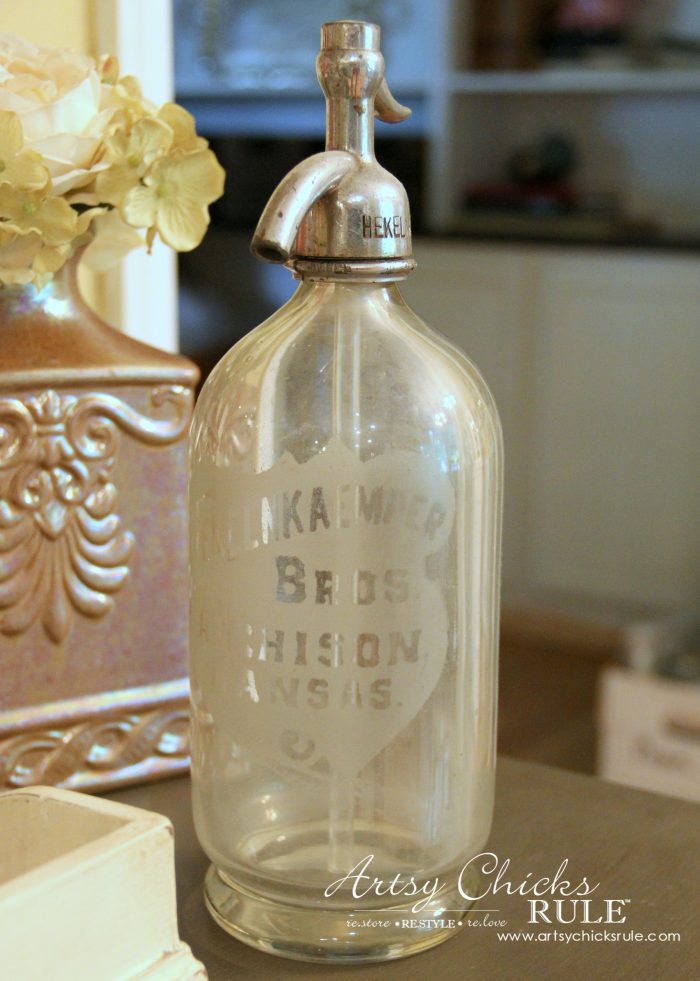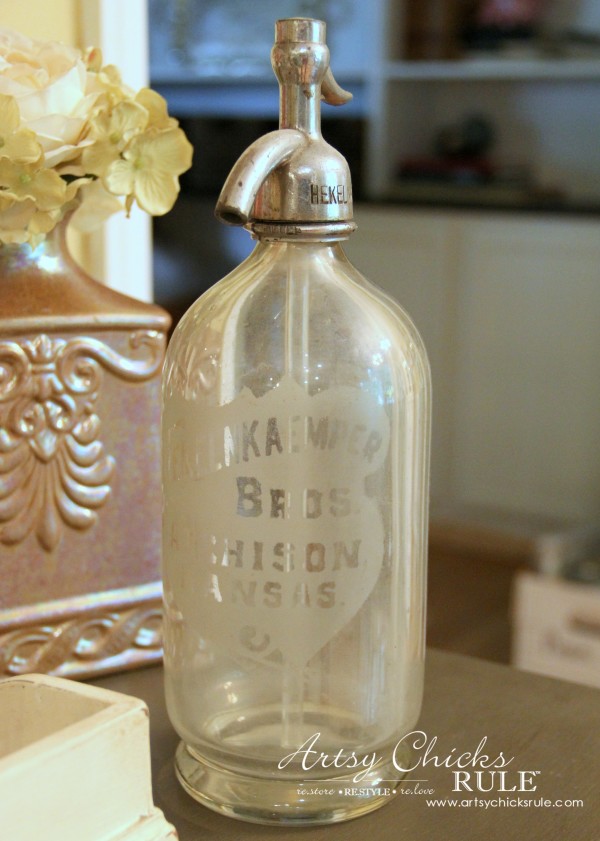 Love it.
I have realized that I am a HUGE antique, vintage book lover as well.
I have always loved books anyway.
Add in the history aspect of it….and I am completely enthralled!
I pick them up here and there.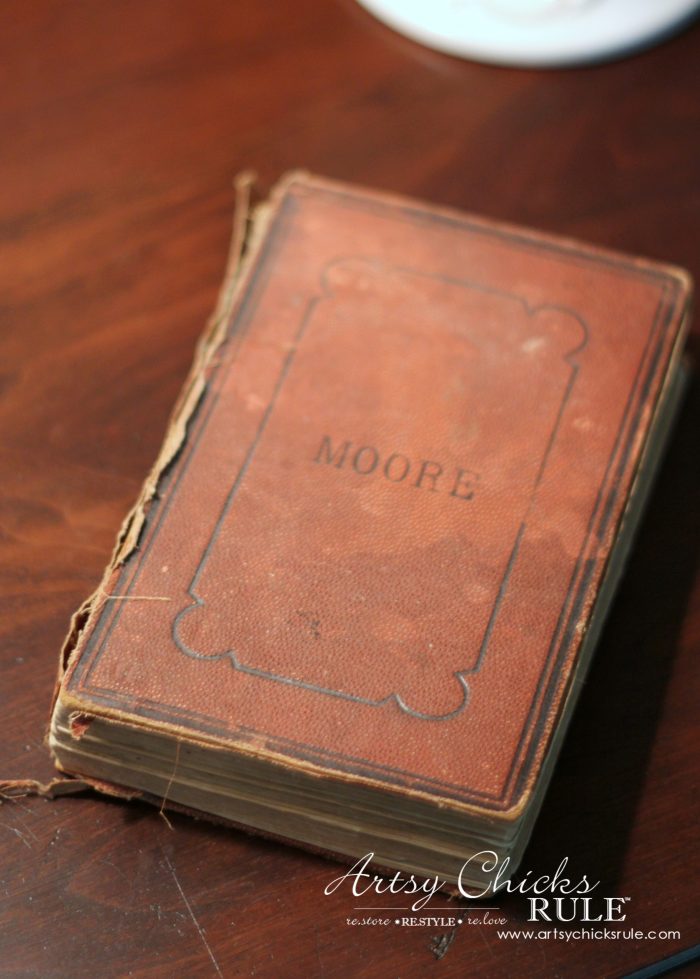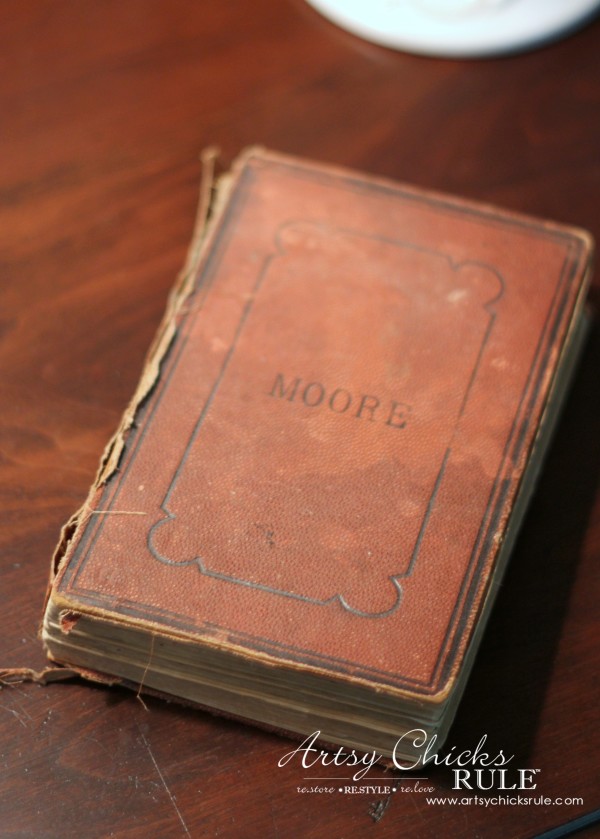 I talked more about this one (and the inside) here in this post. — "Shop Your Home – A Decorating Challenge"
It is signed 1891 in the inside cover.
And I was just given these lovelies….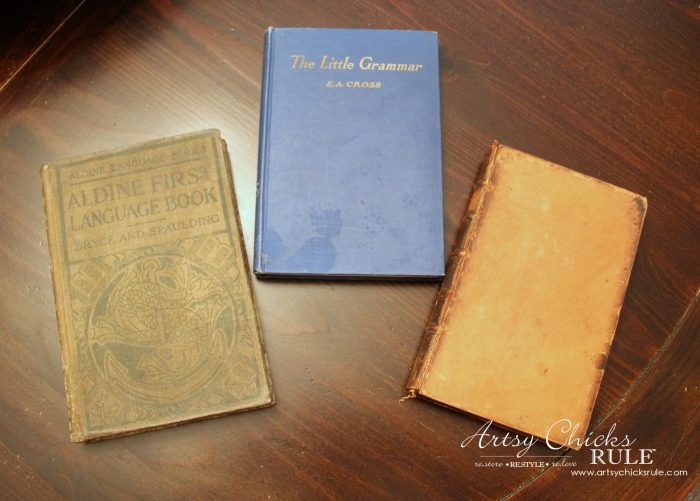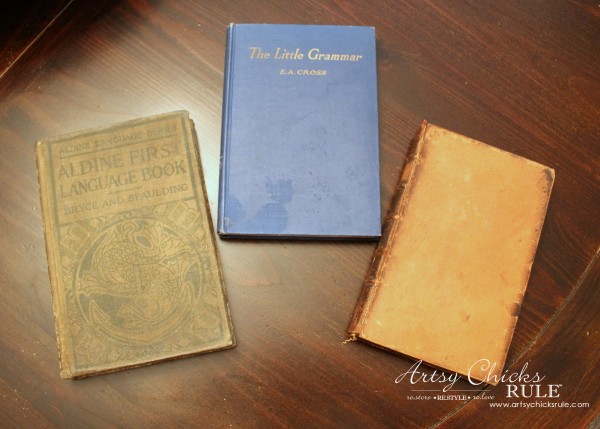 The book on the left is from 1913, the middle is from 1934 and the one on the right is from 1770!!!
I researched it and I have Volume 3 of 6 Volumes.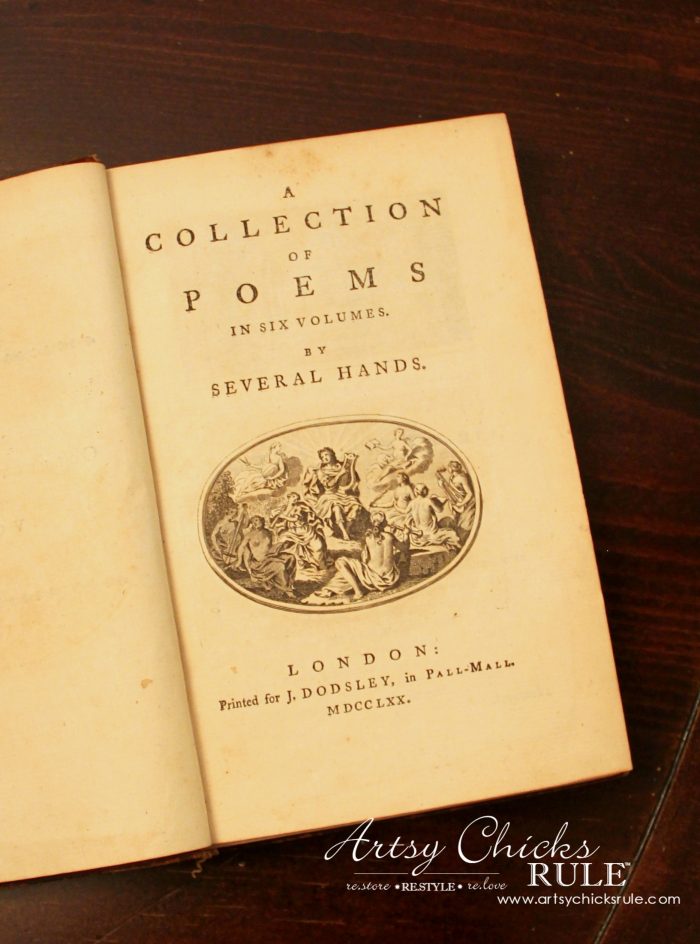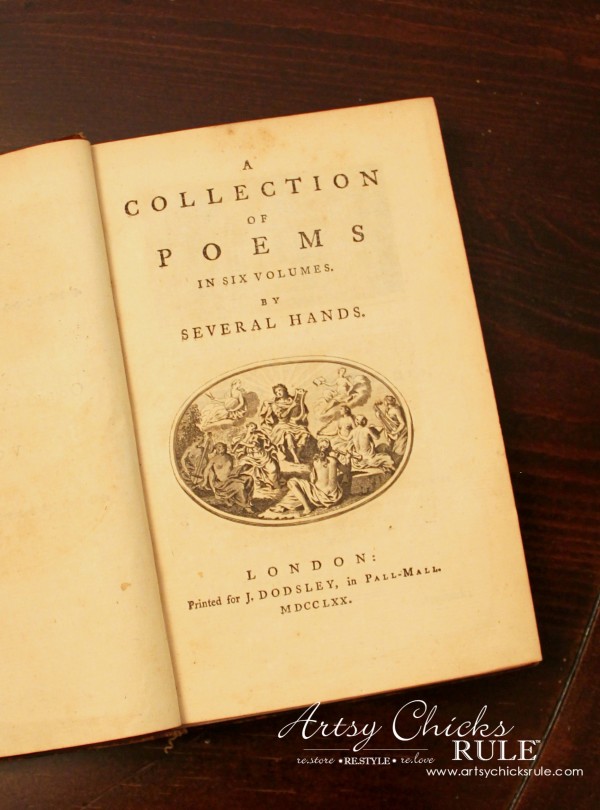 I can't believe it. I am in LOVE.
And I adore these old poems too.
(although I have trouble reading them for fear of the book falling apart…so I keep it on the shelf safely tucked away)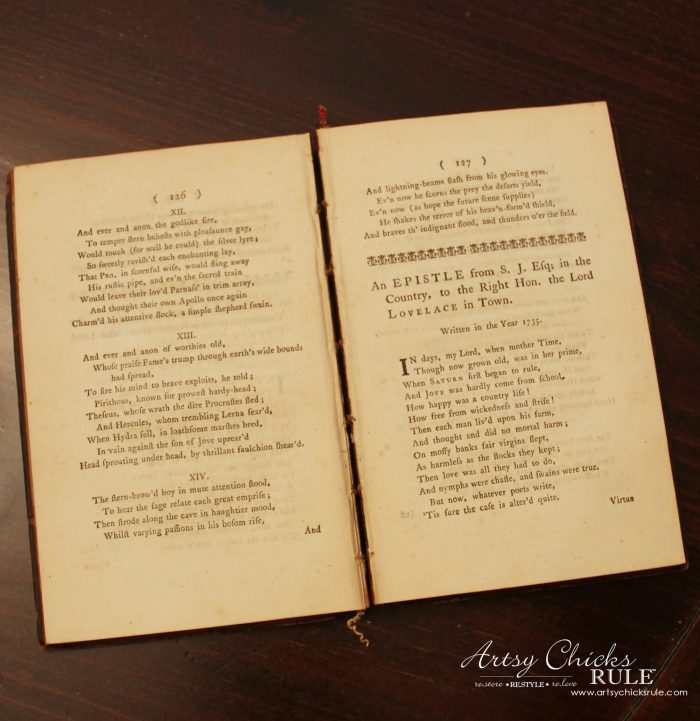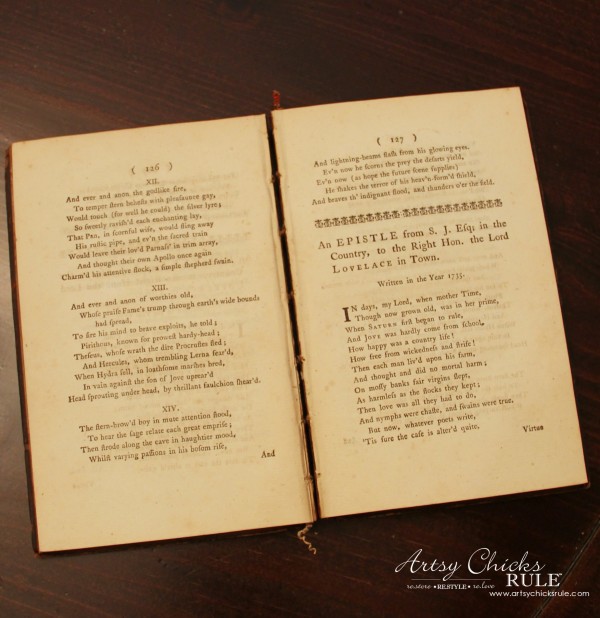 I looked this one up. If I had all 6 Volumes, the value is around $500-$800.
I don't have all 6. BUT I wouldn't sell even it I did!
It's the oldest book I own. (it's that one on top)
What a treasure.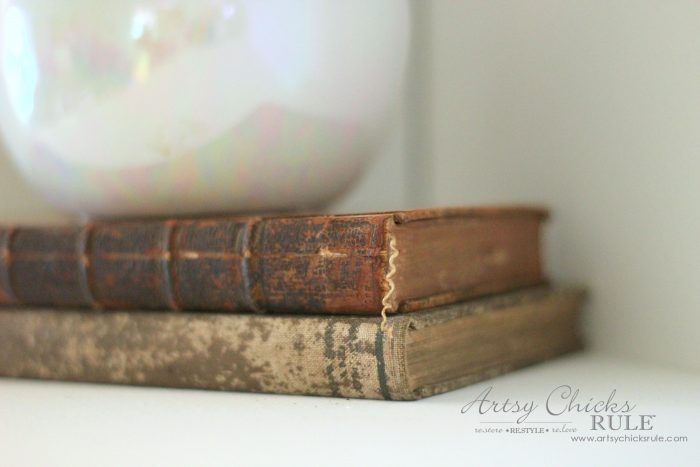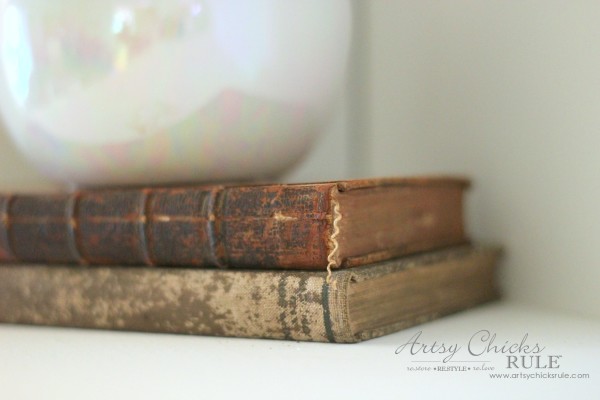 Can you just imagine what this book has seen??
The thought of what it has seen, and the hands it has passed through, is just so exciting and amazing to me!
I'd love to follow it through time.
How fun would that be?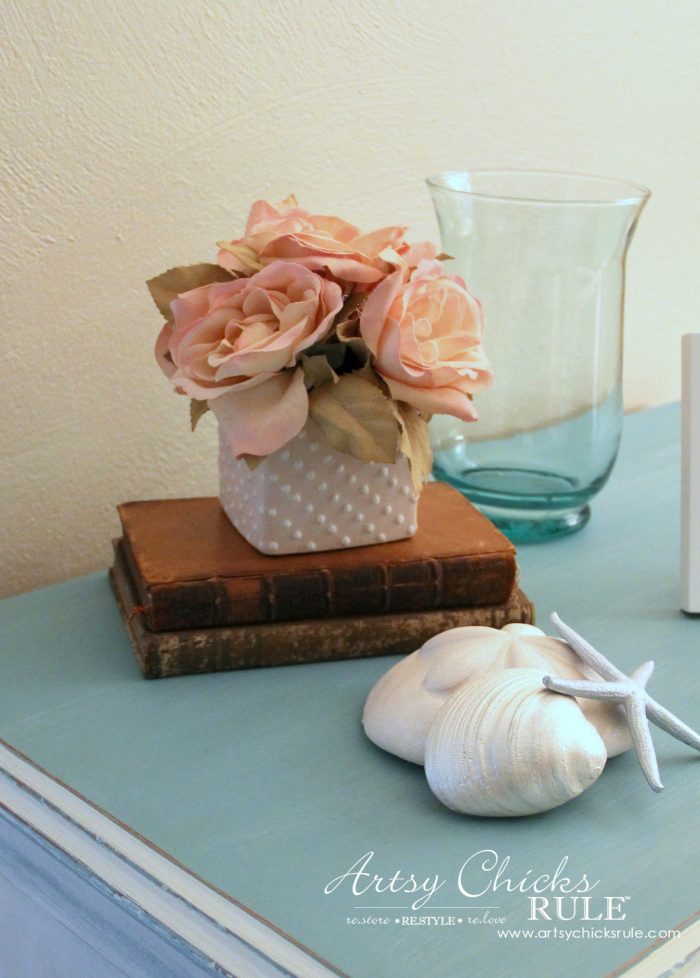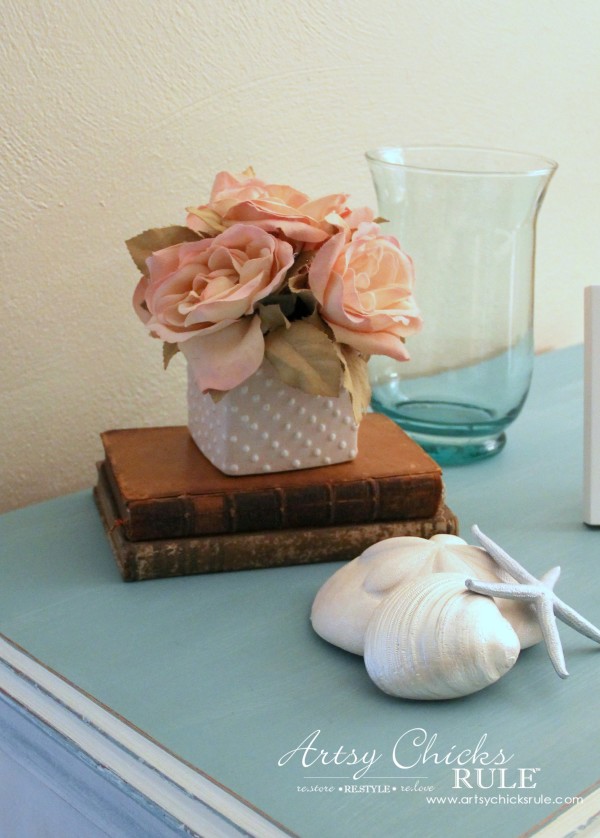 LOVE
AND lastly….Y'all know I collect old, vintage, antique furniture too.
The pieces are all over my home and vary in age.
But have you all seen one of my latest acquisitions?
If you follow me on Instagram, then you've seen this already.
We found it an estate sale of a Civil War boat captain's home. (the original owner)
I will share the rest of the home next month with you guys.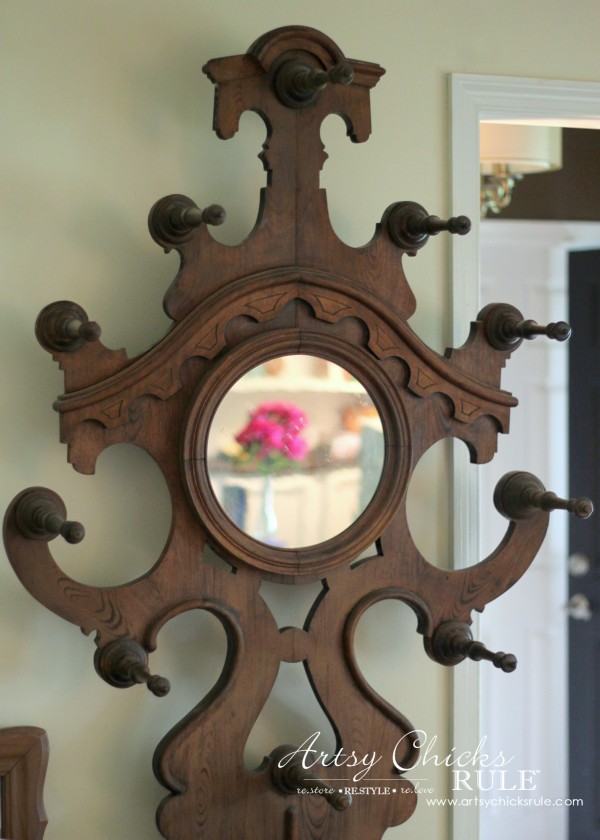 It is a hall tree and from what I can tell, it is dated around the late 1880's.
This it the top half. You'll have to follow along to see the rest. ;)
I plan to add the missing wood pieces, repair it and either re-stain or just polish it.
Probably polish since I want to keep it as original as possible…but it will all depend on how the repairs go.
But absolutely no painting this one.
Well, that's it for my vintage collections…..for now anyway!
Be sure to go by and see what kind of great collections my friends have too!