I'm sharing a two tone milk paint makeover today for themed furniture makeover day!
Here's how she started out….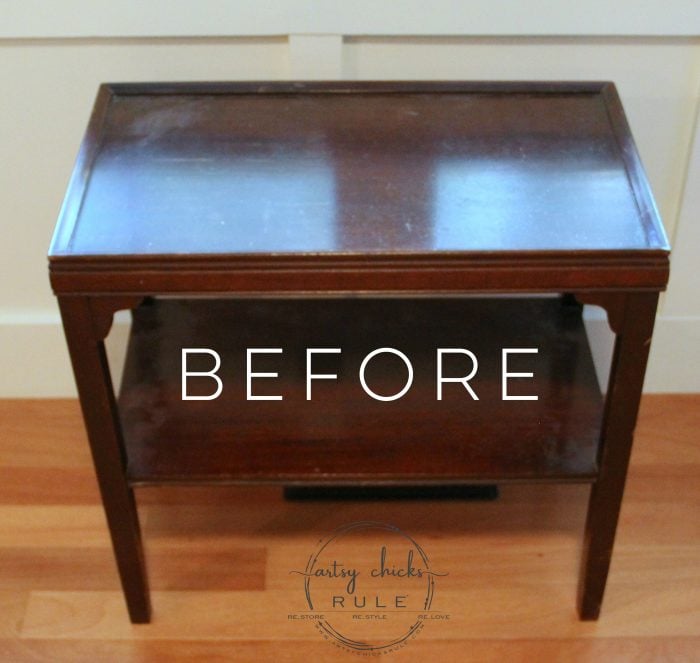 These months sure do fly on by. It seems like I finish one project and the next thing I know it's time for another!
(there are a group of bloggers who do a "themed" furniture makeover once every month… for any new readers out there that don't know what I'm talking about :) )
–to see previous month's themed furniture makeovers, click –> here.
So, as it seems to be, with me anyway, what I first "envisioned" didn't quite pan out.
I do have hope for the original vision on another piece but it just did not work out for this one.
Here's what I ended up with instead….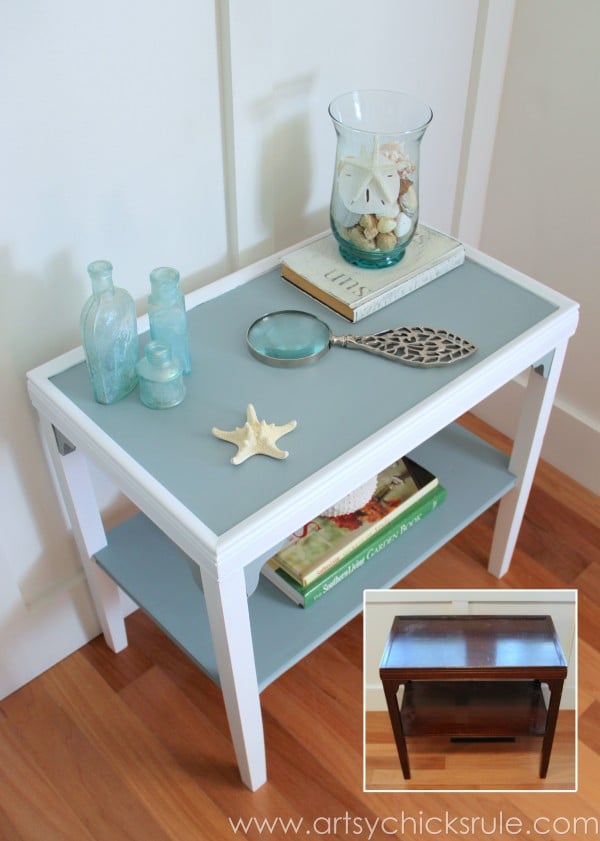 A little side table with a Milk Paint makeover.
I didn't even "clean her up" for the photo. That's how I got her. All dirty and neglected.
$10.
I used  *General Finishes Persian Blue
 and *Snow White
 Milk Paints to paint this table.
Loving their paints, by the way. The Persian Blue is similar to Duck Egg Blue Chalk Paint that I use a lot but has bit more of a gray tone to it.
Which I really love for something similar but a little different.
BUT anyway…I had originally planned to paint it silver and a really pretty mauve/gray color (bottom shelf and accents) with a bit of decoupage (top).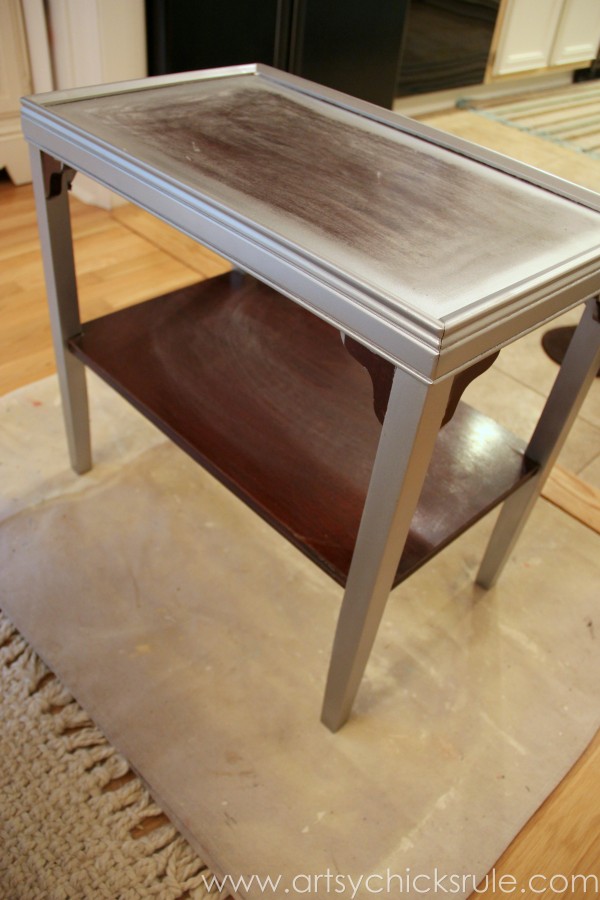 Isn't the silver pretty? I was a bit bummed it didn't work out. And in case you are curious, I ended up not liking the way the paper decoupage was looking with the silver.
So I changed gears…in a really big way.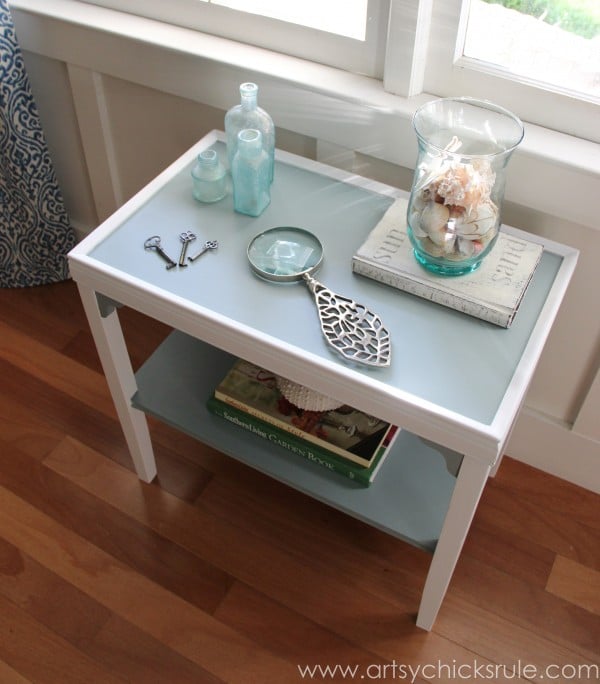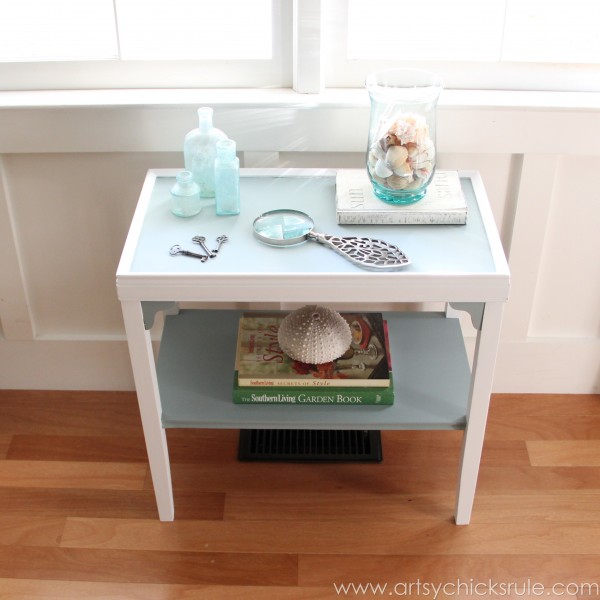 And honestly, I'm kind of glad I did. It all works out in the end.
This pretty little table is going outside in between my two white rockers on the front porch.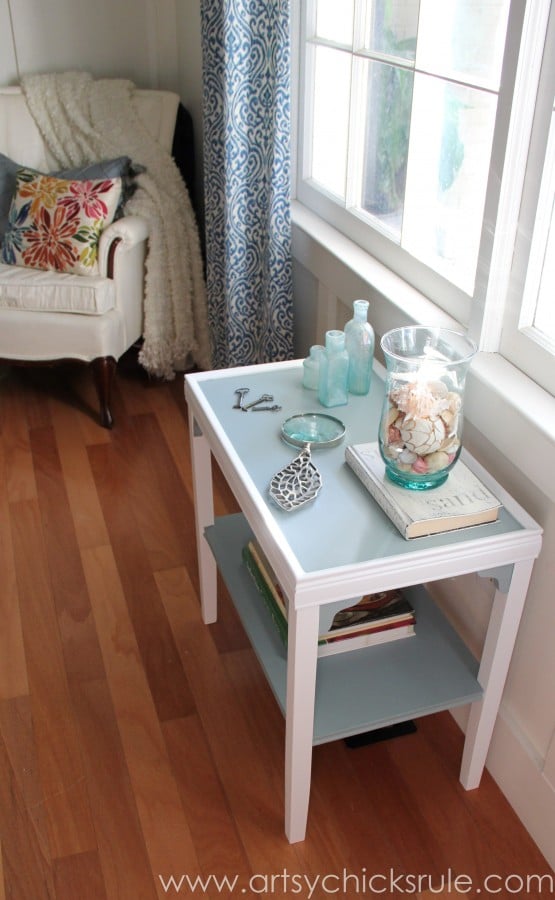 It's going to look great out there since the predominant color is Duck Egg – Persion Blue-ish….with white furniture.
I really think I need to stop talking about it and just go ahead and paint my front door the same color too.
One day!
But for now…some close ups of the "stuff" I styled it with.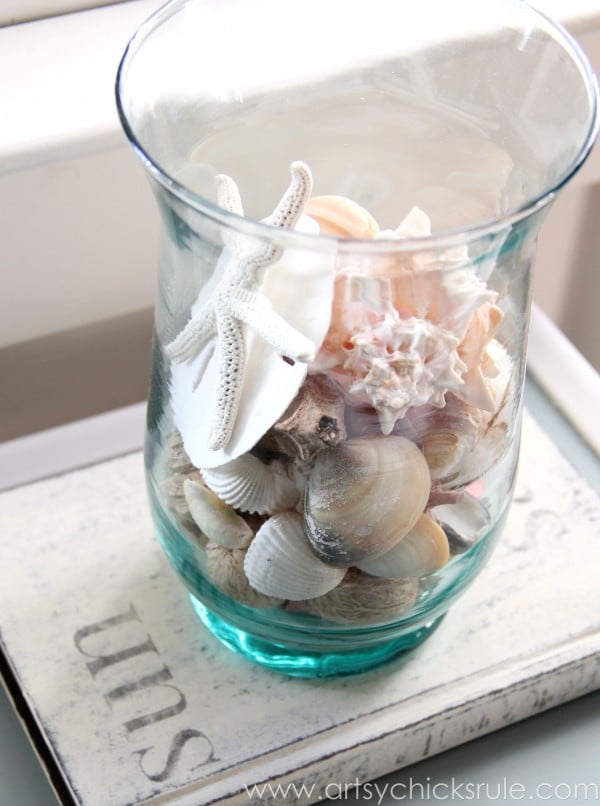 Can never have enough seashells. I don't think so anyway.
And the book….I actually painted a black book I picked up at the thrift store with Chalk Paint (it's not old, don't worry!), sanded it a bit and stenciled some words onto it.
Fun little project.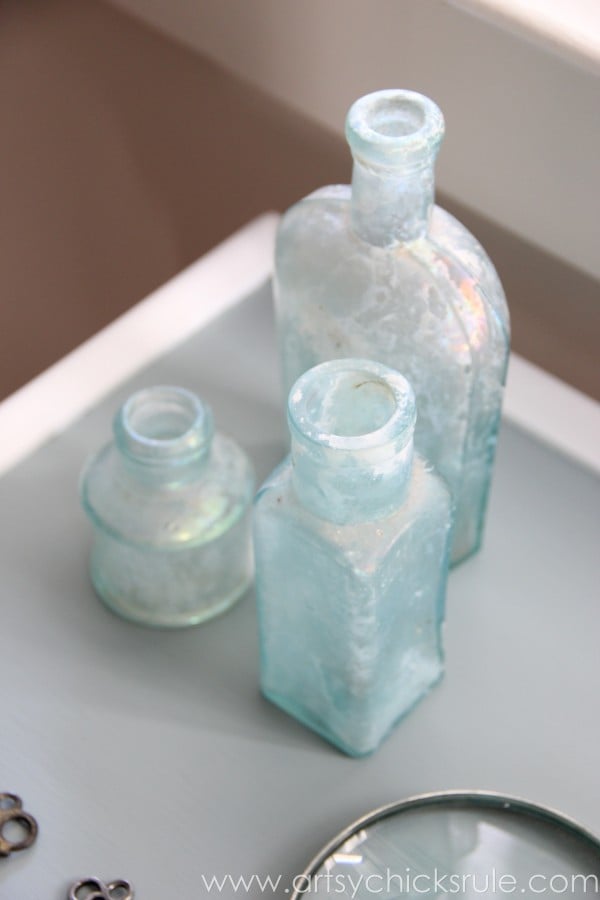 Some of my old blue bottle collection. LOVE.
Close up corner…
So there you have it…my "two-tone" contribution.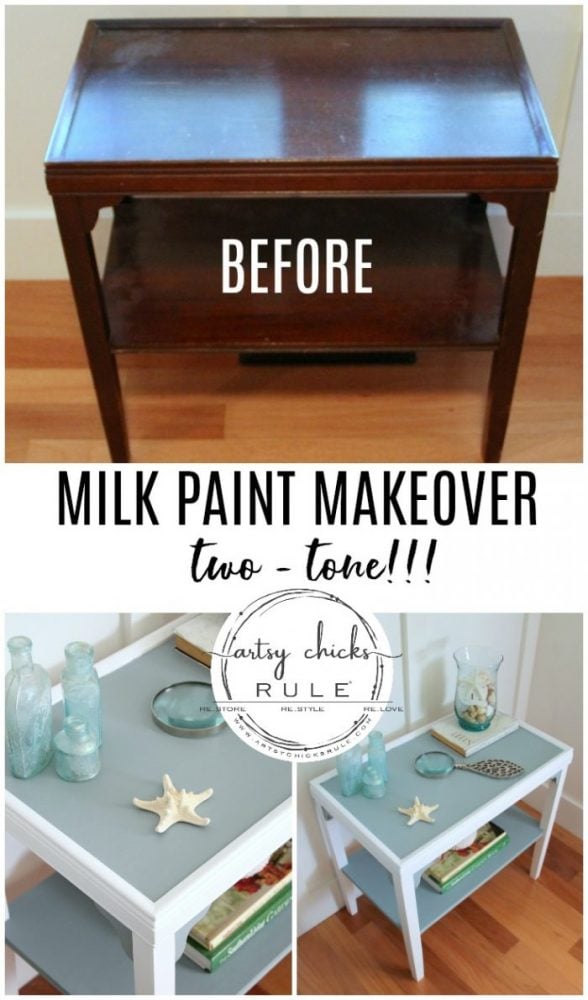 Be sure to check out all of my friends "two tone" projects below too!
I've got some fun things coming soon….a really gorgeous color to share with you all (Corinth Blue Milk Paint), Antoinette Pink Chalk Paint/Decoupaged table, some new stain I'm playing around with and more! Stay tuned! ;)
Be sure to stay tuned to see what I did to this $6 thrift store table! (it involves graphics! :) )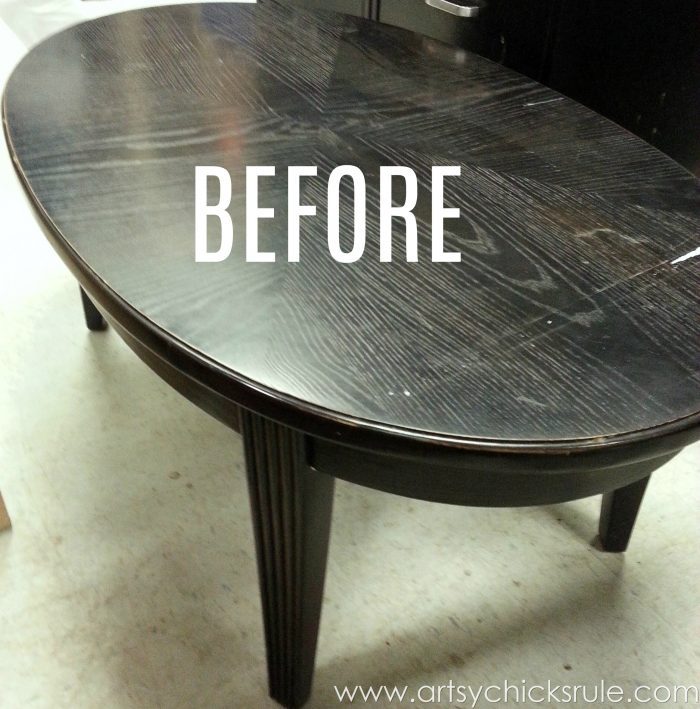 UPDATE!!! See it now, here!!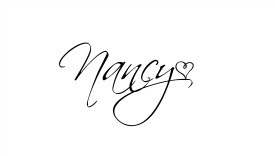 ENJOY the rest of the "two-tone" projects from my talented friends below!!!
Follow Along Here!