Top Ten Most Popular Posts From 2014 (new in 2014)
This post may contain affiliate links. Please see disclosures here.
Happy New Year's Day Y'all!
Hope you all had a wonderful New Year's Eve whether you stayed in or went out!
On Sunday, I shared with you all the TOP TEN most popular posts FOR 2014.
Which included posts from 2012 to now.
Today, on this first day of 2015, (Happy New Year! :) ) I thought it'd be fun to share my TOP TEN most popular posts FROM 2014.
Posts that were actually written in 2014. Those Top Ten.
(the first few are duplicates)
…………………………………………….
Number 1 for 2014 is….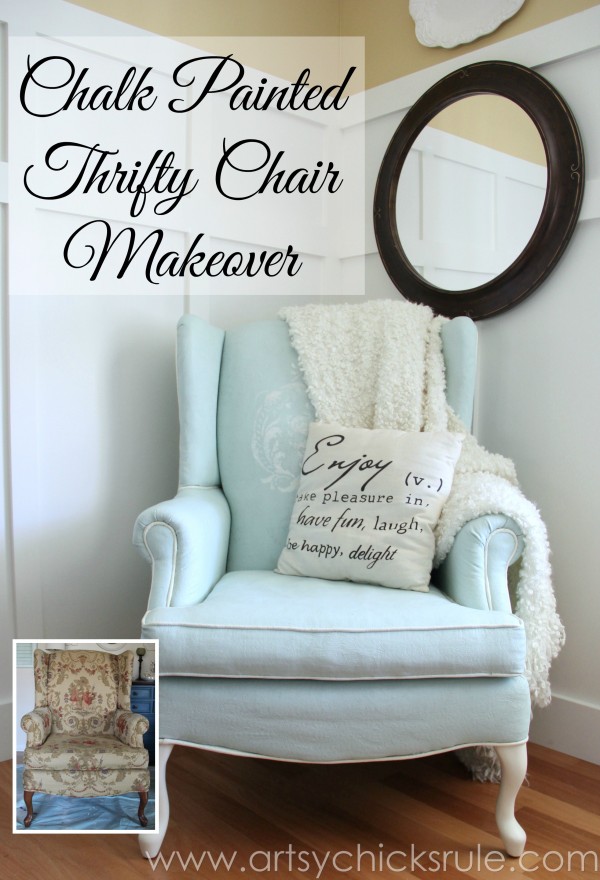 Number 2…..
Another Chalk Painted Chair.
Number 3…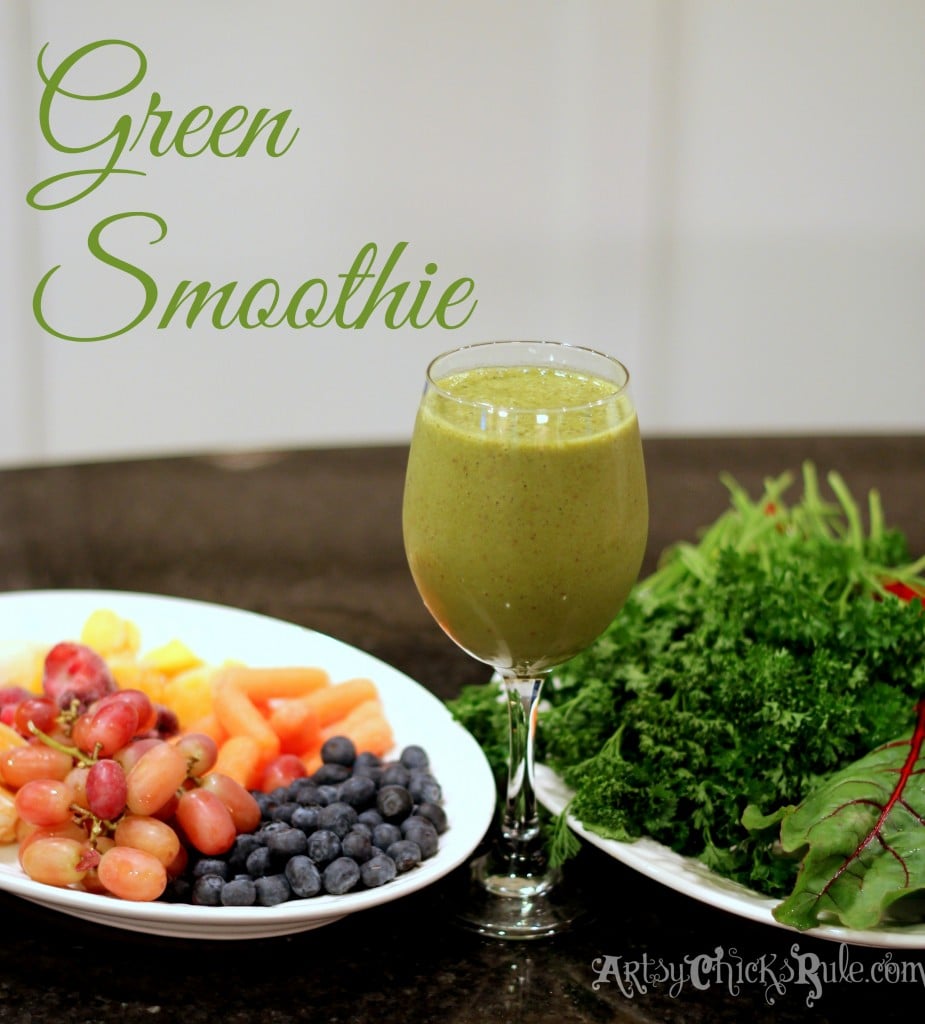 Healthy GREEN SMOOTHIES…in January of last year.
This January I'd like to talk about juicing (just the juice, no pulp) IF I can get that food blog up and running soon enough! ;)
Number 4…
DIY Tufted Ottoman (started out as a glass topped thrift store table!)
That fabric is a drop cloth, by the way.
Number 5…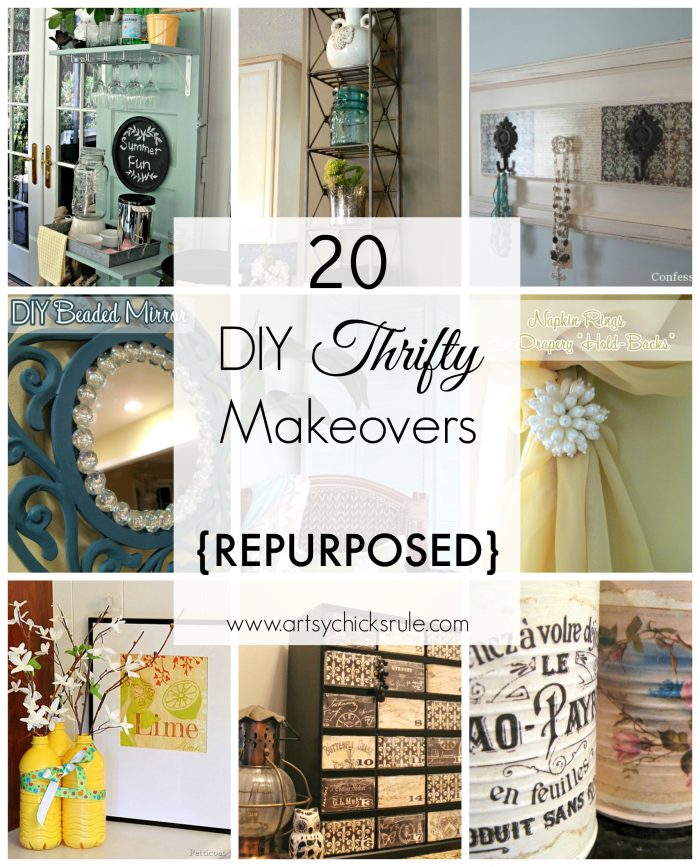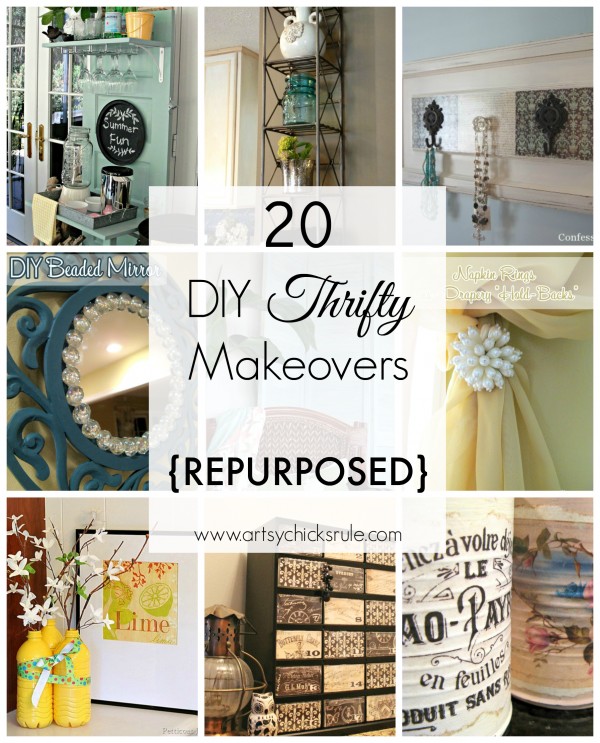 A fun round up of mine and some friend's thrifty, repurposed projects.
20 DIY Thrifty Makeovers
Number 6…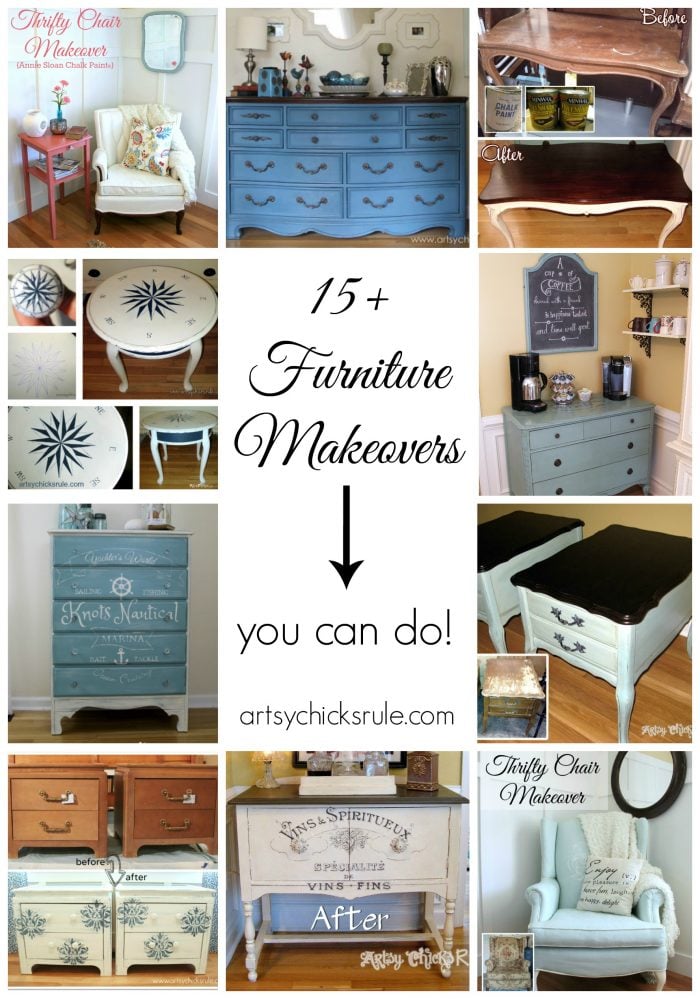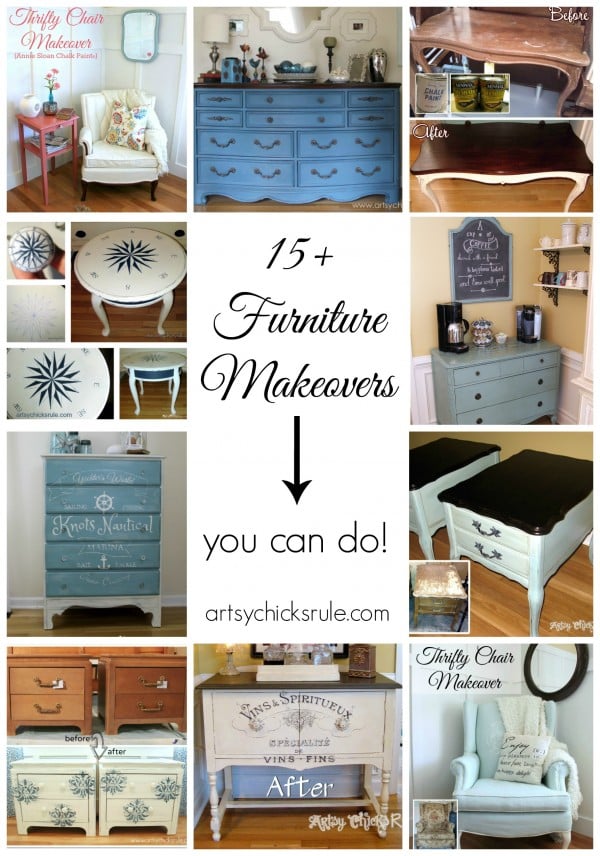 15+ Furniture Makeovers — you can do! It's true!! :)
Number 7…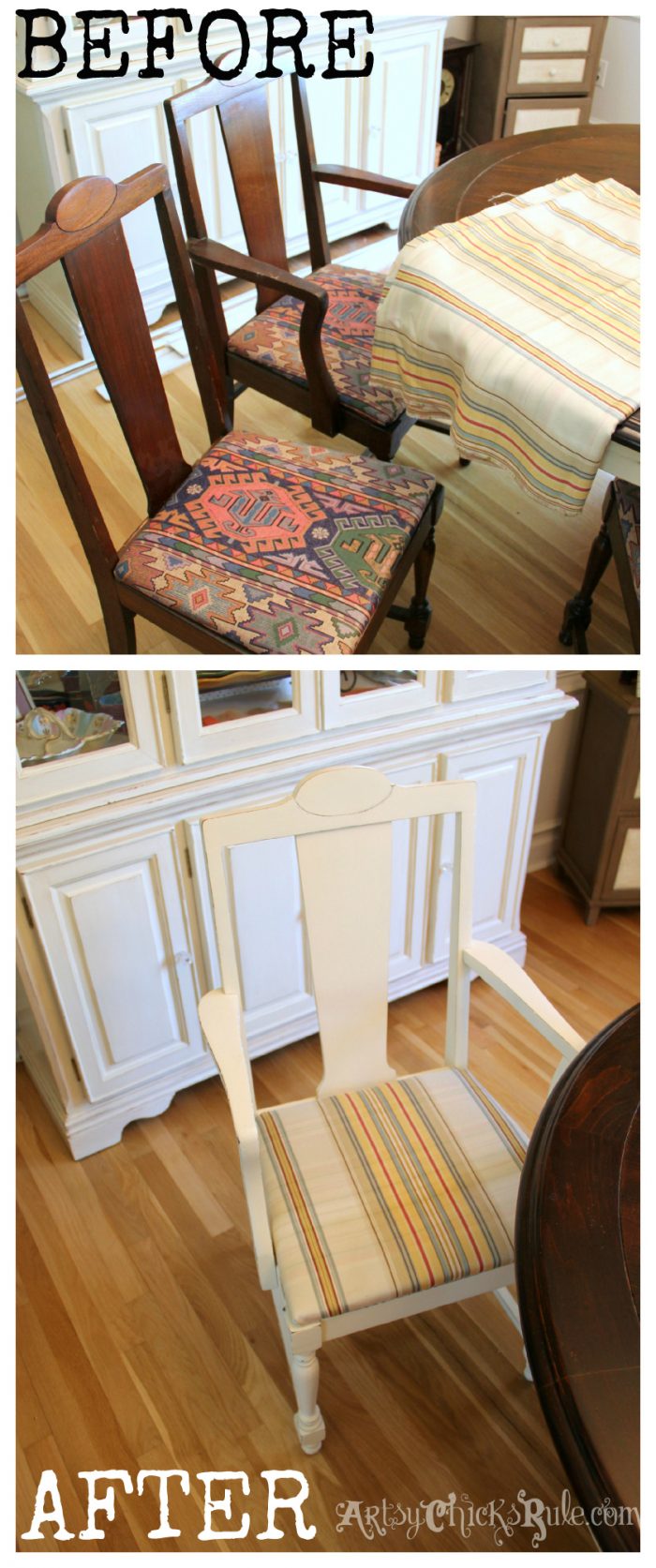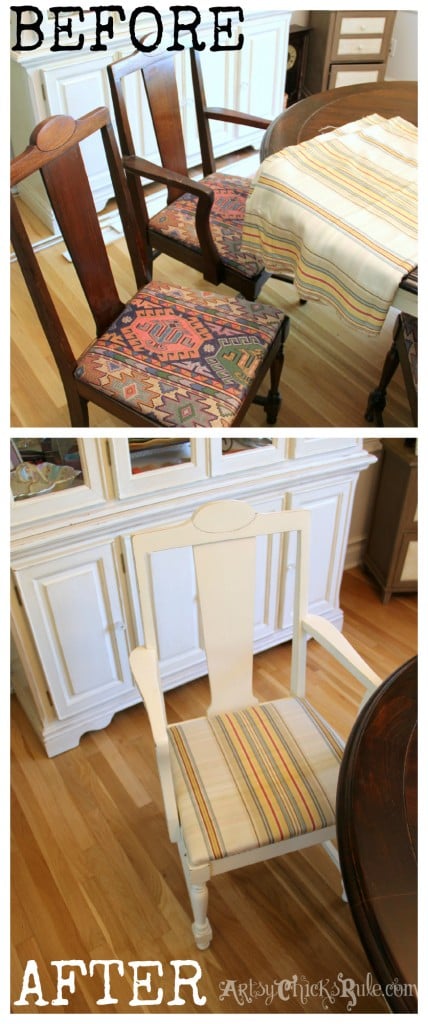 Dining chairs…..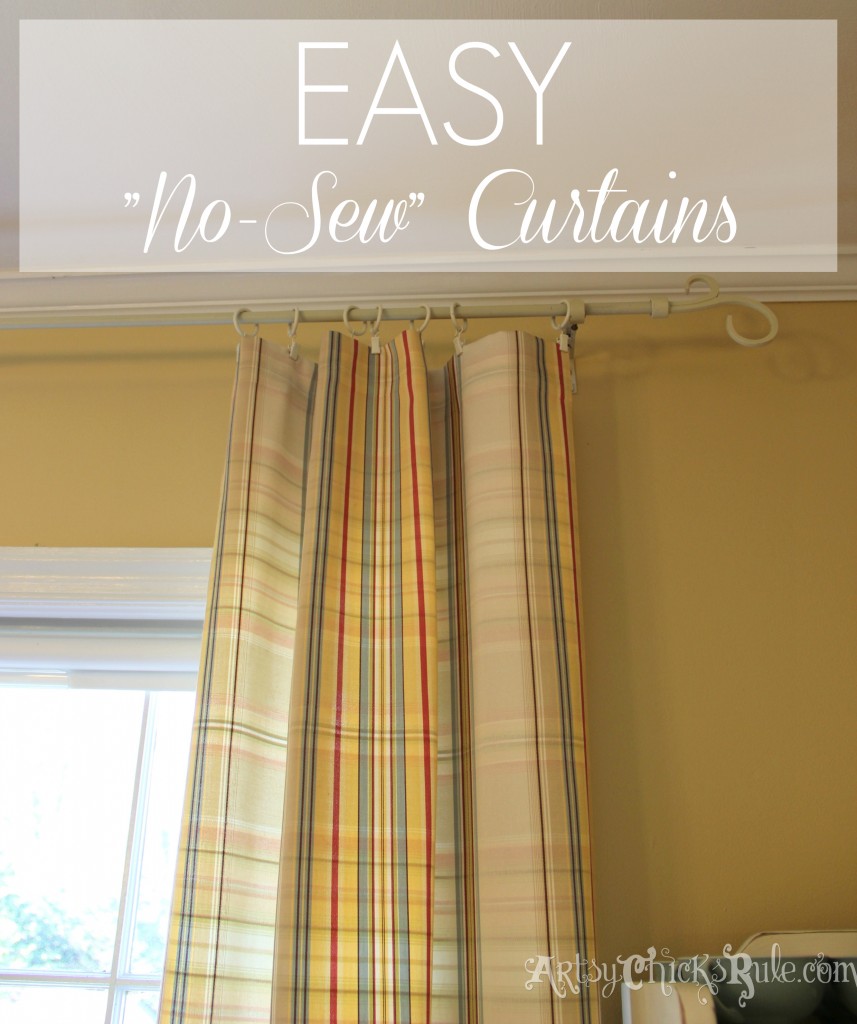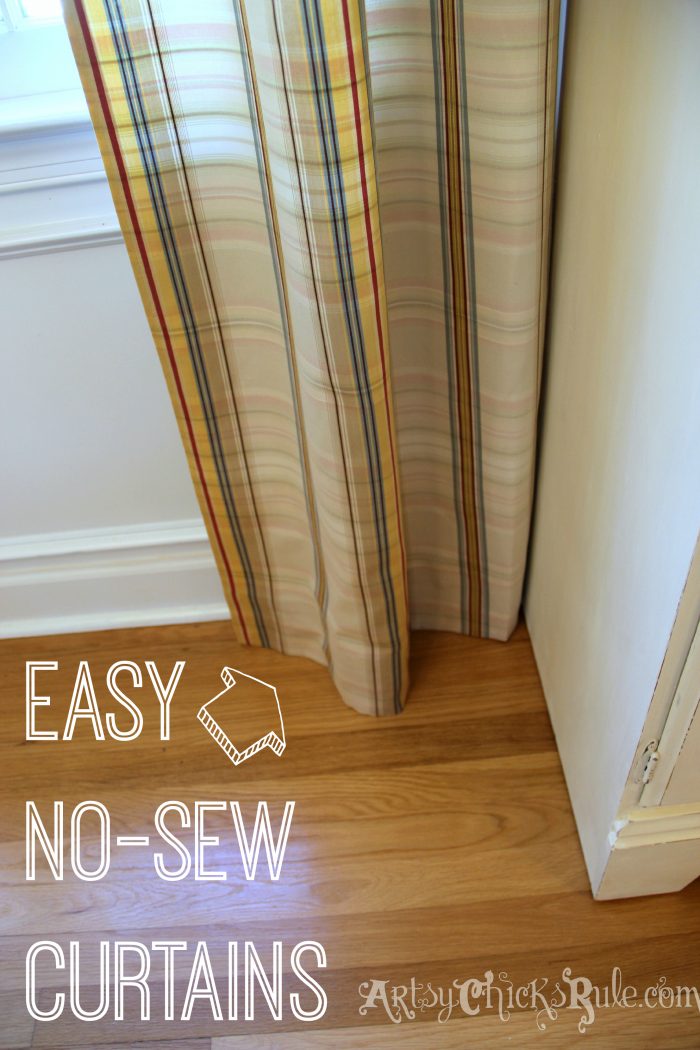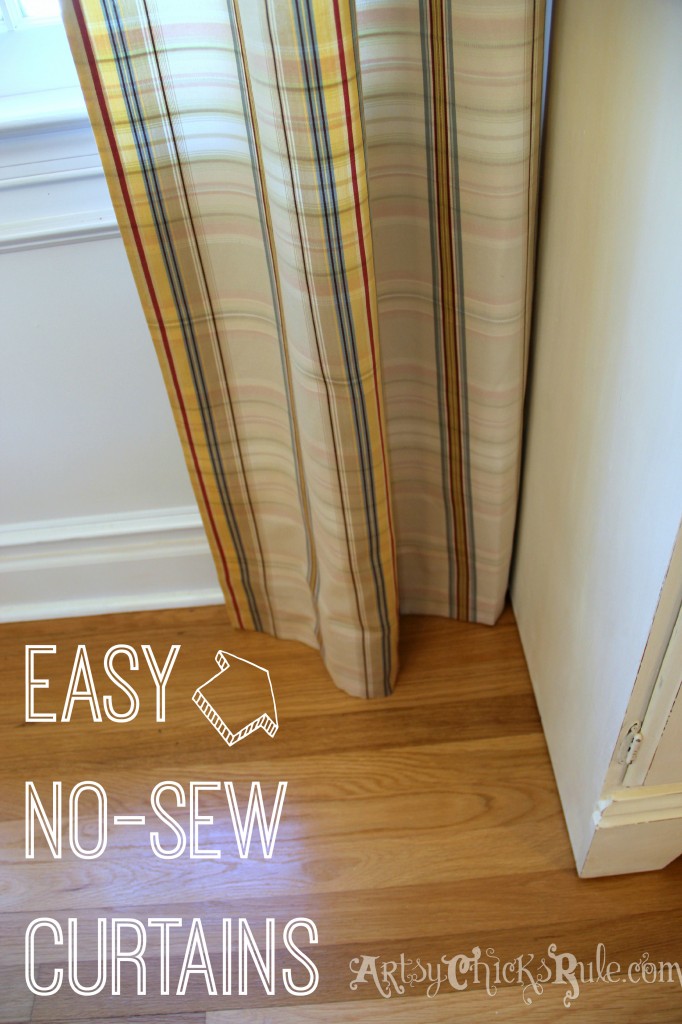 ….and Easy DIY No Sew Curtains.
Number 8…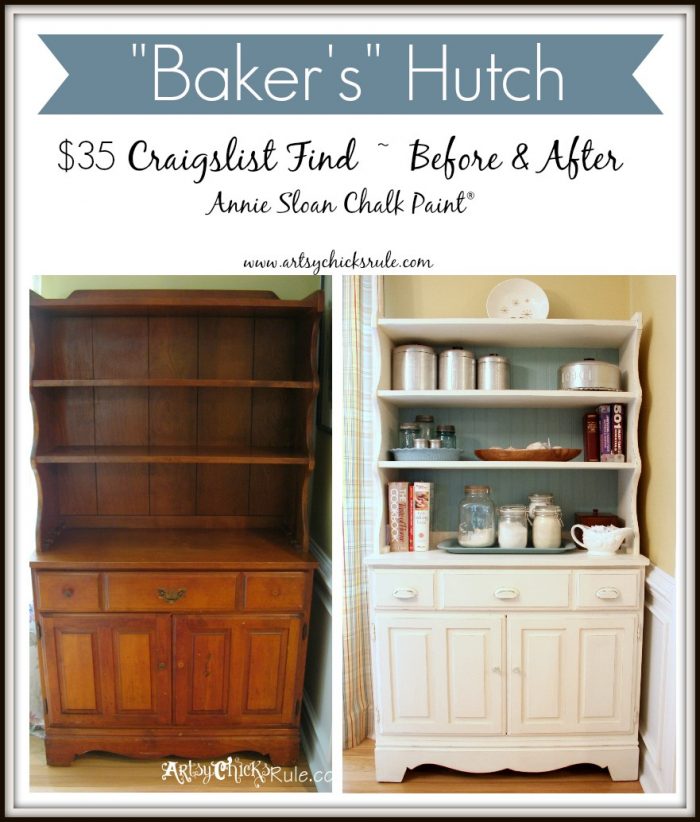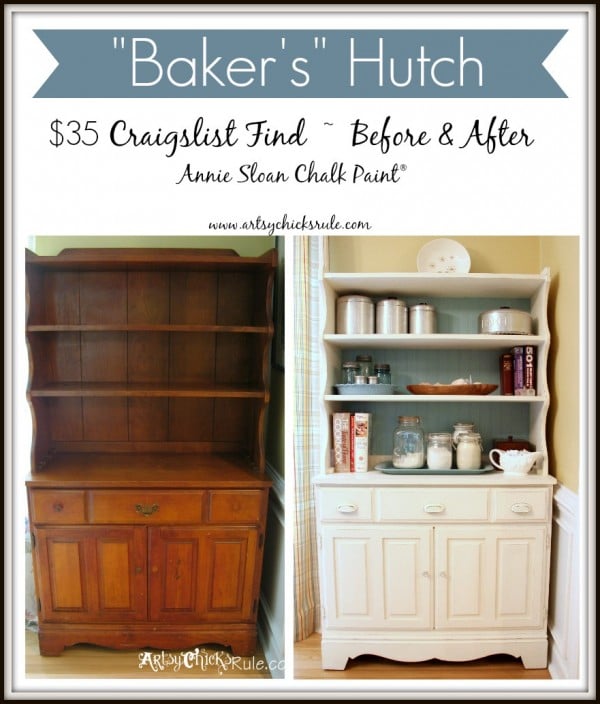 My Craigslist find….turned Baker's Hutch.
Number 9…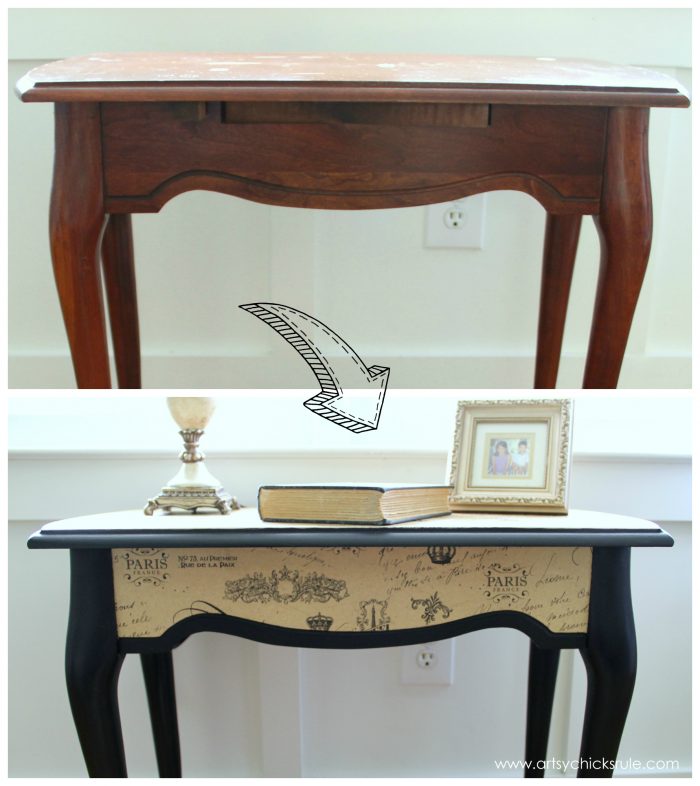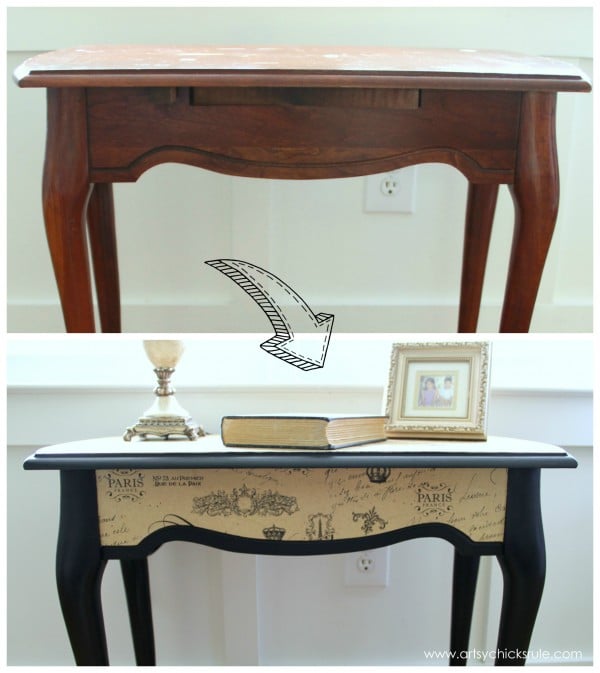 French Paper Decoupaged Table.
$5 thrift store find.
Number 10…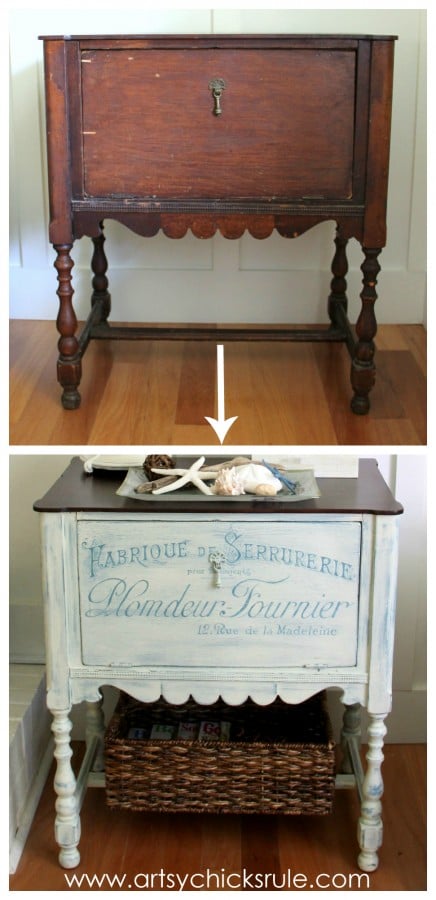 French Styled Thrifty Cabinet Makeover
We use it to hide our cable box. I just love this one!
These were the TOP TEN posts brand new for 2014.
Now bring on 2015!
Lots of exciting things on the horizon. :)
Some of the things I'll be sharing are my laundry room before and after (before, before!),
the DIY "how-to" FAUX board & batten in our family room,
the built in bookcase/cabinet in our study,
furniture makeovers galore…and more!
(plus the food blog!)
Love and Blessings to you in 2015!!
xoxo