Artsy Chicks Rule (Top Ten Posts of 2014)
This post may contain affiliate links. Please see disclosures here.
Happy (almost) New Year's my friends!!
Can you believe a new year is upon us already??
2015
How can it be? I graduated from high school in 1985…oh my goodness.
That really doesn't feel like that long ago…no wait, it does, it really does. Some days. ;)
Well, it's time to put together my top ten posts for the year.
The 10 most popular posts on the blog here at Artsy Chicks Rule.
It was fun to take a look and see "who" made the list!
Some of the same contenders as last year….and a few new ones.
(you can see my top ten list from last year here — Best of 2013)
And for even more fun, I've teamed up with a bunch of my blogger friends who are also sharing their TOP TENS!
Be sure to click the links at the bottom of this post to see which of their posts made the list!
…………………………………………….
And now, the most popular post on the blog this year was…..drumroll…kidding. ;)
It's not that exciting.
Except …. it was number one last year also!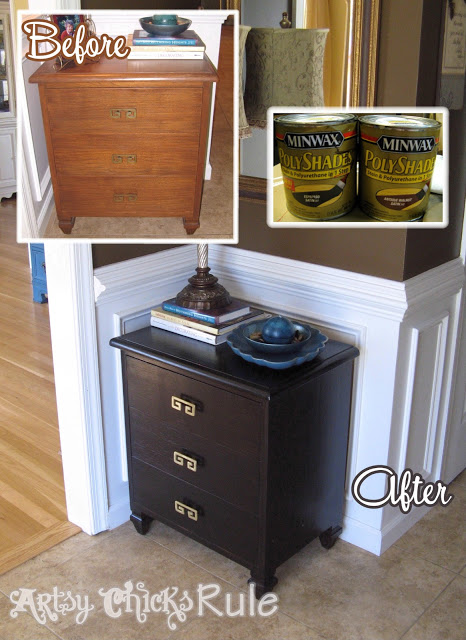 (1) Super Easy Way to Update Wood Stained Furniture
Minwax Polyshades….well, yep, it's been pretty good stuff and I've used it quite a bit.
As a matter of fact, another table I did with it made this list.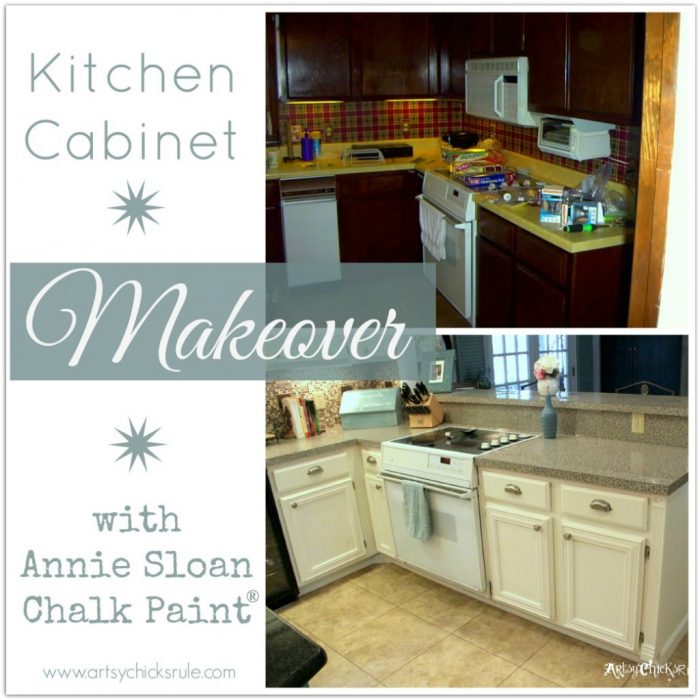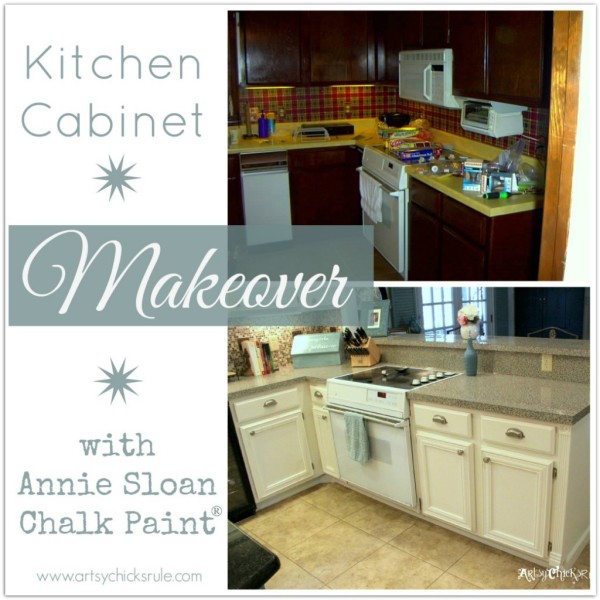 (2) Kitchen Cabinet Makeover with Chalk Paint
It was on the list last year too, just a bit further down. I did indeed paint my cabinets with Chalk Paint®.
I love them and they have held up great!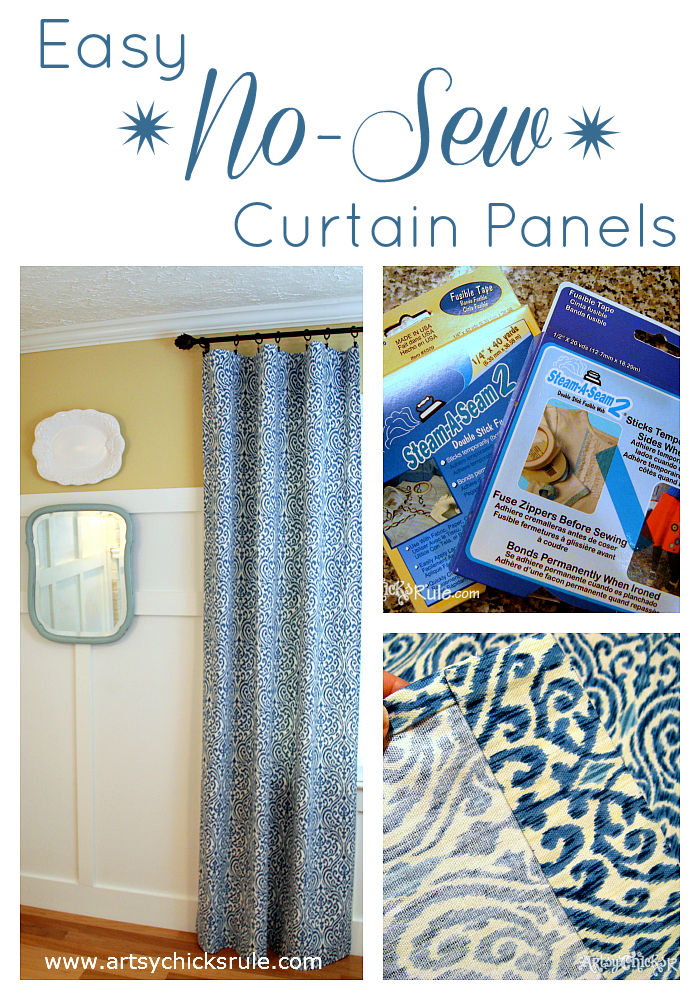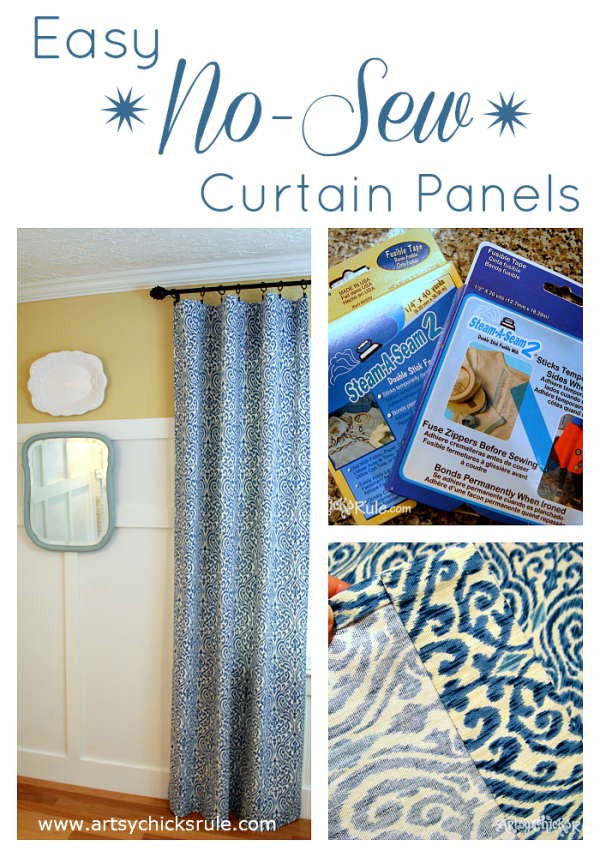 (3) Easy No Sew Curtain Panels
Another one that was also on the list last year. These have been hugely popular.
I actually made another set for my home.
You can see those here.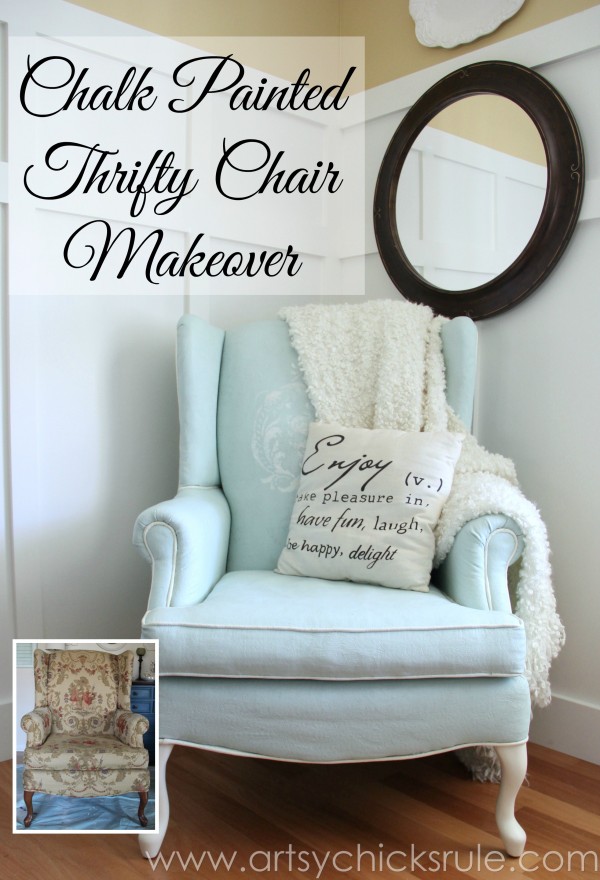 (4) Painted Upholstered Chair with Chalk Paint
Yep, I painted fabric with Chalk Paint….many times now.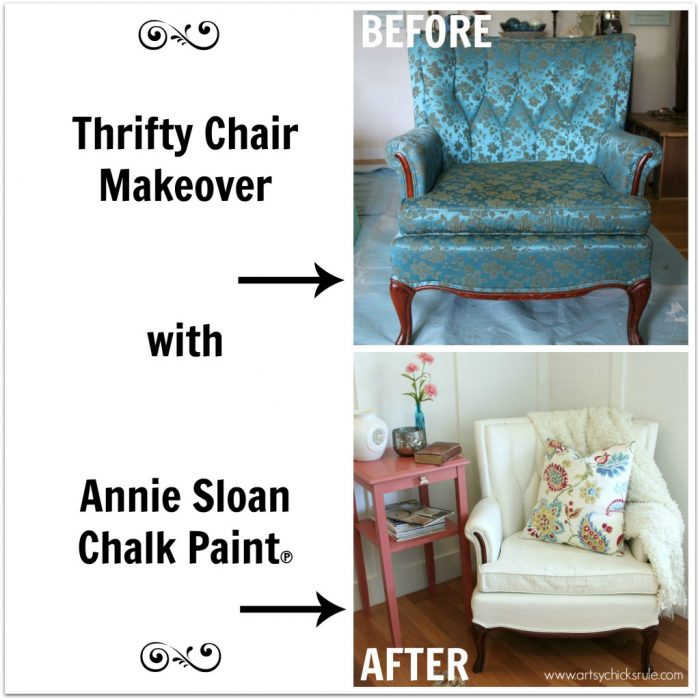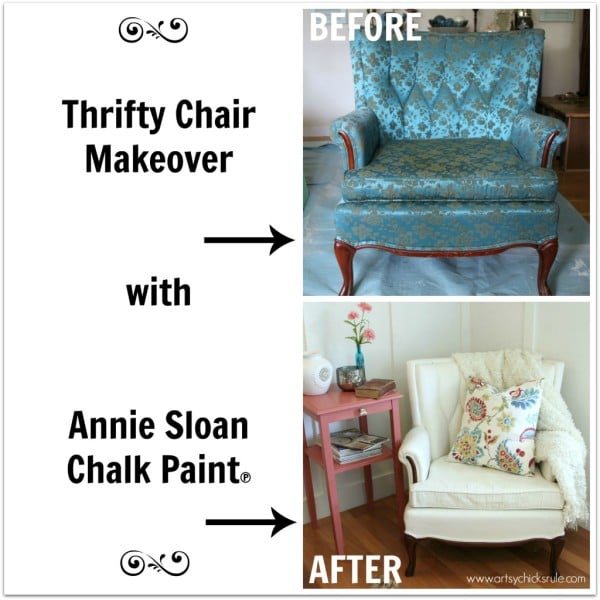 (5) Thrifty French Chair Makeover
And I did again on this one…which also made the top ten.
You guys like the idea of painting a chair, it seems!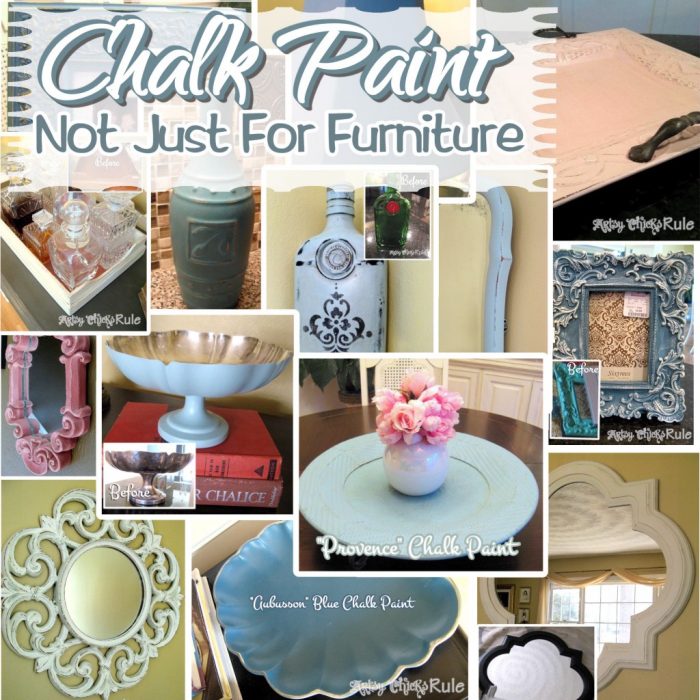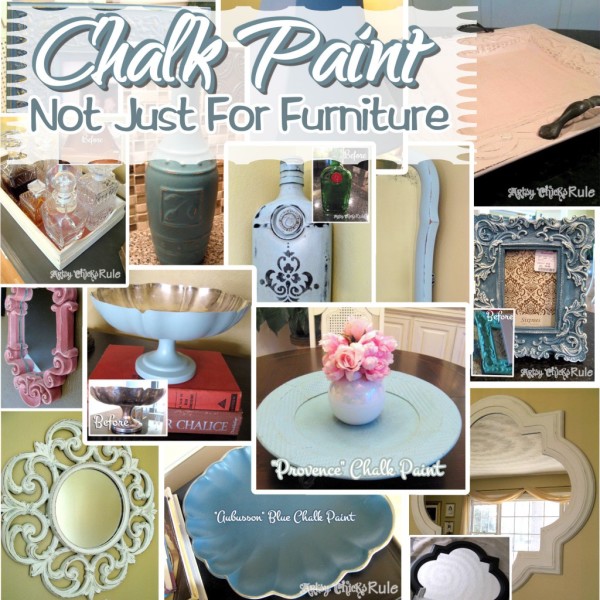 (6) Annie Sloan Chalk Paint – It's Not Just For Furniture
Also made the top ten last year. I'm a Chalk Paint fan and have used it throughout my home. :)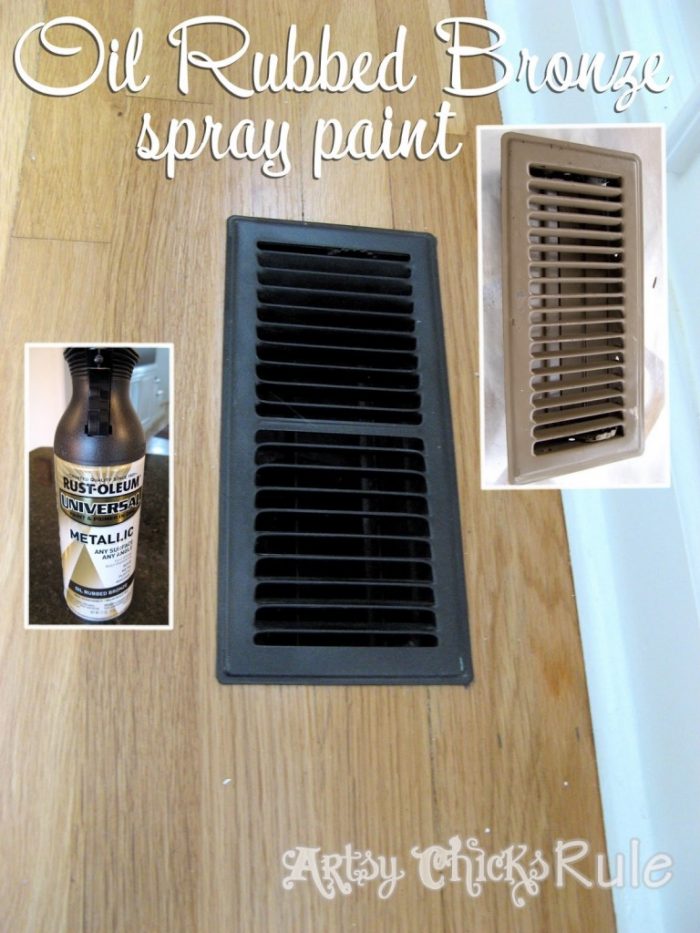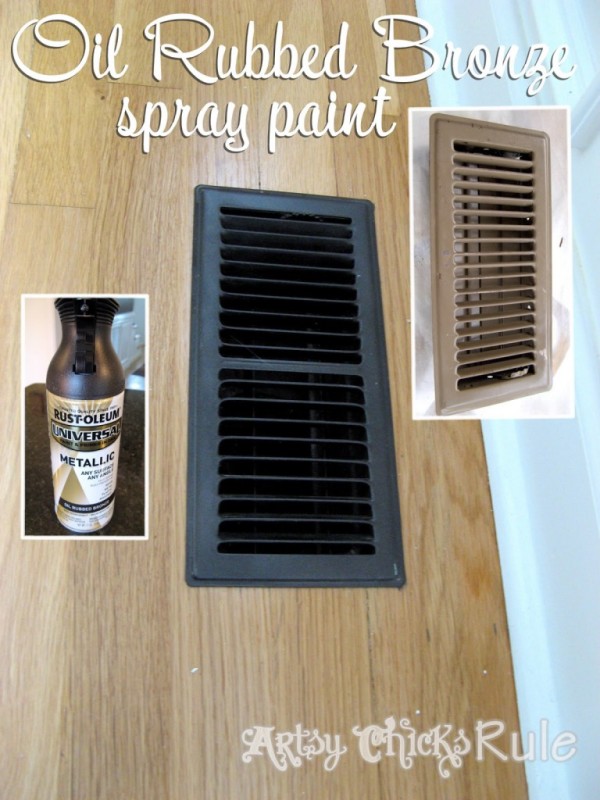 (7) Many Uses of ORB – Oil Rubbed Bronze Spray Paint
Not surprised! (on the list last year) Loved it then, love it still.
Love, love, love.
(I even used it on the handles below)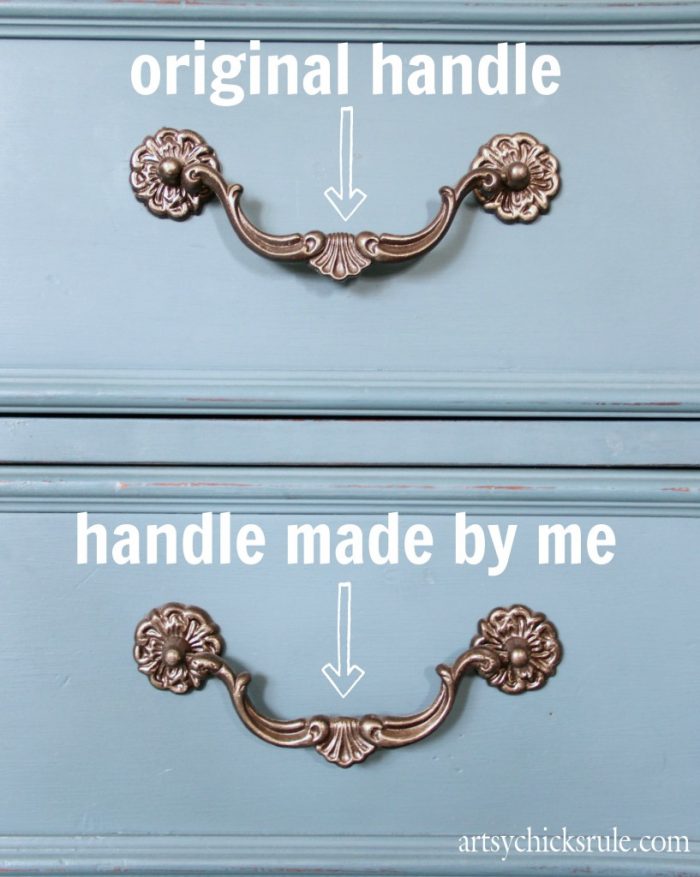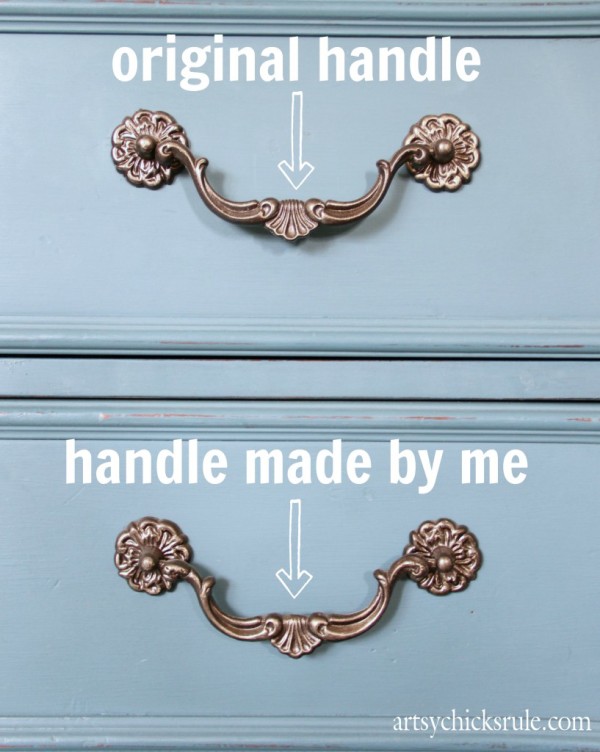 (8) Missing Hardware? Here's a Fix
This one was a sleeper hit. ;)
I am so glad it got the notoriety that it deserved. Poor little post.
I'm most proud of this one. It's been featured on many sites this past year such as Apartment Therapy , Huff Post and Makezine.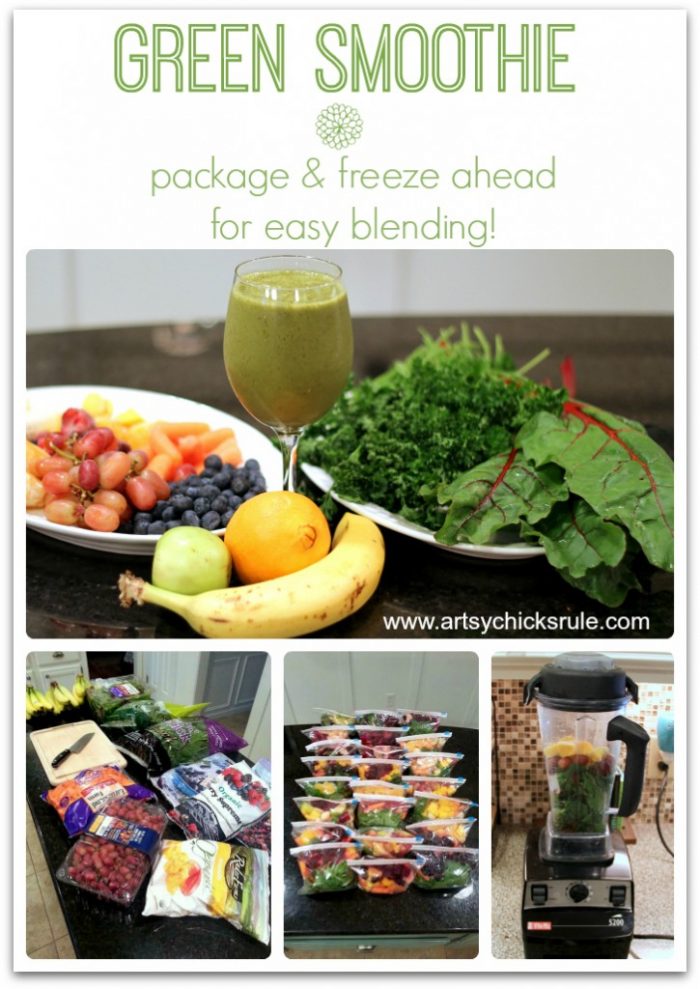 (9) Get Your Green Smoothie On – Recipes and a Tip
Yay!! Near and dear to my heart.
Healthy living and healthy eating.
So happy to see this in the top ten….and I should maybe let the "cat outta the bag" along with it.
I've decided to start a food blog. (crazy I know, this one keeps me busier than I ever imagined!)
But I love food, love to cook and I'm passionate about healthy eating. (well, I do have a few not so healthy recipes but the majority…healthy)
I wanted to create a place devoted solely to that so came up with a new blog idea.
Hope to have it up and running very soon!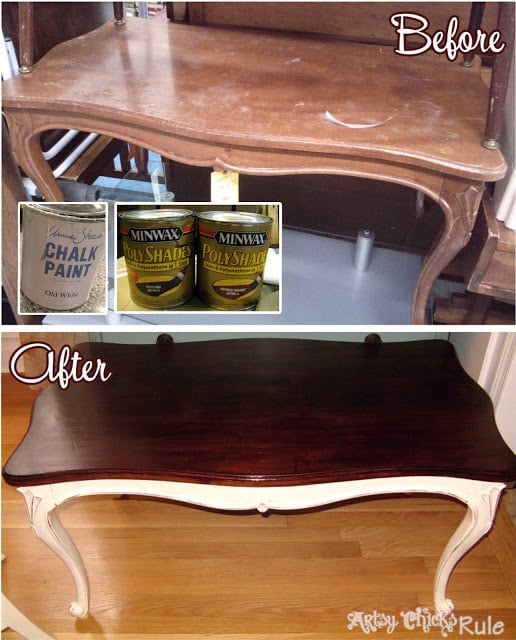 (10) Old Thrift Store Coffee Table Transformed with Chalk Paint and PolyShades
More PolyShades….and Chalk Paint.
Popular stuff!
And I have to share with you one that did not make the list this year (but did last) BUT continued to grow in pins over on Pinterest!
Last year at this time it had 22,000 pins. Well, as of right now it has been pinned 93,774.
Wowzers!! That's just crazy!
But it is a favorite little corner of ours too. :)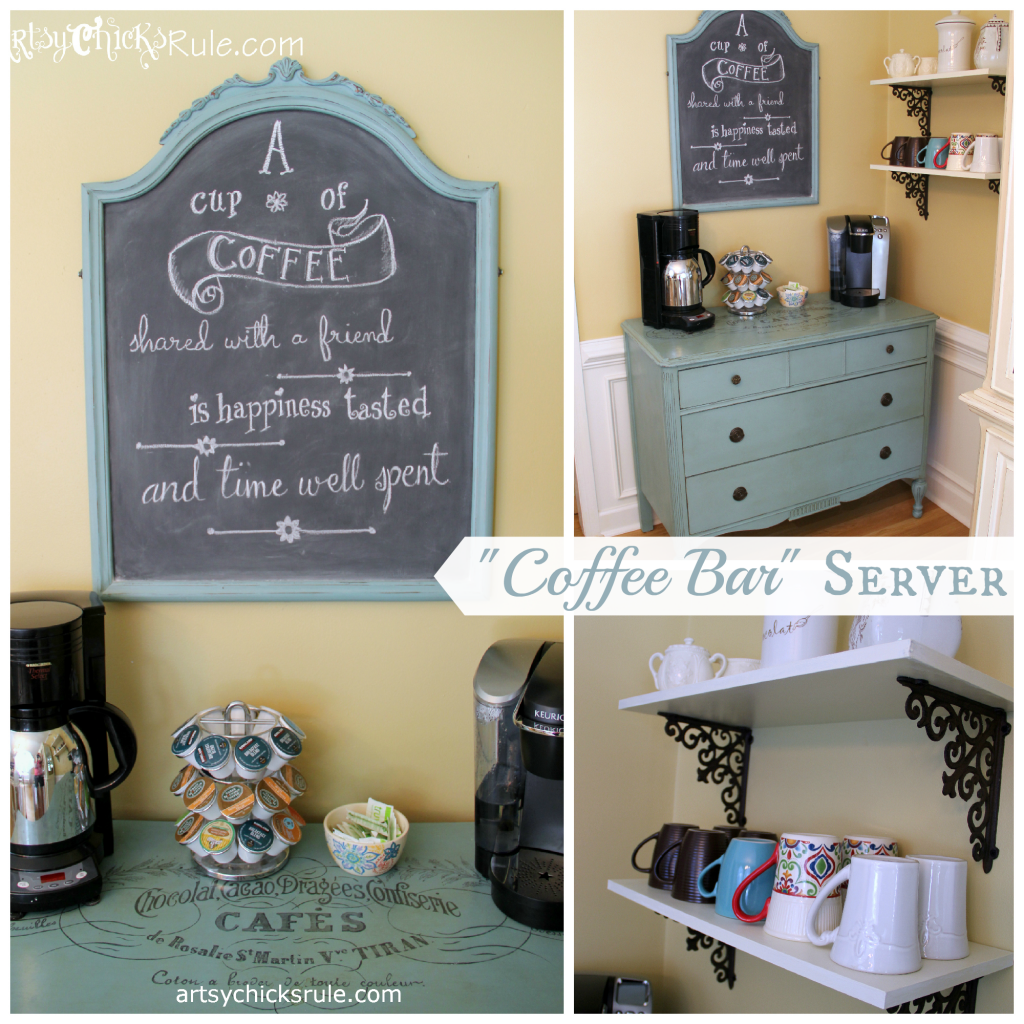 There you have it.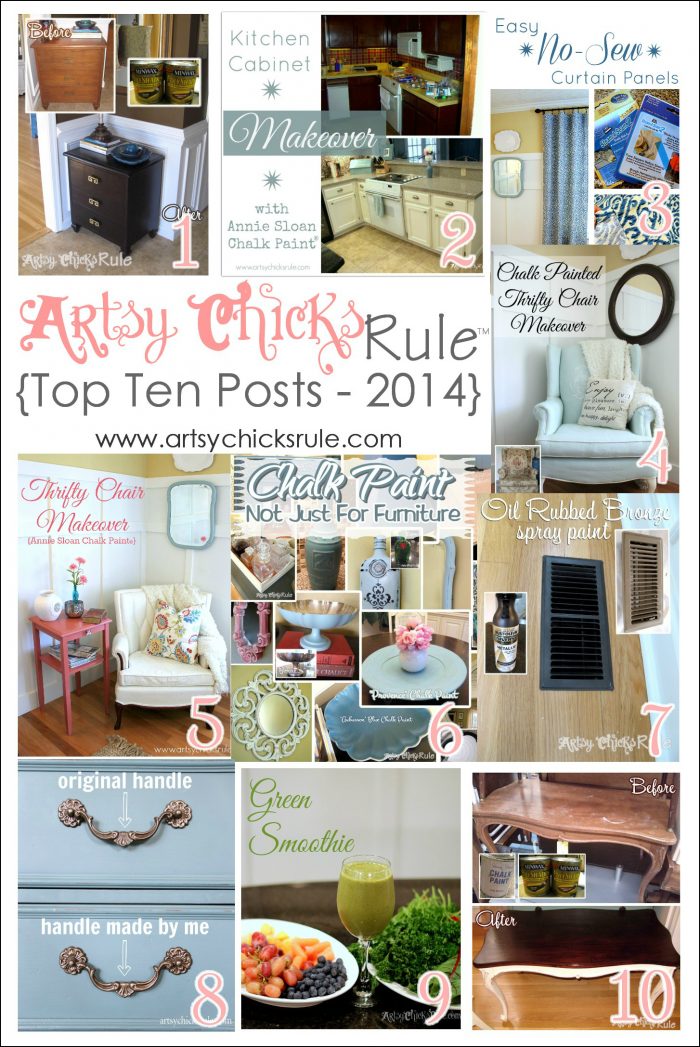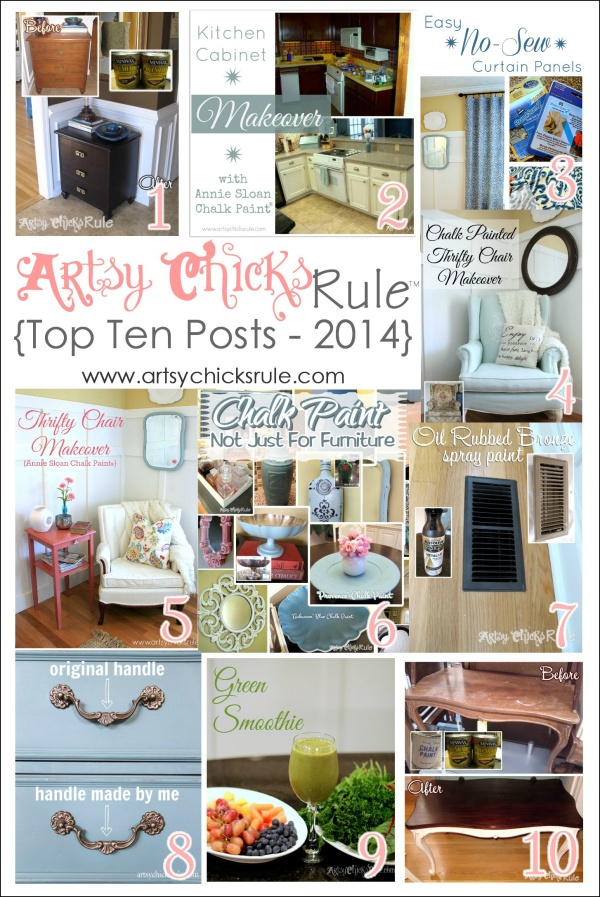 The TOP TEN posts from Artsy Chicks Rule blog for 2014. :)
It's always so much fun checking in at the end of the year to see which posts were of most interest to each of you!
I hope you enjoyed seeing which ones were most popular too.
Thank you all for reading!! I am grateful for each and every one of you.
YOU make my day more times than you know.
I am so happy to have made many friends, readers and bloggers, throughout my time here and I wouldn't trade that for anything.
Its been a wonderful experience.
It is my pleasure to create these projects and share them with all of you…all year long.
And I'm really looking forward to what the new year brings!
Happy New Year Friends!
(check back in tomorrow to link up your best of 2014 at the TOP TEN for 2014 link party!)
Plus, I'll be doing a TOP TEN for posts written IN 2014 on Thursday.
You can see those–> here.
xoxo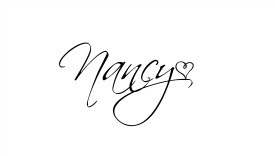 Don't forget to check out all of my friends' most popular Top Ten for 2014 below!!!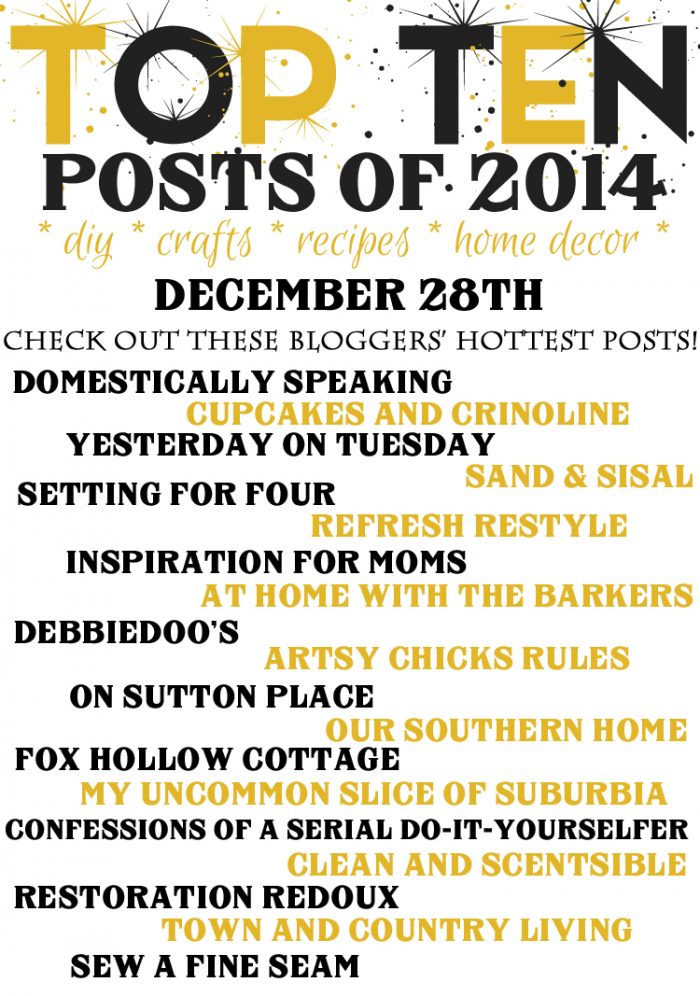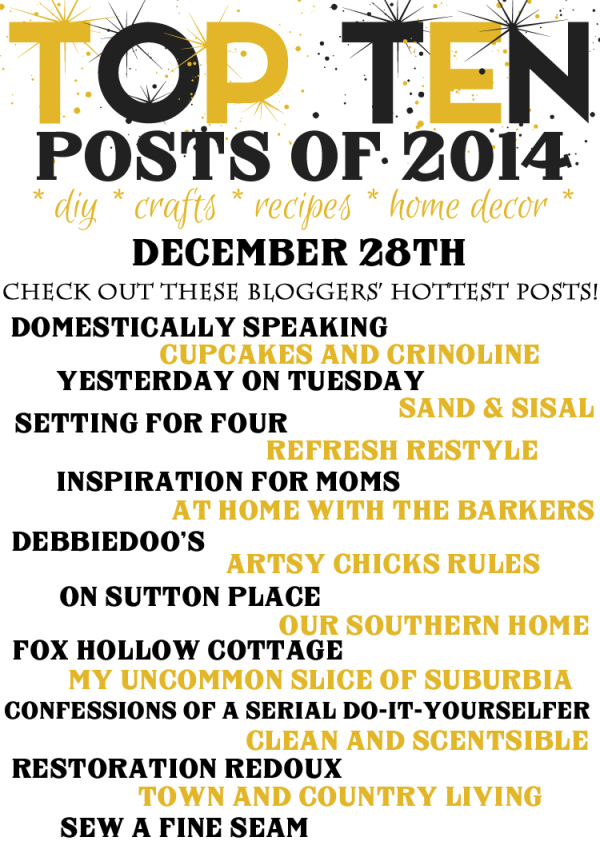 Check out all these amazing Top Ten Posts:
Be sure to check back in tomorrow and for the TOP TEN link party….and link up yours!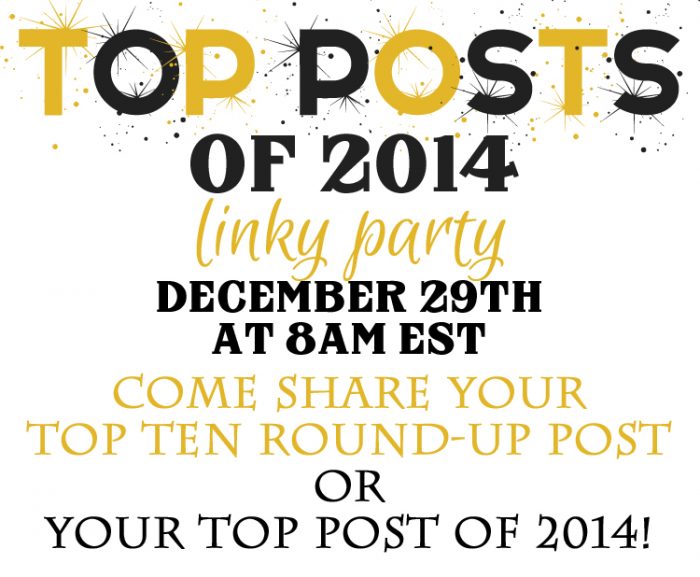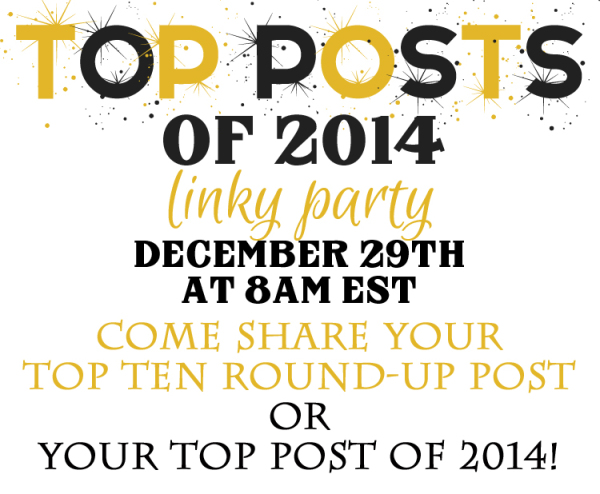 See you then!!
Sharing with: Southern Hospitality