This post may contain affiliate links. Please see disclosures here.
Well, 3 days until the big day!
Are you ready?
All shopped out, wrapped out, baked out?
I've been doing a little bit of all three. I'm about done now, thank goodness.
So, how about a little down time? Go grab a cup of coffee, hot chocolate or tea and just relax!
Some favorite friends and I thought it would be fun to share a little about our trees and special ornaments with you.
A nice way to unwind from all of the hustle and bustle of the season… hope you enjoy!
If you didn't catch my Christmas tree in my Christmas Home Tour, here it is….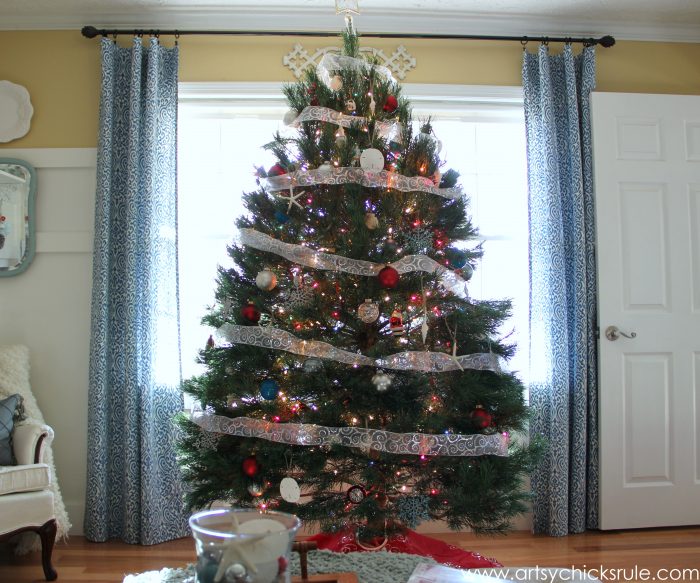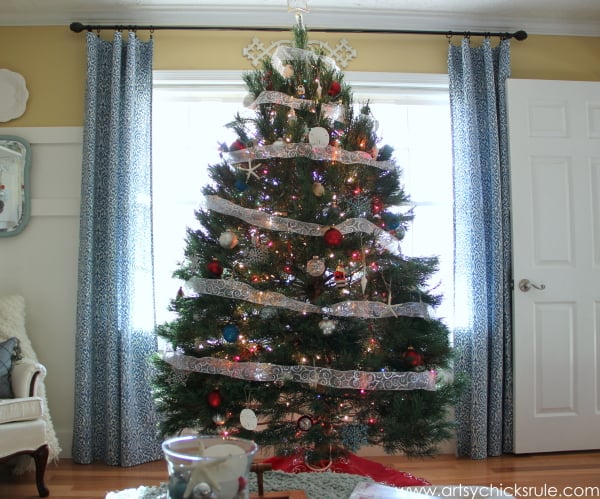 And here with the rest of the room….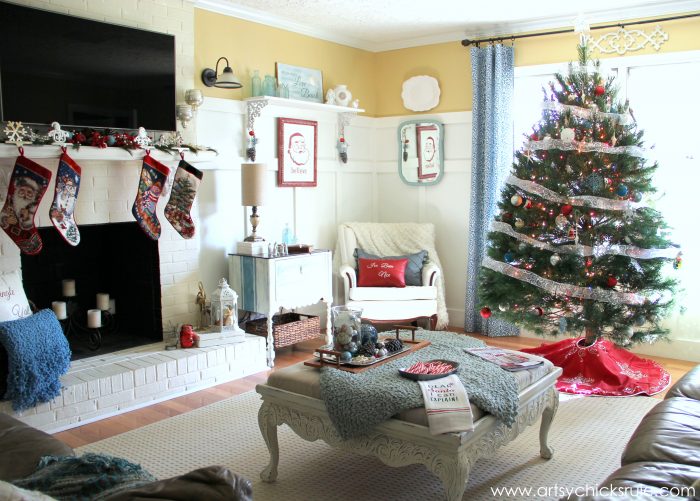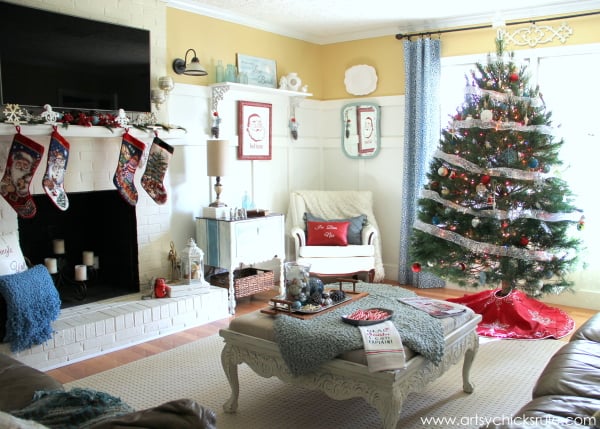 It's a real tree. We always get a real tree and usually a Fraser Fir but went with a different one this year.
A few close ups of some special ornaments….
Like this one….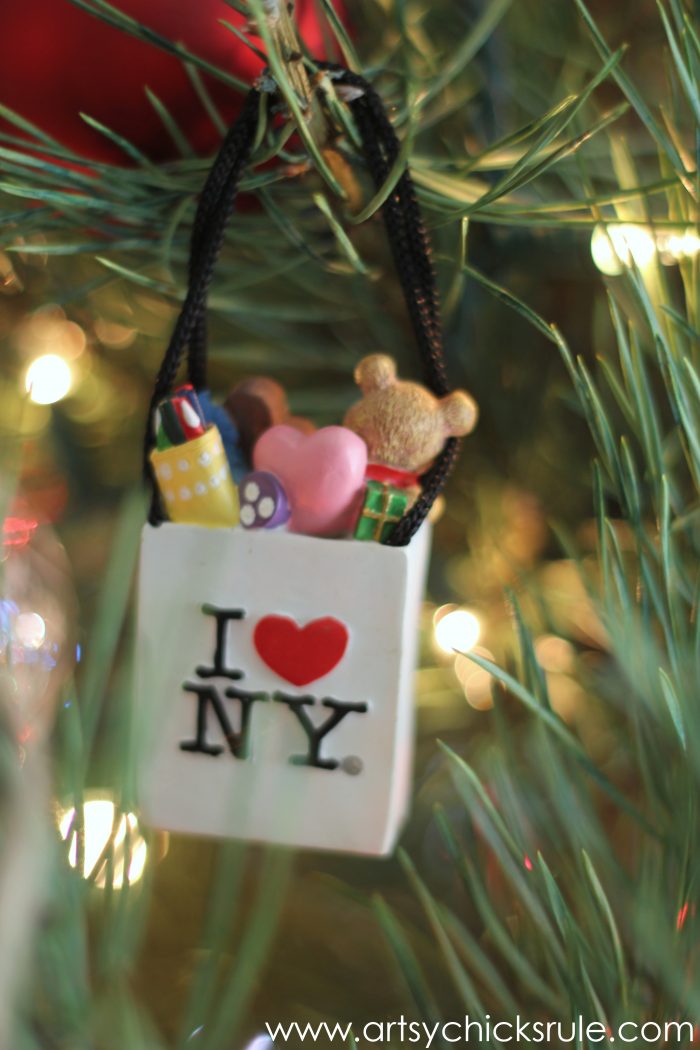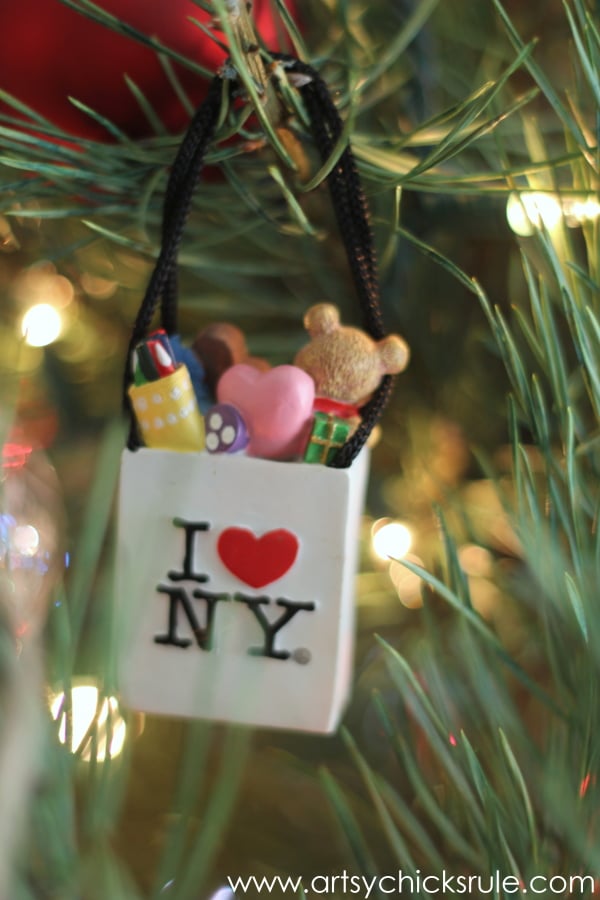 It's backwards and I didn't even notice it until I took the photo! Oops.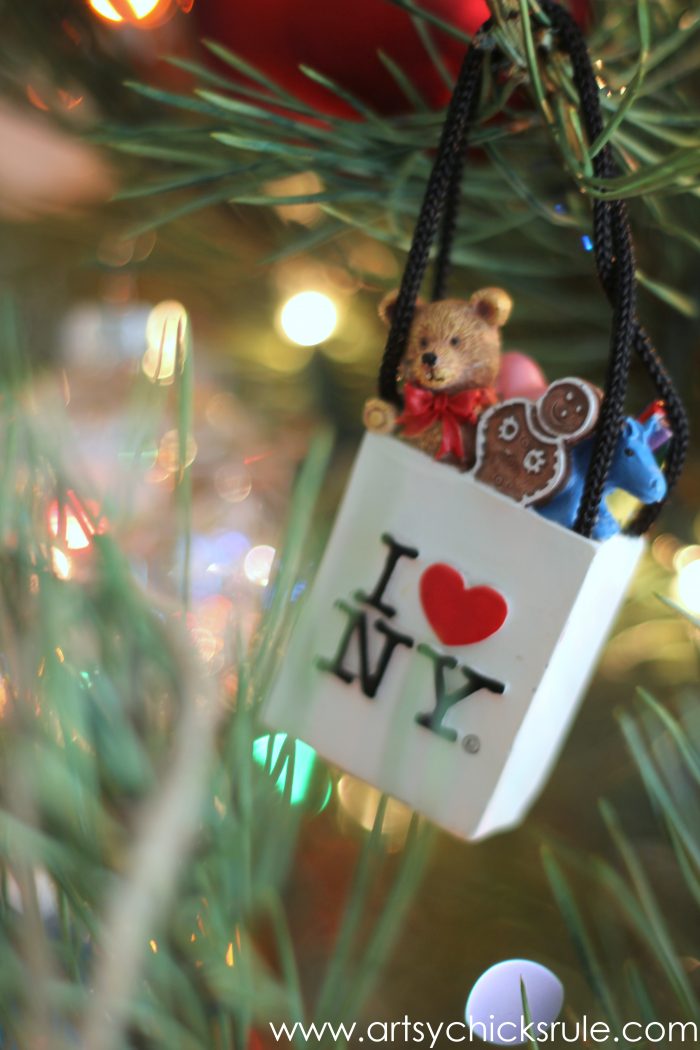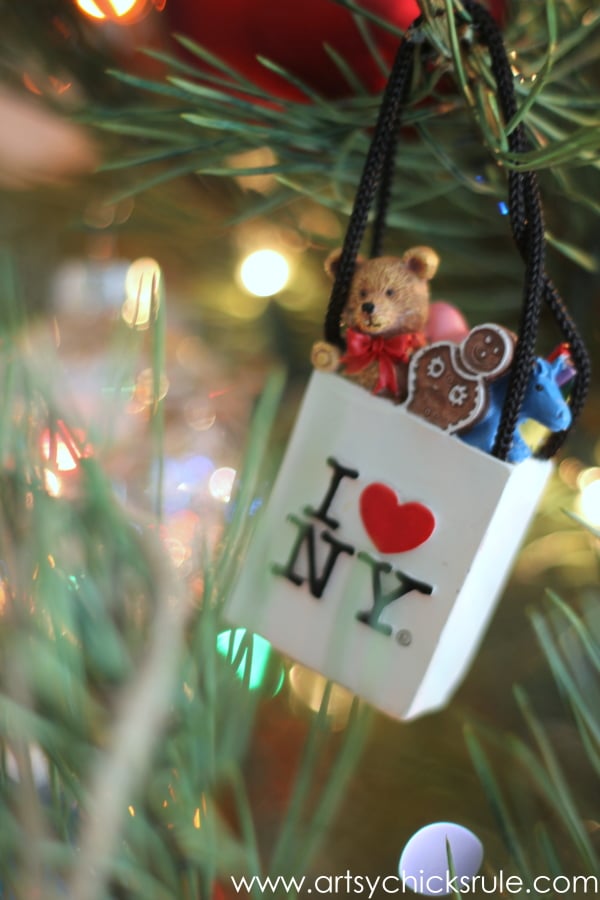 Better. This came from our trip to NYC for our daughter's 16th birthday in December 2008.
And this one….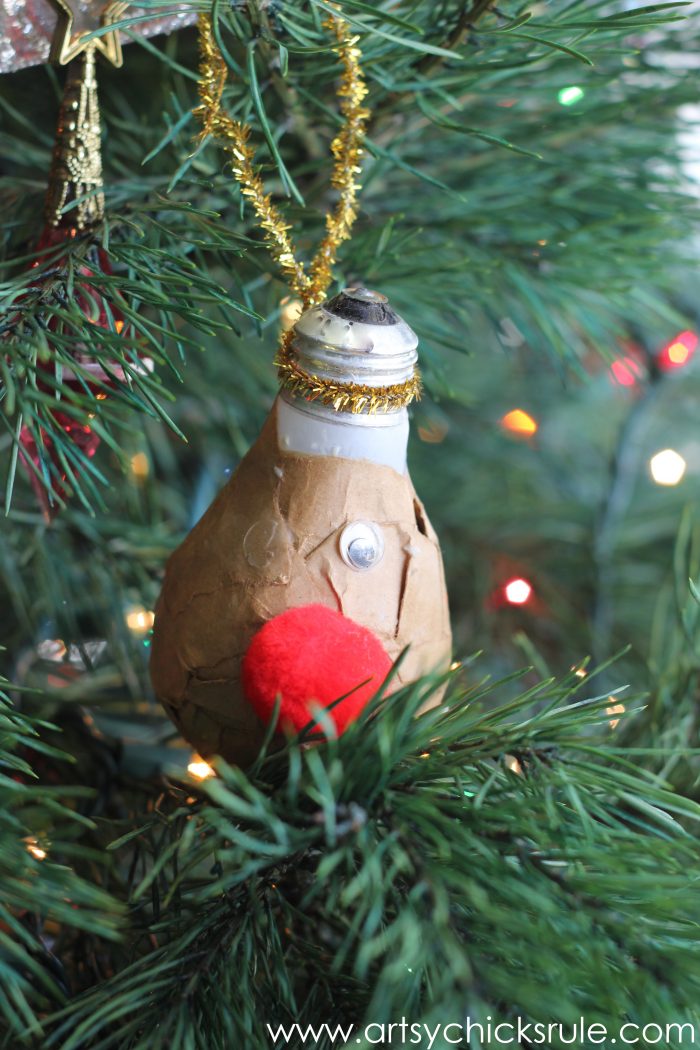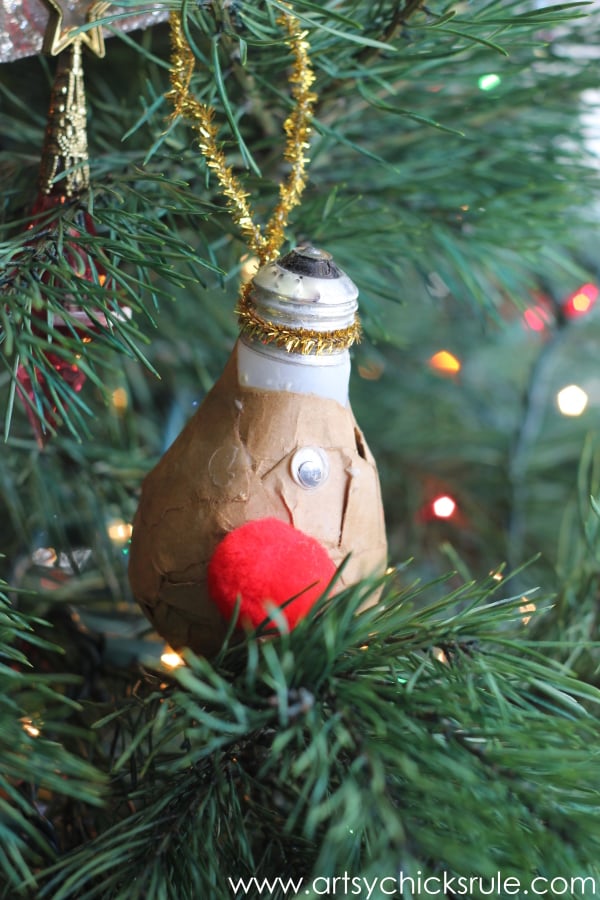 Rudolph…and his red nose….and ONE eye. Haha..poor fella lost an eye somewhere along the way.
He's probably about 9-10 years old now. My son made him in 1st or 2nd grade.
I love him.
Sweet Santa….and his teal colored naughty/nice list. ;)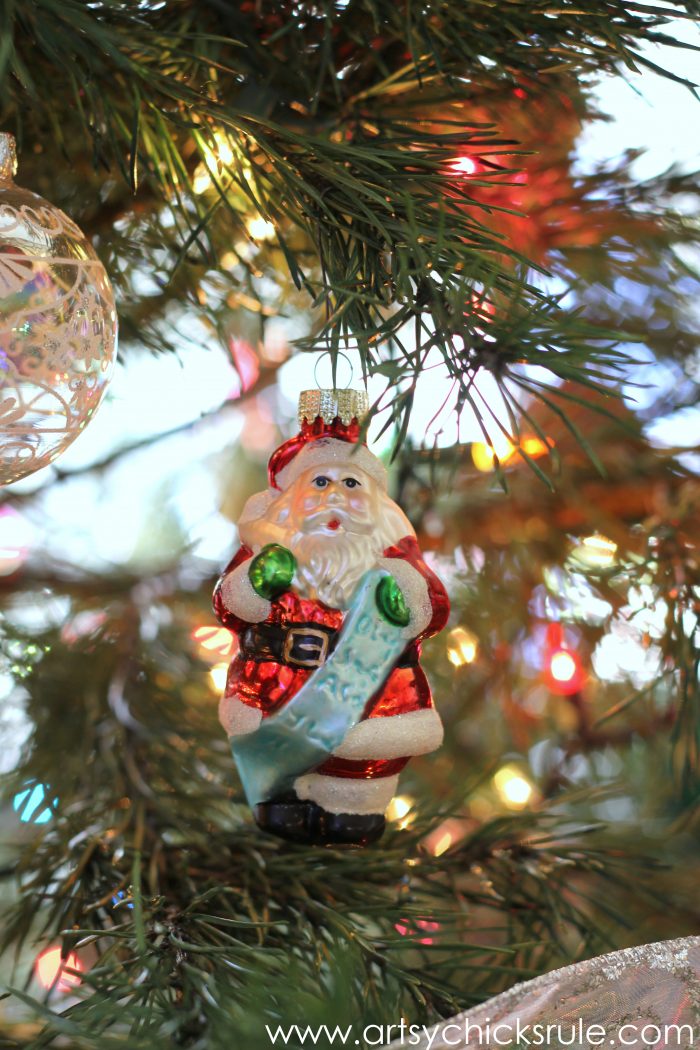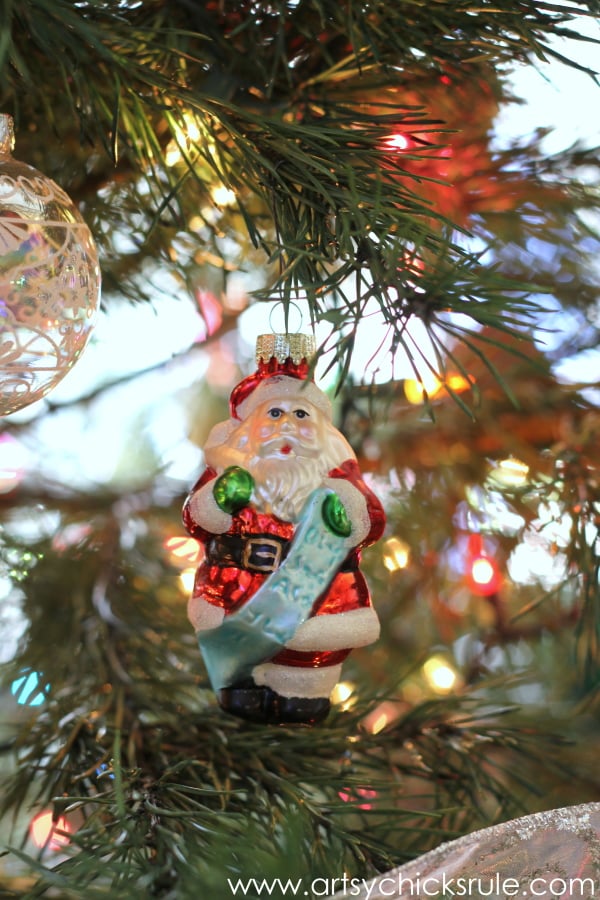 Perfect for my house, right?
My kids and I made these cinnamon ornaments, gosh, probably 10 years ago.
Somehow they have survived multiple Christmas decorating, packing, unpacking etc.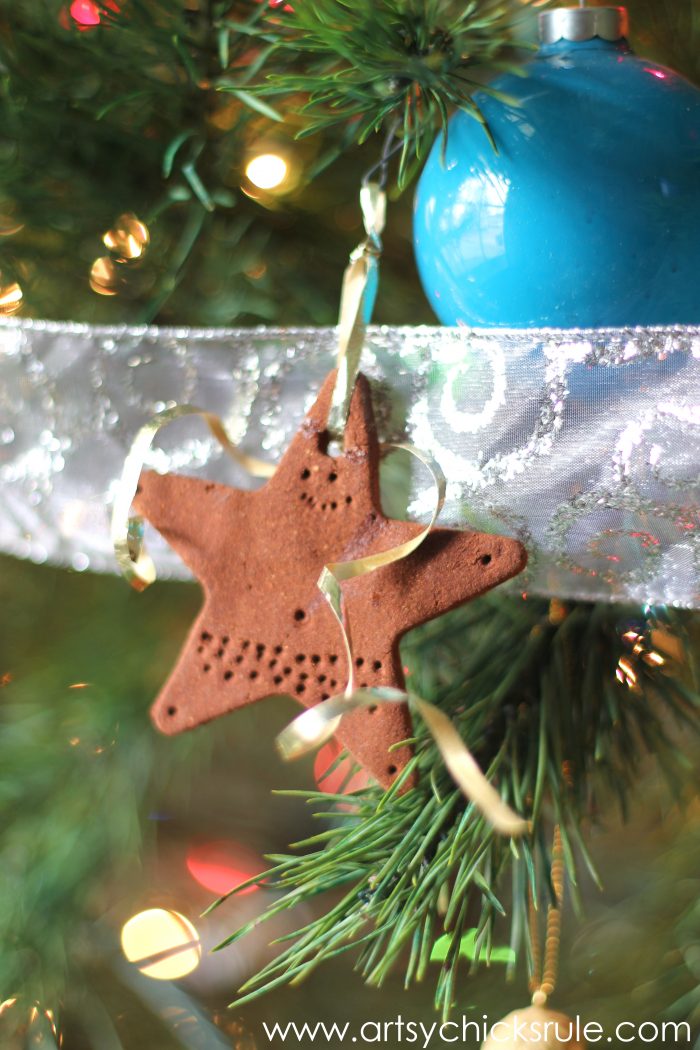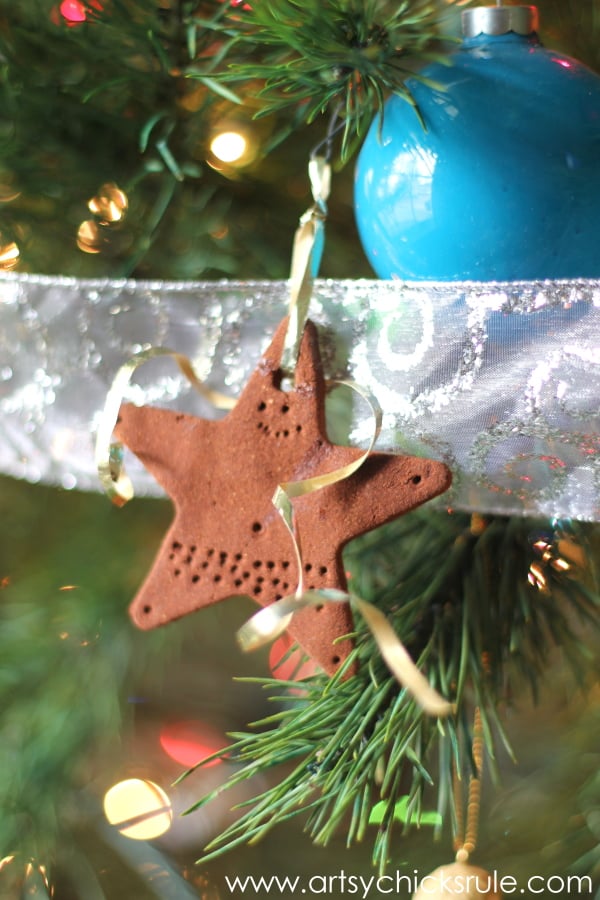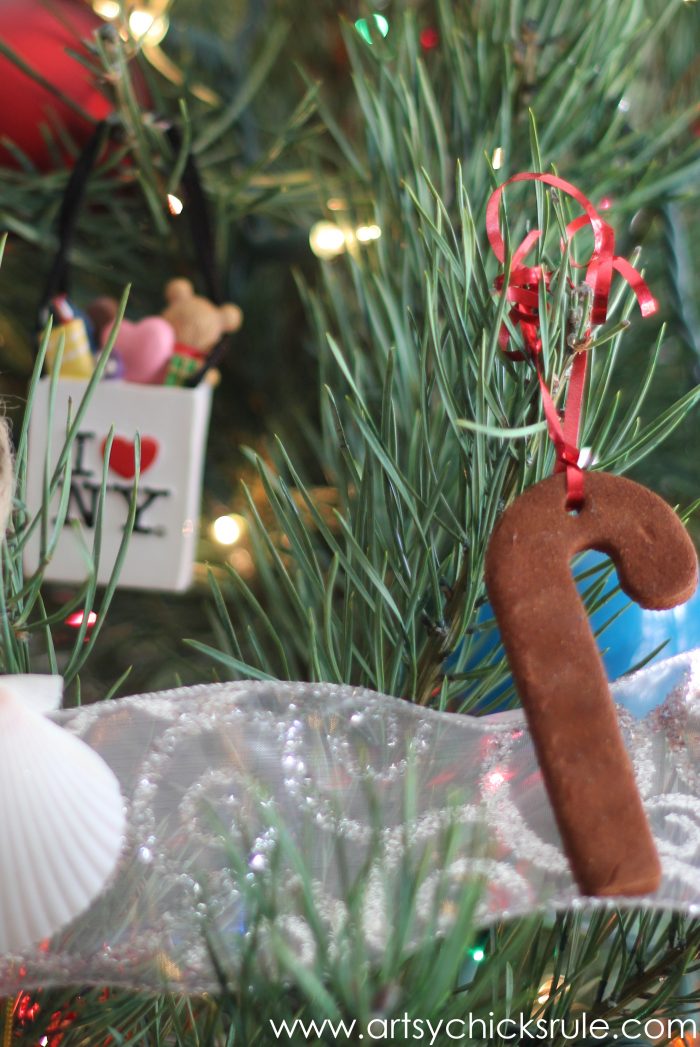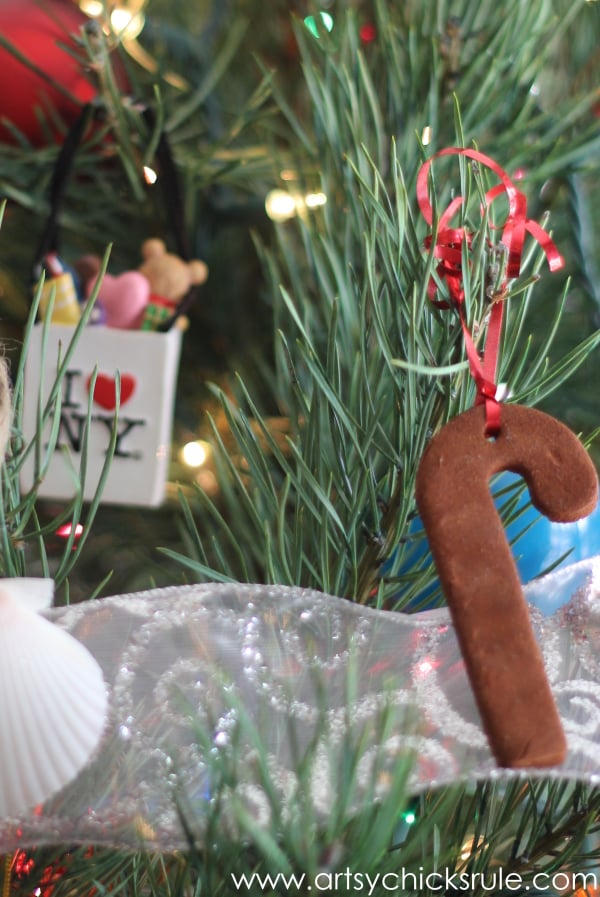 See my backwards NY ornament….before I flipped it.
My babies…who aren't babies anymore.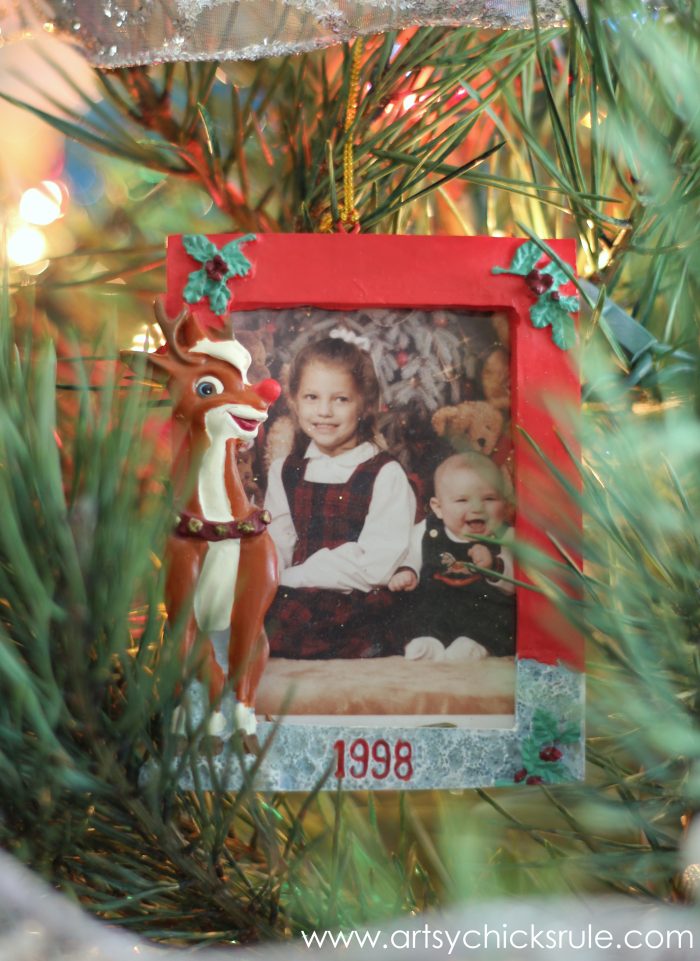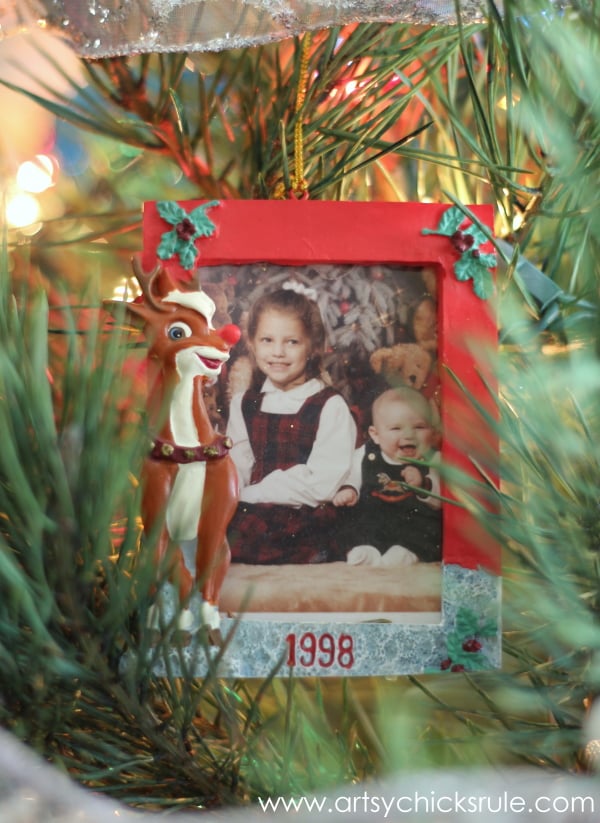 Miss those days!!
The days when we got ornaments like these….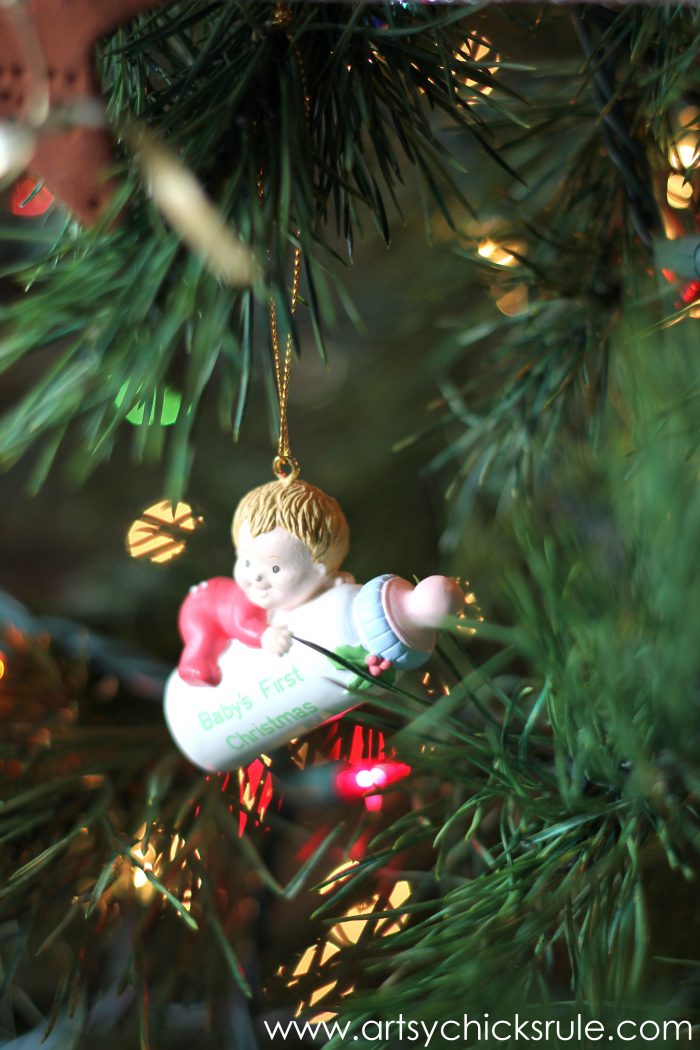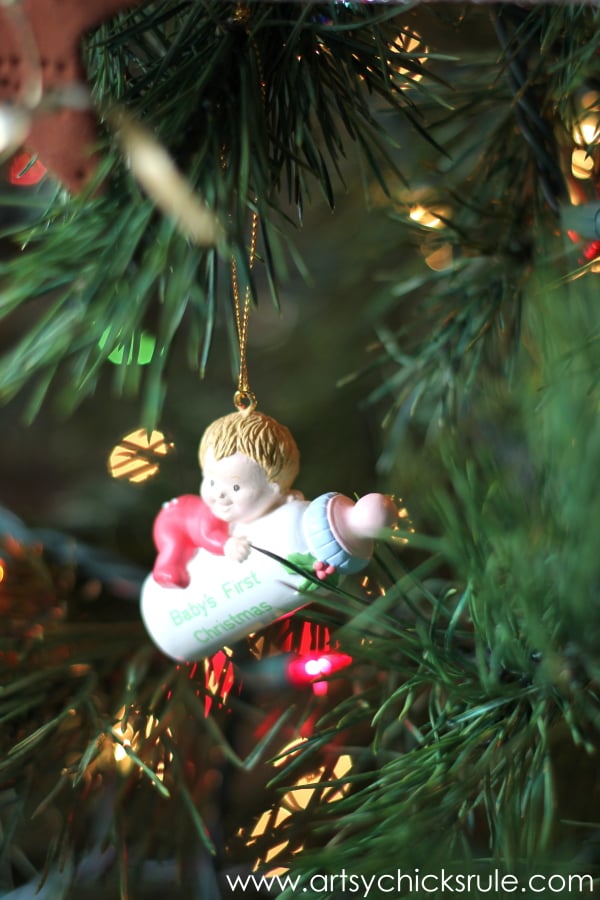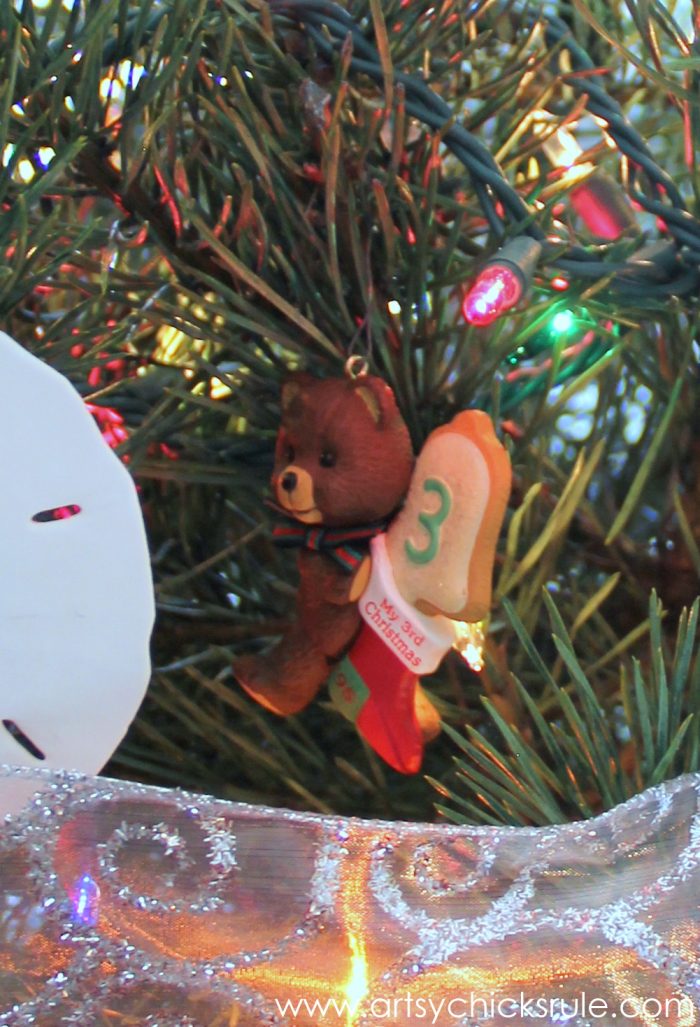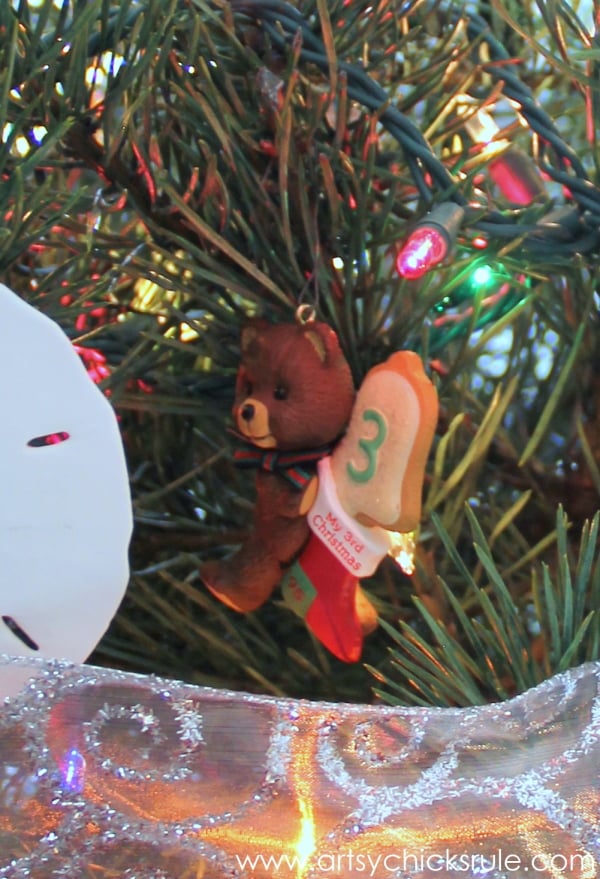 Aw well, time moves on.
And of course, you can't live at the coast, so near the ocean, without having something made out of a crab shell, right?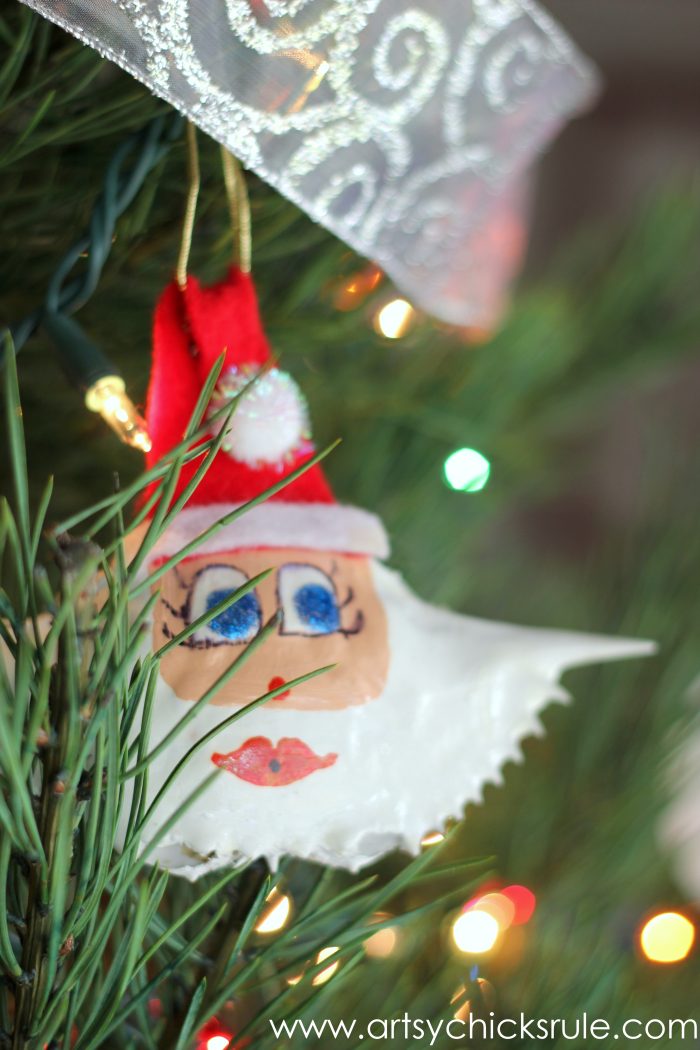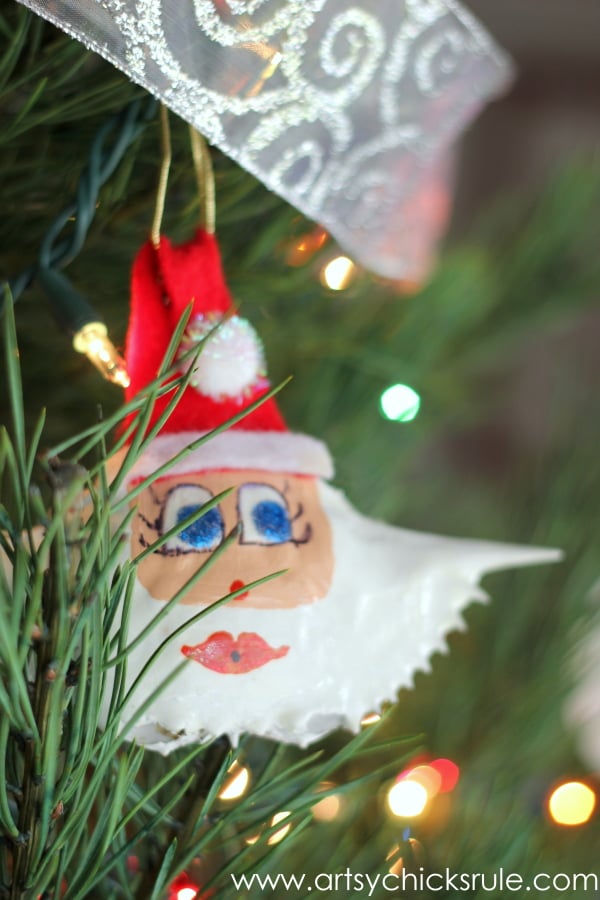 Santa crab. ;)
And this little lovely I picked up at the thrift store last year.
I don't know why I love it so, but I do.
It's so pretty with the church on top and winter scene painted on the jingle bell….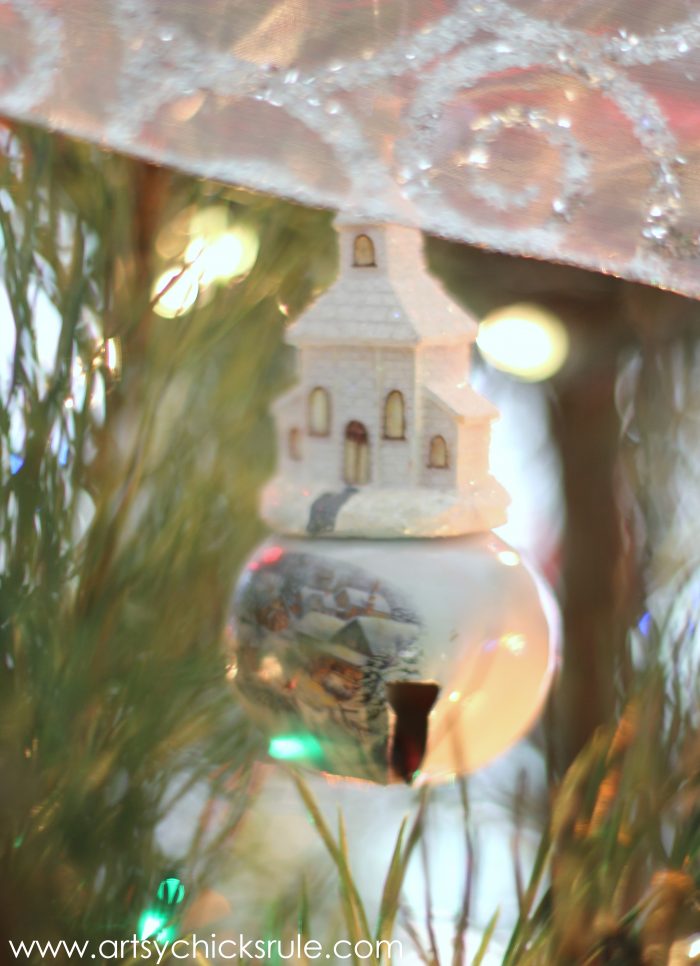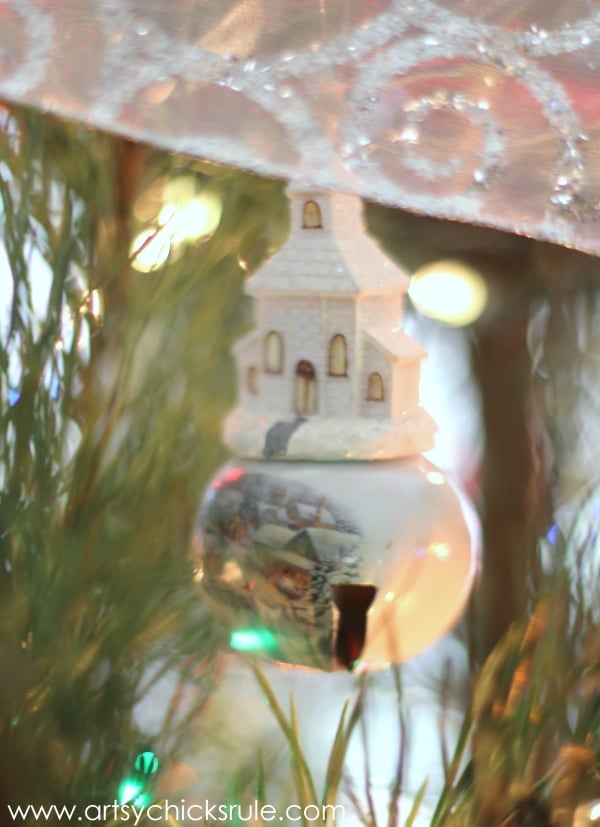 One last shot of our Christmas tree ….at night.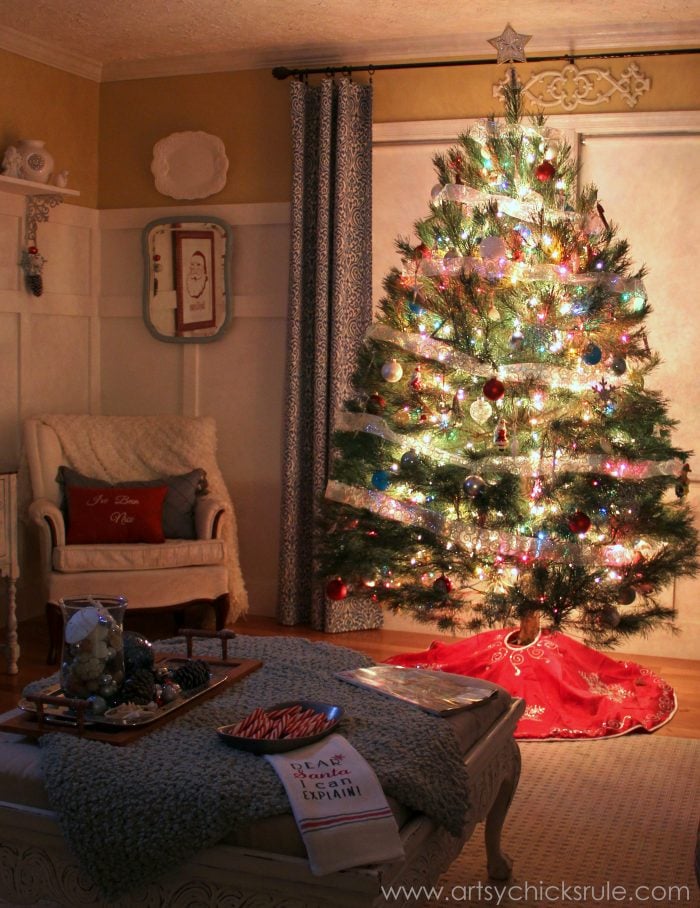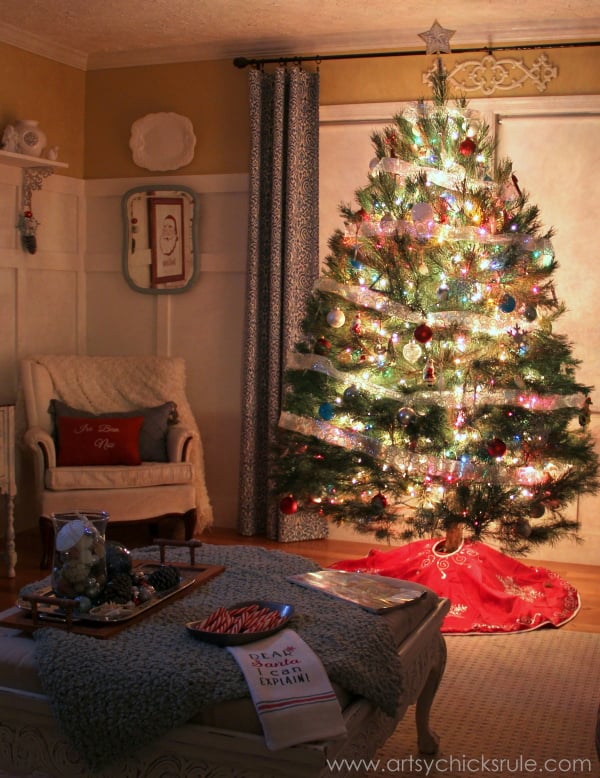 Magical.
I'm getting ready to make our family favorite for Christmas dinner… Red Velvet Trifle.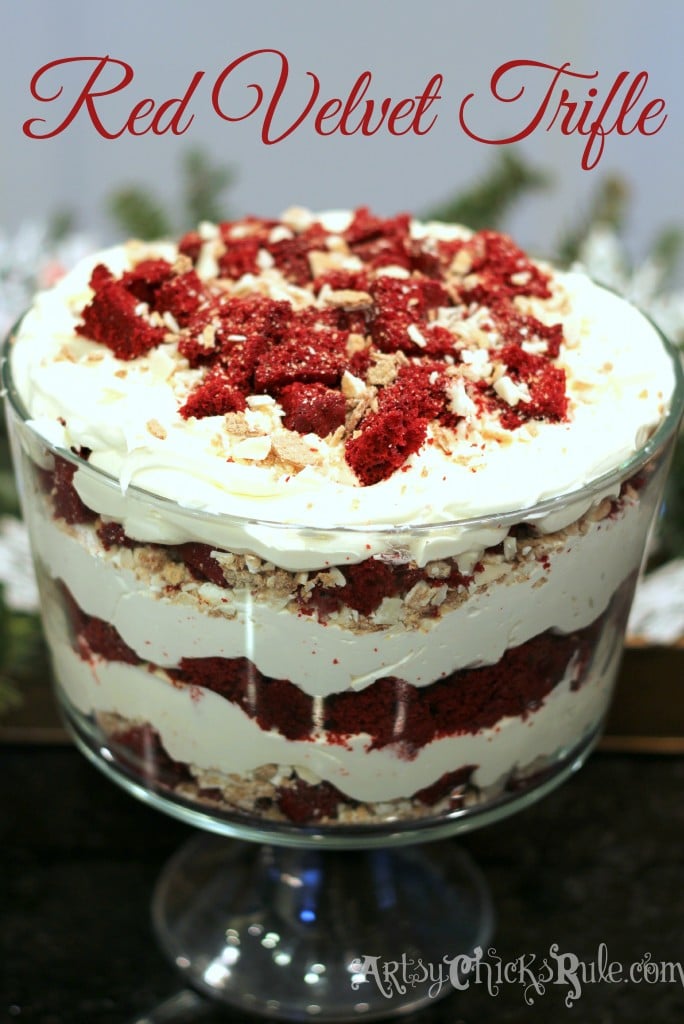 If you need a festive looking (and delicious tasting!) dessert for the holidays …try this one.
Your guests won't be disappointed! :)
Be sure to visit my friends Christy over at Confessions of a Serial Do It Yourselfer, Christy over at Our Southern Home and Shanna at Restoration Redoux to see their beautiful trees!!
Merry Christmas and Happy Holidays friends!!
Wishing you many blessings, joy and time spent with the ones you love!
xoxo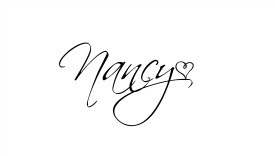 Be sure to follow me on Instagram and Facebook if you don't already!
I always post projects and things I'm working on
long before it hits the blog…..
….plus lots of fun random daily things too.