Hey Y'all!
I thought I'd start this new year out with a little more of that fab design & decor inspiration from the Homearama I visited recently.
I took a ton of pictures (because there was a ton of inspiration) so I have divided them up into a few posts.
I've already posted Part One, you can see those photos here–Homearama, Part 1.
Now onto Part 2….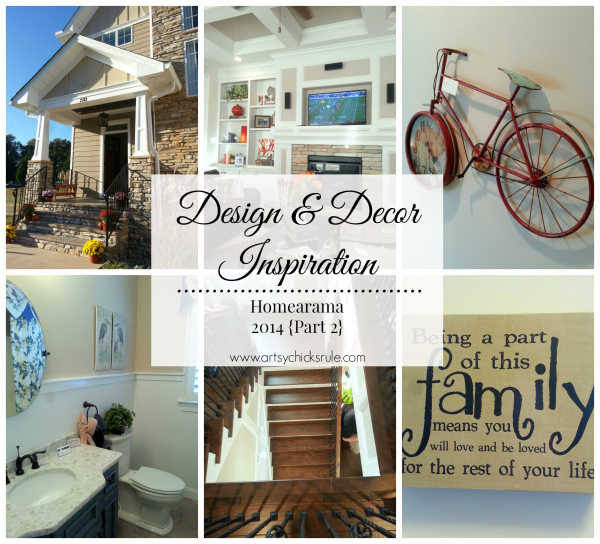 How about a little lovely to start us out?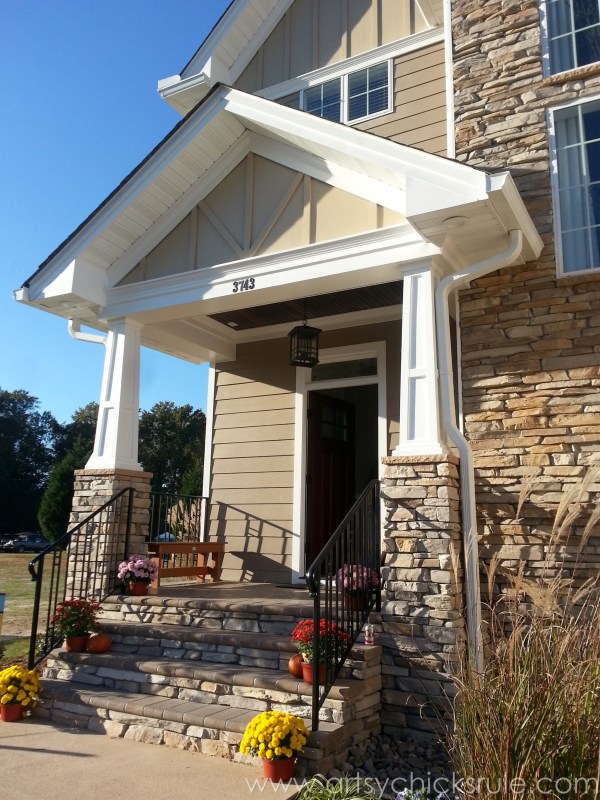 And lovely it is. I adore that stonework and style of home. Don't you?
Pretty front door too.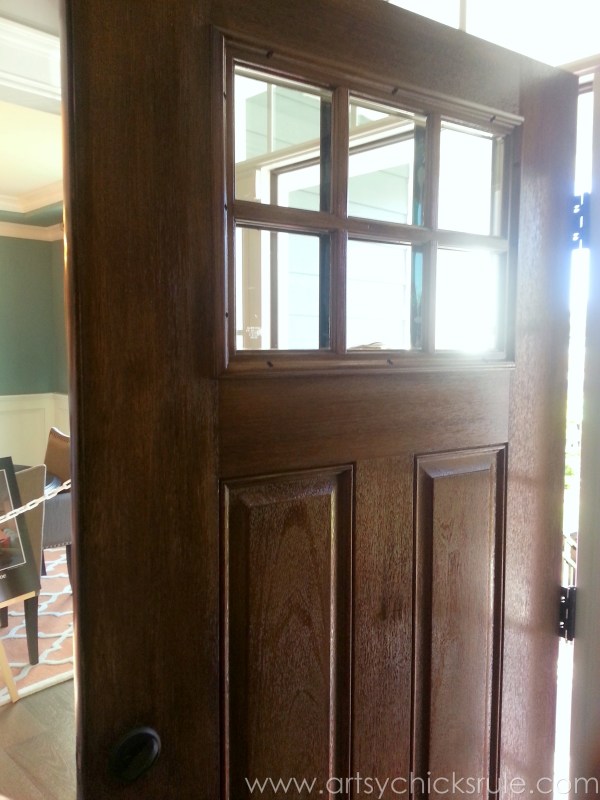 Love the interior door style and woodwork too.
It was so hard to get the photos without people in them. I tried!
Almost had this shot finally (after waiting and waiting ;) ) and she snuck down around the stairs. Oops, sorry!
It was just too crowded.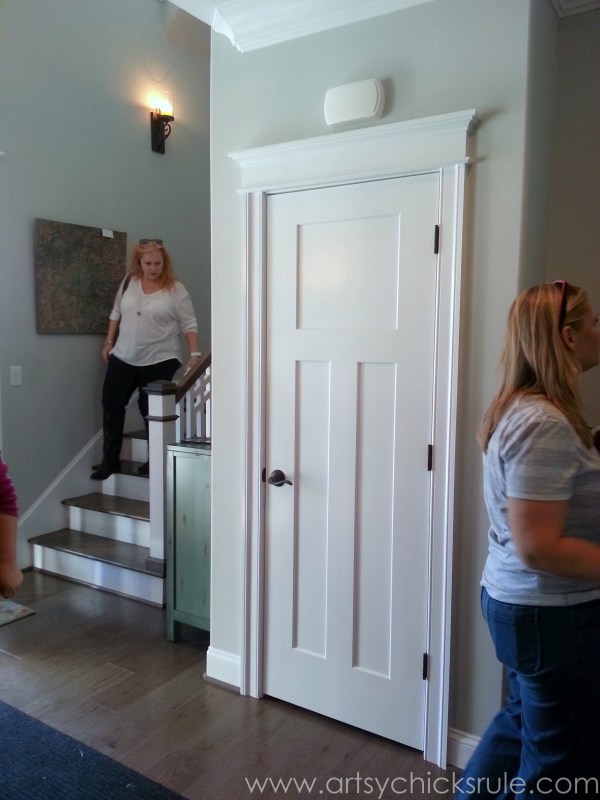 Love this bath…and that cabinet.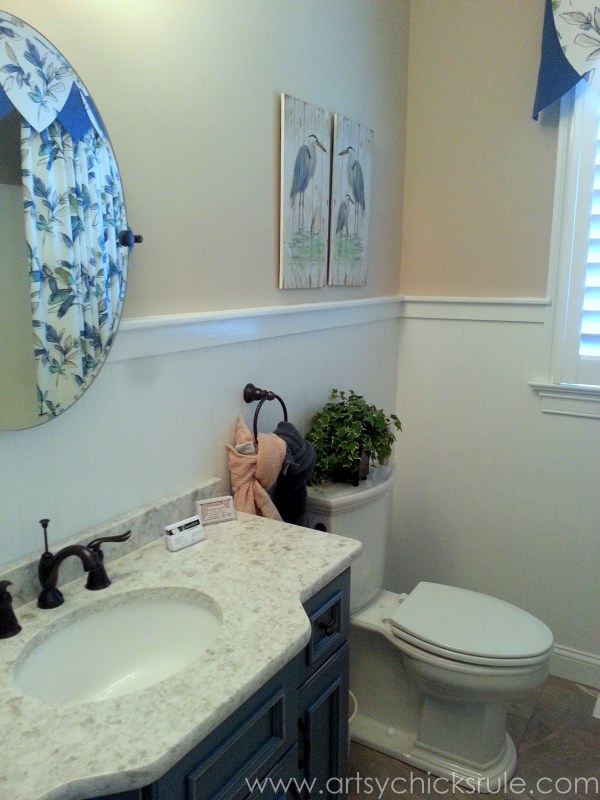 Reminds me of my Aubusson Blue Chalk Painted Dresser. (which is my favorite piece!)
All so pretty. That coffered ceiling is great.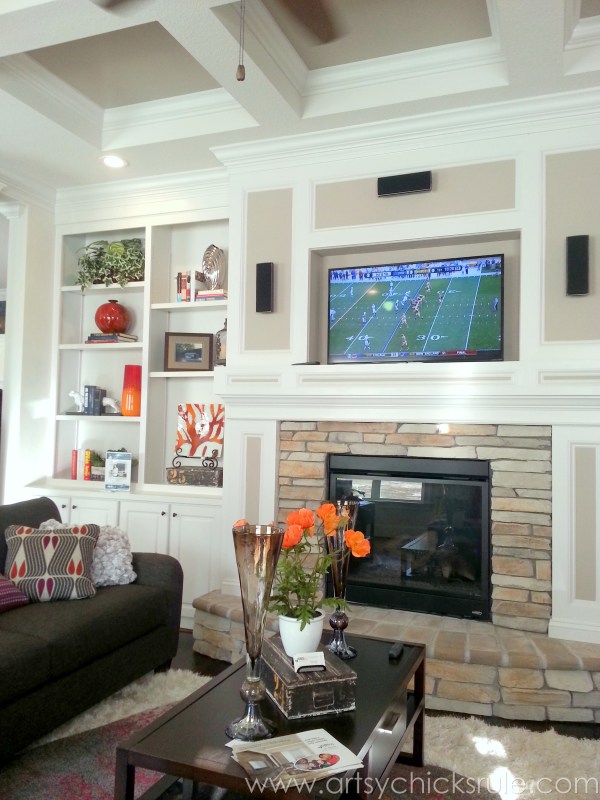 Not so sure about all the stone on the back of the island here.
What do you think?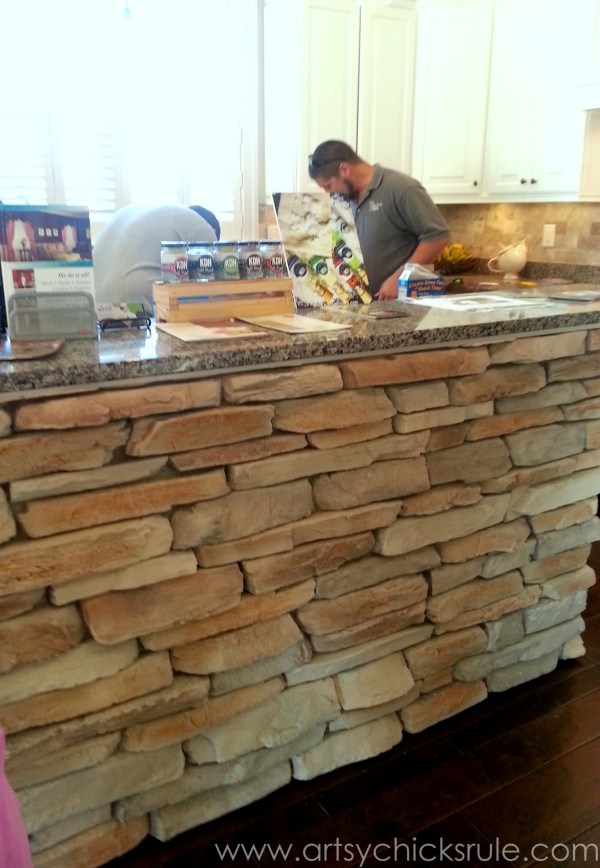 I don't think the rest of these interior shots go with the exterior I shared above.
It was hard to keep the pictures in order– in my brain or otherwise. (remember, these were taken with my phone camera too)
Anyway, they belong to one of the houses I visited that day. :)
I was smitten with this tile back splash.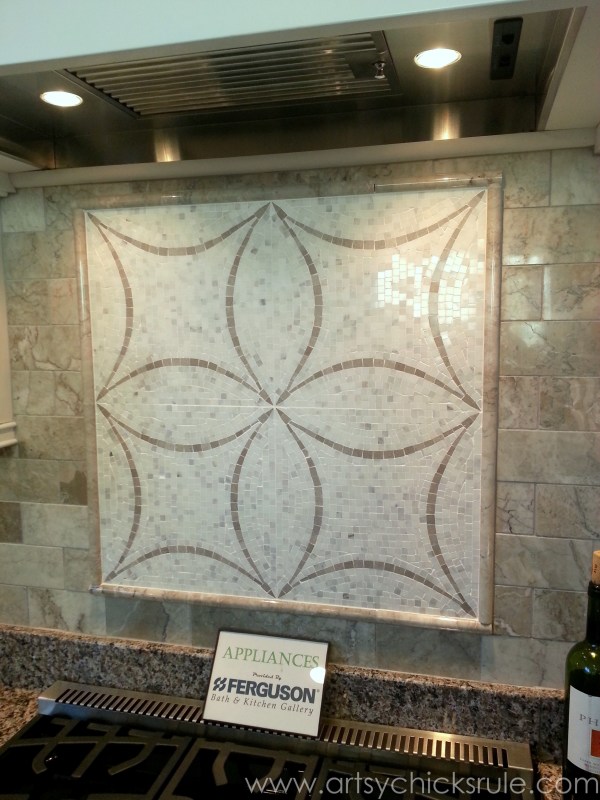 I love the unique and different woodwork and trim in these homes.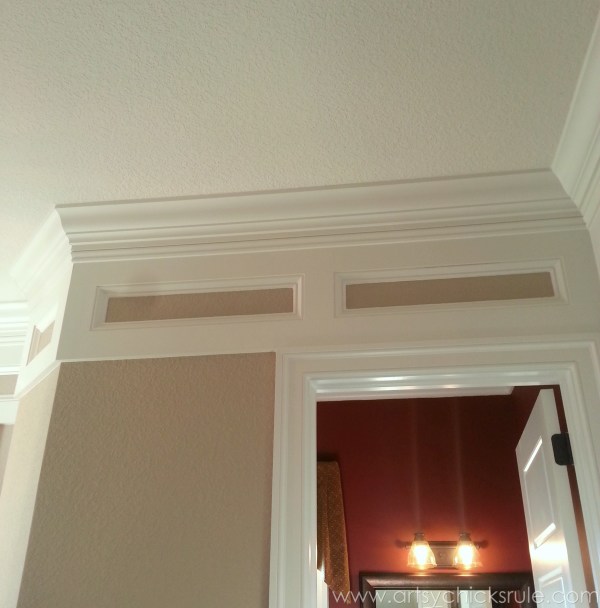 Probably not my design choice, but interesting.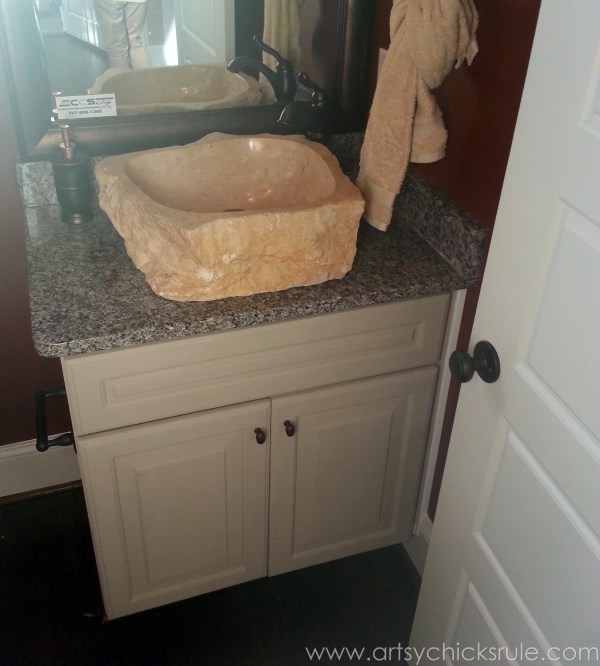 The doors are all so great….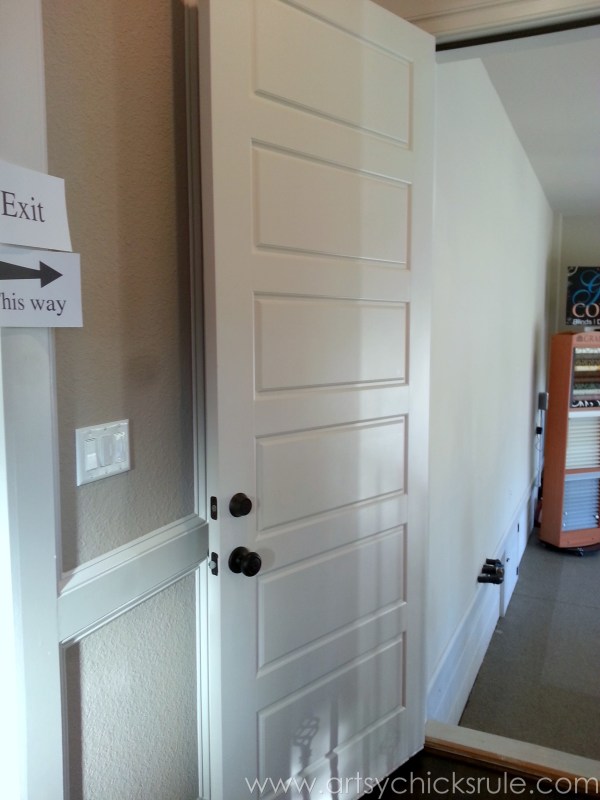 And huge! They were extra tall in this particular house.
I'm a sucker for beautiful dark woodwork on the floor/stairs.
And the iron rails….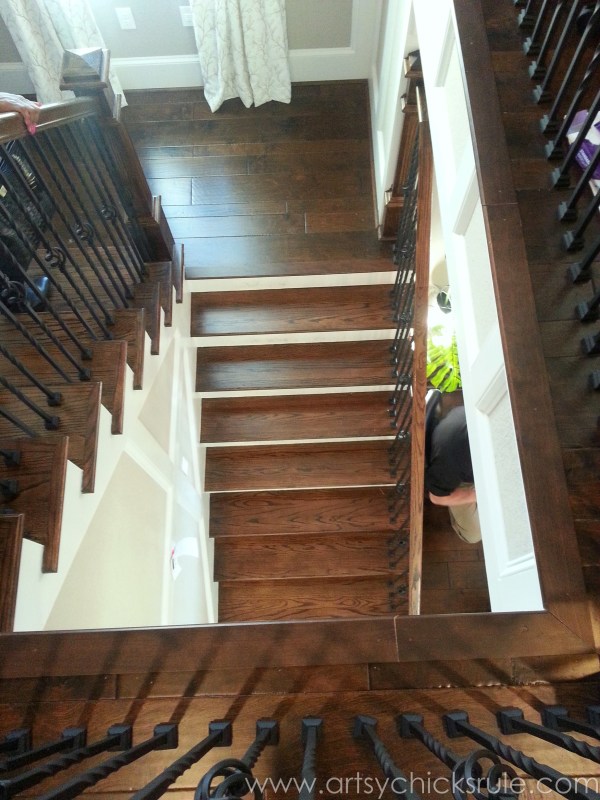 And the window in the landing isn't too bad either. :)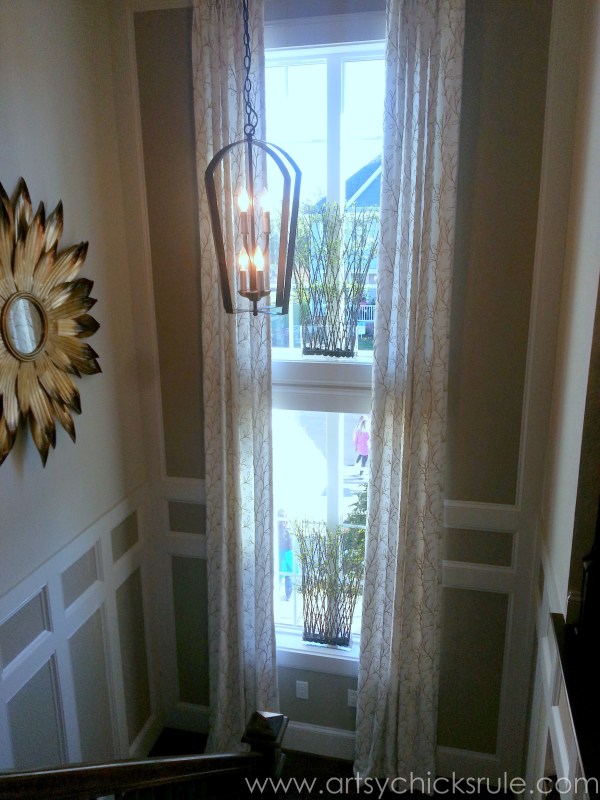 I enjoy a little quirky too…..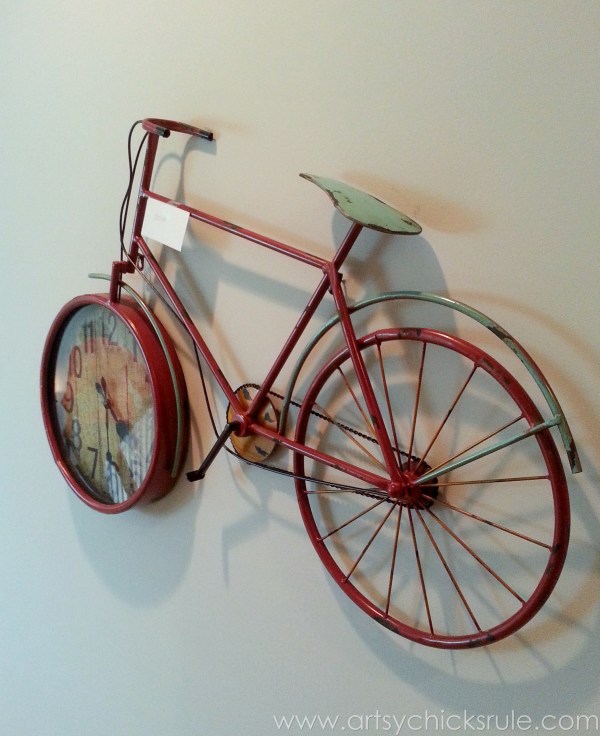 …like this bike/clock on the wall.
This little lady was extra quirky though….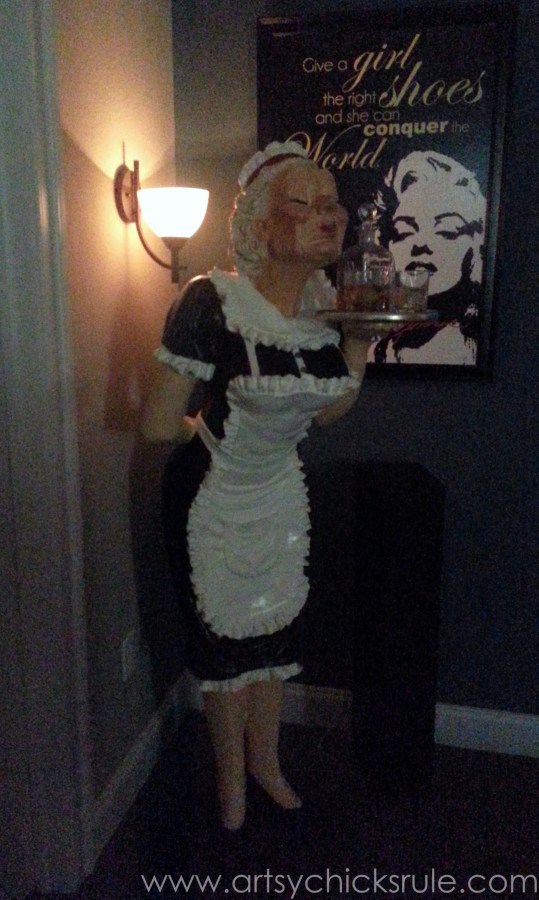 And kinda creepy really. (but that sign behind her is right on! ;) )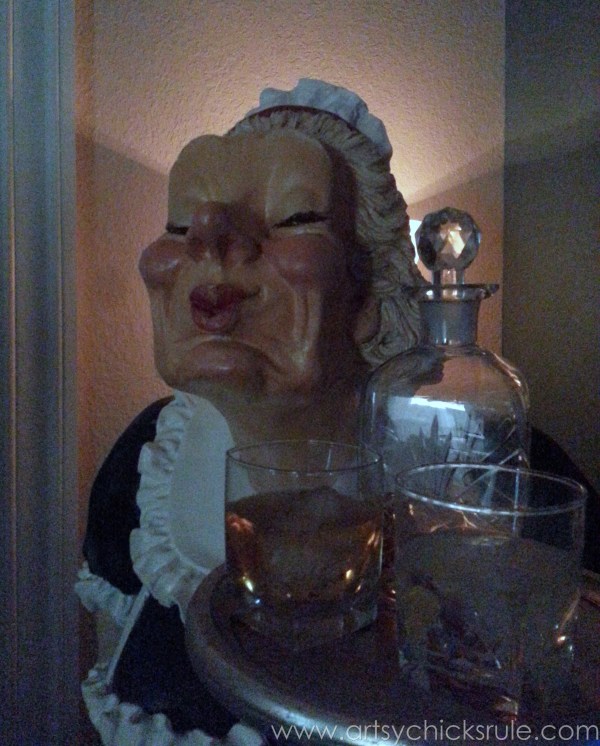 hee hee….a conversation piece, for sure.
I'll think I'll get my own drink, thank you. ;)
I kind of loved this wood desk top.
How cool is that?
I'd love one in my office.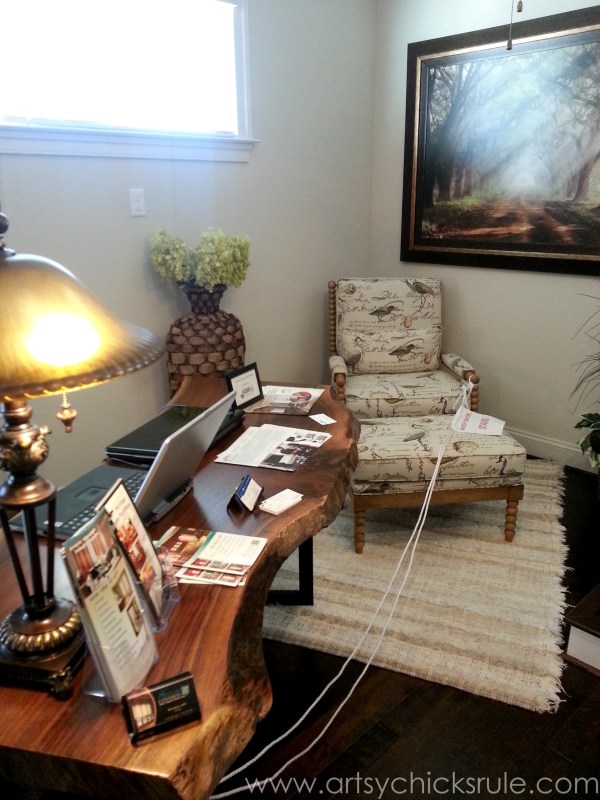 Such a fun, colorful and cheery nursery.
Reminds me of Lilly Pulitzer.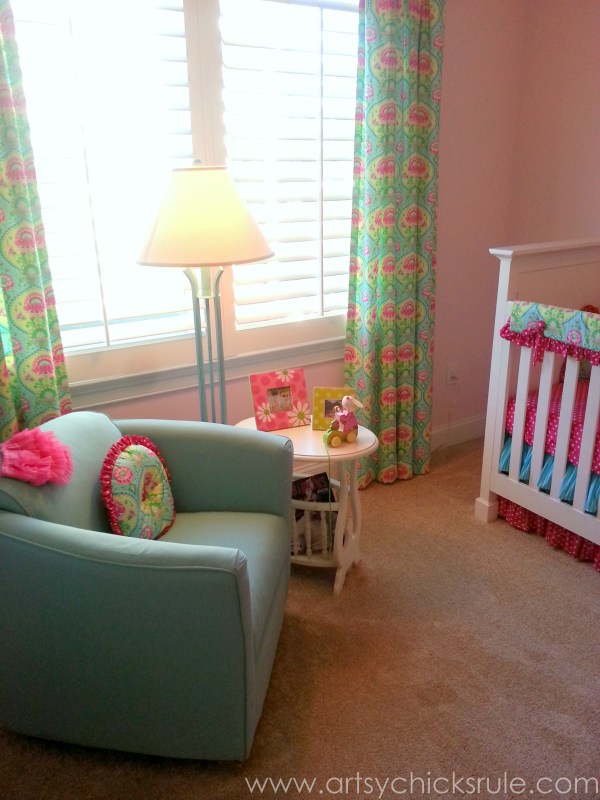 The oar headboard…how fabulous.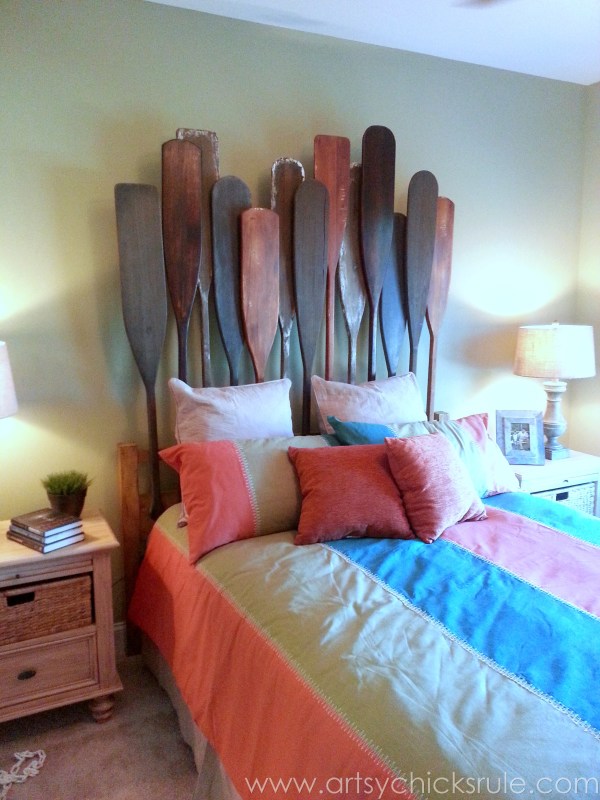 These lights in the "jack and jill" bath were so cool.
They reminded me of wet wash cloths hanging over the pole.
I don't know why I'd even like that, but I do.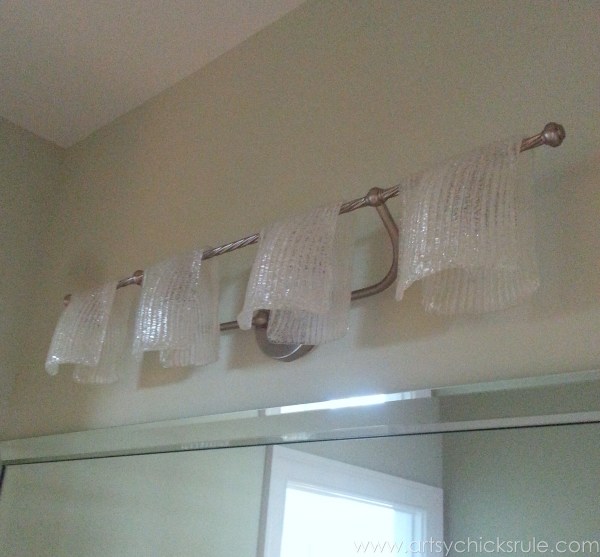 Again, probably not my personal choice, but nice.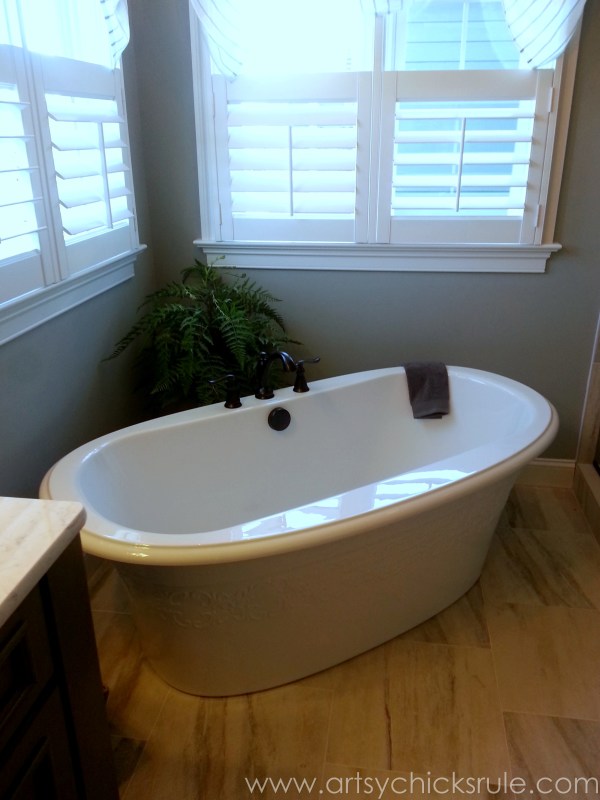 The shower, however, was very nice….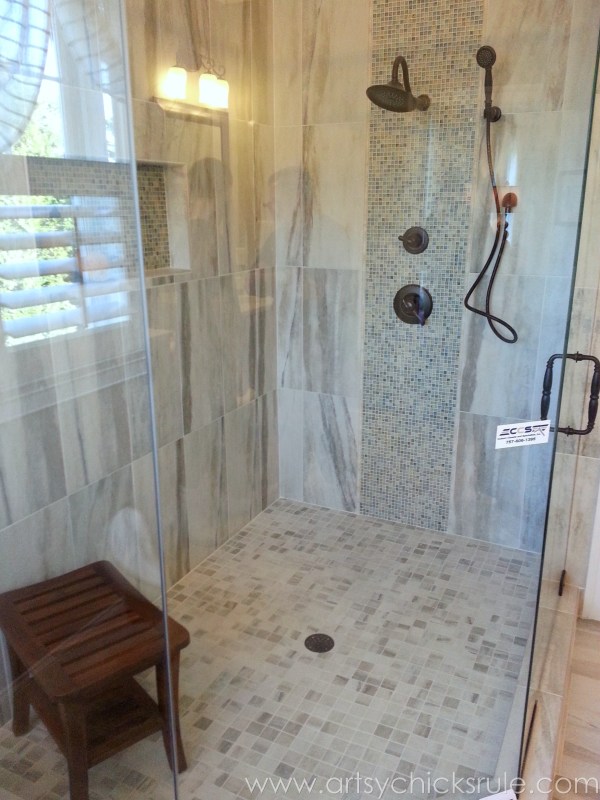 Pretty tile work and roomy too.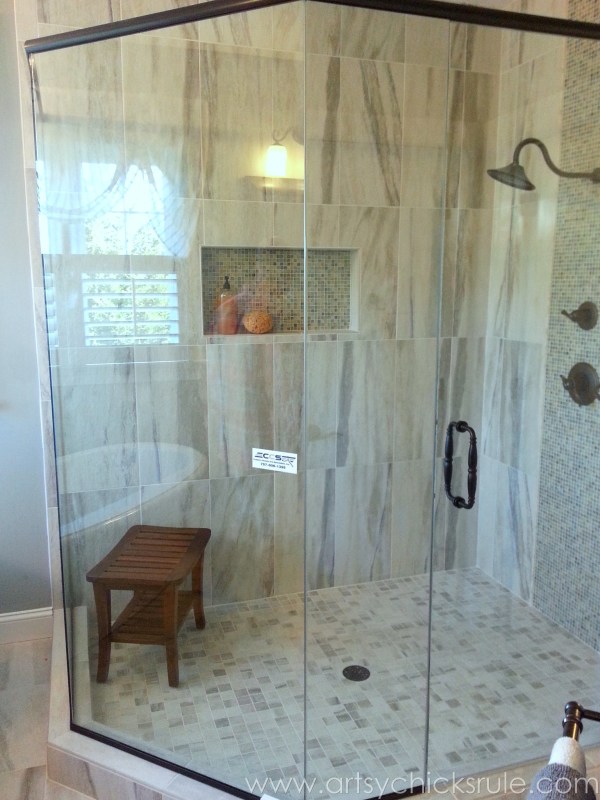 I love a good mud room…..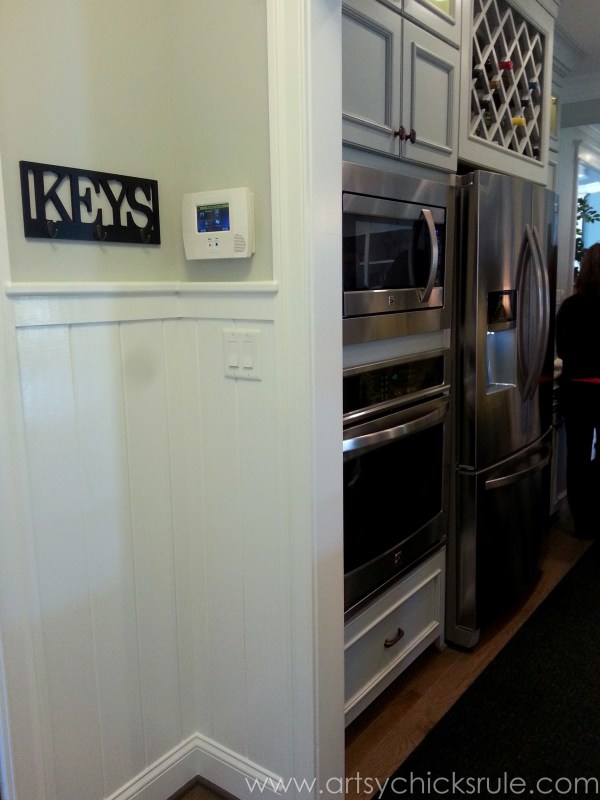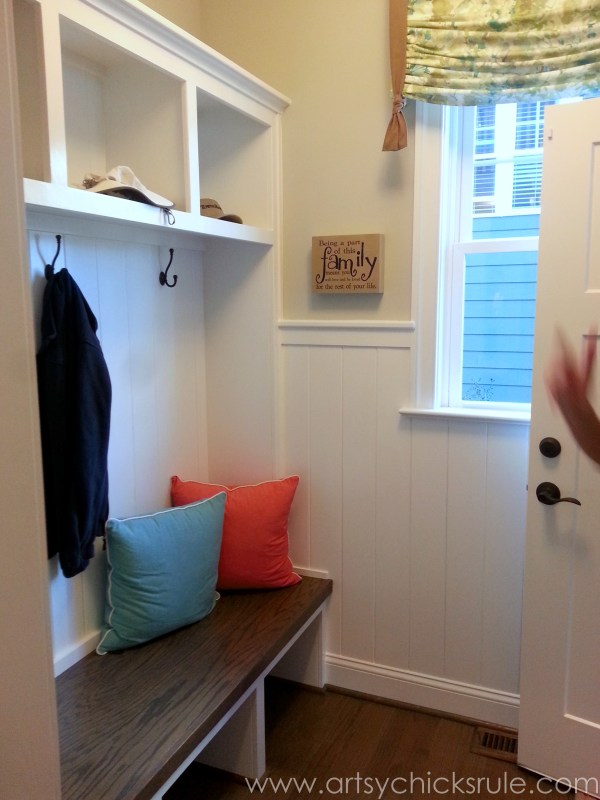 I'd love to have the space for a mudroom like this in my home.
A great place to drop the "junk" on the way in…and grab it on the way out.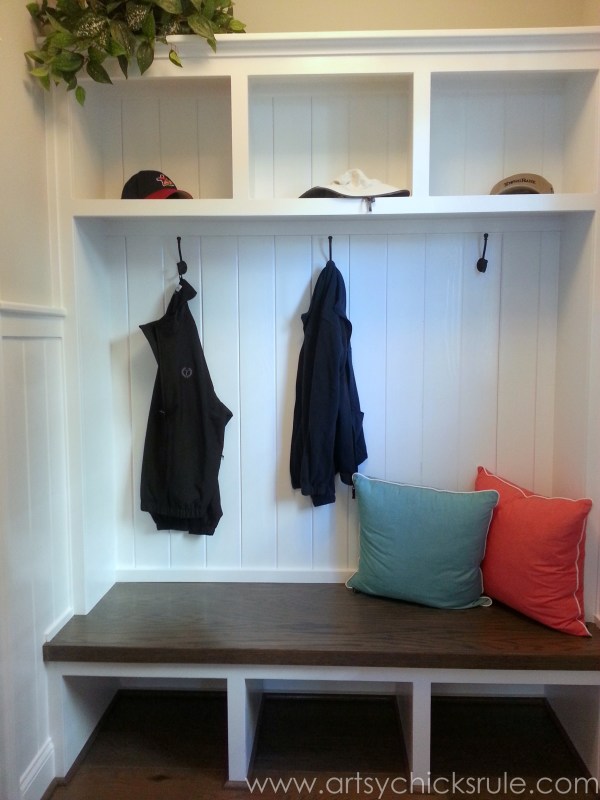 And finally……YES.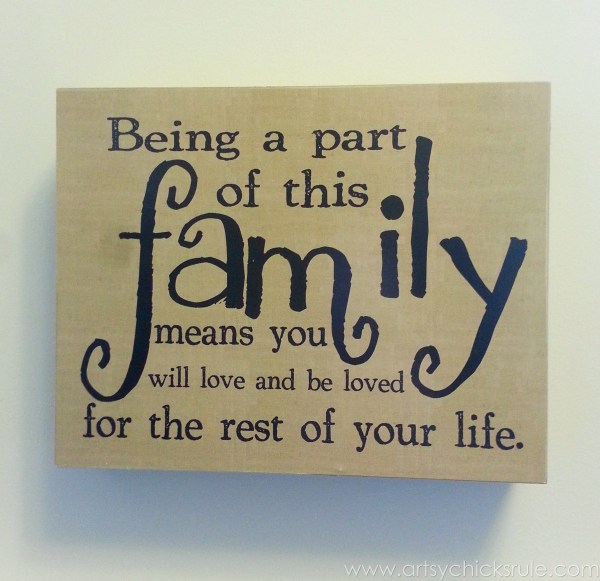 Love that.
I hope you enjoyed "touring" with me!! See you later this week!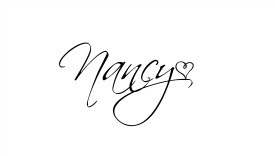 Be sure to follow me on Instagram and Facebook if you don't already!
I always post projects and things I'm working on
long before it hits the blog…..
….plus lots of fun random daily things too.


Follow Along Here!