Thrift Store Mirror Makeover (coastal style)
This post may contain affiliate links. Please see disclosures here.
Decorate your home the budget friendly way with awesome thrift store finds, like this mirror makeover! All you need is a little paint!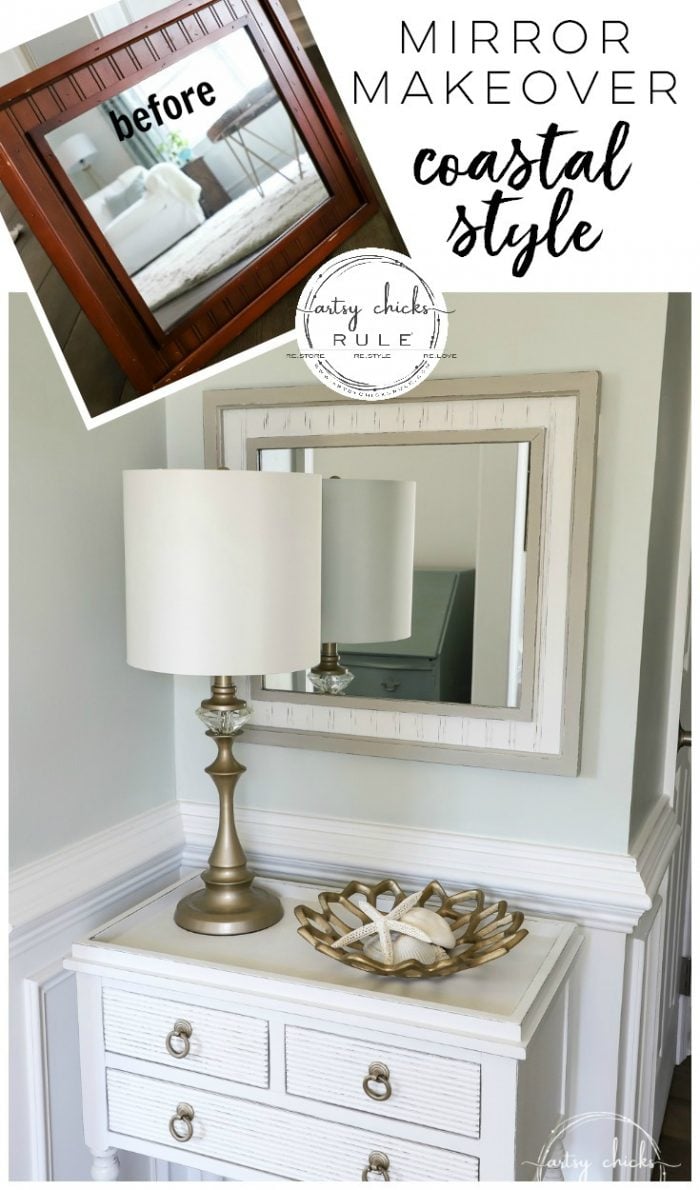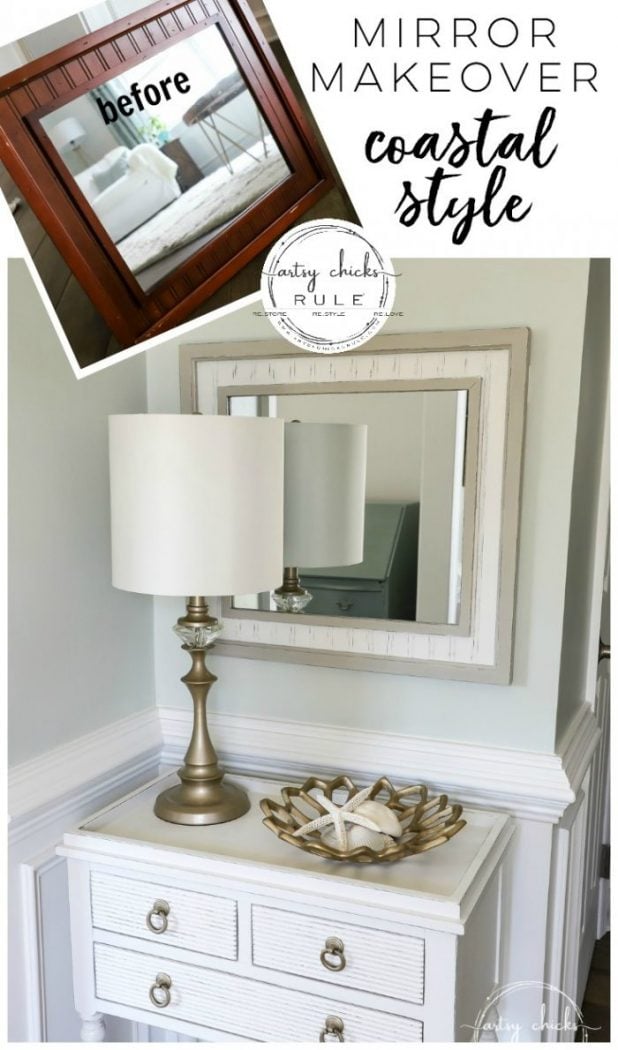 Hey friends! I'm working my way through my latest bunch of thrift store finds and today it's all about this mirror makeover.
As a reminder, here is my latest haul.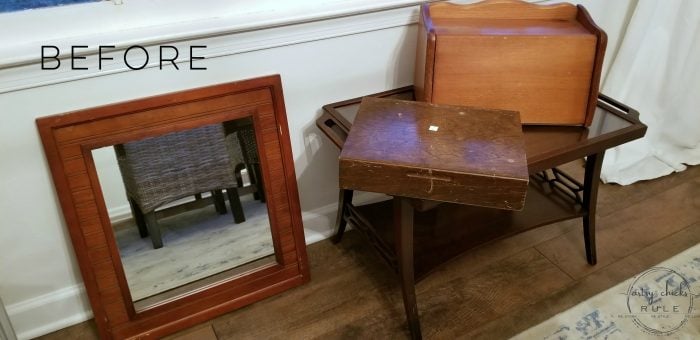 I shared the bread box makeover on Tuesday, you can see it, here.
I saw an article online the other day that if you are a thrift store shopper, now is the time to shop!
With all this Marie Kondo craze going on, the thrift stores will be brimming with goodies.
I sort of joked over on my Facebook page that everyone is getting rid of their "junk" and I'm over here buying it up and giving it makeovers! hee hee
Yep, it's what I do.
So, y'all, if you are looking for something or want to score some good finds, now is the time!
Get on down to your local thrift stores and see what kind of goodies you can find, too.
Thrift Store Mirror Makeover – Coastal Style
And of course, I gave this one a "coastal style" makeover because just look at it. With that beadboard, isn't it just begging for a bit more coastal flair??
I sure think so.
And I thought it was a steal for a few dollars, so home with me it came.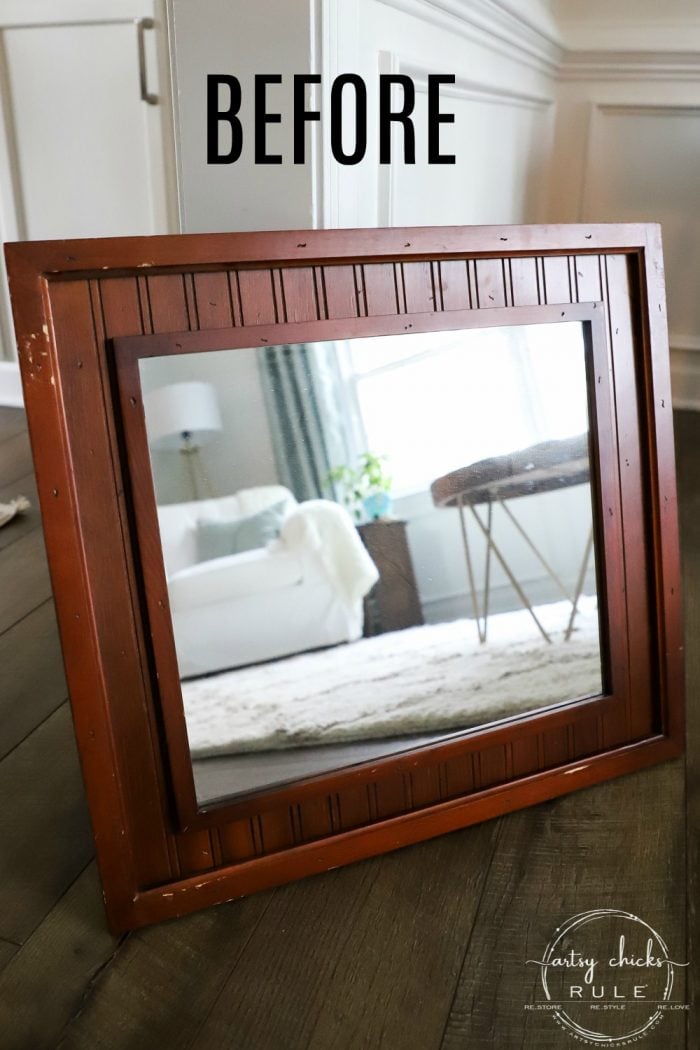 Nice solid wood and in pretty decent shape, too.
However, those weird little squiggly divots all over the wood had to go.
I know they were done on purpose to give it that aged look or something, but no.
So I filled them in with wood putty before I began.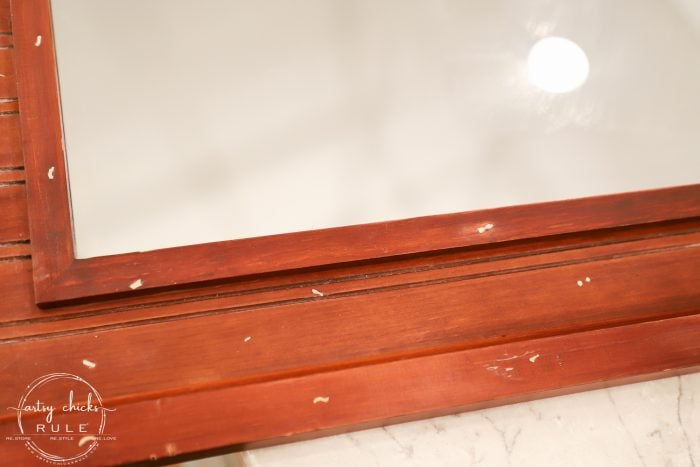 This was such a simple makeover. And how in the world can you beat paying just a few dollars for something like this and adding some simple paint to pretty it up?
Budget-friendly decor all the way.
I used my fave white to paint the bead board inset section. (Love this paint and the price is great….plus PRIME, makes it a win, for sure. And delivered right to your door.)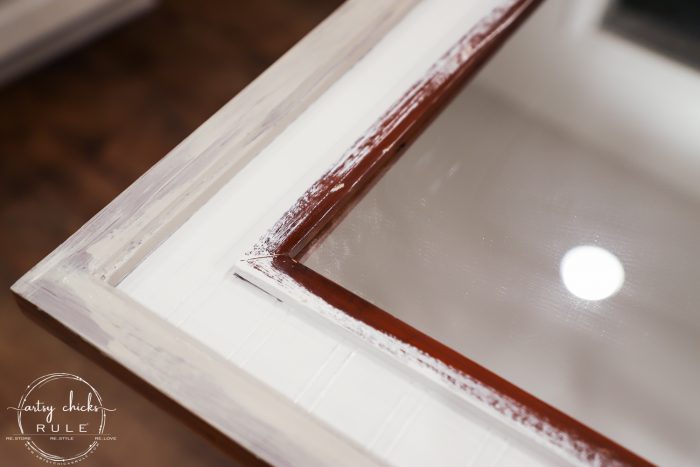 The two raised areas got a color that, to me, looks like sand. Perfect for this coastal-style mirror makeover.
It's by General Finishes and you can find it, here.
I used fine sandpaper to lightly distress the edges all over. I felt like it needed a bit of that to go along with the relaxed coastal feel it has.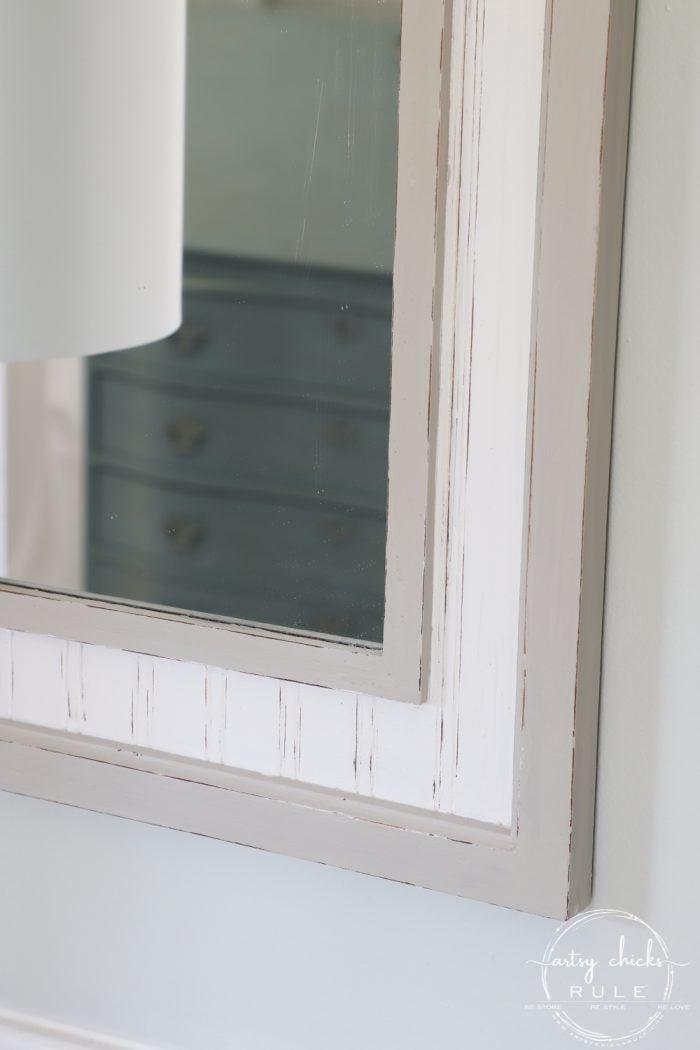 It was nice that it had that darker wood finish to show through.
I sealed it with Rustoleum's matte sealer, here.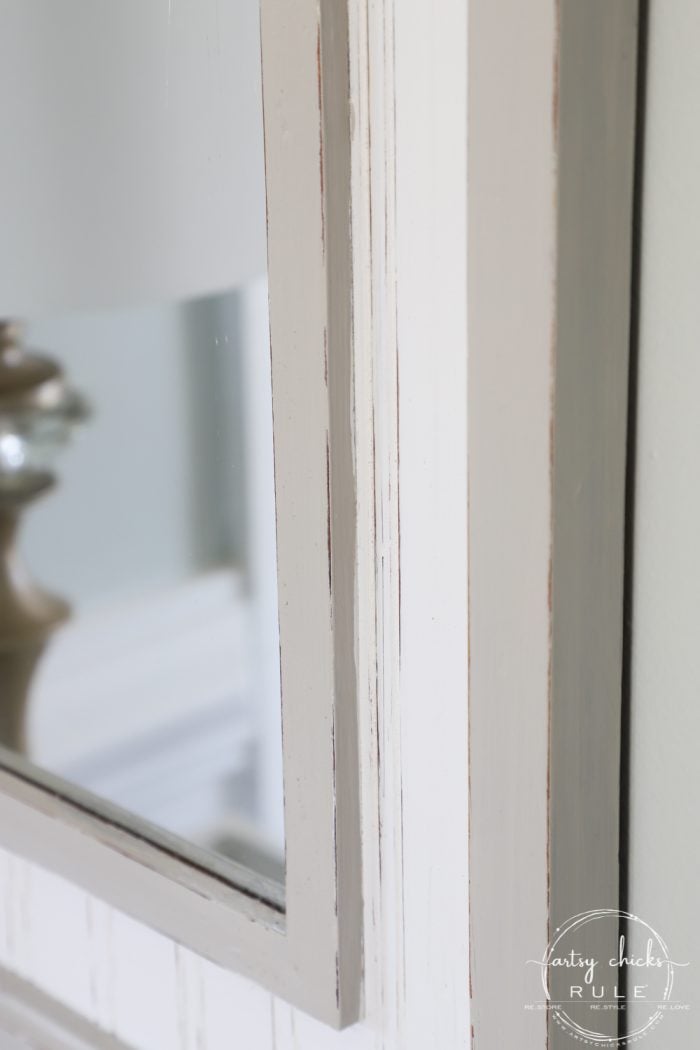 Again, this was a really easy makeover that took no time at all.
And it's a great addition to any decor. (and could've been painted any color to match your decor)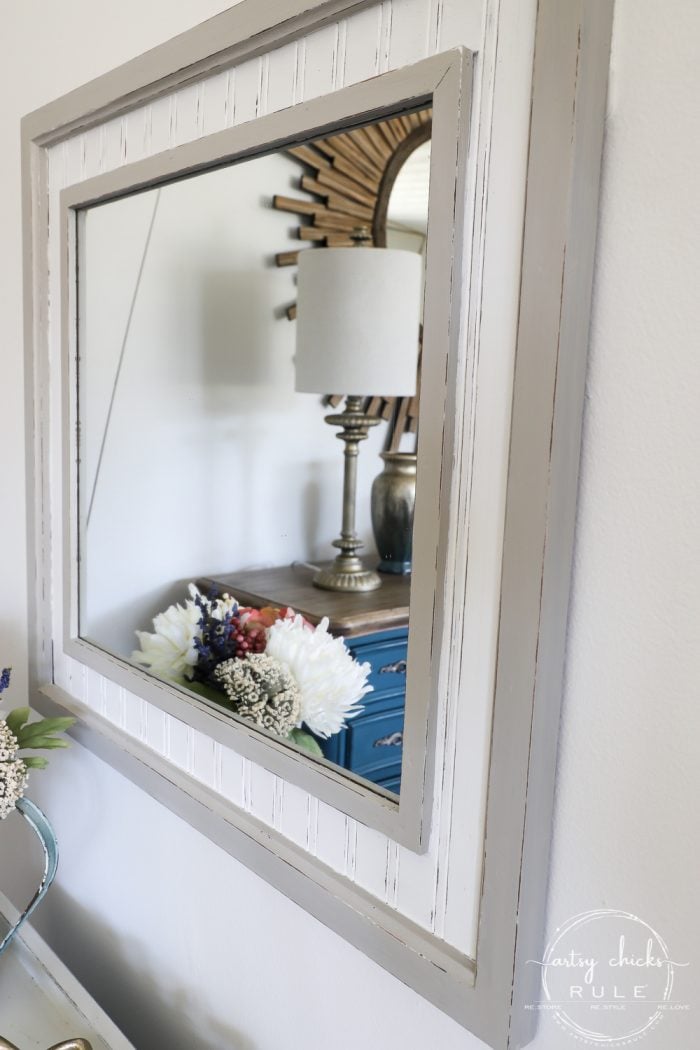 That's the great thing about finding these things at the thrift store. You decide and can add your very own touch to them.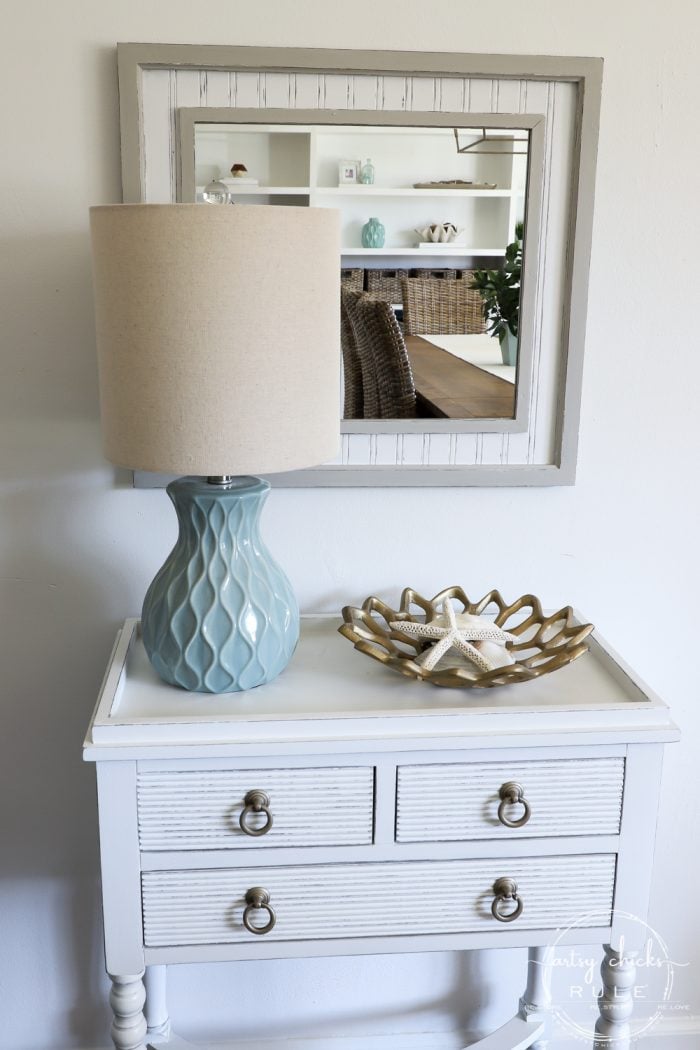 So many areas of the home you could use a mirror this size.
Looks great in my foyer as well.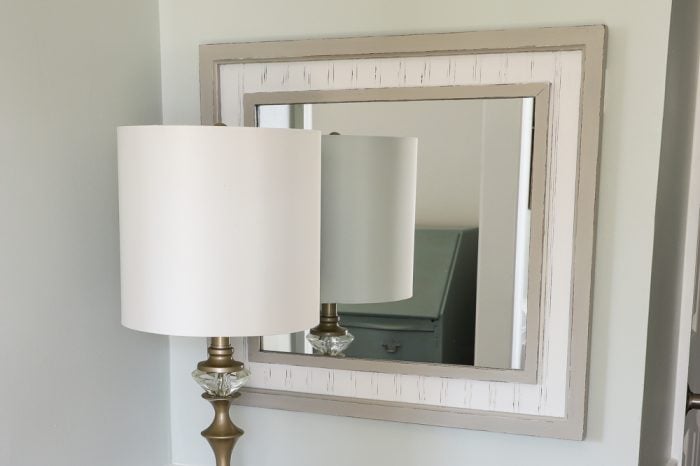 Maybe you even already have an old mirror that's in need of a makeover? Give it one and relove it!
I do that a lot too. When I do my "Marie Kondo", I sometimes end up just reinventing things I own instead of getting rid of them, and loving them all over again.
One of my favorite things to do!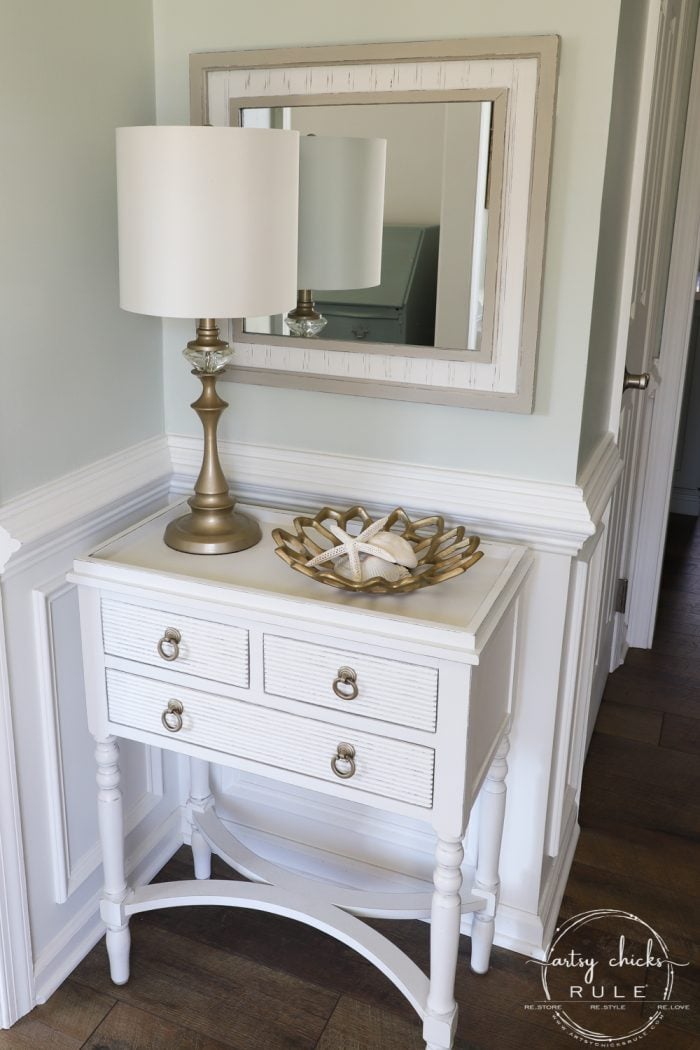 I hope you enjoyed this simple little mirror makeover today.
It was not complex but I hope does show what you can do with things to change them up.
And of course, also shows the kinds of things you can find inexpensively at the thrift store!
PIN it to save it!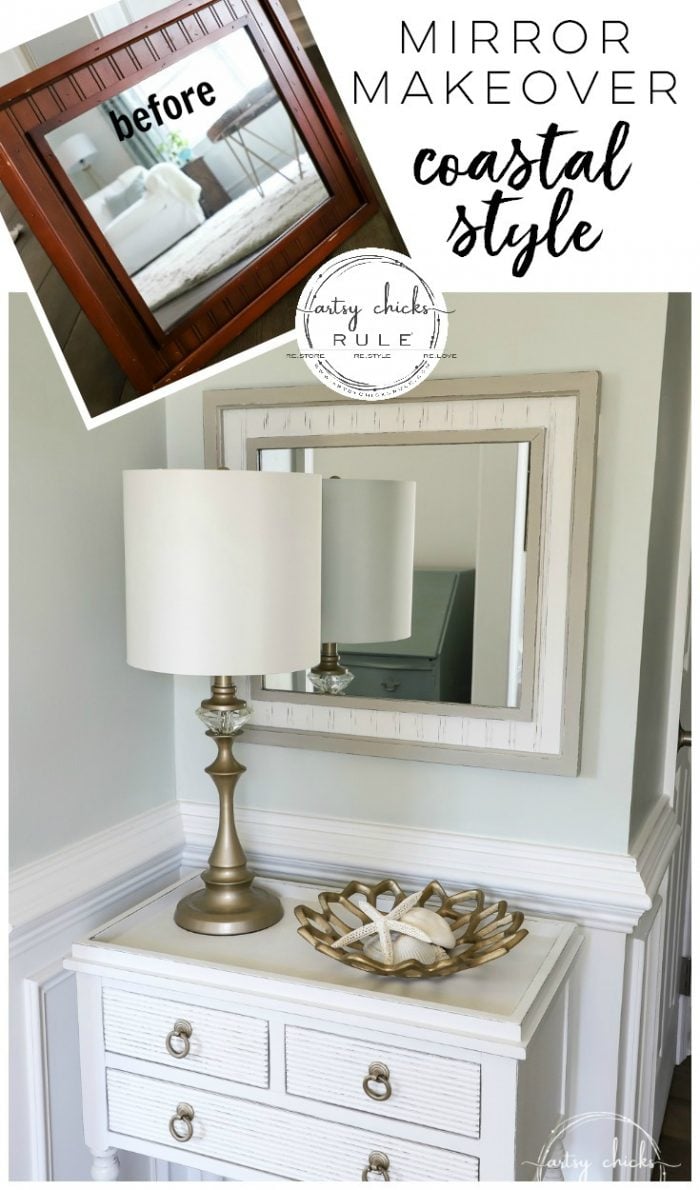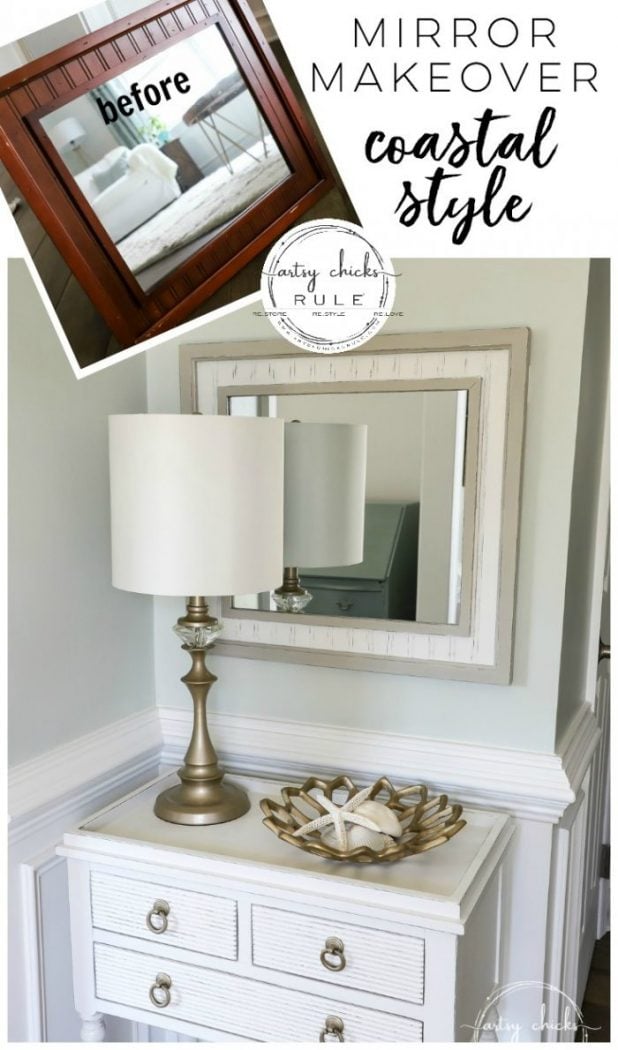 Hop by your local thrift store this weekend and see what you can find! Might be all kinds of treasures there.
Have fun treasure hunting!
Next week I'll be sharing what we made with this!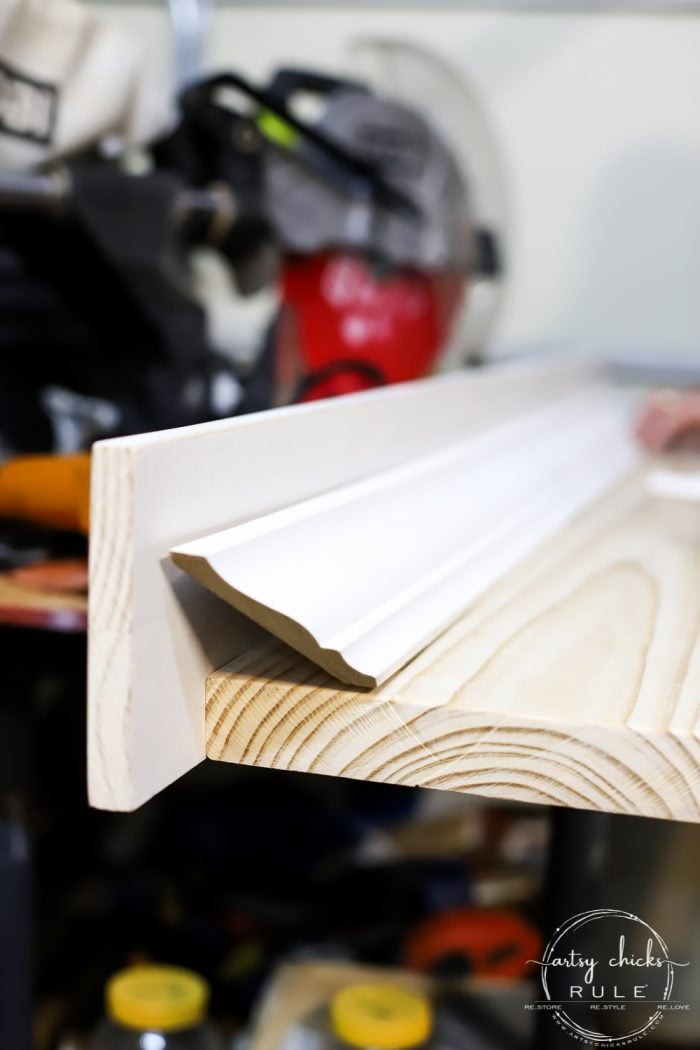 See you then!
xoxo