Some of my favorite paints….for nails
This post may contain affiliate links. Please see disclosures here.
Ok, so I love paint. I love to paint anything and everything. I really do.
I just adore the transformation. There is a creative rush that comes with it.
So, it only makes sense that I also love paint….for nails.
Yes, very much. I collect it. I guess it's a bit of an obsession.
I, unfortunately, cannot keep polish on for very long with all of the furniture painting and repair. But I do paint them for special occasions. Or when the mood strikes me! Even if it does only last a day.
I wore this for years.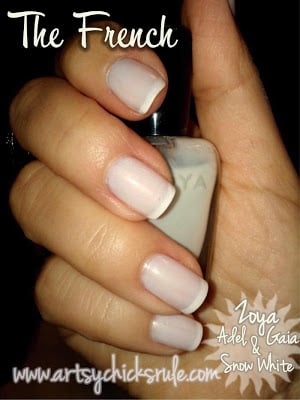 Zoya: Base-Adel, White tip-Snow White, Top-Gaia
Many, many years. Like straight through my thirties. No color variation. It was just my "thing" for the most part. I still do occasionally. But most days I'm a one (or two) coat, opaque white and done kinda girl. Easy.
I'm big into the whole "health" thing so I only use polishes that are "Big 3 Free" and do not contain the baddies. Toulene, Formaldehyde and Dibutyl Phthalate. Yuck. Bad stuff.
My favorite brand of polish is Zoya. It is "Big 3 Free" and also does not contain Formaldehyde Resin and Camphor. So I guess that makes it "Big 5 Free". It is what I use the most.
Now for color…..
My new fav for Fall. LOVE it!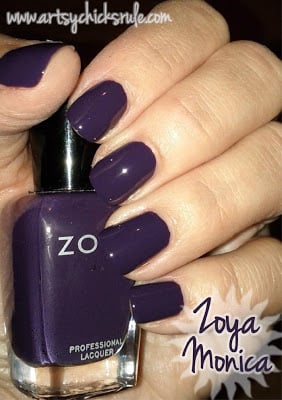 Zoya Monica
I just adore it. I really, really do. Isn't it pretty???
Here are some other great Fall/Winter colors.
Sinful Colors-Winterberry
Zoya-Lotus with Venique-Clear is the New Sexy over top
(it's sparkly!)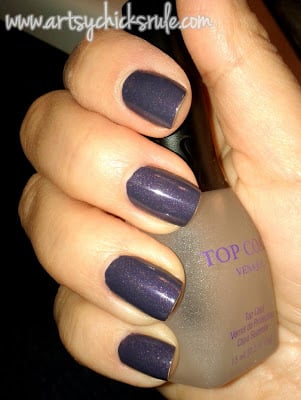 Zoya-Neeka (shown with Venique Top Coat)
Never thought I'd like (or wear!) any kind of Silver Polish but it is fun around the Holidays!
Like New Year's!
And this one is just a lovely, soft shade of silver.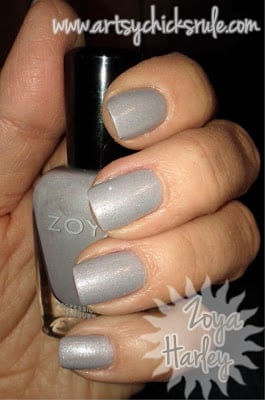 Zoya Harley
Zoya-Harley with China Glaze-Fairy Dust on top (it's sparkly!!)
You must get China Glaze-Fairy Dust. I do believe it actually is. Fairy Dust.
It is mesmerizing….and full of holographic sparkliness.
This is the "famous" Scrangie nail polish. Named after another Blogger who created the color.
Purple Gorgeous-ness. (another color I thought I'd never wear!) Very rich color.
The picture does not do it justice.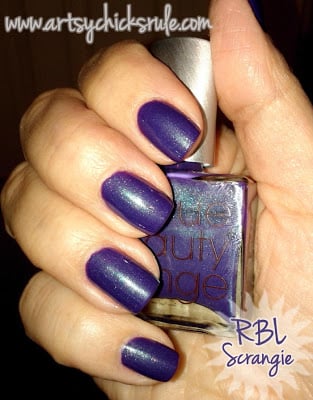 Rescue Beauty Lounge-Scrangie (Limited Time Only, no longer available, as far as I know)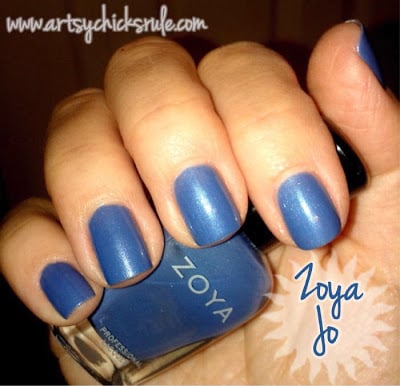 Zoya Jo
And because I am a crafty, artsy girl. I am always mixing and blending polish colors together until I get what I want. Just like paint!
Here is one I made recently…..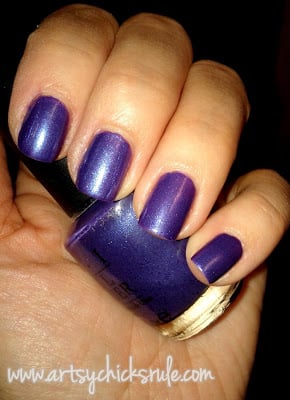 It is a blend of China Glaze-Tempest (lovely color to layer on top of others), Scrangie, OPI-I Juggle Men and some Mica powders I mixed in for shimmer.
It ended up a beautiful shade of purple/blue. Just like a velvety blue/purple Tanzanite gemstone. Yummy.
And a fun shade for Spring/Summer….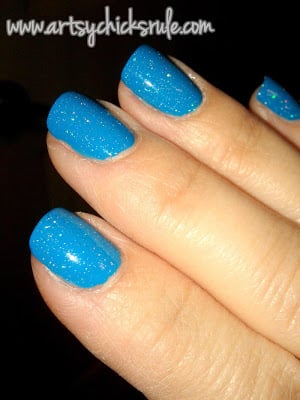 Sinful Colors-Why Not with Venique-Clear is the New Sexy over top
Yes, it is a bright blue. But so fun for the summer! The only problem is, with these kinds of colors, I feel like my clothes, or accessories, need to match in some way. So they are "day only" shades for the most part!!
And finally, what I wear most days….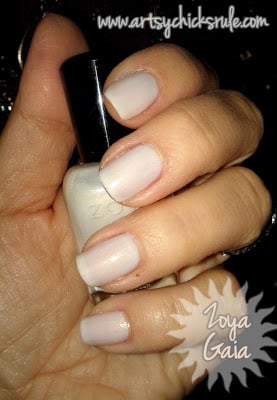 Zoya Gaia
Here is where I keep all these lovelies.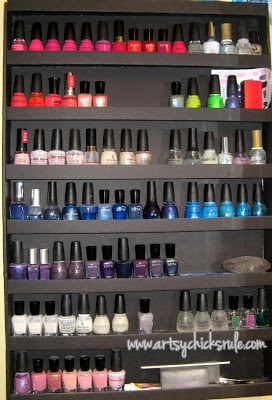 A great little inexpensive DIY project. Foam board, cut and hot glued together to create a wonderful organizer for polish. Hang it on the wall and all of your polish is at your fingertips. Literally, right?
(you can find a multitude of videos on YouTube showing how to make these)
I don't wear most of these colors often. Or at all. But I am compelled to buy the pretties when I see them! I just end up giving them away to my daughter or niece.
I do wear the ones I love occasionally.
Some, if only for a day.
I just love color and paint. All kinds of color and any kind of paint. On walls, on furniture, on home decor …..and on nails.
Are you a "paint" lover too?