Simple Minwax Gel Stain Makeover
This post may contain affiliate links. Please see disclosures here.
Sometimes it's the simplest of makeovers that make the most impact! Minwax Gel Stain makes this thrift store find shine like new…in just a few simple steps!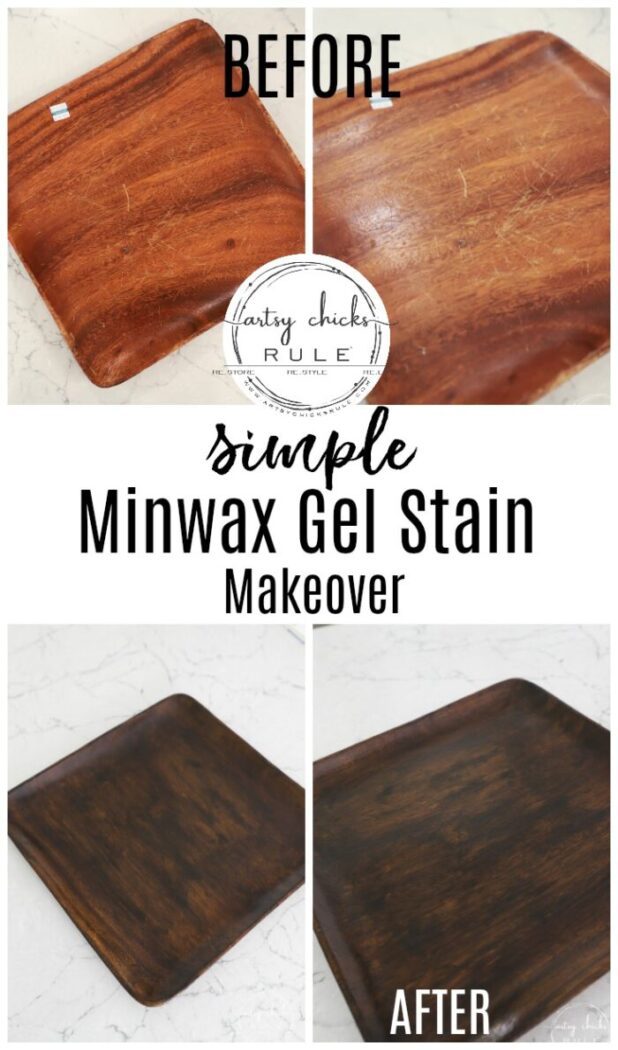 I've got a super simple little thrifty makeover for you all today!
I love to share these simple "projects" so that you can see that not all makeovers have to be labor intensive to make a big impact.
Some of the most simple really are some of the best.
Not only that, but I like to show that some of those smaller, insignificant seeming finds at the thrift store might be some of the best to bring home with you.
And to maybe get ya thinking outside of the box a little.
Sometimes an old simple wood platter/plate/tray? can be so many other things instead.
Simple Minwax Gel Stain Makeover
Here's how this one started out…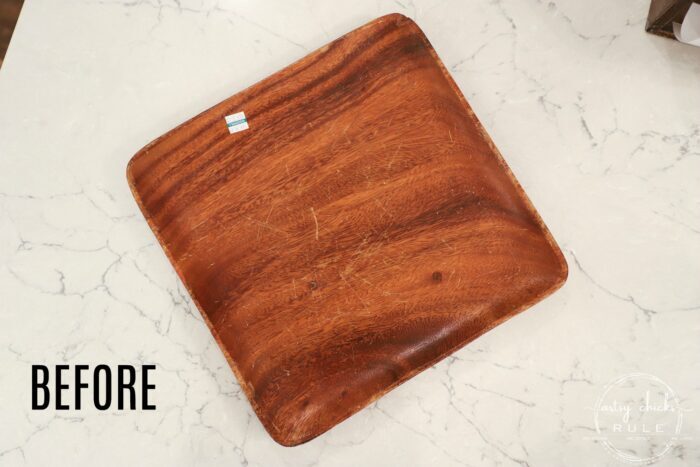 It was worn and all scratched up…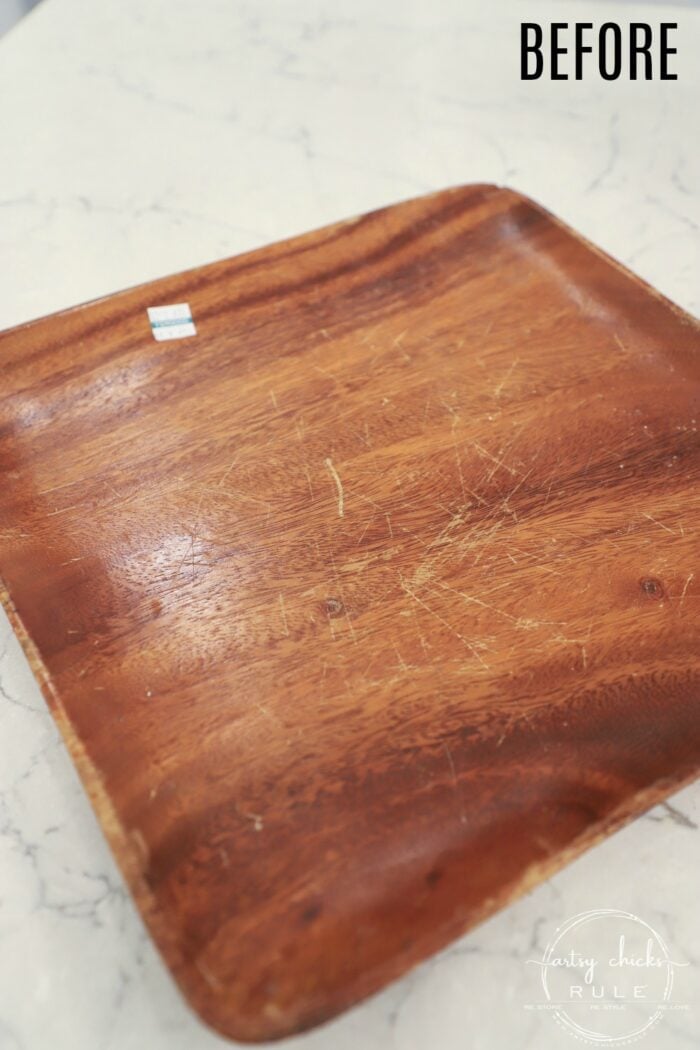 Pretty beat up.
Here's the rest of the haul I picked up that day.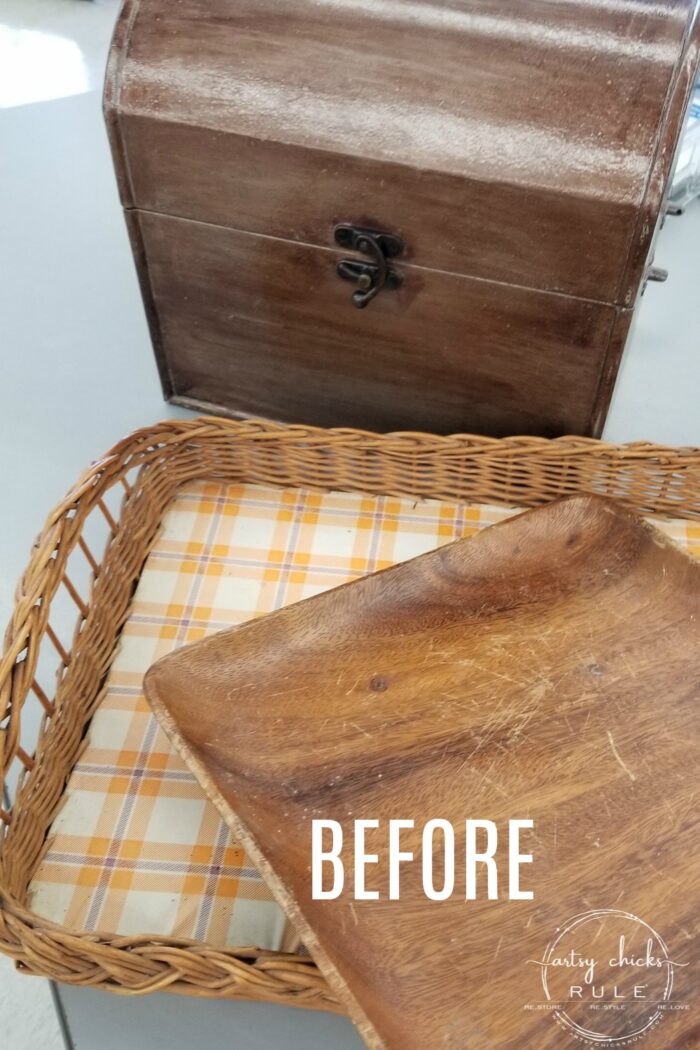 If you missed that pretty orange plaid basket tray makeover on Tuesday, you can see it >>> here.
By the way, I paid about $8 total for all of this since 2 of them were half off. Cheap! ;)
Today it's all about the tray. Next week I'll be sharing that "mini treasure chest" up there at the top.
I started out by hand sanding the scratches off. I didn't want to sand too deep to remove all of the finish as I wanted to use Minwax Gel Stain on this.
Unfortunately, I ended up having to sand a little more than I wanted since some of those gouges were pretty deep.
And since I did, I removed the finish more than I wanted also.
No worries, I just used a bit of pre-stain wood conditioner first. Better already.
Then I applied the Minwax Gel Stain.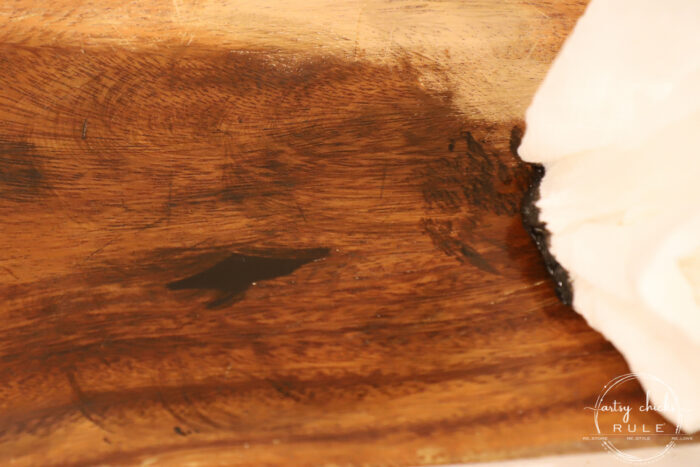 I just used a clean rag cloth and wiped it on in the same way I did on our stairs recently.
You can see that post >>> here, if you missed it.
Really simple to do.
Then I let it sit overnight and came back the next day and applied this sealer.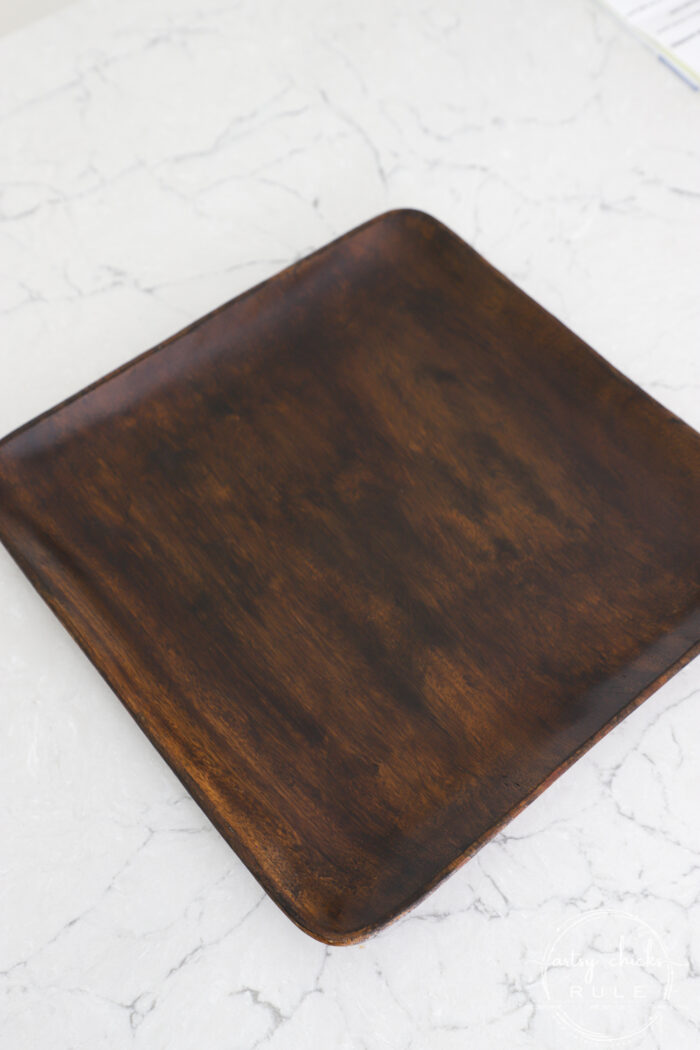 Love this dark, rich color!
And look at that shine.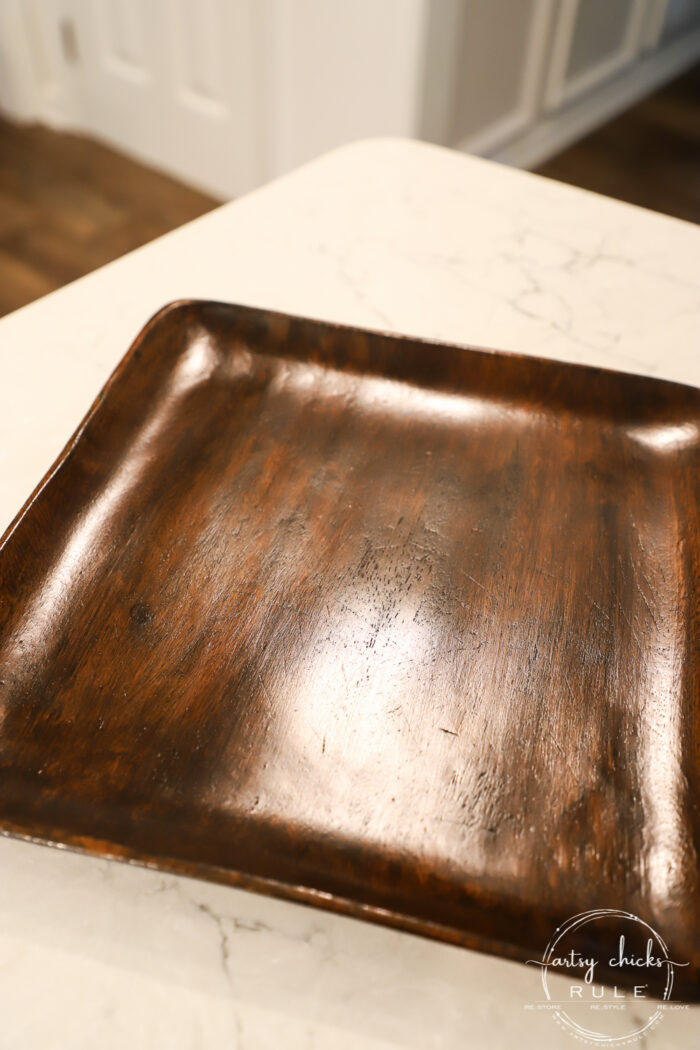 And as I mentioned at the beginning of this post, there are so many things you can use something like this for.
How about as decor?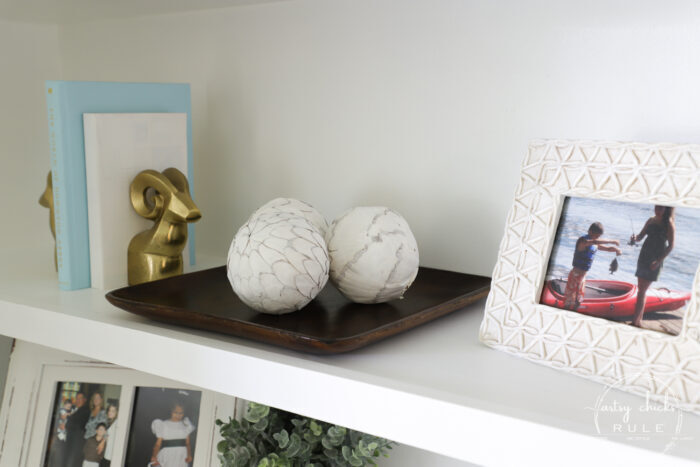 I usually have another wood tray here actually.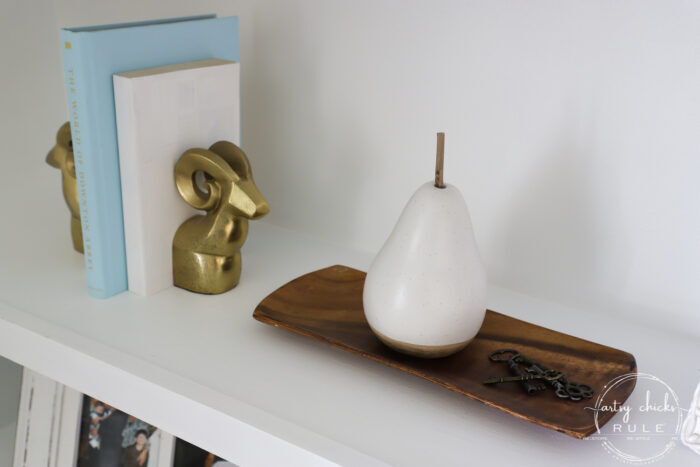 But this one looks pretty nice here too.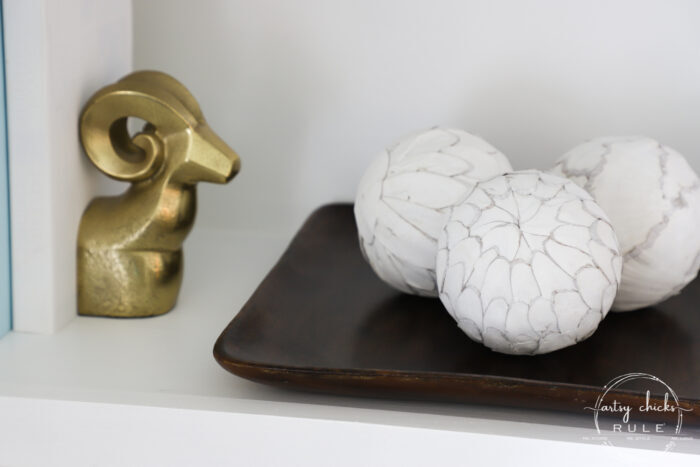 And more decor ideas…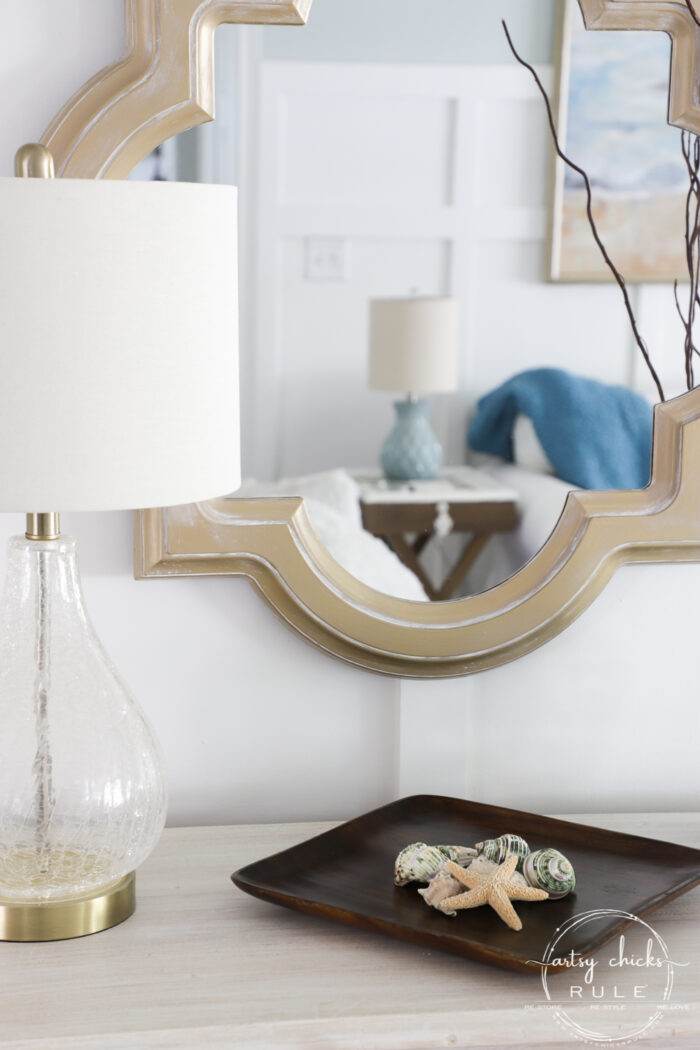 Over on my pretty white stain dresser.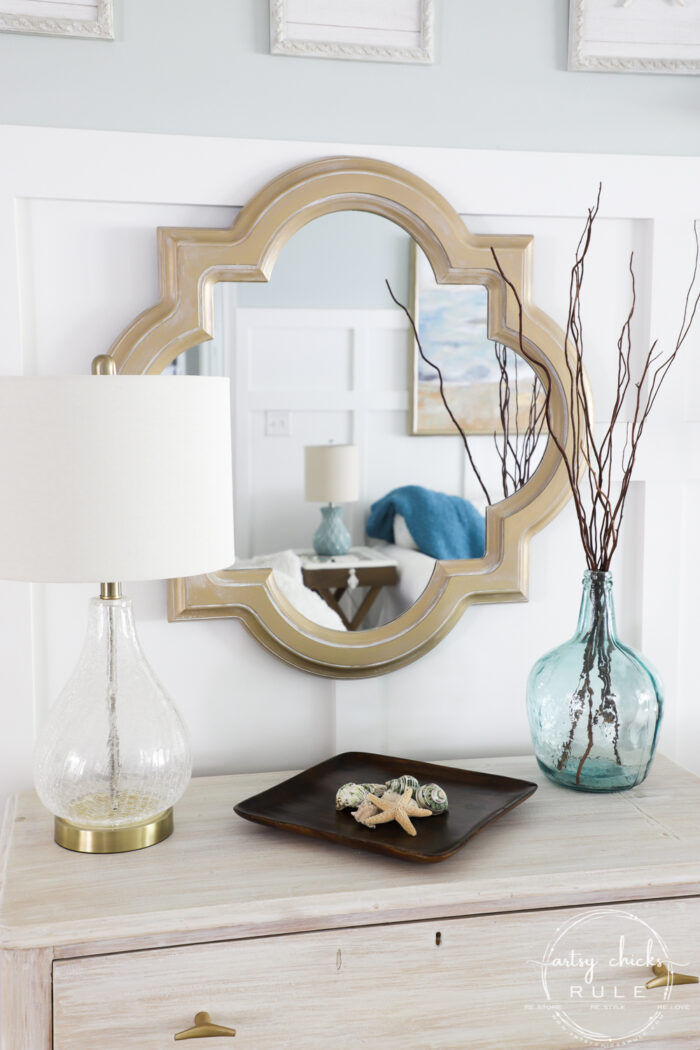 You could even put it to use…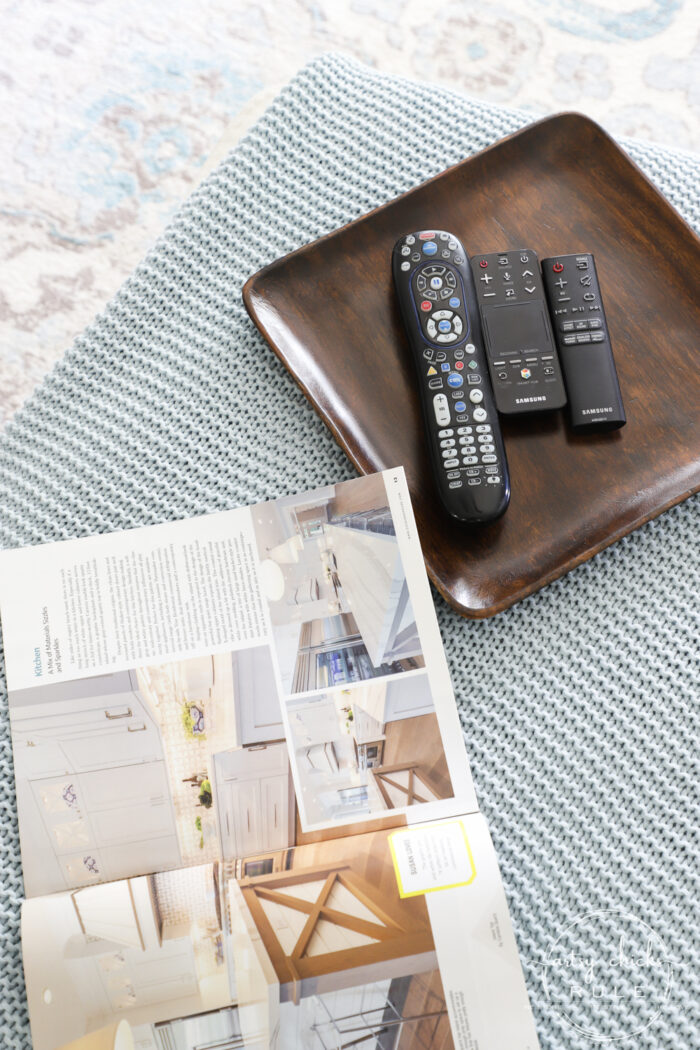 How about using it for controllers and remotes?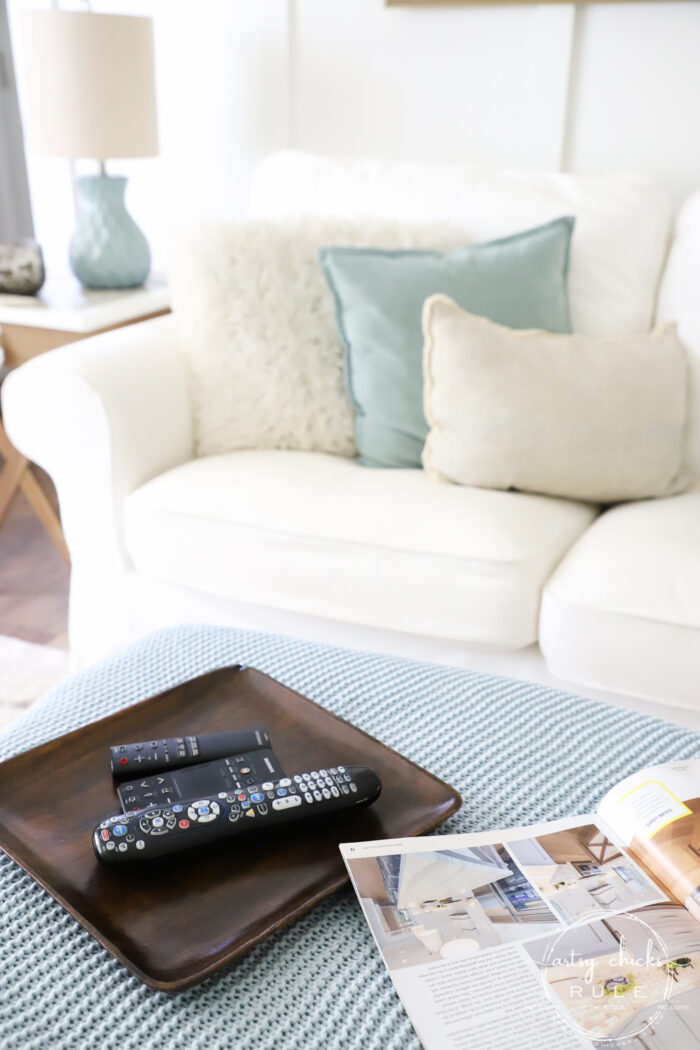 Perfect!
Or even better…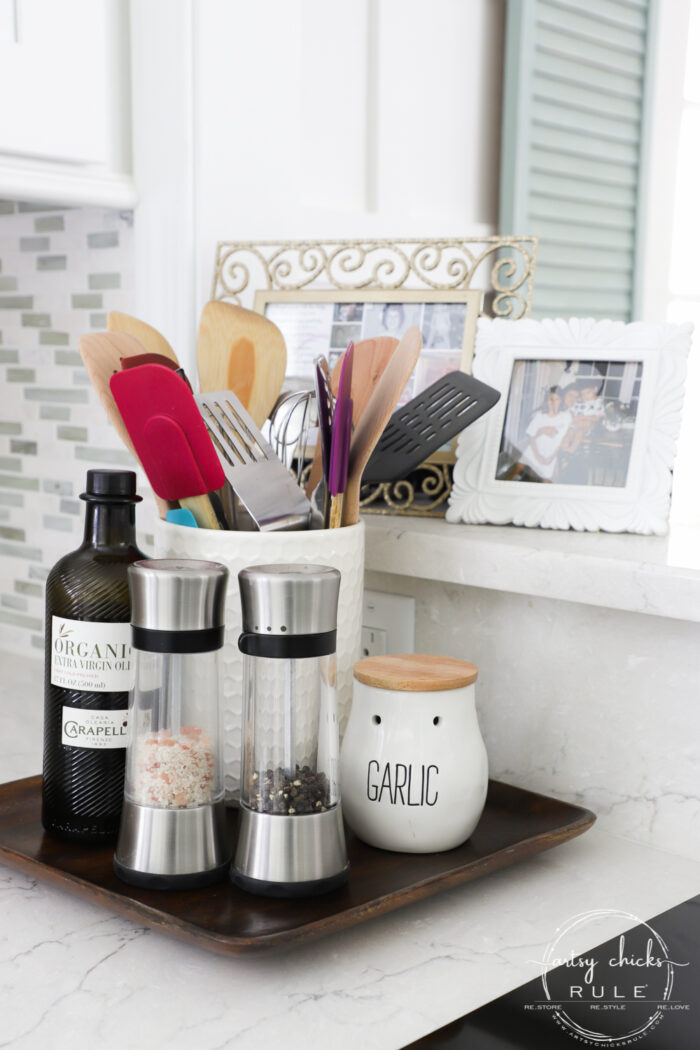 It makes the perfect kitchen caddy.
(**you can find the garlic jar, here and salt & pepper grinders, here, I love them both!)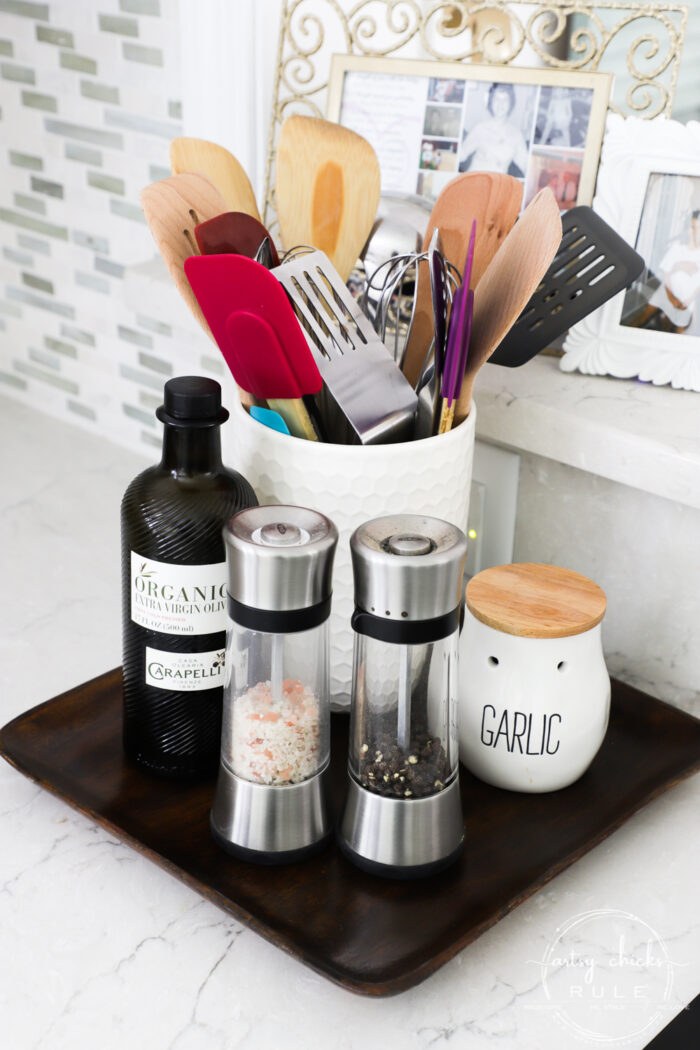 Pretty and functional.
And that's only a few things this old thrift store find could be used for. :)
How about for jewelry? Watches? Keys at the front door?
Lots of ideas.
PIN it to save it!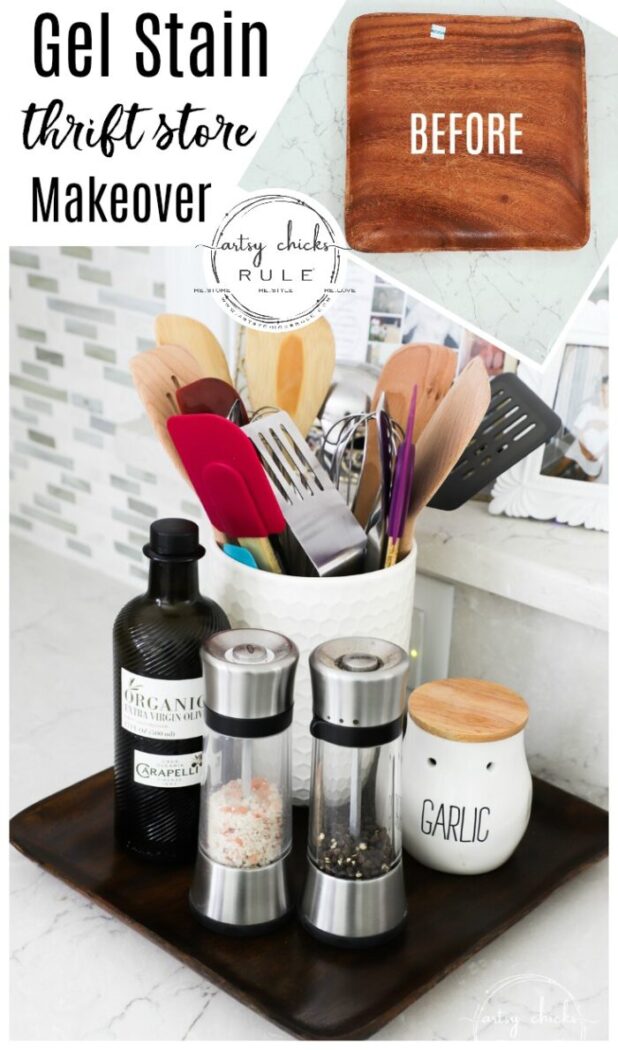 I hope you enjoyed this very simplistic project today! Not all of them need to be terribly involved.
I hesitated to share it because it was so simple. But then I thought, no, it's good to share these really simple ones sometimes too!
They are certainly worthy. :)
Pretty little thing all ready for some reloving!
Happy weekend to you my friends!
I'll see you back here on Tuesday, with this, the final piece from my latest haul.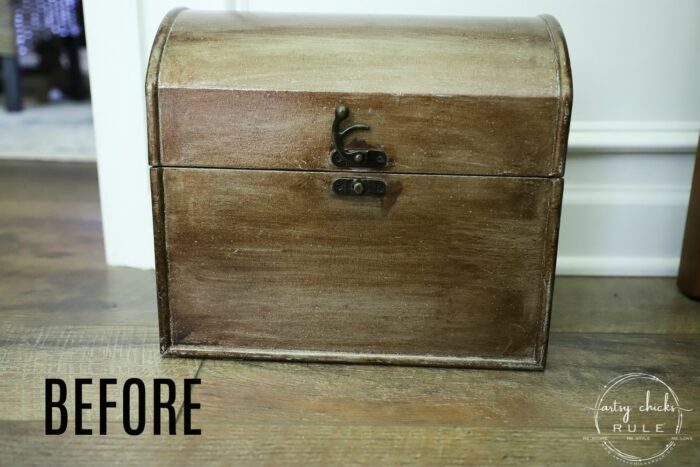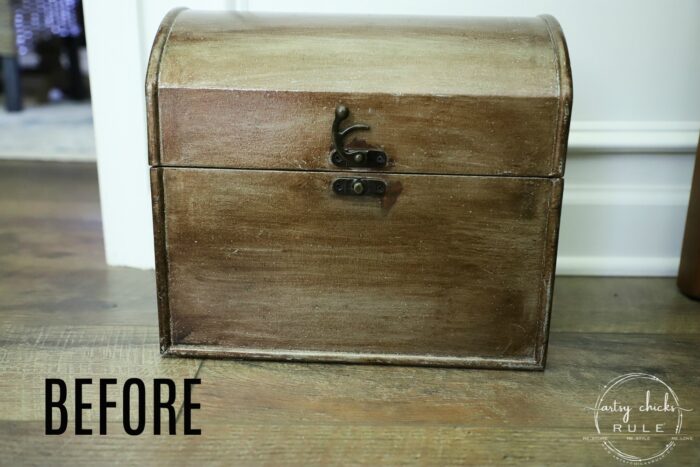 xoxo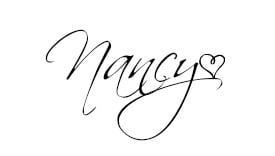 Follow Along Here!