DIY Gold Dipped Jars (Super Thrifty DIY!!)
This post may contain affiliate links. Please see disclosures here.
Find something you love in a store, like these DIY gold dipped jars, but didn't love the price? Create your own, even cheaper!
Updated August 2023
I have a super thrifty DIY for y'all today. Really, this one is a no-brainer. I love super simple DIYs, especially those that save me money, don't you?
DIY GOLD DIPPED JARS
I can always find these kinds of glass jars at the thrift store.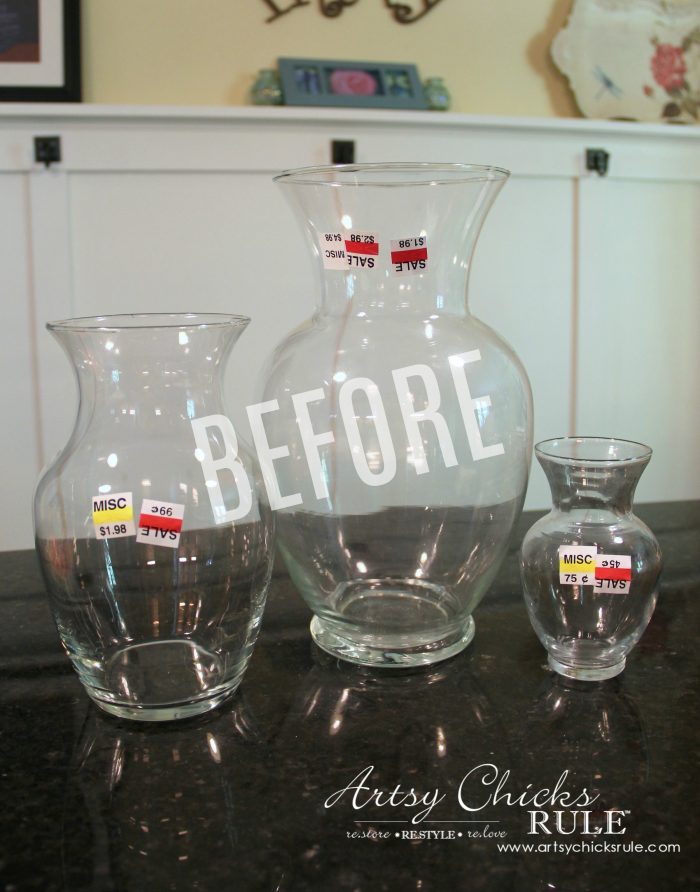 And if you follow along on Instagram, you might remember these.
I shared a photo of them right after I finished painting. (which took all of about 10 min!)
I was over at Hobby Lobby a while back and saw these gold-dipped jars…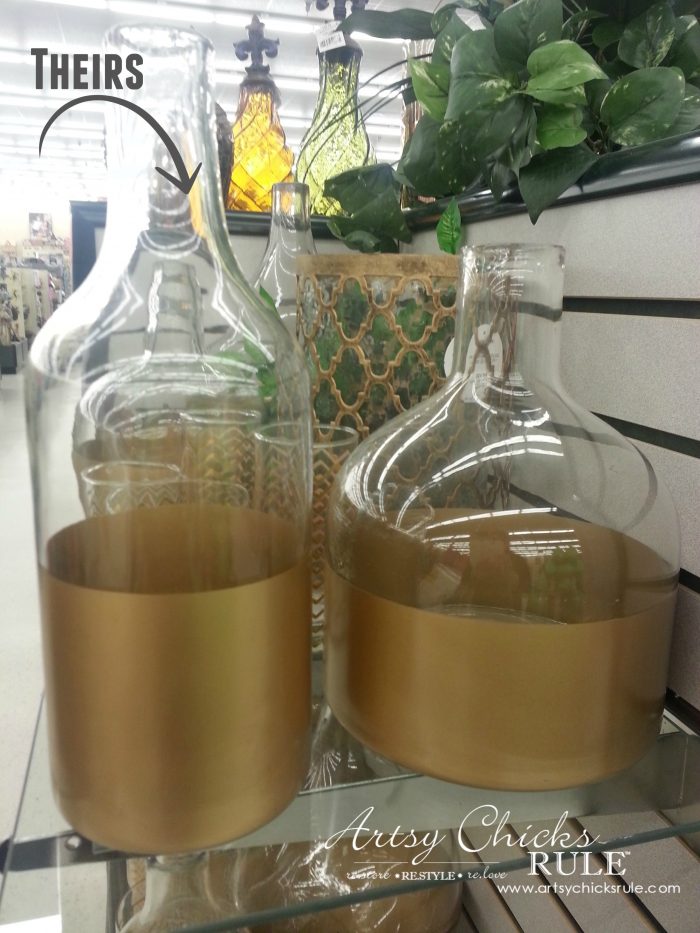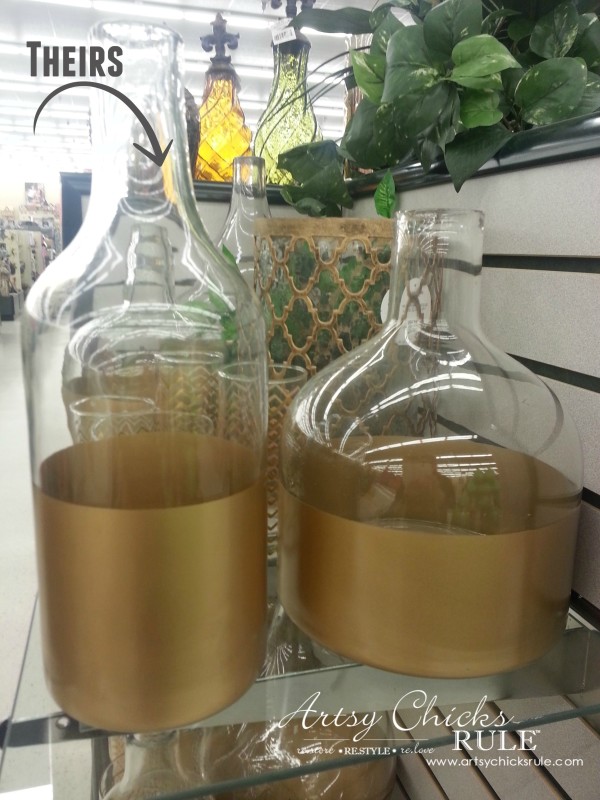 Aren't they pretty?
But they were each around $30. Ouch.
They do have coupons and sales quite often but even with a 50% off sale, you'd still spend that for the two.
I spent $3.50…and also got this gold spray paint.
(of which I still have a lot left in the can after doing this project)
It's the same paint I used on this project…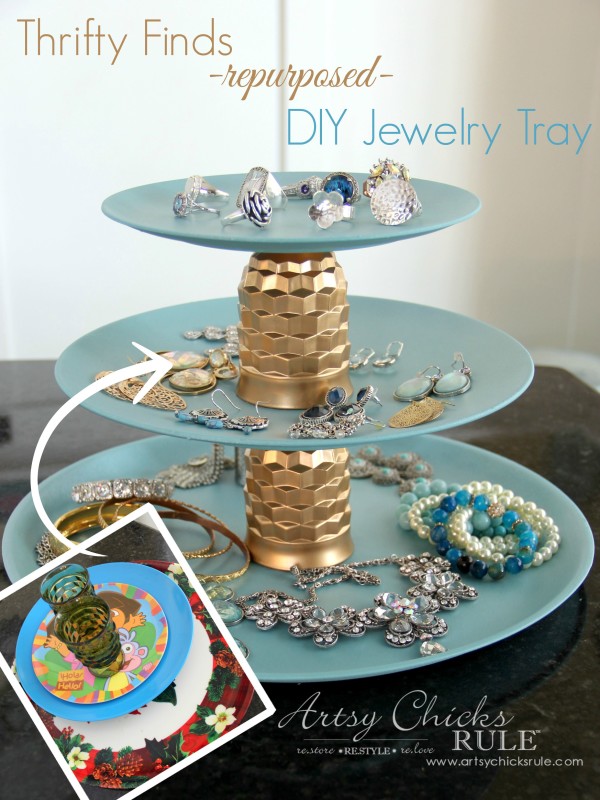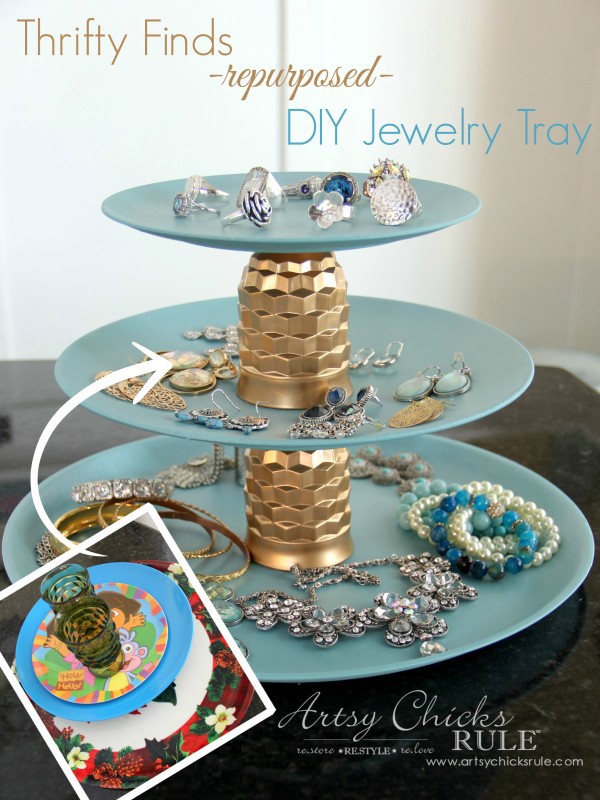 You can read all about it here >>> Thrifty Makeovers Repurposed
It's a beautiful shade of gold. I just love it!
So again, here is what I started with.
I found all of them at the same thrift store. But as I mentioned earlier, you can find these pretty much everywhere.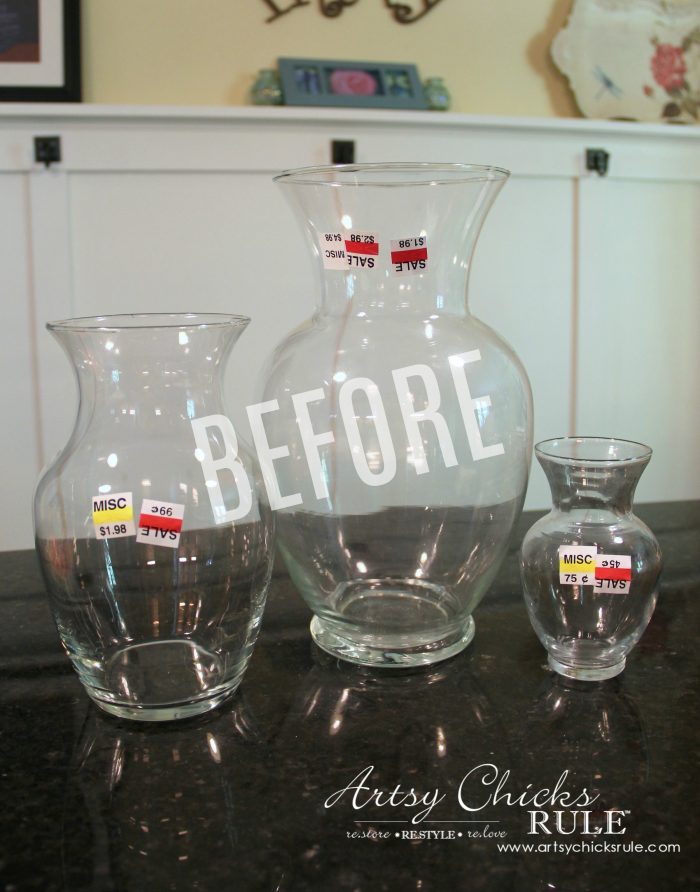 As you can see, they were on sale, $3.42 to be exact….not including tax.
Tutorial for the DIY Gold Dipped Jars
I began by taping off where I wanted the "line" to be.
I realized it's not so easy to go around a round item with tape…in a straight line.
So… I decided to fill it with water so I'd have a fill line to follow. And that is the way to go!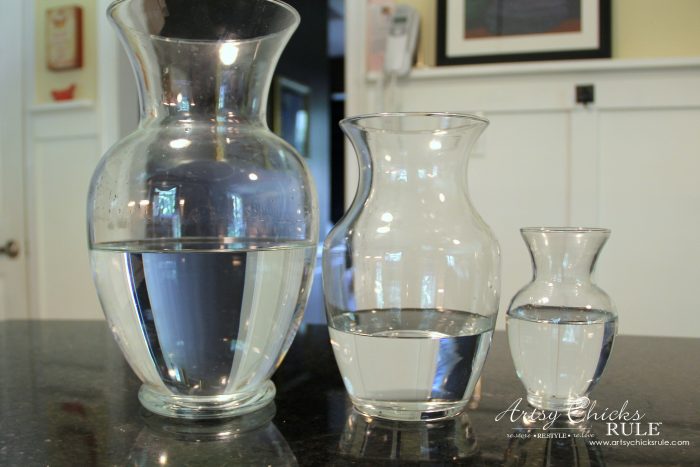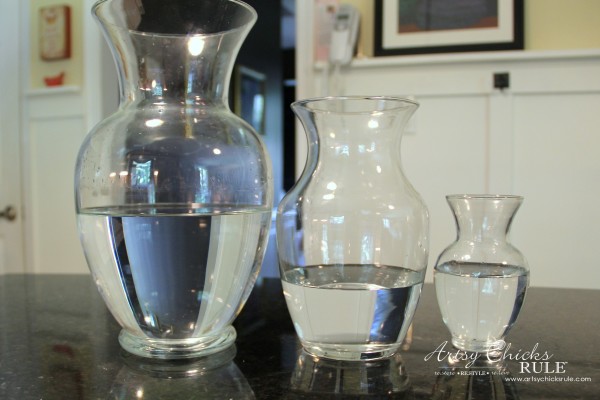 I wanted the gold to vary on each so filled them each at different levels.
This worked PERFECTLY, by the way!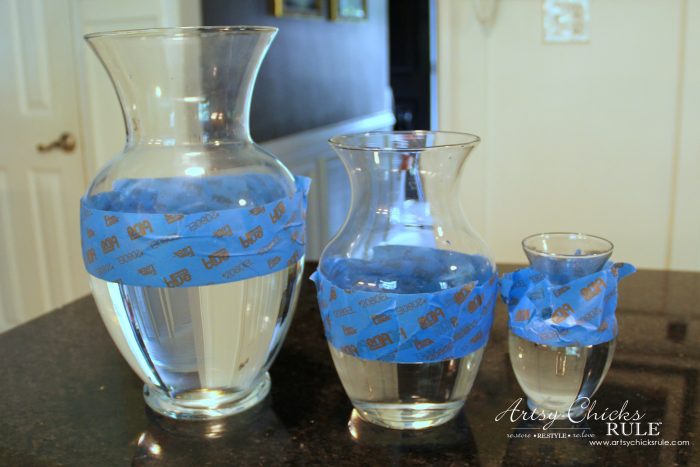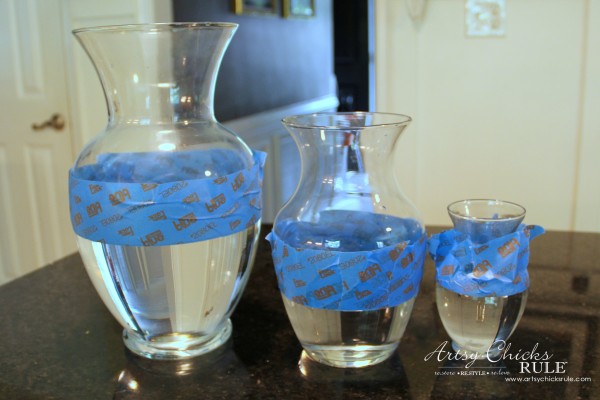 So perfectly that y'all need to pin this for later! (in case you forget, like me!)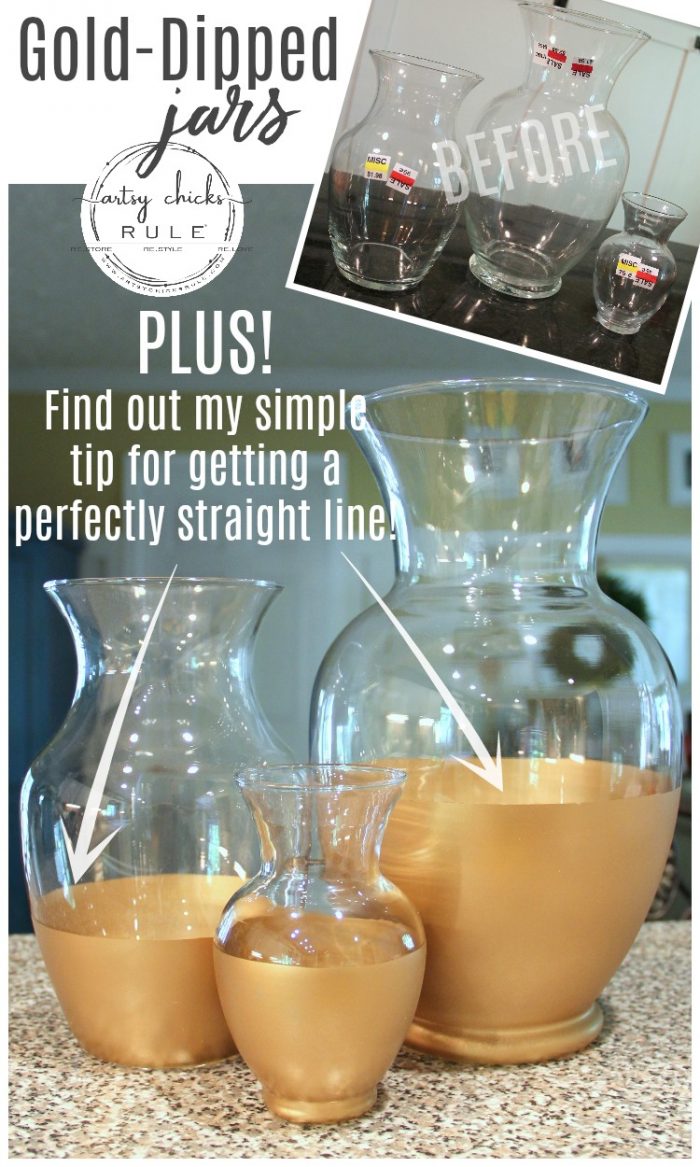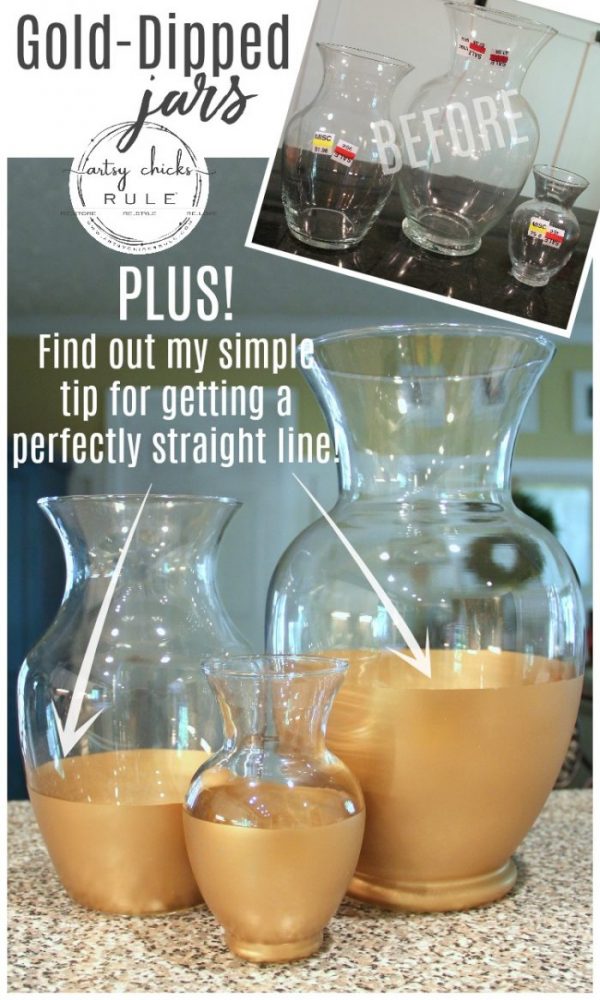 Then I applied a plastic bag to the above area so the paint wouldn't get where I didn't want it.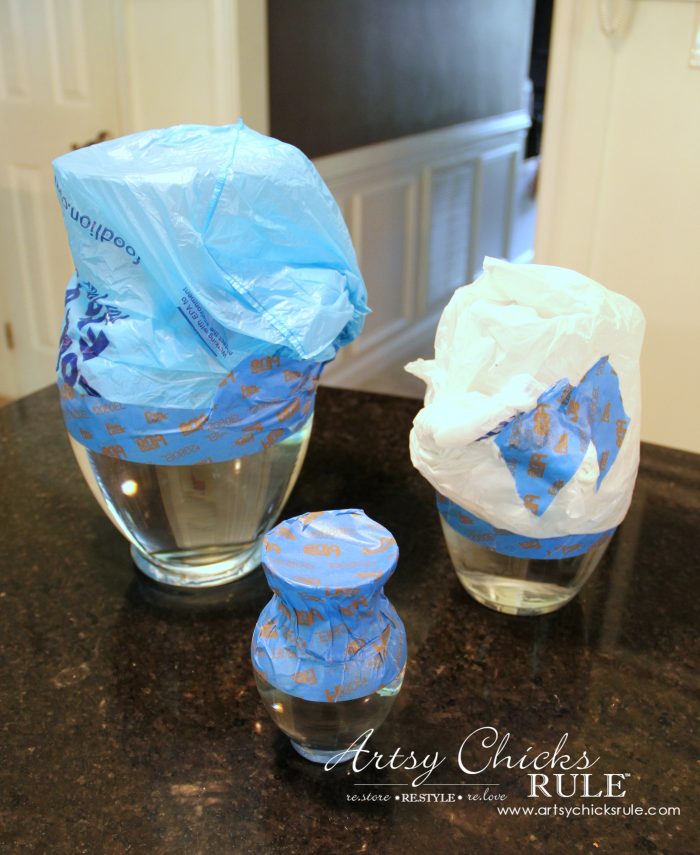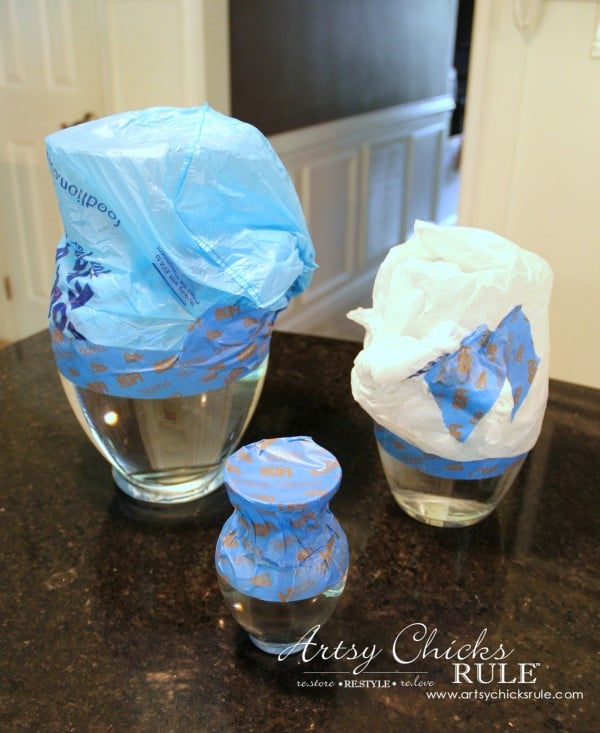 I took them outside and sprayed them.
Voila!
Perfectly painted gold-dipped jars.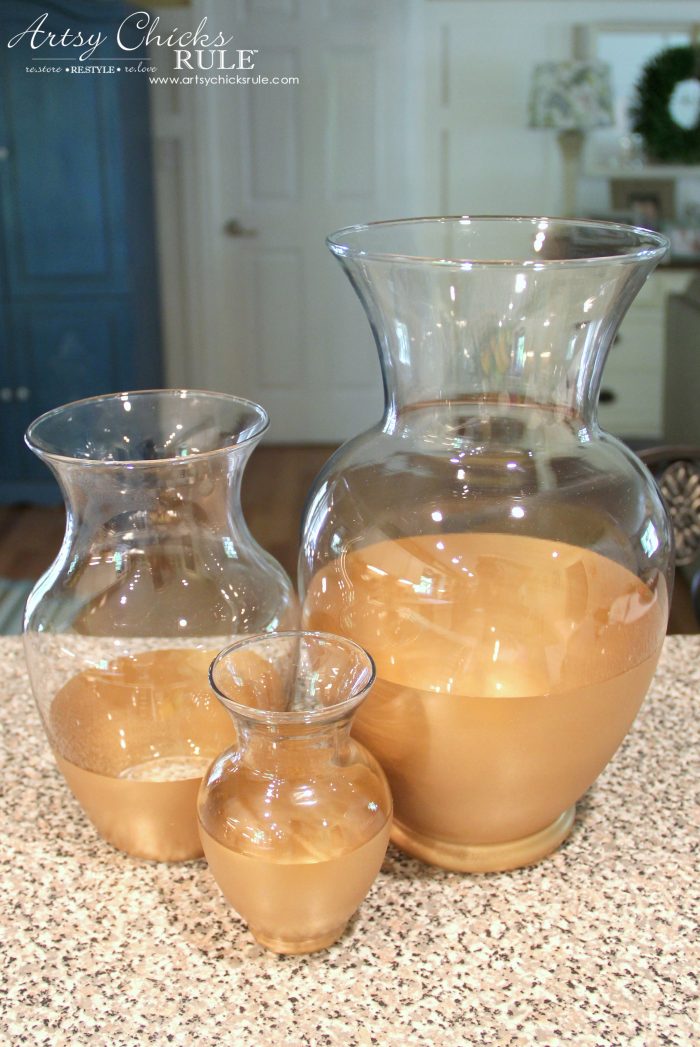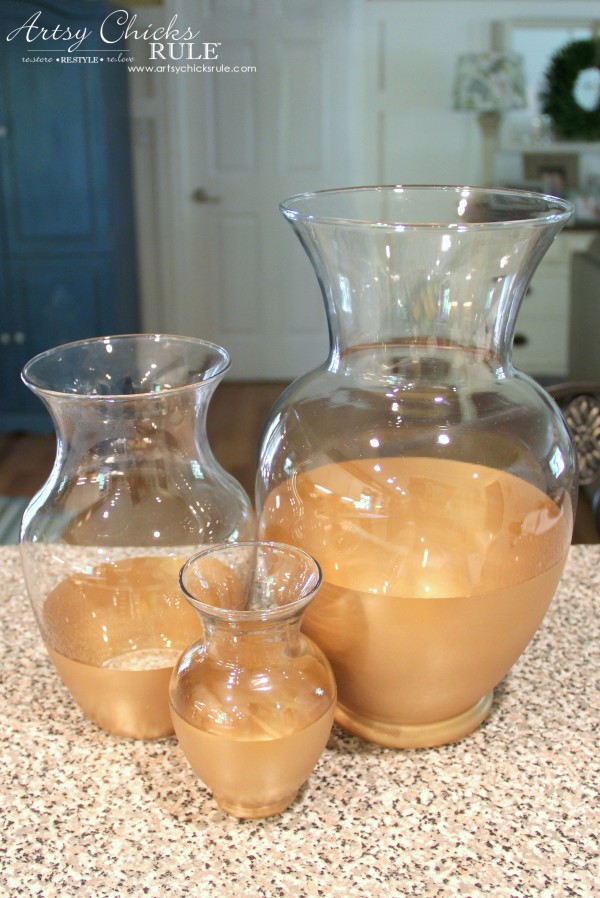 Don't they look like they came from a retail store like that?? I love how they turned out!
And it was super easy. Even better.
A few coats of paint and done. That's my kind of project!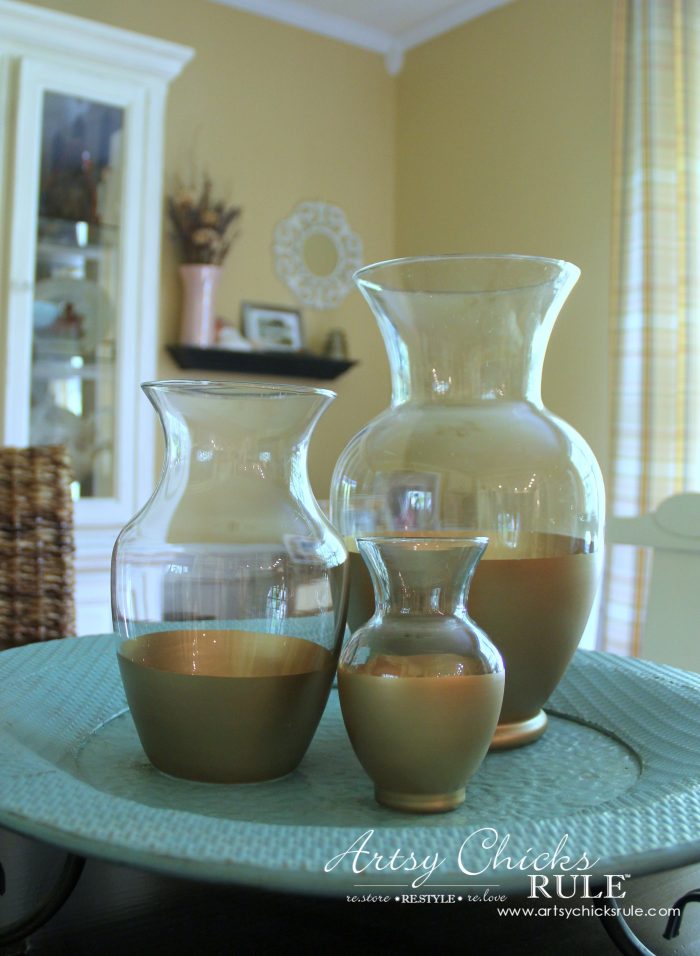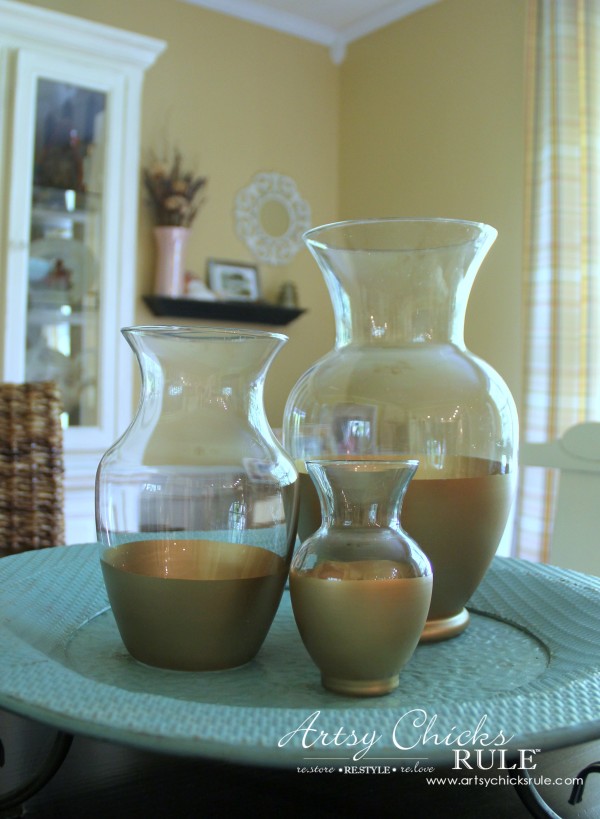 That's a substantial price difference on these gold-dipped jars…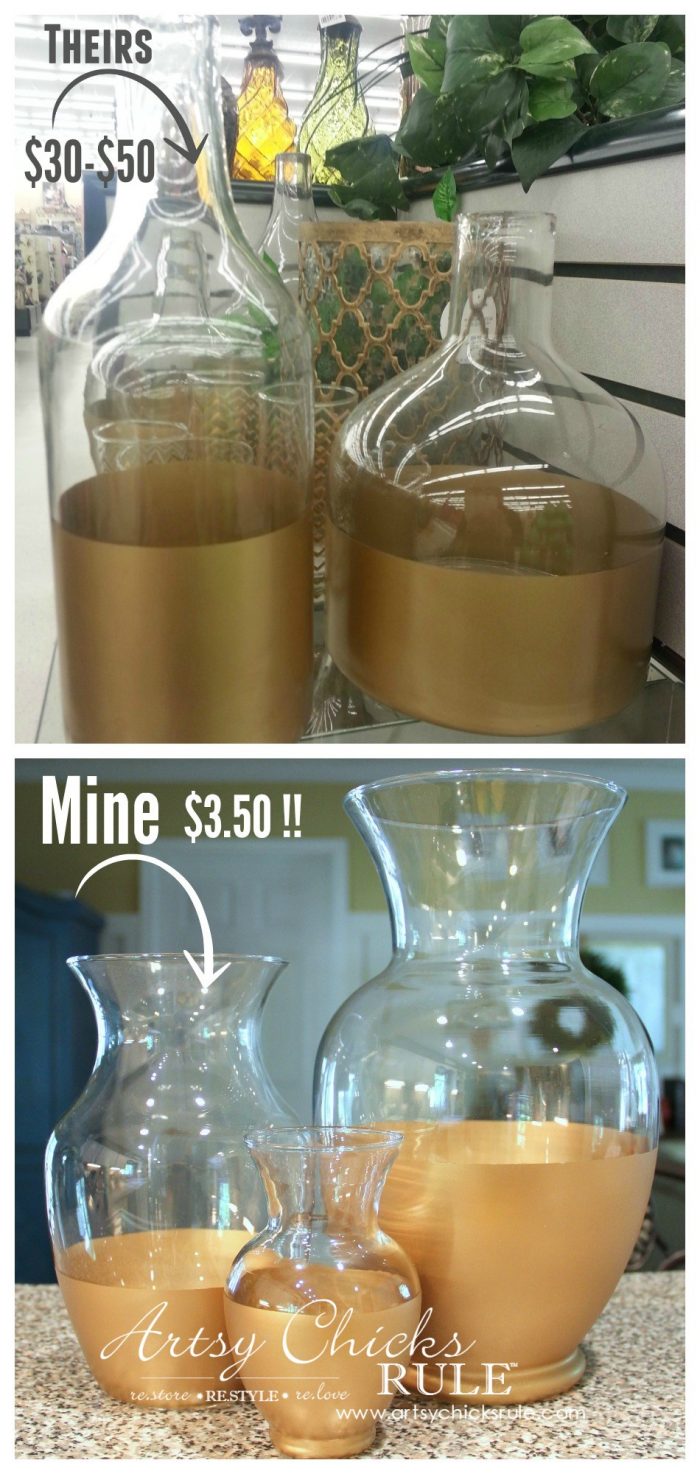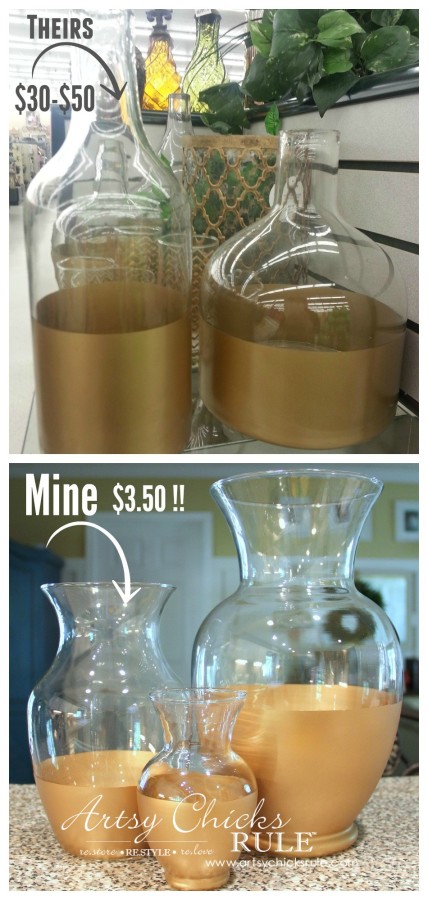 …especially considering the ease of this project.
Aren't so elegant looking? Just ready for some pretty flowers.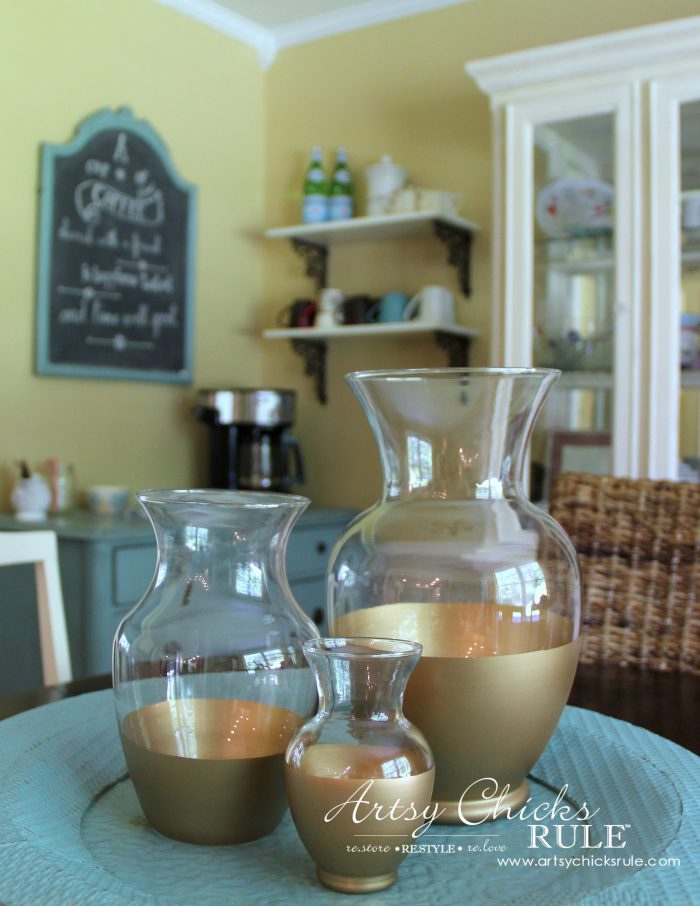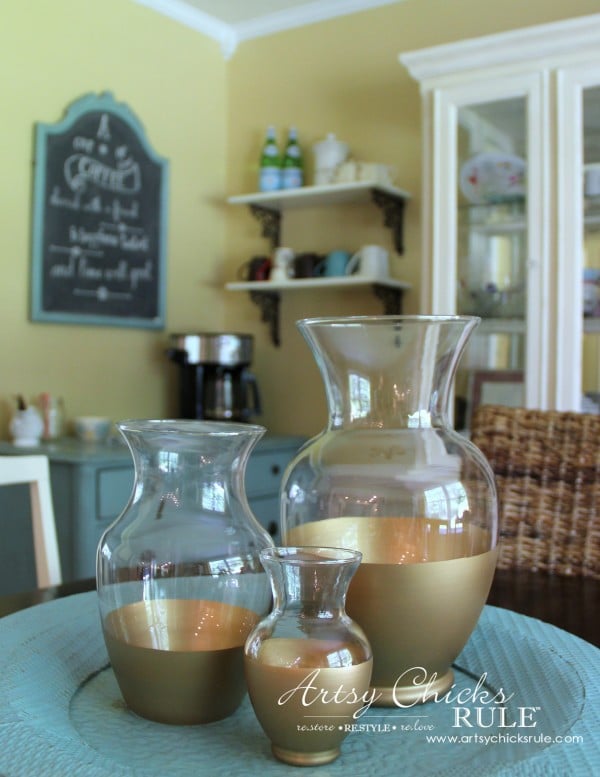 It's been 8 years since I did this project and first wrote this post (wow!) and I can tell you, I use these all the time for flowers.
I still love and use them all these years later.
Amazing savings and such a simple DIY, truly!!!
PIN it to save it!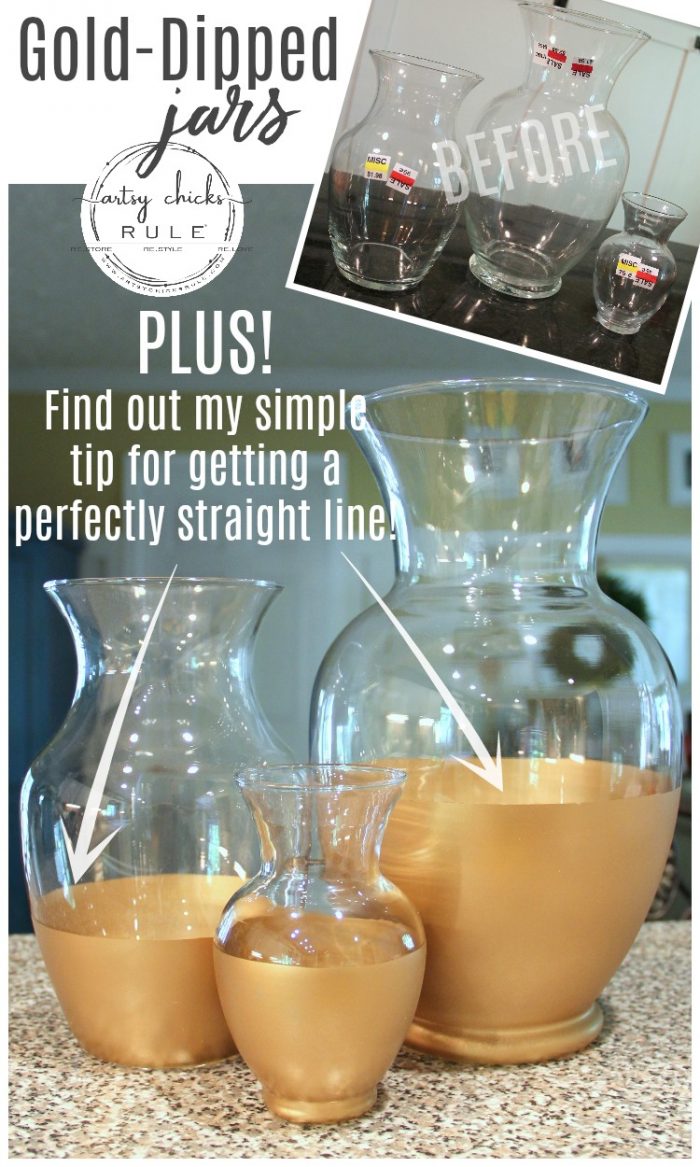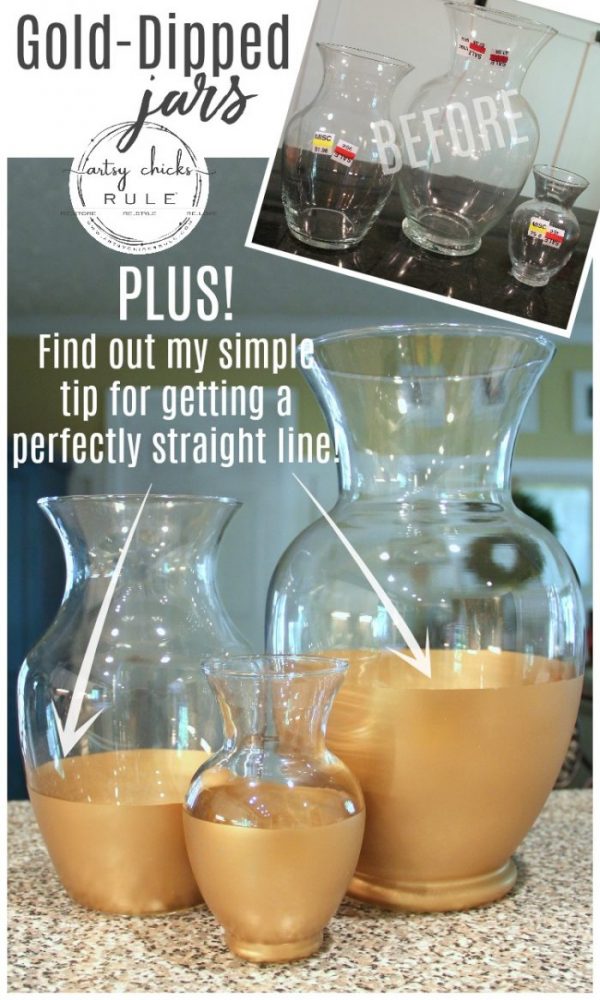 My husband brought me these pretty roses last week and I had to take a shot and show you how they look inside of one of these gold-dipped jars.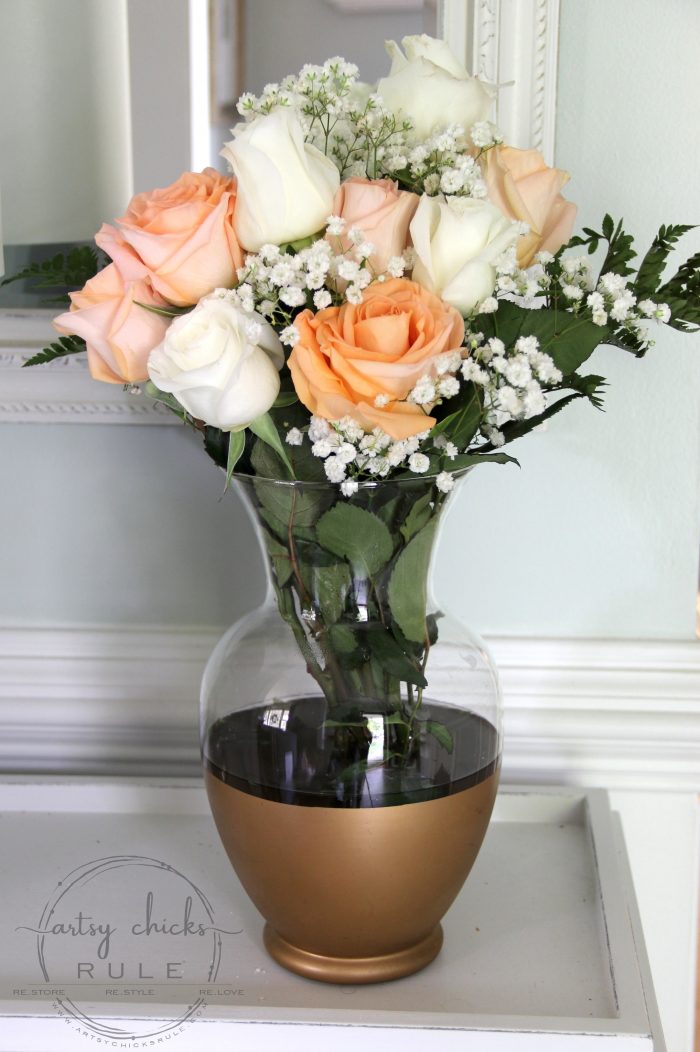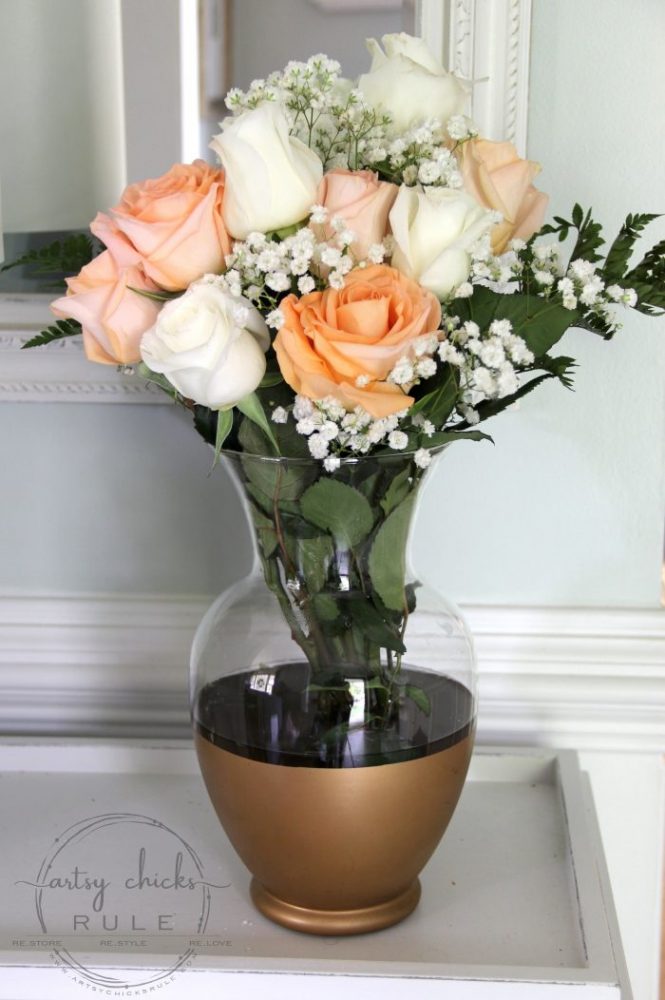 Isn't that just lovely?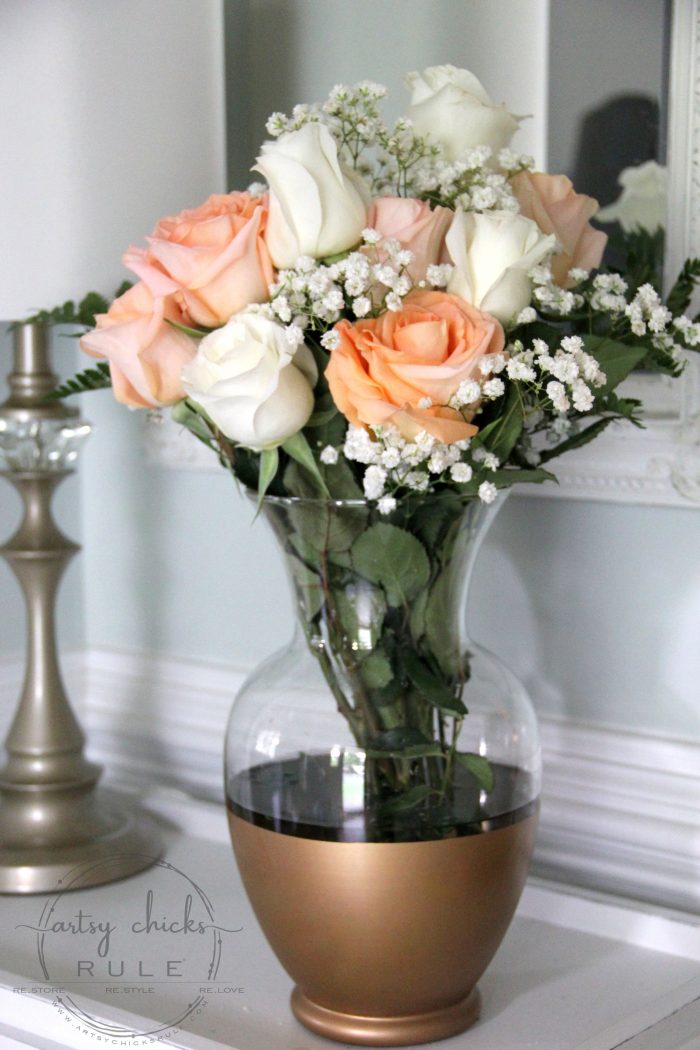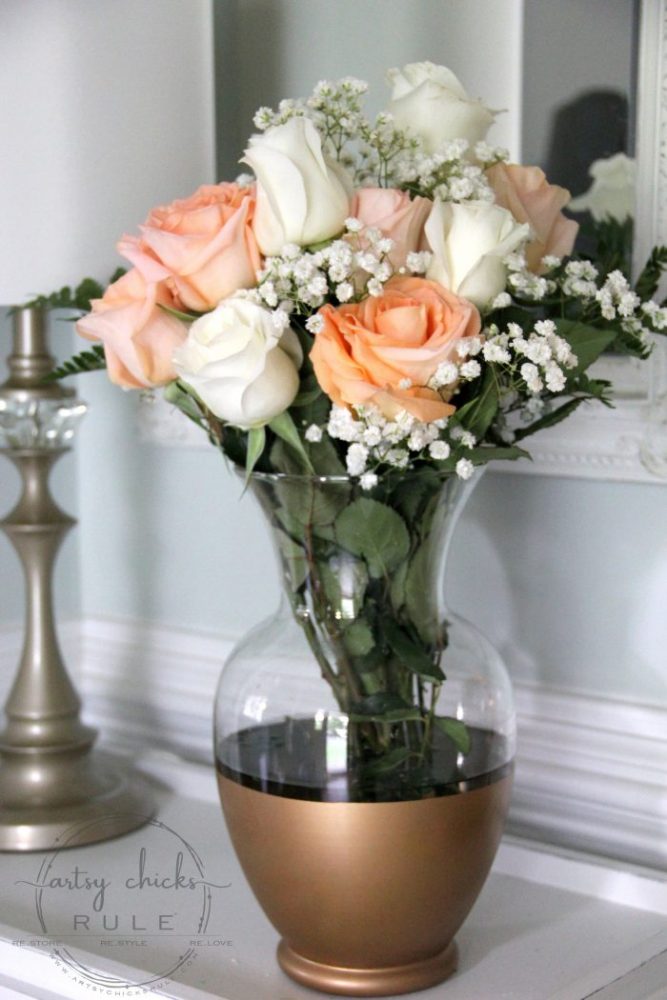 Now…do you need some pretty (and inexpensive) new jars?
Give this one a try!
If gold is not your thing, use silver…or bronze, any color will work. The sky is the limit.
Makes sense to DIY this one, for sure.
Hope you'll give it a go!