Naughty or Nice? Thrifty Pillow Makeover w/Chalk Paint
This post may contain affiliate links. Please see disclosures here.
Naughty or Nice? Which is it? Follow along as I share how to paint an old pillow and turn it into fun holiday decor.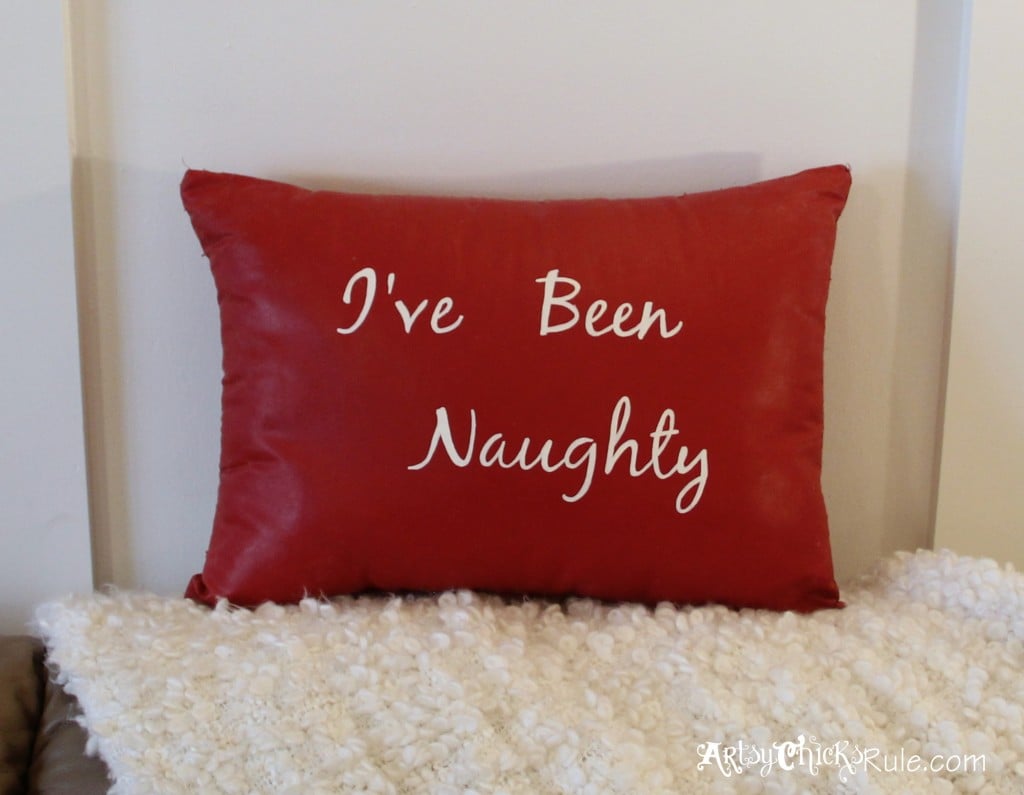 Last week I showed you this cute little thrifty pillow I made over with Chalk Paint …. –>" Jingle Y'all" Pillow Makeover.
Today I'm sharing with you the other pillow I painted, Naughty or Nice.
Cute, huh?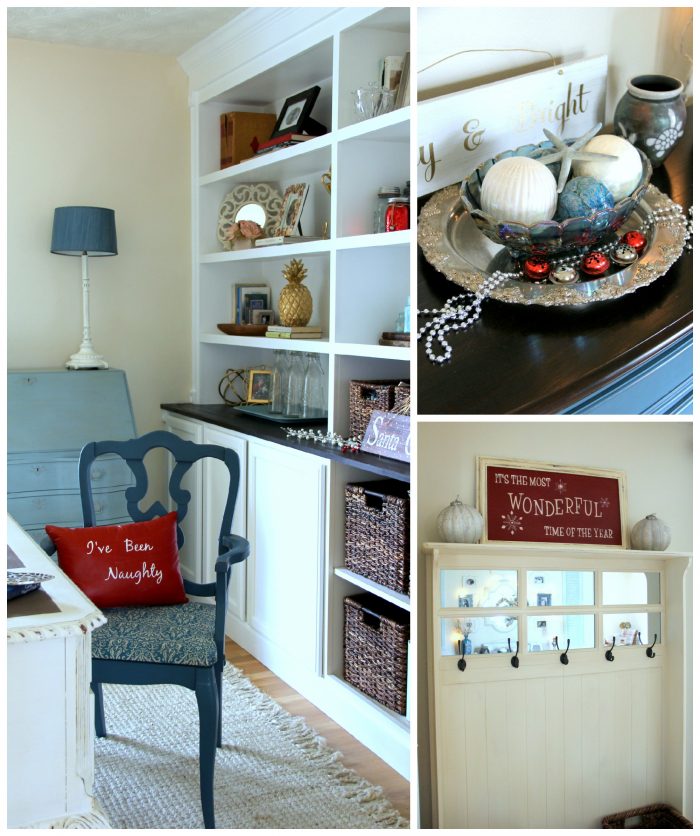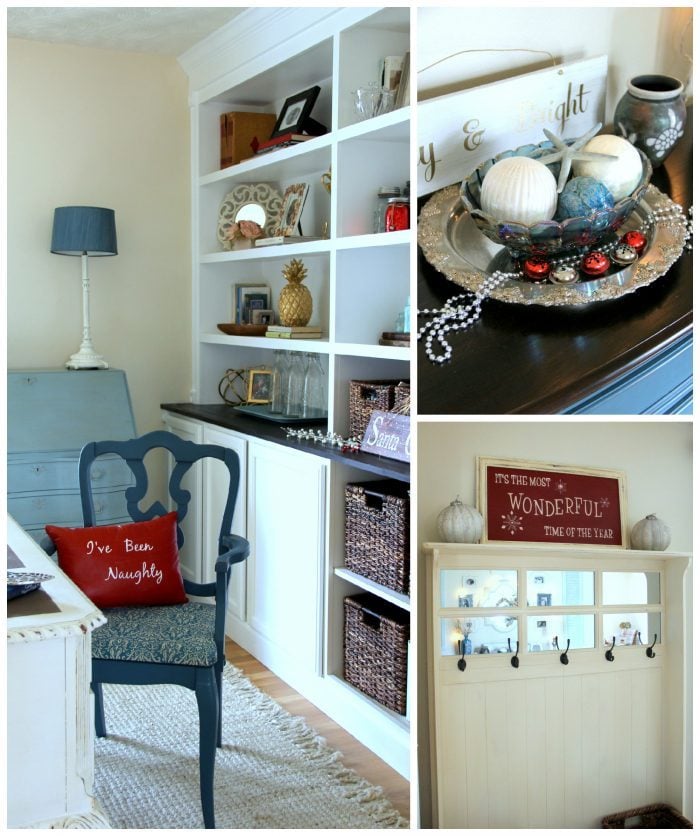 How sweet is it that you can change the side of the pillow to let Santa know if he should come visit or not? ;)
I don't know about you but mine is always turned towards..naughty…I mean NICE, of course!
Here is the pillow before (and just so you know, I talked about buying pillows and such things from thrift stores…and my thoughts on that in the other pillow post above)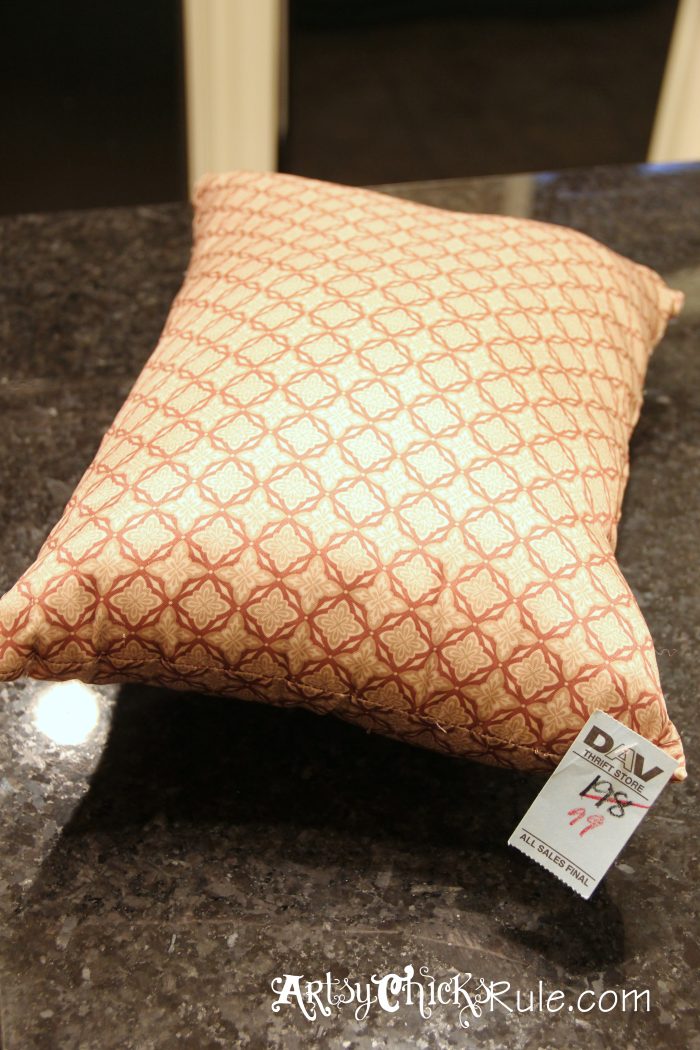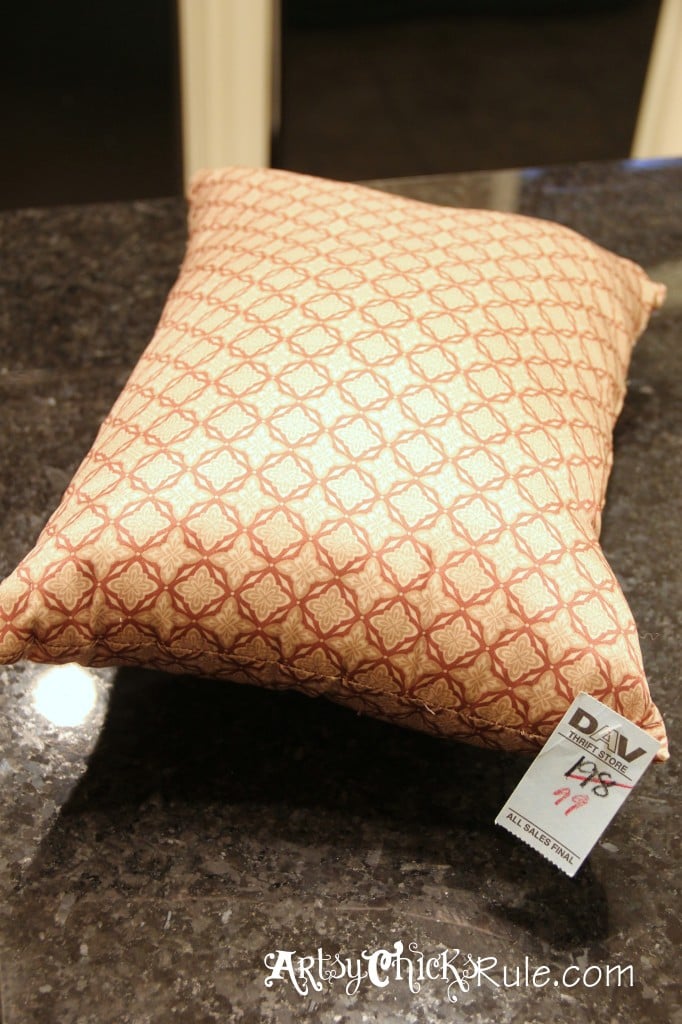 I painted this one with Emperor's Silk Chalk Paint.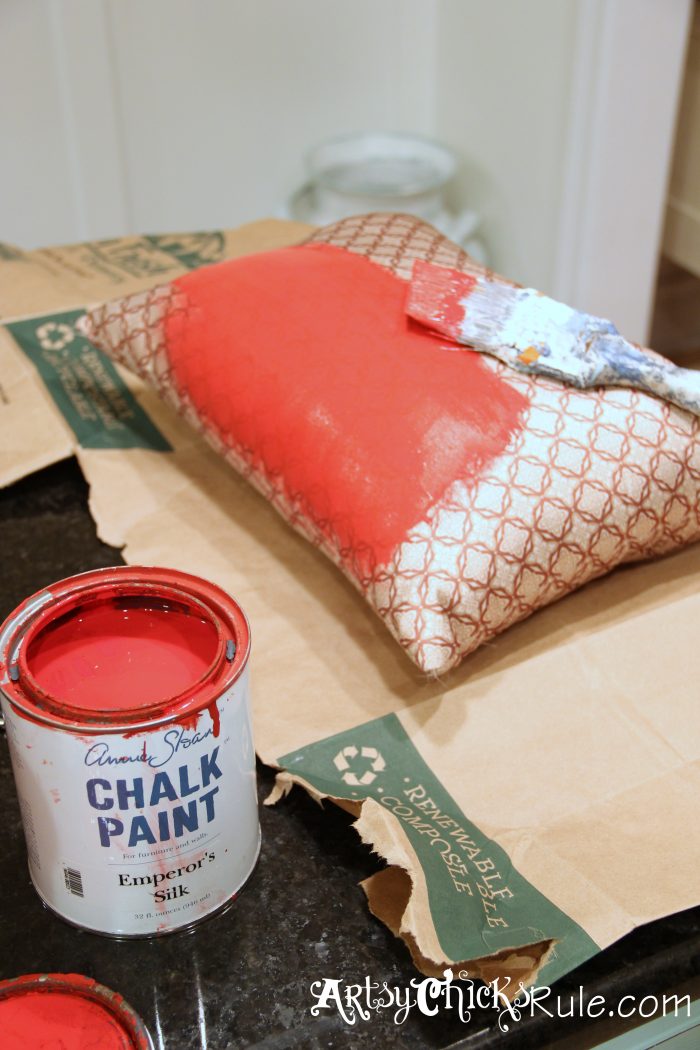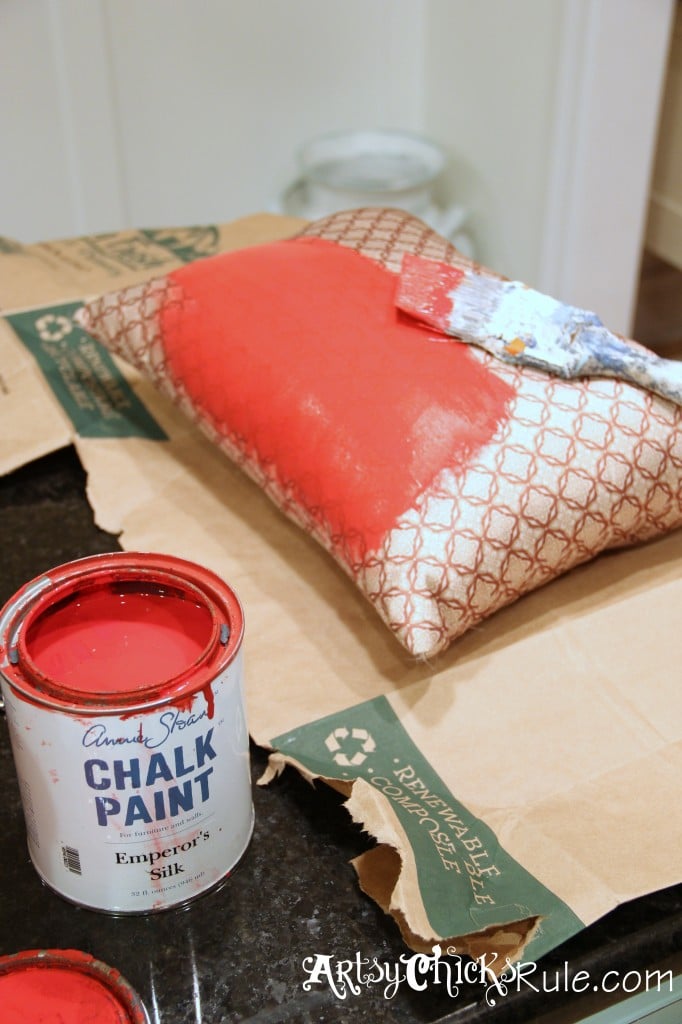 About 2 coats again. I wanted it bright and cheery so didn't mix the paint this time.
I created these 2 Naughty or Nice graphics (both free for you to download, for personal use only)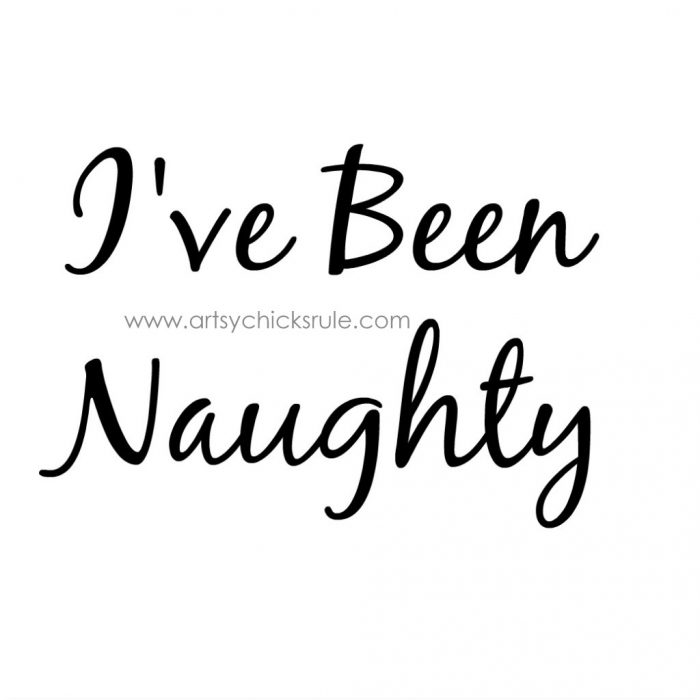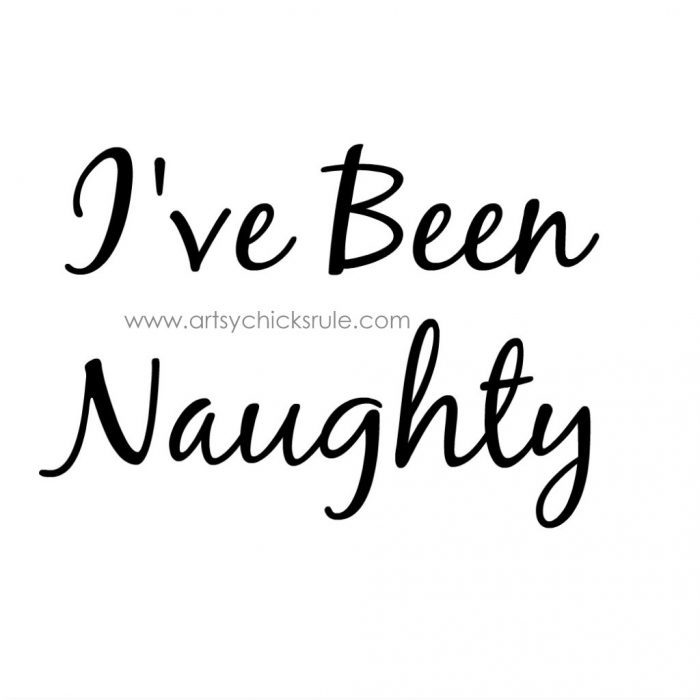 After is was completely dry I transferred the graphics the same way as the other pillow (link at the top of this post).
Again, I staggered them.
I used white chalk this time because of the dark red background.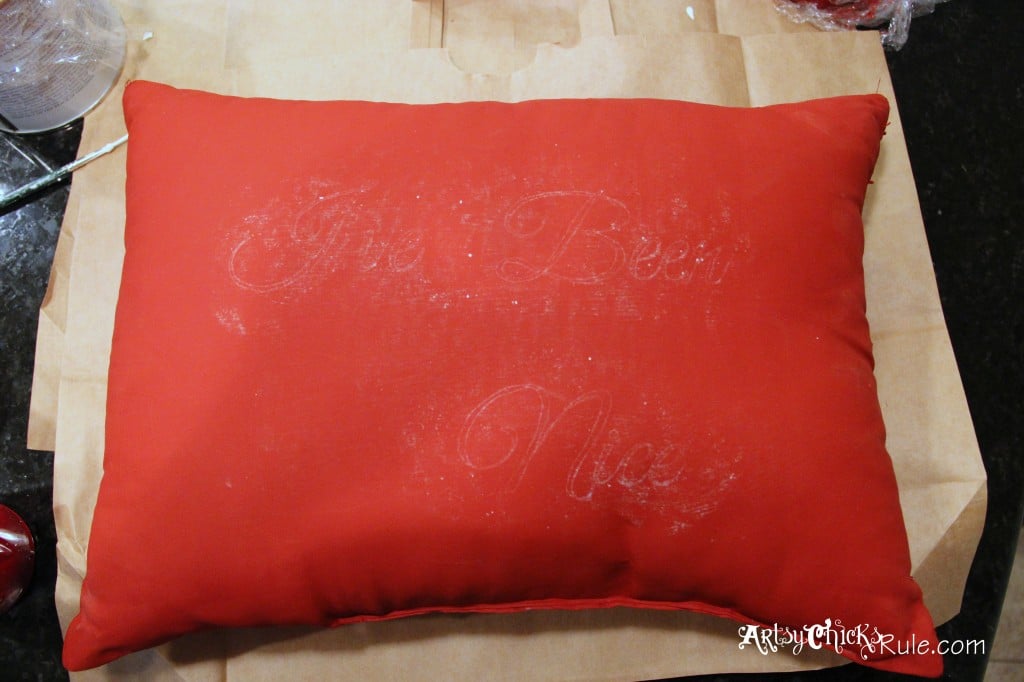 It looks a mess but I promise you can see the lines enough to paint the lettering in.
And also, no worries on the white chalk dust, it will wipe right away.
Painting "in the lines".
Easy.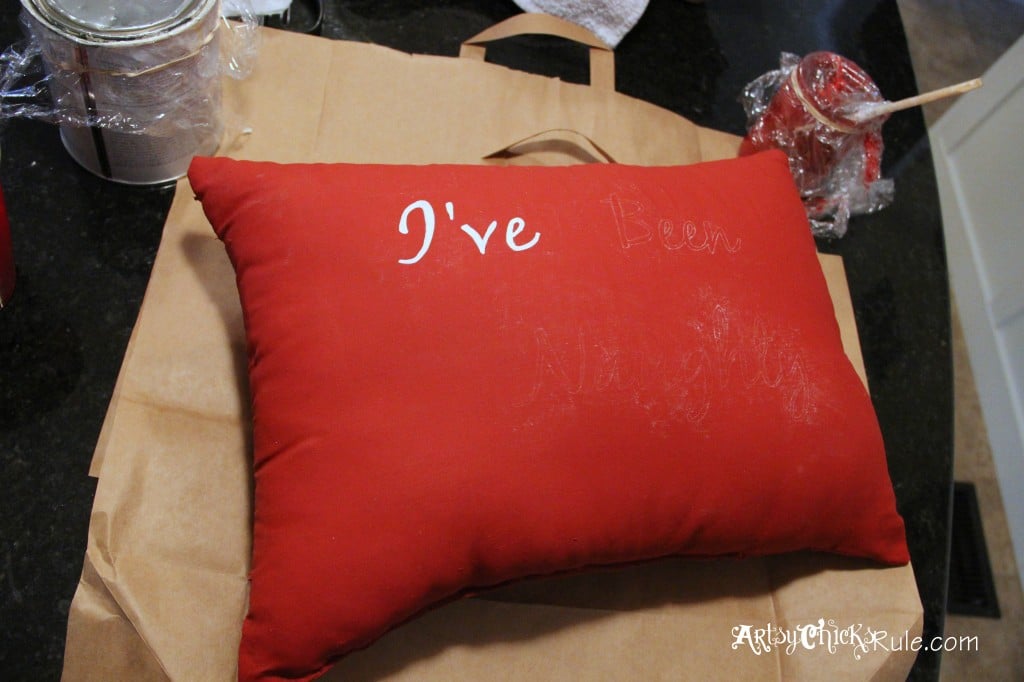 All finished and ready for the Annie Sloan Clear Wax sealer.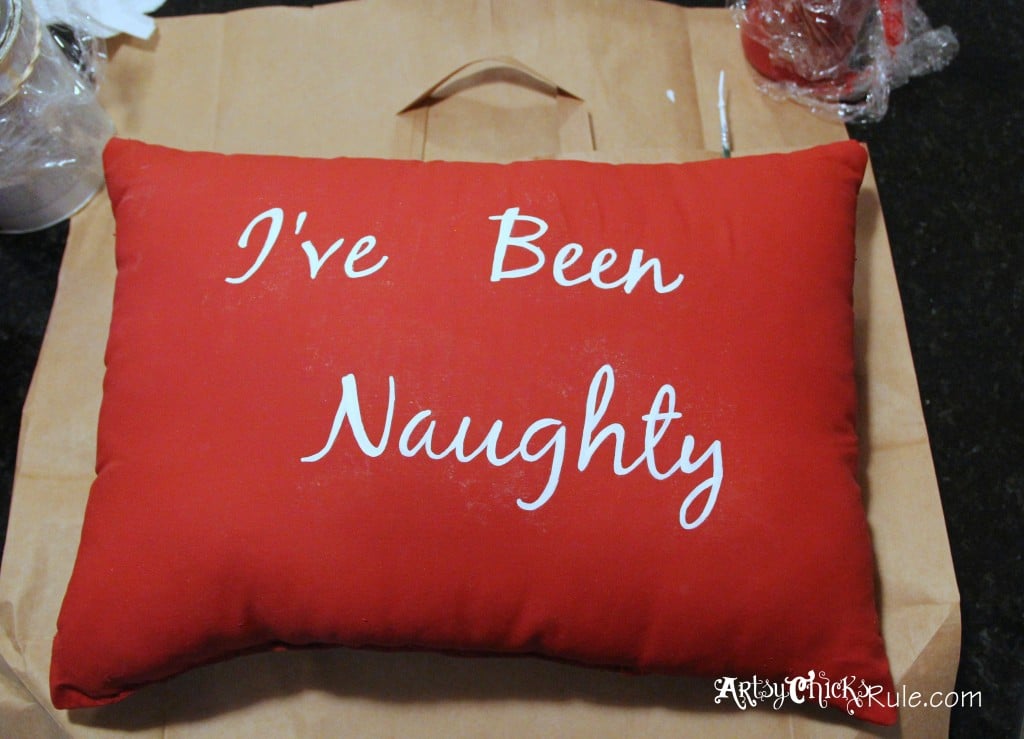 (I have a bit more detailed tutorial on the other post above if you are interested in reading more)
Finished…have you been naughty?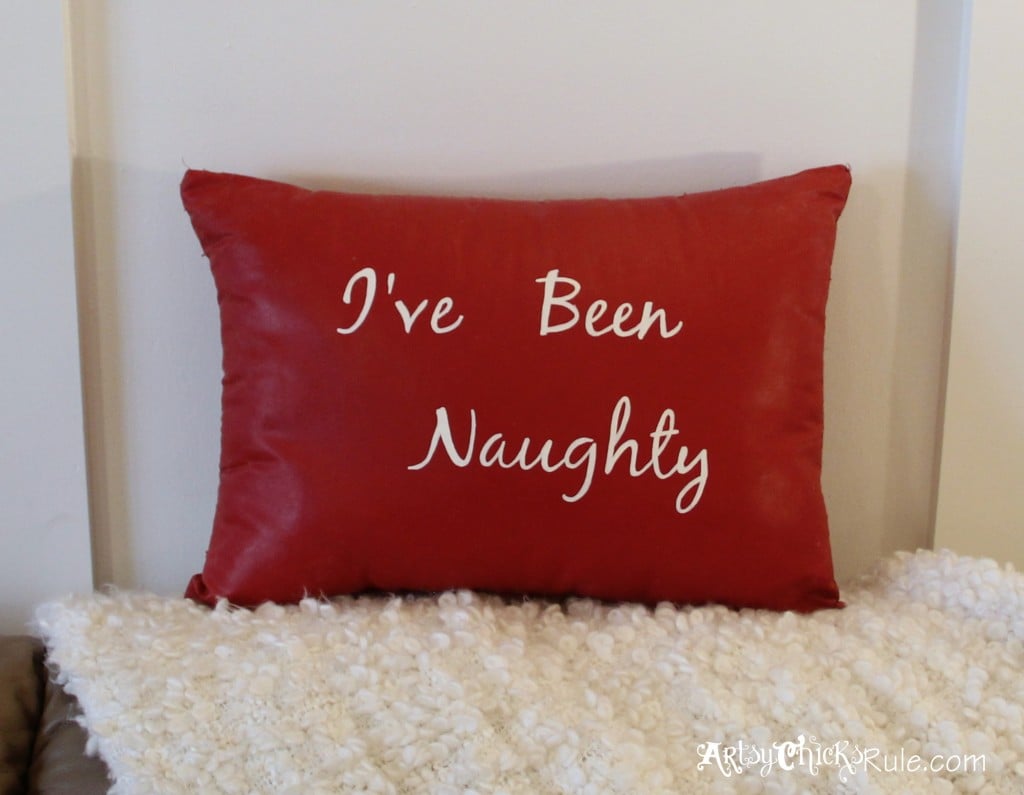 …or nice? :)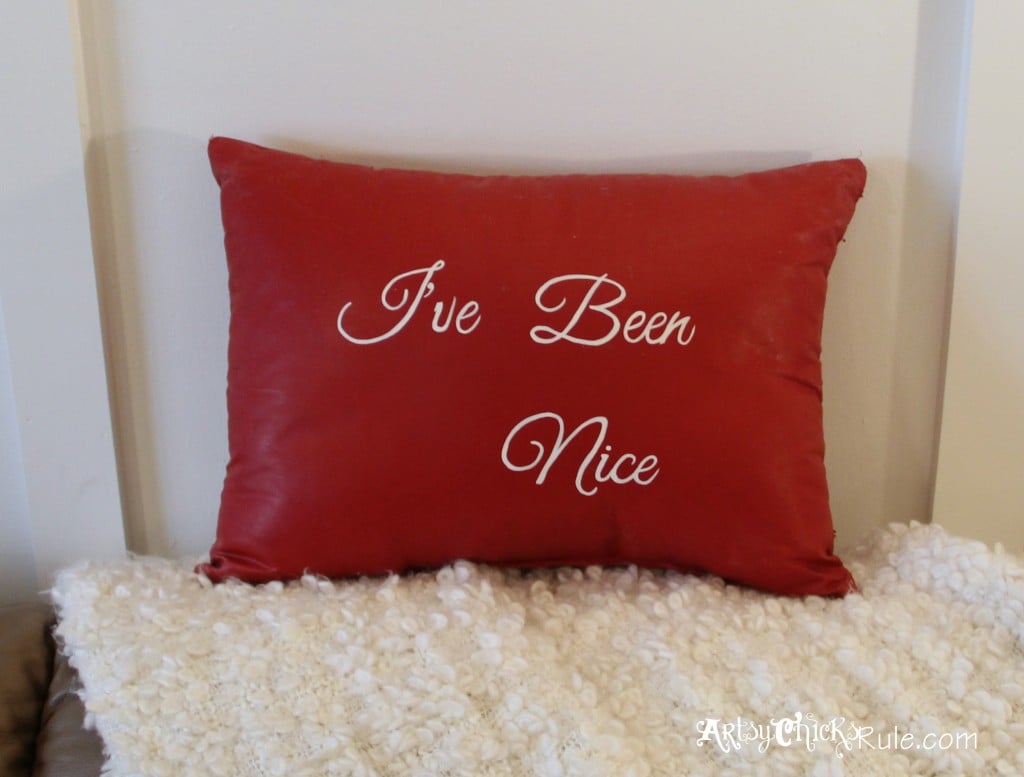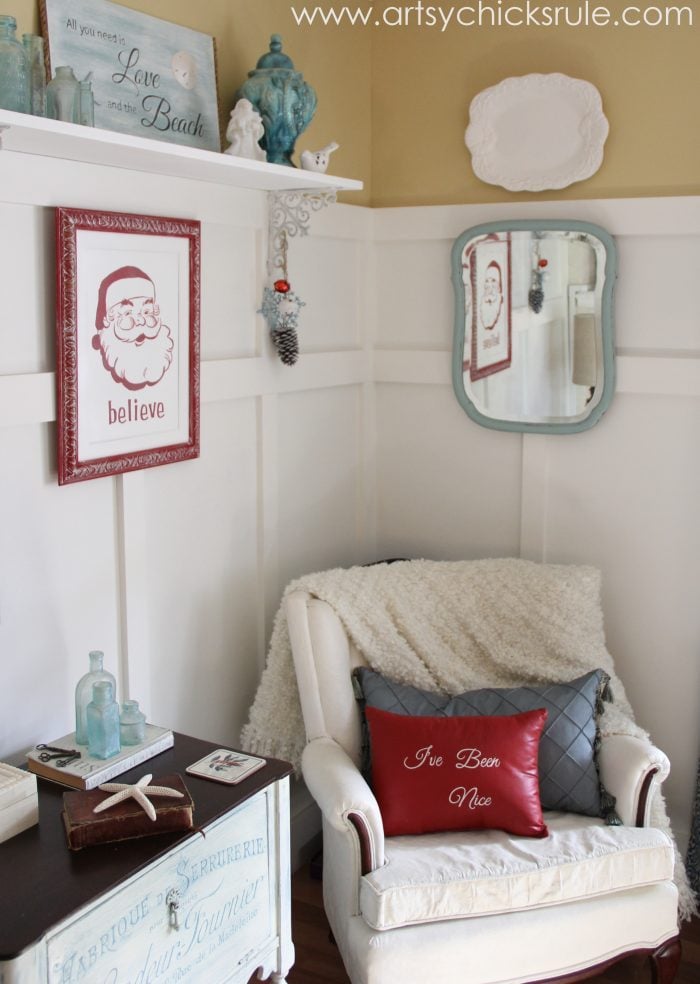 I'm loving the bright splash of red with all of the white in my room.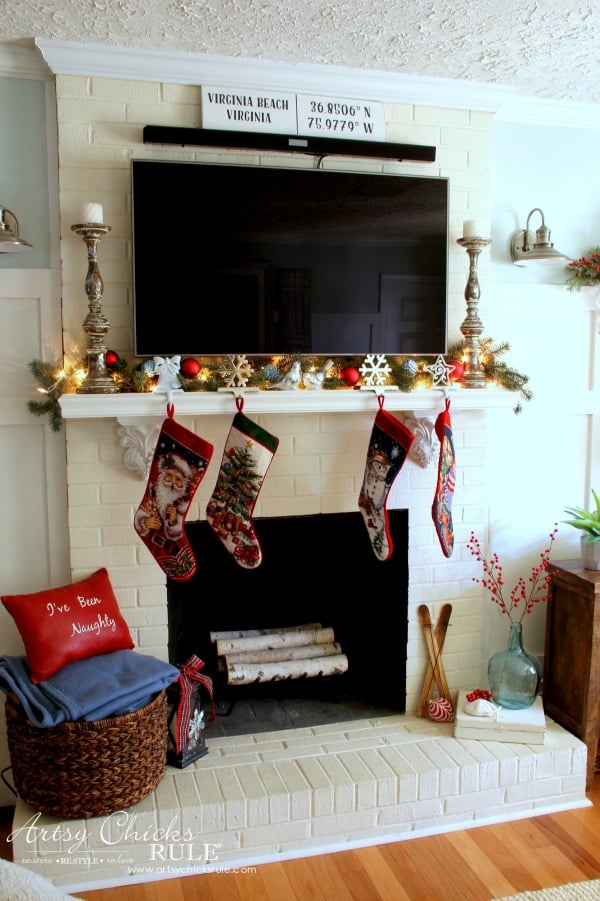 Like this play on the term "naughty or nice"? PIN it to save it!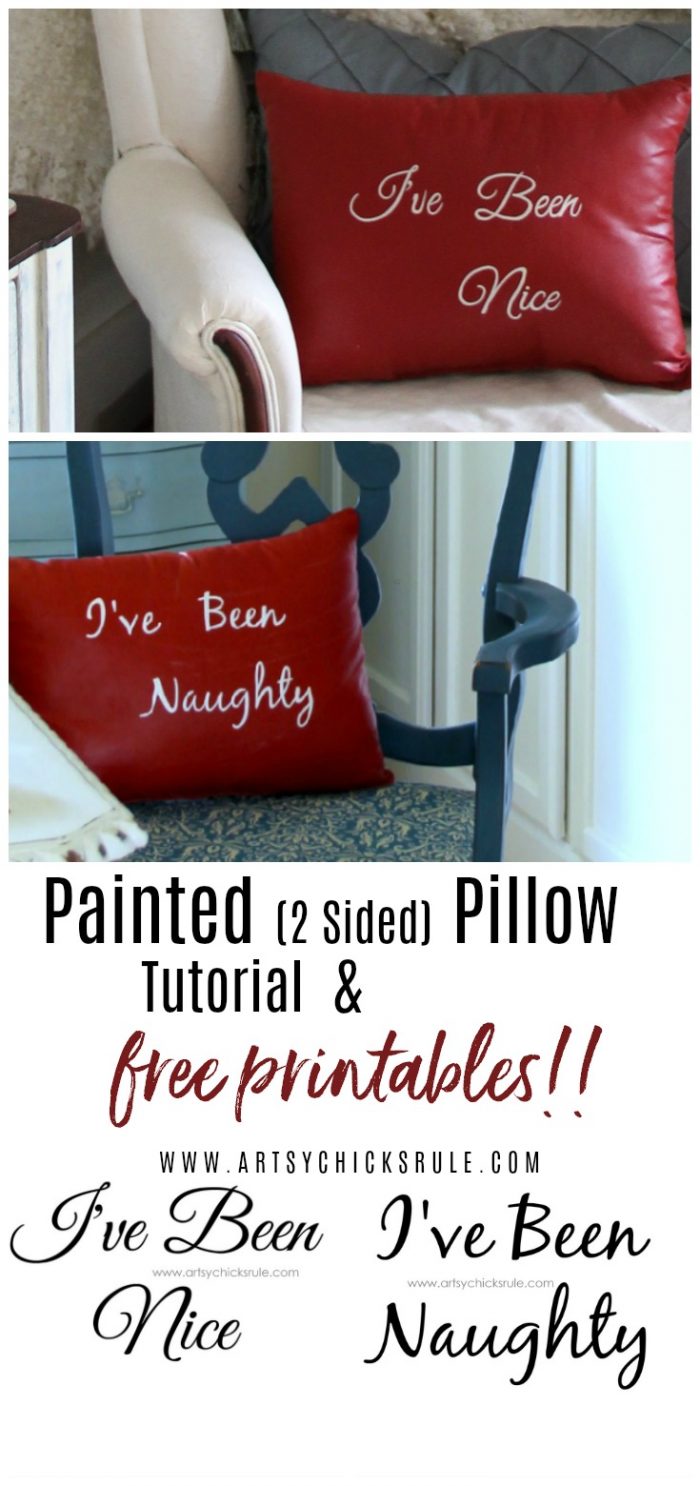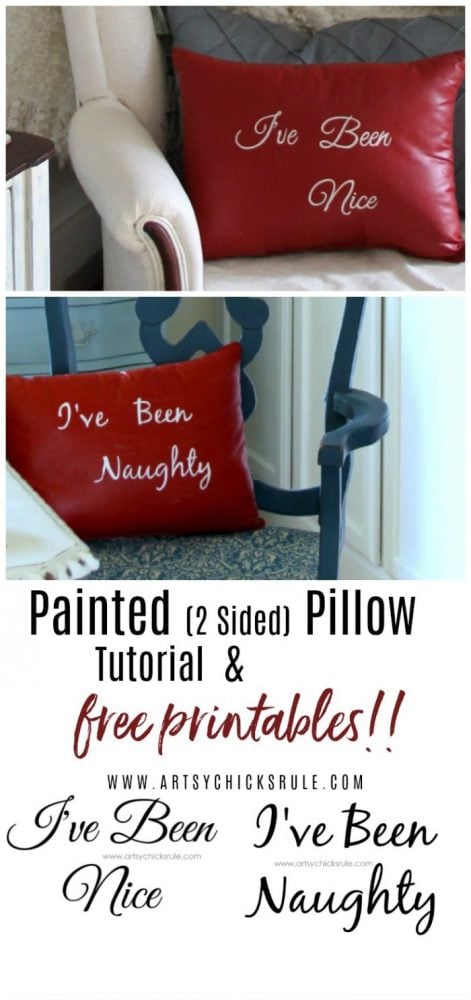 So there you have it…2 fun pillow makeovers.
Okay, now it's your turn, tell me what you would put on your pillow. Do you have any fun (or funny) holiday sayings?
–>> Want to see this fun pillow in my most recent holiday decor? Check out this Holiday Home Tour.