It's My Birthday…..So, I thought I'd Share a Bit
This post may contain affiliate links. Please see disclosures here.
Yep! Barely a week after my Mr's and just 5 days before Valentine's Day.
How well do you think that holiday has worked out for us over the years?!! ;)
Not so well. We are so "partied" out by the time it comes.
Both of us!
But we are okay with that.
So since I posted up >>> some cute little pictures of my guy last week for his birthday…..
….I thought it only fair to post up a few of mine.
It all started with these two wonderful people….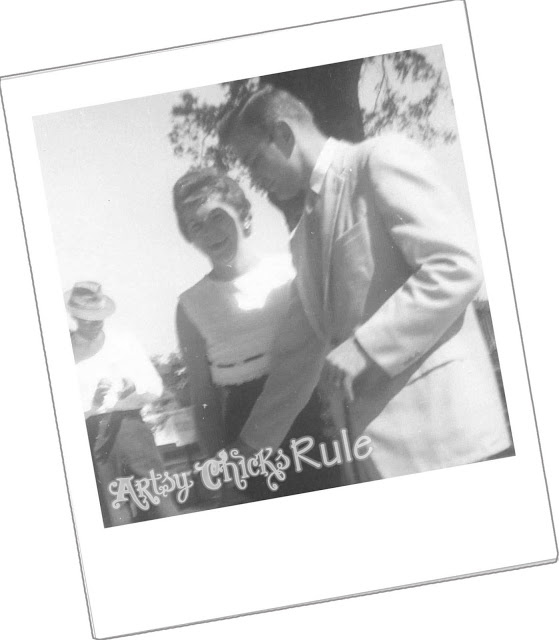 ……who I love dearly.
That photo was taken on the farm my mom grew up on in North Carolina.
And ended up with my sister and I!
Here she is with me as a baby.
Awww, she so adored her baby sister…..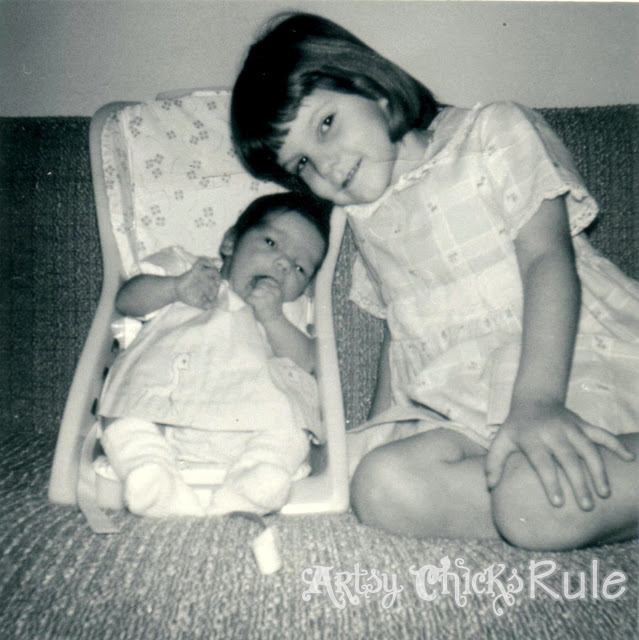 …..until I grew up enough to be a little pain in the you know what!
Well, I wasn't ALL the time. ;) …well, I might have been…. nah, I'm sure I wasn't.
Yea, I'm the one digging in the dirt.
See, I already had my "artsy", creative streak going strong…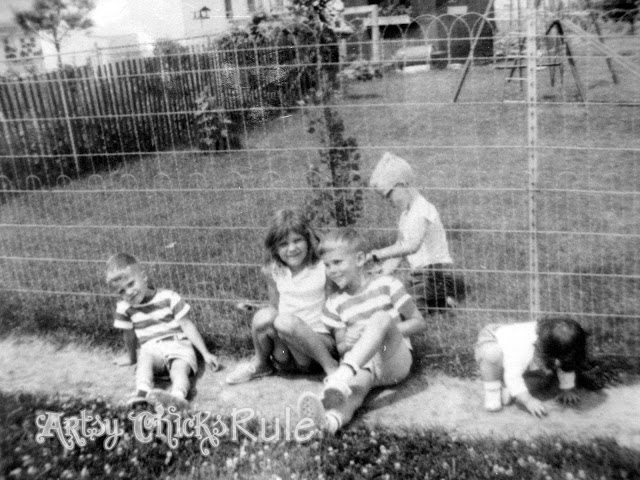 ……I'm sure I was making something over there!! I saw beauty in the dirt, I'm sure. lol
That's my sis and my two cousins, who are like brothers to us.
I have no clue who the kid on the other side of the fence is though!
Aww, sweet right?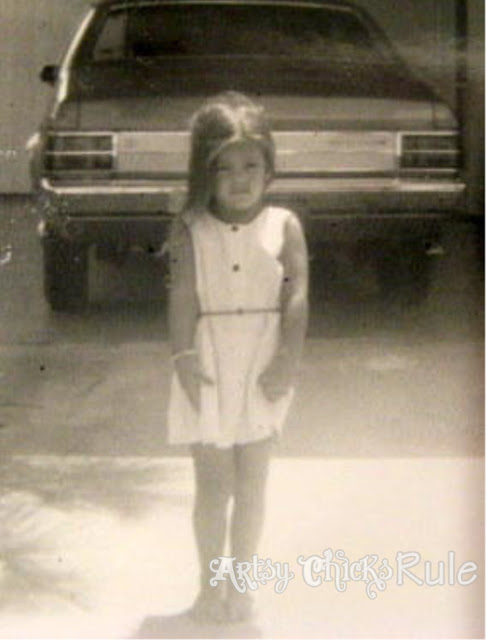 Yea..sweet, haha….not sure what this one did but he's 'bout to get it!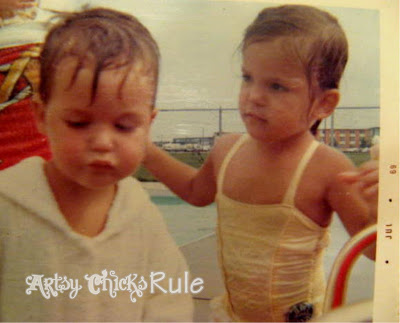 Poor unsuspecting little guy…hee hee
Yep, I was a mess…and a tomboy.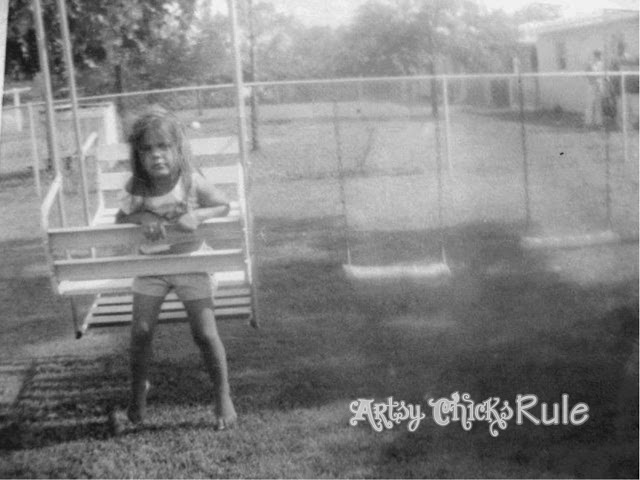 A couple of past birthdays…..a long, LONG time ago….
(that's my big sis below and no we don't look a thing alike…I look like my dad and she looks like my mom)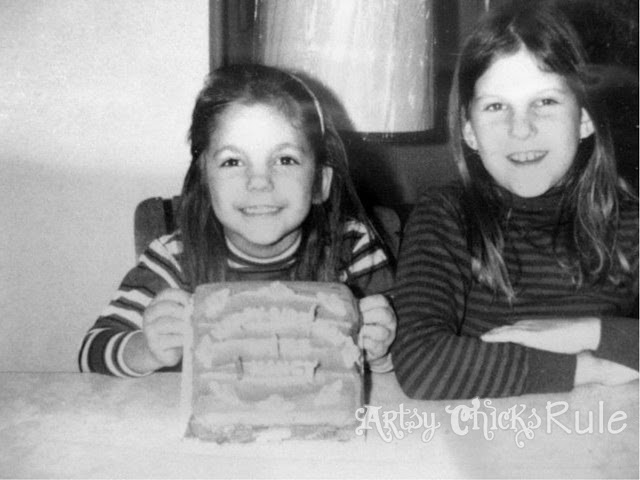 Action shot…blowing out the candles. Woohoo! Wonder what I was wishing for?
Sure doesn't look like anything too exciting.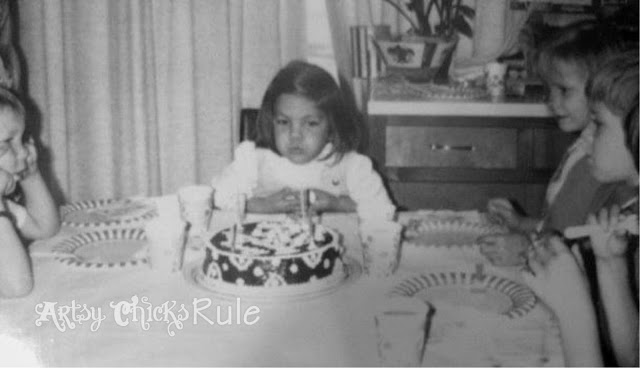 And I guess I should be fair to my guy and post a lovely 70's attire photo of me too….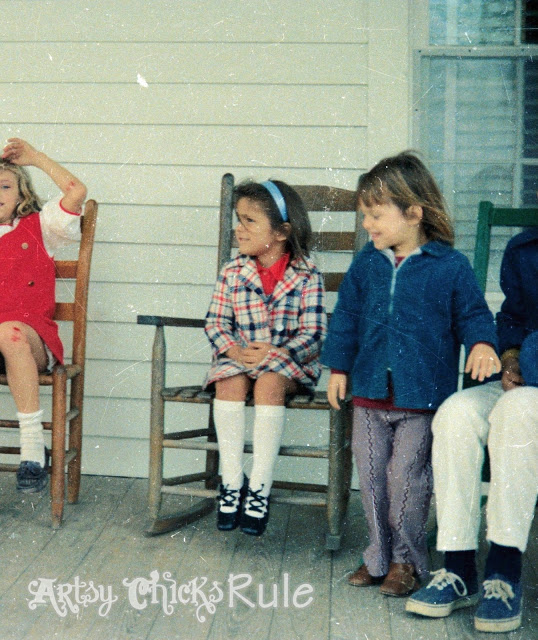 I mean really, it doesn't get any better than that, now does it?
Plaid jacket, those socks, little lace up shoes…blue headband.
And the rest of my cousins up there…we were definitely rocking the 70's.
That was also on the farm my mom grew up on. (front porch with rockers and everything!)
"The Breakfast Club" ??? …..Circa 1986…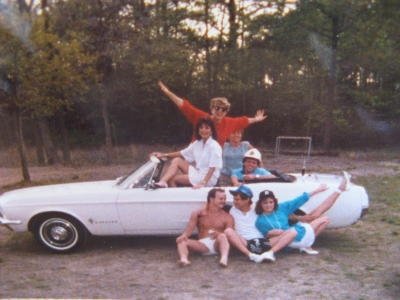 That's me in the driver's seat….I loved those pink pumps. ;)
My husband and I celebrating our birthdays (one candle for me and one for him!lol) some years back.
We always do the combined family birthday dinner/celebration since our birthdays are only a week apart.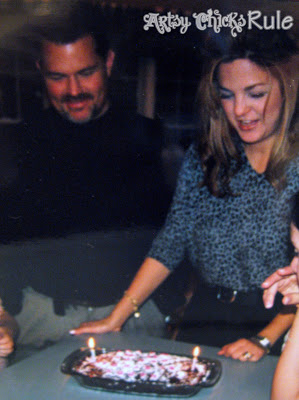 A recent pic of my Mr and I…last Spring.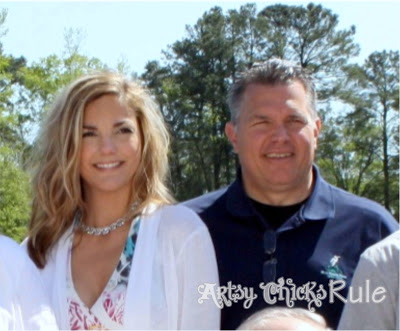 So there you have it.
A glimpse at my life….on my birthday.
And no, not telling ya how old I am today….but my "early life" photos probably give me away!! ;)
A BIG thank you to all of you who take the time to read this blog.
I appreciate each and every one of you!
And I am so grateful for the opportunity I have to share so many fun & creative things here with y'all….
…even this silly birthday post!!
XOXO