Happy Birthday to my Mr. !
This post may contain affiliate links. Please see disclosures here.
Today is a very special day.
It is my Mr.'s birthday.
So I thought I would take a break from the DIY/Craft/Decorate and dedicate today's post to him!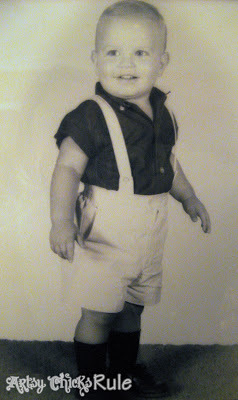 Is he not the cutest?
I mean look at those suspenders…and those cute little shoes.
Awww, and those eyes.
He's gonna kill me, haha….but it's all done in the name of love, right?
Here he is a bit older….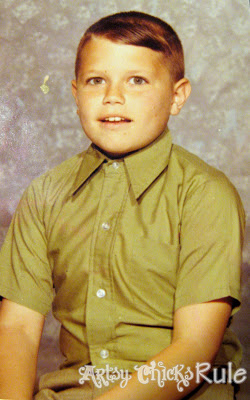 Gotta love those 70's duds.
So cute.
And such a good father he's been…..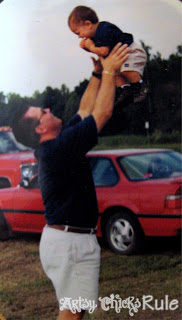 … tossing our children all willy nilly in the air.
No, he really didn't…well, only a little, but my little guy sure loved it.
Look, they are even dressed the same, how cute is that?
Here is that same little guy's first day of Kindergarten with his dad, who he adores.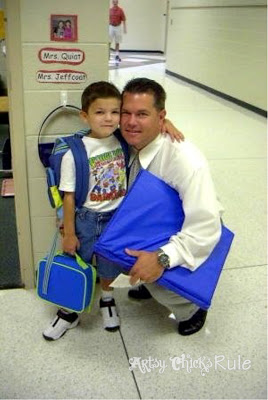 Wow, how the time flies, he's as tall as his dad now.
With our daughter a few years back….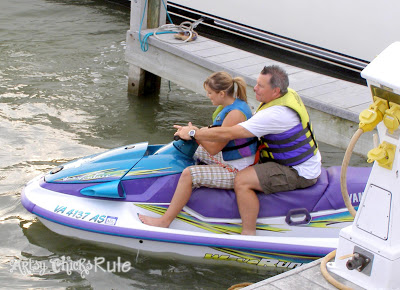 ……taking her for a ride on the jet ski.
Being silly with our daughter in the OBX …..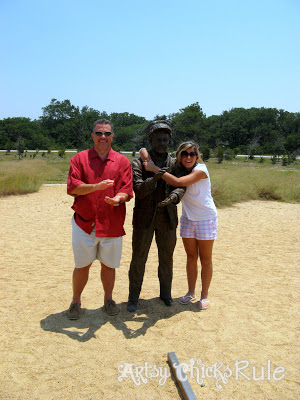 …cause that's how we roll. Silly is the name of the game around here!
And here he is fishing in Costa Rica…..
He may or may not have had a bit of sea sickness that day.
So I hear. ;)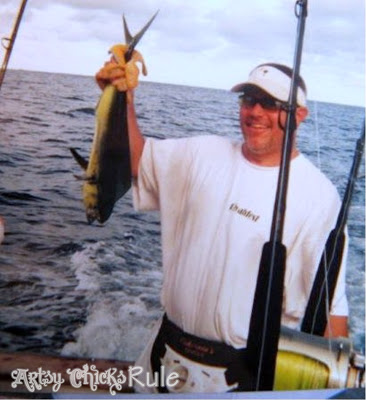 But he caught a fish!!! Yeah!
Here he is at his best!! My DIY partner in crime….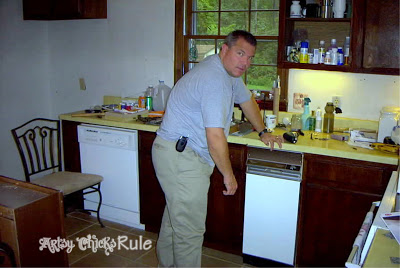 And YES, that is a semi before picture of our kitchen (semi as in we had already removed the horrid dark plaid wallpaper when this picture was taken!)
We were in "tear out" phase here…so everything is a mess.
I'm a little leery of posting this without posting what it looks like now, but I'm in the process of changing a few things again so it will have to wait. ;)
You won't believe the difference. Promise.
I almost don't when I look back at these photos.
And now that you've seen the "before" you must stay tuned to see the "after"!!
Sorry…got sidetracked…
Two of his favorite places to be….out on the water….

and out on the golf course……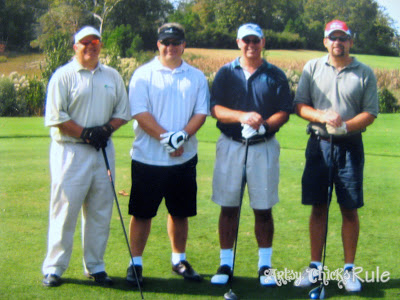 …. that's my guy on the left.
And a recent one….. of us!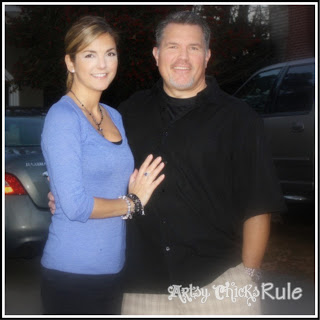 So Happy Birthday to you….my Mr!
By the way, it's Mister not Master. I am sure he'd say otherwise. ;)
I kid.
We have lots of fun and silliness around here. Can't you tell?
But in all seriousness, he has been a great father and husband and continues to be.
He has always supported my dreams and my crazy ideas! Which I have many!! That's the artsy in me. ;)
But he always sees the good & the positive and I love that about him.
Thank you for always being my biggest cheerleader and being the best father and husband a guy could be.
Happy Birthday!!!!!!
xoxo