This post may contain affiliate links. Please see disclosures here.
Happy May friends! Let's get this summer started off right with a fun new giveaway!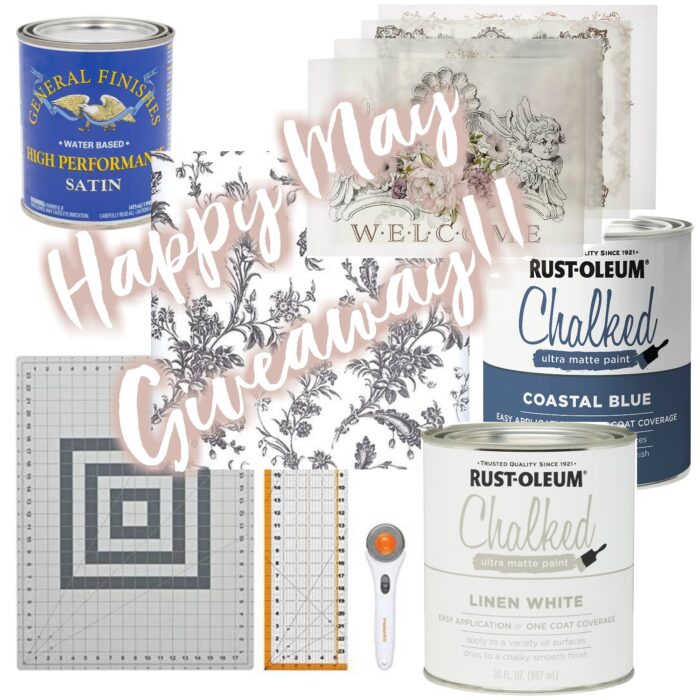 Hello beautiful friends!!
It's giveaway time! The last giveaway I did was in March. It's time, right? Yep!
Because I love you all. And I am so very thankful for each and every one of you. And I want you to know it. I love being able to share here with you, all the projects, the processes, the cringy moments, the failures, and the wins too.
I am so happy when you comment and tell me that I have inspired you to do something in your own home or with a project, etc. That is the biggest win ever…and why I do this.
I am humbled by the fact that I am able to inspire. So thank you for always taking the time to tell me when I do.
Guess what? I also want to help you along with your next …or even first…DIY, crafty, thrifty, make your home beautiful project on a budget, path.
You could say "inspire" but maybe I could say "enabler". ;) I might have a lot of husbands (or wives) not so happy with me! lol
Do you know how many times I've heard my husband say….and still to this day…"Whatcha gonna do with that?? (SO many times lol…which actually translates to…WHY do you need to bring that into this house?? haha)…Um, well, I'm gonna give it a fun new makeover so I can show my friends and help to inspire them on their own projects…duhhhh!"
Anyway, I hope to help you decorate your home…on a budget. Or tackle that DIY project you've been contemplating. And have the courage to make over those thrifty finds and more. All the while having fun while you are creating that amazing space, or making over those forgotten treasures. Or maybe even creating something beautiful for gifting. Or even for a side income. There are many reasons for wanting to makeover things and make them ready to be reloved.
So, here's the deal.
I did plan to share another makeover from my recent haul (I have all of them done except for one) but I really wanted to get this giveaway going because I have all of these things "IN MY CART" right this second.
And that is key because I wanted to do a giveaway last month and everything I wanted to give away was out of stock. So, hopefully I can send all of these things to you*. (I am going to send directly from Amazon this time so I can't order until I have the winner's address)
I am going to order Monday, June 1st. So fingers crossed!
*If for some reason something is out of stock by the time this giveaway ends just be assured that I will substitute whatever it is out with something just as wonderful. :)
Here's what I'm giving away:
Lots of goodies to get you going!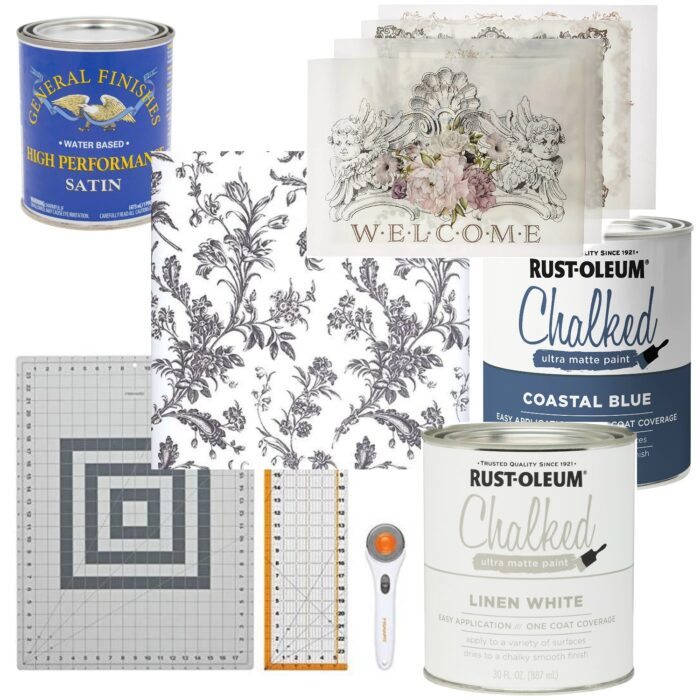 That is a set of 4 transfers, by the way.
I have the same set and I've used 2 of them so far.
The "Welcome" one here >>> Guest Room Welcome Box and this one…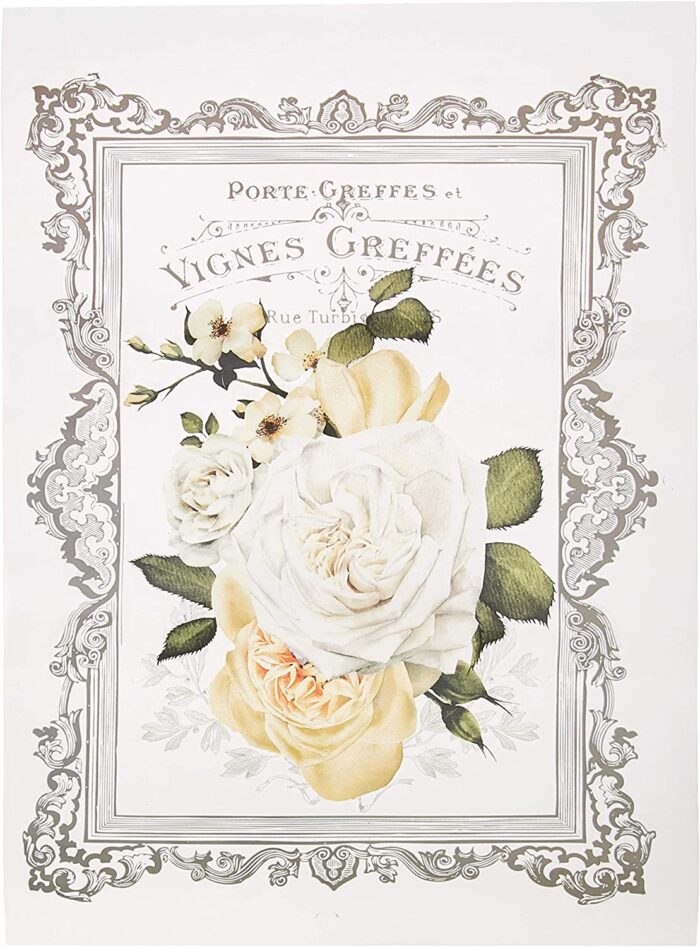 But I can't share that one yet. It's done…so you'll see it soon though!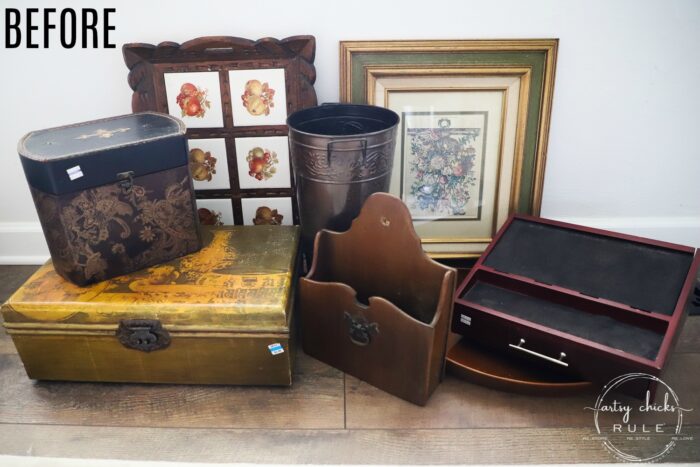 Can you guess which one of the recent haul finds I put that pretty transfer on??
Tell me if you think you know.
It would be fun to see if you are right! And I will tell you if you are. ;)
Here's how you enter:
To enter, just fill out the Rafflecopter below. Enter all or as many as you like for more chances to win.
Once the contest is over, the Rafflecopter will choose a winner at random.
That's it!
(if you have trouble with the Rafflecopter box below, you can visit this link to enter instead, "Happy May Giveaway")
The giveaway ends Sunday, June 1st at 12:00am EST.
After which, one winner will be chosen at random and notified via email.
You will have 48 hours to respond. If not, another winner will be chosen.
You must be 18 years or older (and a US resident) to participate. Void where prohibited.
Good luck everyone!!
I hope you have a wonderful week.
xoxo