Dry Brushing Paint (baskets & lamps)
This post may contain affiliate links. Please see disclosures here.
Today I'm sharing how to do this simple dry brushing paint technique to give new life to old decor!
Happy first day of December in the craziest year ever.
I hope you all had a wonderful and blessed Thanksgiving. I know it was different this year but I hope it was amazing anyway.
We spent the weekend at the beach condo finishing up a few things for the big reveal. (of our flooring…stay tuned, I'm sharing soon!)
So happy to have that place back together for the most part. A big ole yippee for that!!!
Now onto the fun part. Decorating!
With that, I'm sharing today a little dry brushing paint fun. SUPER easy. Promise.
I dry brushed a set of lamps, another lamp, and two baskets… and gave them all a brand new look.
Literally in minutes.
Dry Brushing Paint
Okay, before we get started, here's what you need. A chip brush. (linked below)
That is the perfect thing to do your dry brushing paint technique with.
And if you have no idea what I'm talking about, dry brush what? Hop over and take a look at this post I wrote (and video I made) showing how to dry brush.
>>> How To Dry Brush
Next, these are the items I used for these simple makeovers below.
MATERIALS LIST
First up…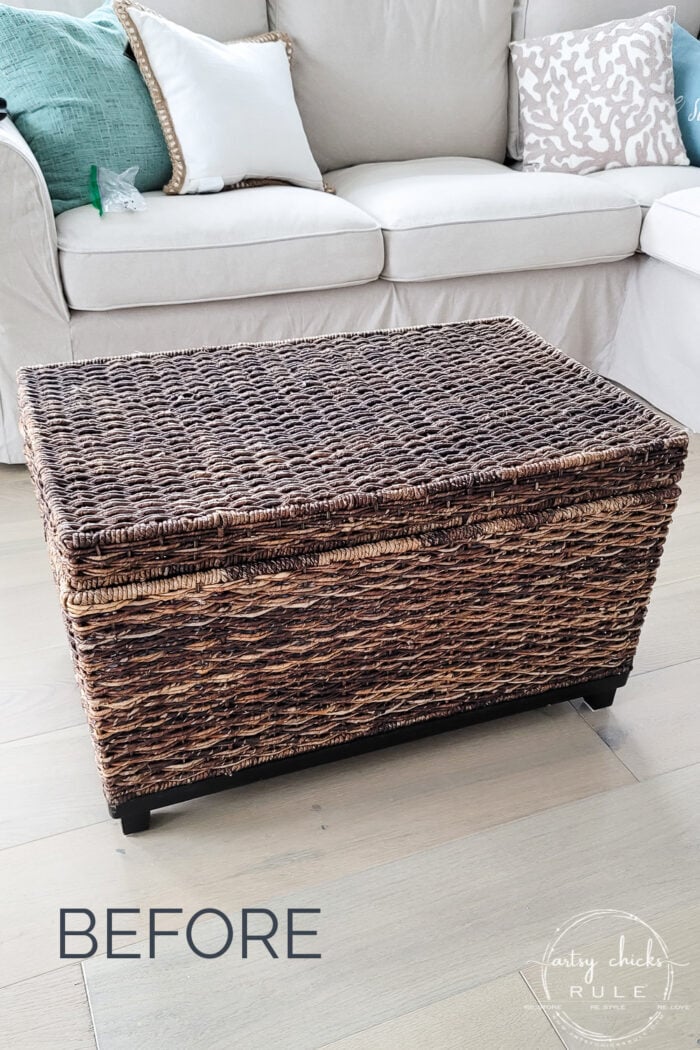 Remember this basket trunk I used to have in our living room at home? It's been in storage for a while and I pulled it out to use at the beach condo for the time being. I want to get something different to use here but this will work in the meantime.
Here it is in our living room at home…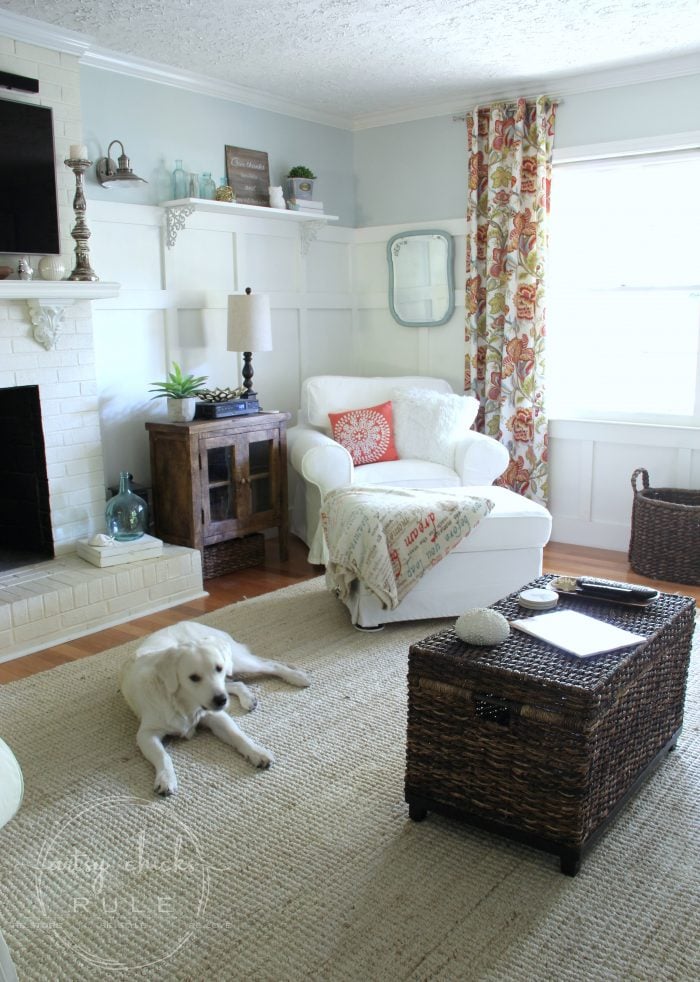 And Ryder as a puppy. Aw, he doesn't yet have all that furry fur he has now. Cutie.
A little bit of dry brushing paint right onto it for a whole new look.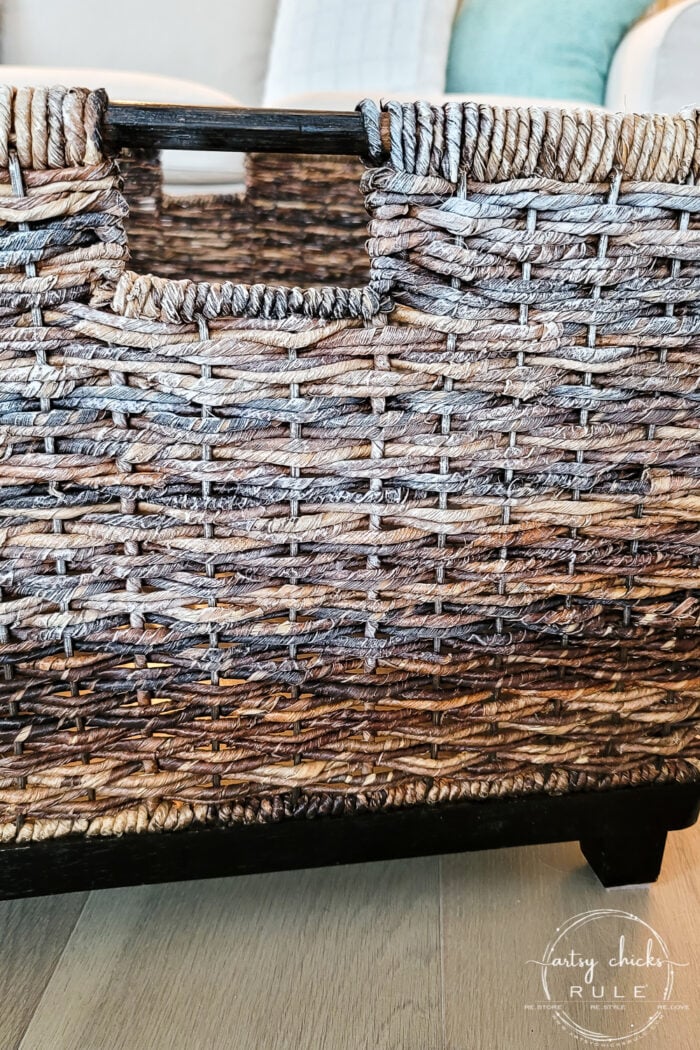 It looks a little whiter in the photo than it actually is.
I didn't want it stark so I used a softer, off-white. "Drop Cloth" by Dixie Belle.
I left the legs and handles dark for contrast.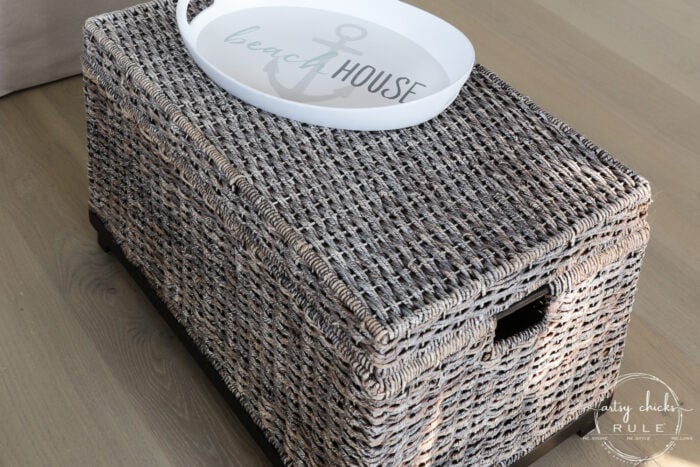 And sealed it up with one quickly brushed on coat of my favorite sealer.
What a difference, huh??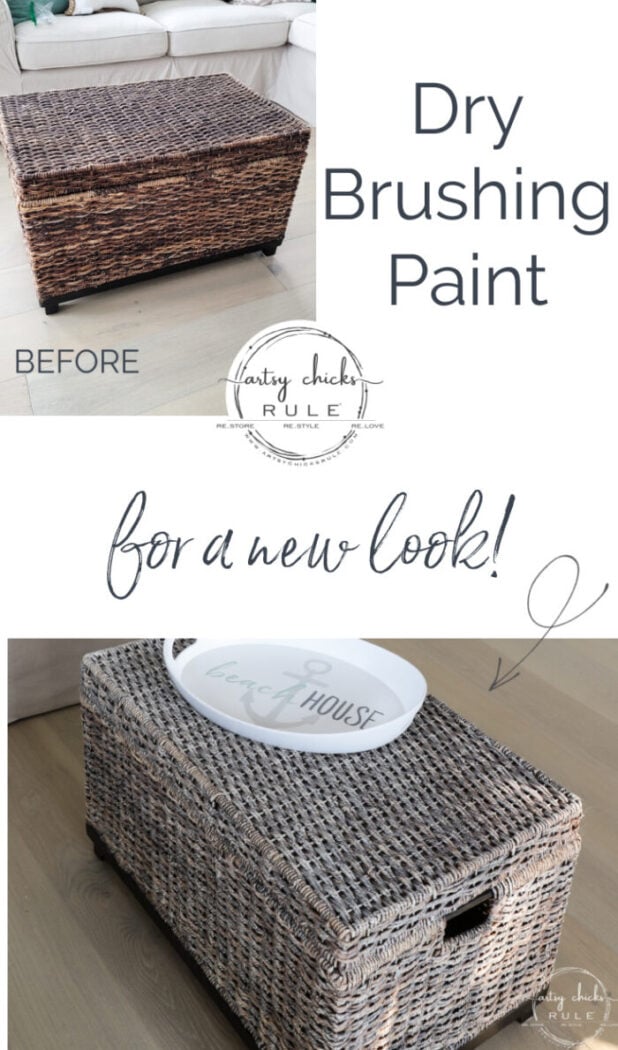 Next up, this basket I've had for several years.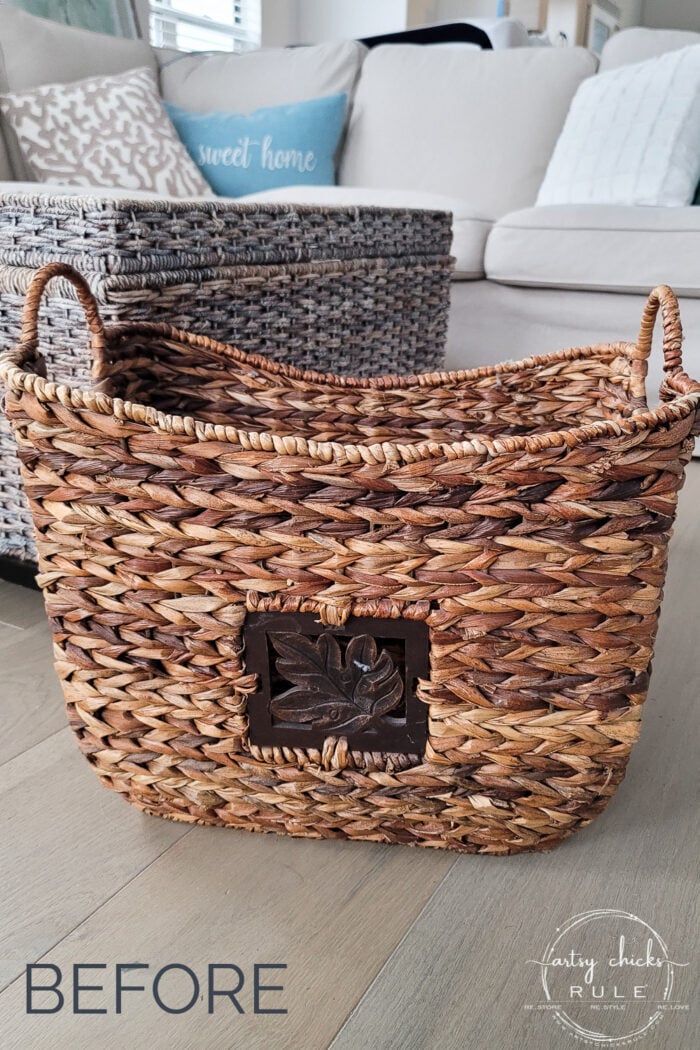 Kind of orangey.
But after a quick dry brush, no more!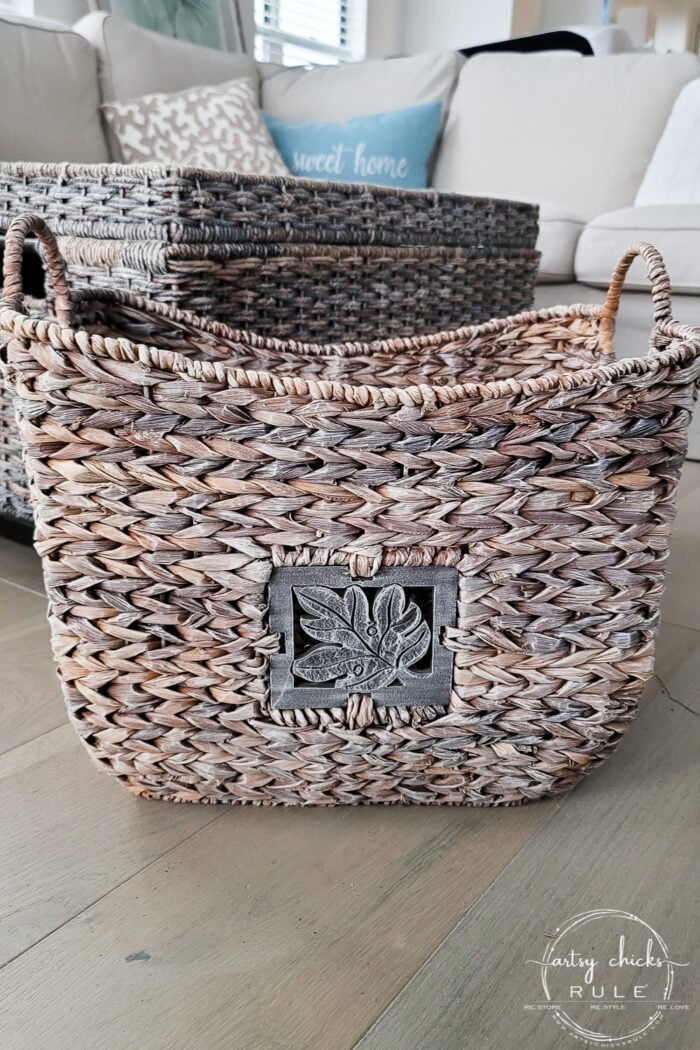 The medallion in the middle looks really good with the dry brushing too, I think.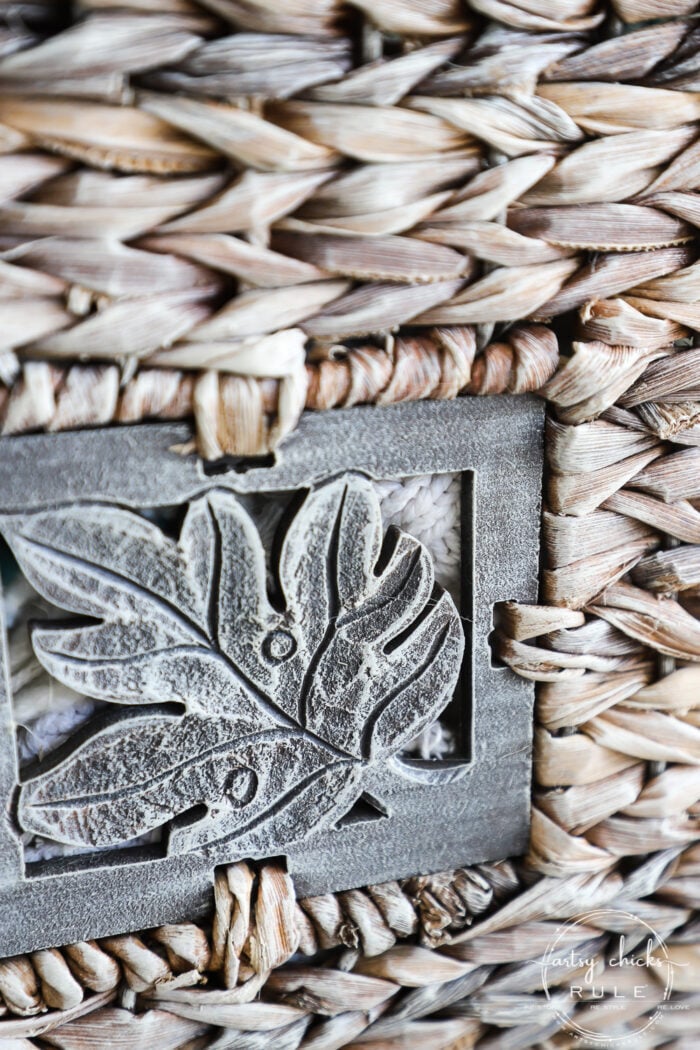 Brings all the details out.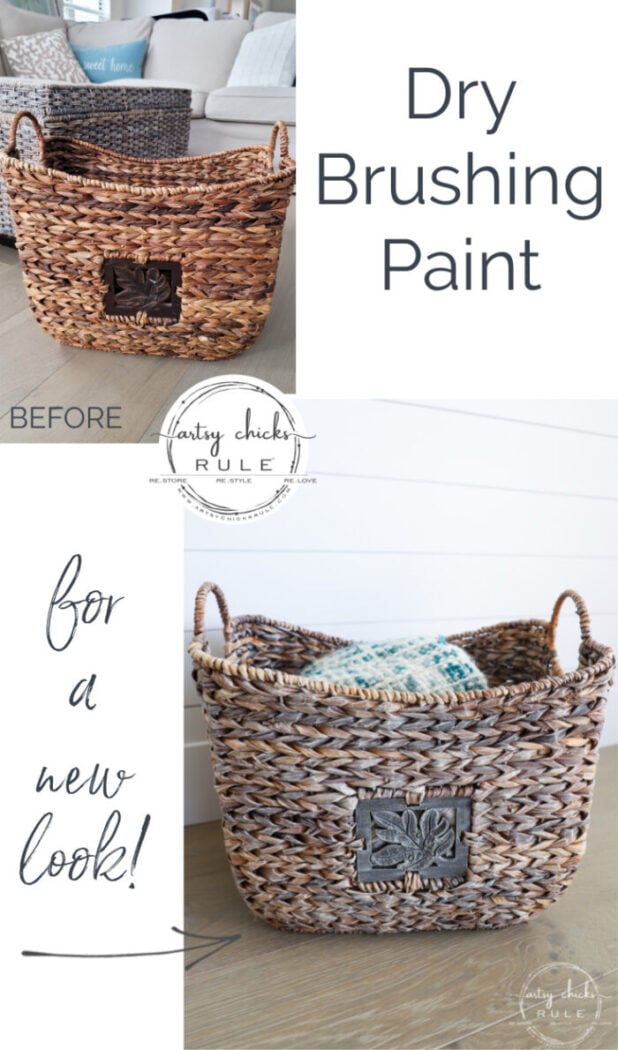 Next, I played around with these two lamps I've had for years.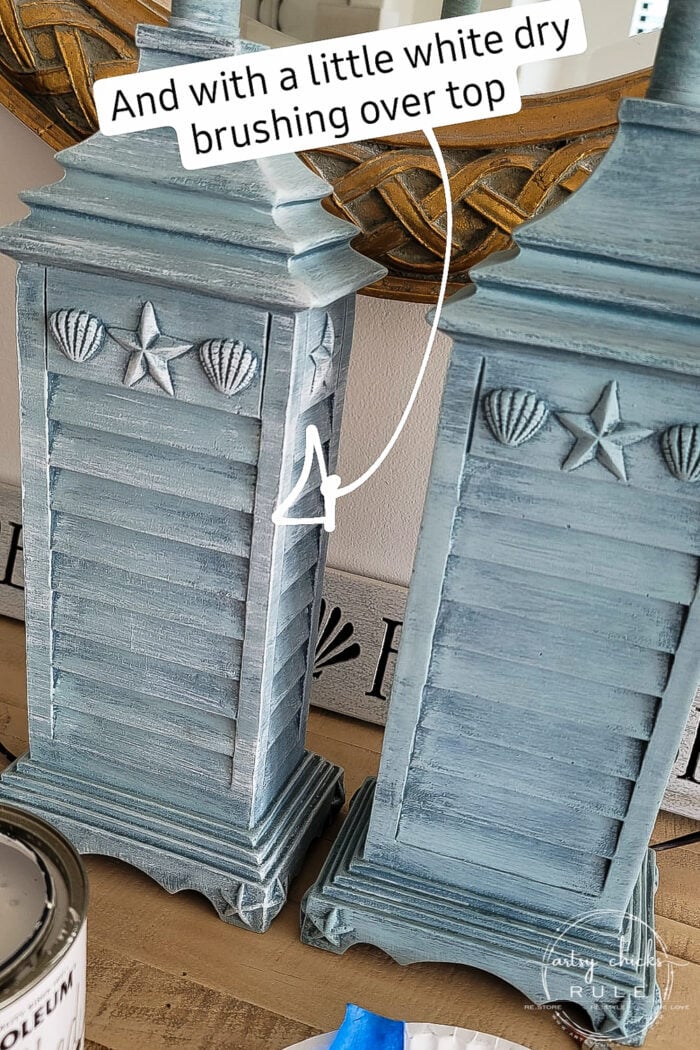 And oops, I didn't get any photos of these except this one.
I basically did a dry brush over the darker blue with this lighter aqua blue (Serenity Blue), then after that dried, I dry brushed White Linen over that.
So dry brushing over dry brushing for a really cool layered look.
The one on the right has just the aqua and the one on the left has both aqua and white. I also used the same sealer on these.
Lastly, this lamp that came with the condo when we bought it.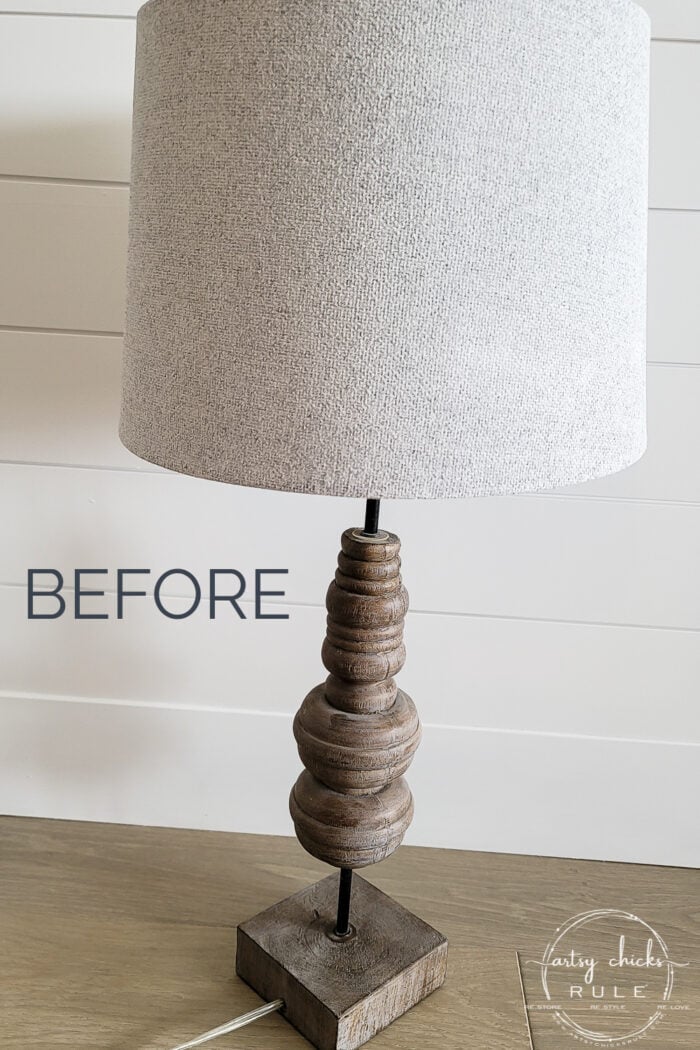 Not bad.
I like the natural color of it but not really loving it with the shade. (I tried painting it white but it didn't really get white enough for my liking)
I bought a white shade to replace that one but decided to change the color of the lamp…a little.
I didn't want to cover up all of that natural brown color so this is why dry brushing is such a great choice.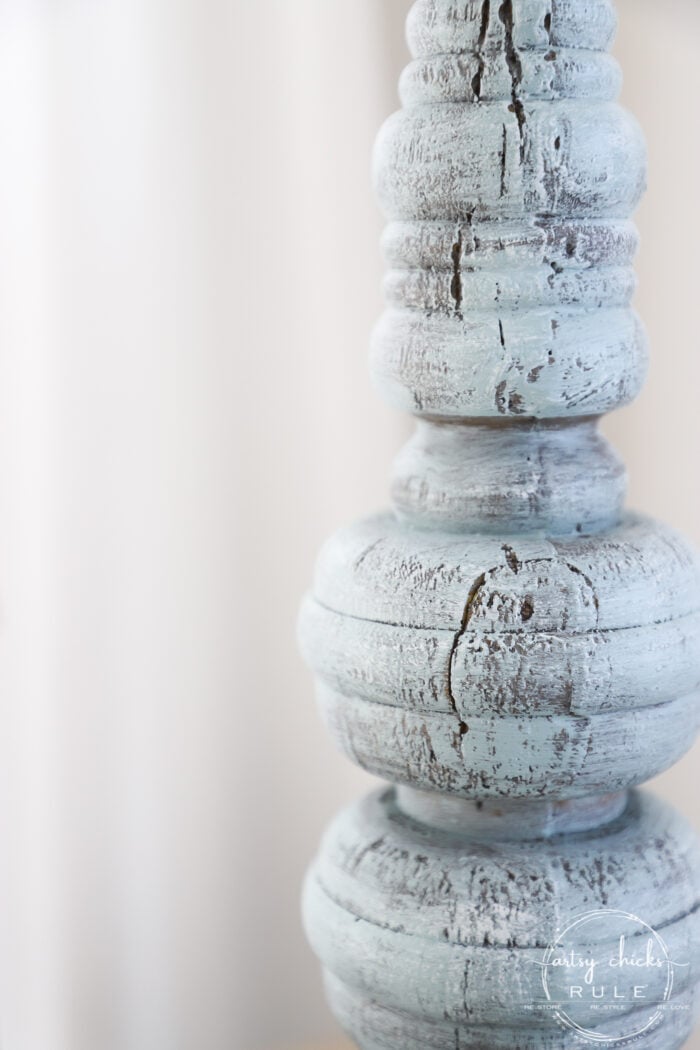 Some of it ends up peeking through. Perfect!
I hit this one with just a touch of white and then sealed it with the same sealer.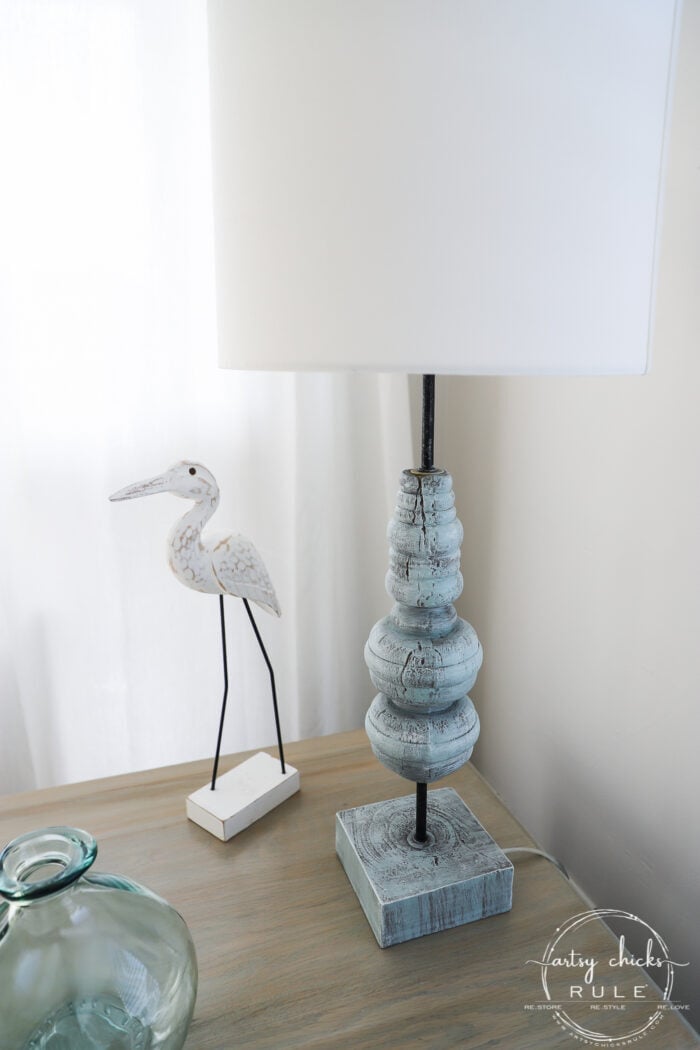 The new white shade really freshens it up.
I love it now!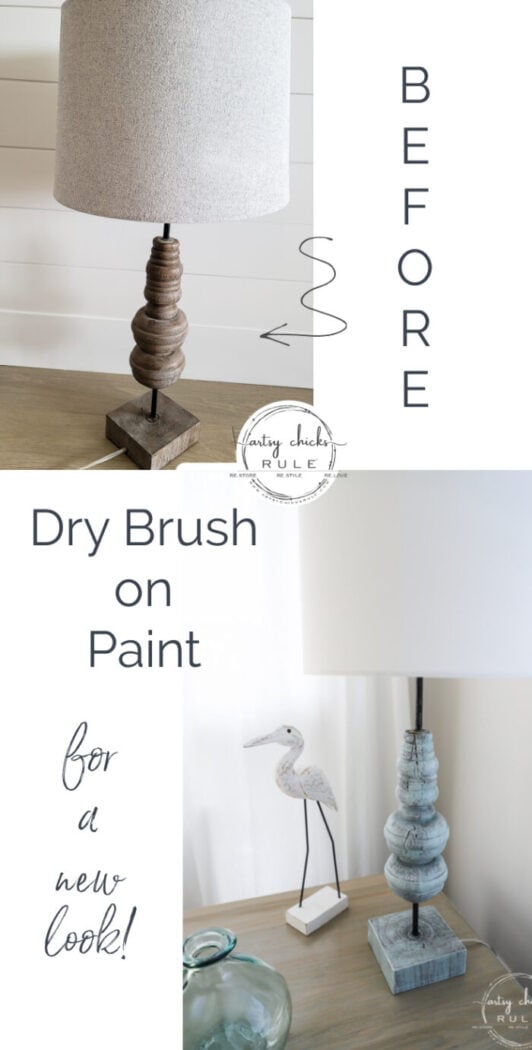 Simple, simple, simple!
And such an easy way to give your old decor a new look.
I'll bet you have something laying around that you could give this a go on!
Have fun making something new out of something old. One of my favorite things to do.
See you later this week!
xo