DIY Seashell Frame Art (beach life)
This post may contain affiliate links. Please see disclosures here.
I love seashells.
I love the pretty shapes, colors, uniqueness of each, etc.
They just mesmerize me.
It's so much fun to walk along the beach and look for pretty shells and hear the sound of water rush up onto the sand.
I'm thankful to have had the opportunity to live along the coast my entire life.
I don't think I could ever live away from it now!
I so LOVE the beach…..and the "beach life".
It's just part of my soul.
So when my friend Kathy from Petticoat Junktion invited me to be a part of her "seashell tour" I said YES!
That is right up my alley. :)
And I decided to create this DIY Seashell Frame Art…..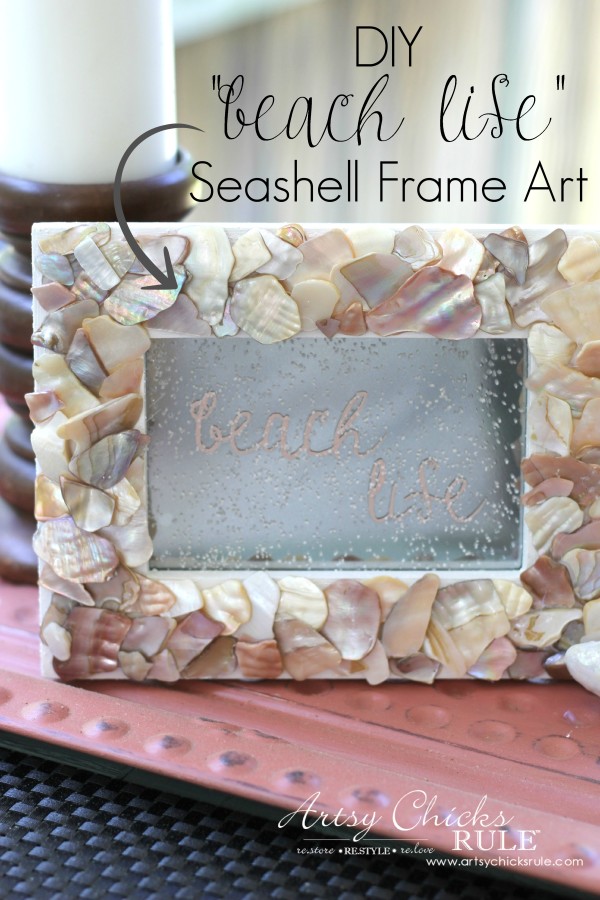 I have shells (and starfish, sand dollars & sea biscuits!) all over my home.
In jars, trays, displays, art work, etc.
For this project I decided to use these pretty shell pieces instead of whole shells.
These things are just gorgeous and so iridescent.
LOVE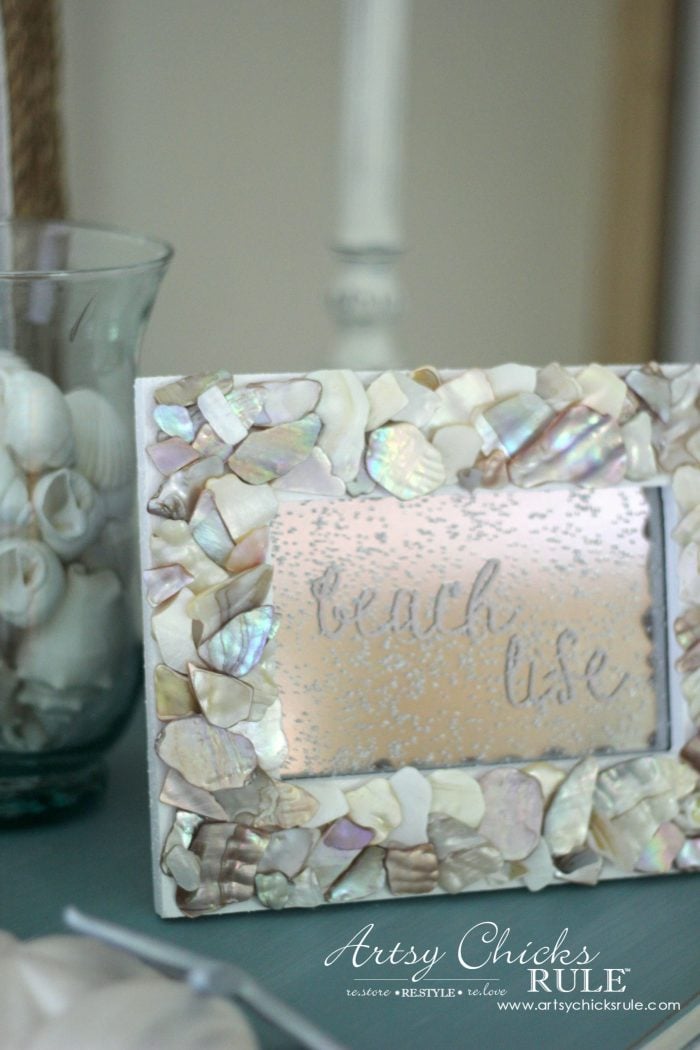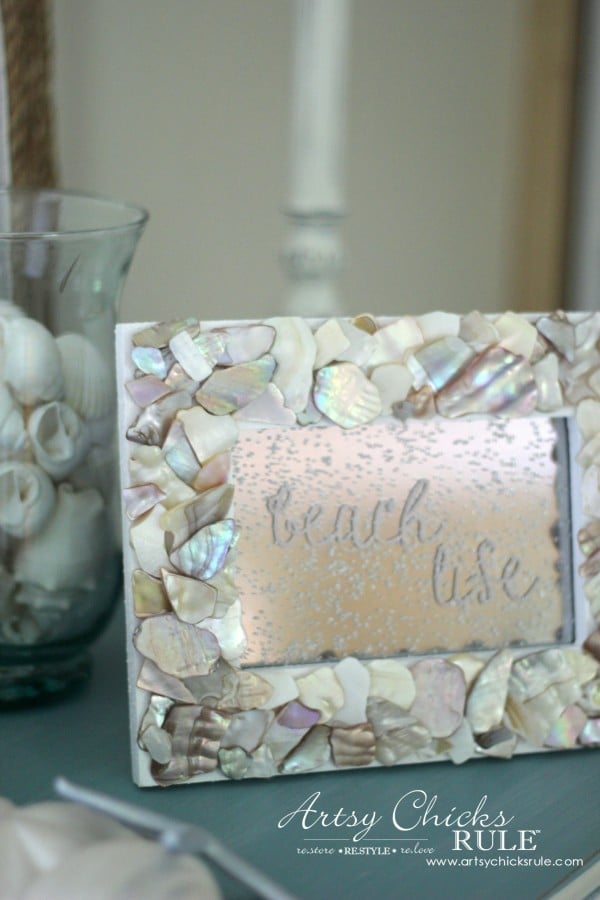 Aren't they pretty?
I think so.
Here's the frame I started with….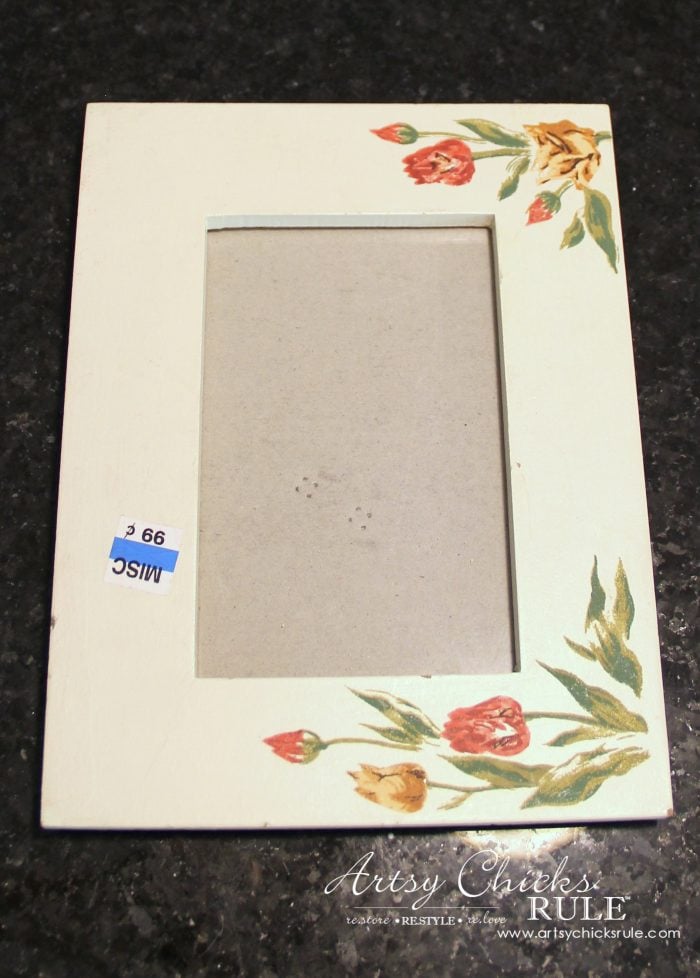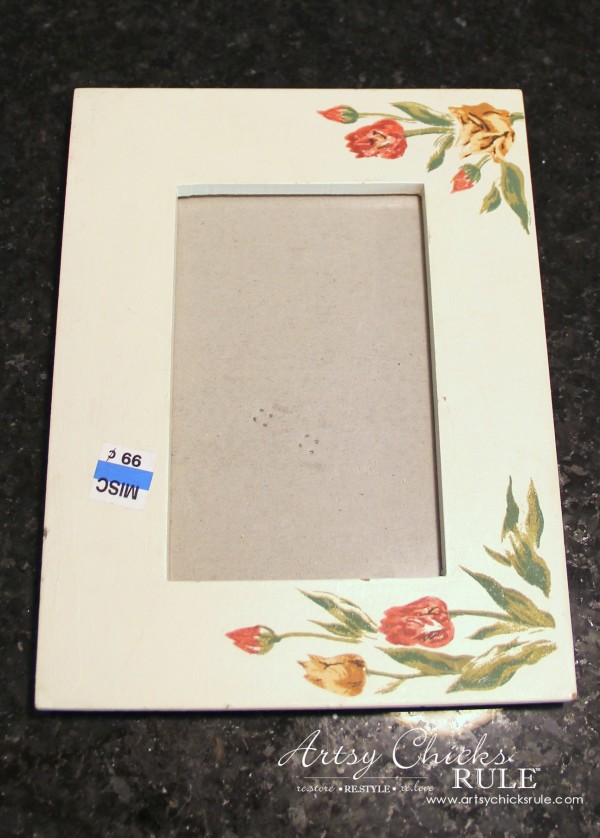 I painted it with General Finishes "Snow White". (any white paint will do, even spray paint)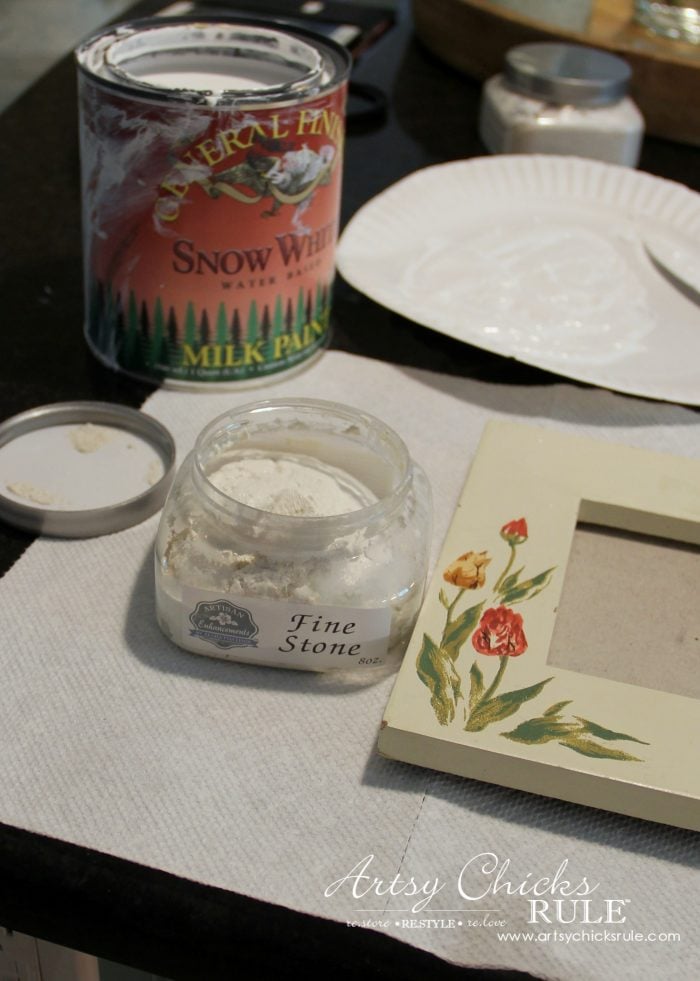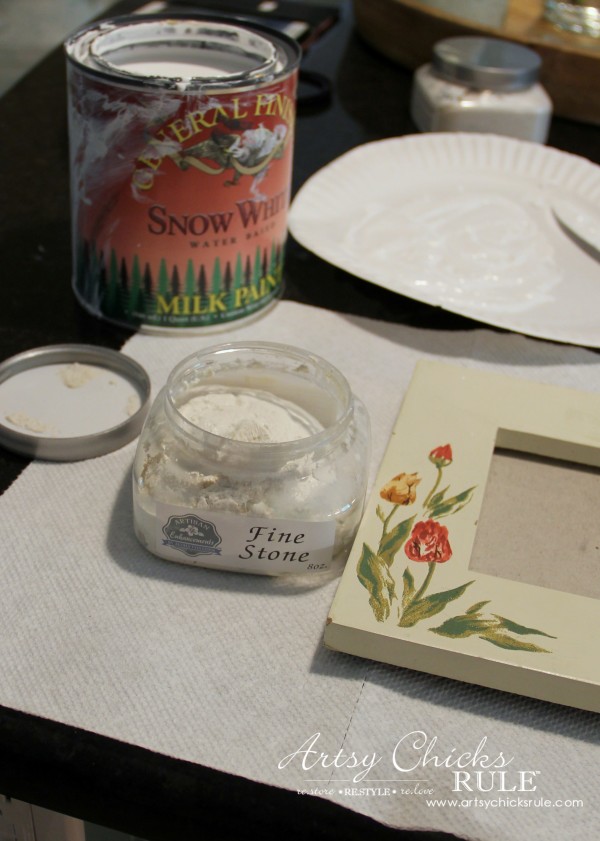 I added in a bit of this "Fine Stone" into the paint to give it a "sandy" texture.
I wasn't sure how much of the frame would be showing and thought it might be neat for it to have that texture.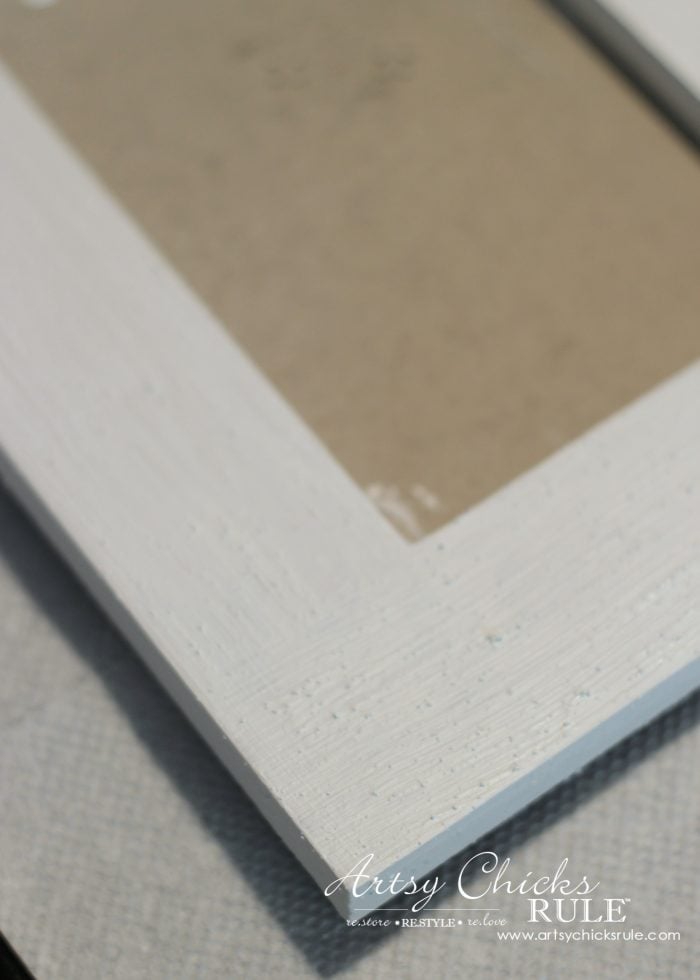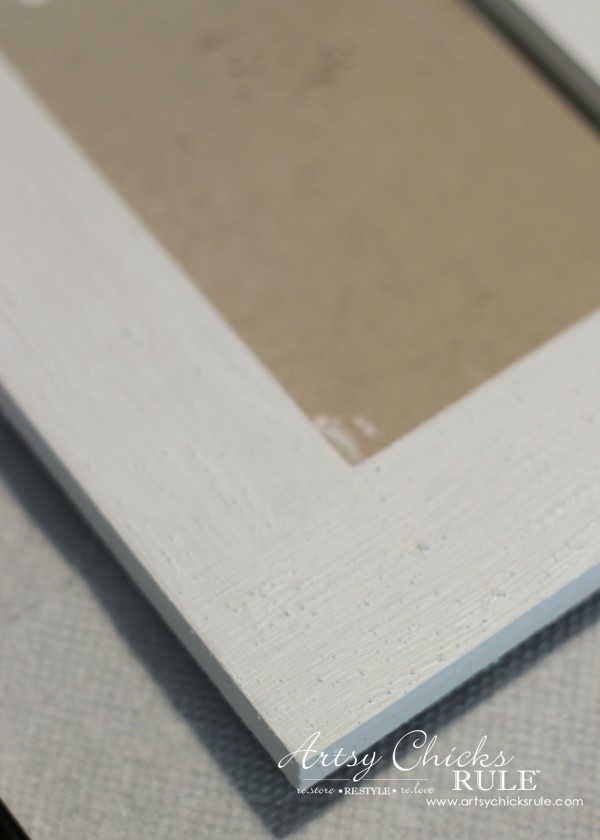 Kind of cool finish….but in the end it didn't matter! ;)
Except for the sides.
They are the only thing left showing.
I started adding shells in one corner ….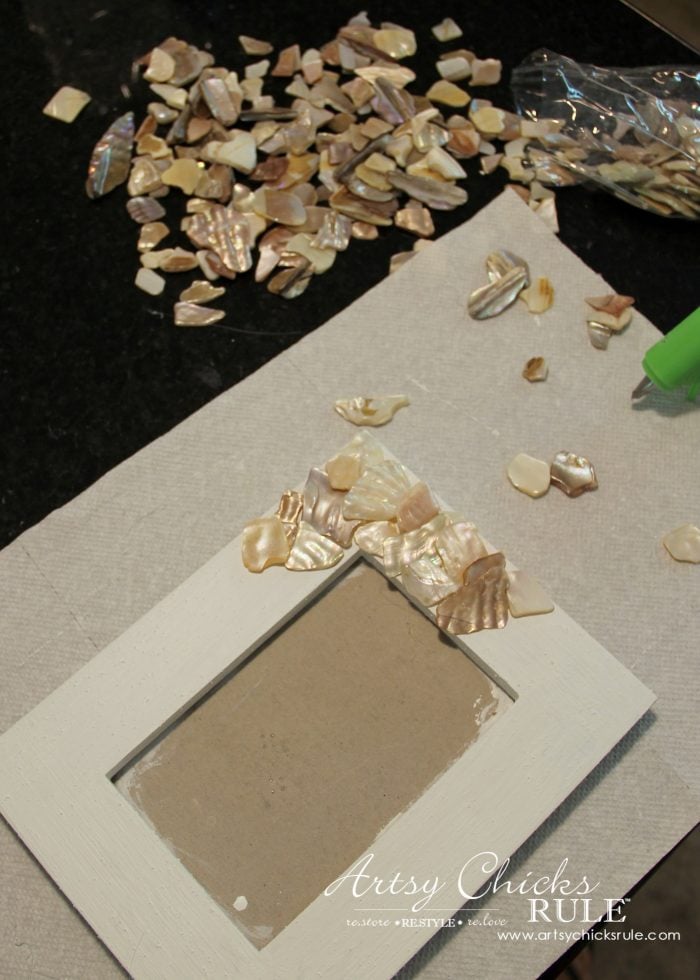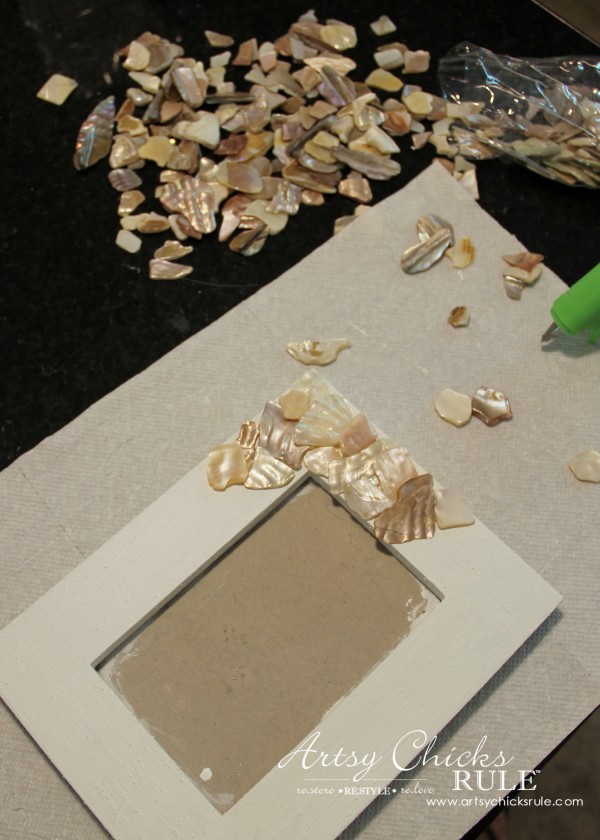 …and just layered the shells all the way around.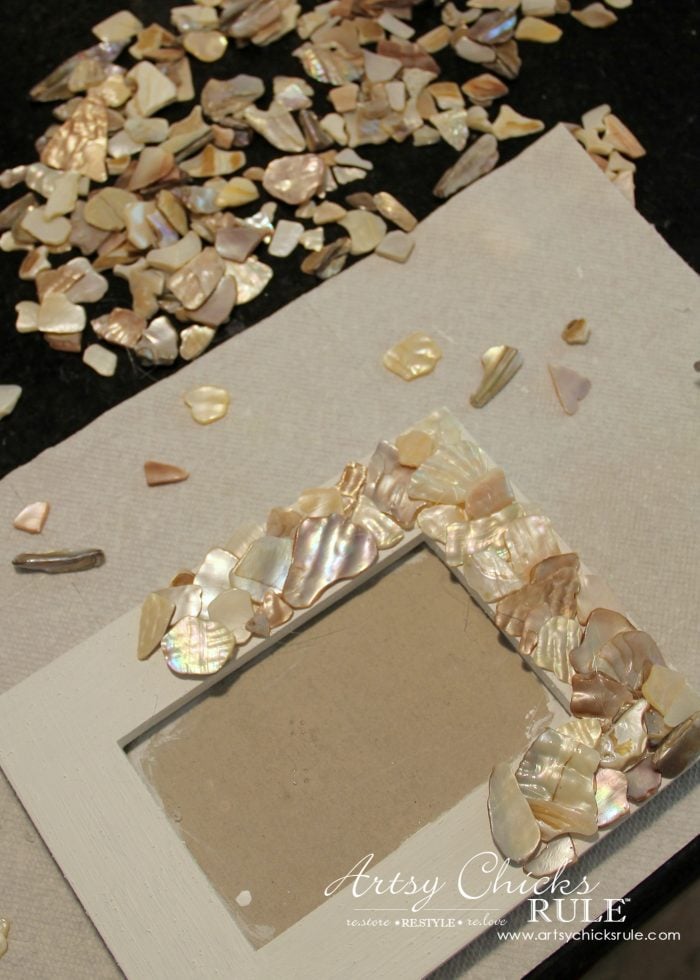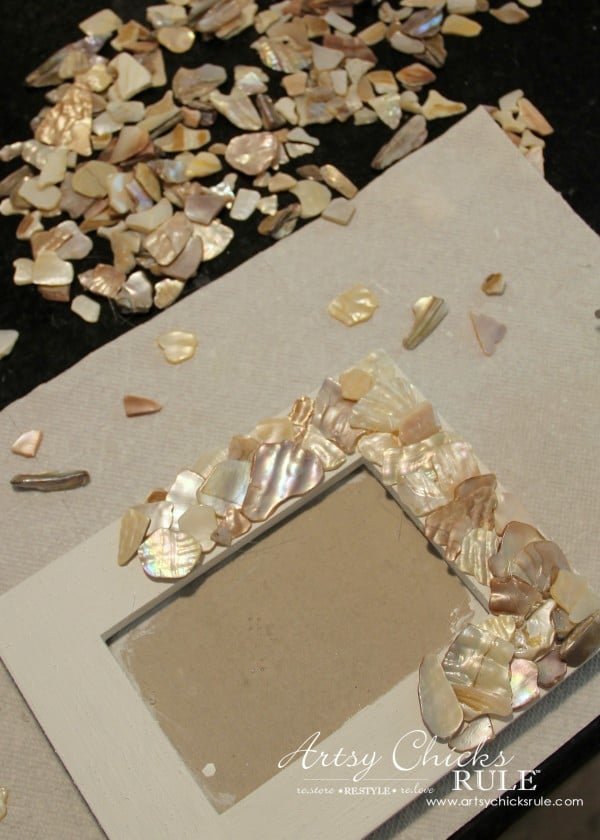 I actually really enjoyed doing this.
It was very relaxing and almost like doing a puzzle.
And that's it!
I had planned to leave it as a frame but I can never leave anything as is. ;)
So I decided to make it a mirror by spraying the back of the glass with Looking Glass Spray Paint.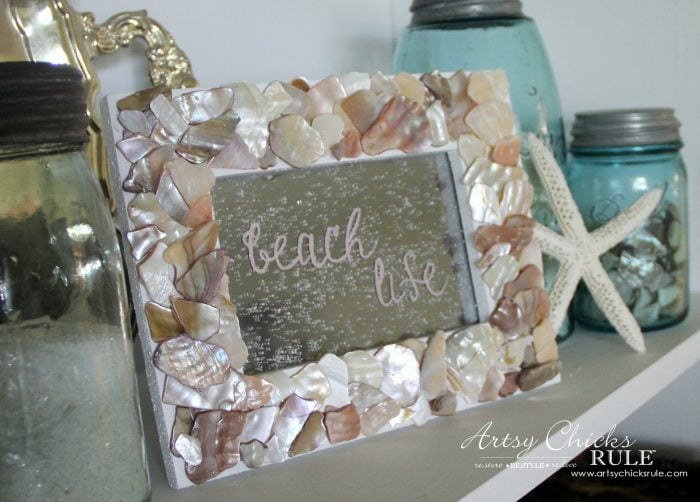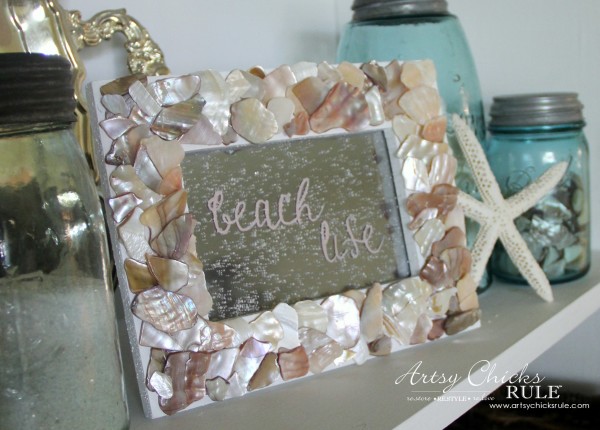 And then I messed with it a bit more by painting "beach life" on the front and sprinkling white sand over that!
I know, it's a bit of overkill but I like it for now. ;)
I may take it out and replace it with another piece of plain glass and add a photo as some point.
(no biggie since frames –and glass– are easily found in excess at thrift stores for cheap)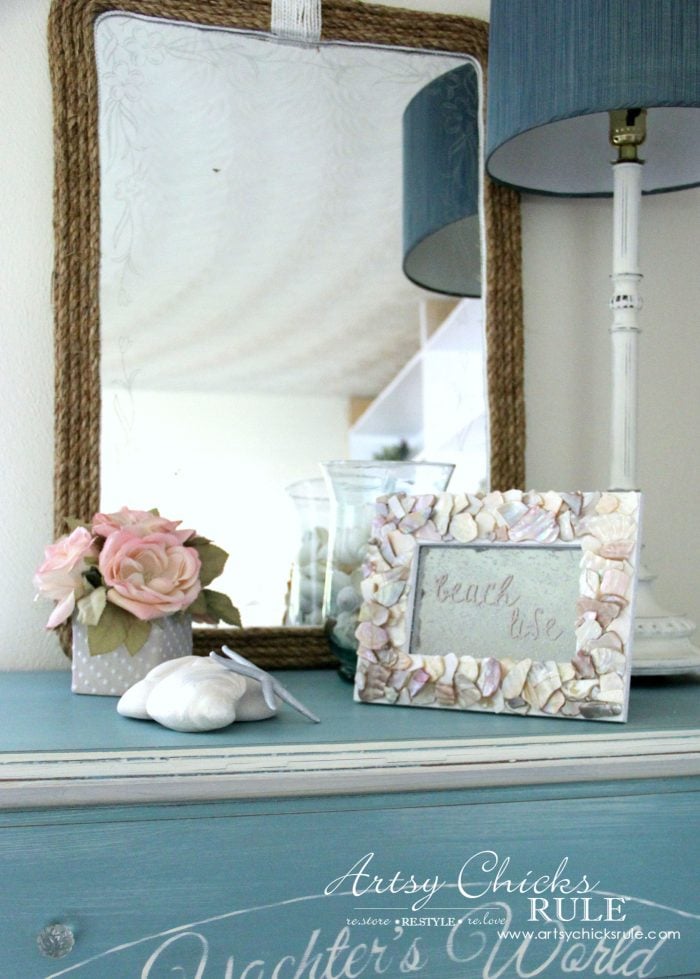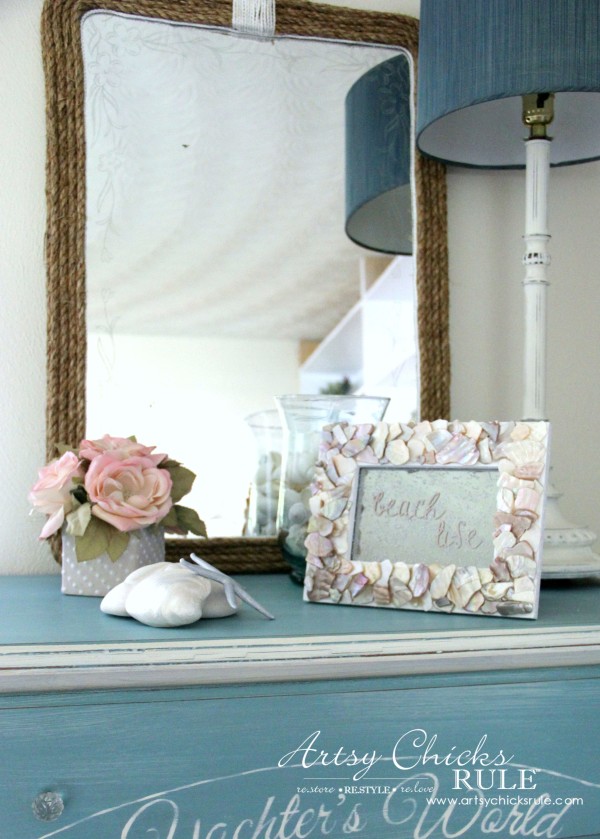 (pictured here with the DIY Nautical Rope Mirror I just posted about yesterday)
And can I just tell you how hard it is to photograph a mirror?
Really hard.
And even harder to see the paint on it.
I can see it very easily in person but translating that to the camera…not so much!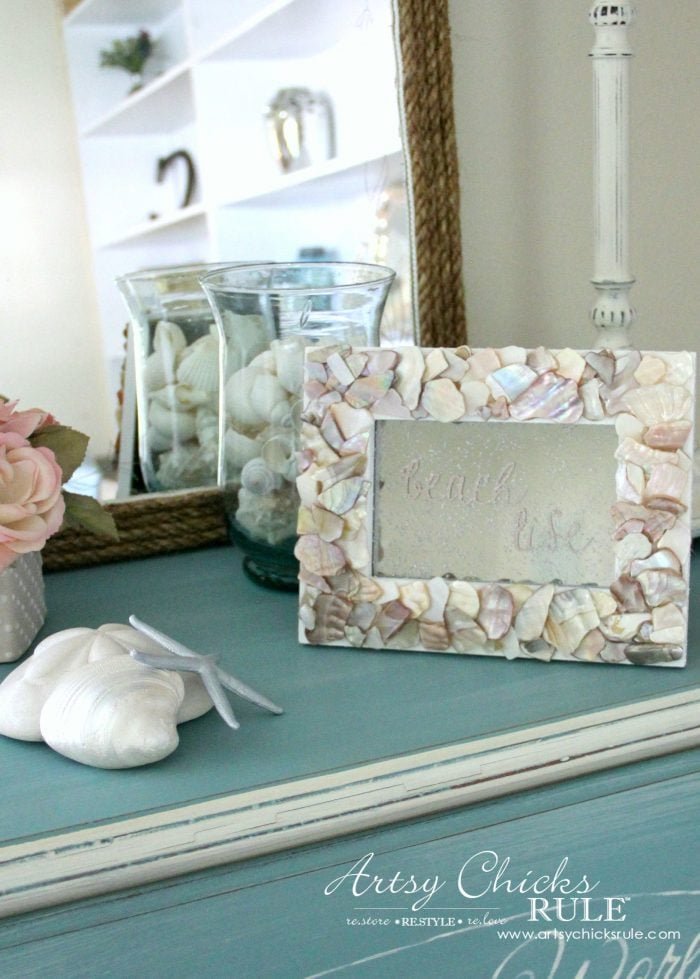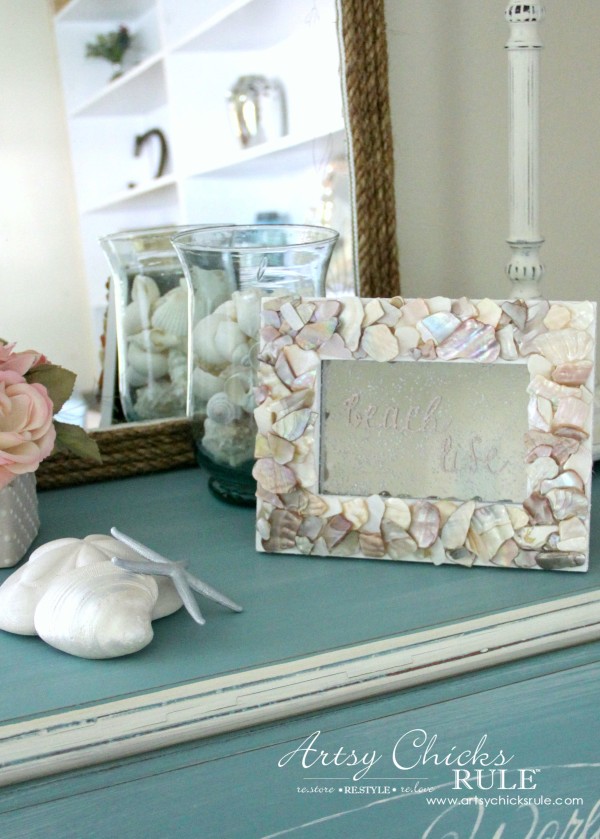 I moved it outside to take a few more….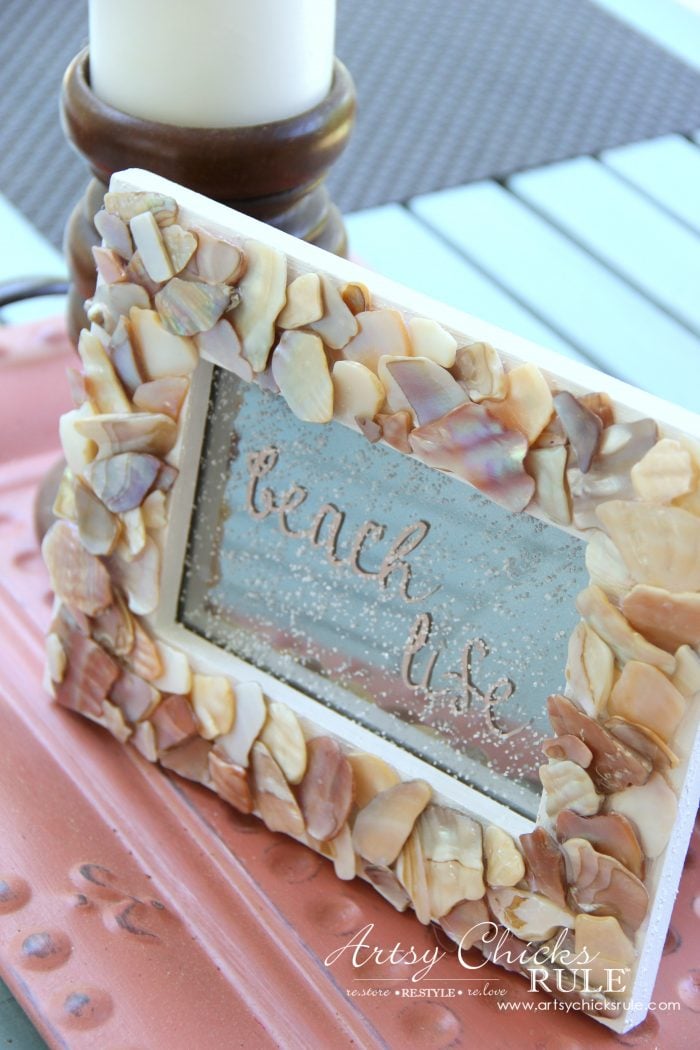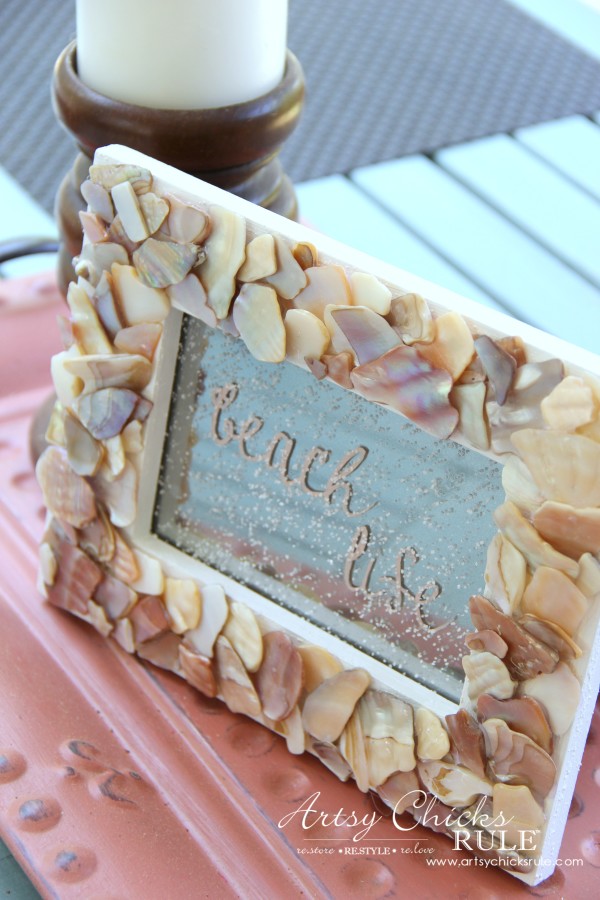 I sprayed a sealer over the painted graphics and then sprinkled sand over that.
I then sprayed a second coat of sealer to "hold" the sand.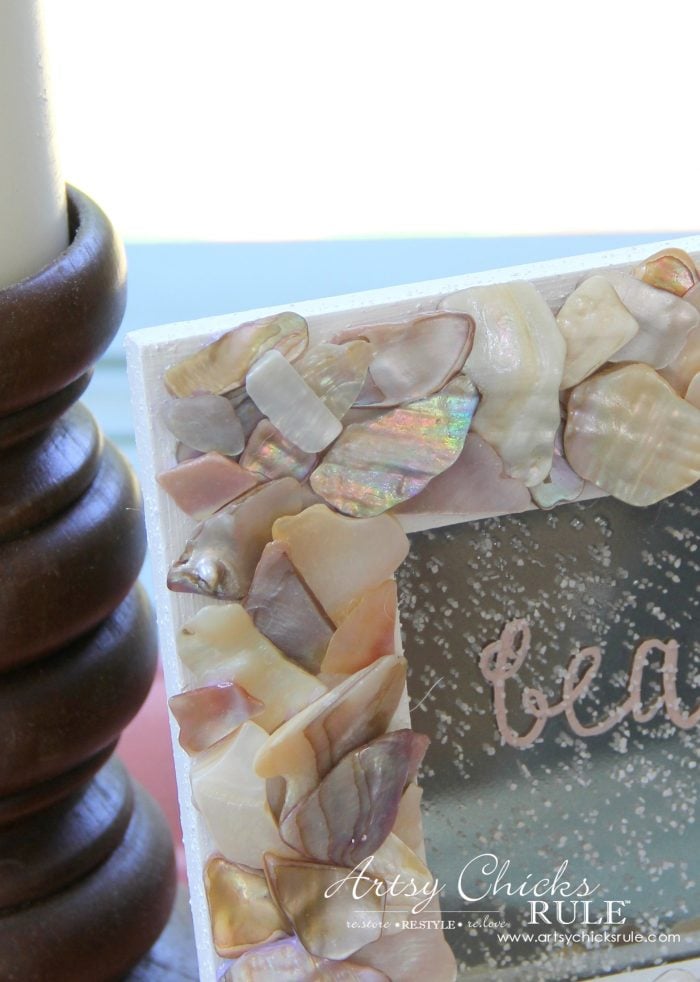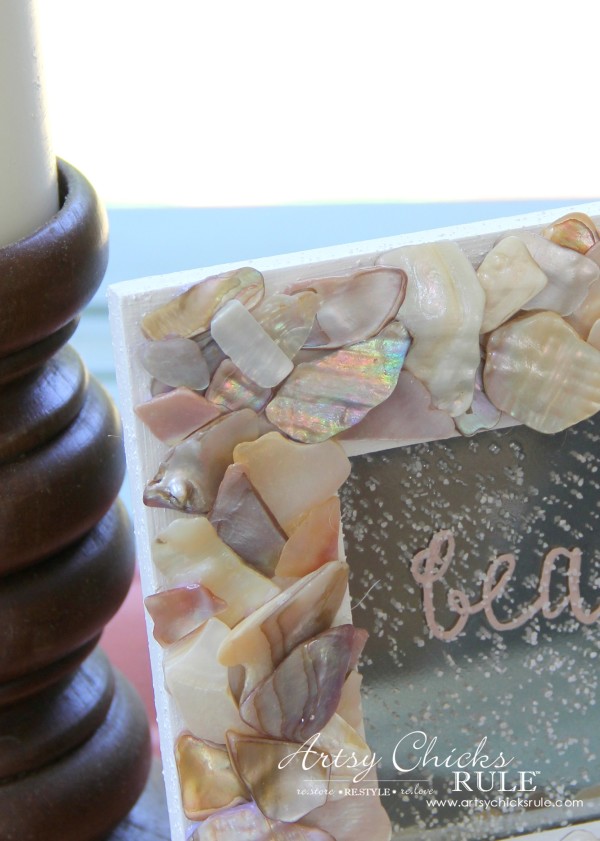 Love those shells.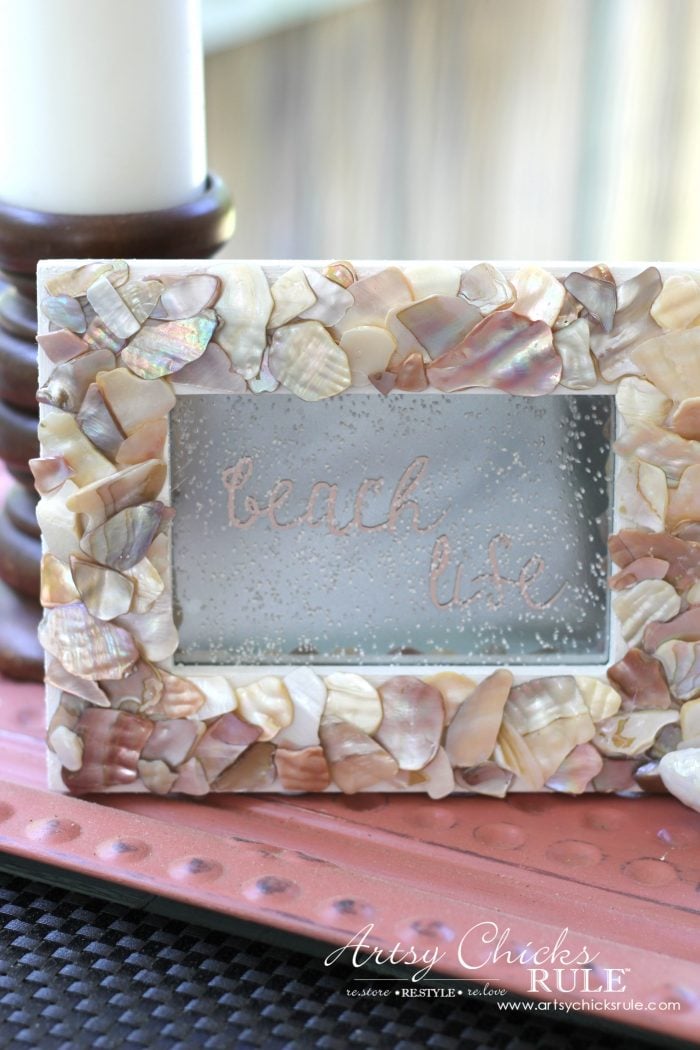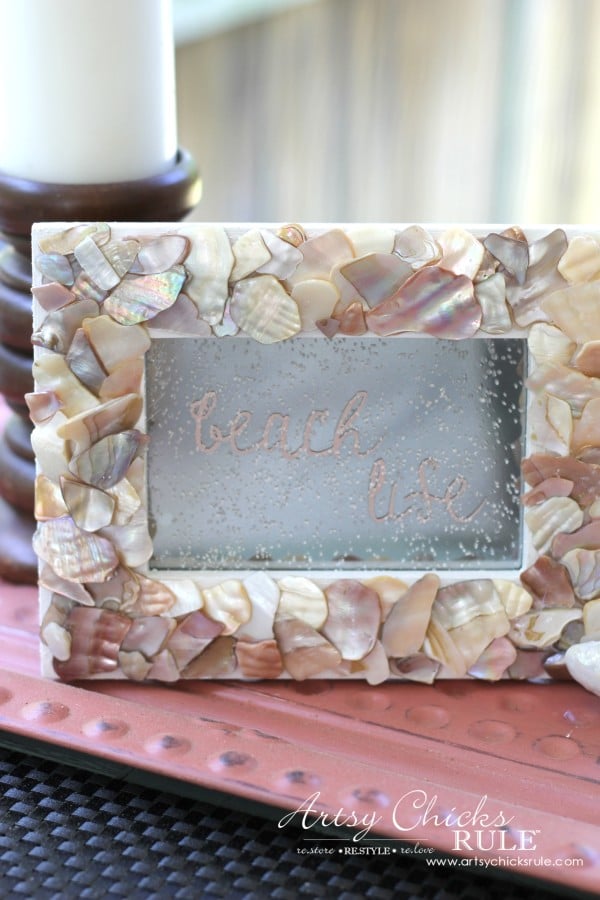 Perfect handmade gift for those beach loving friends or family. :)
With "beach life" on the glass or just a photo inside the shelled frame.
Be sure to take a peek at my friends' seashell treasures too ….they are below.
And I'll see you later this week with a brand new furniture makeover!
A few other seashell projects of mine:
My Friends Seashell Projects Here: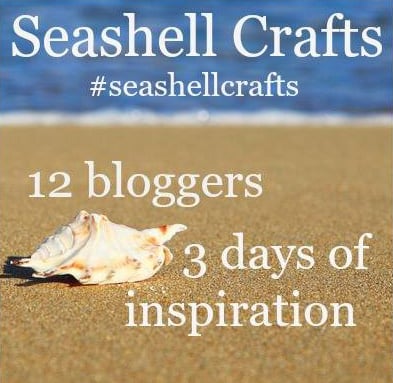 Monday
H20 Bungalow
Yesterday On Tuesday
Tuesday
Confessions Of A Serial D0-it-Yourselfer
Wednesday
The Kim Six Fix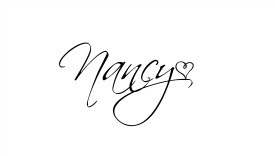 AND a few other seashell projects of mine here: (click photos to visit post)