DIY Fall Pillows & Free Printables
This post may contain affiliate links. Please see disclosures here.
Saying "fall" with pillows is an easy way to bring in the season. These DIY fall pillows are simple to make and a fun addition to any decor!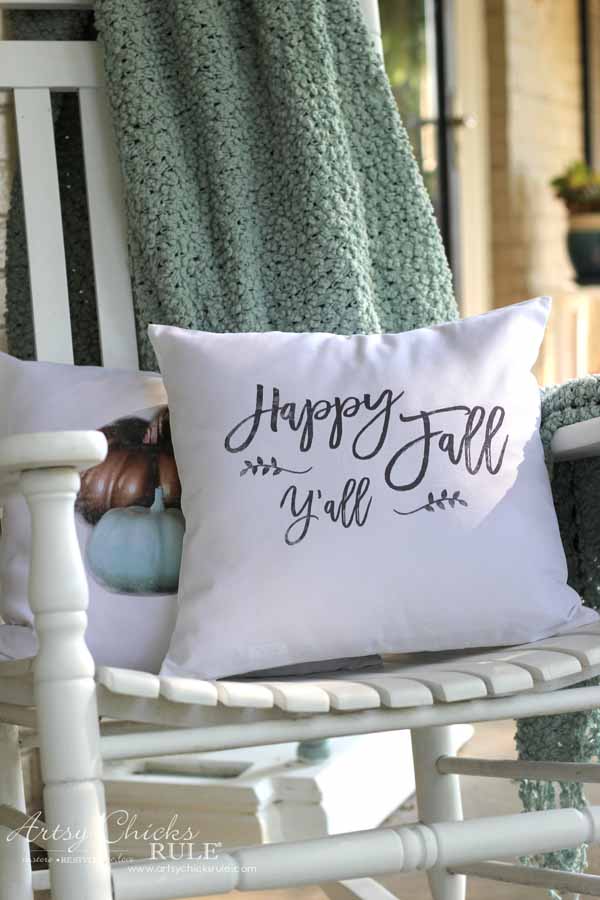 "Happy Fall Y'all"
A favorite saying over here. ;)
Hello sweet friends!
It's that time.
Time to talk about FALL decor … and how better to start than with some cute little DIY Fall Pillows??
If you are like me, you are not quite ready for it. I would love Summer to stay around for a bit longer.
I do enjoy the crisp cool weather, bonfires, scarves, boots, football, etc., that fall brings.
I don't, however, like at all the short days, darkness AND winter.
Ah well, I guess it will come anyway. I suppose it can be cozy at times. ;)
DIY Fall Pillows
Alrighty, let's get on with this oh-so-simple little project.
You guys can make all kinds of cute pillows for your decor.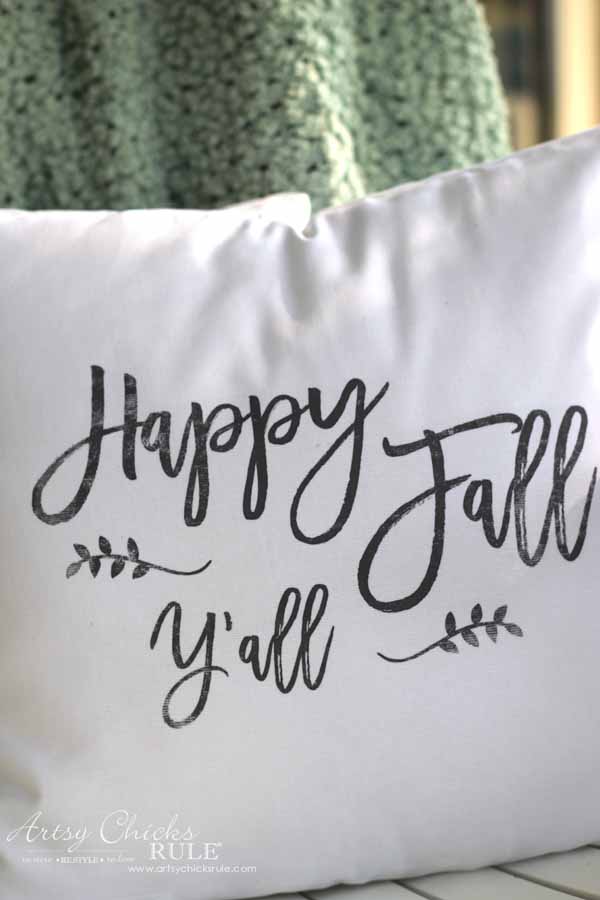 Or are you used to saying "autumn".
"Hello Autumn"
I'm not but I know others in different parts of the country are.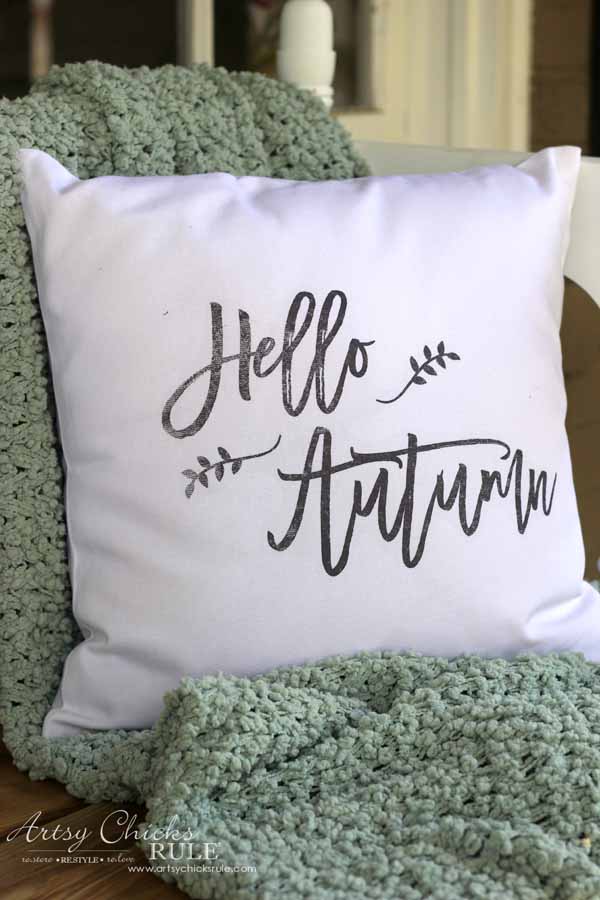 Did I mention how simple these were to make?
They were. I made them in no time.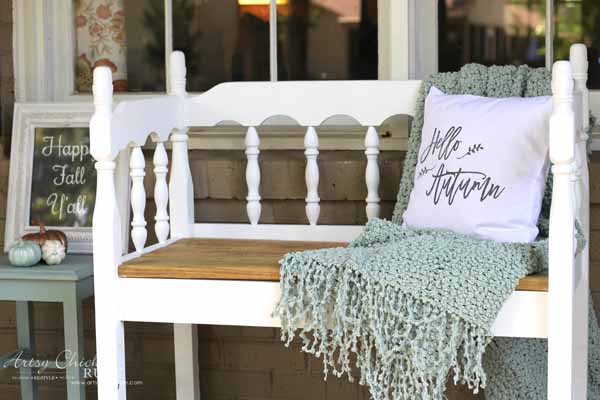 And thriftily.
Since I'm a pillow hoarder, I actually had two cream colored pillows that fit into these perfectly.
Instead of buying new pillow forms, I just slipped those right into these covers.
Here's what I used to make these DIY Fall Pillows:
Transfer Paper (this one is what I always use but it looks like it may be out of stock)
I haven't used this one but it should be similar, Transfer Paper
Yep, that's it!
Design your graphic OR you can download these FREE printables I created for you here…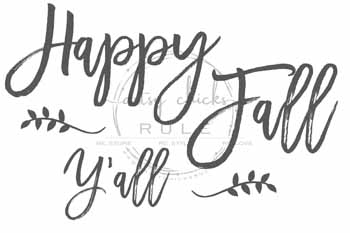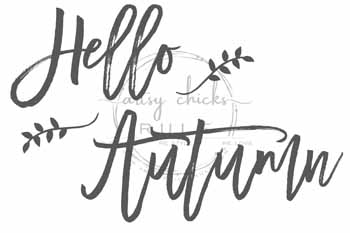 The watermark does not appear on the downloadable version.
Then print them out on an inkjet printer.
Trim closely around your design.
Align it onto your project…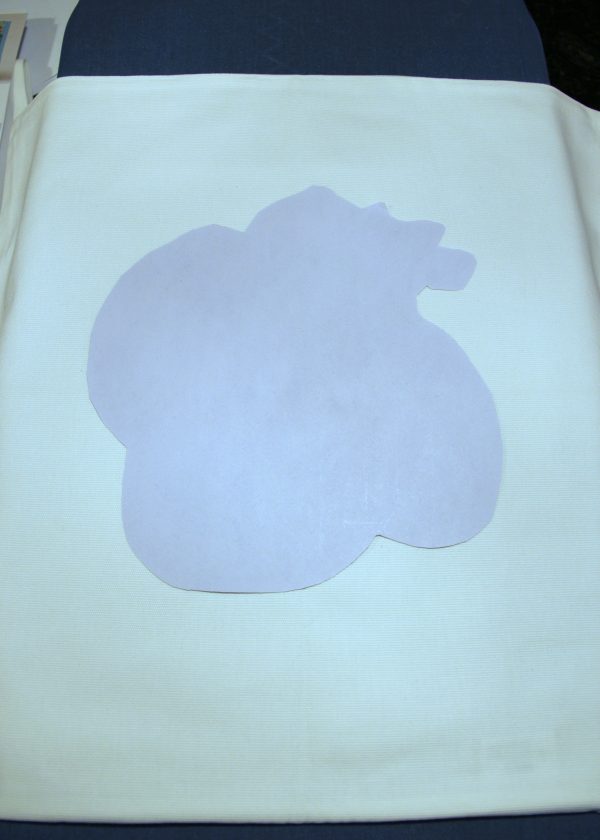 ….and iron. (follow directions on transfer paper package)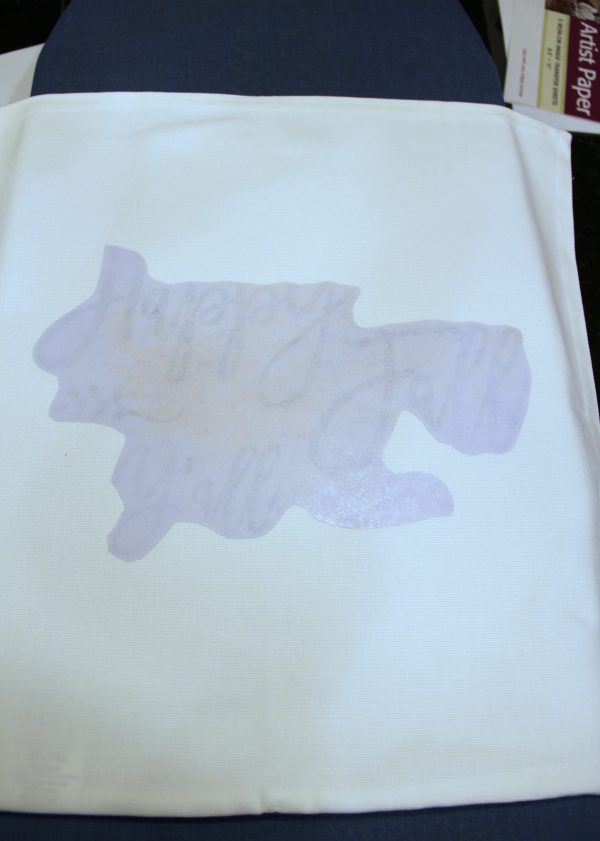 Slowly lift the paper and voila!
Pretty, new DIY fall pillows created by you for your fall decor.
The first photos are of them on my porch in the rockers and the DIY headboard bench I made.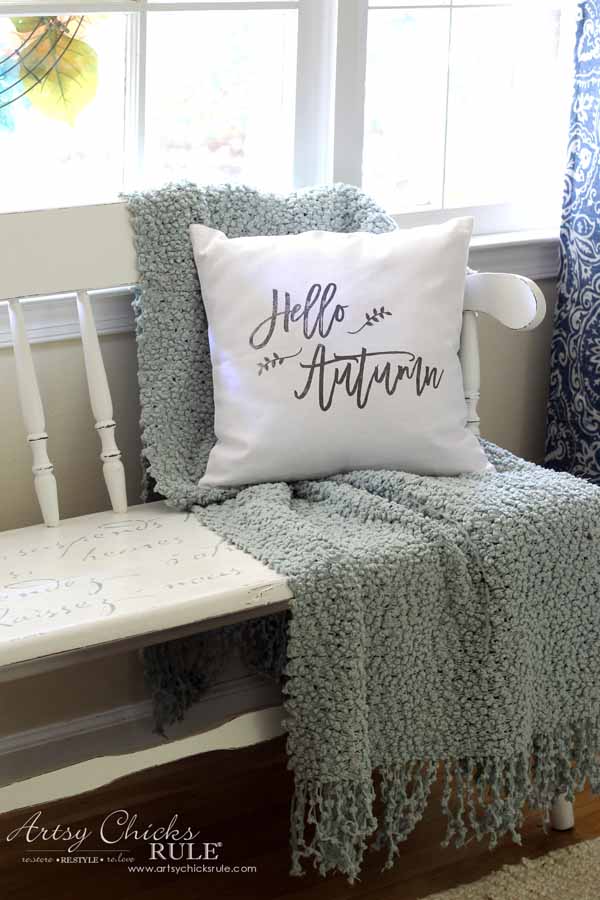 I thought I'd share them inside too.
This one is on my French Script Bench.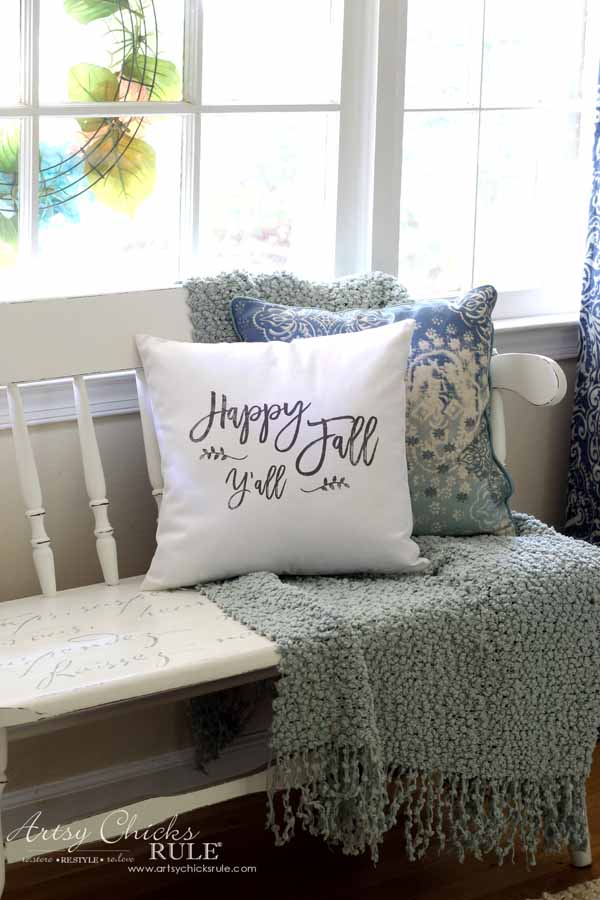 And the first one I made…..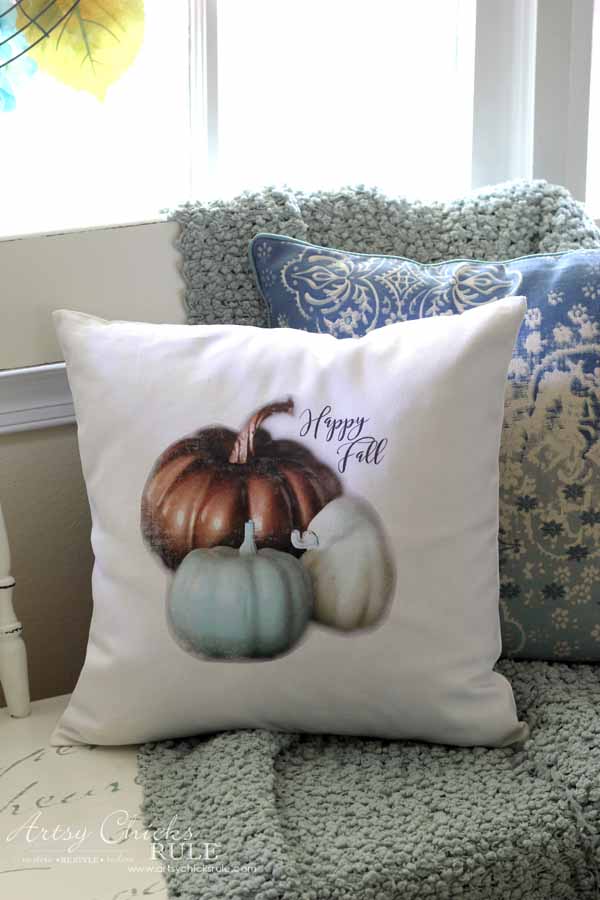 …which I ended up not loving.
I used an existing photo I took and cropped out all of the background.
But, once ironed on, yea, not so loving it.
I already had the "Happy Fall Y'all" created but then decided to add the "Hello Autumn" after this one became a big, fat FAIL. ;)
And there you have it! Easy, peasy project for fall.
I love that you can use these printables to make all kinds of things.
Hand towels, pillows, framed prints, signs, etc.
I hope you enjoy them! :)
Want to see a few more ways to use printables?? Click here for a post full of ideas!
PIN it to save it!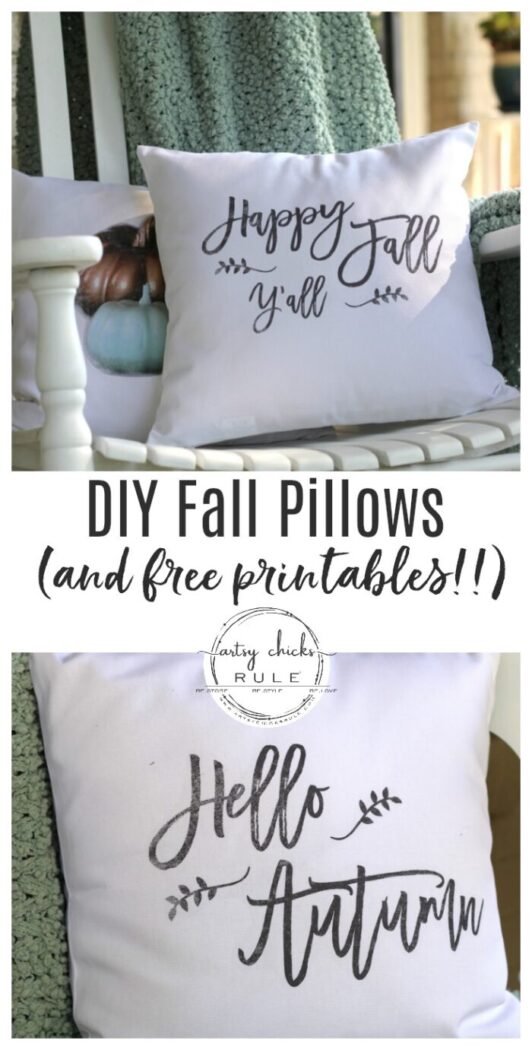 Now let's check out my friends' fall favorites…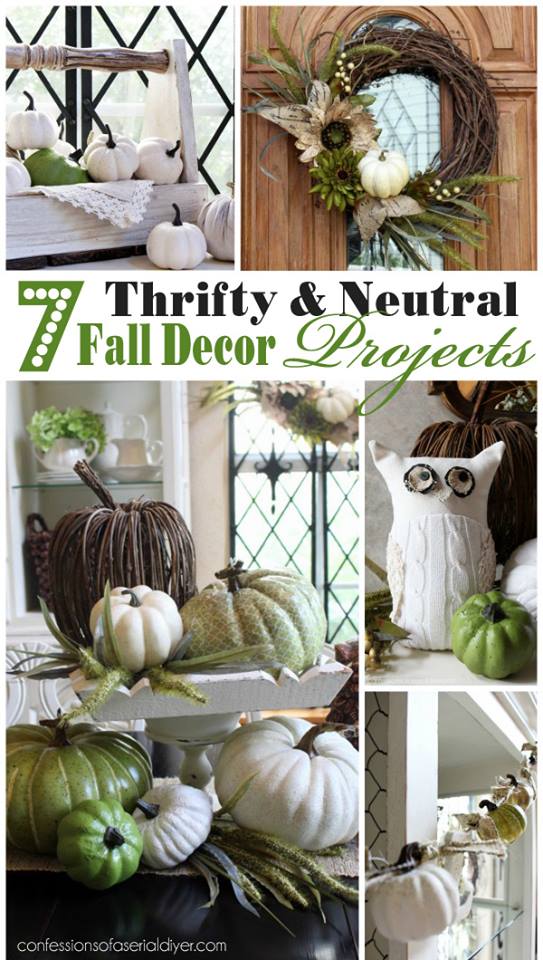 Christy at Confessions of a Serial Do It Yourselfer – Neutral Fall Decor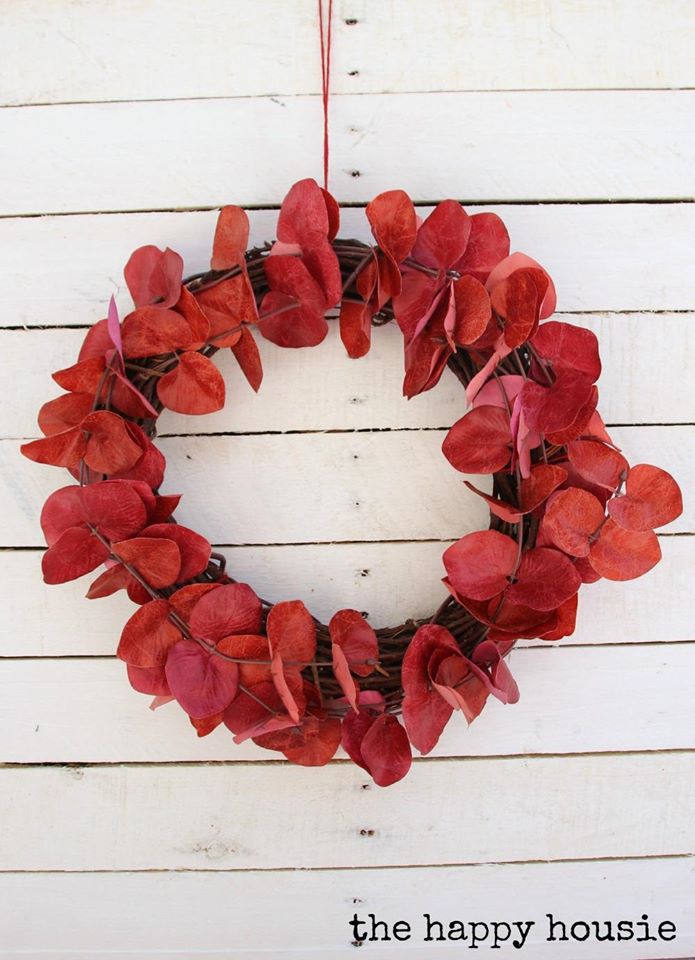 Krista at The Happy Housie – Five Minute Dollar Store Fall Wreath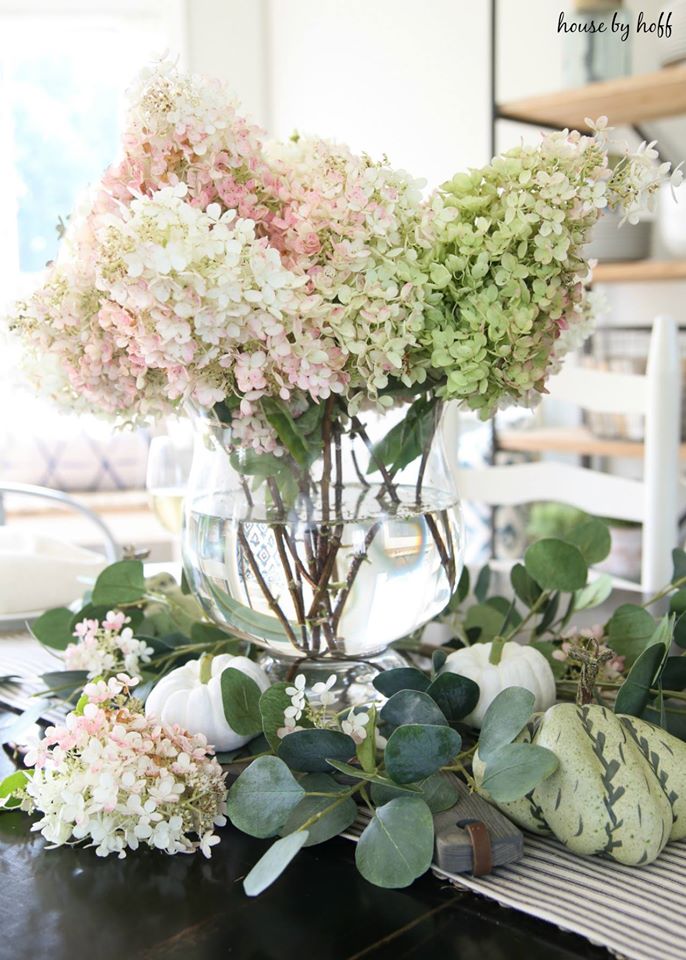 April at House by Hoff – Fall Dining Room & Tablescape
See you next week with some faux pumpkin decorating. :)
xoxo