Cute, Quick Project….Wall Art-Coat Rack!
This post may contain affiliate links. Please see disclosures here.
Quick & easy one hour project.
Coat rack….cuteness. :)
I made this in one day for my parents wall.
Coats are always ending up over the dining chairs, couch, etc.
I thought it would be nice to have somewhere to hang everyone's things.
So I made this.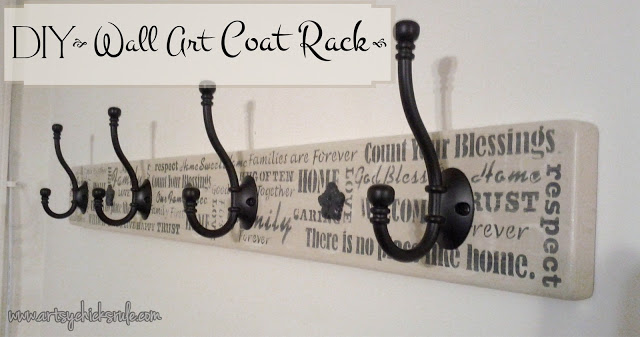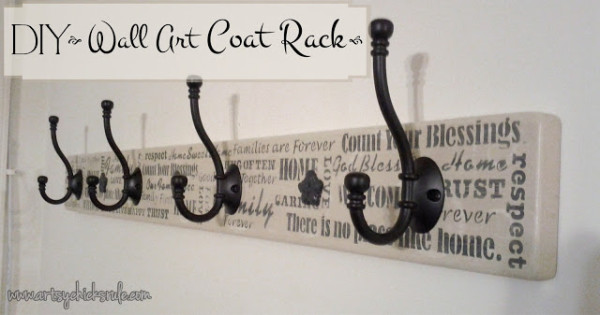 Easy and quick! Sorry for the bad picture quality.
We put it up at my parents home and I forgot my camera…so had to use my phone.
I started with the basic of basics….a 1×4 piece of lumber.
I had laying around…..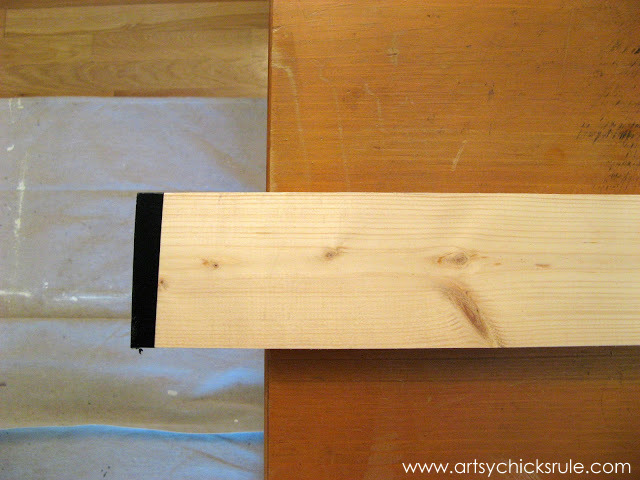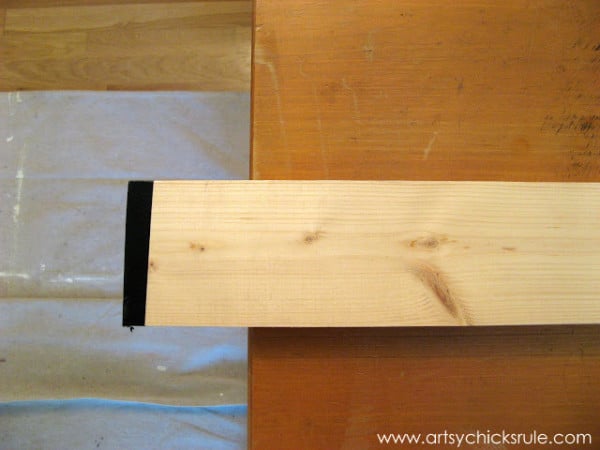 Be sure to use tape where you are going to cut the wood to help prevent splitting.
I don't do saws, so hubby did this part for me. Then sand the edges very smooth.
I rounded mine a bit on the square.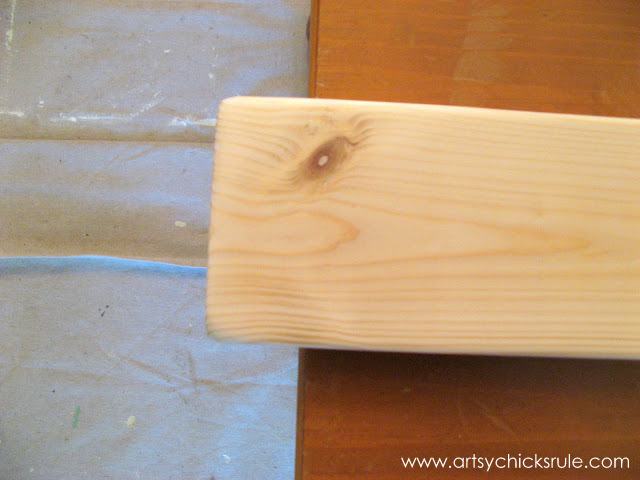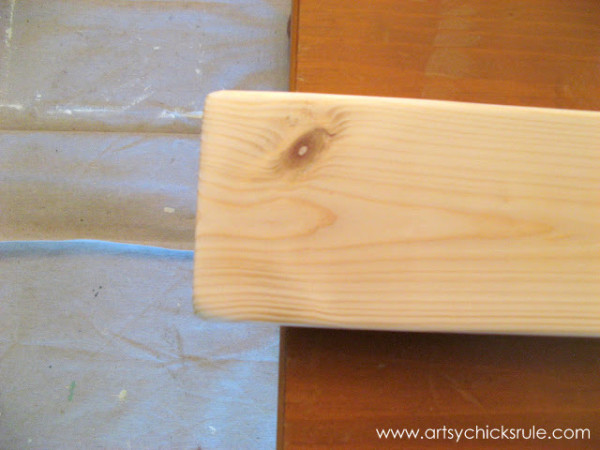 I then painted 2 coats of Old Ochre (Annie Sloan Chalk Paint).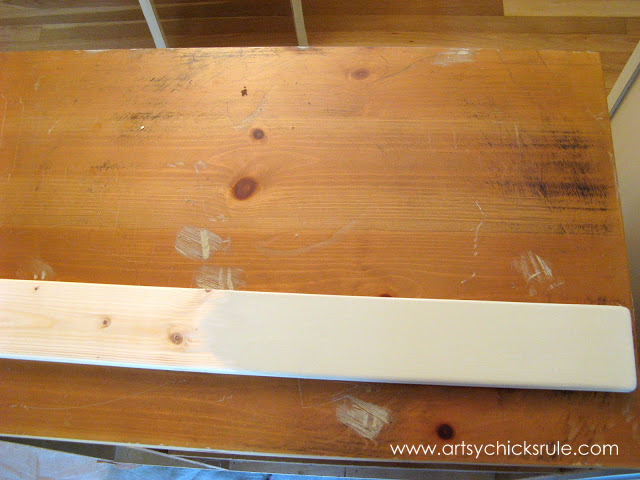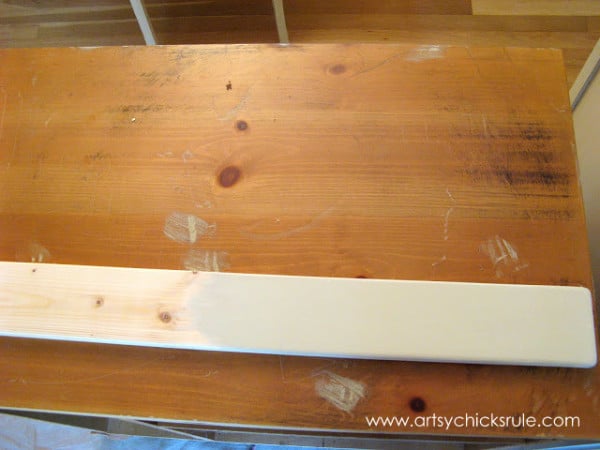 My "workbench" is yet again another piece I'm working on.
I improvise, remember?
A lot.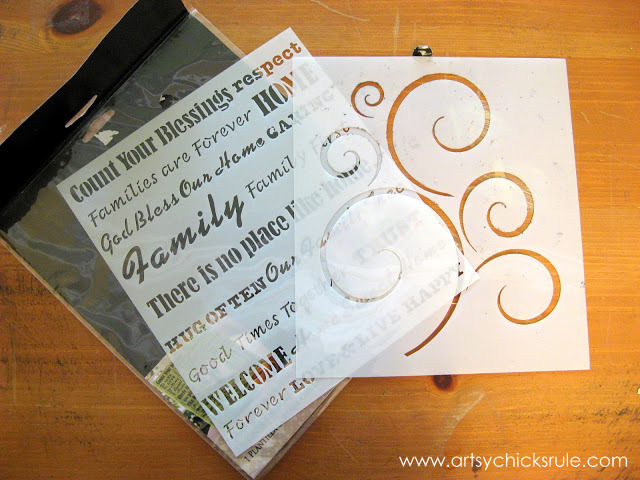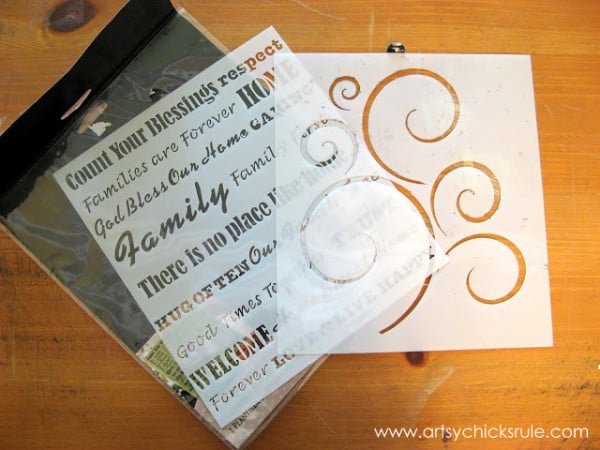 I used these two stencils after the two coats of Old Ochre dried.
The swirls were first, just randomly placed.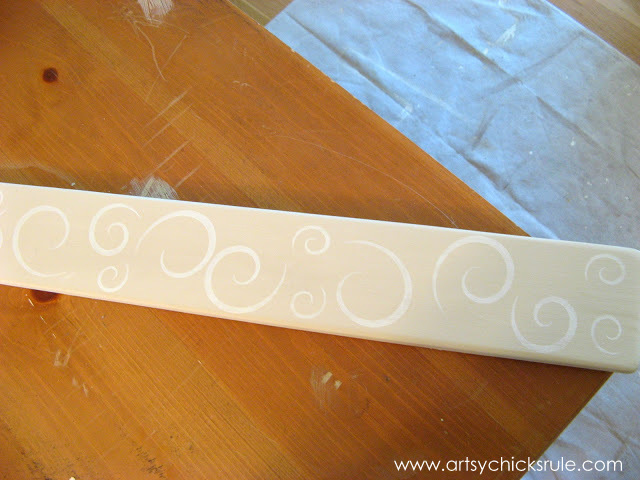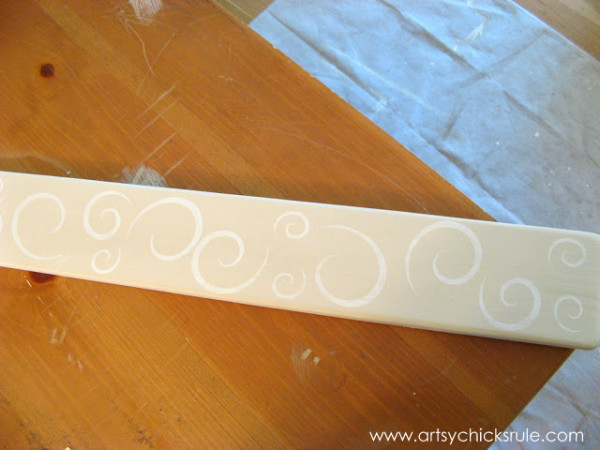 I then sanded that a bit…..I only wanted to see a hint of them once finished.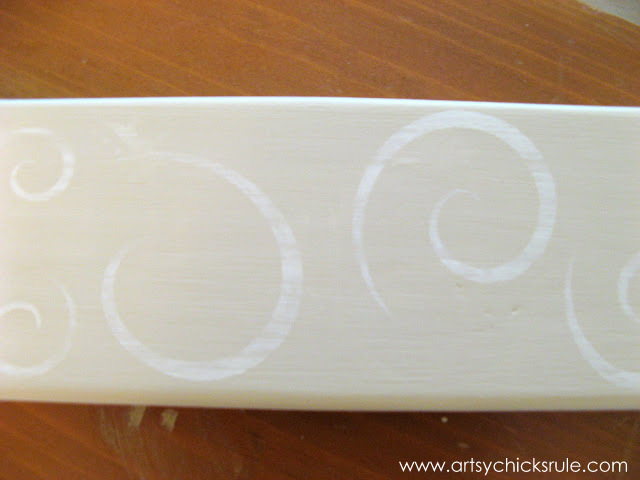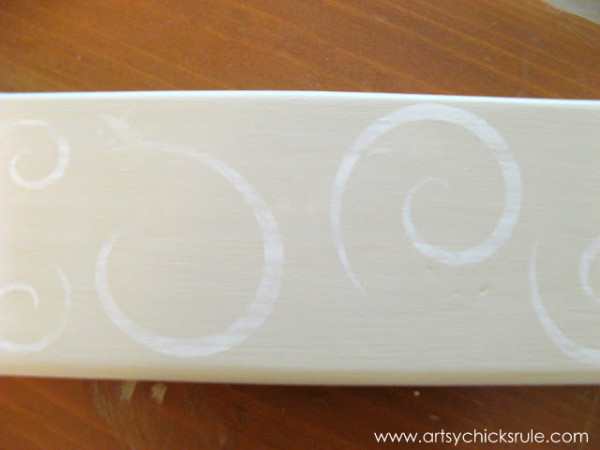 Then start applying the word stencil….randomly placing the words.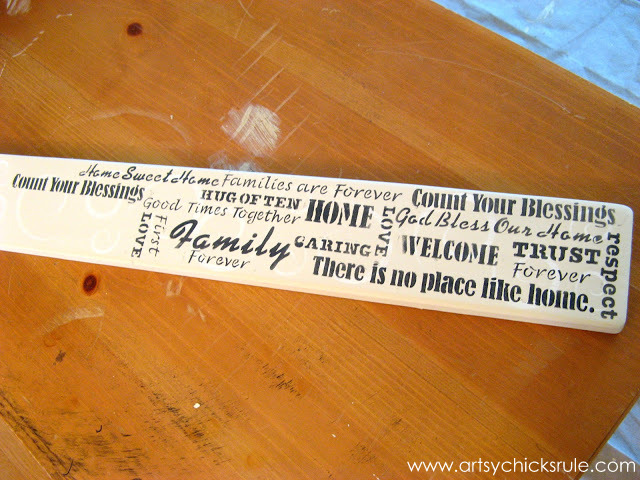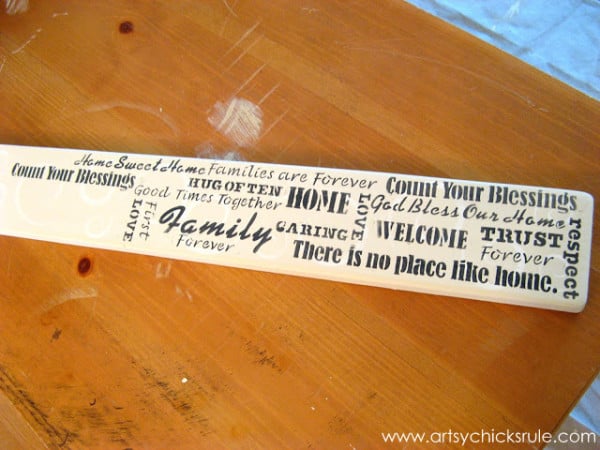 and more…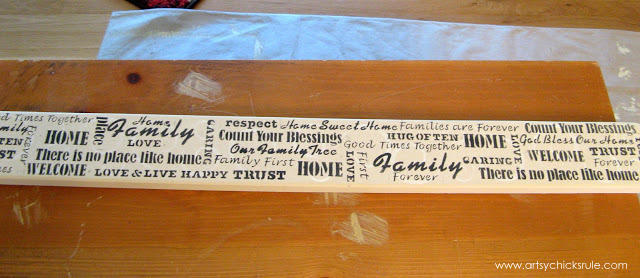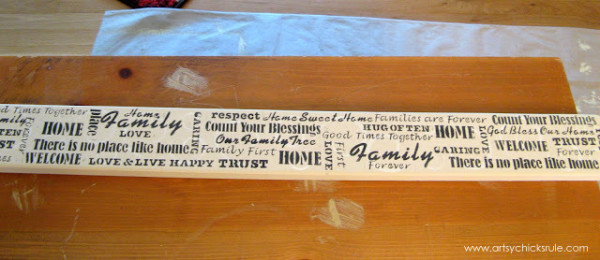 a bit of distressing with some sand paper….and coat of Satin Polycrylic to seal it.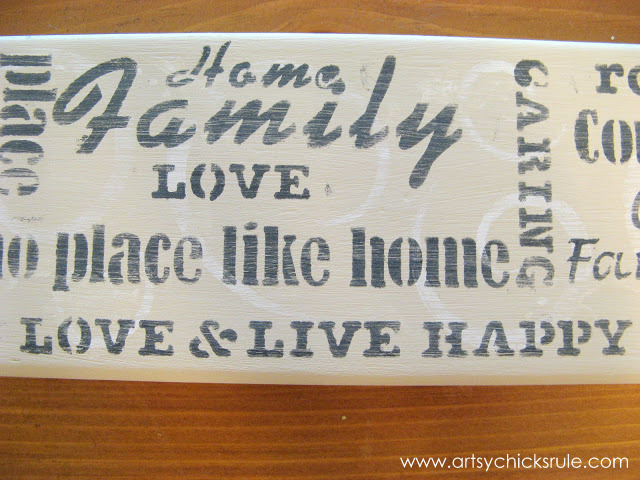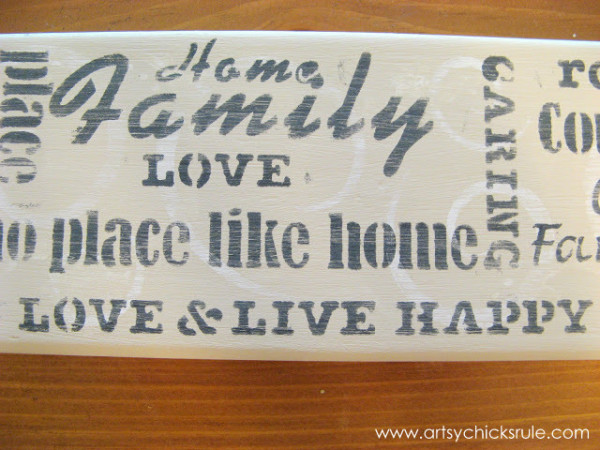 Bought these at Lowe's to go on it….4 @ 3.97 ea.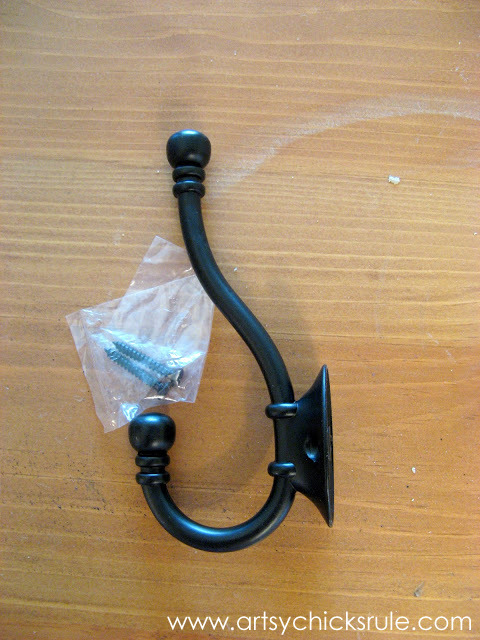 And the finished coat rack before going on the wall at my parent's home…sitting on my pretty blue "thrifty" find chair.(re-done, of course)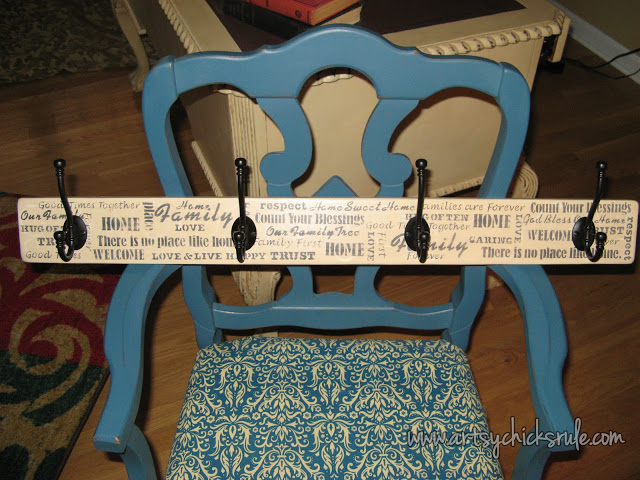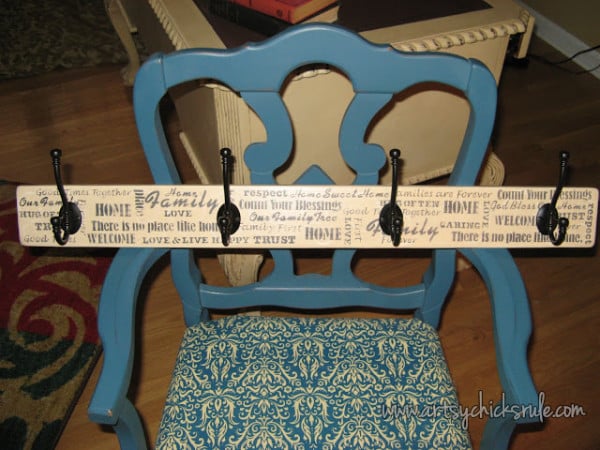 We decided to screw it directly into studs in the wall for sturdiness.
So I covered the screws with the little wood medallions I painted black.
Those came from Michael's.
Again, please excuse the bad camera quality….cell phone pic.
But this one shows the medallions a little better.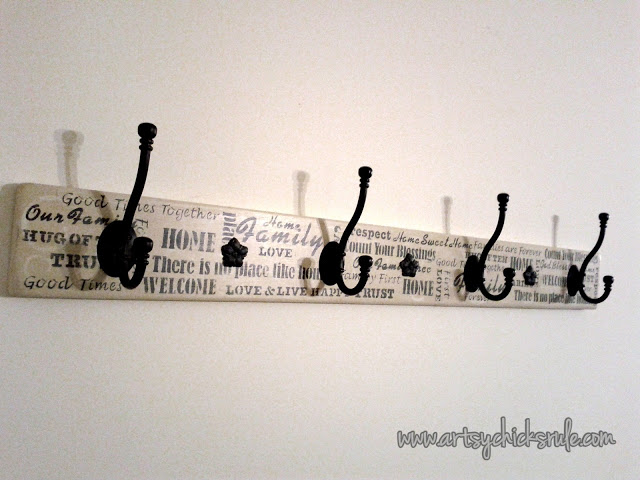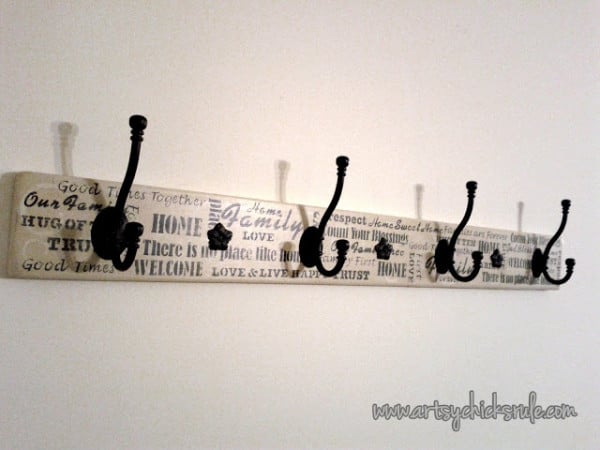 Nice and sturdy. Love that black with the Old Ochre color combination.
Easy, very quick and inexpensive to make.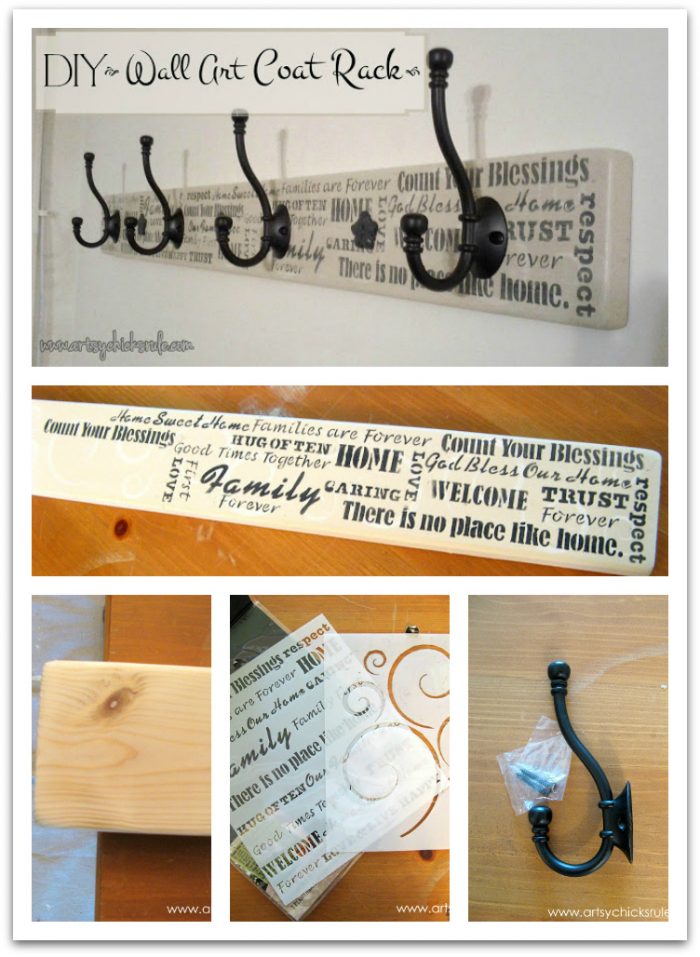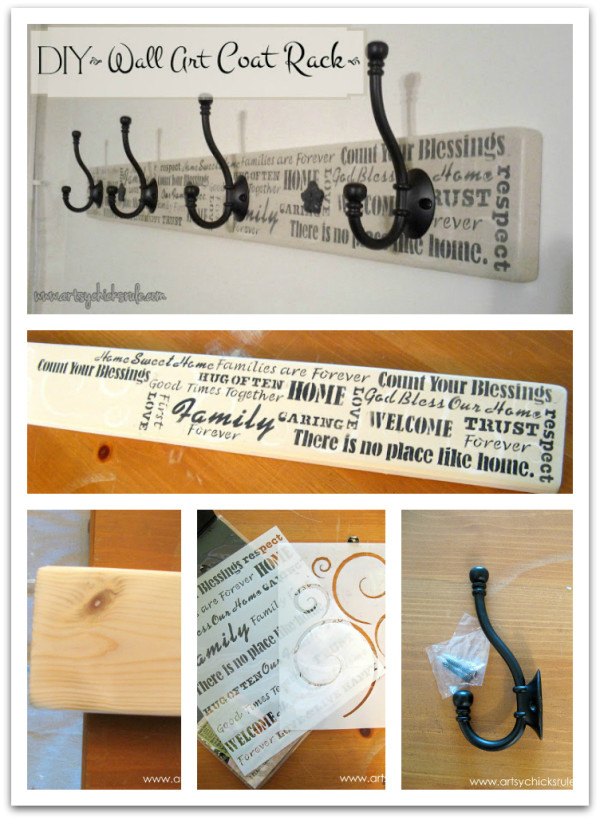 A really fun project to do…and one that would be great to do with kids!
Want to see even more ideas on simple updates with Chalk Paint (that aren't furniture??)
Check out this post, here!
Be sure to pop back in next week and see what I turned this into!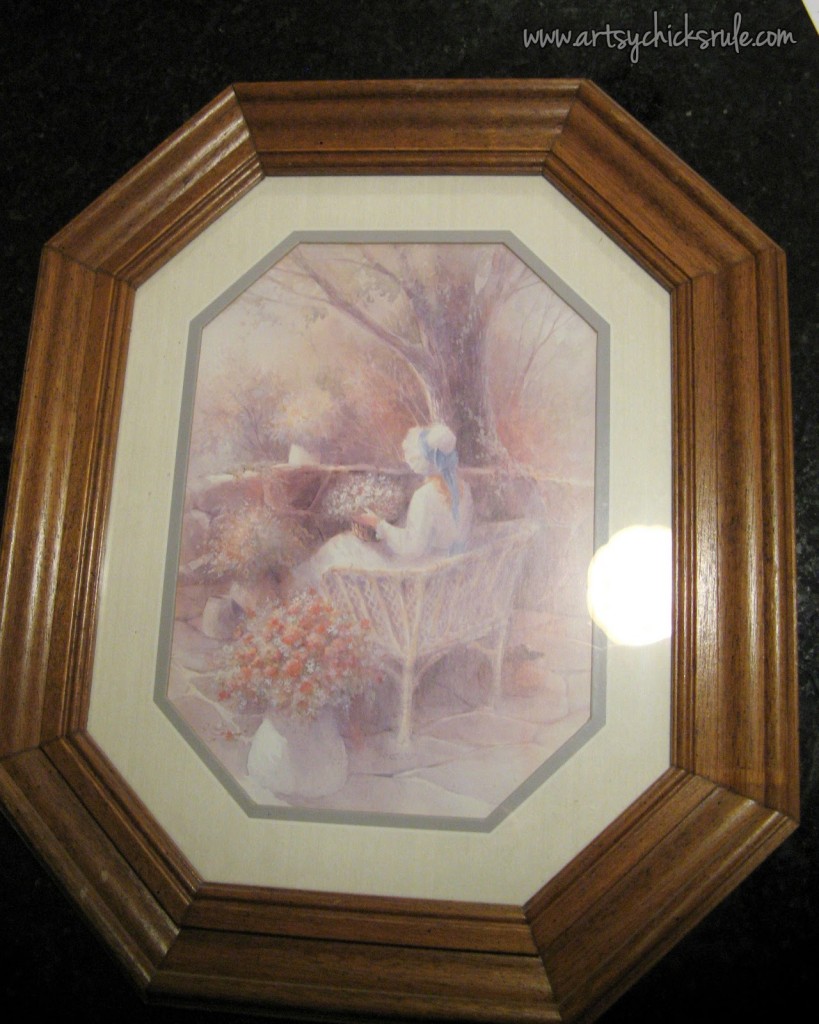 UPDATE!! See it now, here!!!