Coco Chalk Paint Antique Side Table
This post may contain affiliate links. Please see disclosures here.
I'm sharing another Annie Sloan Chalk Paint color today, Coco Chalk Paint.
This adorable little antique side table was picked up at a community garage sale last year….for $7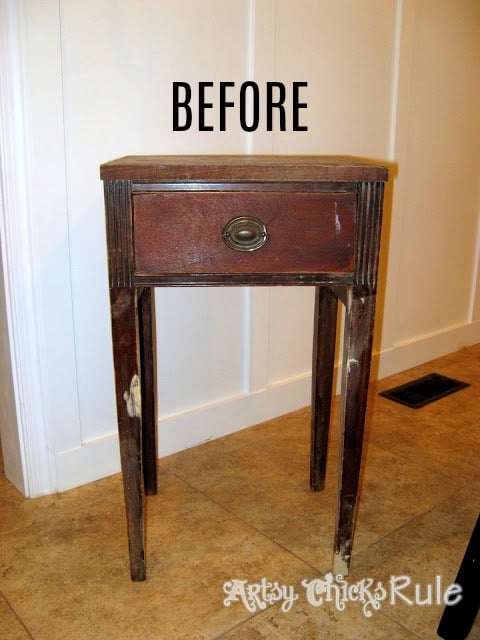 I had already painted my Coco Chalk Paint dresser and drawn this same graphic on the front a few months earlier.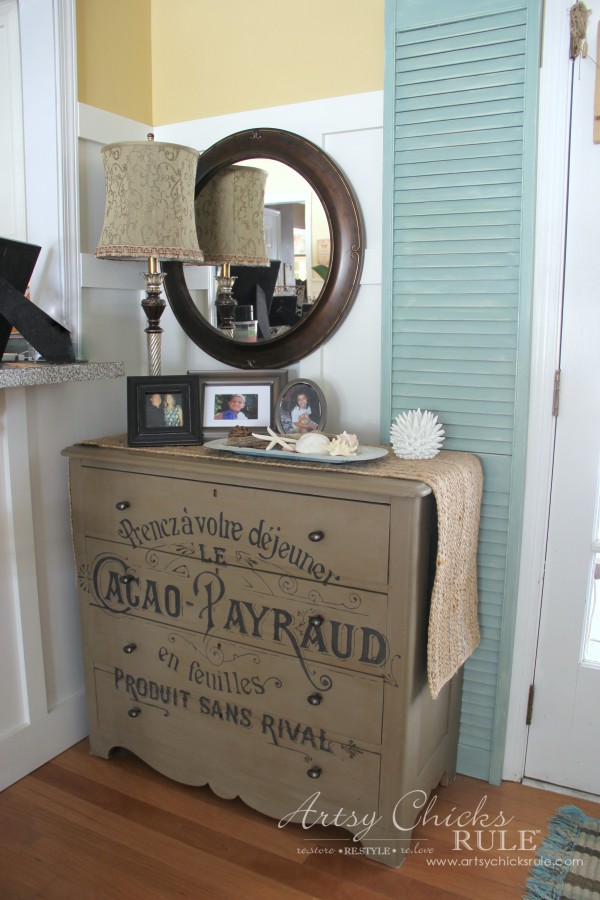 I loved the combination so decided to do it on a smaller scale with this.
I had already filled in a bit with wood putty when I took the "before" picture.
But you get the idea. It was in need of some love.
Just like a lot of the things I find!
So it got painted with Coco Chalk Paint .
And graphics from The Graphic's Fairy.(I only used part of this particular graphic)
It's only one of MANY she has on her blog.
Here is it painted with the Coco Chalk Paint. I had not drawn or painted on the graphic yet.
For a more detailed "projector method" tutorial, check one of these 2 posts,  here or here.
(Those are my handmade, all natural soaps in the background. I sell them at my shop.
I might just do a natural soap making tutorial some day so keep a lookout if you are interested :)  )
Updated to add: Natural Soap Making Tutorial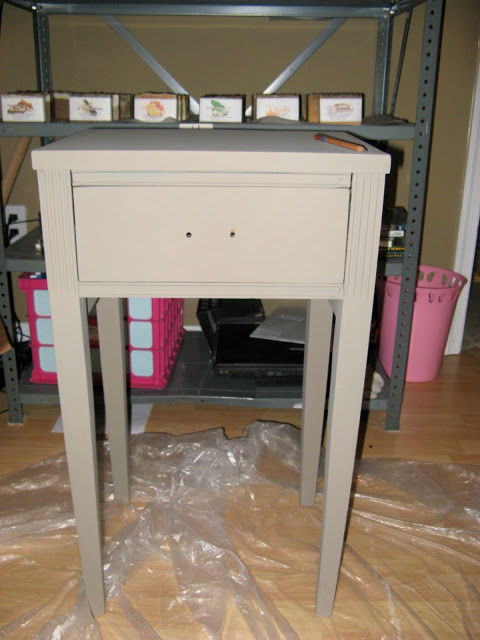 For the graphics I used Graphite Chalk Paint watered down just a bit.
I then went back over and filled in, as needed.
Want to know about 26 other chalk style paints?
I've got the low down for you right here! >>> 26 Types of Chalk Style Paint For Furniture
I finished up with a coat of Clear Wax & Dark wax (mostly clear with a dab of dark mixed in).
Distressed  only very lightly.
And here it is finished….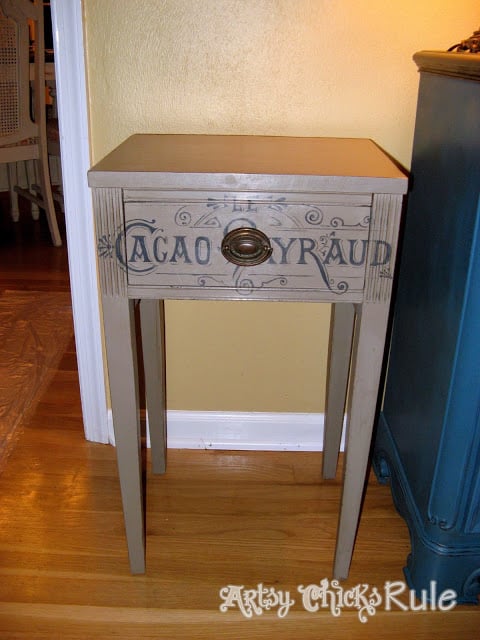 I decided to use the same hardware. I liked the natural aging that it had and left it as is.
I know it covers up some of the font but I'm okay with that.
PIN this Coco Chalk Paint project for later!

This one went to the shop and is sold.
But isn't it just adorable with that graphic? I just think it adds a special touch!
Be sure to check in later this week to see a bunch of makeovers I did! This is just one of them.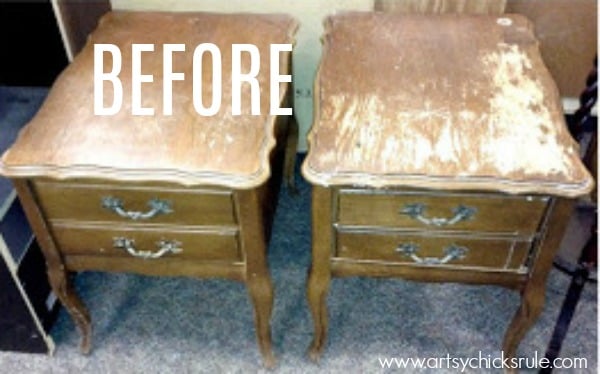 UPDATE!!! You can see it now, here!!
Want to see even more furniture makeovers? Click here.