Chalk Painted Porch Pillows (Annie Sloan Chalk Paint)
This post may contain affiliate links. Please see disclosures here.
For those of you that watched the Google+ Hangout I was in you know that I have Chalk Painted pillows. For those of you who didn't see it and would like to, you can watch it here.
And why, yes, that is indeed my face frozen in that lovely expression on the main screen of the video. ;) I was thinking as I was talking (dangerous)…and don't your eyes roll up when you are deep in thought too?
Yea, well okay…onto the Chalk Painted pillows…..
Ack! What in the world am I doing there? ;)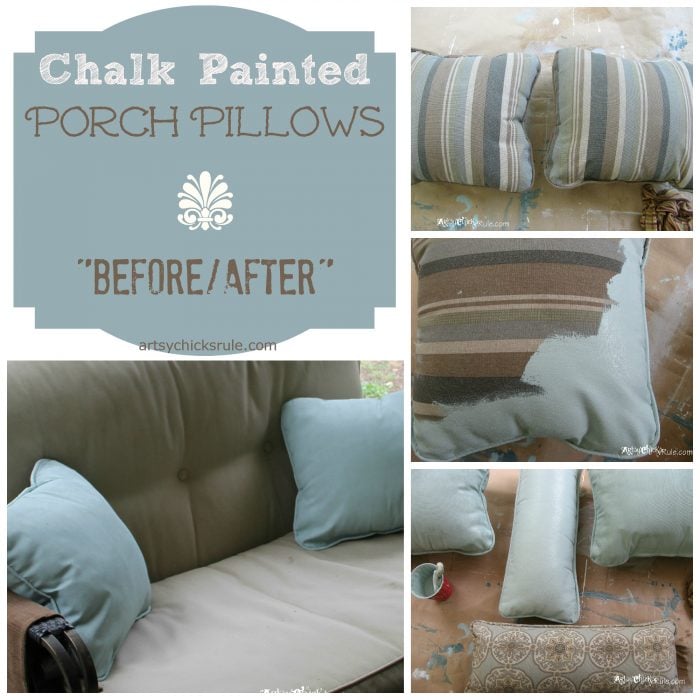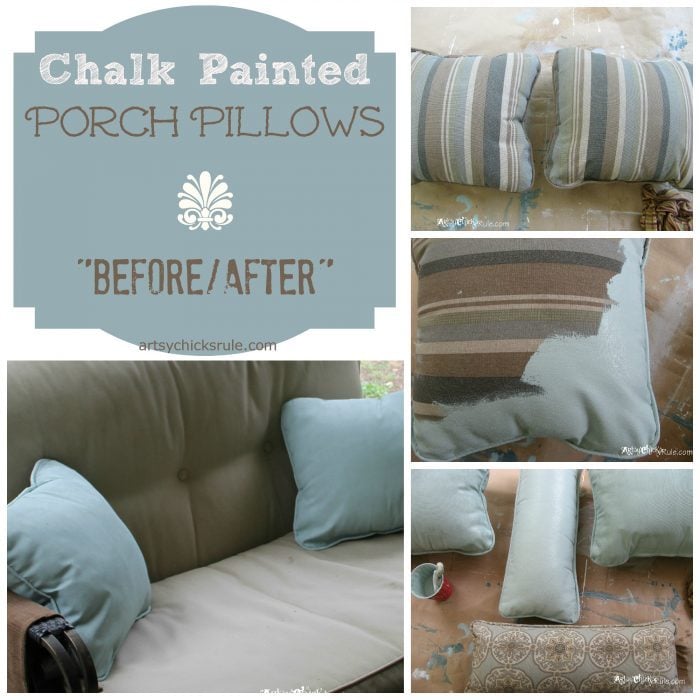 Yep, I painted em. Aren't they so much better?
This set of outdoor furniture we actually picked up at a garage sale last year for $175 (loveseat, coffee table, 2 chairs, 2 ottomans). Awesome find. It was in great shape but the cushions were a bit dirty (I bleached them, all good) and the pillows were a little worse for wear….and not really the style/color I wanted.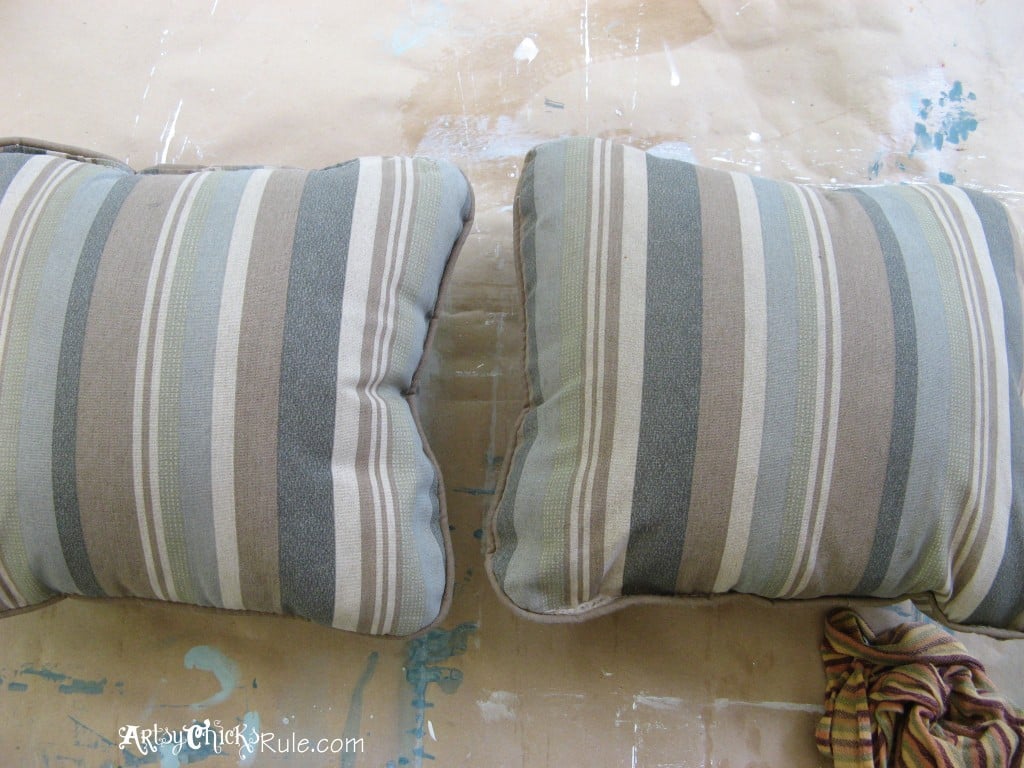 I had heard of people painting upholstery with chalk paint, so I thought, what the heck? I don't like the pillows anyway….and I am the one who painted lampshades with chalk paint, after all.
So I mixed up some Annie Sloan Chalk Paint—-> Duck Egg Blue, mixed with a little Pure White to lighten it up a bit. I also mixed in a bit of water to make it soak into the fabric easier which helped a bunch. You can also spray the fabric with a water bottle to dampen it and that will help the paint soak in too.
Check out that coverage……
One coat is all I did……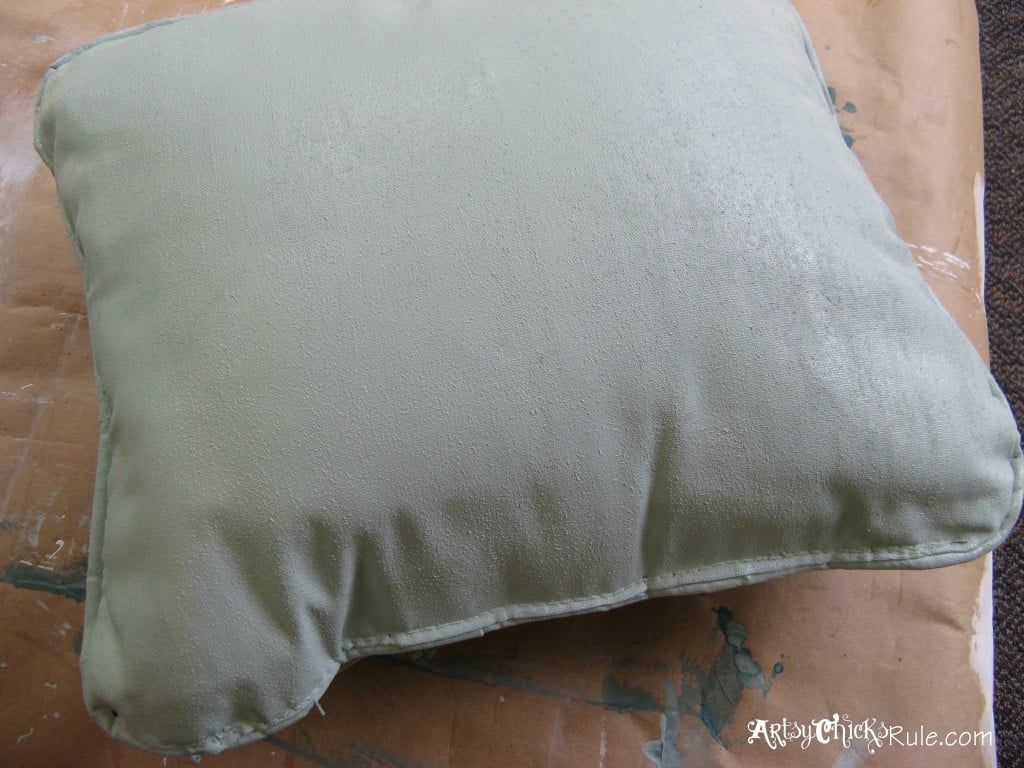 Isn't that just the most soothing color? Duck Egg is great anyway but mixed with some white it is just fabulous.
Here's a "before and after" of the other pillow style…… (the pillows on the top left, middle are still wet and "shiny'- the one on the top right is dry)
Want to know about 26 other chalk style paints?
I've got the low down for you right here! >>> 26 Types of Chalk Style Paint For Furniture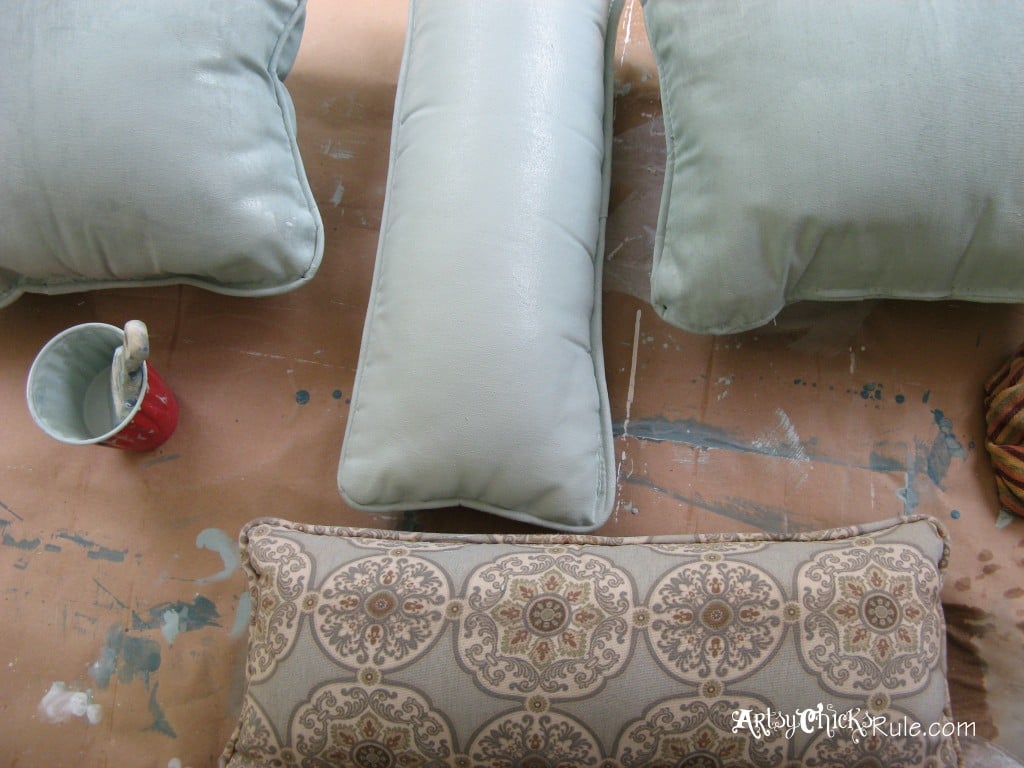 I did put a coat of Clear Wax on them after they dried and it made them so soft. They were a little um…"crispy"?…not the right word but I can't think of a better one at the moment. It was like night and day once the wax was applied.
And here they are completely finished…..NICE. I love my "new" pillows.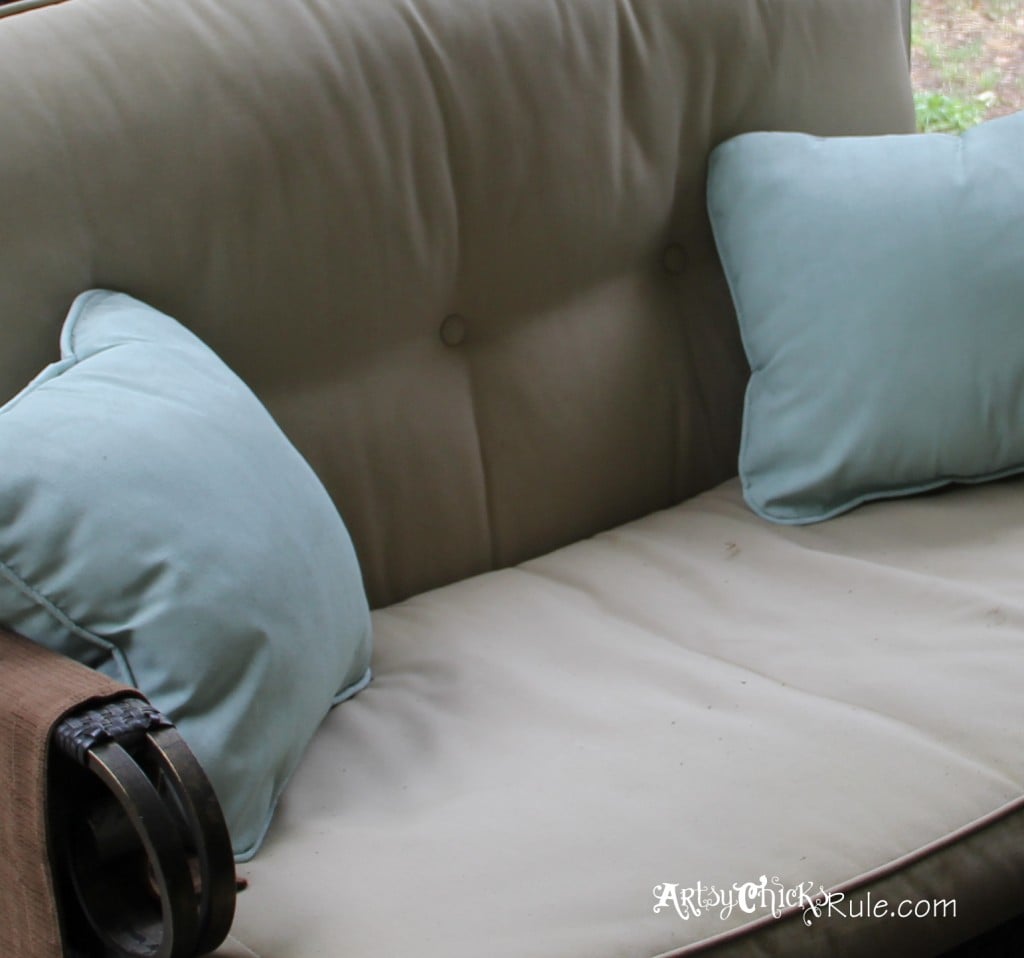 But, sorry guys, that's all your getting of the screened porch at the moment. ;) It's "in the works" just like every other room in my home is, it seems! But soon, I promise. I think. (Update: see the porch, HERE)
PIN these Chalk Painted pillows for later!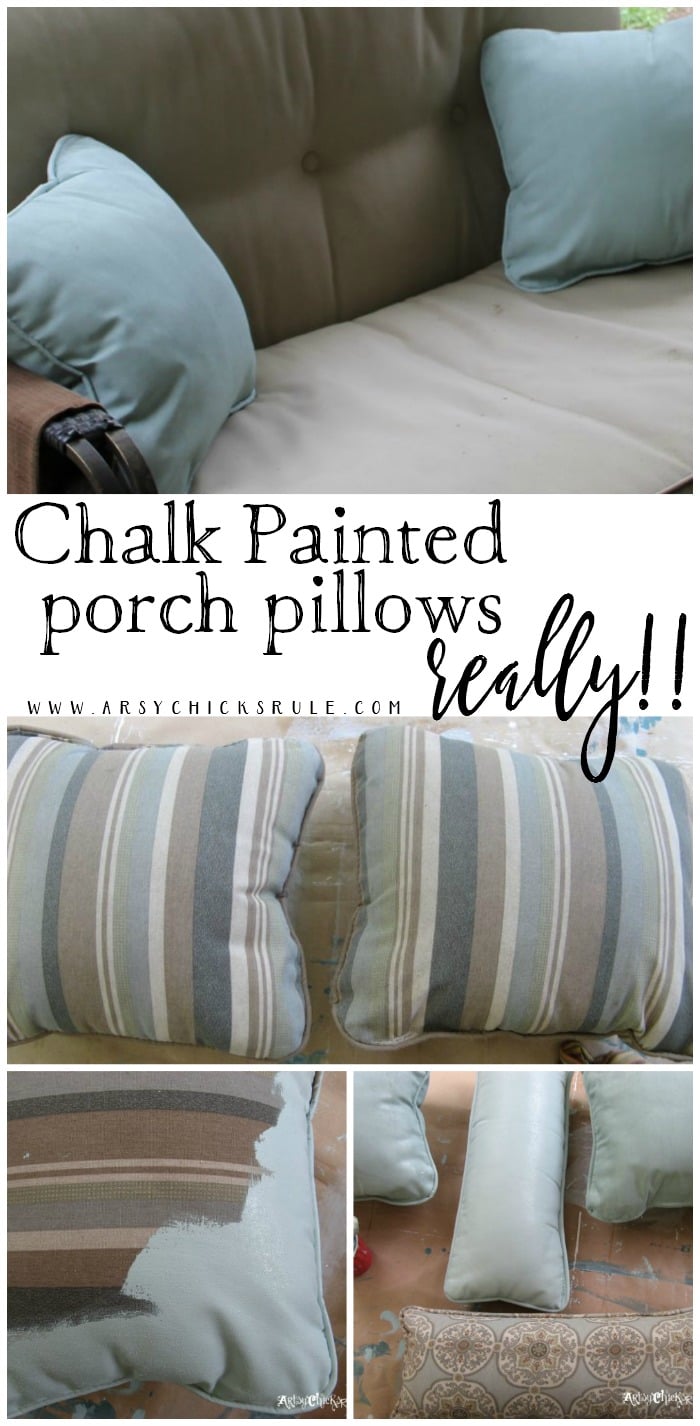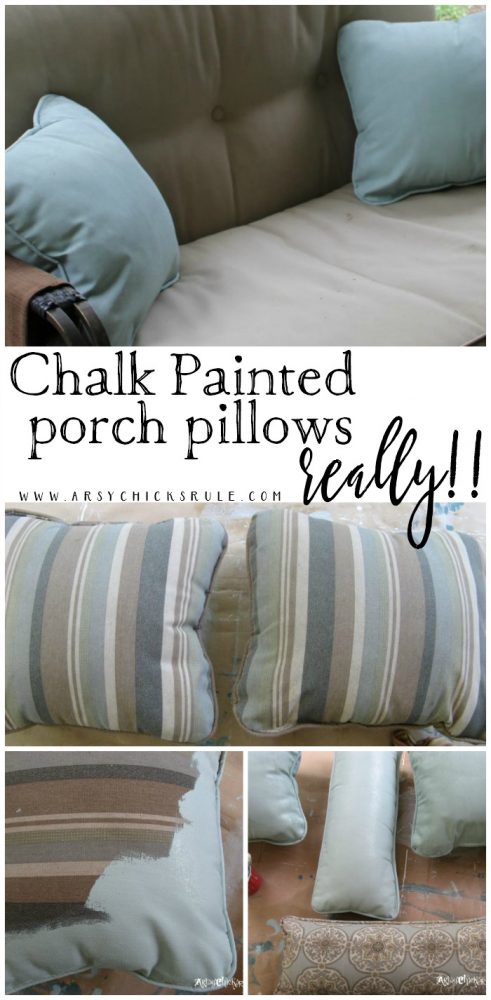 I also have a bunch of posts coming your way over the next month or so. I sat down today and organized, watermarked and made ready the photos of my many projects. I just need to write posts and then I can share them with you all. There are about 12.
I have at least that much or more of what is incomplete still. Like I said, lots going on around here.
So stick around…some really fun stuff & tutorials coming your way!! You don't want to miss it!
Oh, and you can follow me on Instagram (if you don't already) as I post lots of snippets of things I'm working on, as I'm working on them, long before they make it to the blog. (and some things that never make it to the blog!) Plus some random glimpses of daily life too.
I love Instagram…so much fun and such a great way to keep up with people in "live" time. "Insta"….as in instantly….a good thing for this very "Type A" girlie. ;)
So whatcha think? Paint some cushions?? Maybe a chair or two? Yes?
Yes, of course, why not? :)
Remember this oldie?? I'm sharing next how I have it styled now (and what it looks like now too!)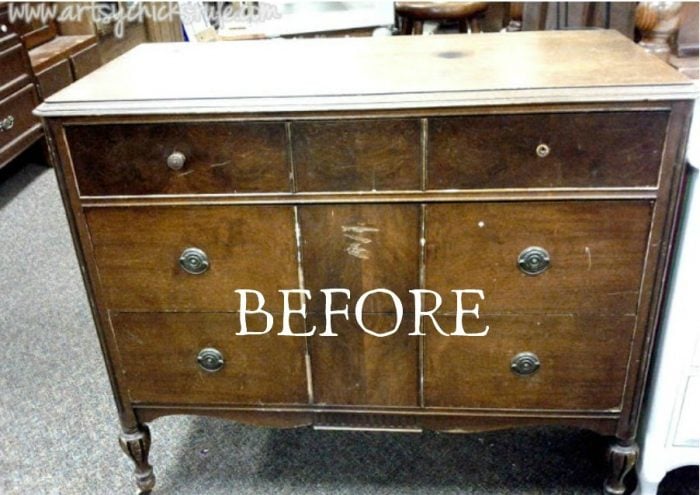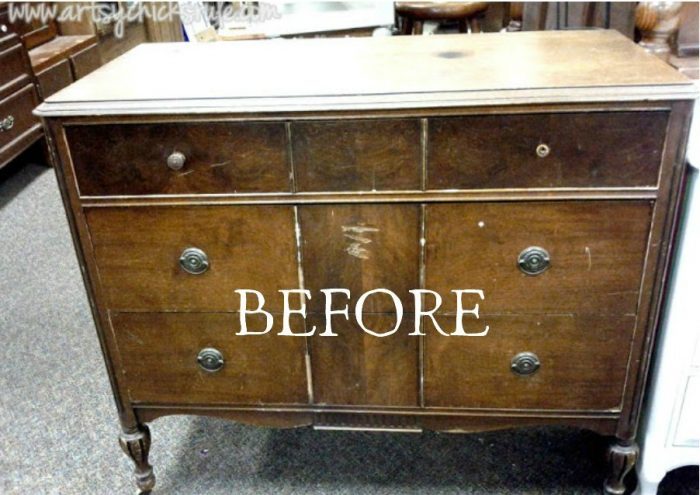 UPDATE!! See it now, here!
Want to see even more ideas on simple updates with Chalk Paint (that aren't furniture??)
Check out this post, here!