This post may contain affiliate links. Please see disclosures here.
This cane rocker update is one anyone can do! Simple with paint and a wax finish (that you can do or leave as-is!)
Hello friends!
I've got a simple one for ya today. I stopped in at one of our local ReStores the other day and came home with two things…and this cane rocker was one of them! (stay tuned for the other one later next week!)
Cane Rocker Update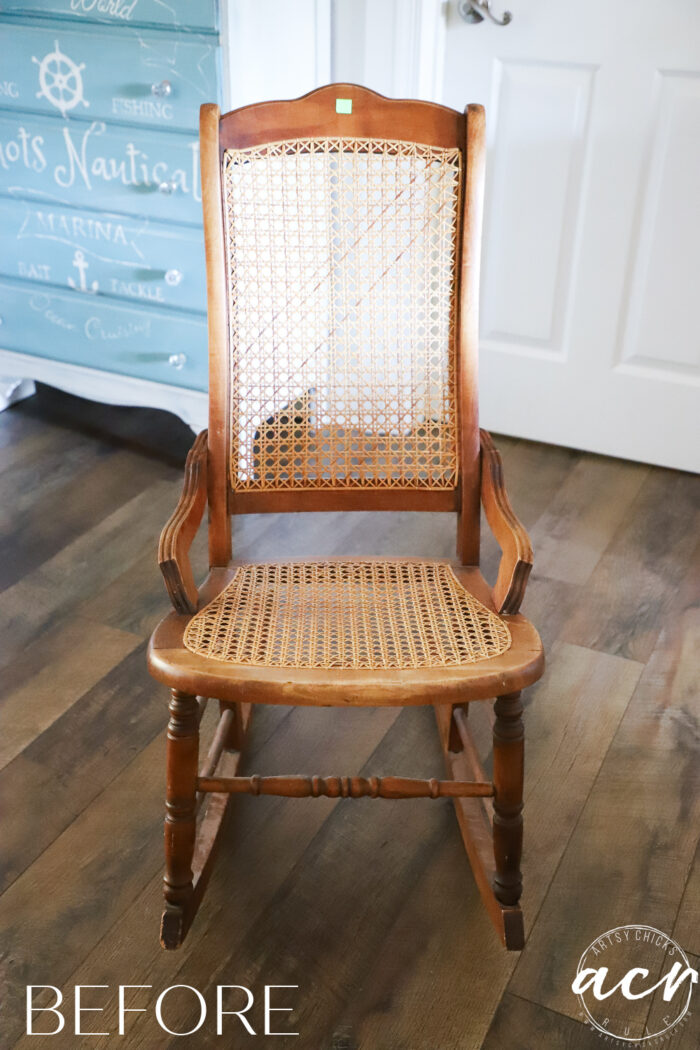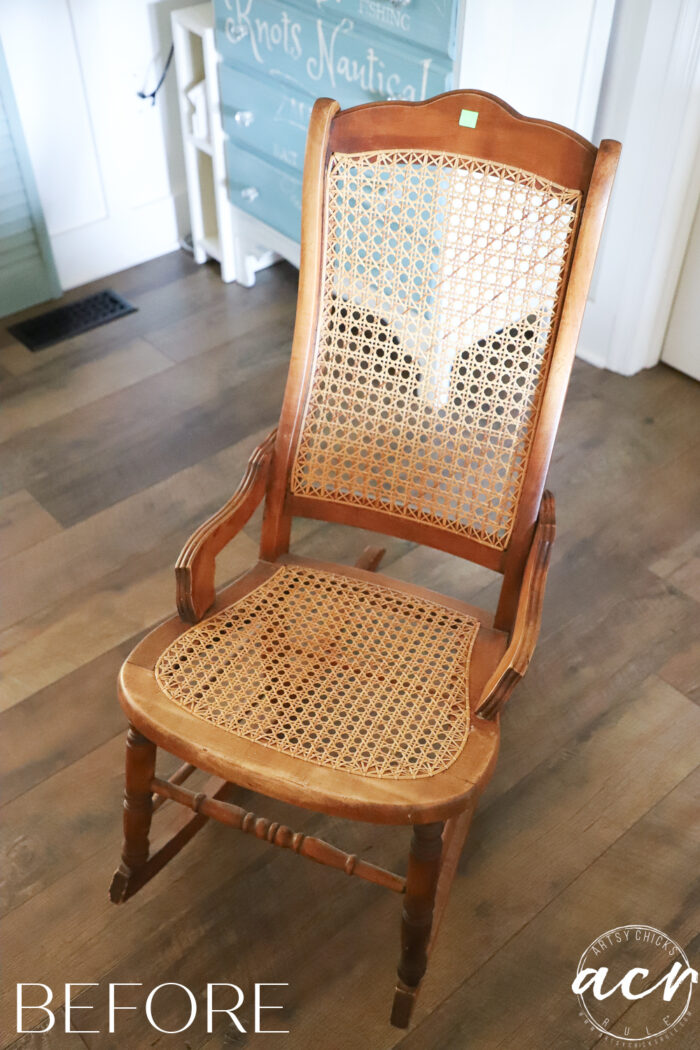 And can you believe I got this for $5?!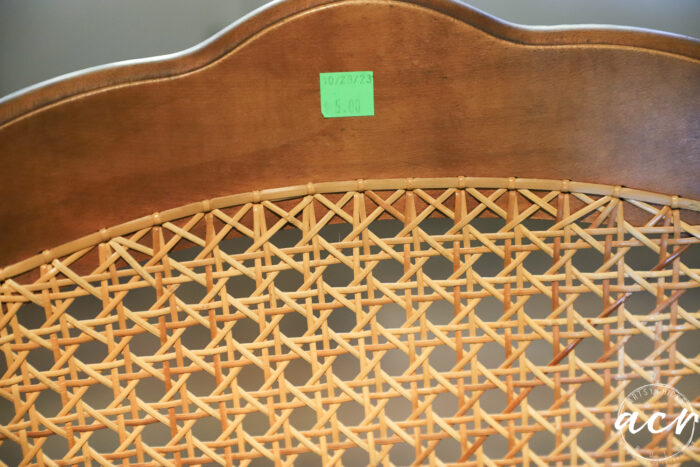 It was in mostly great shape, a little worn in areas but other than that, good!
To begin, I cleaned it up with our TSP Alternative.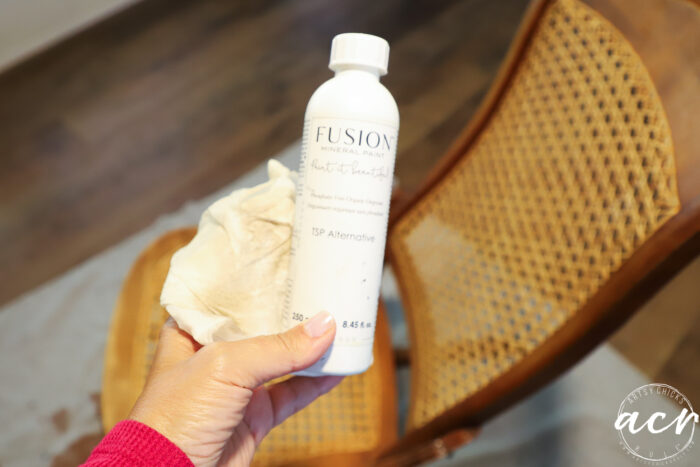 Then I applied two coats of "Casement".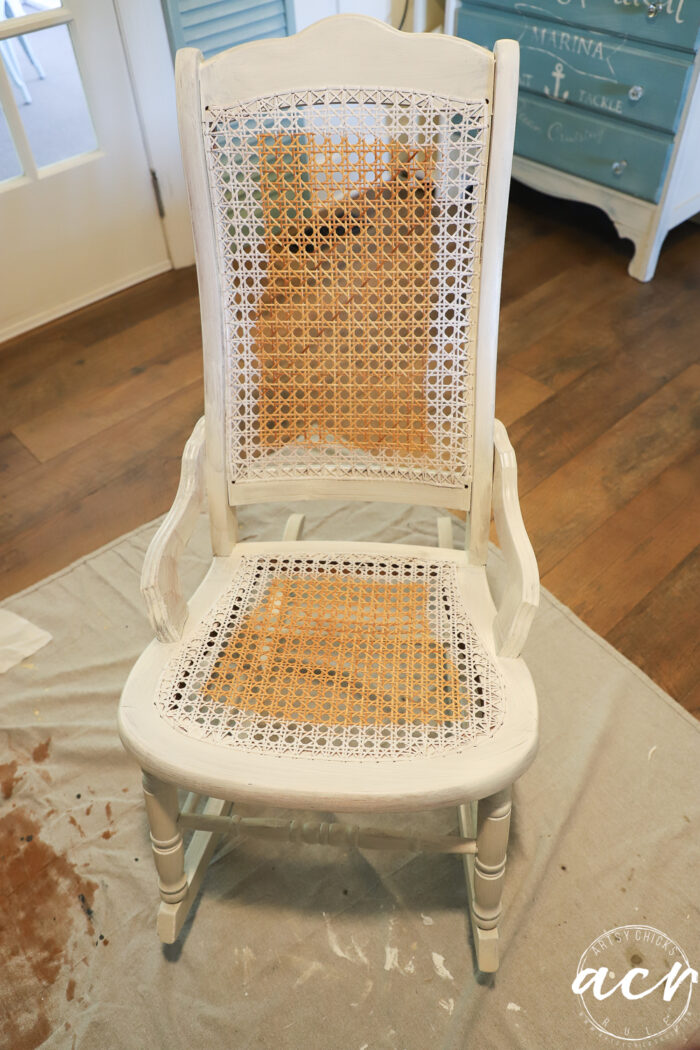 I made sure to get the wood under the cane around the edges …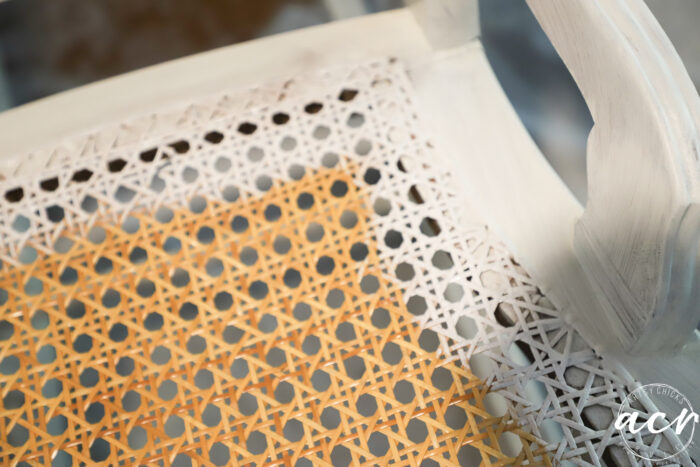 And the underneath too…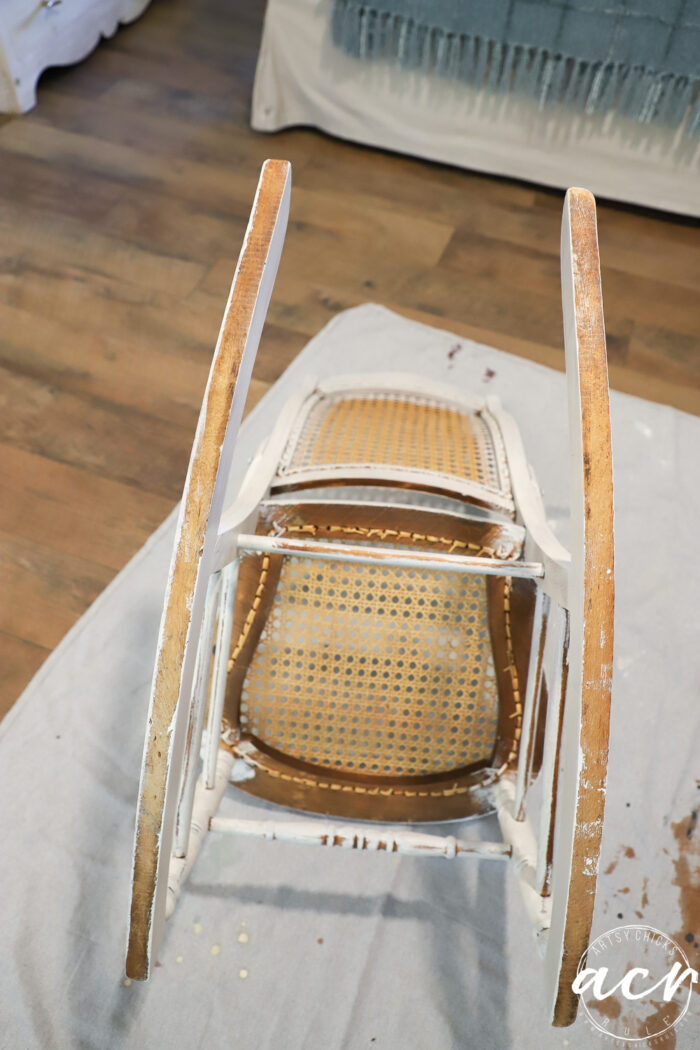 Much better!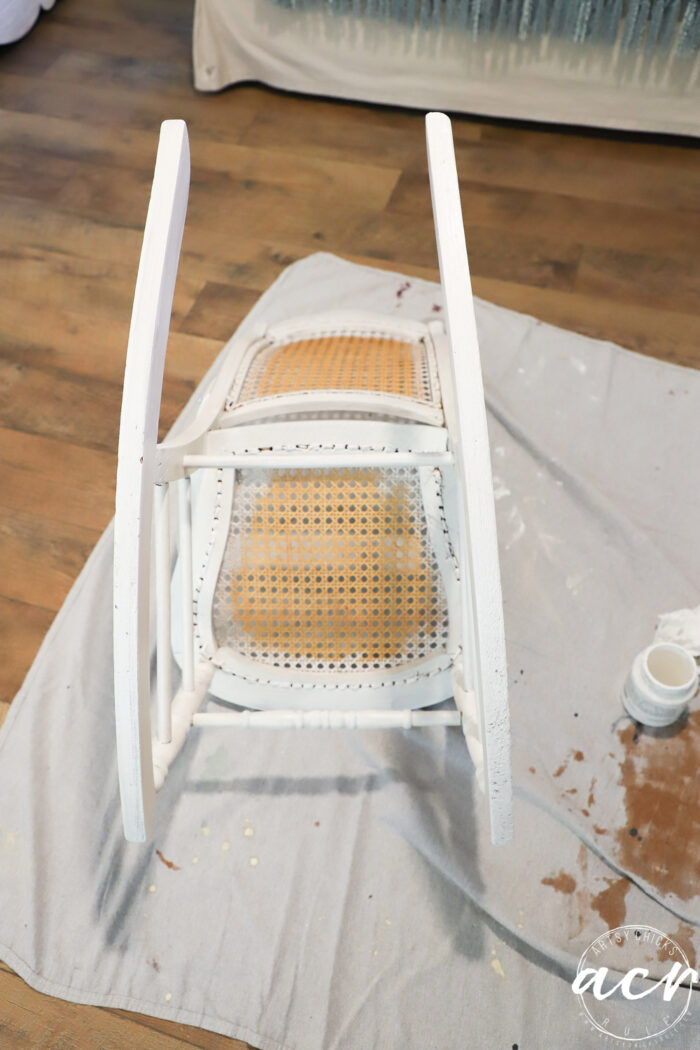 Second coat is done!
I wasn't worried about getting it on the cane as I had planned to paint that too. (a different color)
I decided to use "Pebble" for the caning.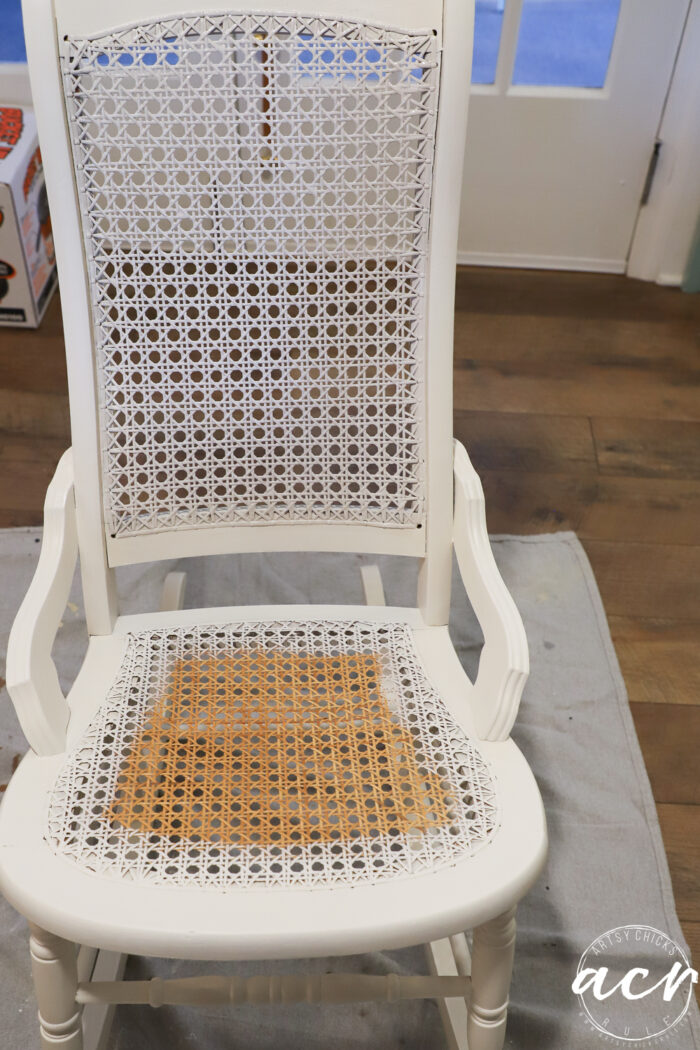 It's a nice neutral gray/beige shade.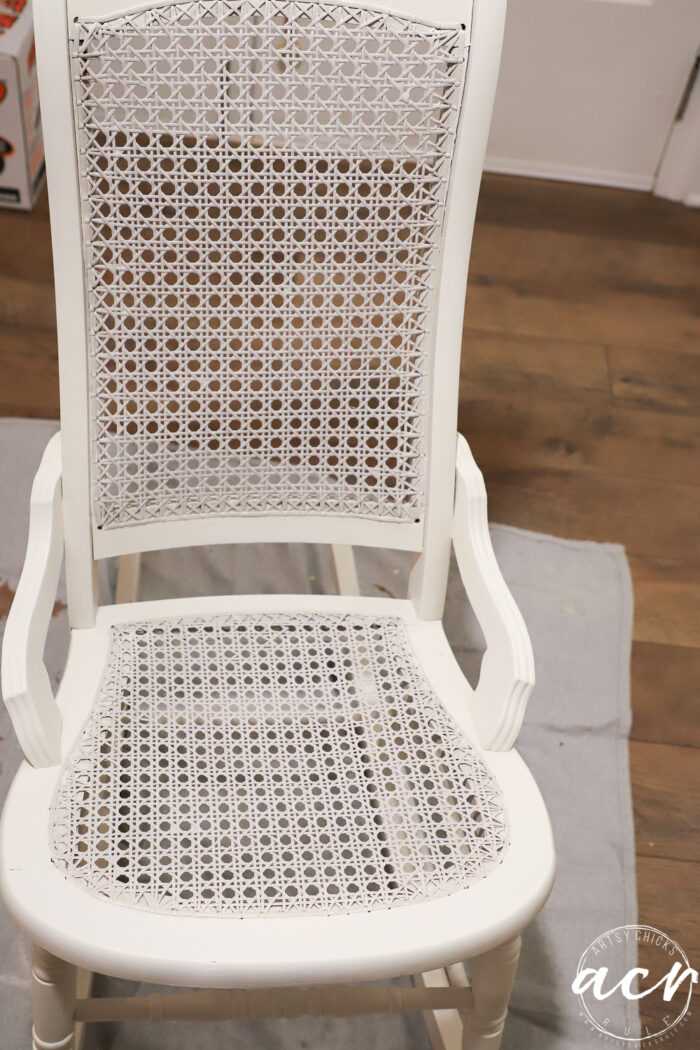 I felt like this chair needed some "antiquing" and "wear", so gave it a light sanding on the edges after it dried.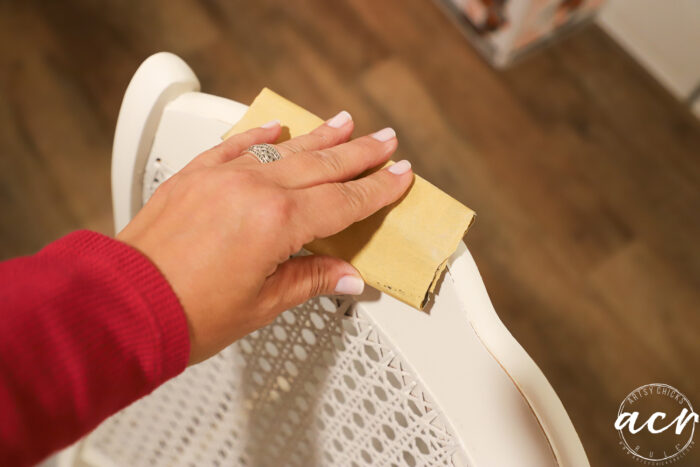 And even though Fusion Mineral Paint does not need a topcoat, I decided to add some protection and sheen with our Fields of Lavender wax. I don't use wax often anymore but I love using this! It is SO creamy, like butter, and smells amazing.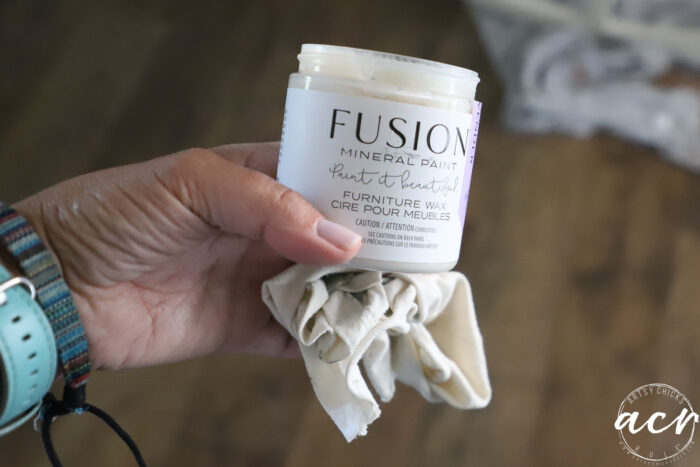 And done!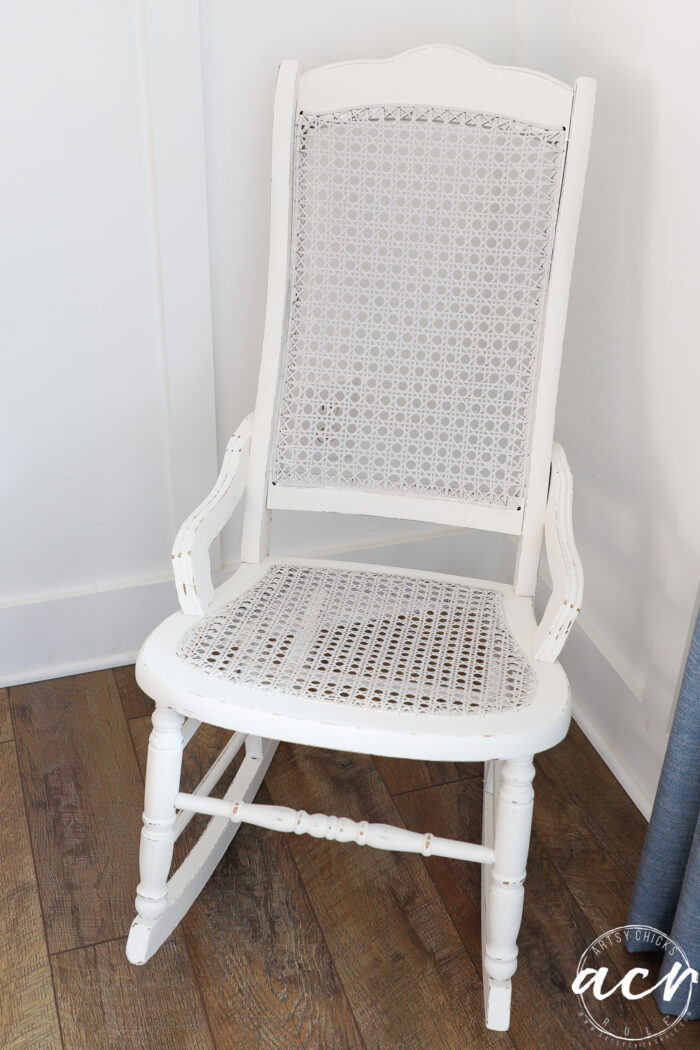 This one really was that simple!
I love this antique-looking pillow in it.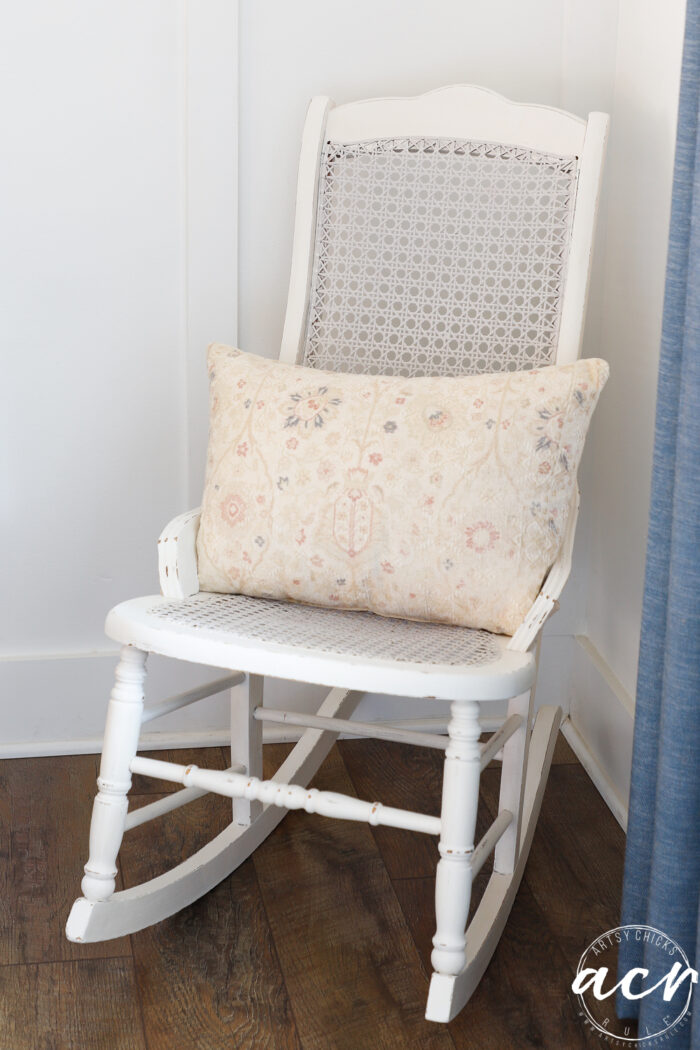 A little of the distressing up close.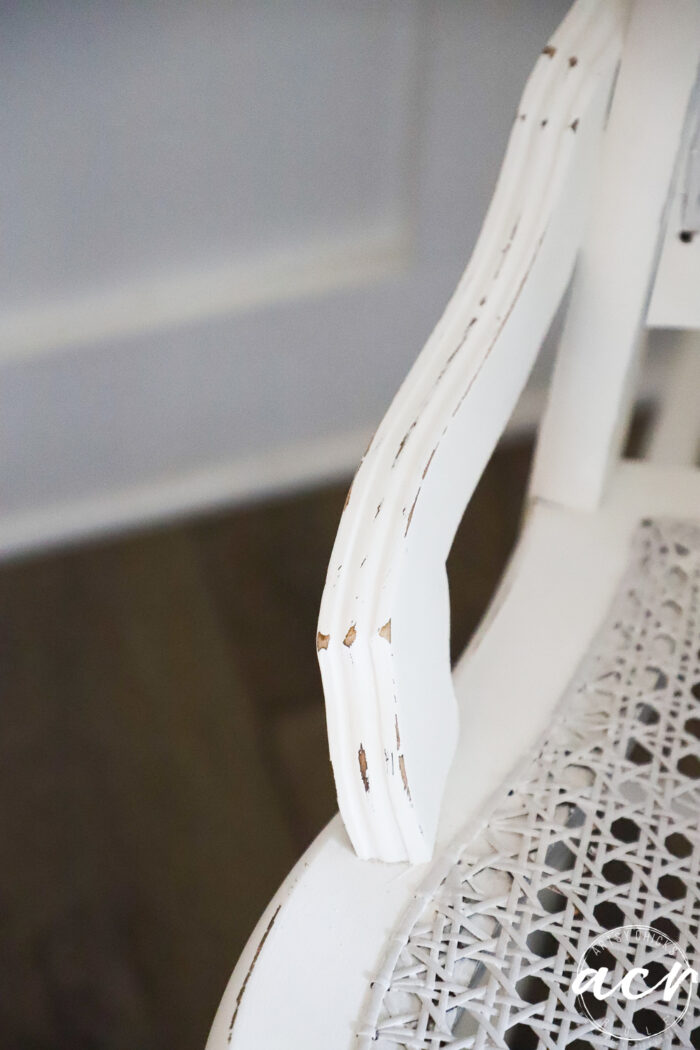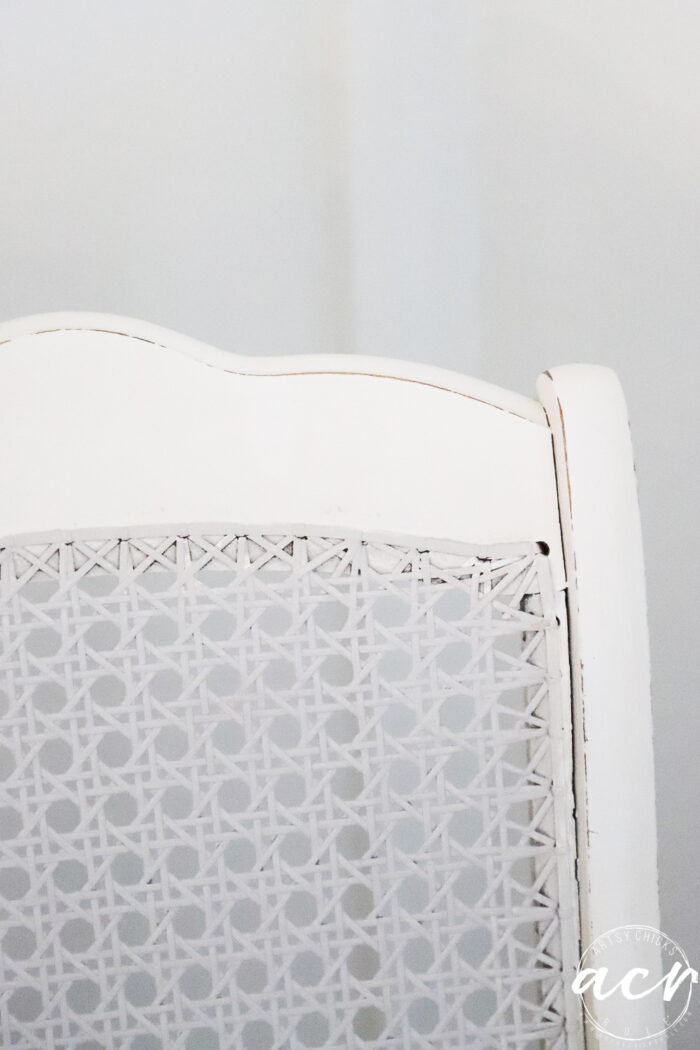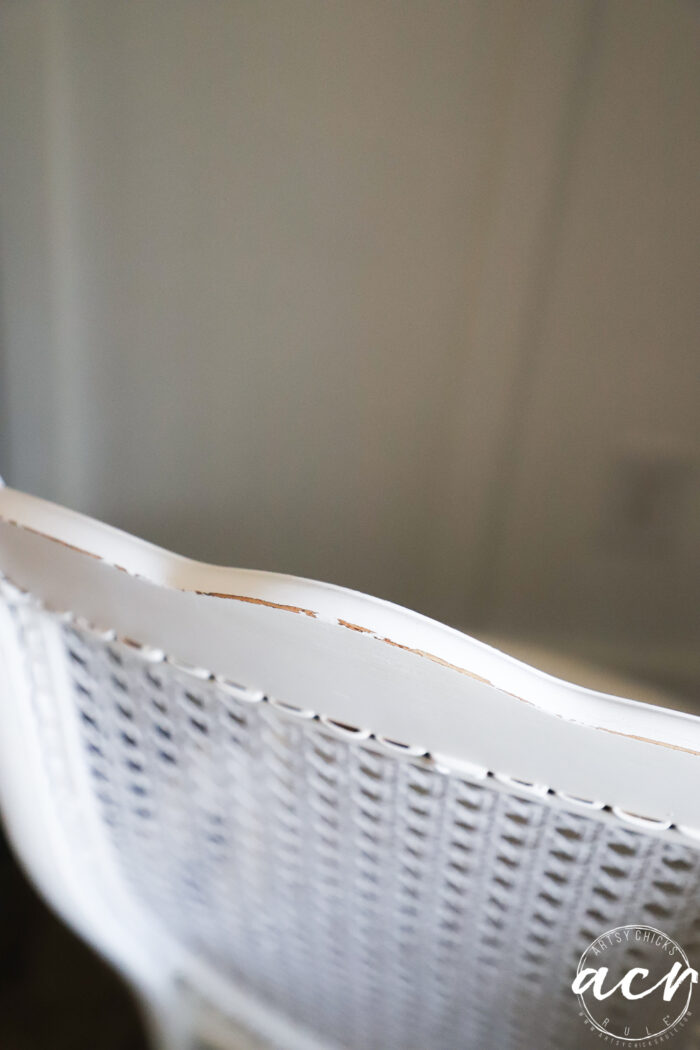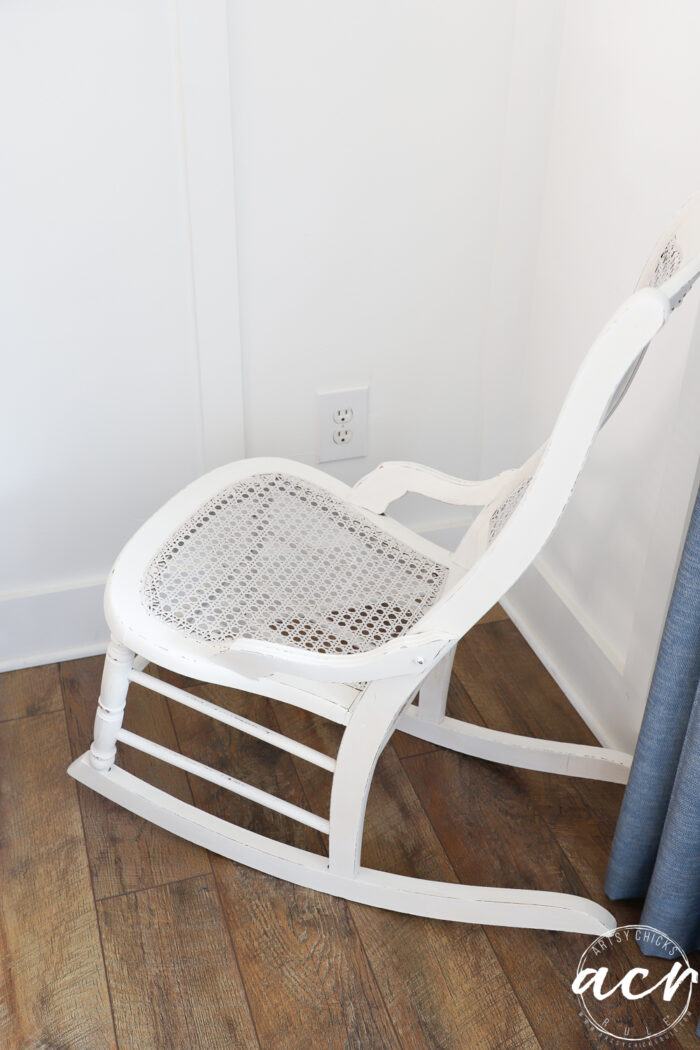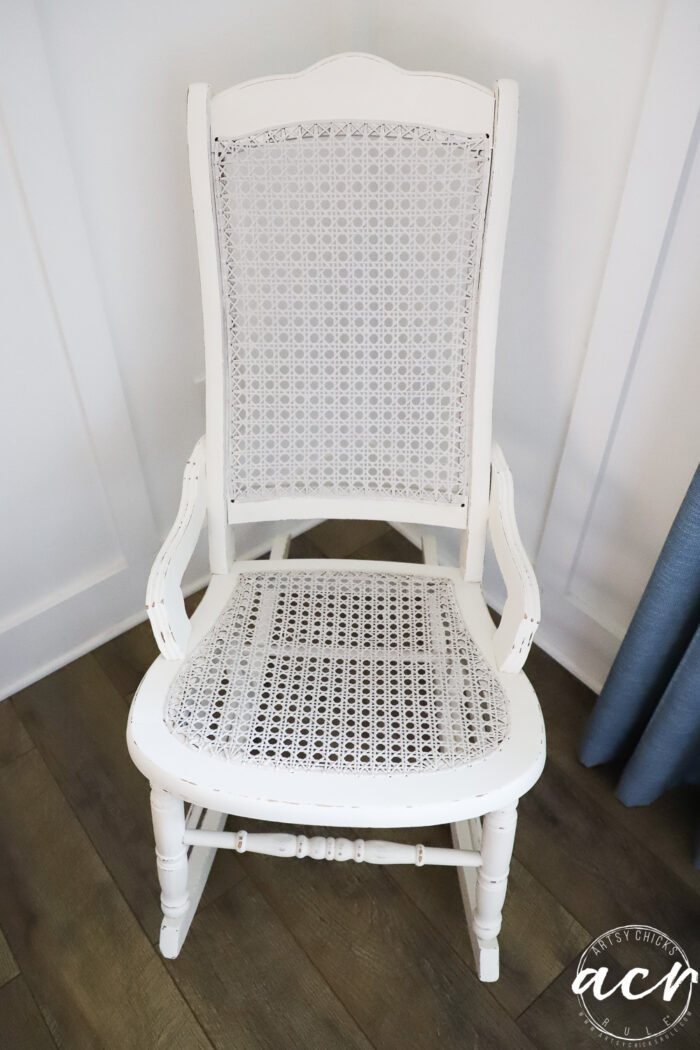 I took a $5 dated find and updated it with paint. A cane rocker update anyone can do!
This would look so nice in a guest bedroom or anywhere really. So fresh and bright.
PIN it to save it!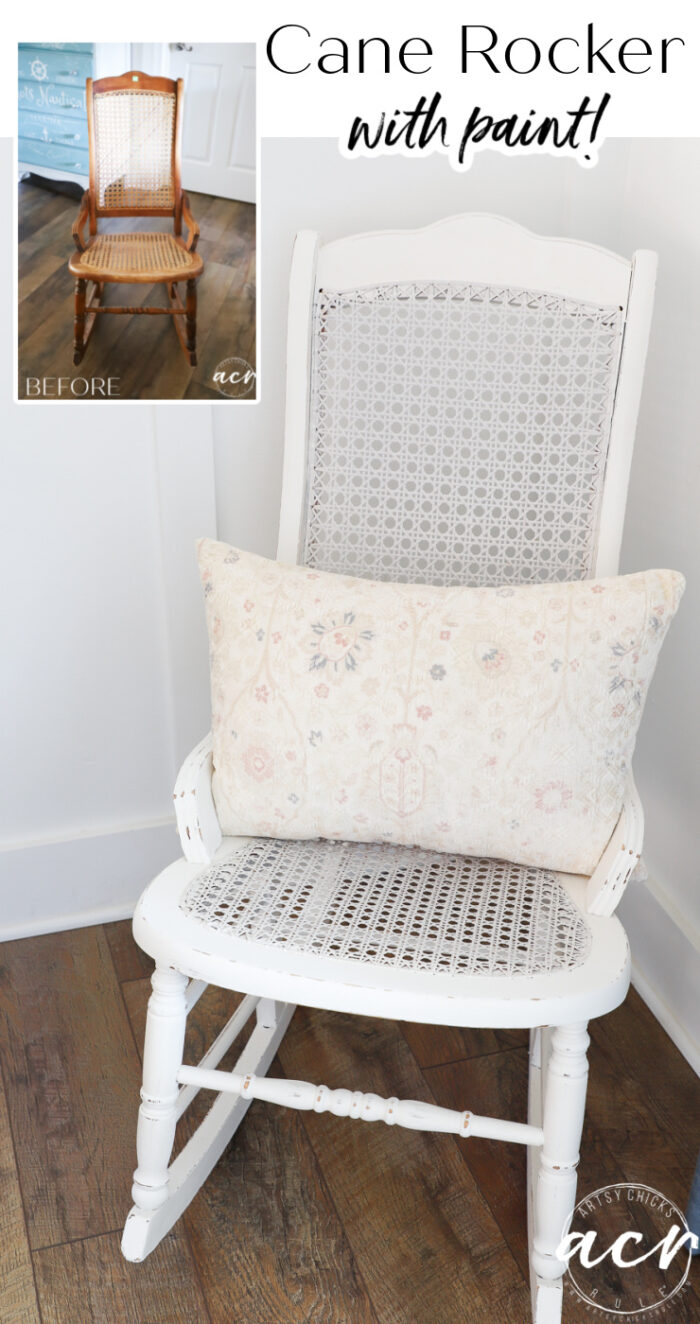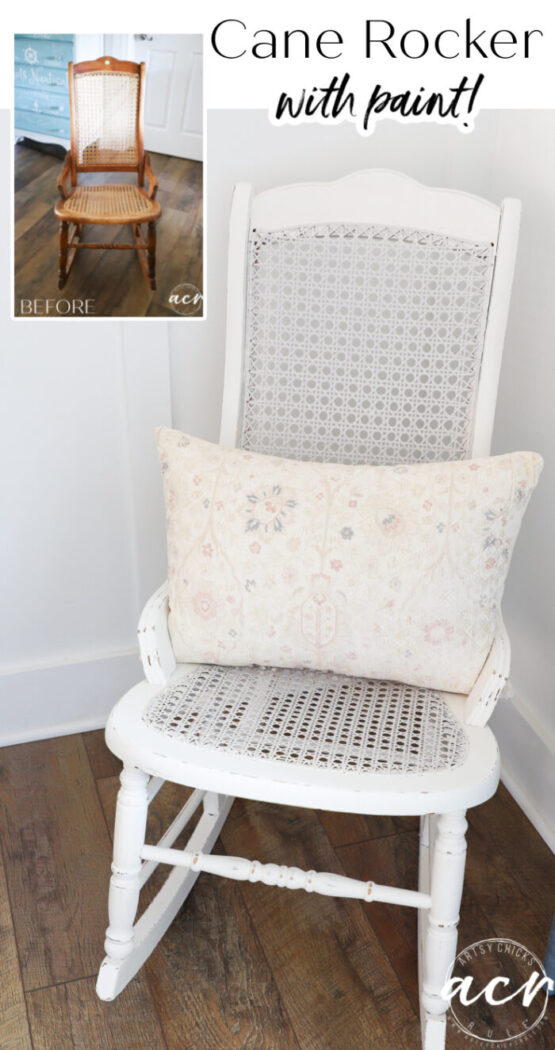 I hope you have a wonderful weekend, friends! Enjoy the pretty leaves changing everywhere. We are getting a heat wave here, 80's!
xo