Apple Cider, Hayrides and Pumpkins Sign (& free printable!)
This post may contain affiliate links. Please see disclosures here.
An easy to make "Apple Cider, Hayrides & Pumpkins Sign". Made even easier with the help of a Silhouette Cameo! Don't have one? No worries, I'm sharing other simple ways you can make this sign too.
I started with this "ready to go sign" I picked up at Michael's many months ago.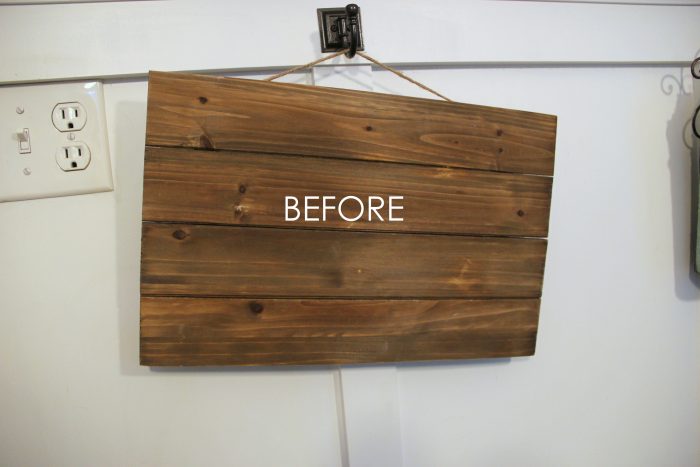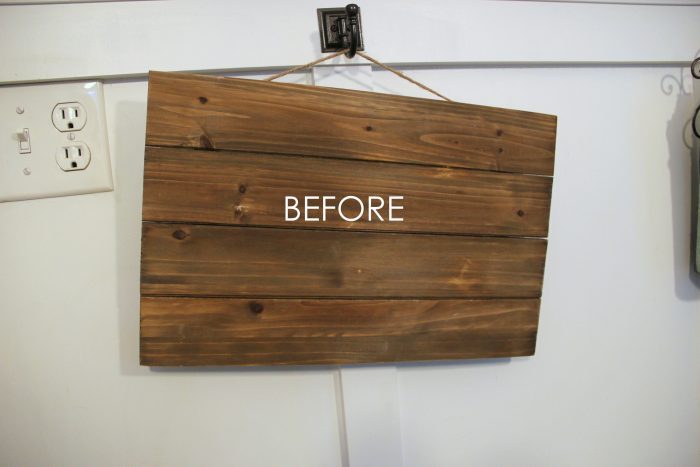 I'm sure I had some plan for it, now forgotten. ;)
So in my stash it went.
I pulled it out to create something fun for fall, like this pumpkins sign I'm sharing today.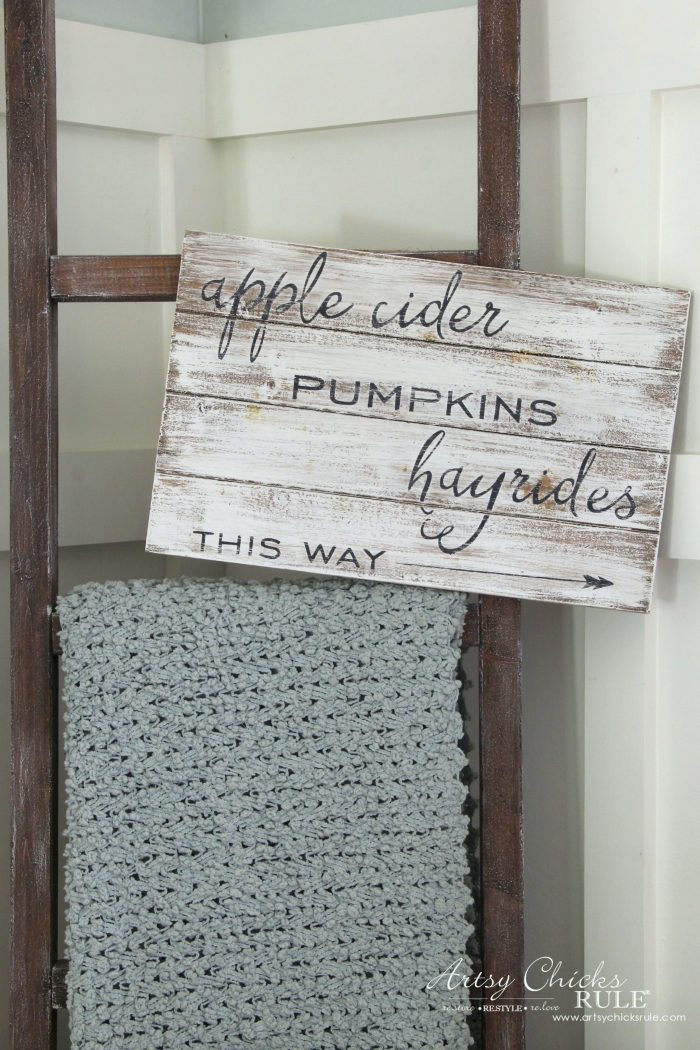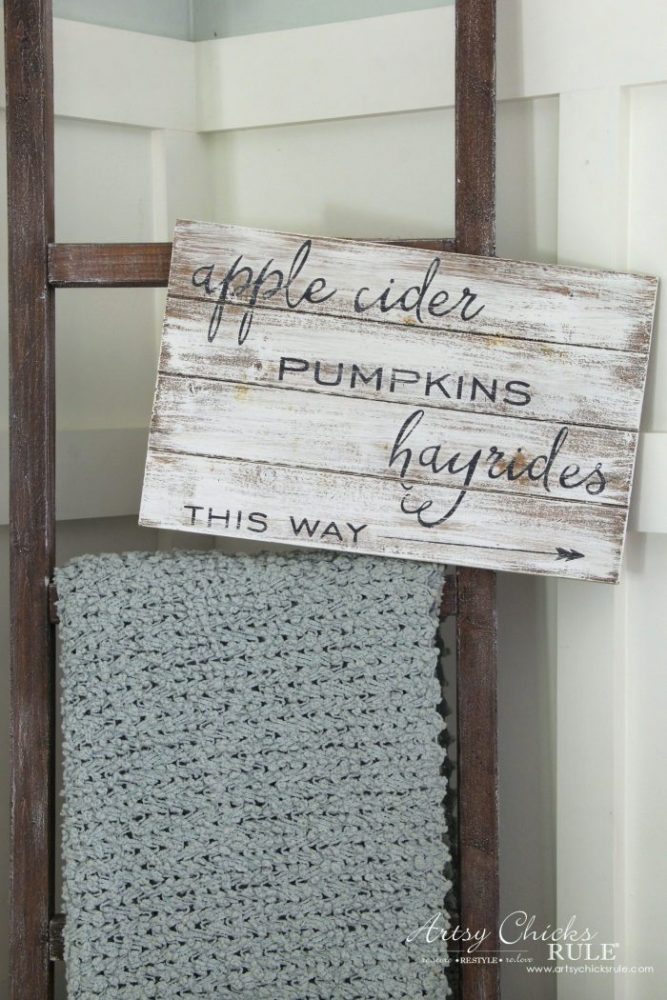 Learn how to make this apple cider, hayrides and pumpkins sign. Easy!
If you are new around here, you know I love to make signs! ;)
I do and have made bunches. You can see them, here.
This was a sign I threw together yesterday afternoon, believe it or not.
I liked the wood color but wanted to give it a wash of white so used this white paint in sparse strokes. (trying not to cover well to leave some of the wood showing)
Then I created this graphic in Picmonkey.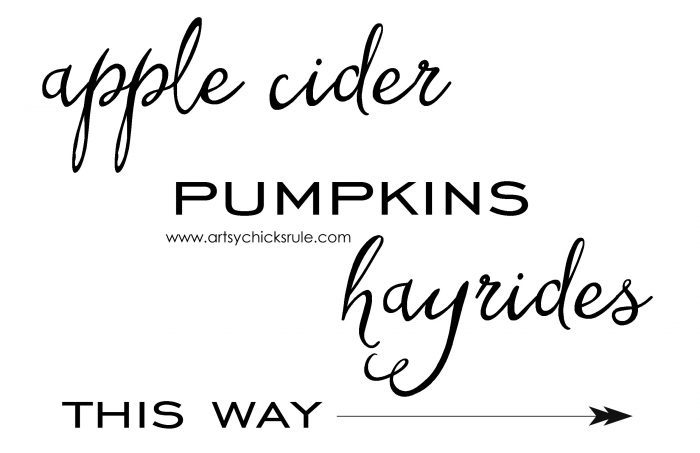 You can download it for free!

I then opened it up in my Silhouette Cameo and cut it out onto sticky vinyl.
Want to see how easy it is to use your own designs inside of Silhouette? Click here >>> How To Import Your Own Designs Into Silhouette Cameo.
Or you can also use any of these transfer methods to do it if you don't have a Silhouette machine.
And so sticky that I had a time with it. (it's an off brand I picked up)
That would be a good thing if I was attaching them to stay. ;)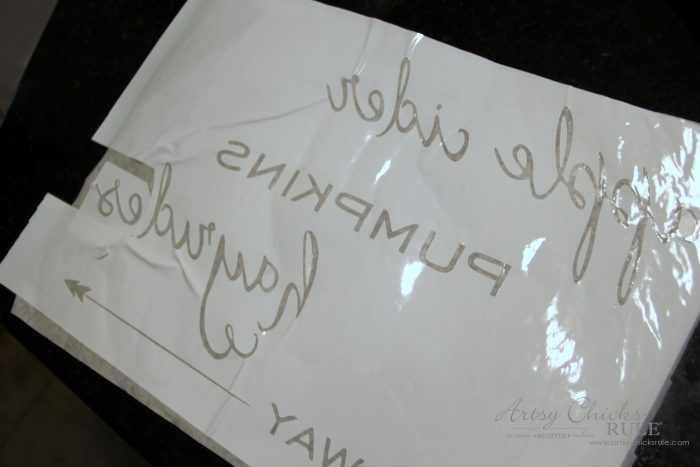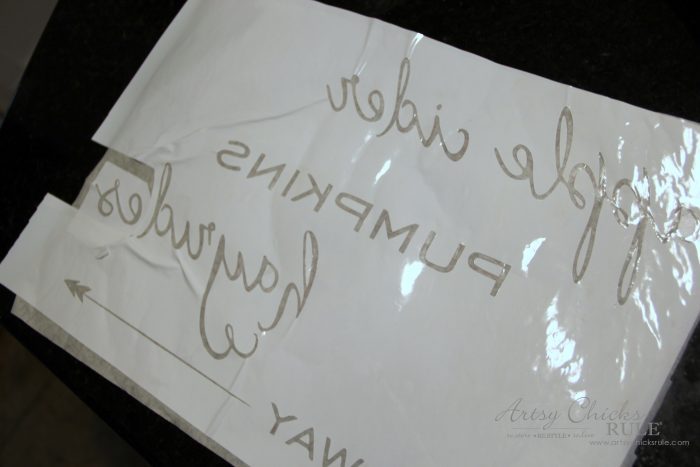 I pulled the cut letters out to create a "stencil" and then attached the transfer paper to the front of it.
Don't own a Silhouette? Want to learn all my favorite ways of transferring graphics? (most without a machine)
See them all here, "How To Transfer Graphics".
After the transfer paper was attached (it's sticky too), I attached it to the board, trying to keep it aligned.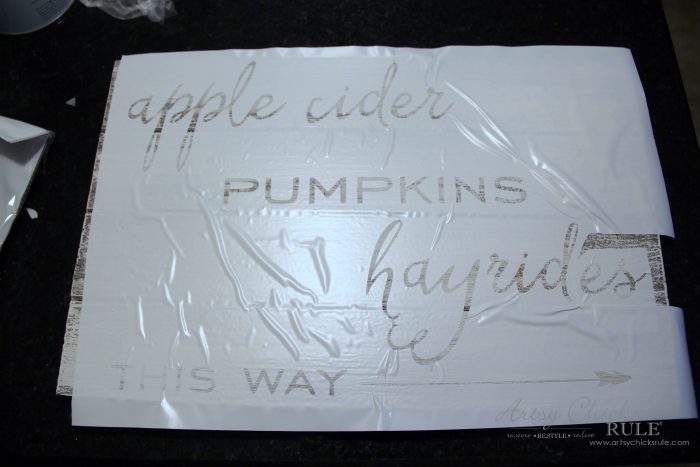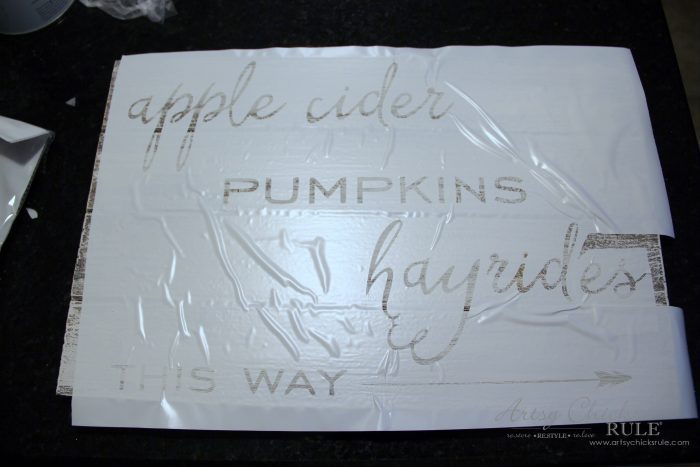 You can see all the bumps and lumps there.
I struggled a bit with this one because of the stickiness of that vinyl. ;)
And for some reason the last two letters (es) in hayrides didn't cut all the way so I had to recut that portion and attach it like shown.
Even with the lumps and bumps and extra cutting, this sign still took no time to make!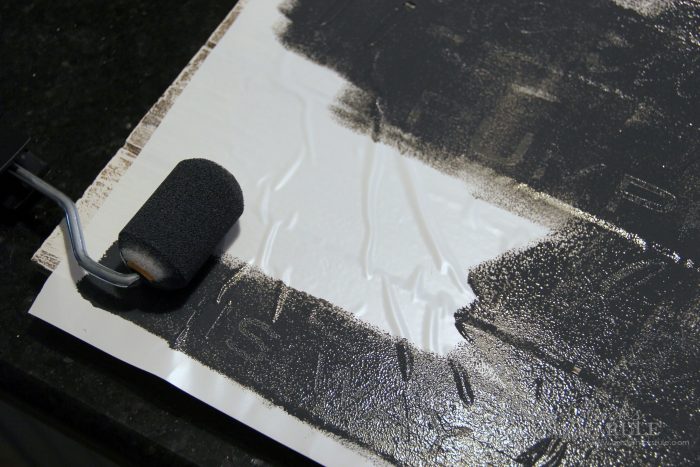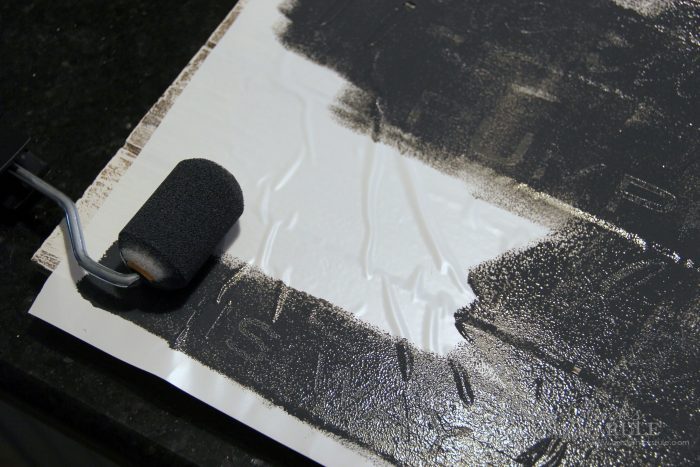 I used a handy little roller to apply the black paint. (I used Graphite Chalk Paint because I like how it's a bit softer and on the charcoal gray side)
But I am telling ya, how much easier can painting in lettering be? Not any!
I also did a little pumpkin painting last night too.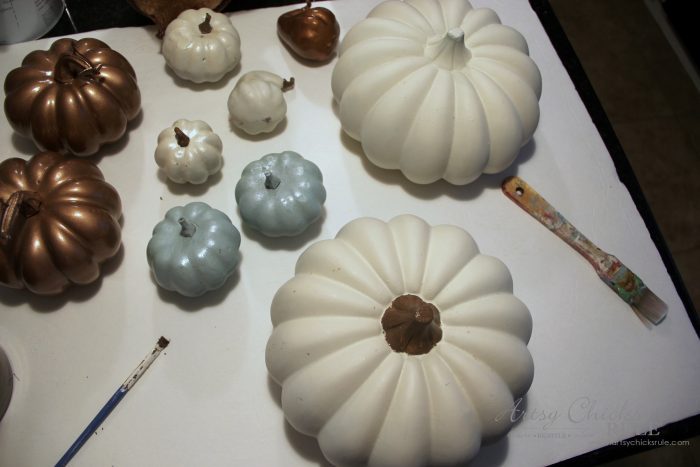 You might remember them from some of my past fall decor.
"Welcoming Fall Foyer"
"Coastal Fall Tablescape"
And I reused some of them in this "Coastal Fall Wreath" last year.
So this year, I pulled the rest out and decided to paint them all off white with brown stems to make them fairly realistic looking.
I'll be using them in my home (along with some orange pumpkins — surprise, surprise! ;) ) for a fall room tour I'm doing with a bunch of other talented bloggers next week. Stay tuned! :)
Once I was finished with the black paint, I peeled off the "stencil" and …. done!
Well, almost. ;)
I gave the lettering a light sanding (after it was dry) to distress.
Then sealed it with a spray of this Rustoleum matte sealer.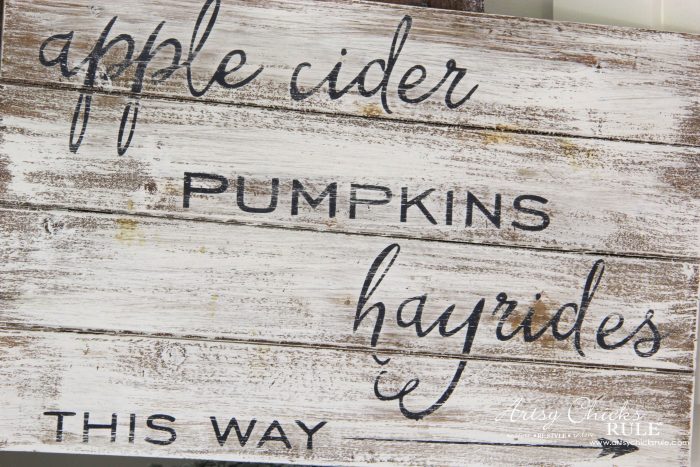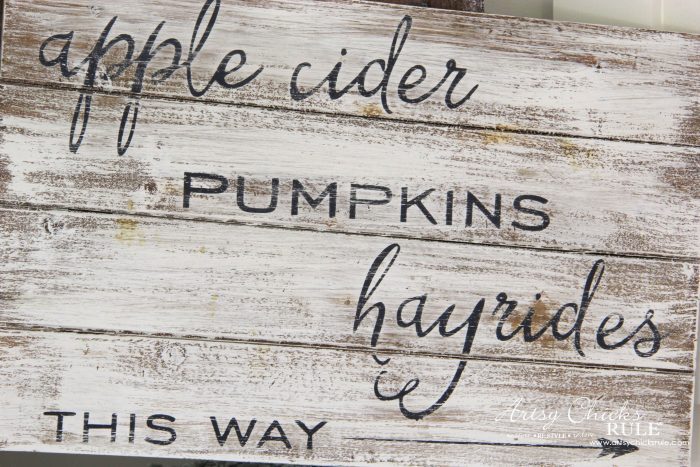 It already had the rope hanger so it was ready to go.
I hung it right up on my "DIY Farmhouse Ladder" (that I made for less than $6…really!).
You can read about the curtains I made pictured below, here, "How To Make No Sew Curtains with Grommets".
"Faux" Board & Batten tutorial, here.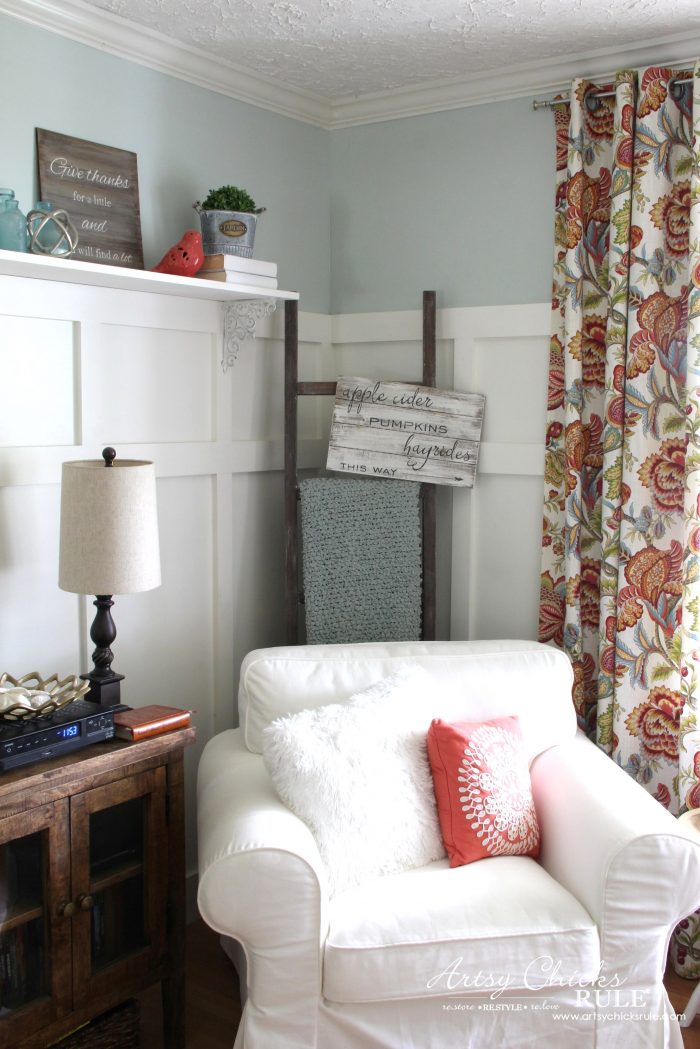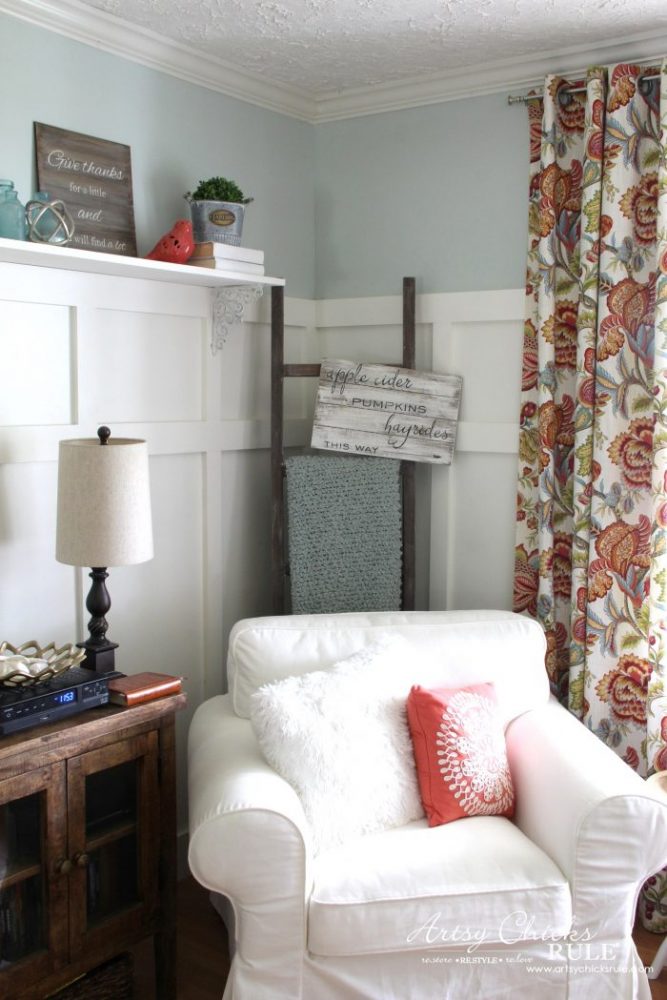 I haven't decided if that's where it will stay for the fall tour I'm doing yet, we'll see.
But it will be somewhere in here.
I'm looking forward to decorating in here for fall and can't wait to see what my friends share too. :)
Want to make an apples, hayrides & pumpkins sign too? You can!
And want to see even more ideas for using printables? Click here to see a post full of ideas!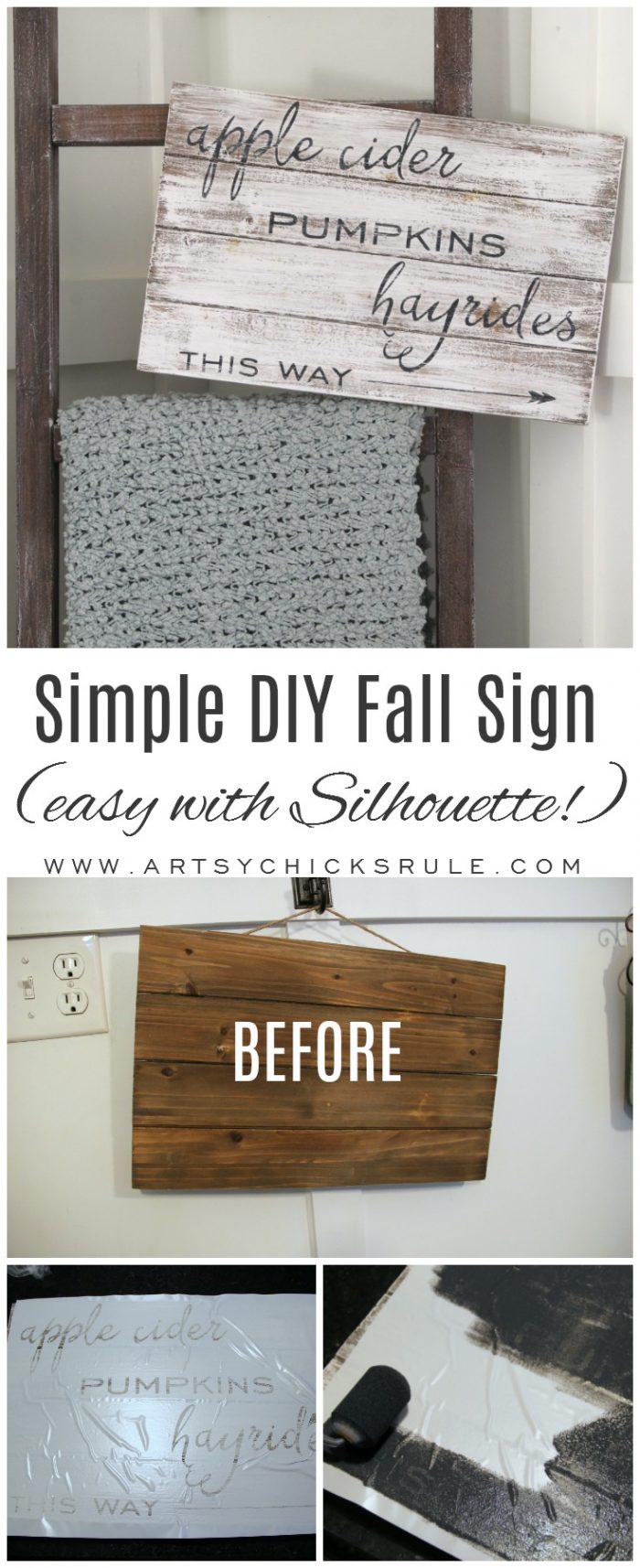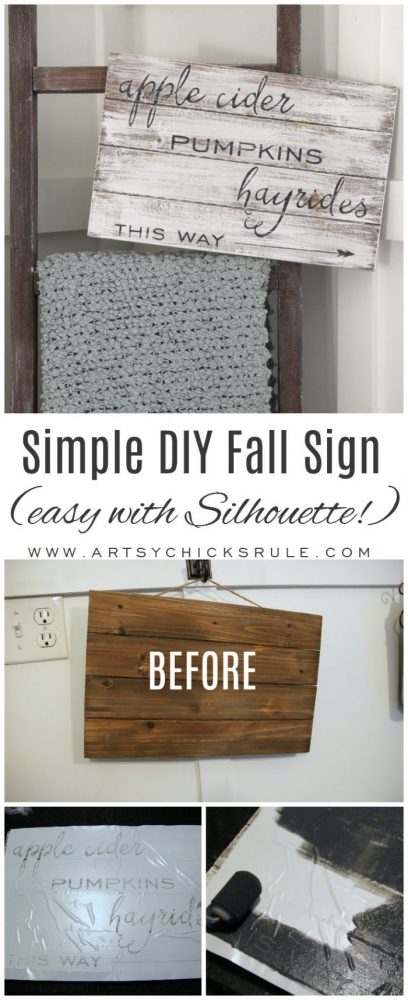 I'll see you back later this week with a very "non traditional" fall wreath.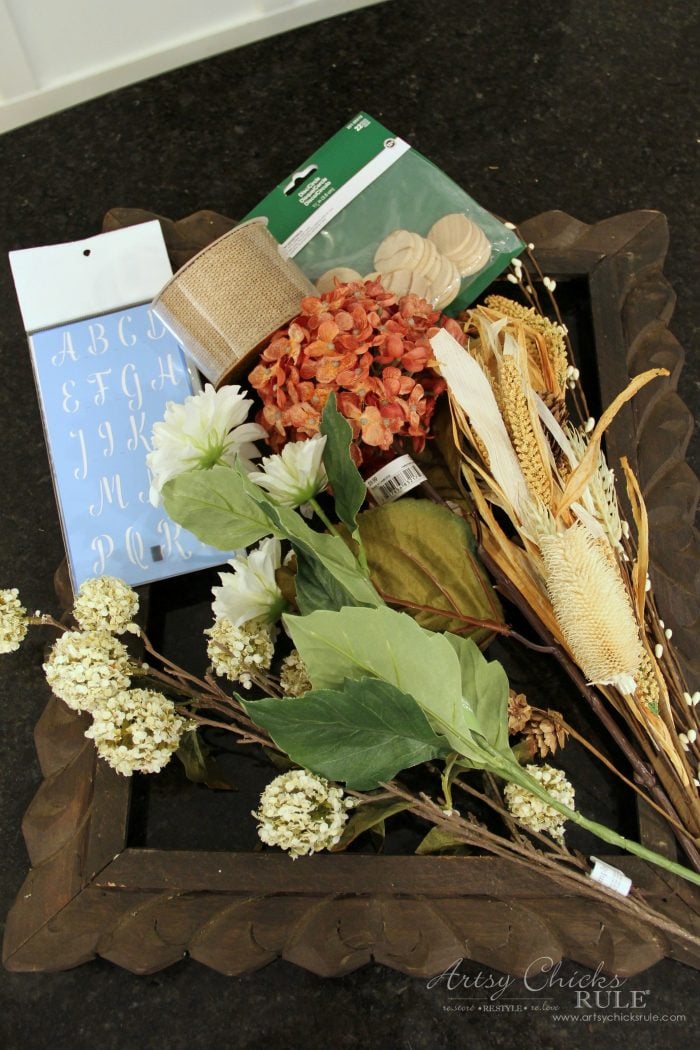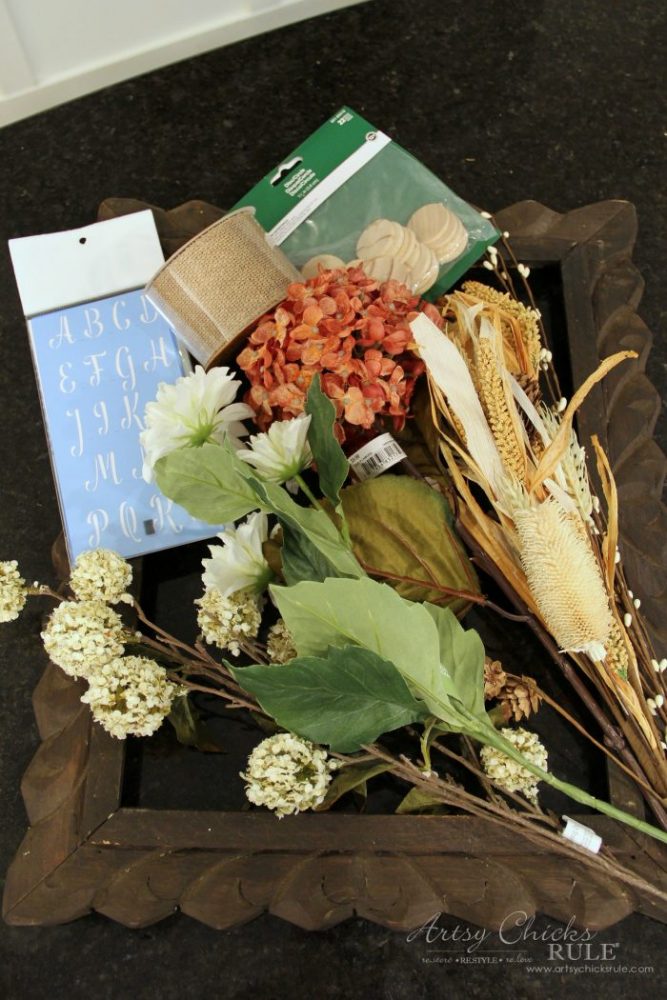 (Updated! See it now, here!!)
xo