Amazing Furniture Makeovers – and a GIVEAWAY!
This post may contain affiliate links. Please see disclosures here.
Today I'm sharing my friend Jen Crider's new book called, Amazing Furniture Makeovers. And amazing they are! Full of inspiration along with detailed photos and instructions too!
My sweet friend Jen over at Girl in the Garage has written a book!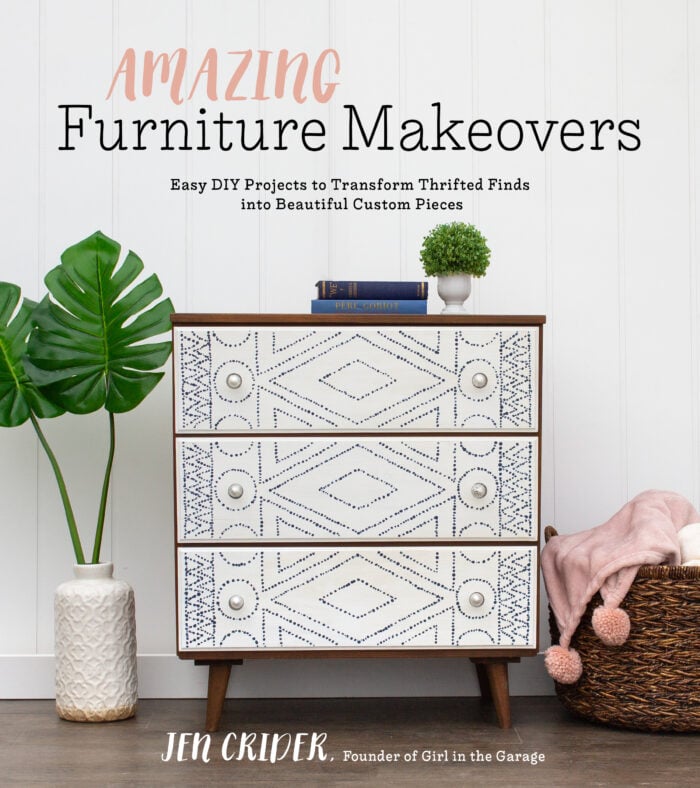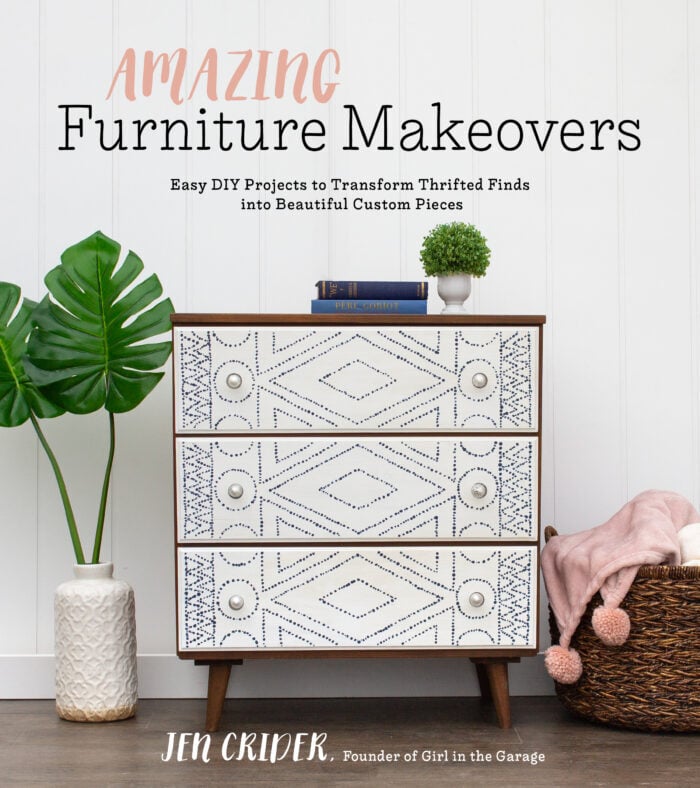 I am so proud of her. What an amazing accomplishment.
No surprise though, as she is super creative and does such beautiful pieces. Works of art, for sure.
Today, I'm sharing a little bit about it, how I know Jen, and the amazing giveaway too! You don't want to miss that so be sure to scroll all the way to the bottom to ENTER TO WIN. :)
I feel like I have known Jen since I started blogging. We have been in so many "groups" and collaborations together behind the scenes since almost day one.
As a matter of fact, we are still in a group to this day, she is part of our Trash To Treasure group that we share on our blogs the second Tuesday of every month.
You can see some of the makeovers from that group here >>> Trash To Treasure Transformations
Not only that, but I have also had the opportunity to meet her in person at one of our blogging conferences. And she is just as sweet in person as she is online!
So to see her succeed in writing this book full of the beautiful furniture she's created is exciting! I am so thrilled for her.
Here's a little bit of what you'll find inside …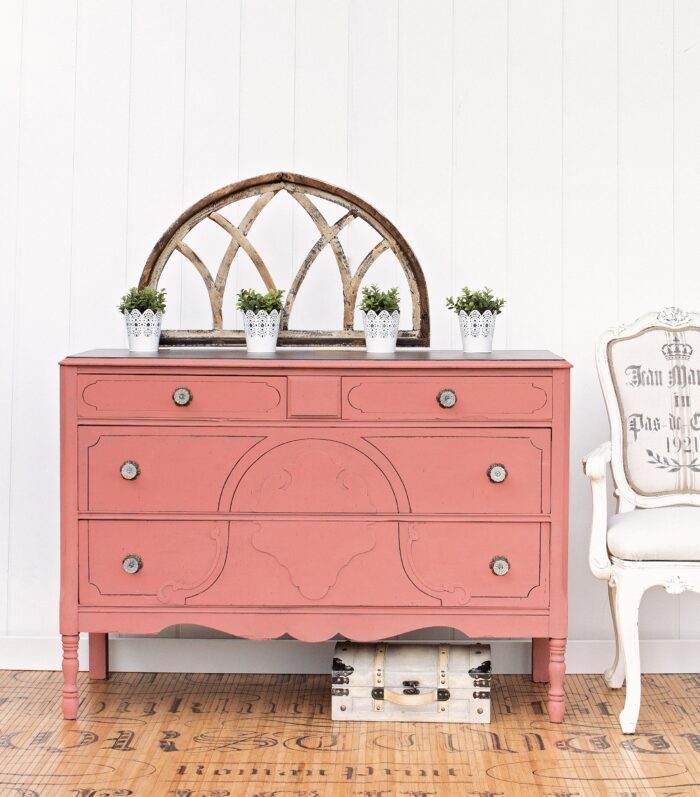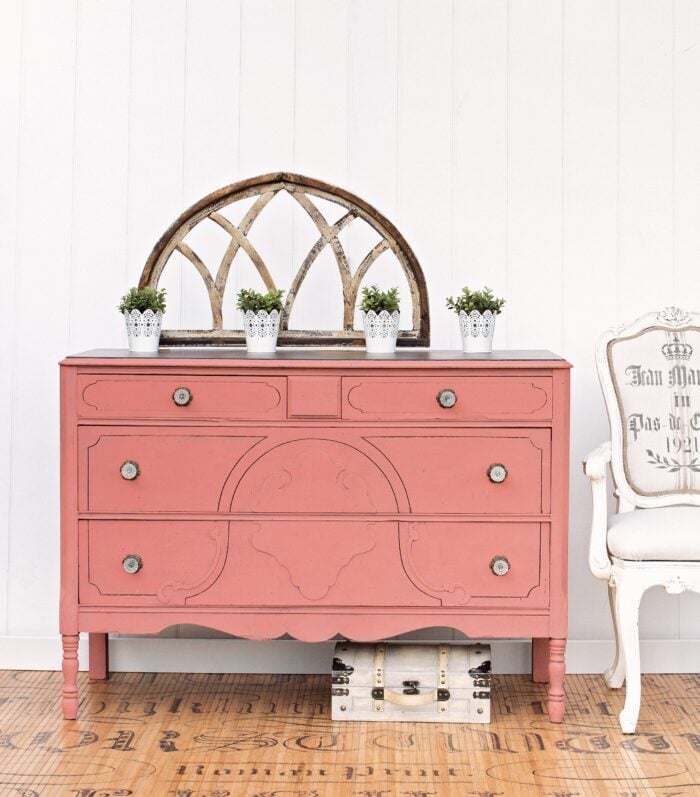 You'll also find step by step photos and instructions for each.
Everything from painting to decoupage to furniture transfers to upholstery.
Like this beauty…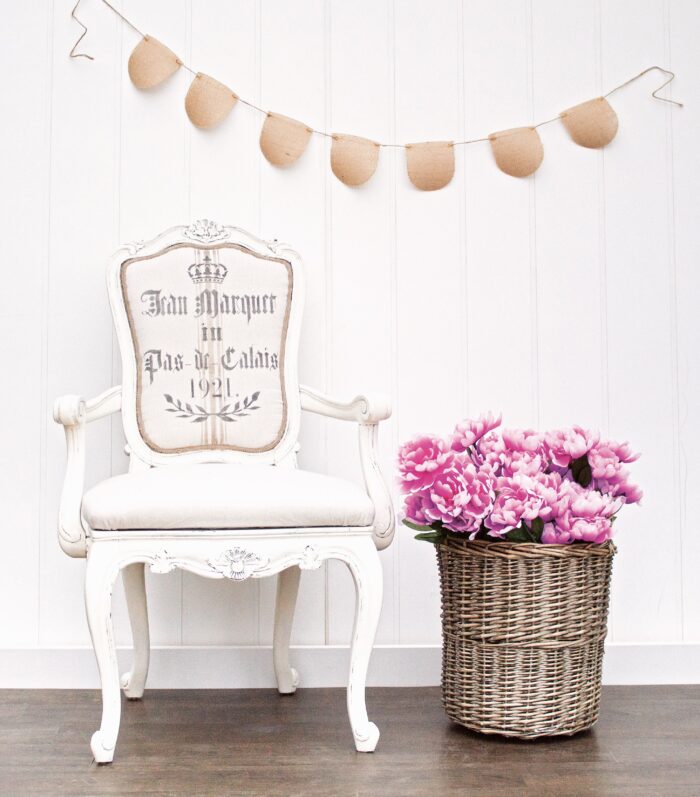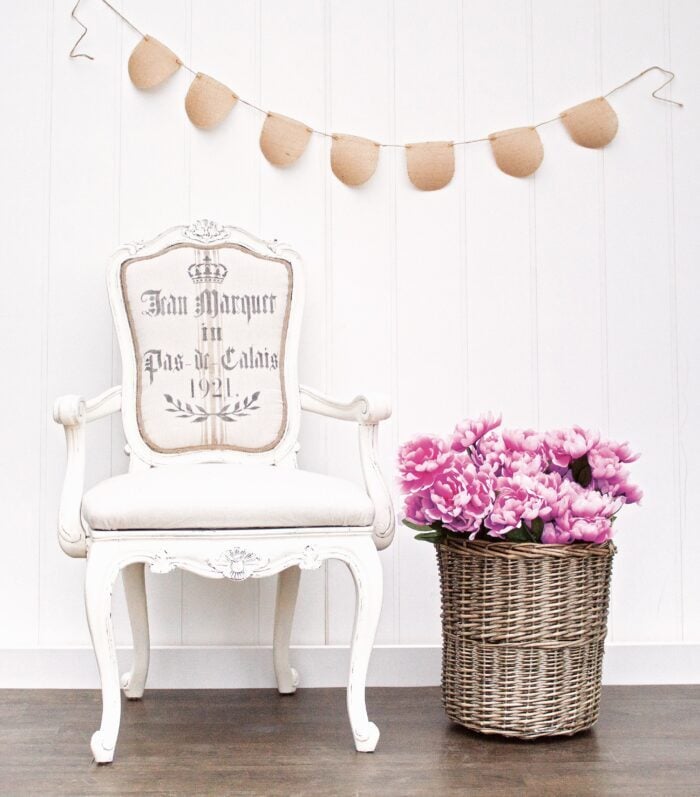 And this super creative makeover! I mean just look at how she took this…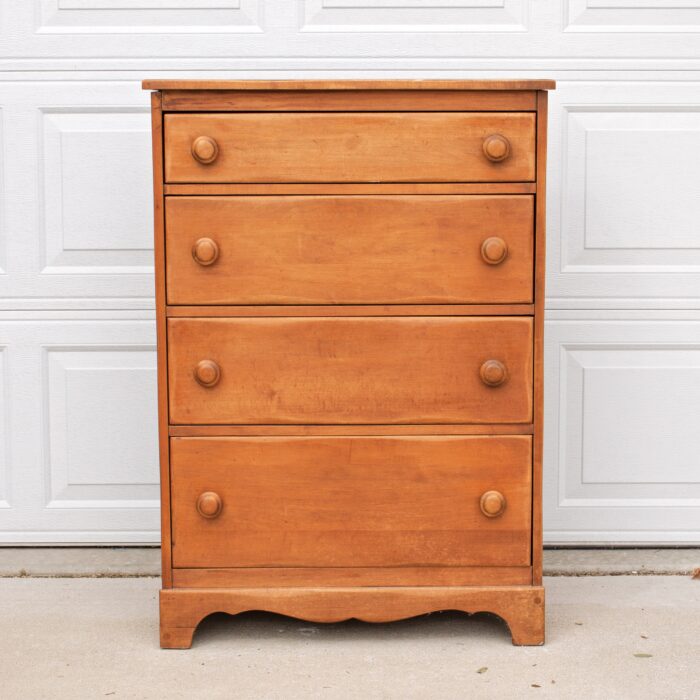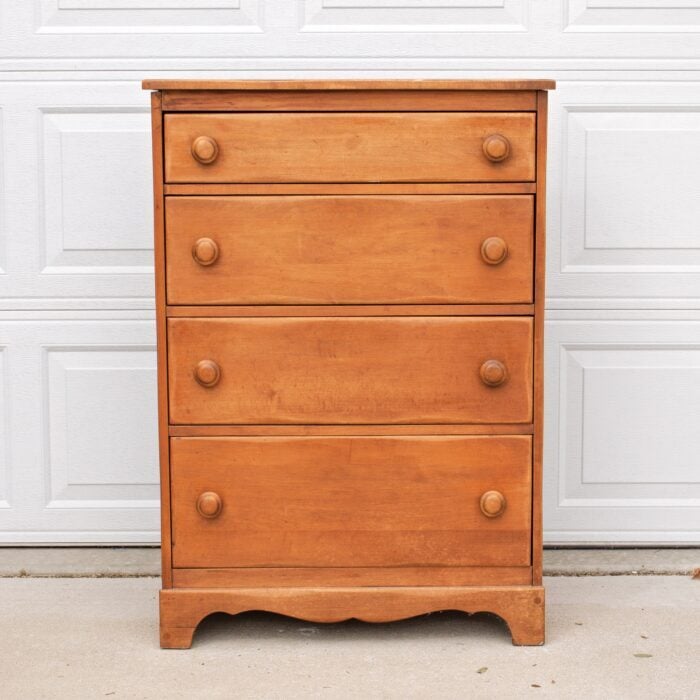 And turned it into this…wow!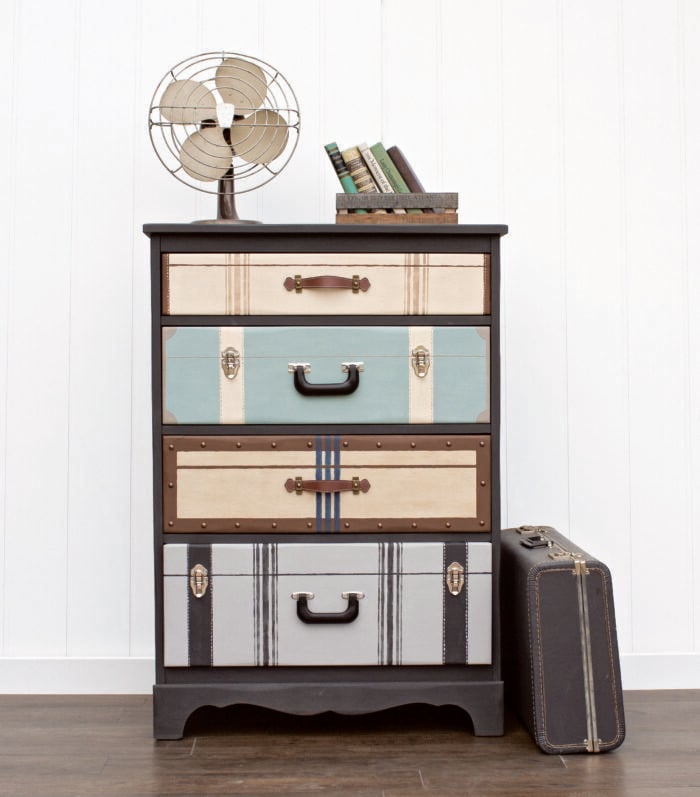 Is that not the absolute coolest ever?
And that's only a hint of what all you will find in Jen's amazing new book. So many great designs and detailed instructions too.
The BOOK
It goes on sale June 4th but you can get in on the pre-order now and save! Plus you'll receive some fun bonuses if you do.
Click here to pre-order.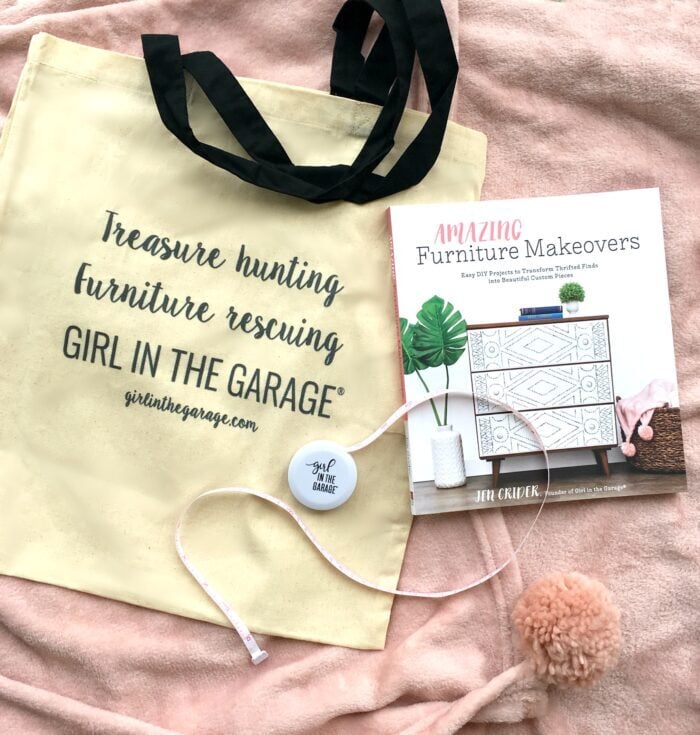 Click here to get your bonuses.
All you need is your order confirmation number and you're all set!
The GIVEAWAY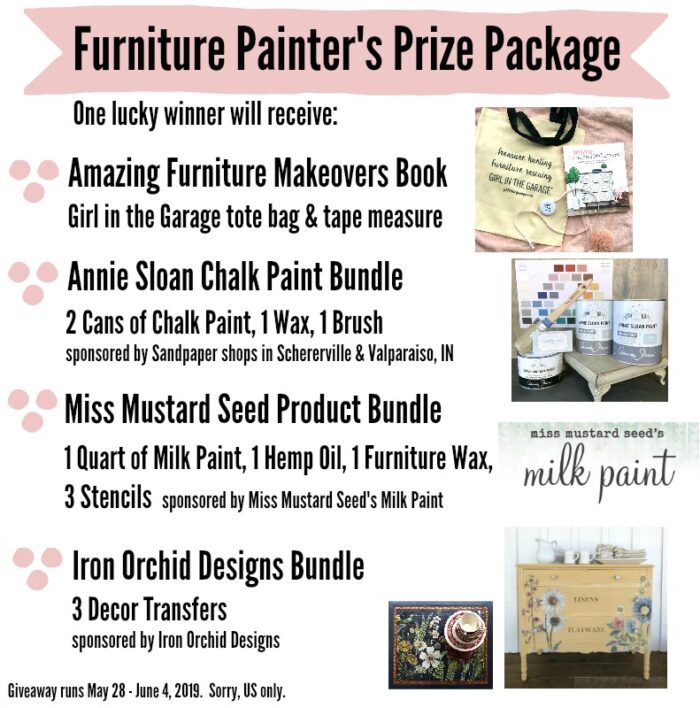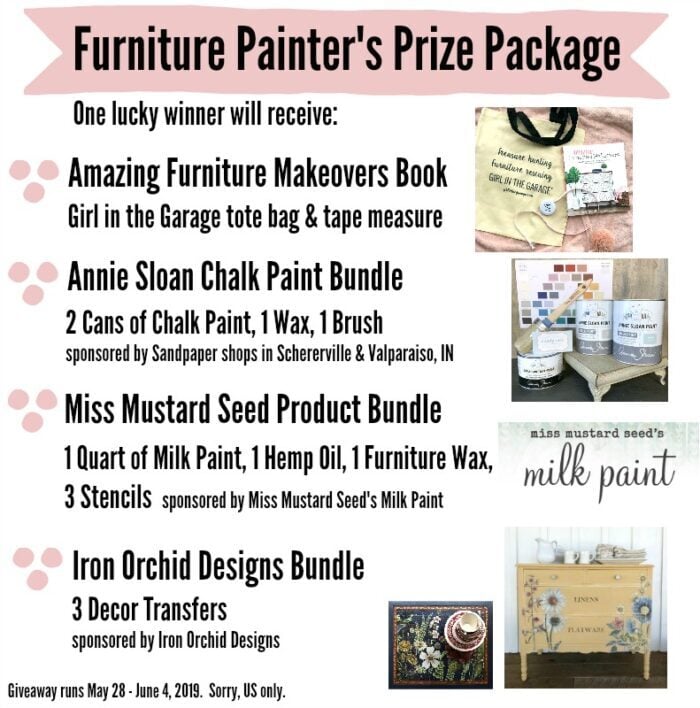 Just follow the directions in the Rafflecopter below to enter to win! Good luck!! :)
Thank you to Sandpaper shops, Miss Mustard Seed's Milk Paint, Iron Orchid Designs, and Girl in the Garage for sponsoring this giveaway.
You can find more information on Jen Crider's new book Amazing Furniture Makeovers: Easy DIY Projects to Transform Thrifted Finds into Beautiful Custom Pieces and the exclusive preorder bonus gifts by June 4, 2019 at https://girlinthegarage.net/amazing-furniture-makeovers/.
I know you will find tons of inspiration in Jen's new book. I know I did!
Tell me below, which makeover inspired you above? What's the thing you're most excited about in Jen's new book?
Decoupage, painting, upholstery, transfers, etc?
Have a wonderful week! I'll see you back here on Thursday. :)
xoxo