Hey guys!! Can you believe summer is already half way through??

I can't and I absolutely hated typing those words just now!!
I hope you've all had a wonderful one so far. Mine has been very nice…but going by like a flash!
I tell ya, I'm going to soak in every minute of what's left.
SO… in case you are also not ready to hear those words…like me…I've got a bunch of fun summer DIY projects for you today!
A few of my blogger friends and I put together a fun little round up of summer goodness for you.
Just scroll down and take a look…then click on each to see the full post!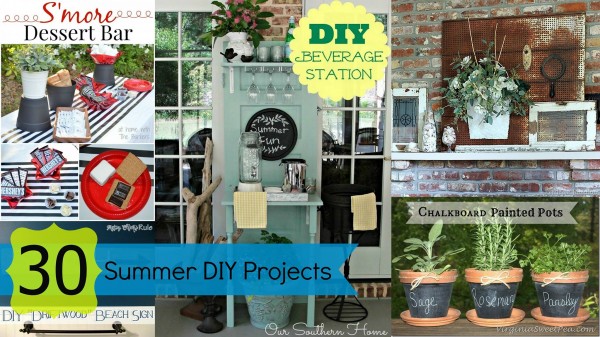 I'll be back next week with my Guest Bath "before & after" photos (and another fun round up) so be sure to stop back by then!!