1970's Hutch -to- Bakers Hutch (Annie Sloan Chalk Paint)
This post may contain affiliate links. Please see disclosures here.
Remember this? My super attractive 1970's bakers hutch I found on Craigslist…for just $35?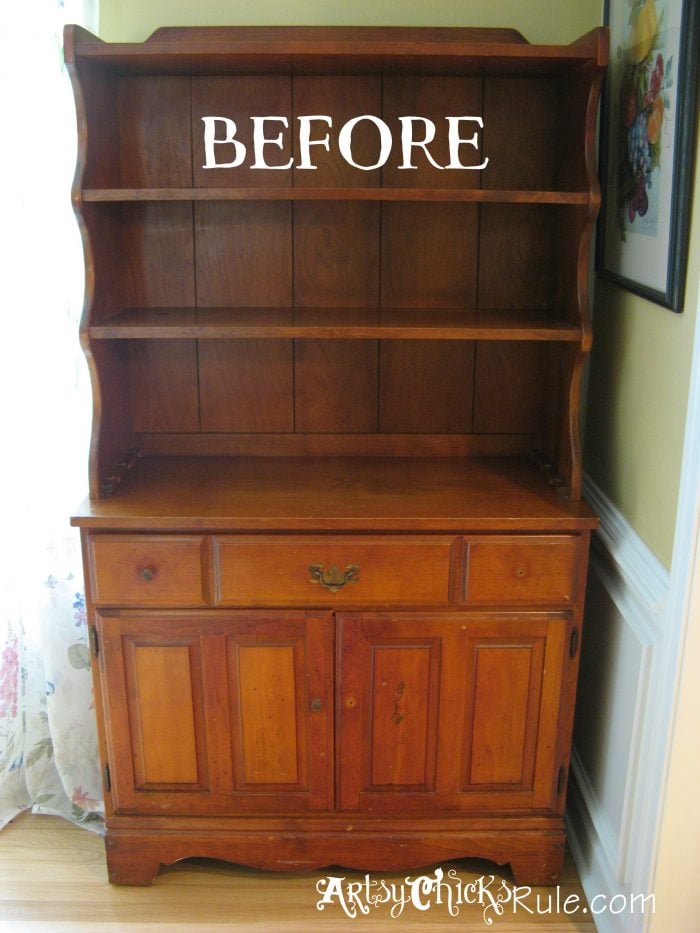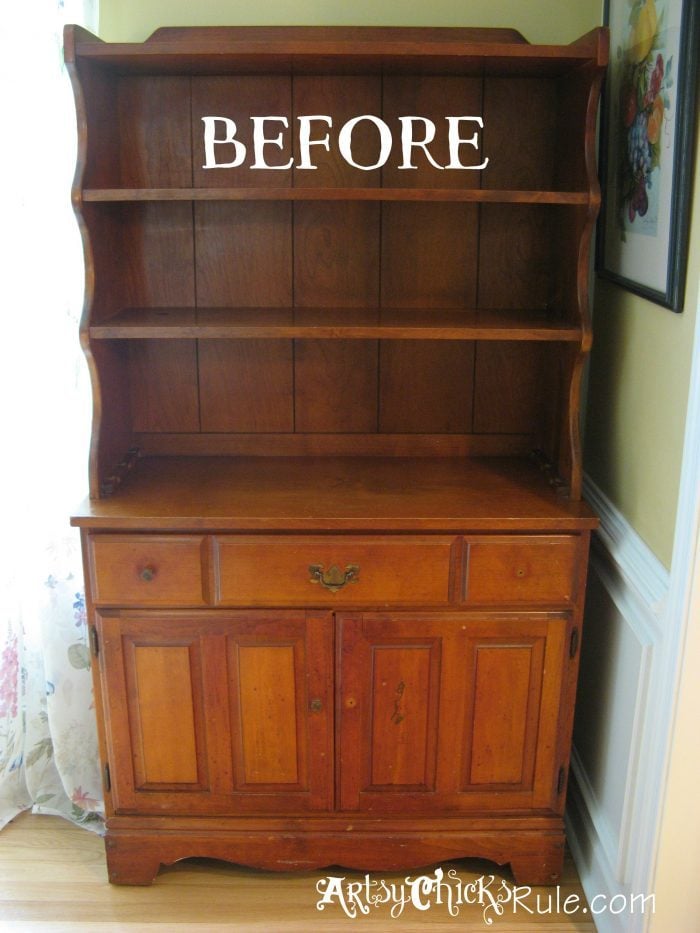 …from the Luckett's Spring Market post here. (by the way, you must click over and take a look at that post….you won't be sorry, I promise. ;) )
It's a beaut, I know. ;)
But now it really is and looks like this……….. my bakers hutch.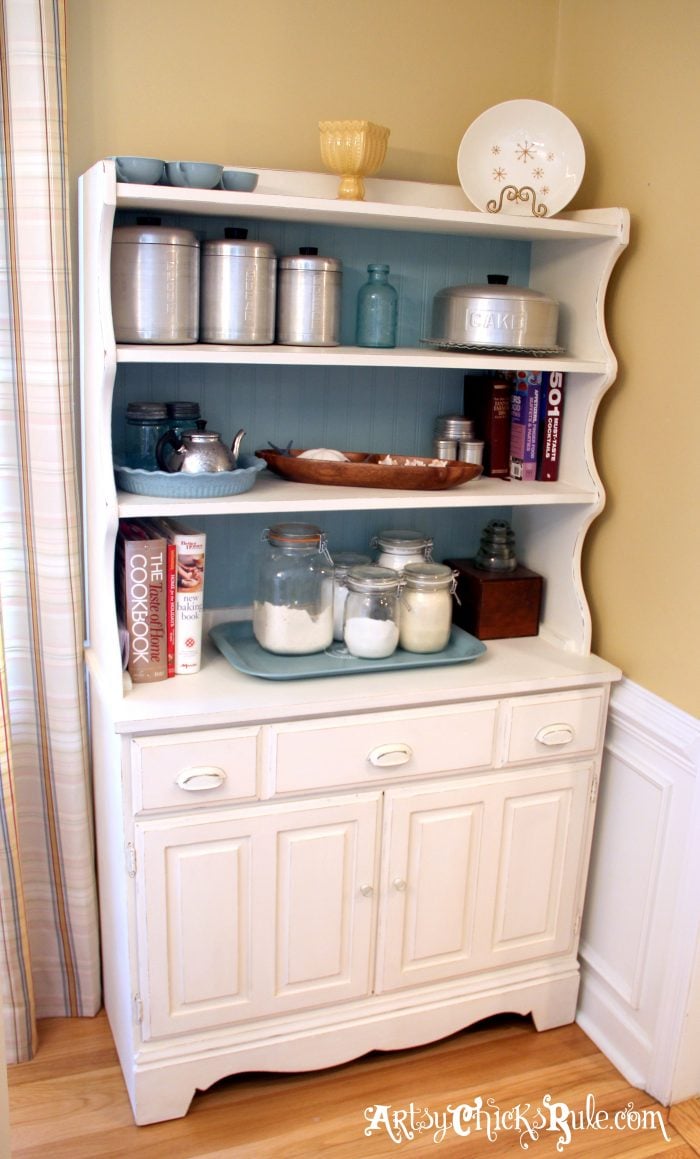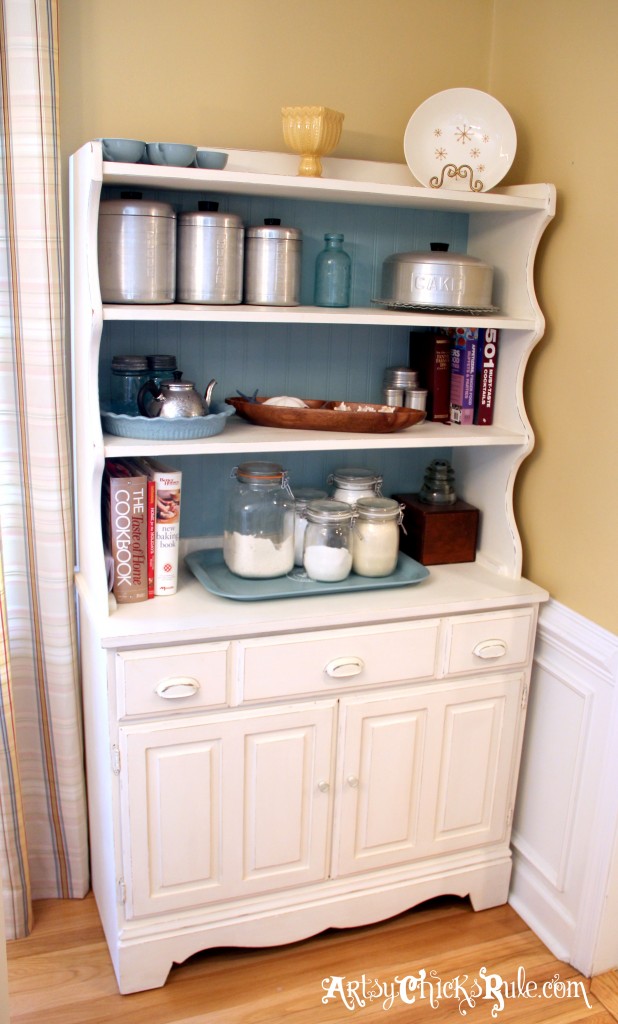 "Muy bien"….very good, much better…yes, yes and yes.
I have no clue where I learned that term…but I say it all the time. (Spanish class, perhaps?) ;)
Anyway….first things first.
I removed all those nobule thingies that covered the screws.
They just screamed 1970's to me and had to go.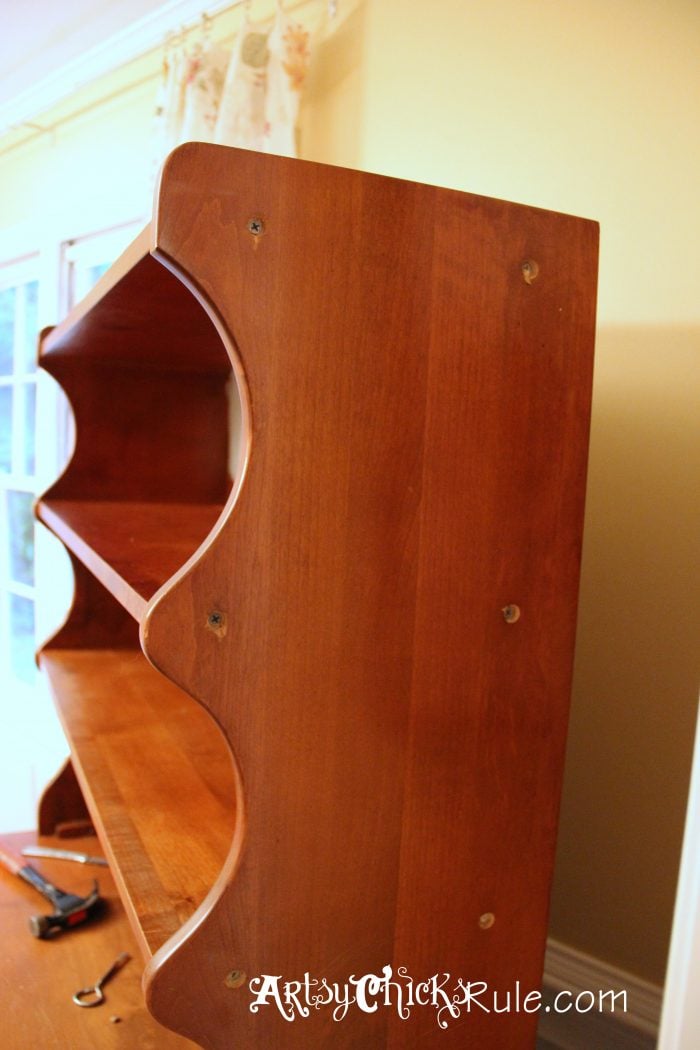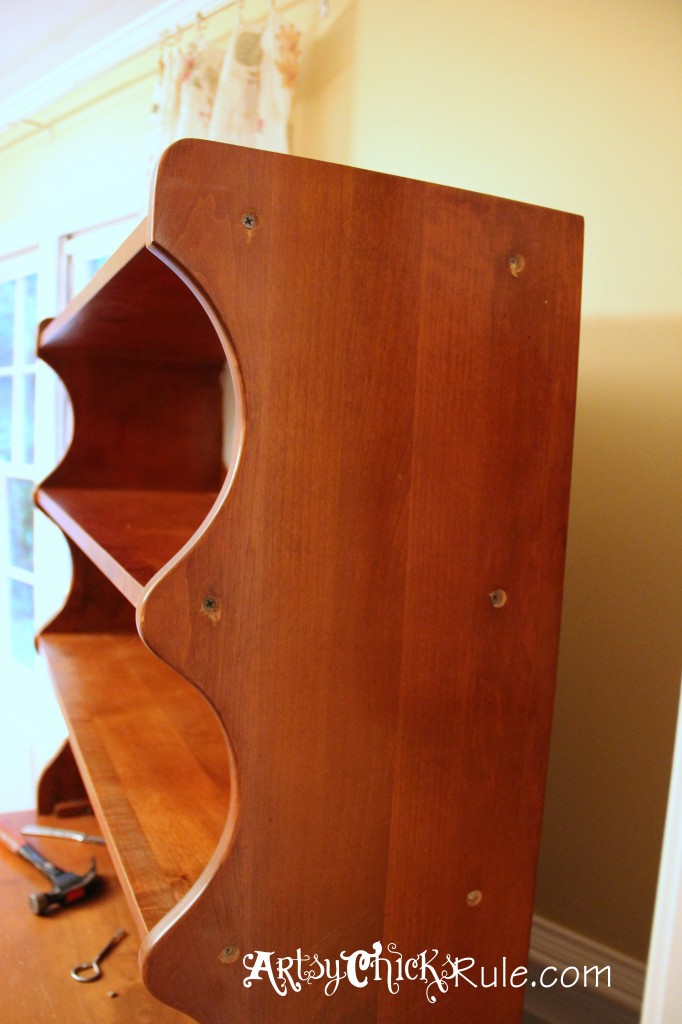 There were so many….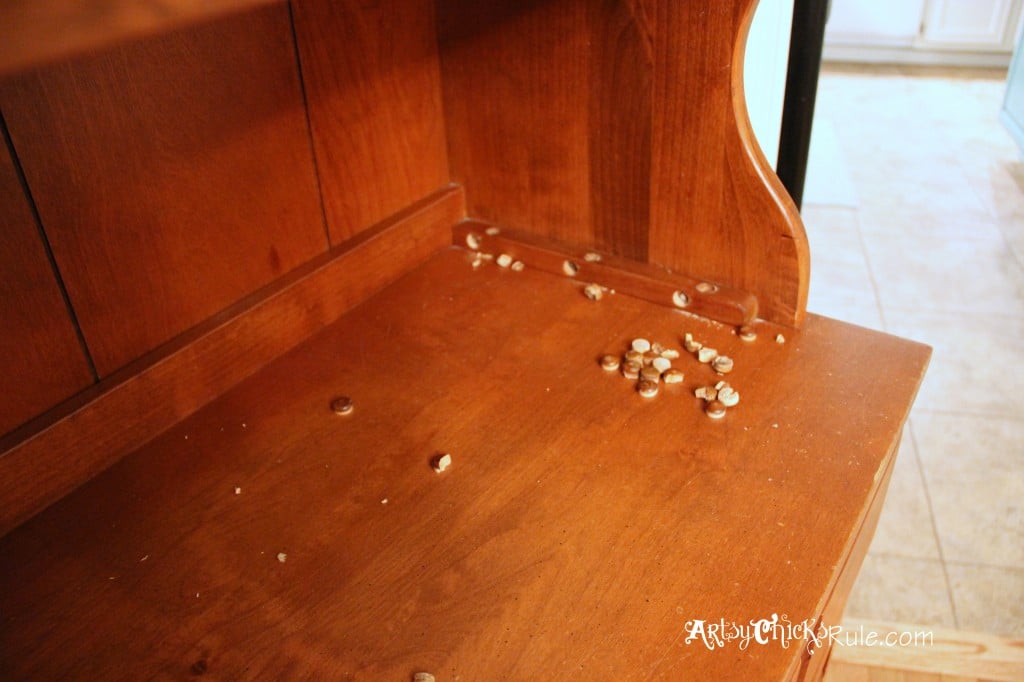 But I got em all out and filled them in with wood putty.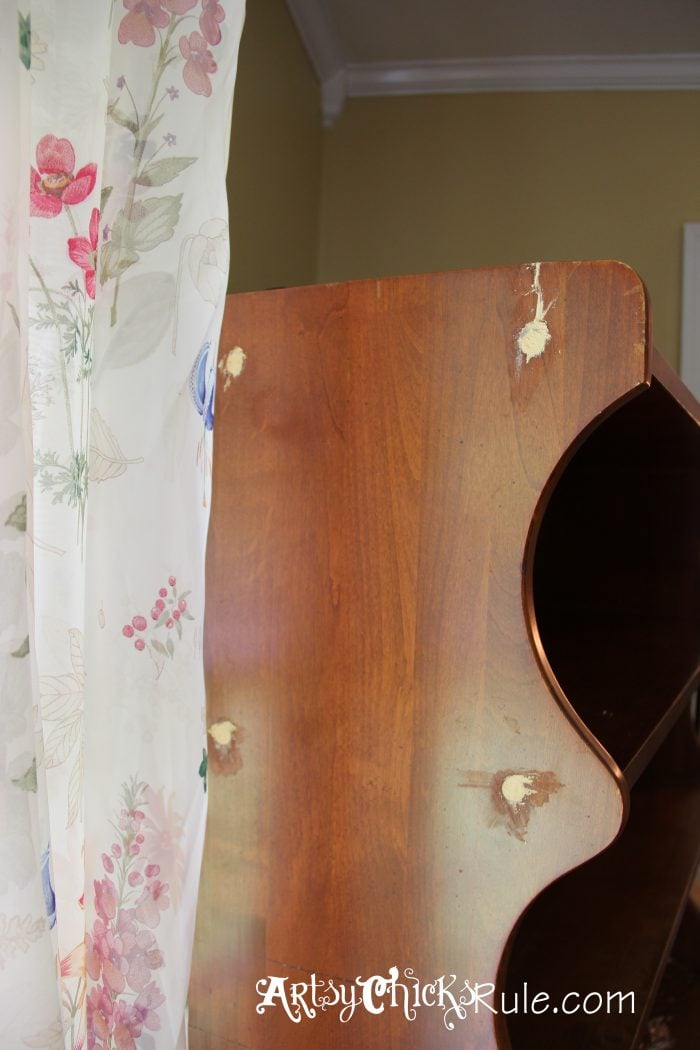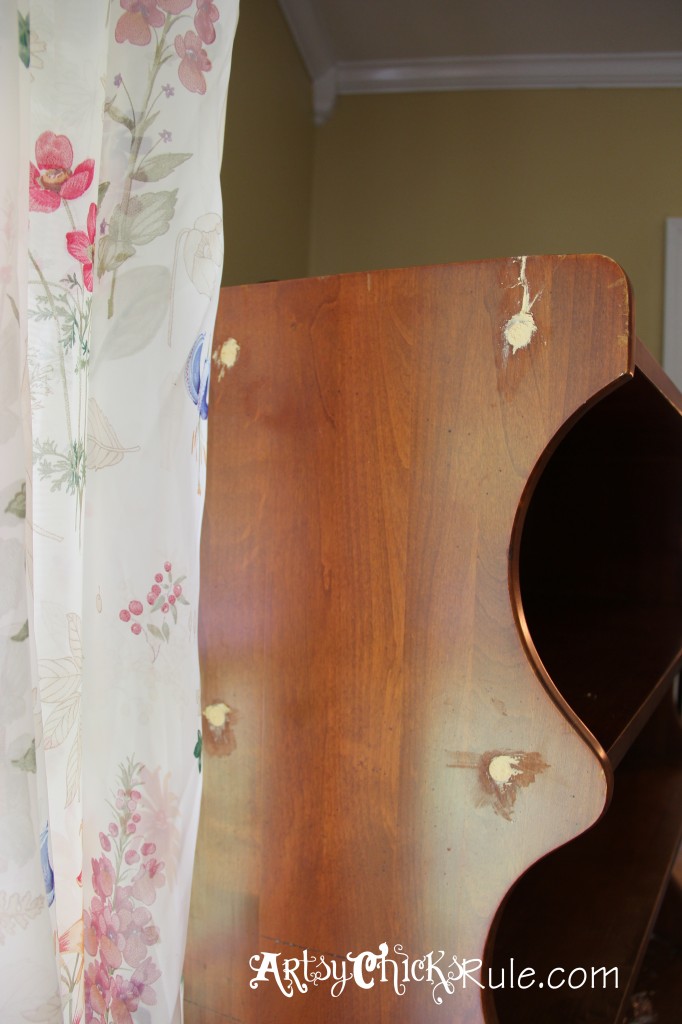 Then I decided to replace the paneled back with regular bead board (in place of the larger lined paneling that was there…that also screamed 1970's)
My husband cut and attached it for me. (I painted it first)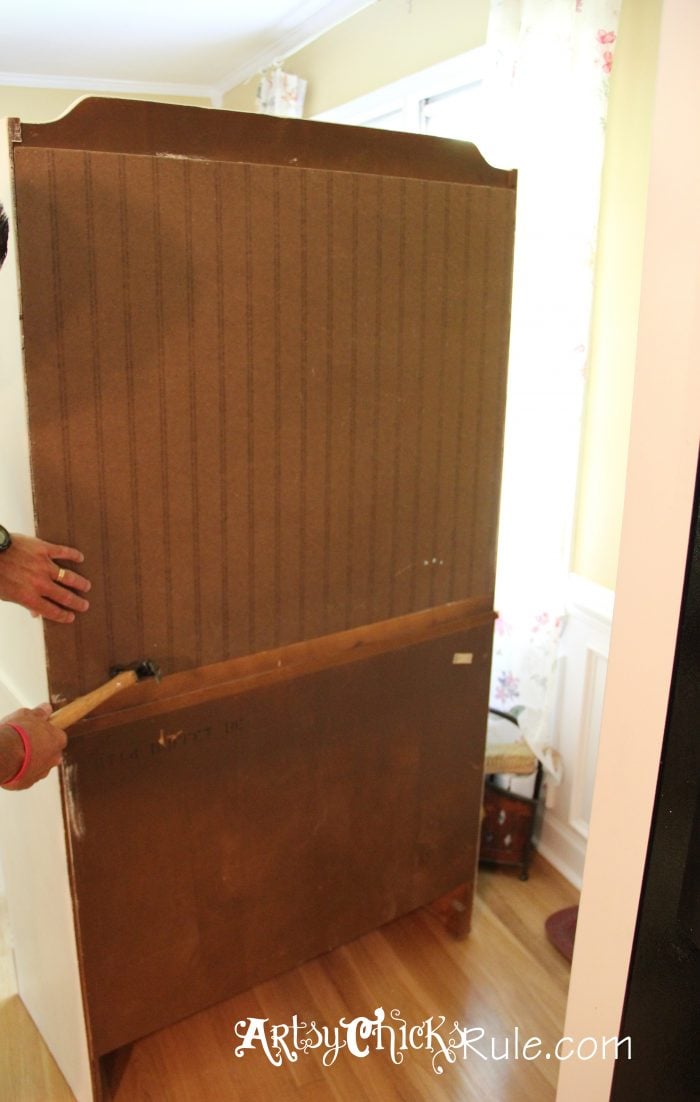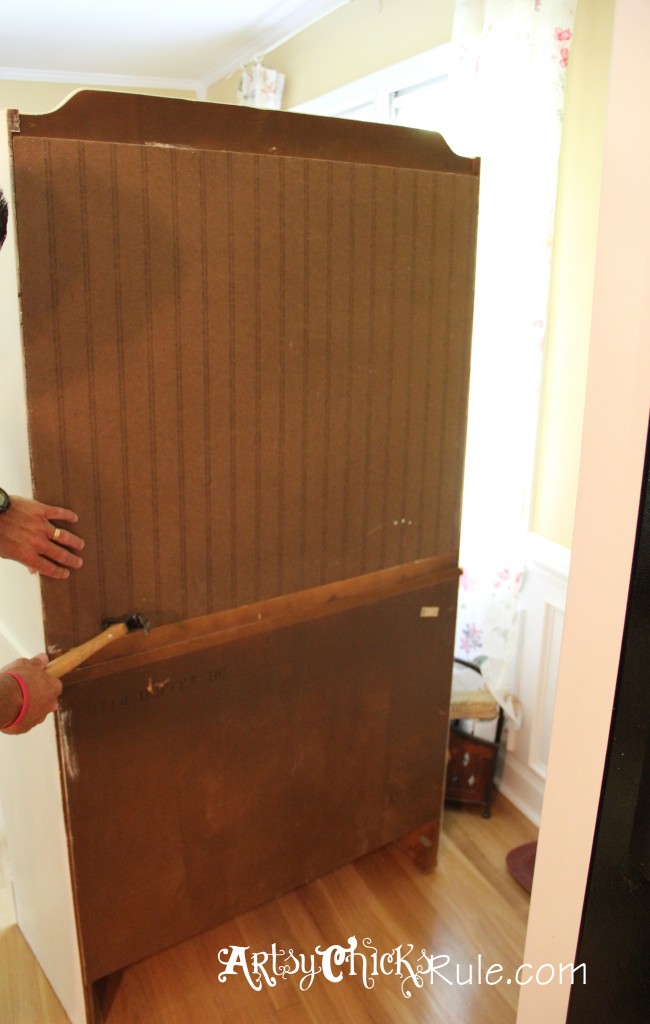 I am not one to throw anything out that can be used elsewhere.
The paneled board that was on the back of the hutch got used in another project I'll be sharing with you all shortly.
I painted the hutch with a blend of Old White/Pure White Chalk Paint. (my favorite "white" as of late)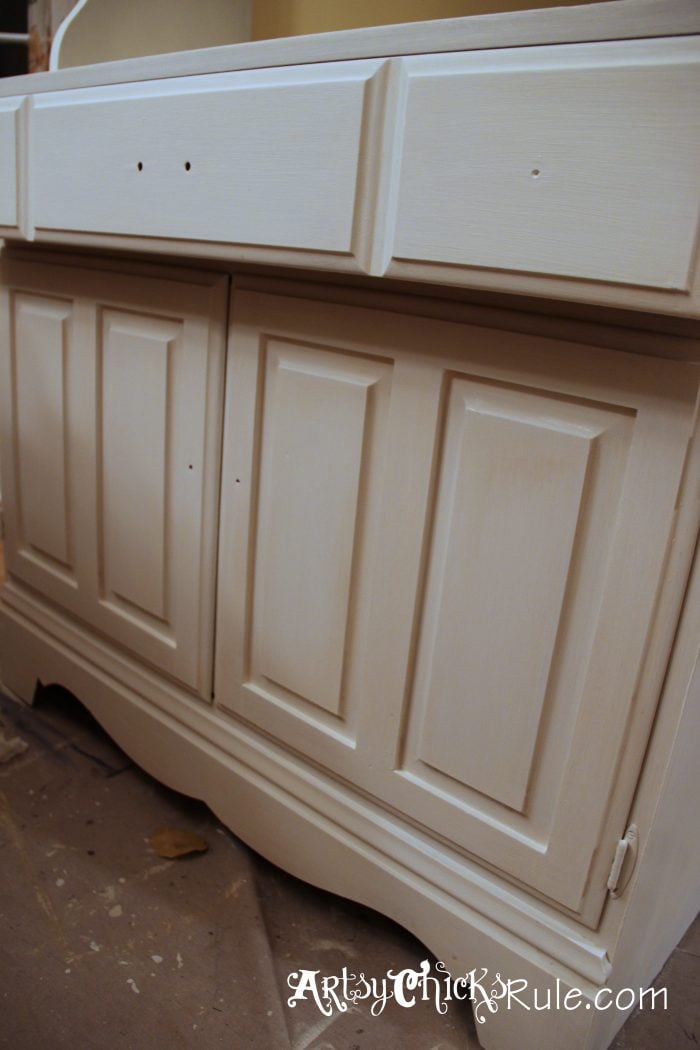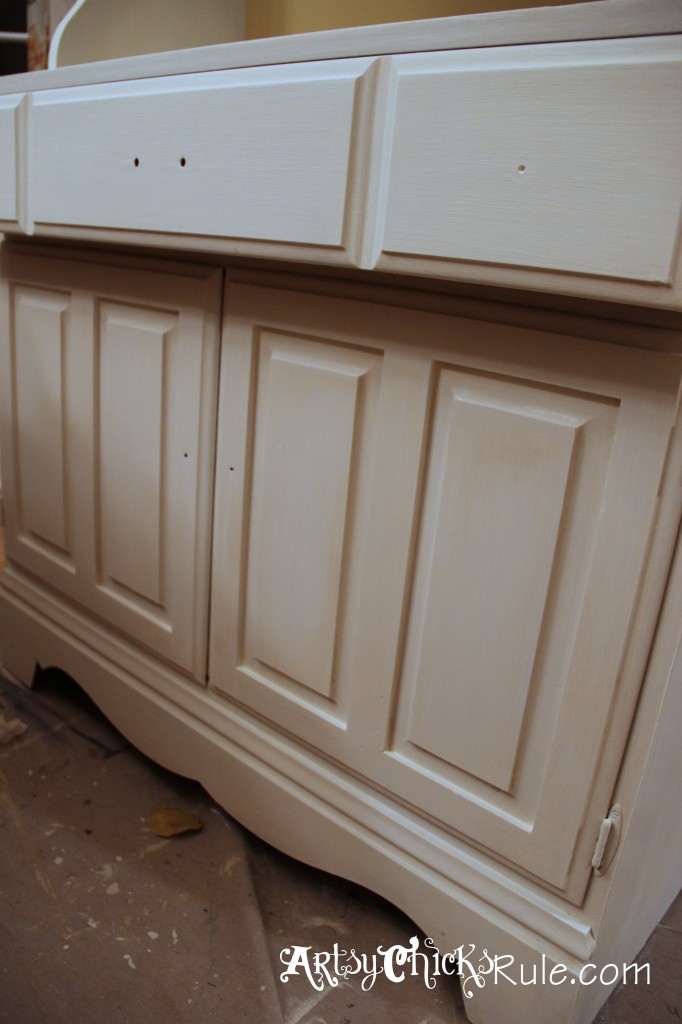 It also got new hardware on the top drawer. (original on the doors)
All painted and distressed.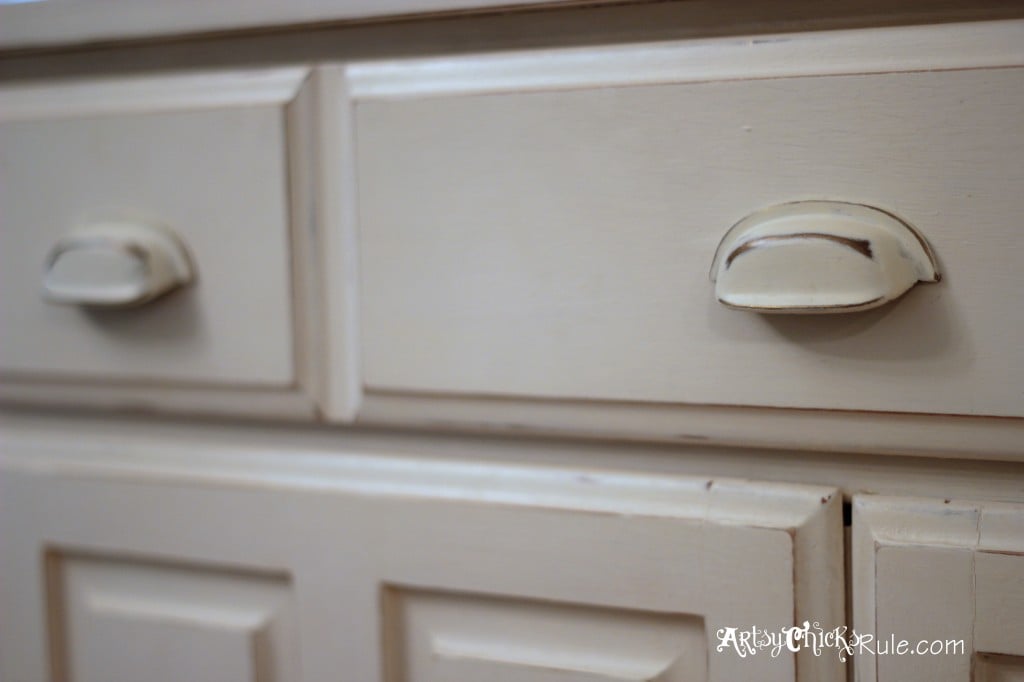 I decided to go for some contrast and painted the back bead board Duck Egg Blue.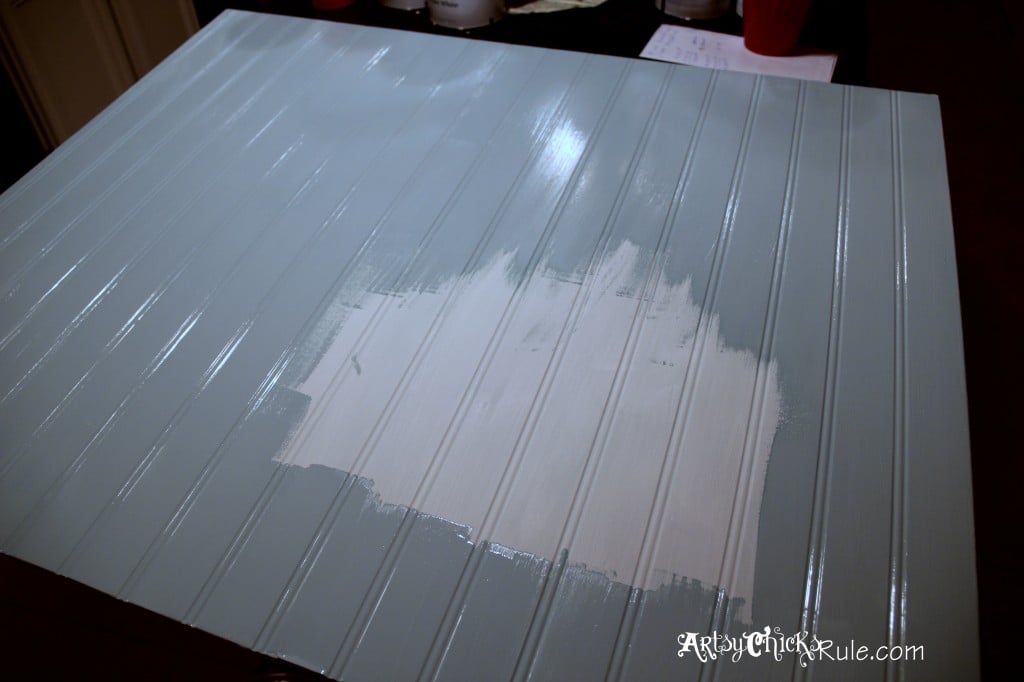 I sealed the entire thing (beadboard and hutch) with Clear Wax. I then buffed it to a nice sheen with one of my favorite tools….
…this wax brush. LOVE.
Makes the job so much easier. Works great on spindles, detailed areas and such.
Want to know about 26 other chalk style paints?
I've got the low down for you right here! >>> 26 Types of Chalk Style Paint For Furniture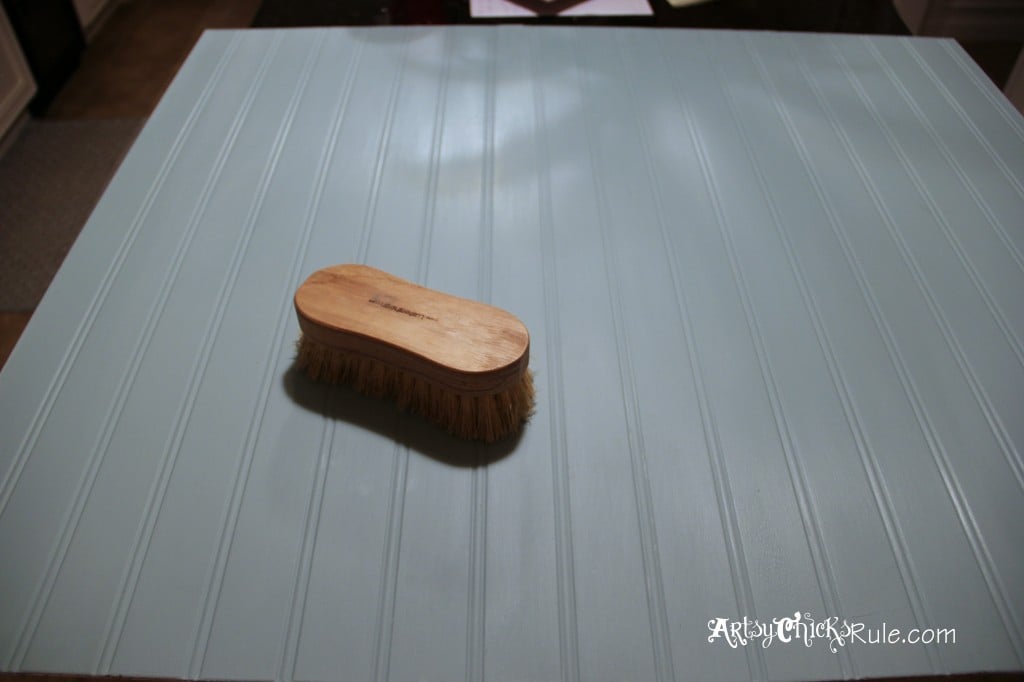 Bottom half.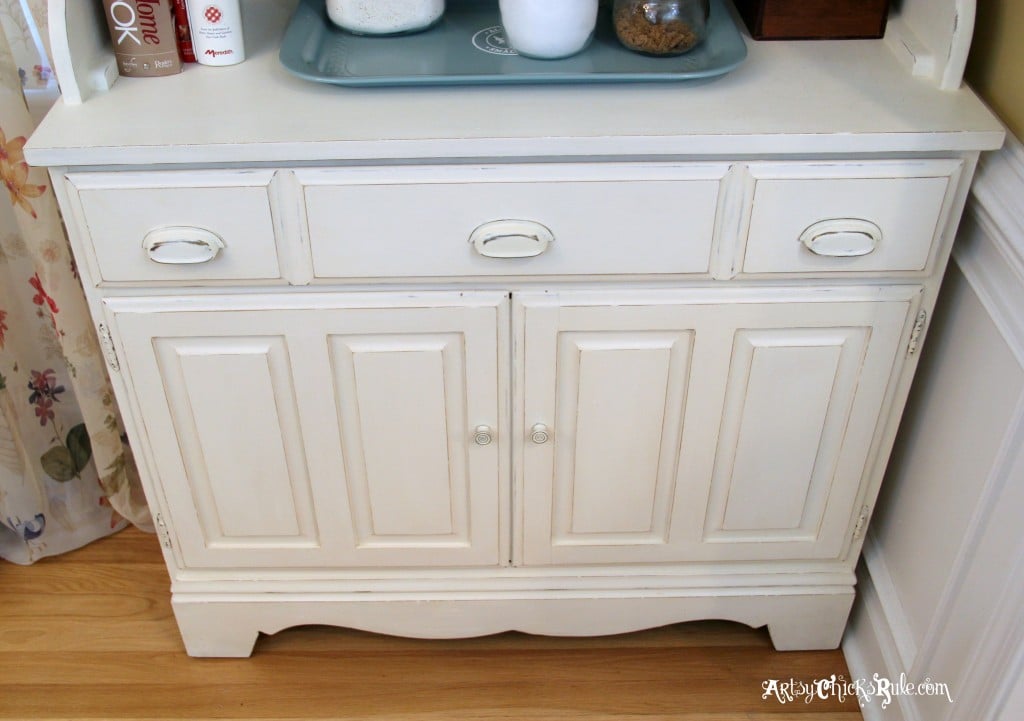 I love the hardware painted and distressed on certain pieces. It worked great for this one.
A few close ups of the shelves…..almost entirely comprised of things found at the thrift store/antique market and garage sales.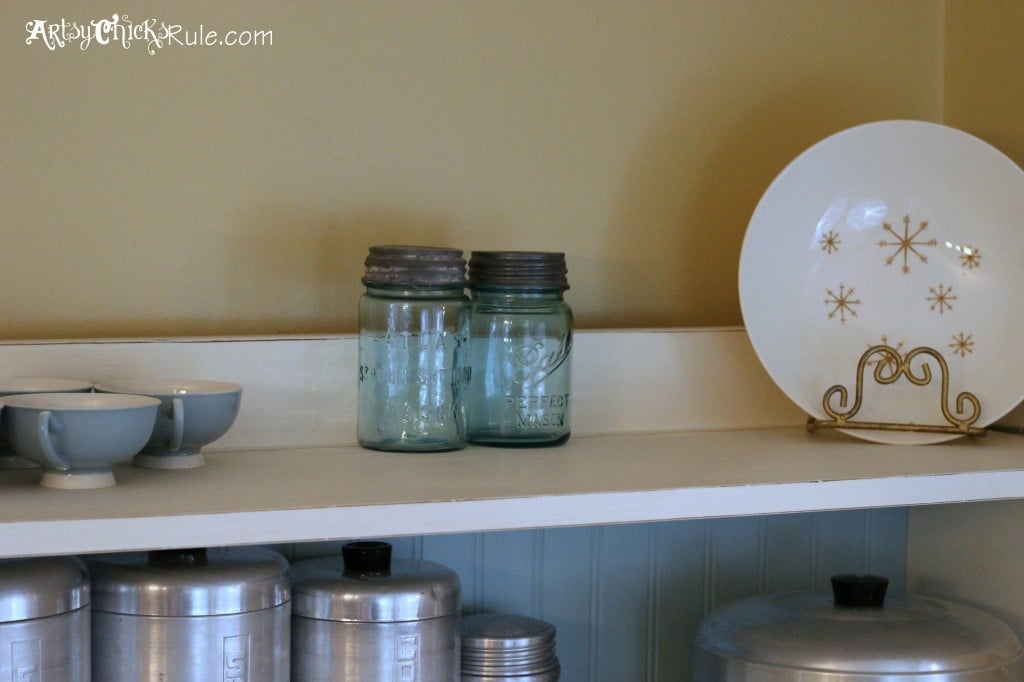 My retro tins I found last year. (I think I paid $10 for the 3)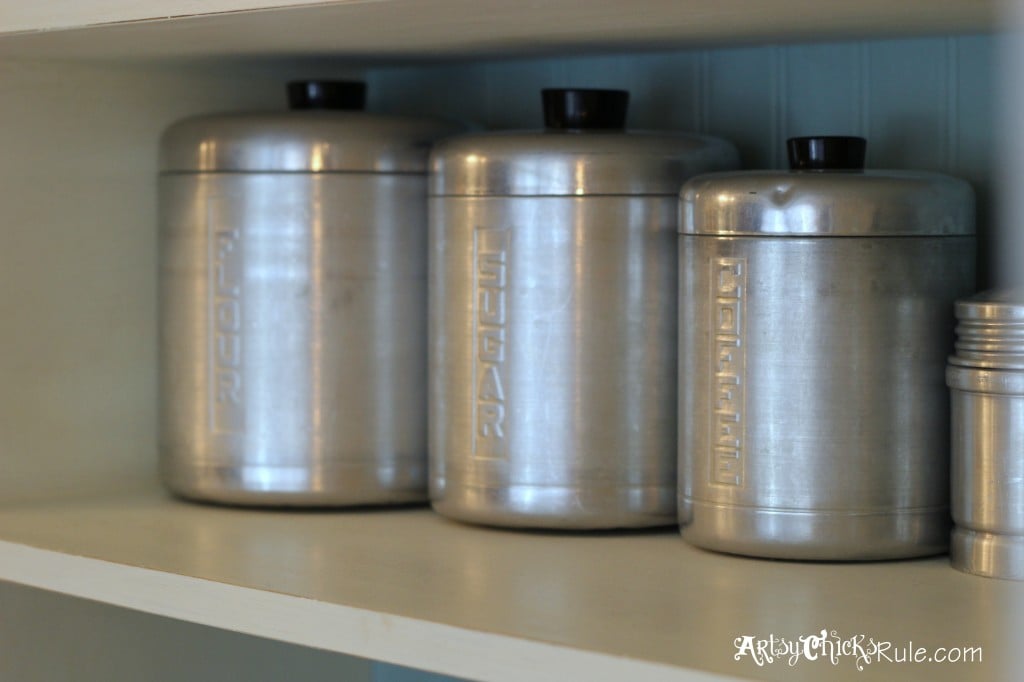 And the cake plate that matches….thrift store find, $3.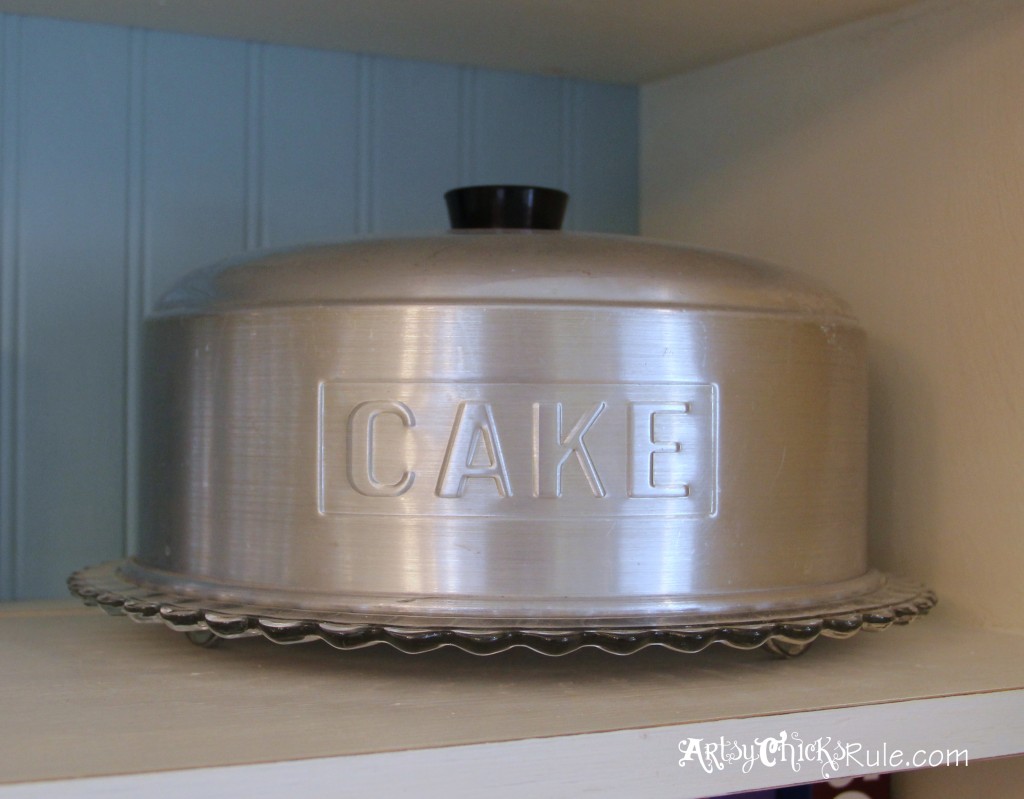 My wooden "boat"….with shells. Plus the S & P shakers I found at an estate sale for about $2.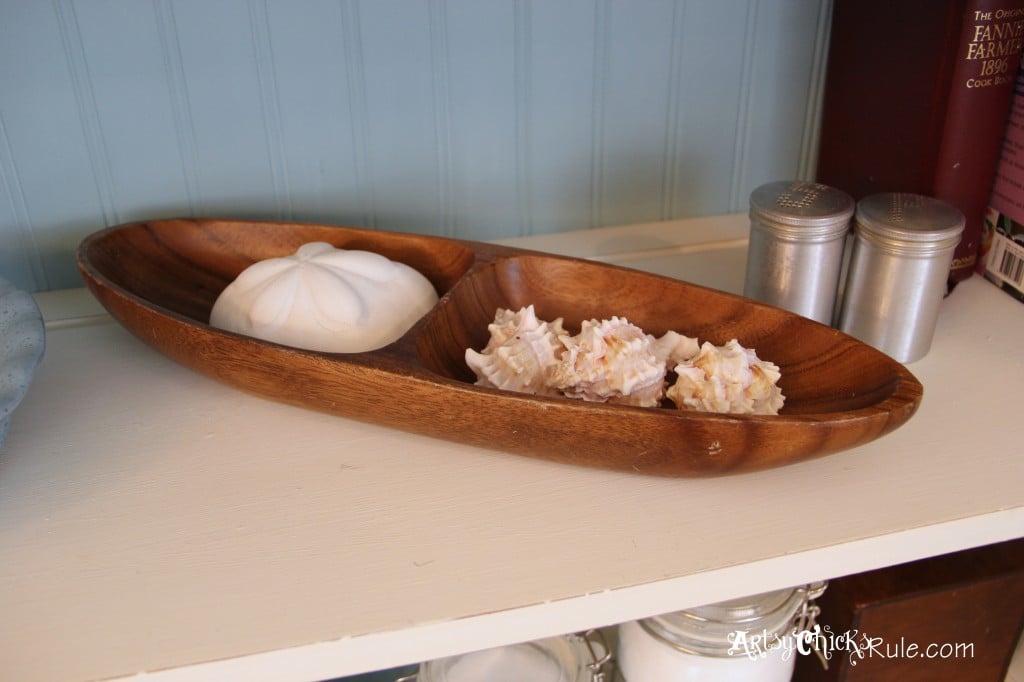 My baking items. Tray and canisters came from IKEA.
It's great because I can just grab the whole tray and go.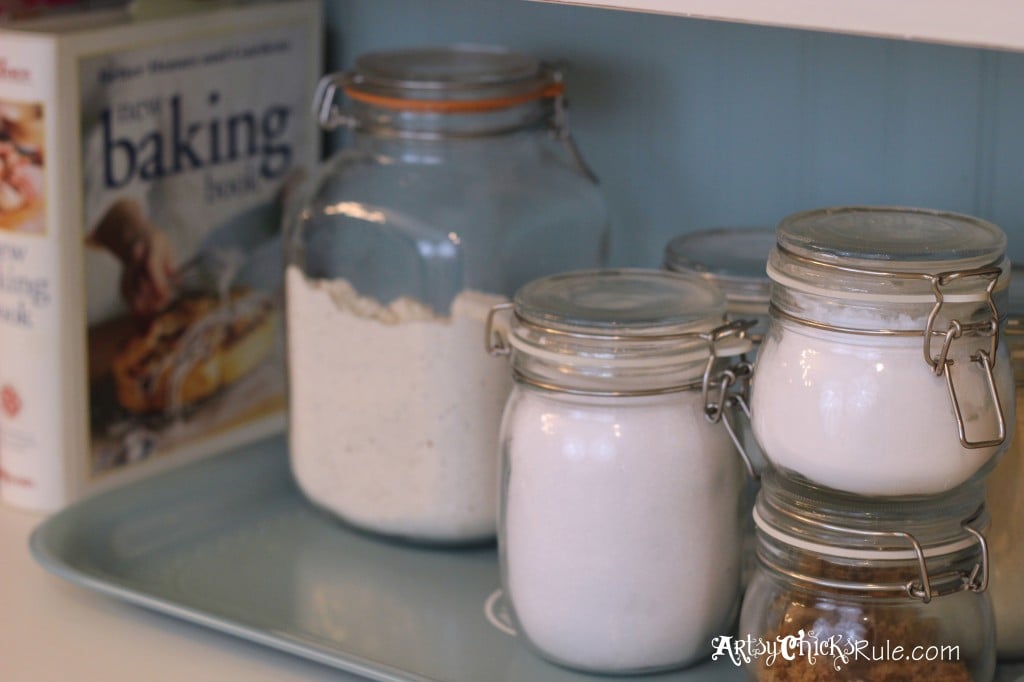 And how I have it styled for now…always subject to change around here. ;)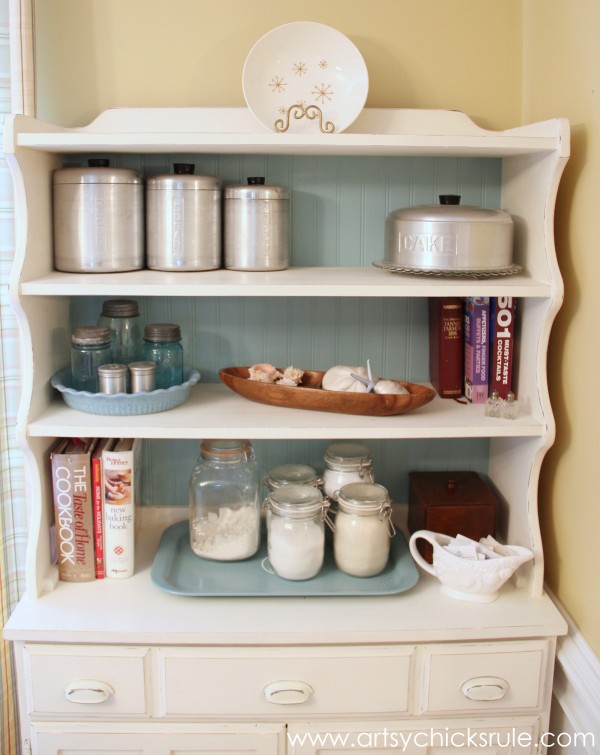 It's amazing what a little paint can do, right? I know…it still gets me every time.
PIN this to save this bakers hutch for later!!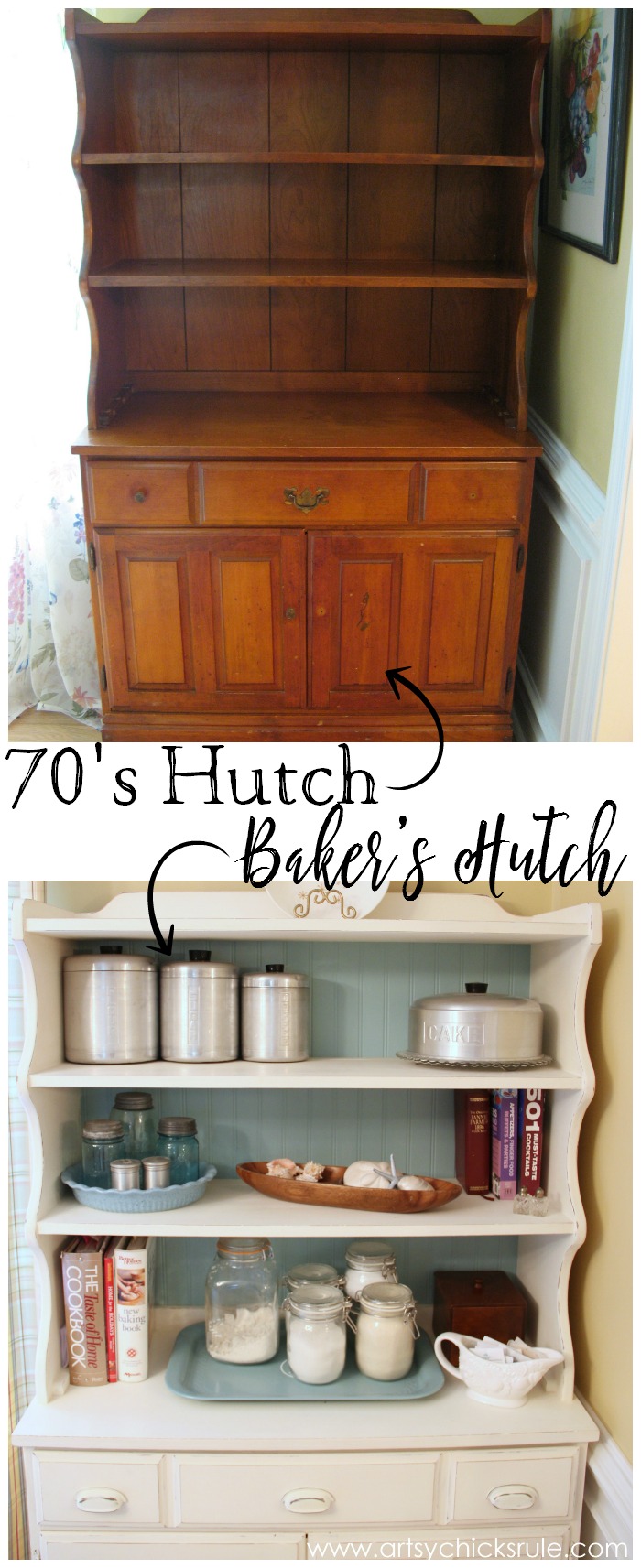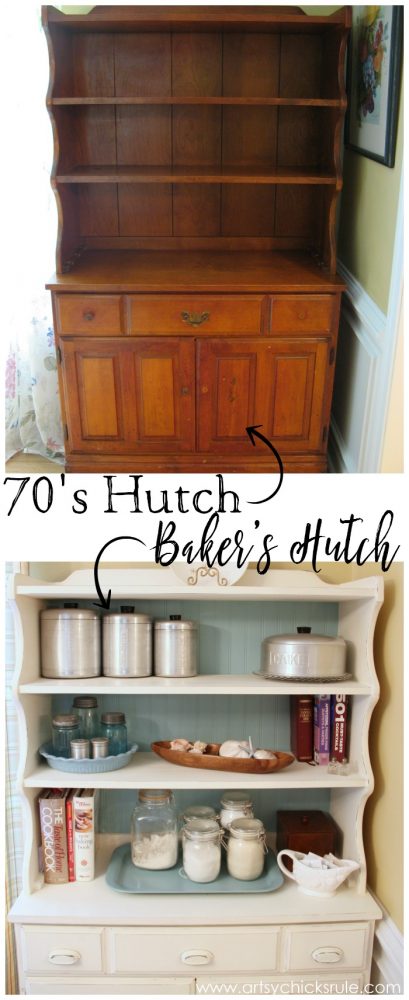 I have a cute signed planned (<<<— see it now!) for the top of this. More to come on that later.
Something sort of "bakery"-ish….so stay tuned.
Be sure to check in later when I share how I PAINTED this chair! (yep, I did!)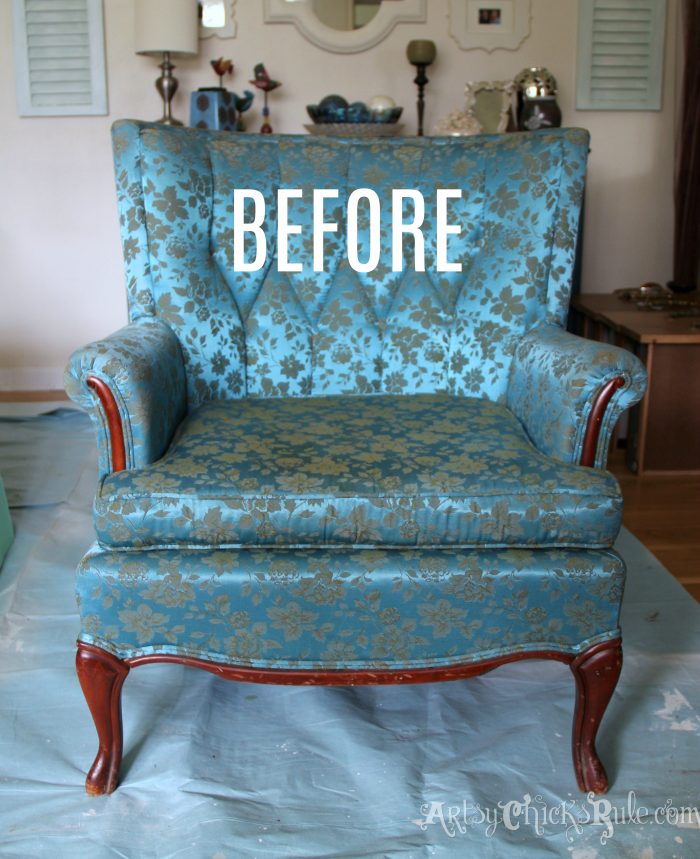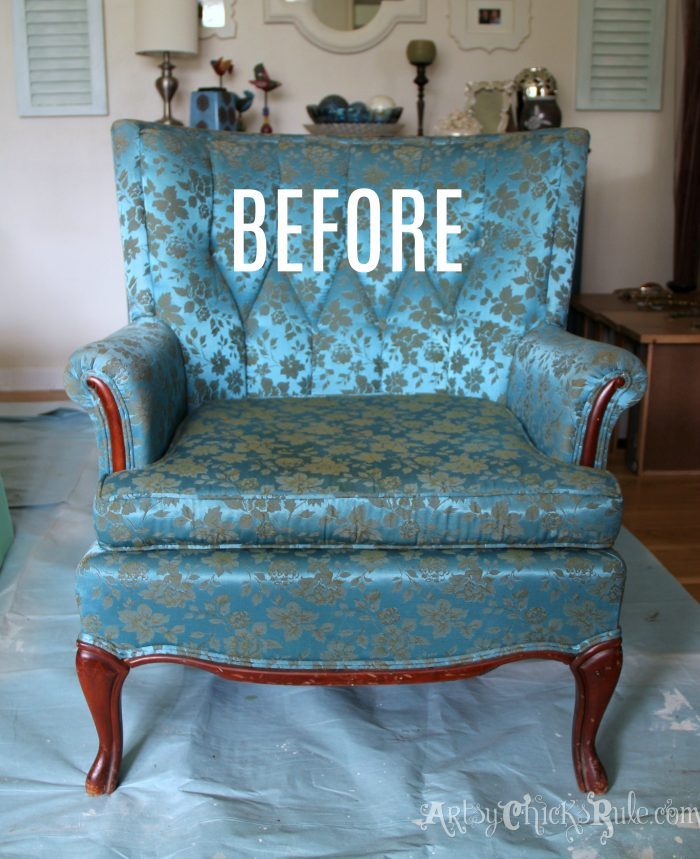 UPDATE!!! You can see it now, here!
So, do you ever come across old furniture like this? I would bet you do. ;)
Hopefully you are snatching them up and bringing them home to transform.
If not, you should be!