17 Pumpkin Craft Ideas (fun for all!)
This post may contain affiliate links. Please see disclosures here.
When I think fall, I automatically think PUMPKIN. Don't you? Today I'm sharing a big ole bunch of pumpkin craft ideas to satisfy your fall pumpkin craving! ;)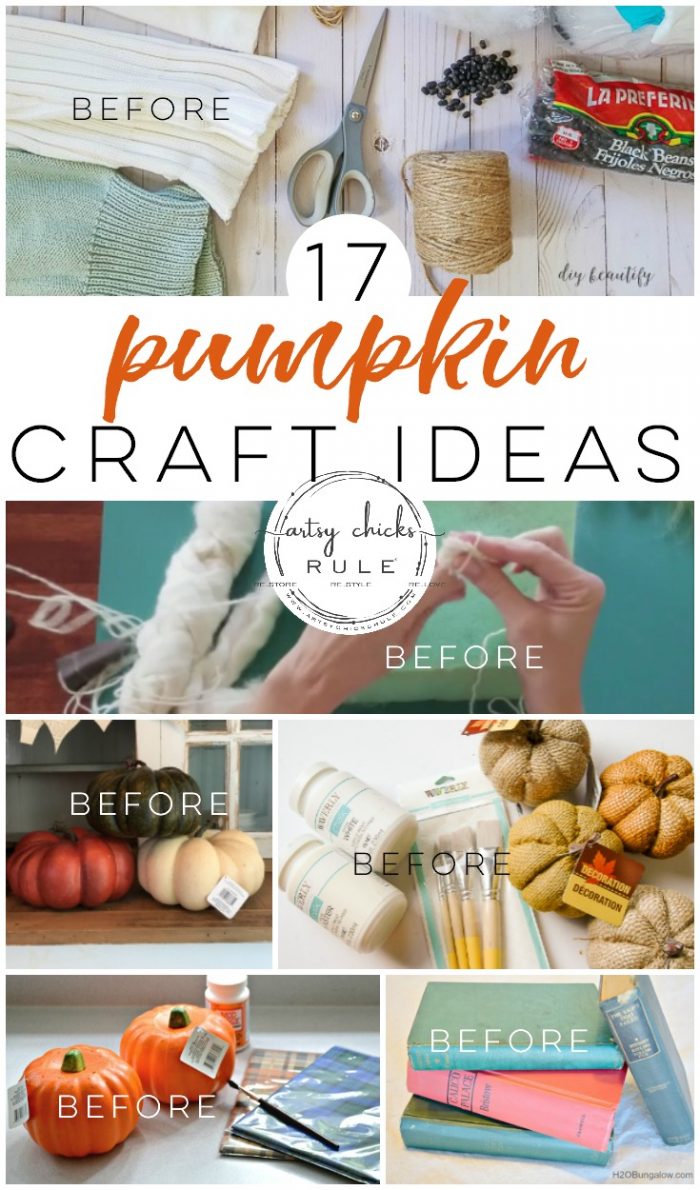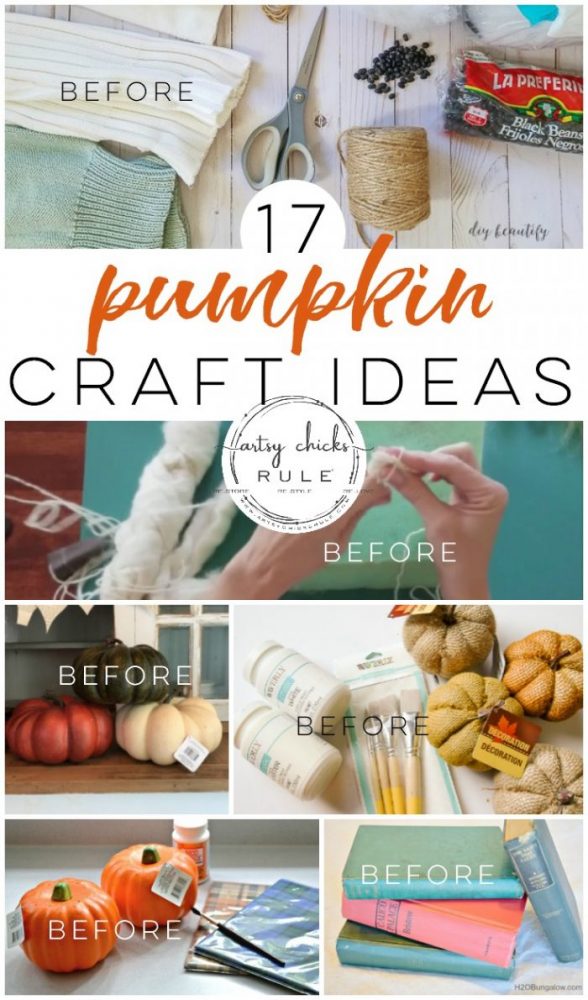 Seriously, who doesn't think pumpkin when fall comes around? I mean really.
How can you not think pumpkin when everyone is spouting off about pumpkin spice this and pumpkin spice that at this time of year. lol
You do know that Pumpkin Spice Latte (or whatever) is back at Starbucks, right? Haha…I would have no idea since I don't usually hit up Starbucks and don't drink coffee often, in general (I'm mostly a tea girl).
Am I the only one that's not into those drinks at Starbucks????? I sometimes feel like it! ;)
But the few times I do enjoy a cup of coffee, I enjoy the yummy pumpkin spice creamers in it ( non dairy for me! ;) ) in the fall.
So can you guess the time of year that I do indulge in a coffee or two? Yep, fall.
Just so I can drink that lovely pumpkin spice creamer. lol
But they aren't from Starbuck's…you know, just regular ole coffee and the creamer you can buy at the grocery store.
And since it's "pumpkin spice everything" right now, I had to go ahead and create a t-shirt to go along with it, too. :)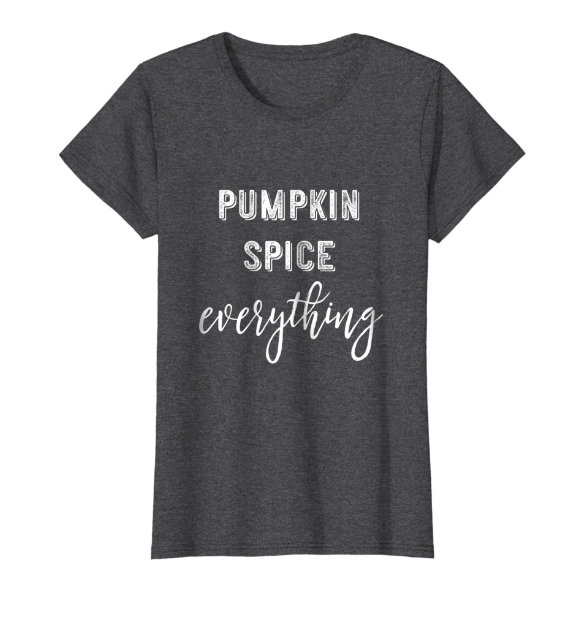 Just in case you are in the "everything" camp. ;) (or know someone who is)
You can find the shirt here >>> Pumpkin Spice Everything T-Shirt
So today I'm bringing you a pumpkin bonanza! Bunches of pumpkin craft ideas that would be fun for all.
And oh so fun for your fall decor, too.
If you missed the first in this series, you can catch it here >>> Simple Fall Decor Ideas
The second one here >>> 17 Creative Fall Craft Ideas
Please remember to hop on over and visit each project/post to get all the details. (and to save it to your Pinterest boards from there) :)
PUMPKIN CRAFT IDEAS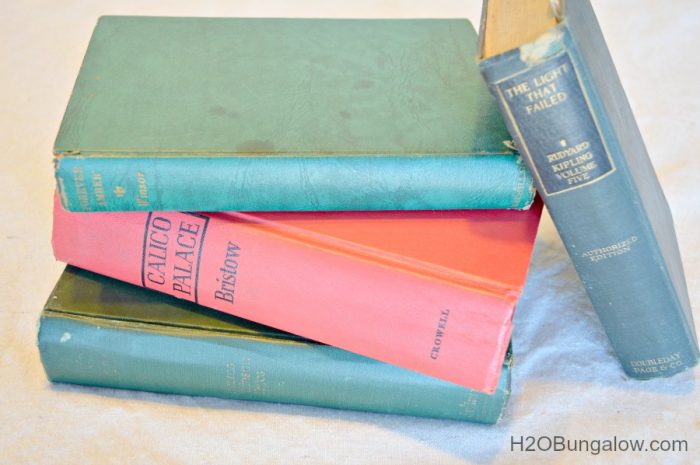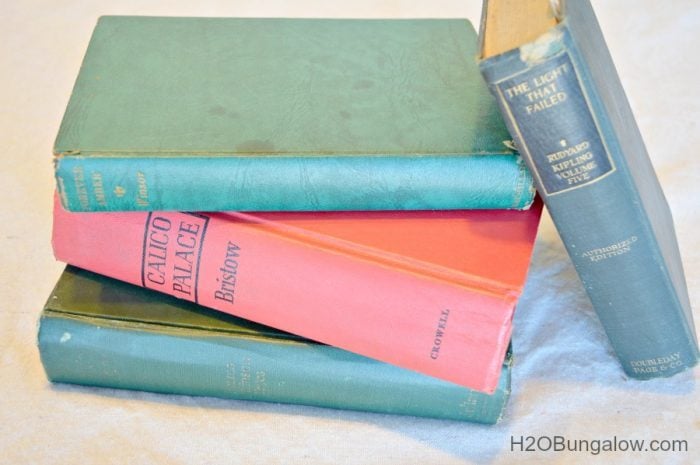 Wait til you see how Wendi over at H2o Bungalow turned these old books into pumpkins!
See them here >>> DIY Book Pumpkin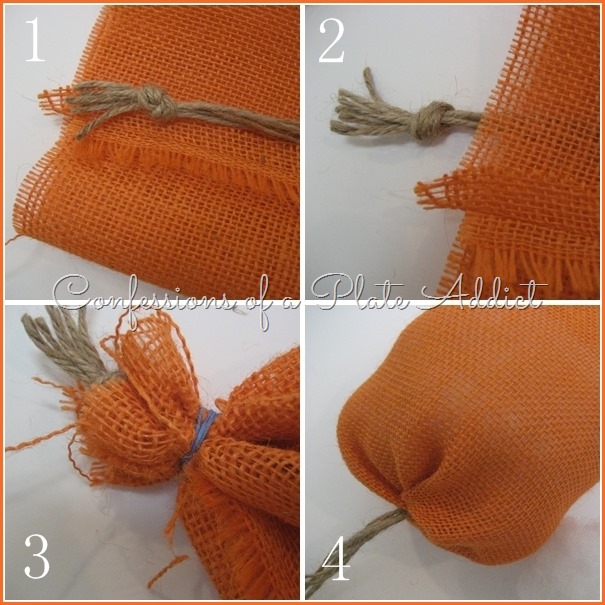 These little burlap pumpkins from Confessions of a Plate Addict are the cutest!
See them here >>> Burlap Pumpkins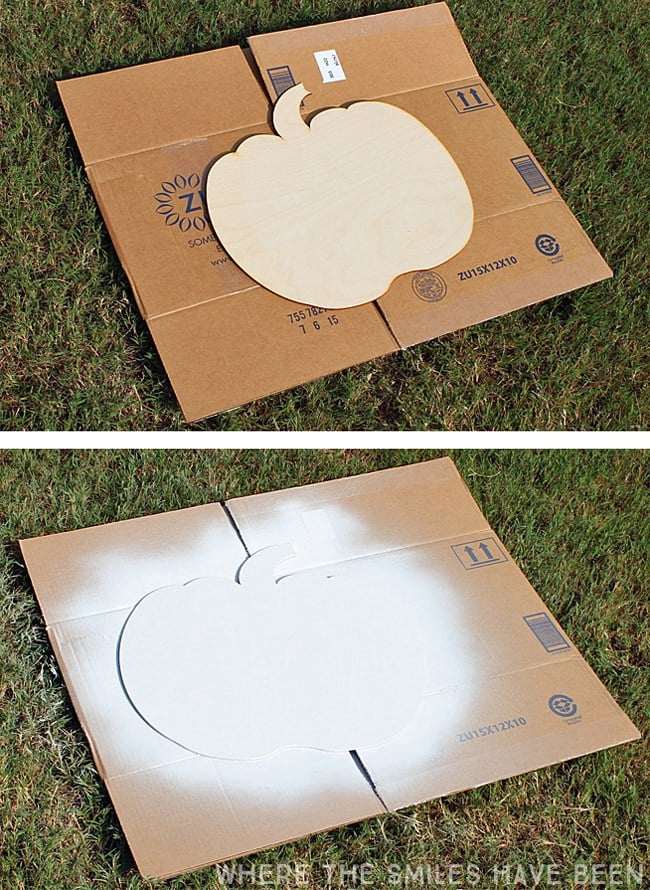 This is MY kind of pumpkin, right here! I just love this.
See this door hanger pumpkin from Where The Smiles Have Been here >>> Shabby Chic Happy Pumpkin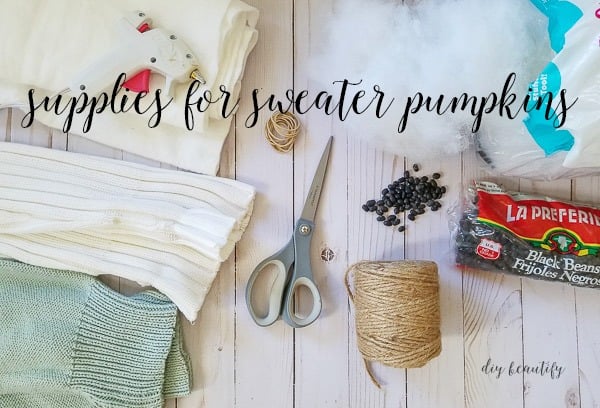 Absolutely adorable sweater pumpkins from DIY Beautify.
See how she made them here >>> DIY Pumpkins From Sweater Sleeves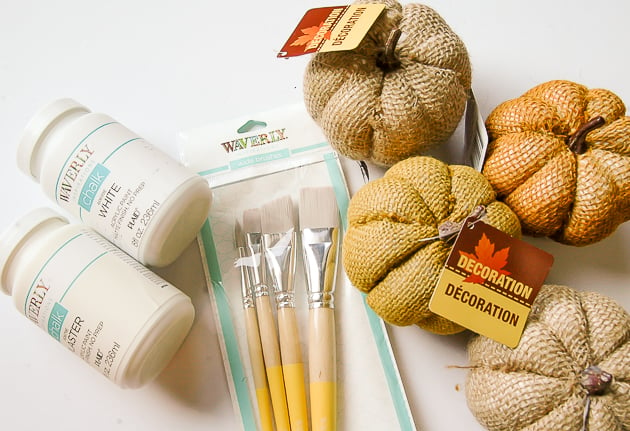 All Little House of Four needed was paint to make these pumpkins amazing! (plus another little something too ;) )
See them here >>> Inexpensive Way To Update Dollar Store Pumpkins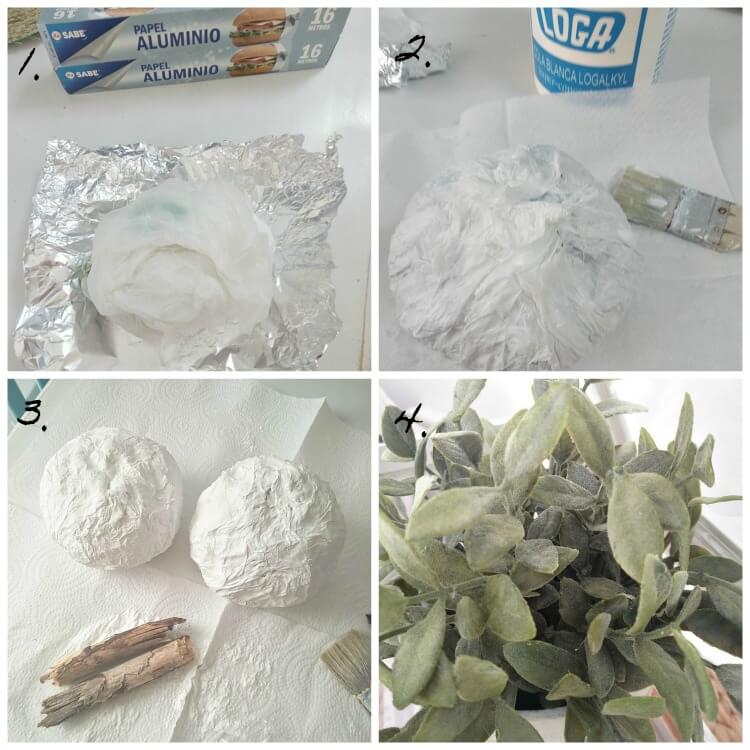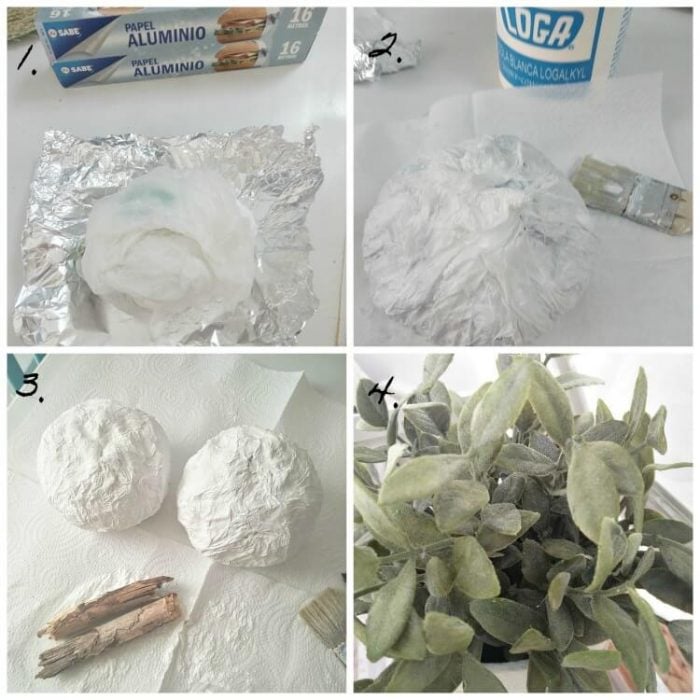 Want to see something really creative? You'll want to check out these paper maché pumpkins from Kreativ K.
See them here >>> Easy DIY Paper Maché Pumpkins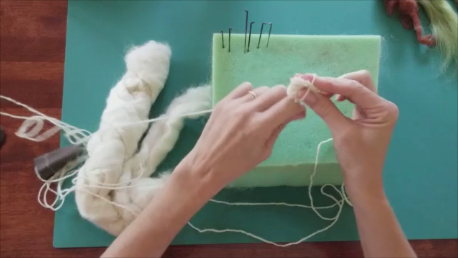 Nourish and Nestle made THE cutest little pumpkins ever!
See them here >>> Mini Needle Felted Pumpkins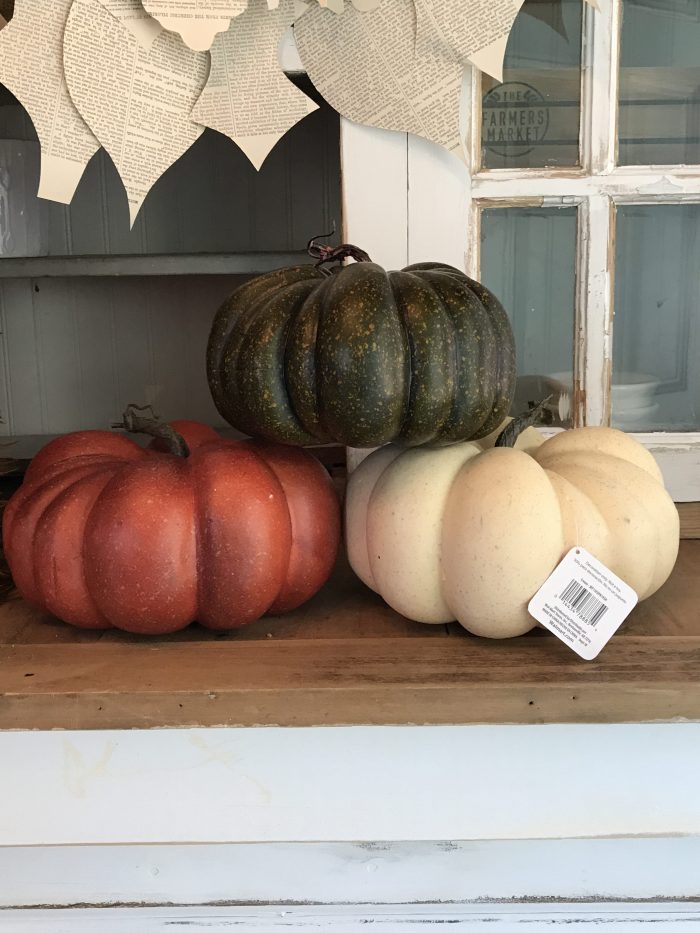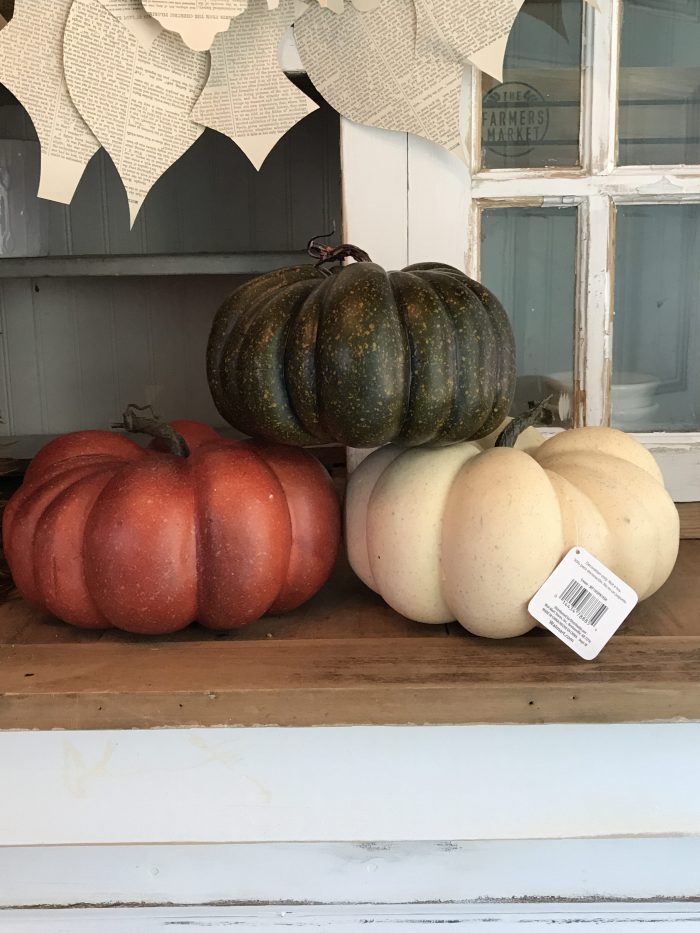 Are your pumpkins the wrong color for your desired decor? Check out what The Pickled Rose did with hers!
See them here >>> Painted Pumpkin Tutorial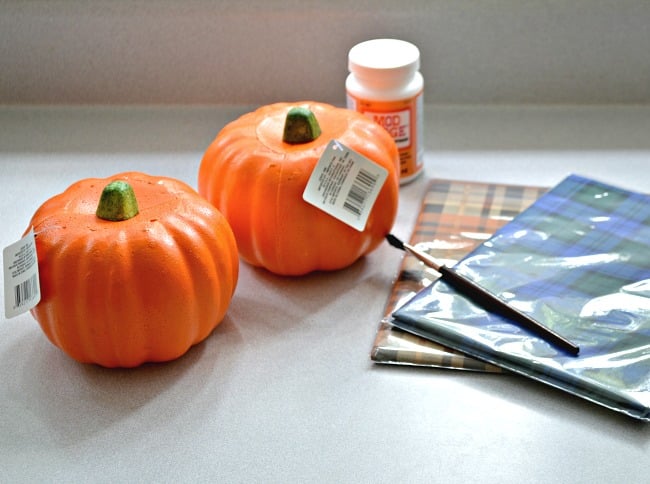 Another fun pumpkin makeover from my friend Kristi over at Chatfield Court. (see that plaid??? :) )
See them here >>> Dollar Store Pumpkin DIY
………………………………………………………………………………………………..
Did you love those fun pumpkin craft ideas??
Here's even more!
How To Make a Fabric Pumpkin From a Cloth Napkin – Craftivity Designs
Bohemian Style Bandana Pumpkins – Love My Simple Home
Coffee Filter Pumpkin – Dazzle While Frazzled
Easy Fabric Pumpkins – Sweet Things
Fabric Pumpkin For Fall – Shoppe No 5
Velvet Pumpkins From Upcycled Thrift Store Clothing – Create and Babble
Fabric Pumpkins – PMQ For Two
DIY Painted Fall Pumpkins – The Purple Hydrangea
PIN it to save it for later!!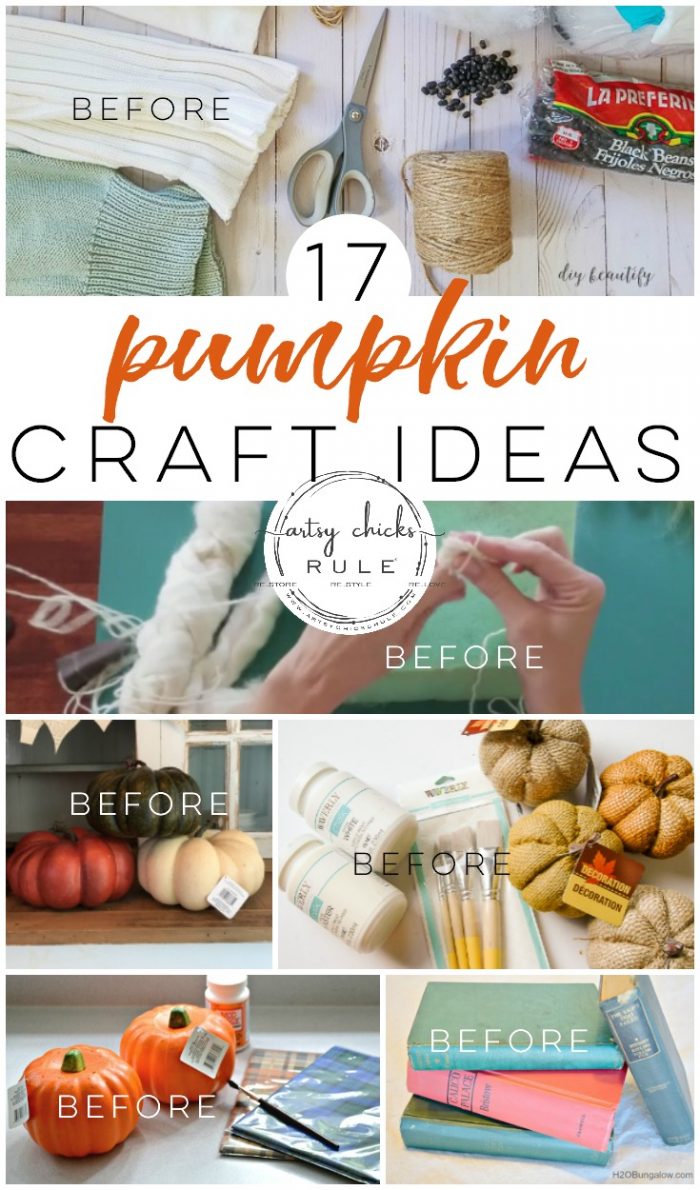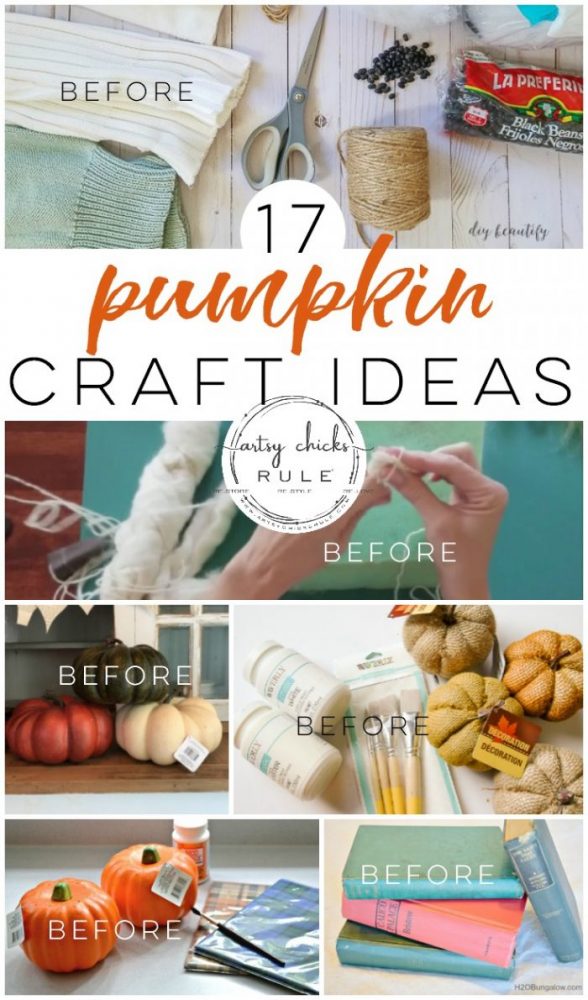 ……………………………………………………………………………………………..
I hope you enjoyed these fall pumpkin craft ideas today. :)
It sure is feeling like fall more and more, isn't it?
So are you a Starbuck's Pumpkin Spice fan? I have to know! lol
Hope you have a wonderful weekend!
xoxo