I'm sharing a super thrifty – NOEL Holiday Decor – tutorial for a tour I'm in with a bunch of my friends….
the 12 Days of Christmas Tour
We all got to choose our day…of the 12. How fun is that?
I chose 4 Calling Birds.
I wasn't sure what I'd create or how I'd even incorporate 4 birds, or any birds, into a holiday decor item.
But this is what I ended up coming up with!
So very thrifty too.
These are the bottles I used.
Yep.
I poured the wine into an empty wine bottle I had (because I didn't want to waste!) ;)
I could have probably found some small bottles at the thrift store, mismatched (which actually would have been cool), but I was out of time to create.
So I removed the labels first.
Then I sprayed them with Looking Glass Spray Paint.
I sprayed several coats, drying in between.
AND I spritzed them with water before spraying every time too.
I wanted them to have a "mercury glass-ish" finish, not just a plain mirrored finish.
That worked out pretty well.
Afterwards I just rubbed over them and where the water had been, the paint came off….leaving it looking a bit mercury glass-ish. :)
I found these "birds" at the thrift store….a whole bag for $2.98.
I have NO idea their intended use but they were perfect for mine! (they all have a small hole in the bottom…any ideas??)
They were ceramic and an off white color.
I sprayed them with a white primer to get them "white".
You can see the difference in that shot.
And the "NOEL" that I cut with my Silhouette Cameo.
You can see some of my other projects with the Cameo here – Merry Christmas Sign and – Kitchen Gather Sign.
Anyway, after the primer dried, I brushed with Mod Podge and sprinkled a very iridescent, red tinted, glitter over them.
It's always so hard to photo glittery, shimmery things.
But hopefully you get the idea.
They are SO pretty! :)
Next I layered the rim opening of the bottle with hot glue….
I was creating a "base" for the bird to sit on.
I kept adding to it until it looked like this…
About 3 passes to get that.
Then I filled the center area with hot glue and stuck the base of the bird in.
That created a nice, sturdy base for the birds.
Then I applied the letters….and it was a BIG FAIL.
I didn't take photos because I was panicking a bit and not thinking of photos! ;)
But no biggie, easily fixed and adjusted.
I had used the transfer paper with the vinyl letters I cut out…which works fabulously on most things.
But on this paint. Not so much.
When I peeled back the transfer paper leaving the letters on the glass (the transfer paper is also sticky) it took my paint off.
I guess this paint finish is a bit delicate.
Bummer.
So I went back to my Cameo and cut another set.
I resprayed to replace the removed paint….let them dry, sprayed a sealer coat and applied the new letters.
Without the transfer paper!
I lifted them off the backing paper with a small, pointy knife and laid them ever so carefully on the bottle.
That worked perfectly.
They looked a bit "unfinished" at that point to me.
I remembered I had this pretty red glitter tape from a Valentine's project I did last year.
Perfect. I cut and wrapped it around the neck of the bottles.
I just love how they turned out! (and yes, the "o" is higher than the rest…shhhh ;) )
It's always "iffy" when my mind comes up with something. ;)
I'm never positive it will look how I imagine.
And sometimes it doesn't, or it doesn't work, and I have to adjust.
Sort of like the letters on this one.
But it's usually very fixable. You just have to be flexible.
I am very happy with how this project turned out.
Some close ups….
See the water droplets??
I have decided to used them in the window sill of my laundry room.
Which was crazy hard to photograph because of the window and bright lighting.
(Can you see my pretty red maple in the background? It's so vibrant and red right now.)
I love this shot because it shows the "mercury glass" look they have best.
And I had to use a super bright setting on my camera to get this shot…
Otherwise the bottles just looked black and you get a great view of my back yard instead.
But that's how they are displayed in my home.
Sweet, simple, very thrifty holiday decor.
I have another tour post coming on Thursday.
"Welcome Home Tour". I'll be sharing part of my front porch AND a wreath I made for my front door with a frame and ornaments.
Be sure to check back to see that and my Teal & Red themed Christmas decor.
And, don't forget to check out the rest of the "12 Days of Christmas" tour and my friends' projects below. :) They'll be posting all week!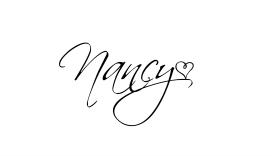 MONDAY December 1st
{Partridge in a Pear Tree}

Simply Fresh Vintage Petticoat Junktion Snazzy Little Things
{Two Turtle Doves}

Confessions of a Serial Do-it-Yourselfer Fresh Idea Studio
TUESDAY December 2nd
Country Design Style DIO Home Improvements mommy is coocoo
{Four Calling Birds}
Artsy Chicks Rule Virginia Sweet Pea
Related affiliate links you may like: