Zebra Chair Makeover (Animal Theme)
This post may contain affiliate links. Please see disclosures here.
Hey everyone!
It's themed furniture day and the theme is ANIMAL.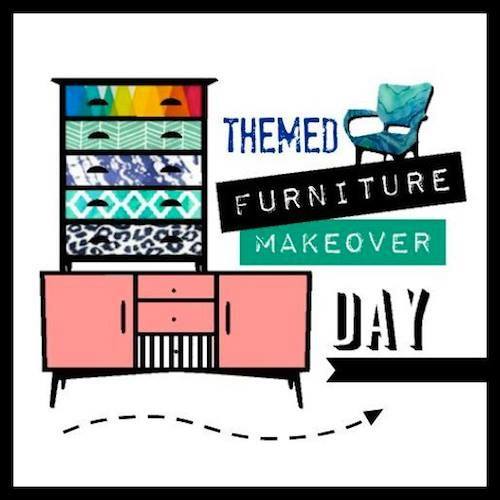 Every month my friends and I get together and do a furniture makeover with a theme.
I love a challenge and furniture makeovers!
You can see the whole gallery of our themed makeovers here –> Themed Makeover Furniture Posts.
So….animal prints are not really my thing and I was a little stumped on this one to be honest.
I had considered doing a piece of furniture and lining the drawers with some zebra, or such, paper but then I came across this chair…..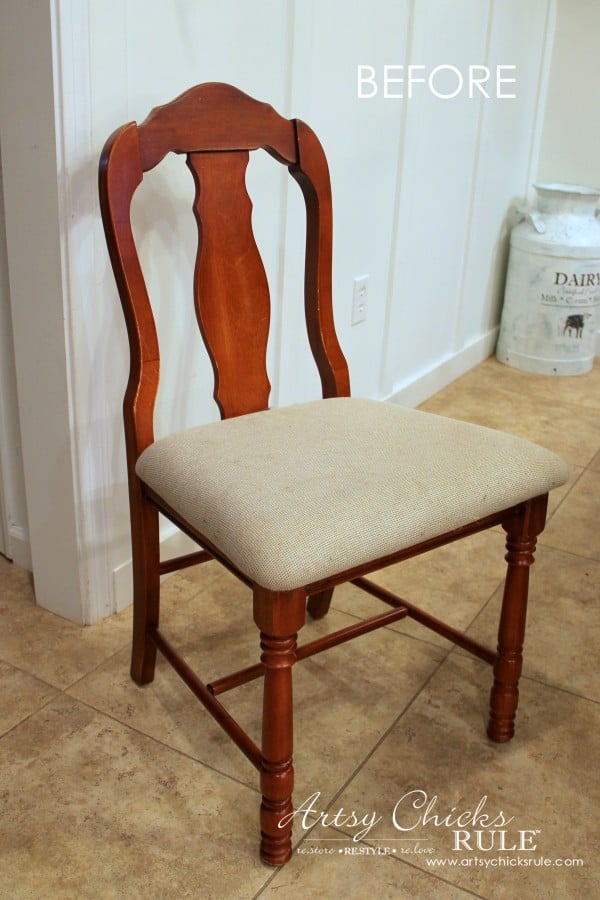 …..for $5 at the Restore.
I couldn't pass it up. It was in great shape too!
I then thought to myself, "hmm, now I just need to find a zebra sheet, shirt or something at the thrift store for the seat".
Out of all the animal prints I could think of, zebra was calling to me.
So can y'all guess what I found as I entered the very next thrift store not even ten minutes later?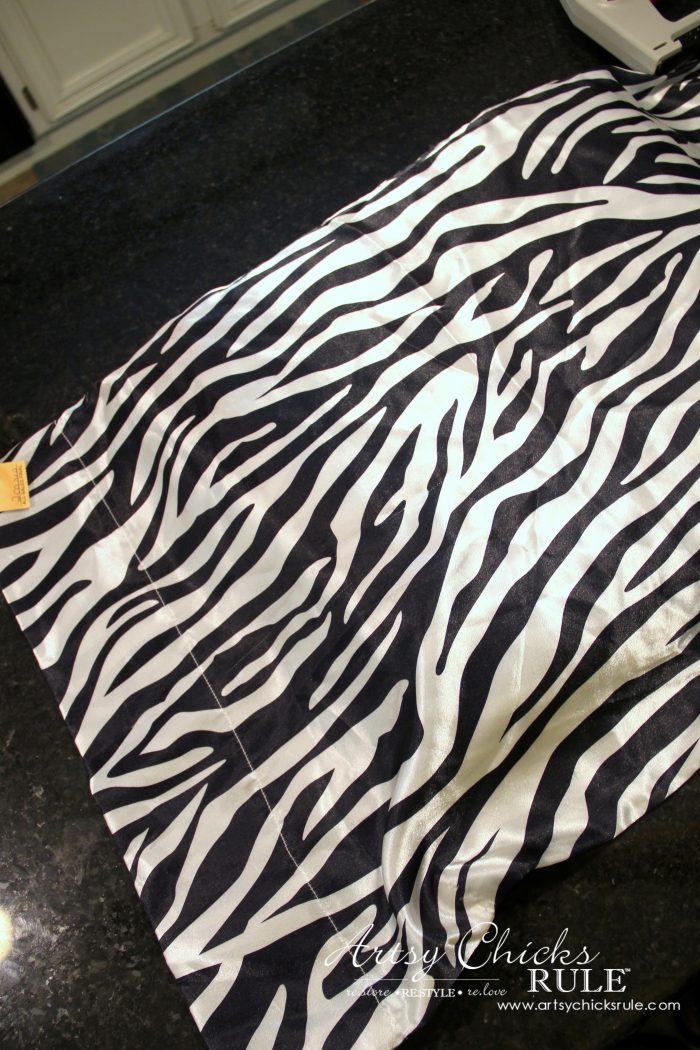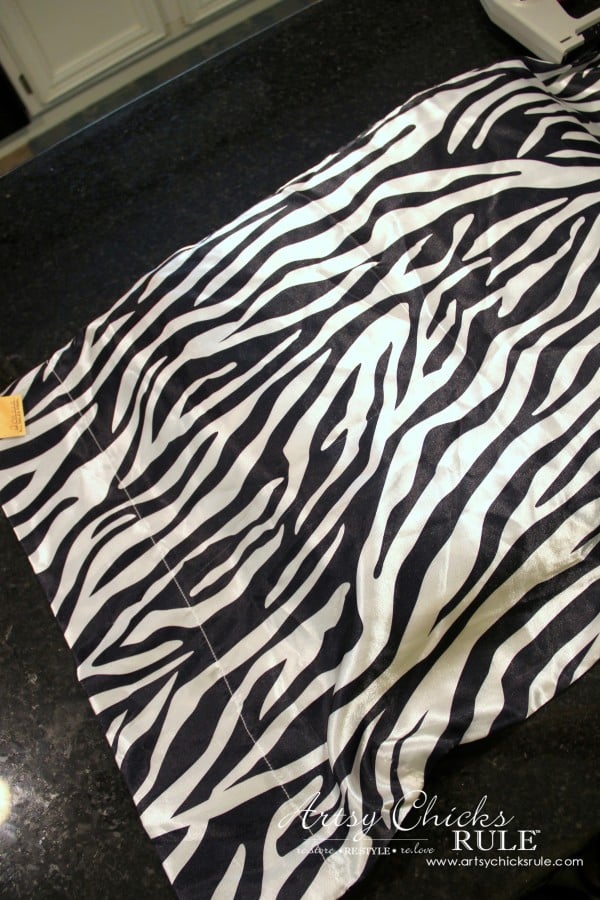 You got it.
Zebra pillow cases (in great shape!) for $1.98.
I LOVE when that happens, don't you?
A thrifty makeover for $7, can't beat that!
I washed the cases and then cut one to fit the seat.
Then I got to covering it…..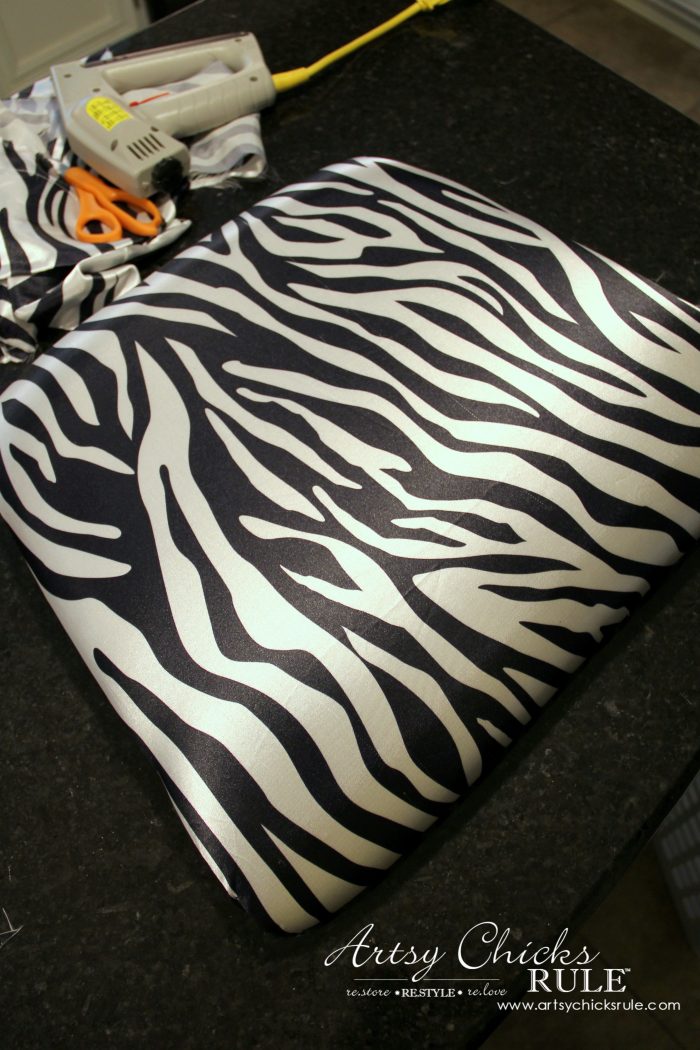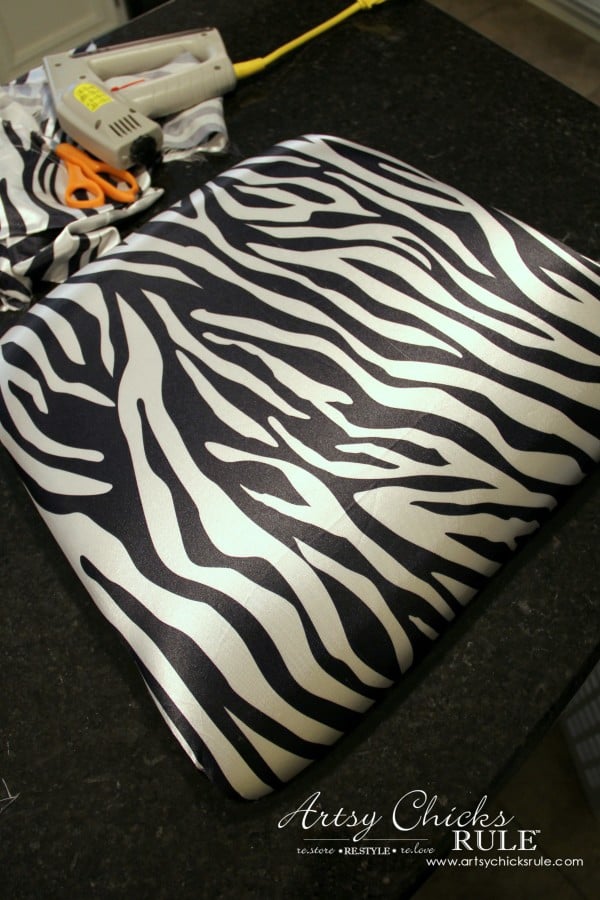 SOOO easy.
Then I lightly sanded the shiny finish of the wood and cleaned it well.
As you may (or may not) remember, I am NOT a fan of painting chairs ….with a brush.
(read this post here about some other chairs I started painting with a brush but finished with spray paint)
So I spray painted with (*affiliate link) Rust Oleum: Blk Hammered Spray Paint instead.
It's the way to go, I tell ya!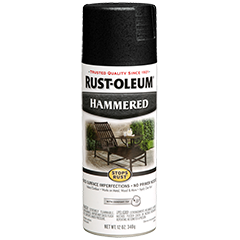 I let that dry for a day and then screwed the seat back onto the chair…..and voila!
Zebra Chair Makeover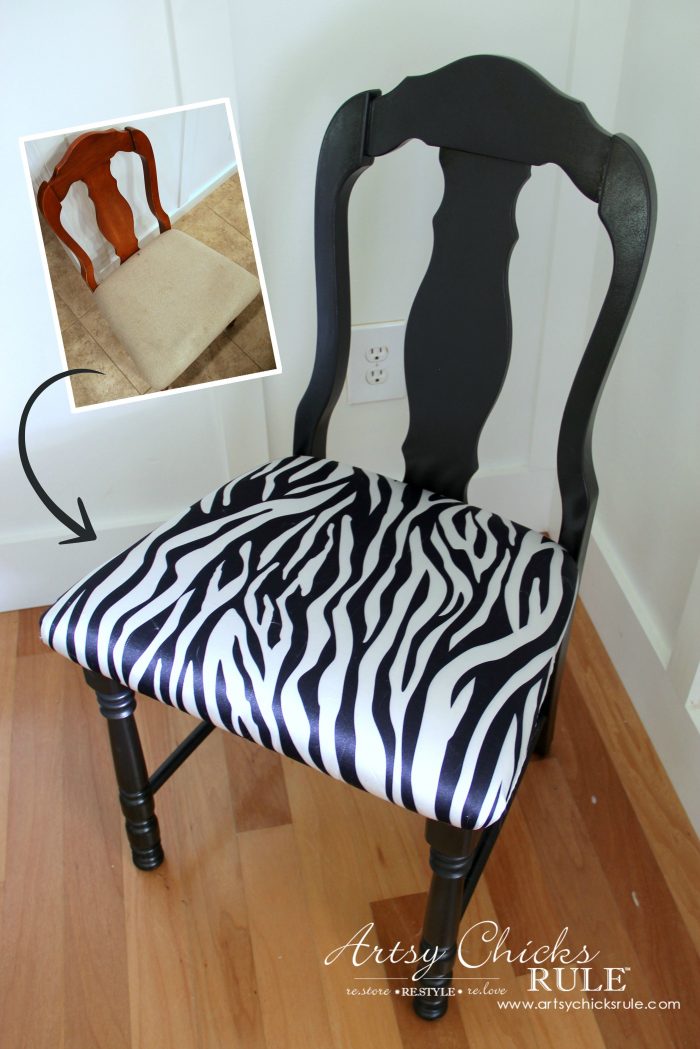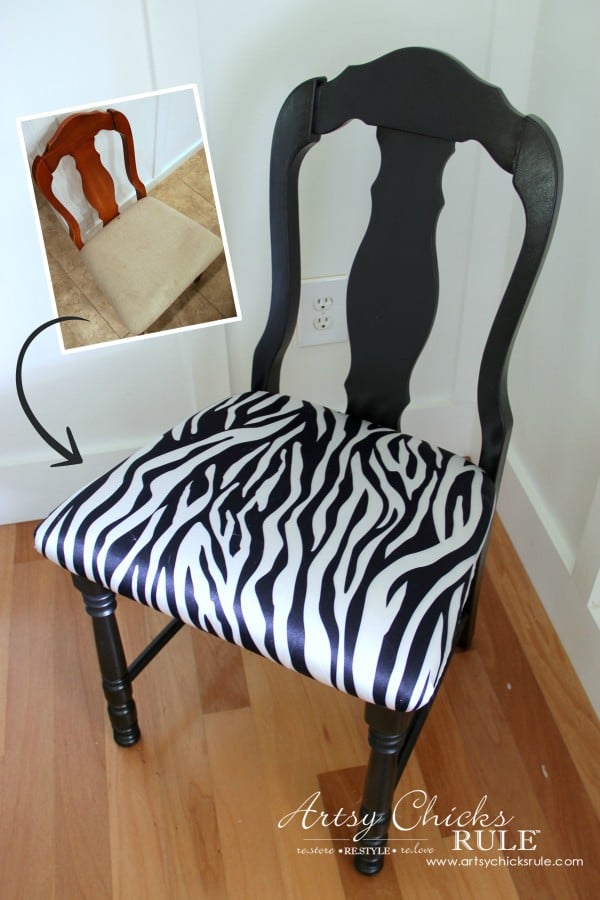 Super simple makeover.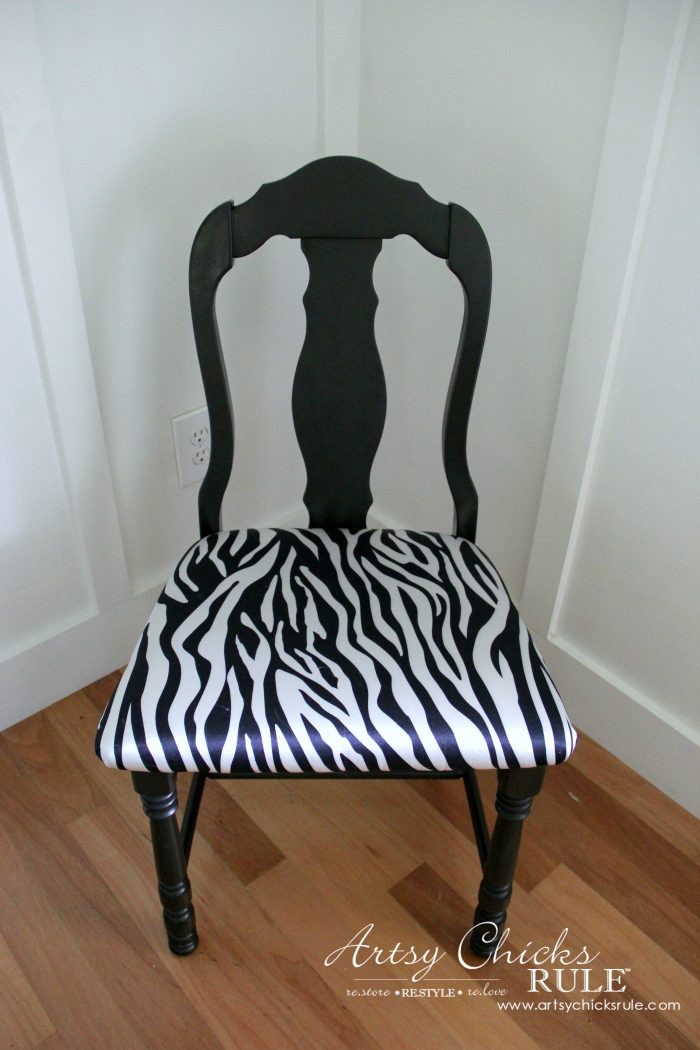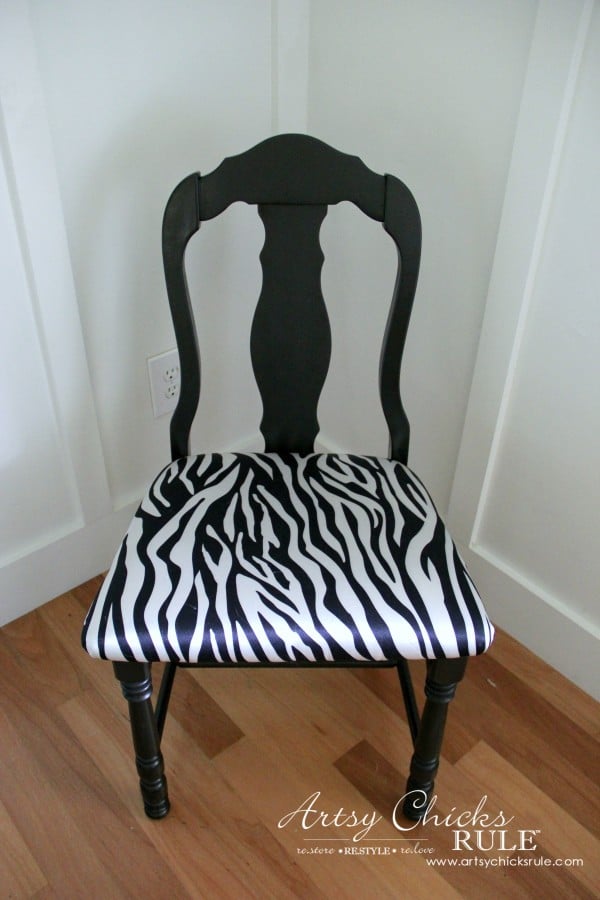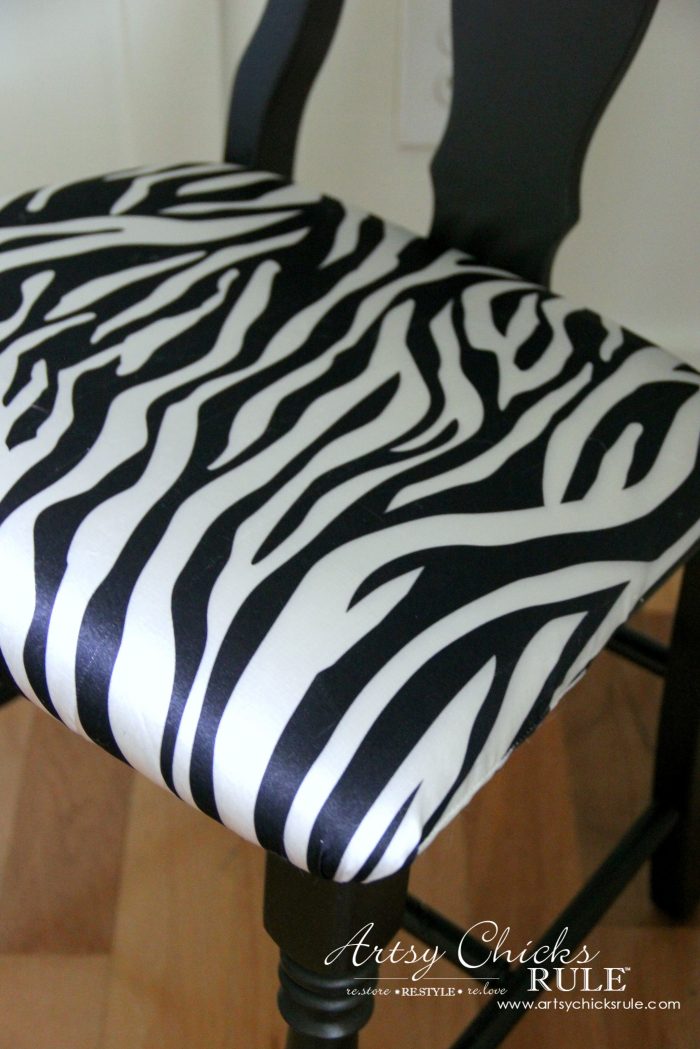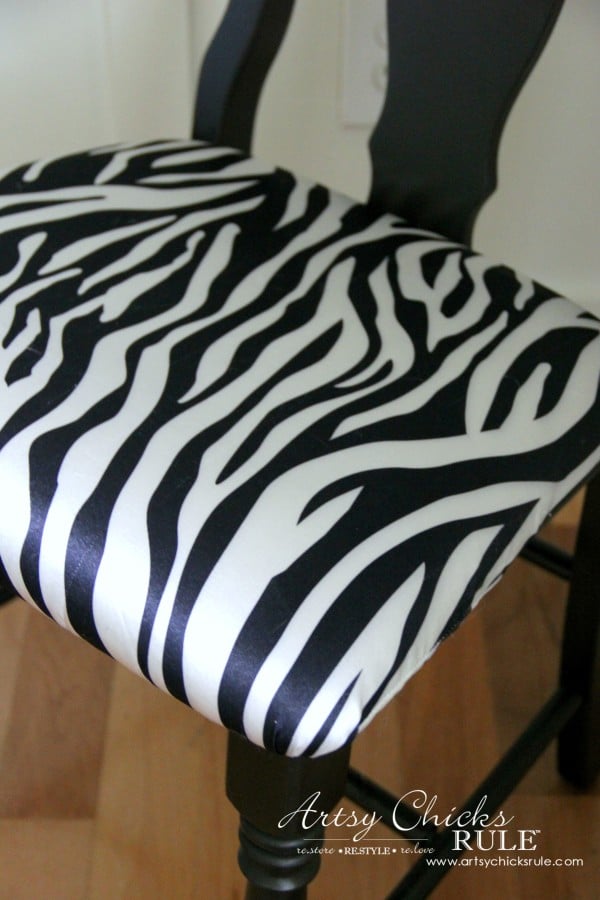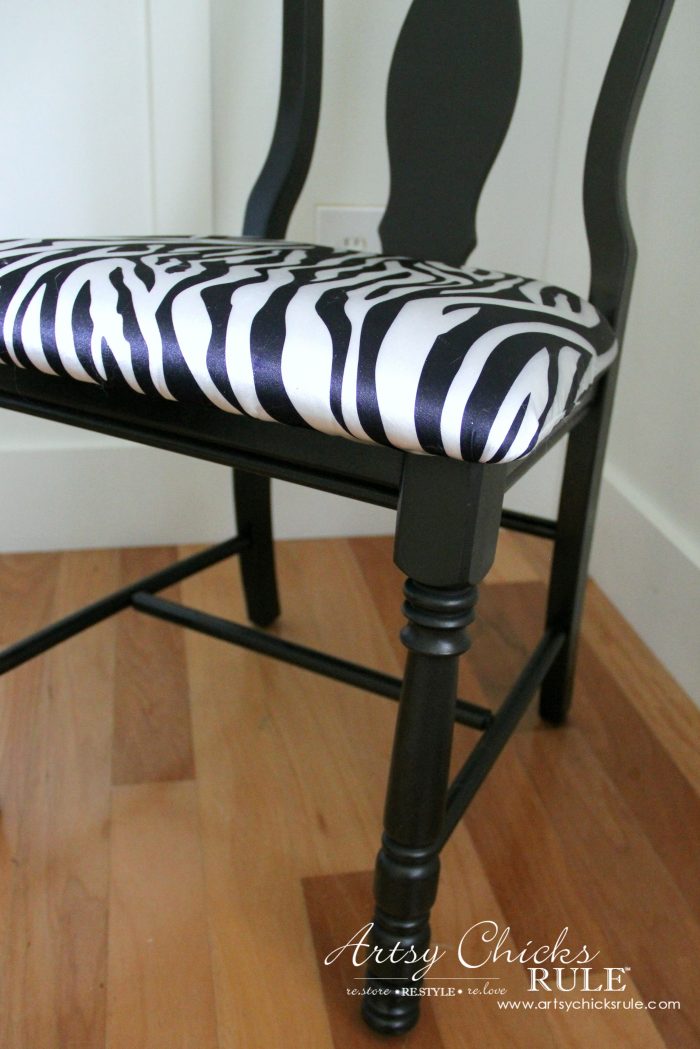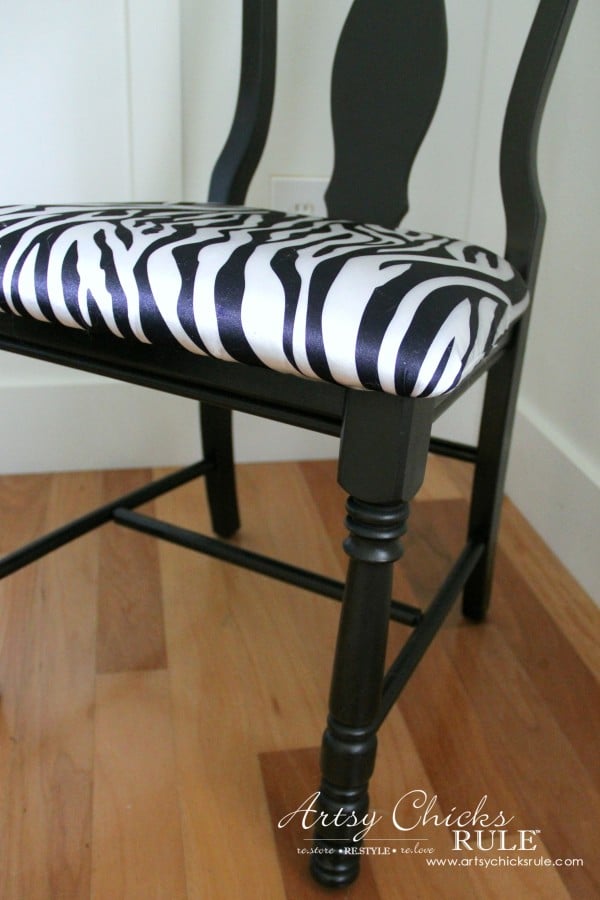 Since the theme was "animal" I thought I'd take a photo with my Ragdoll cat, Beau, on the seat.
I had envisioned him sprawled out (like he is 99.9% of the time) on the seat but he would just not cooperate!! haha
Oh well….. he's a cutie anyway. (and the sweetest cat I've ever known!)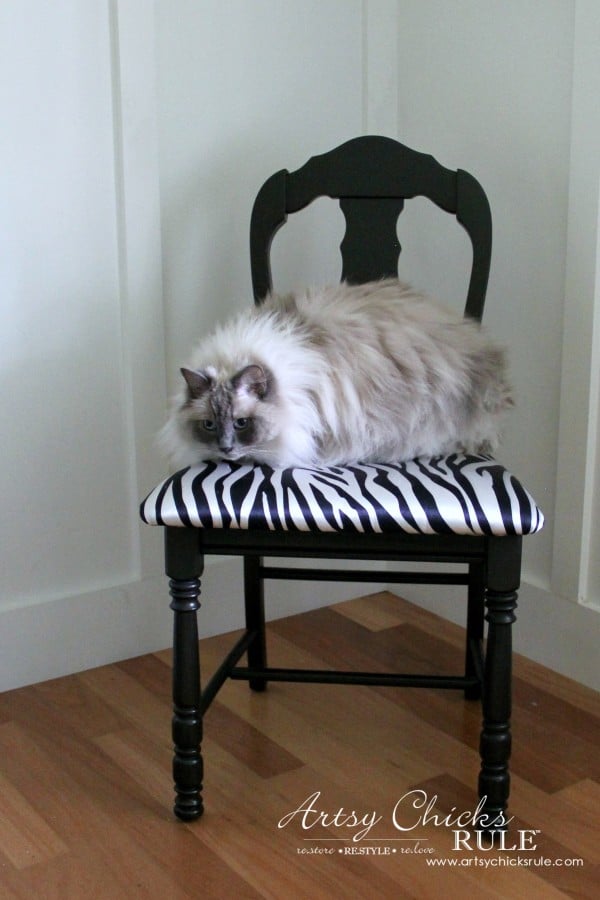 Looking for his exit…. little booger.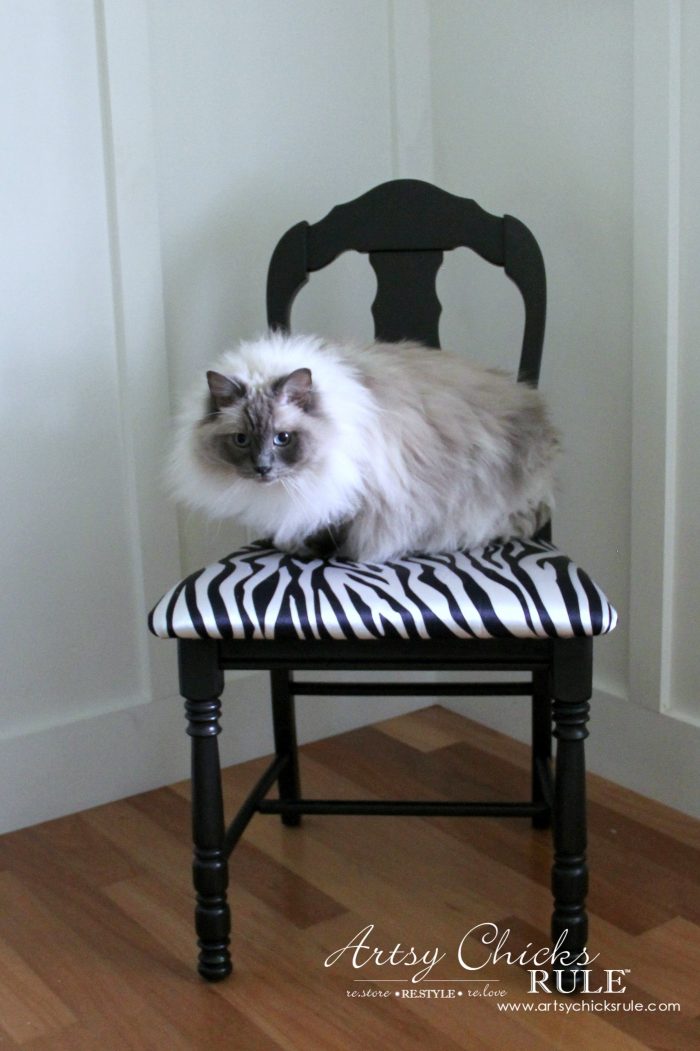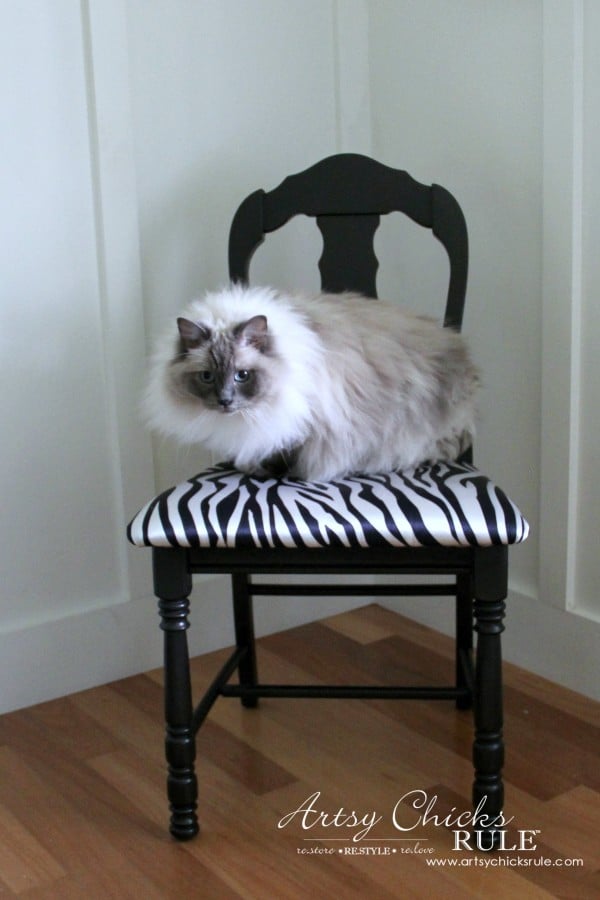 I was snapping these fast….because he was not having any of it! ;)
Except for the .00002 split second he finally laid like this. (blurry photo!)
Looking like the king he is, no less.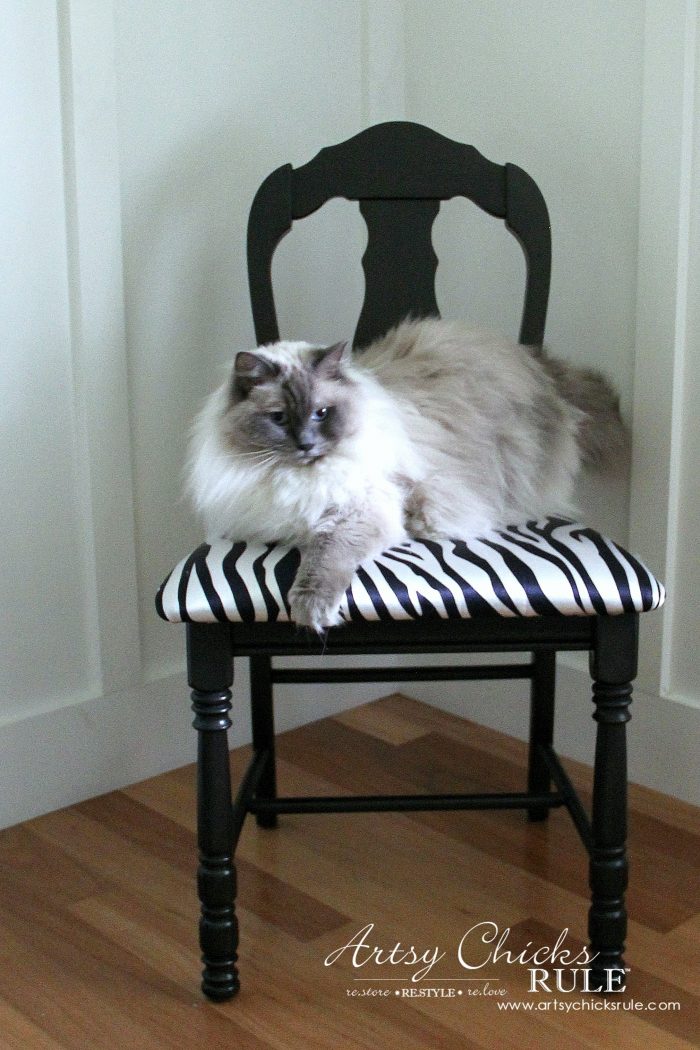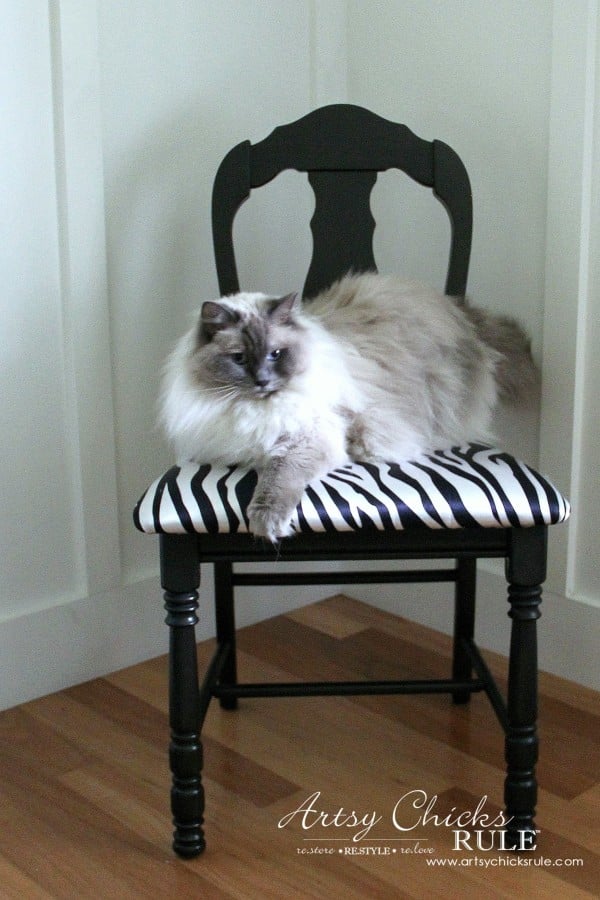 Anyway, apparently he does not like my animal chair. ;)
I added a little coral in for this shot….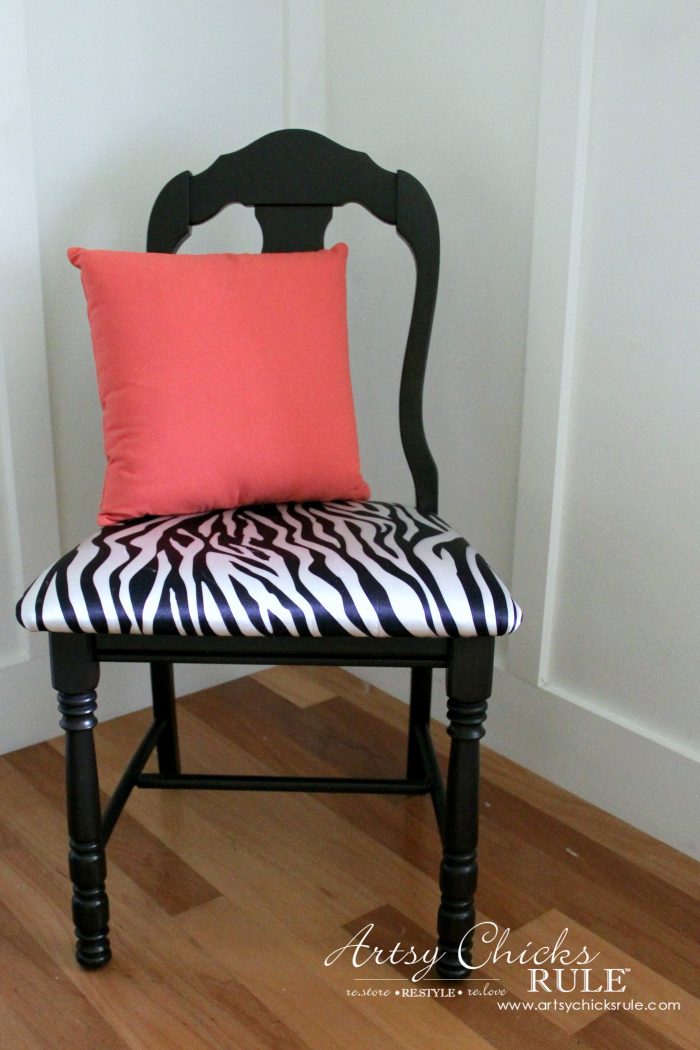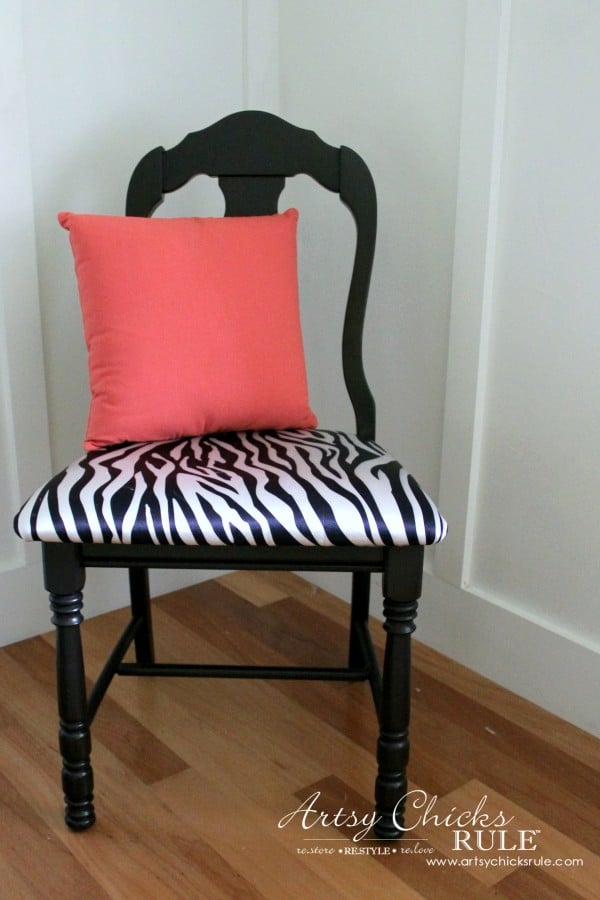 I love the black, white and coral color! So pretty.
This was probably one of THE easiest makeovers I've done.
It'd be perfect in a teen girl's room, maybe at a desk or even in a bedroom corner for clothes to pile up on! ;)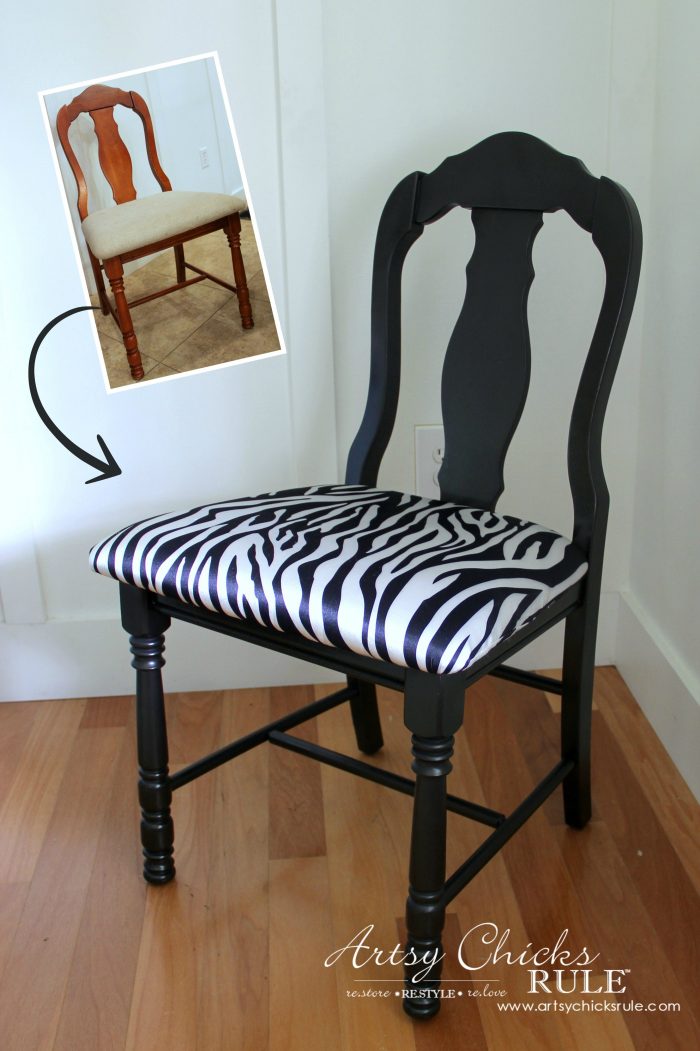 Be sure to check out what kind of animal fun my friends had with their makeovers this month too! (below)
I'll be back next week with a coastal bookcase makeover and Part 2 of our vacation photos. :)
See you then!
xo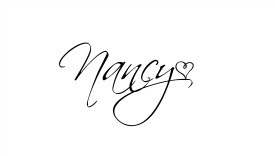 Follow along! –> Instagram ~ Facebook ~ Pinterest ~ Bloglovin
*This post contains affiliate links and is noted by an asterisk. See here for full disclosure.