This post may contain affiliate links. Please see disclosures here.
Enter to win this sweet tote and $100 to our shop! Fun, fun, good luck!
Hello beautiful friends!
Guess what?!
It's time for a GIVEAWAY, don't ya think??
If you are new around here, I like to do giveaways from time to time. It's my way of saying 'thank you' to you! AND I love giving the opportunity for someone to get a little happy mail delivered to their door! Who doesn't love that?!
And it's been a good little while since I've done one. I think my birthday giveaway is the last one I did.
So I thought I'd do one today!
And I thought I'd give away the tote I just made.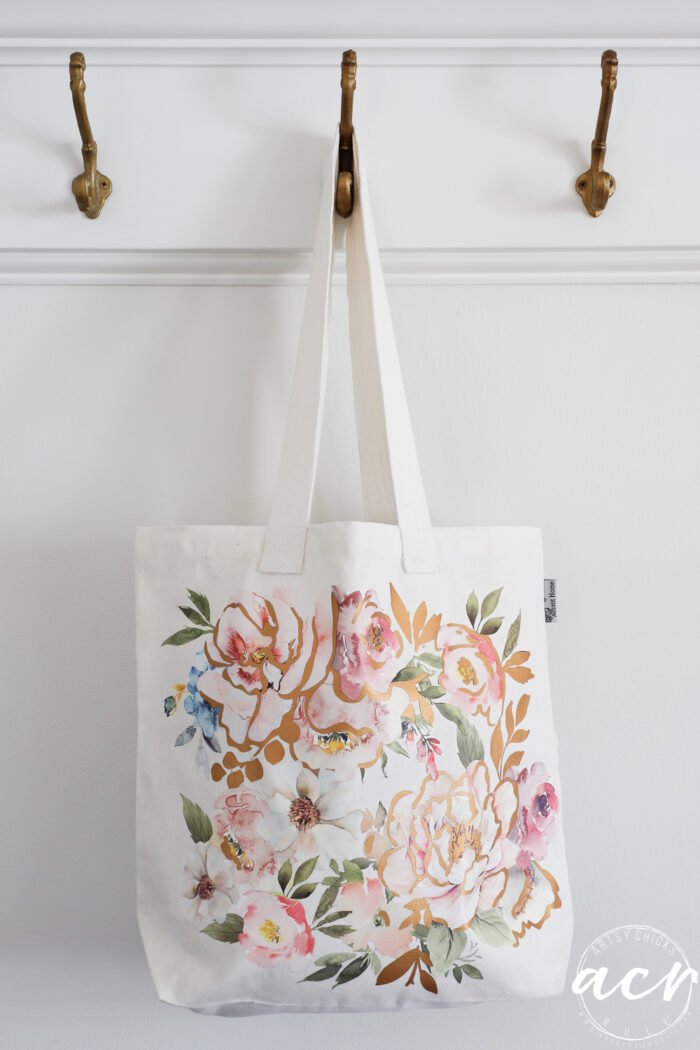 You can read all about it right here, in case you missed it! >>> How To Apply Furniture & Decor Transfers To Fabric
PLUS…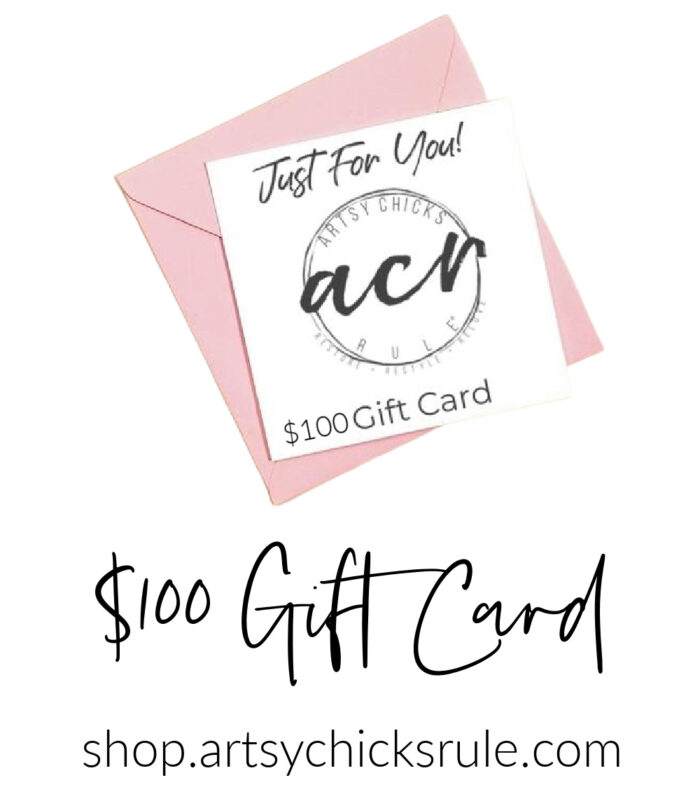 I'm also giving away $100 gift card to my shop >>> Artsy Chicks Rule Shop
Once the contest is over, the Rafflecopter will choose 1 winner at random.
That's it! (if you have trouble with the Rafflecopter box below, you can visit this link to enter instead, "Tote & More Giveaway!")
The giveaway ends Sunday, October 15th at 12:00 am EST.
At that time one winner will be chosen at random and notified via email.
You will have 48 hours to respond. If not, another winner will have to be chosen.
You must be 18 years or older (US resident OR Canada!) to participate. Void where prohibited.
Good luck!!
xo