There's not much a little Chalk Paint (and maybe a stencil or two) can cure! This thrifty night stand makeover is evidence of that!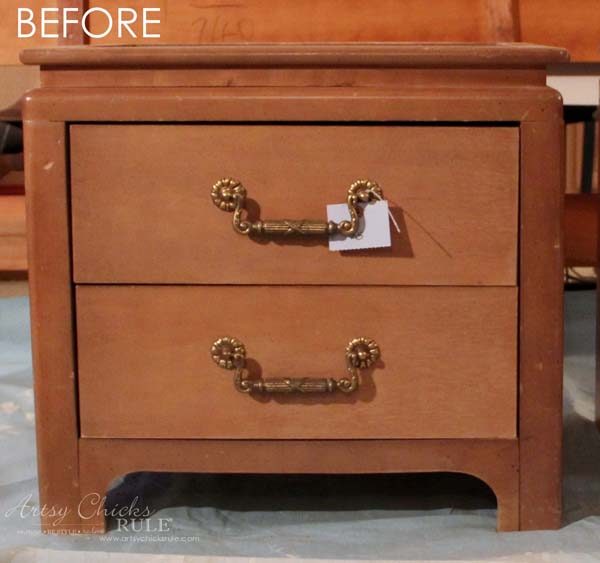 Hey Y'all!
It's themed Thursday! Every month, a few of my blogger friends and I get together to bring you a "themed" furniture makeover.
Last month it was "bold" and I shared this repurposed makeover.  The month before was "metallic"…and I did this Turquoise & Gold Metallic makeover.
This month is "FLORAL"or "FLOWERS".

(You can see previous month's themes here –> Themed Furniture Tour )
Who doesn't love flowers? I LOVE them. I just planted a bunch in my yard this past weekend.
Love this time of year!
I had a few things in mind for this project but finally pinned it down to this—>a thrifty night stand makeover.
I think I paid $15 for the pair. (and they are solid wood and HEAVY)
Thrifty Night Stand Makeover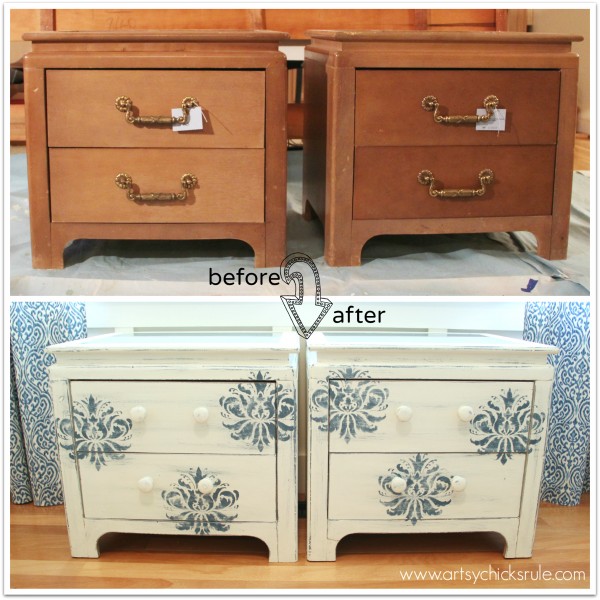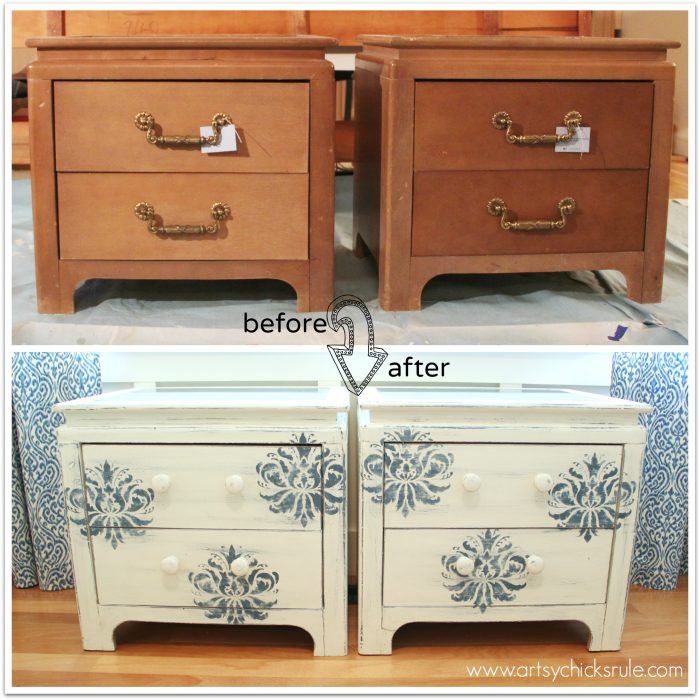 They were pretty beat up and the wood was kind of a weird color that didn't really match.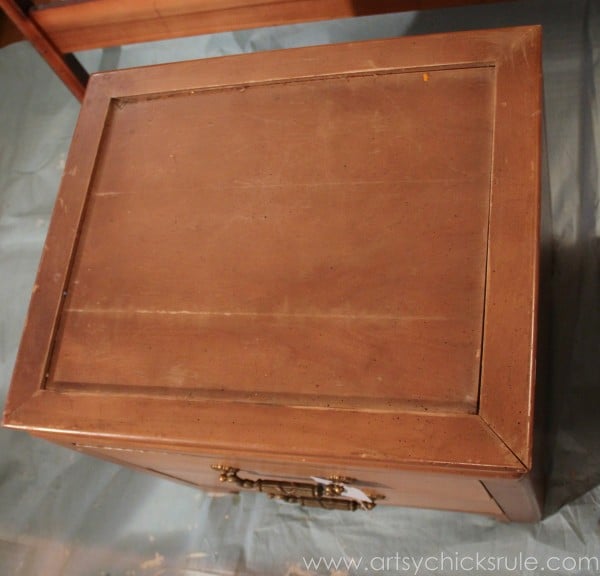 There are glass inserts that go in the top.
I originally wanted (well, I originally wanted several things that didn't pan out) patterned fabric or paper of some sort under the glass on the top.
Unfortunately I never found anything I liked to put there.
And I also originally wanted them to be Aubusson Blue as you can see here….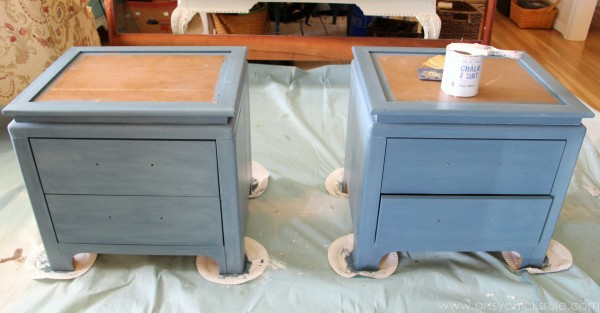 I waxed one (with Duck Egg tinted wax) and said "no", not what I want. (now I kind of like it, go figure, ha!)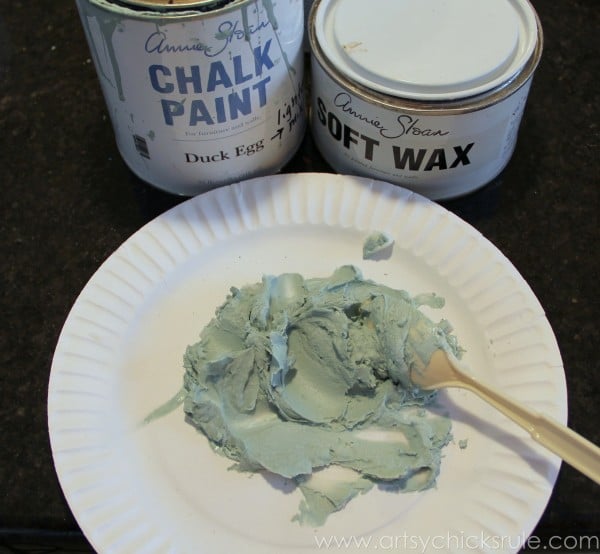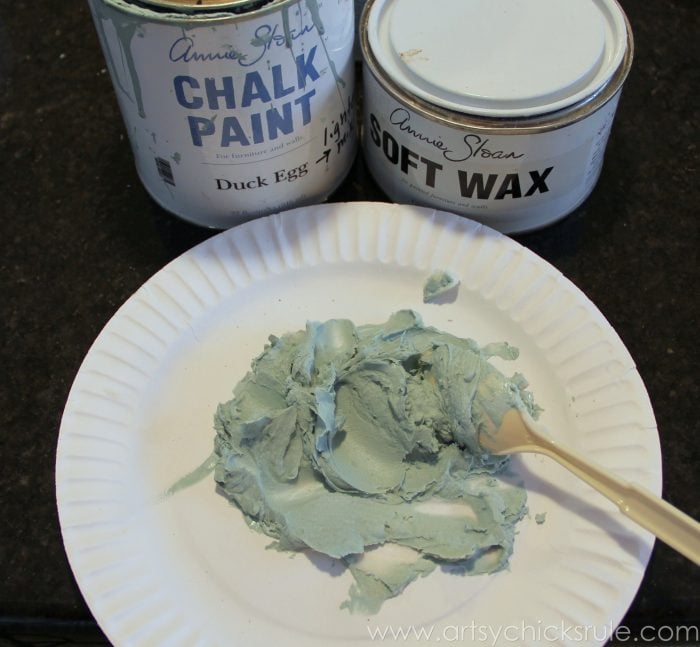 But that didn't quite turn out how I wanted….so I painted them Pure White.
So instead of having them BLUE…they'd be white with lots of blue showing through underneath.
I sanded to pull a bunch of that blue through all over….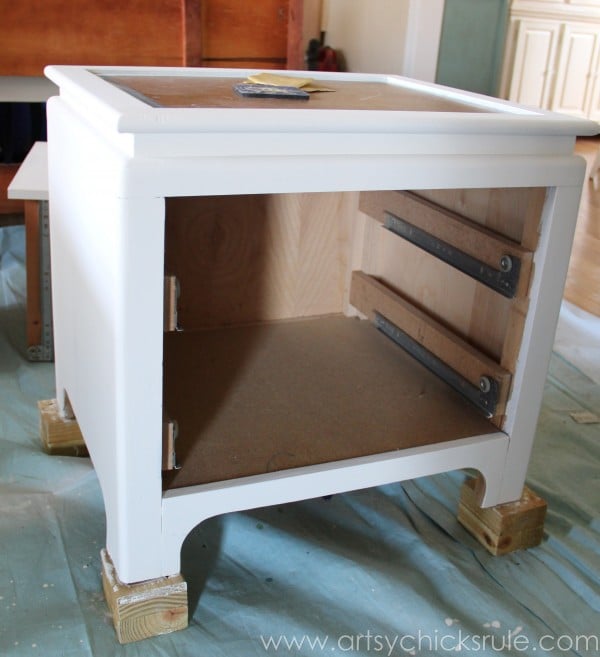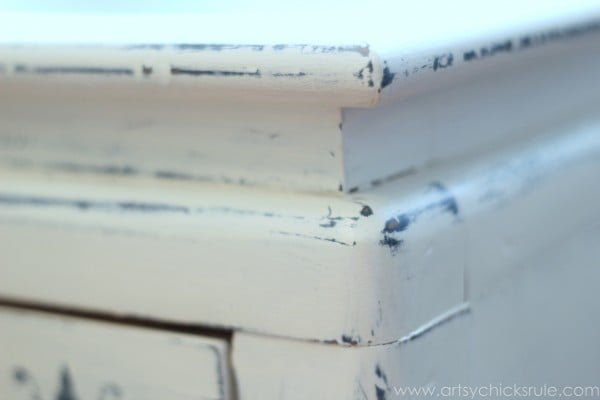 …and started adding this floral-ish stencil (which is a smaller portion of another, larger stencil)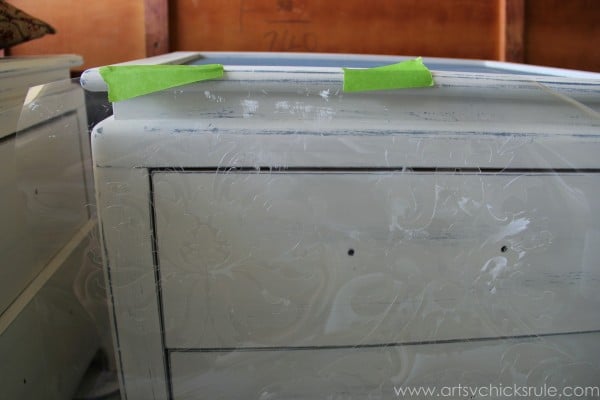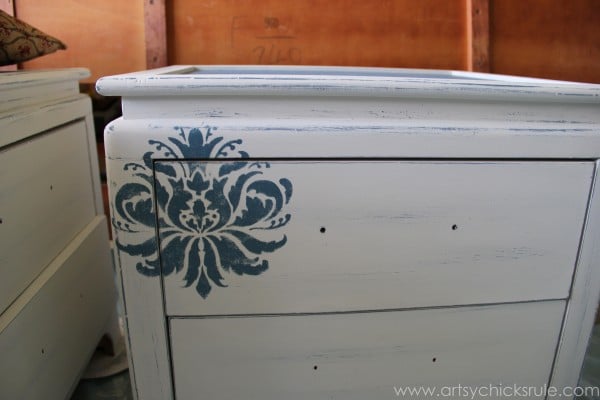 I placed them randomly around the front. I didn't want them matchy-matchy.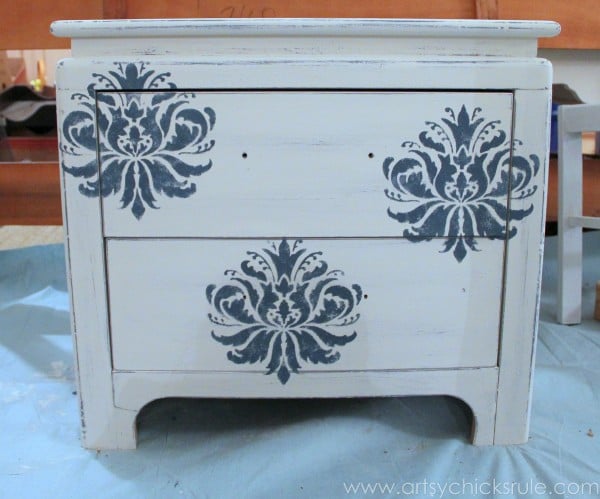 And then lightly sanded them….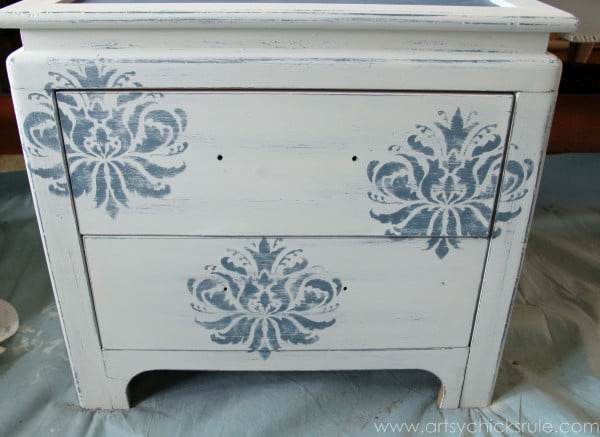 And sealed to finish….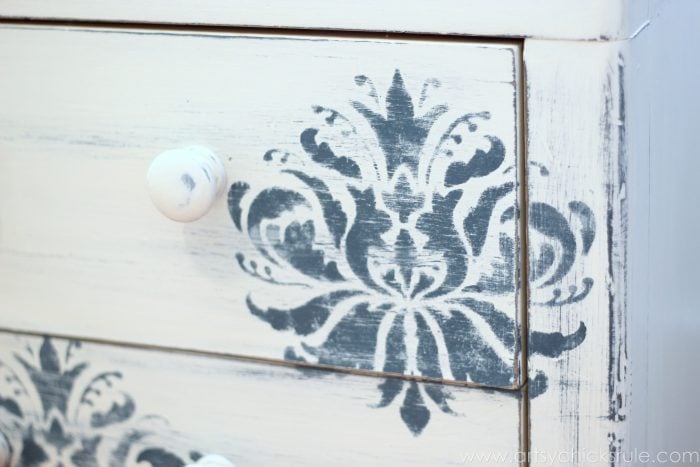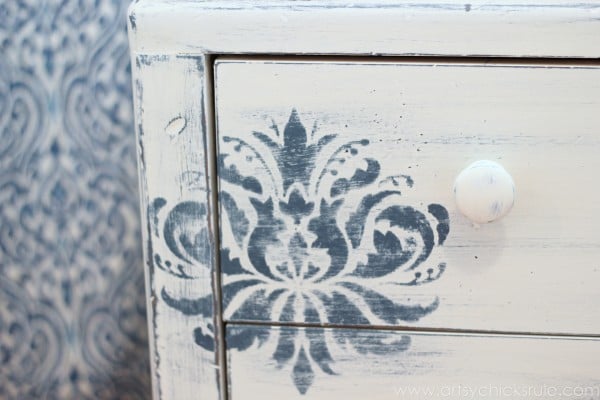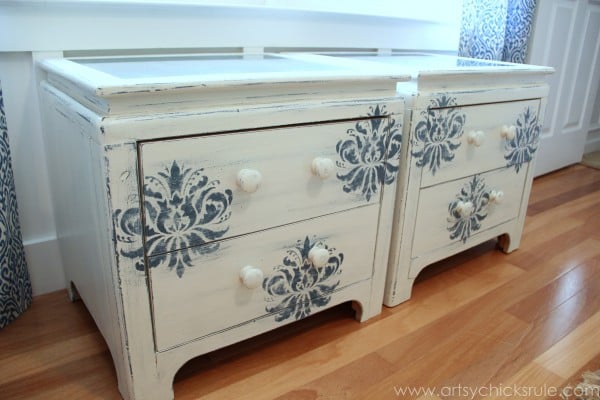 I painted and used the knobs that were originally on my china cabinet in my Dining Room.
I wanted them to seamlessly blend in.
I'm not sure I love them but they are better than what was on there for this design.
The way I arranged the stencils the original handles would have covered up much of the bottom one.
I didn't want that so went with these….for now. As you know, things are always subject to change around here. ;)
I didn't give these drawers much "drawer flair" but I did give them a little something….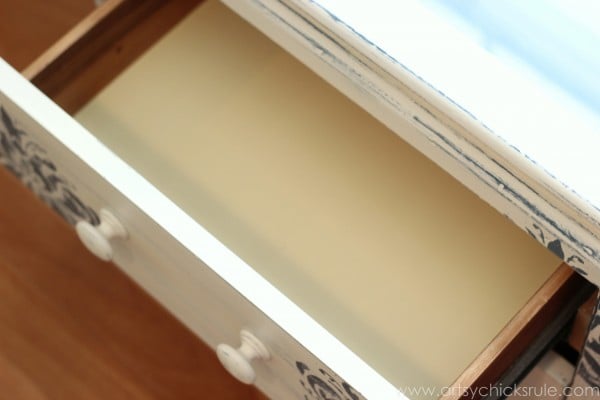 Cream Chalk Paint (which is actually a pale yellow).
You can see the Aubusson Blue tops in this one…and the creamy yellow drawers.
Want to know about 26 other chalk style paints?
I've got the low down for you right here! >>> 26 Types of Chalk Style Paint For Furniture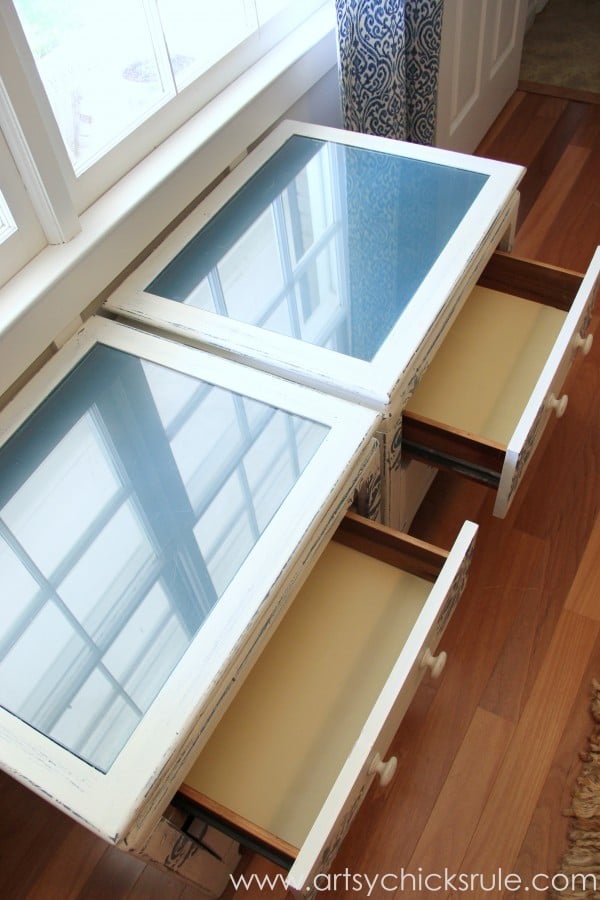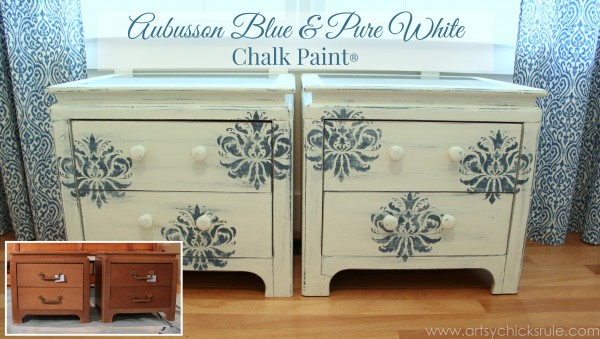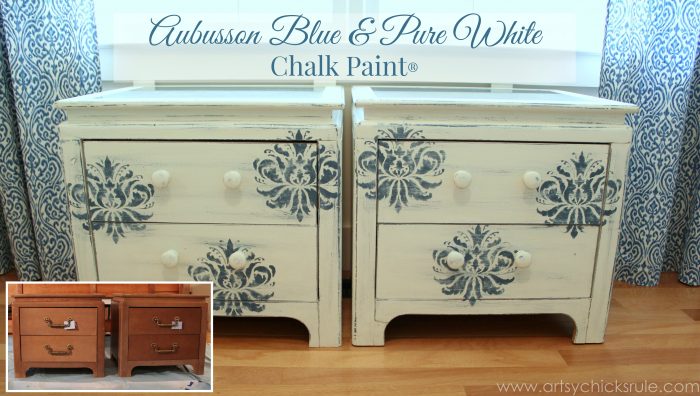 ….and now on to my friend's pretties below!
I'll be sharing this chair I painted next week! You won't want to miss it! ;)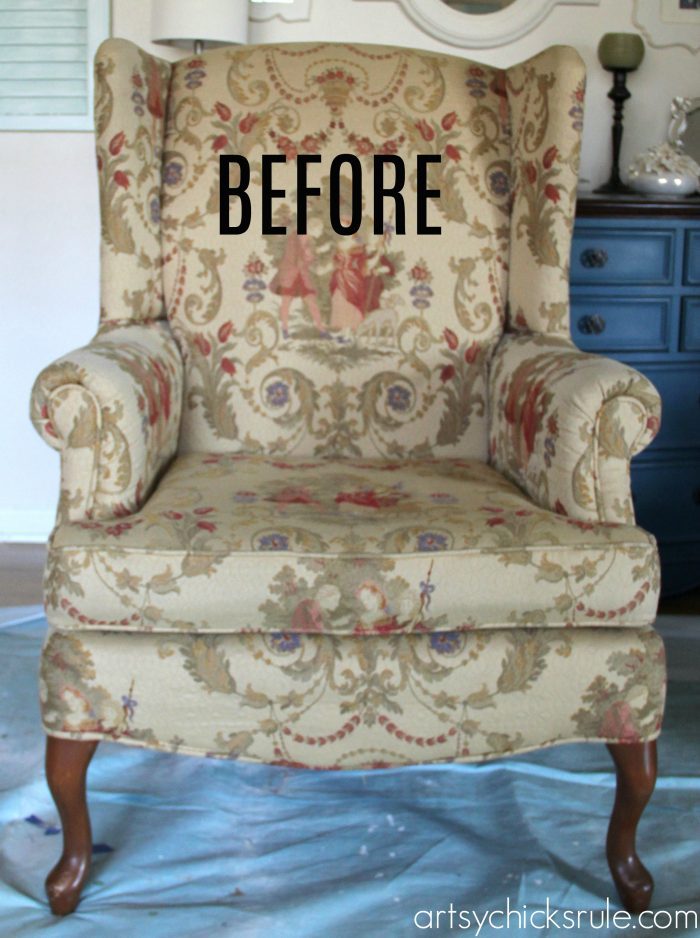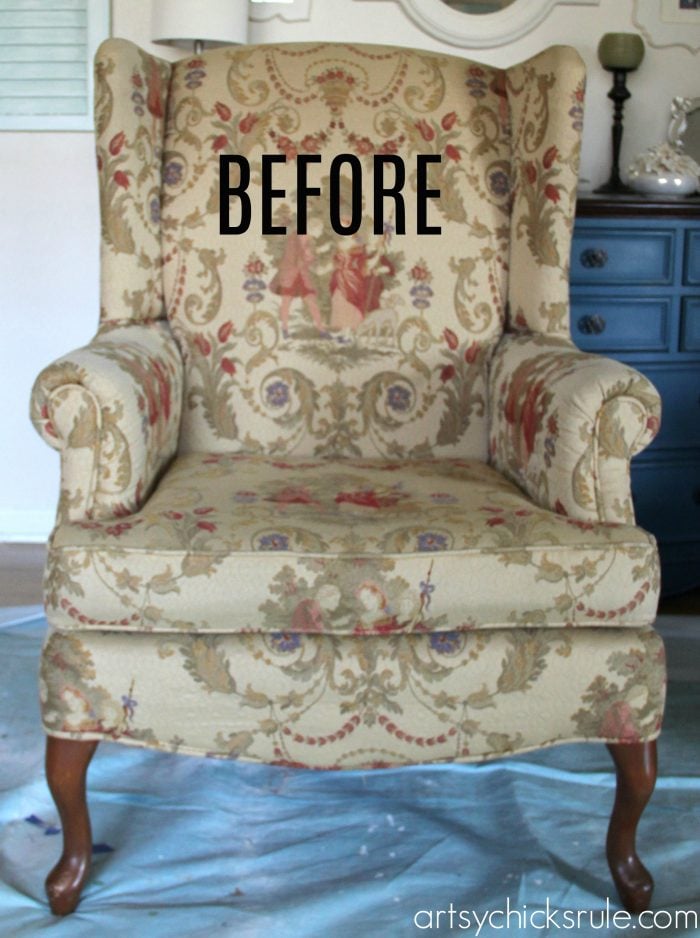 UPDATE!! You can see it now, here!!
Be sure to click on each photo below to see them all!!
Enjoy!!

Hope you all have a wonderful holiday weekend!!
XOXO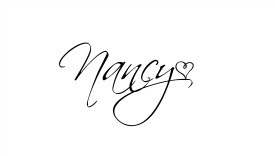 Follow Along Here!