Thrifty Cart Makeover (Trash to Treasure)
This post may contain affiliate links. Please see disclosures here.
Good morning friends!
Whew! I'm exhausted but in such a good way! What a wonderful experience it was this past week partnering with GMC to furnish and decorate a Habitat for Humanity home for a deserving family.
It was a whirlwind of shopping, hotel hopping, painting in a conference room and racing to furnish the house on time! I can't wait to share it all with you guys next week here on the blog. :)
Today, my trash to treasure friends and I are sharing our fun finds and makeovers with you.
I'm sharing an old cart turned industrial cart …. and now turned coastal cart. ;)
Yep, it's a REmakeover. I am thrifty to the core! If something no longer works, I will usually try to see if I can give it yet another makeover to make it work for me. Most of the time I can. :)
Here it is "before"…..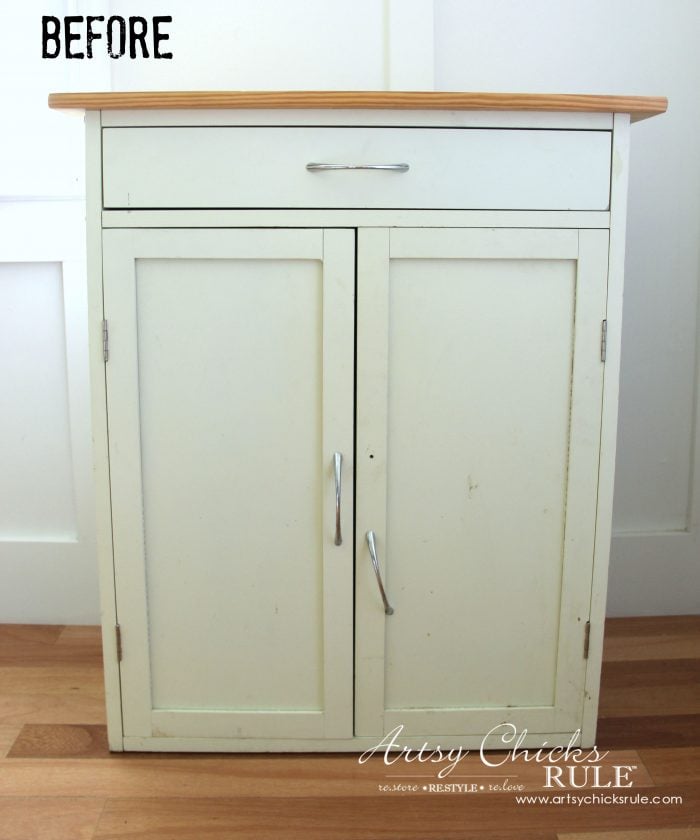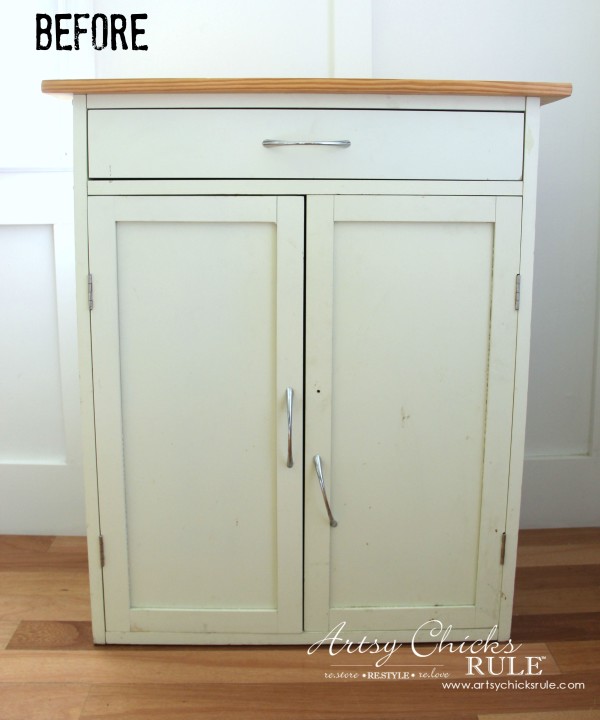 I originally gave it a makeover with an "industrial" flair for a furniture painting group I was in.
It really didn't suit my style so I put it in the garage thinking I'd use it in there.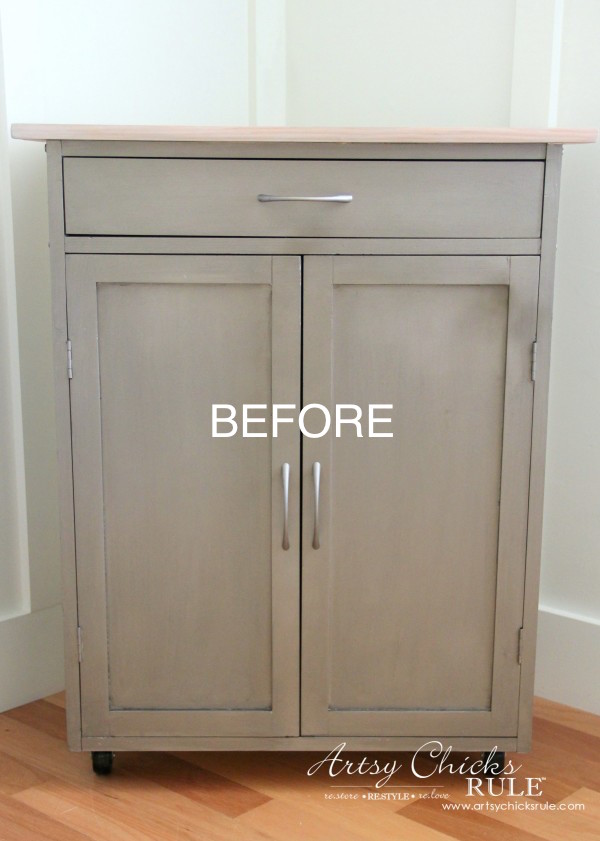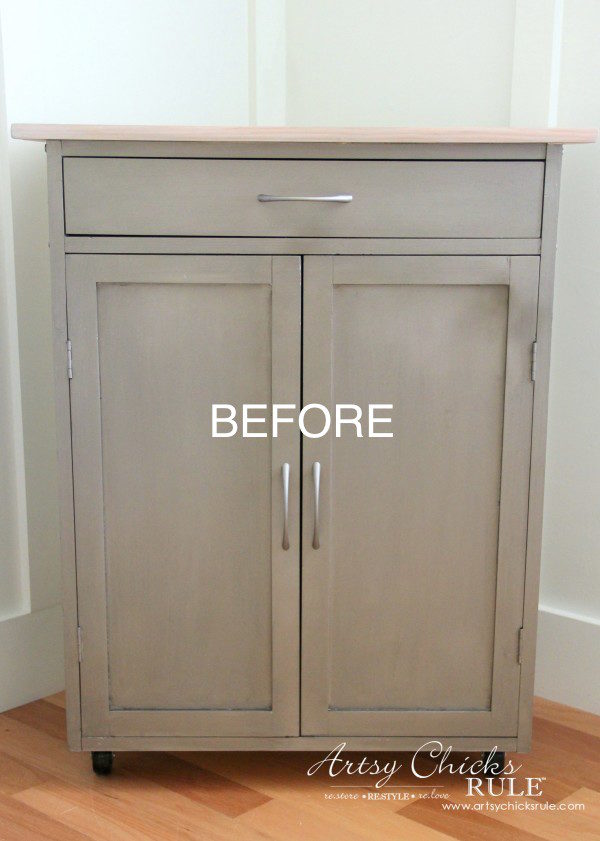 I never did but also never got rid of it, thank goodness!
So, when redecorating my screened porch, I decided to pull it out and use it there.
And I turned it into this…..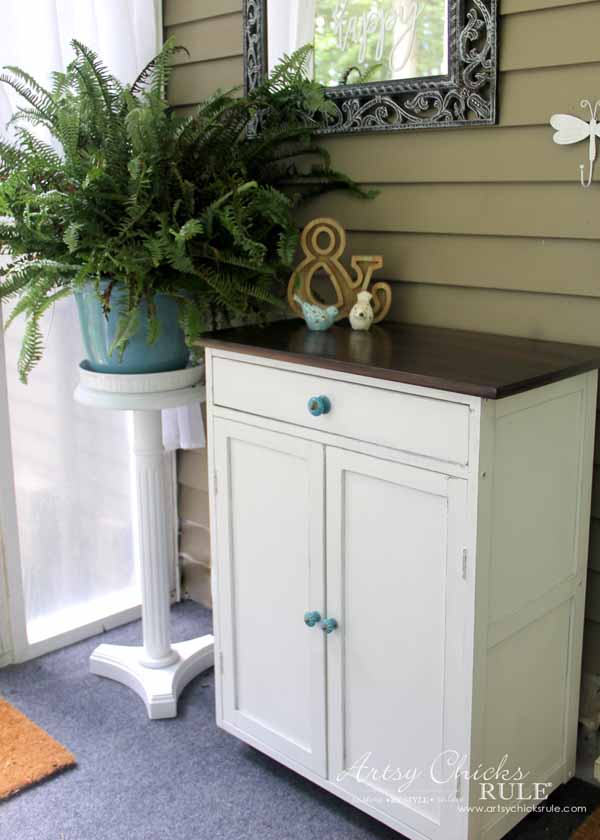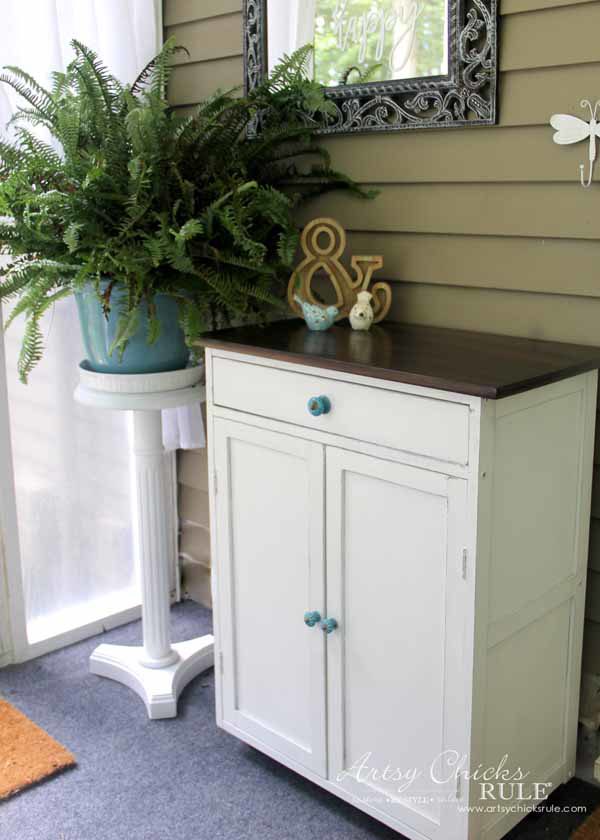 Sooooo much more my style. :)
And the perfect place to store extra things for the porch.
I just LOVE it!
Here's how I did it…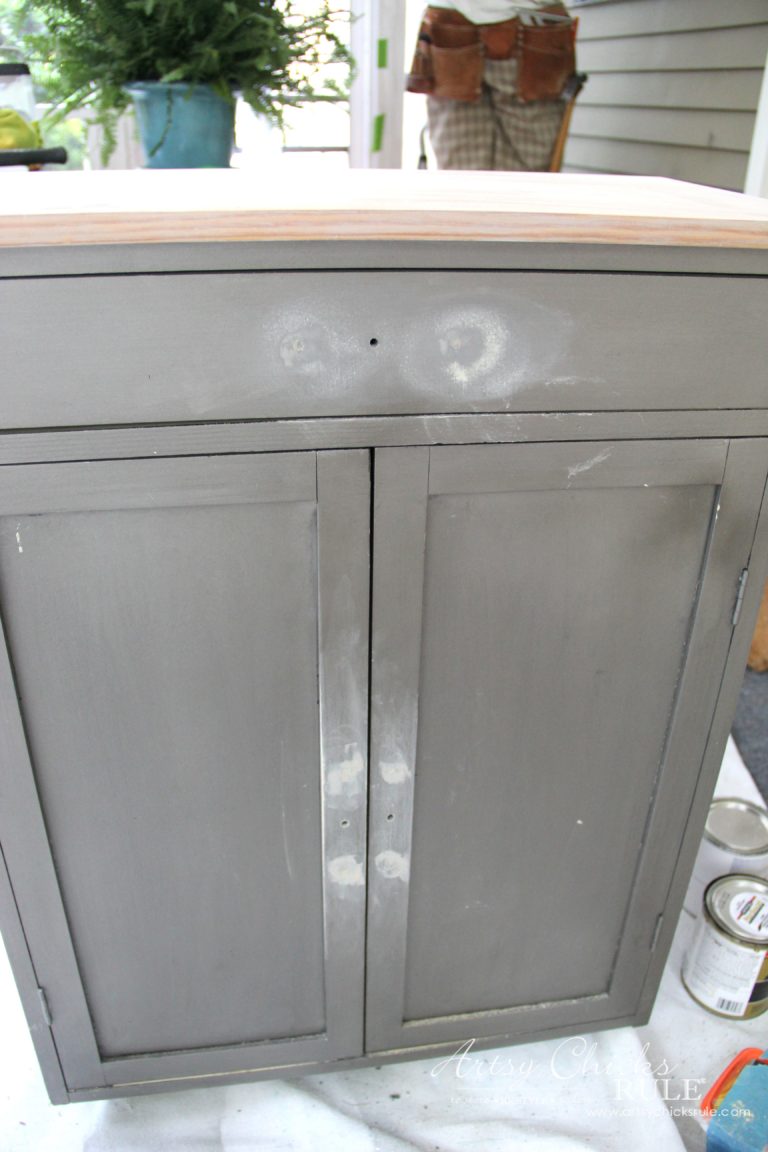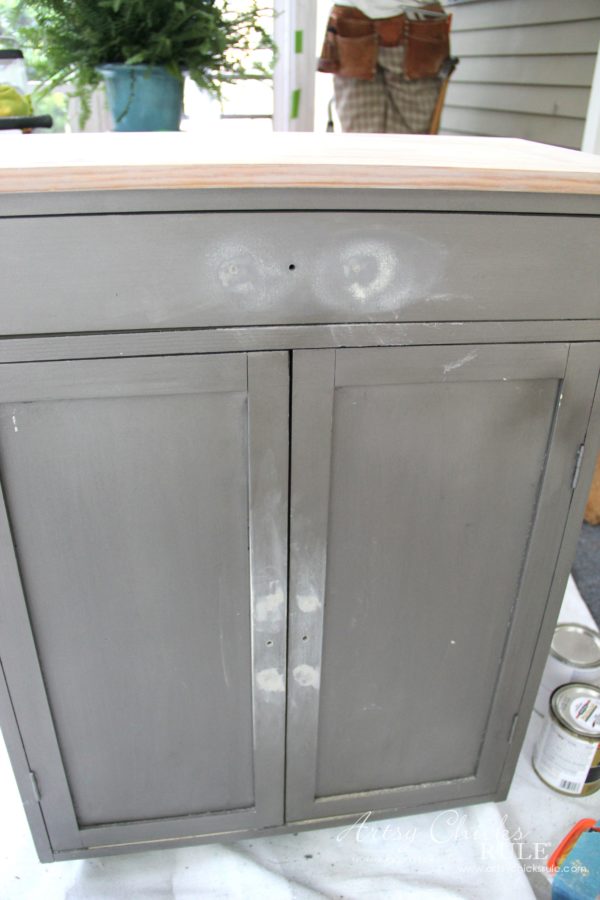 I patched and filled the original hardware holes so I could use the pretty turquoise knobs I had from Hobby Lobby.
*I'll share the affiliate links in the highlighted text below so you can find the products. See my disclosure here.
I then painted the cabinet with the *leftover paint I had from the DIY Beverage Station I made recently.
Followed by a quick spray of *sealer.
I decided to do a little "distressing" since my porch is coastal casual….beach worn….salt life. ;)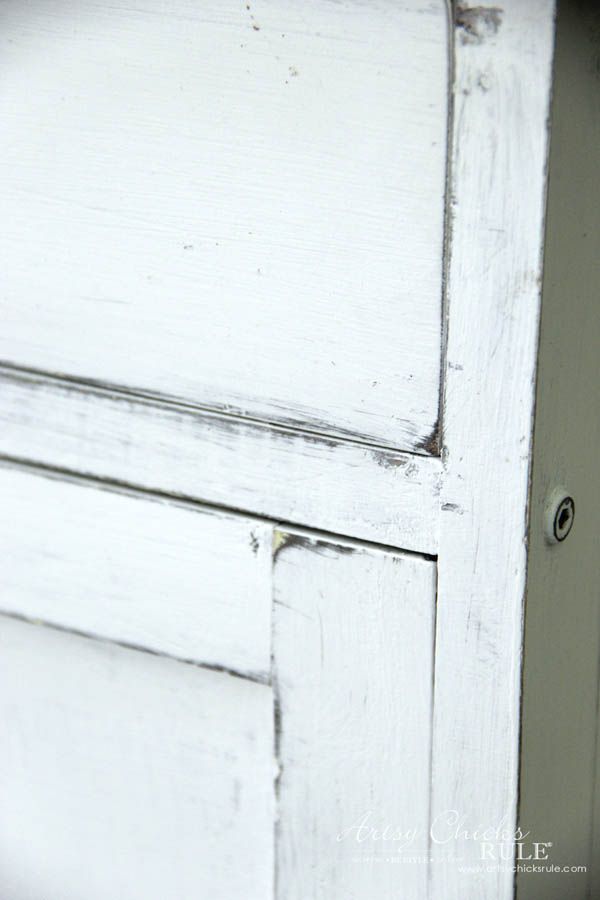 So it basically went from industrial to beach cottage rustic. :)
Love the new knobs…..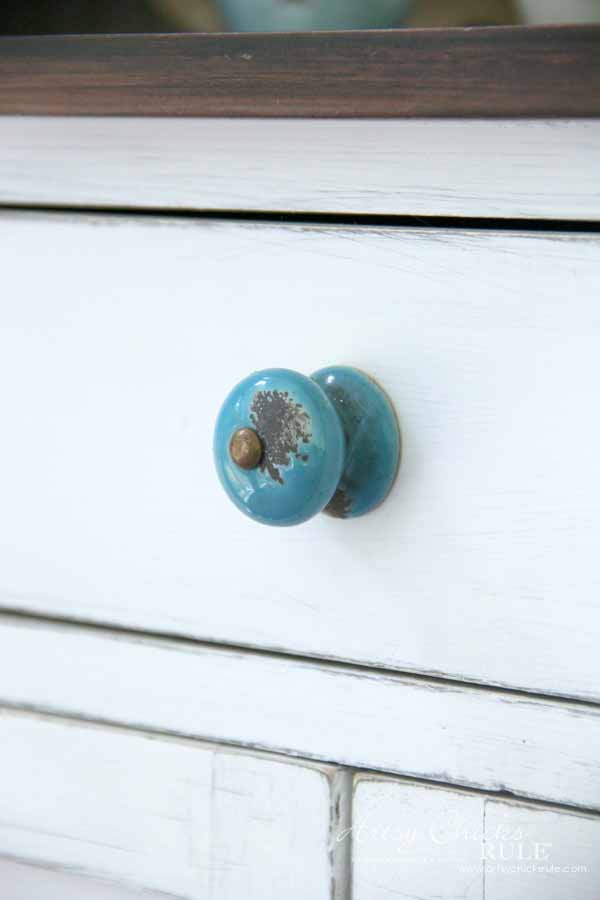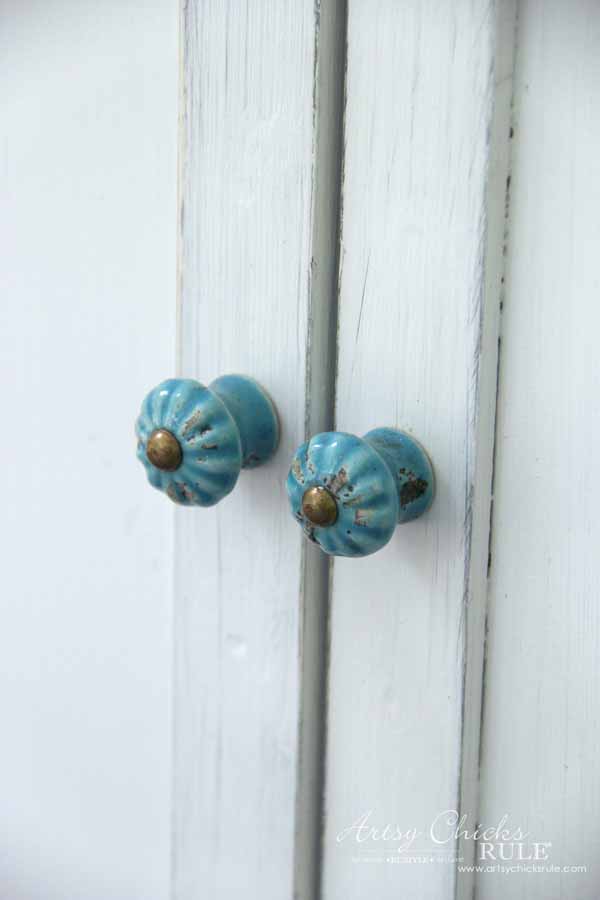 Similar knobs >>*here.
The top got a bit of makeover too…..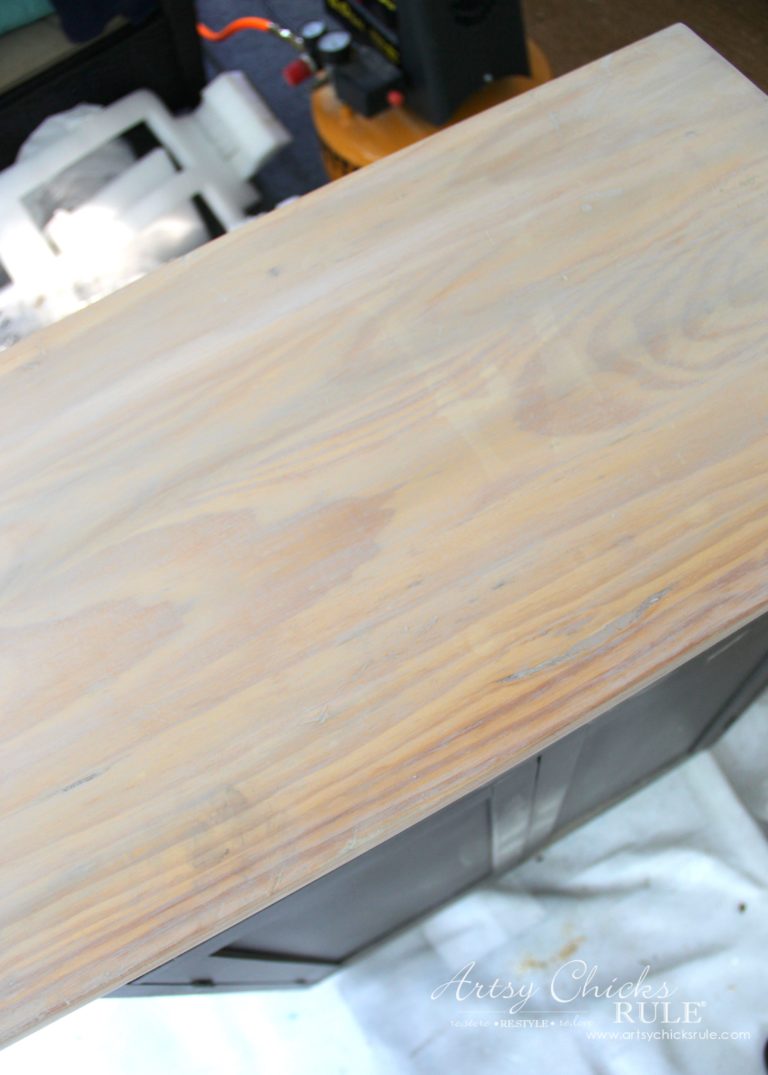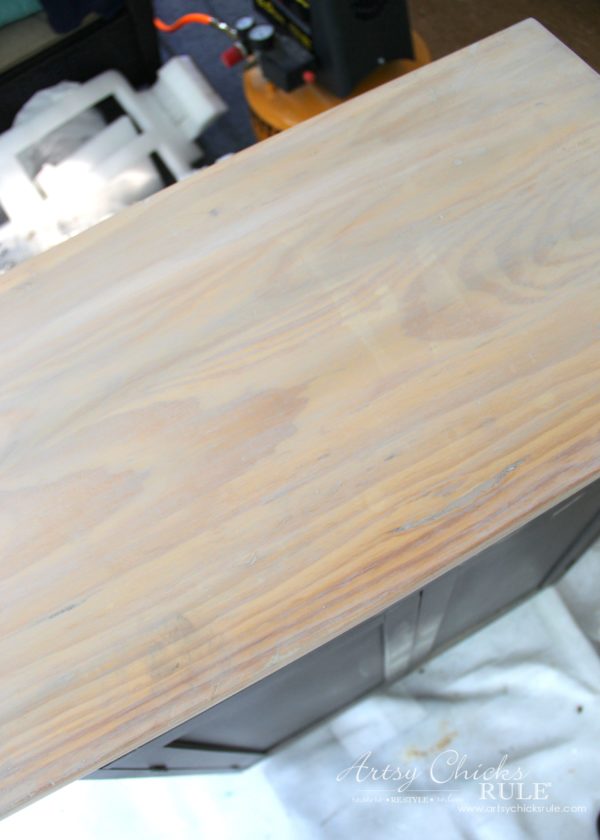 I used some mineral spirits to remove some of the previous "whitewashed" paint and used a mix of *Java and *Walnut stains on top.
Followed by a coat of my favorite *sealer.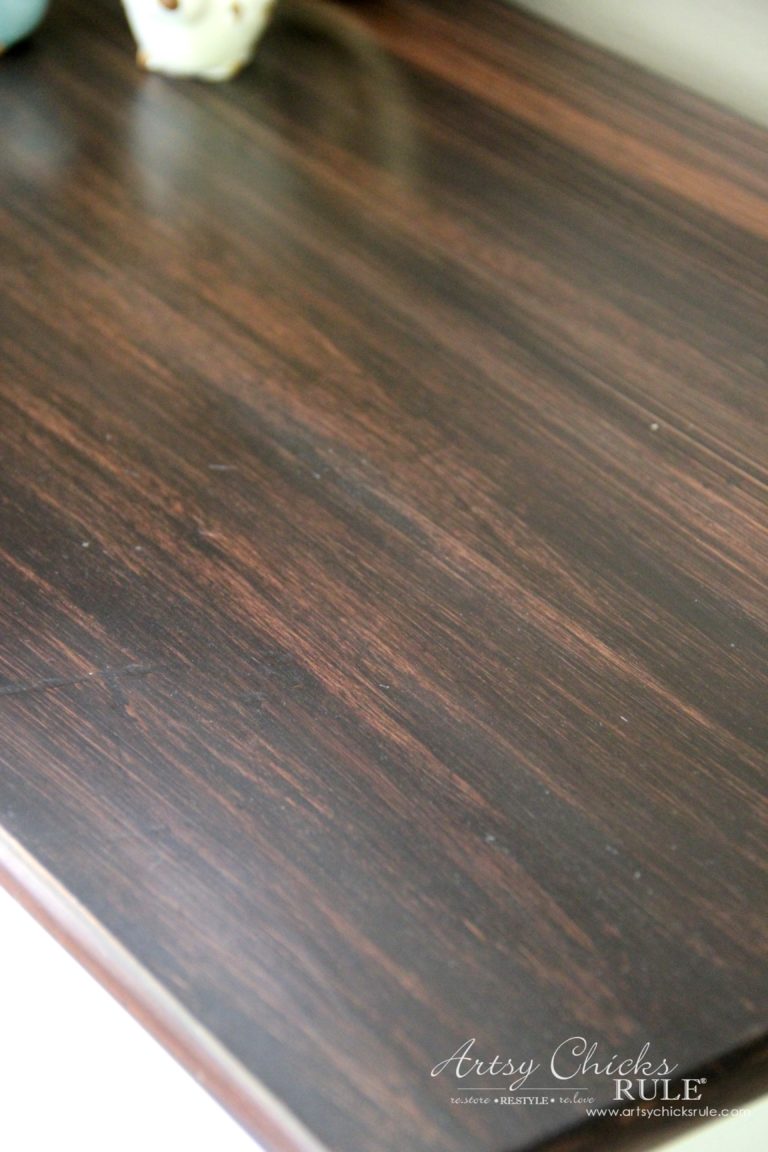 Since the cabinet was now going to be light, I really wanted the top to be dark.
I love contrast. :)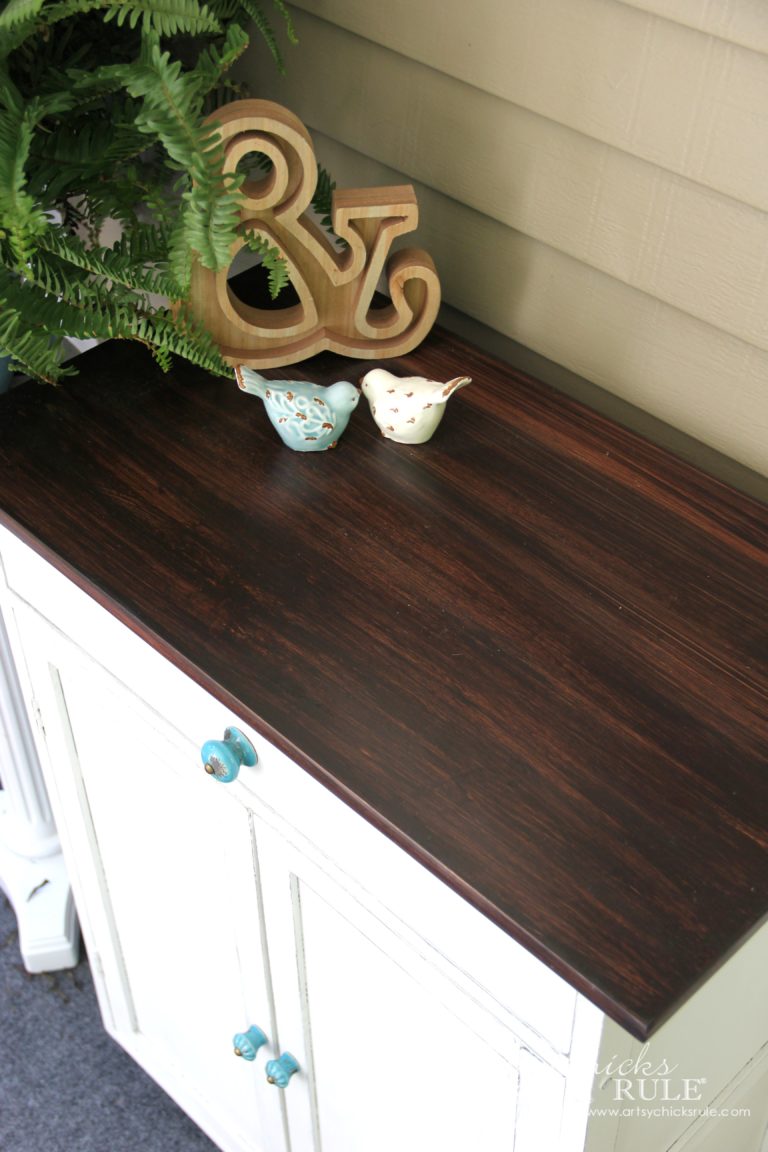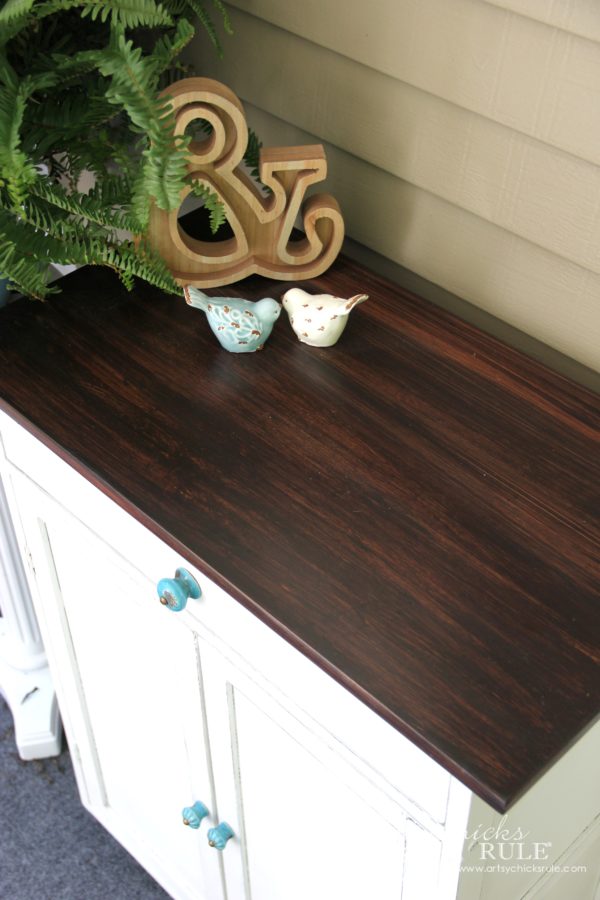 I love this in this space and so very glad I never got rid of the cart!
It's hard to hold onto everything but it's so nice when I hold onto something that I want to use later on.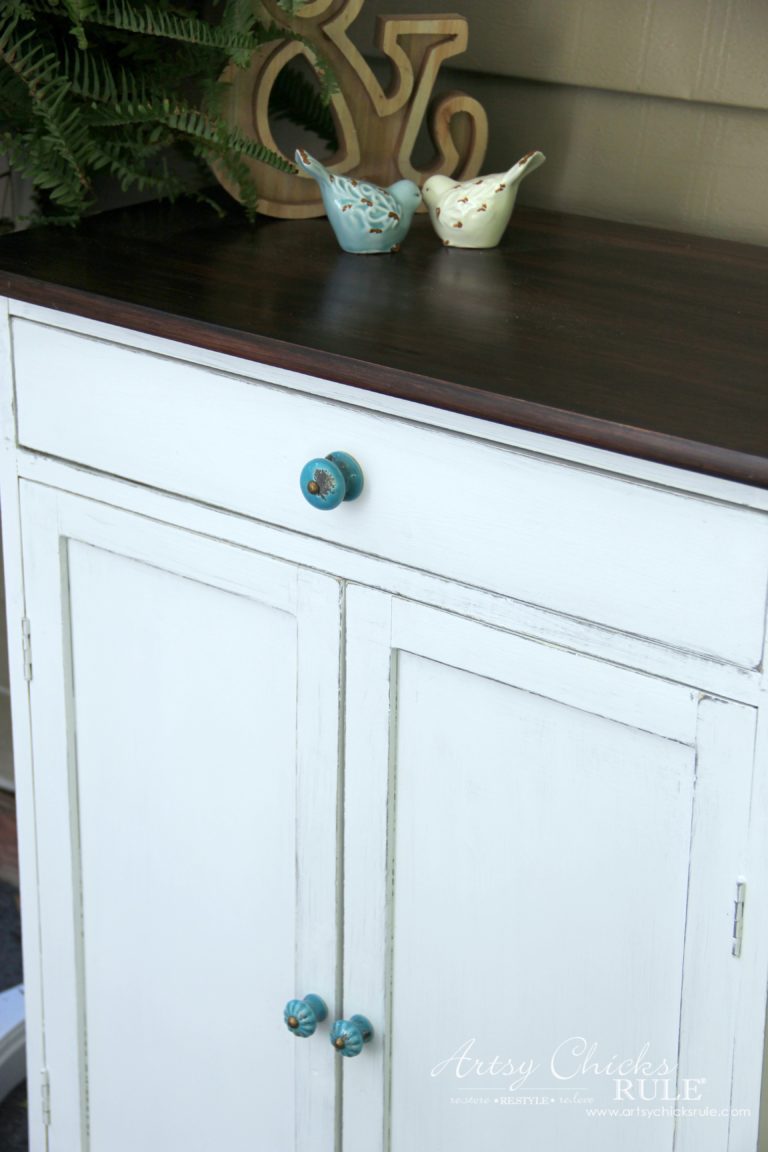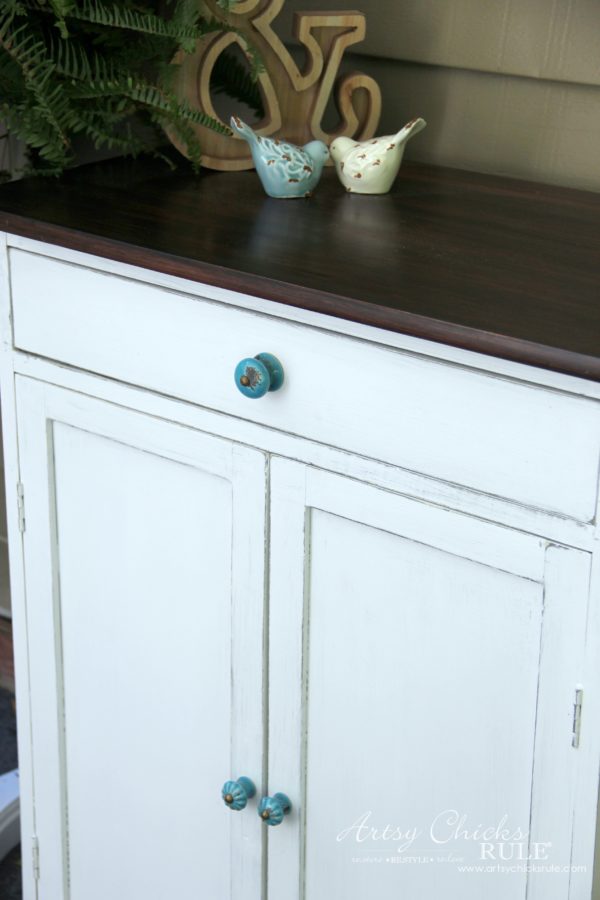 It was a simple little makeover too, which I love!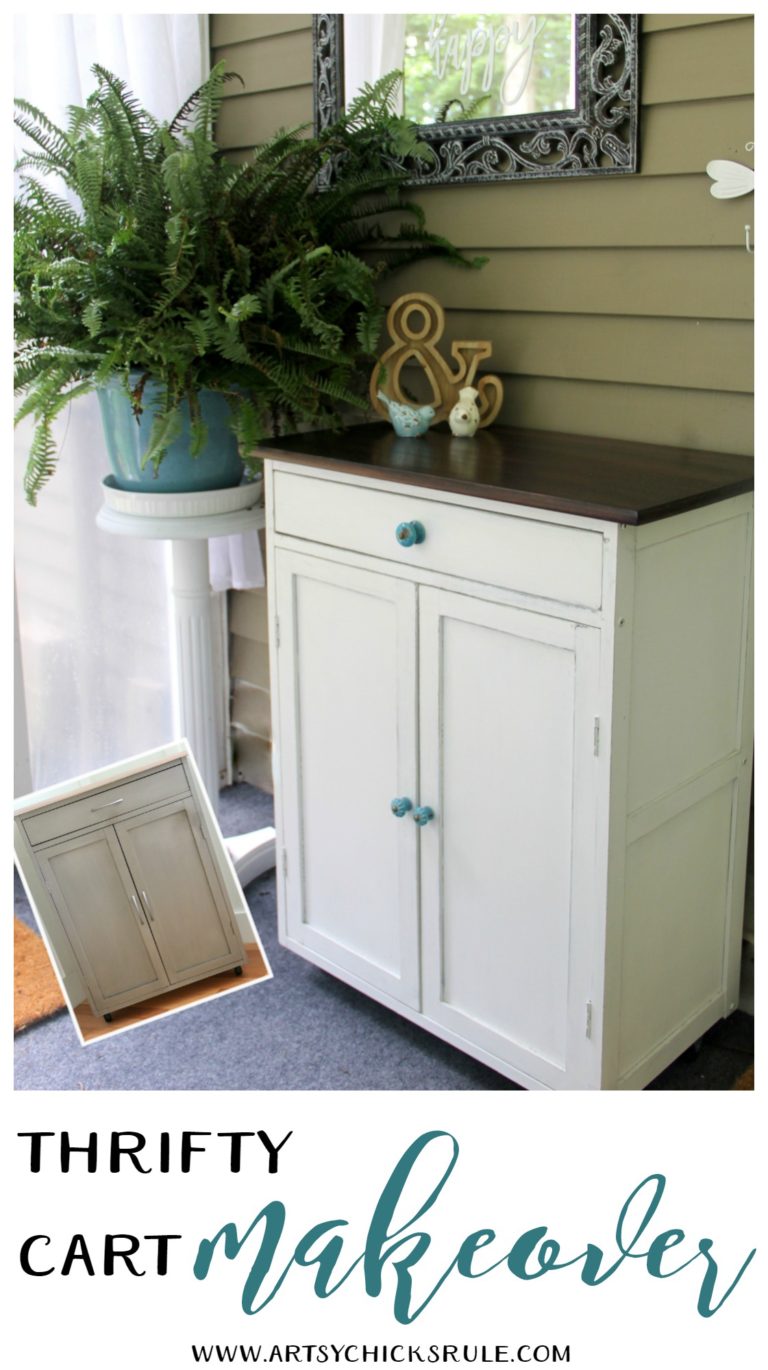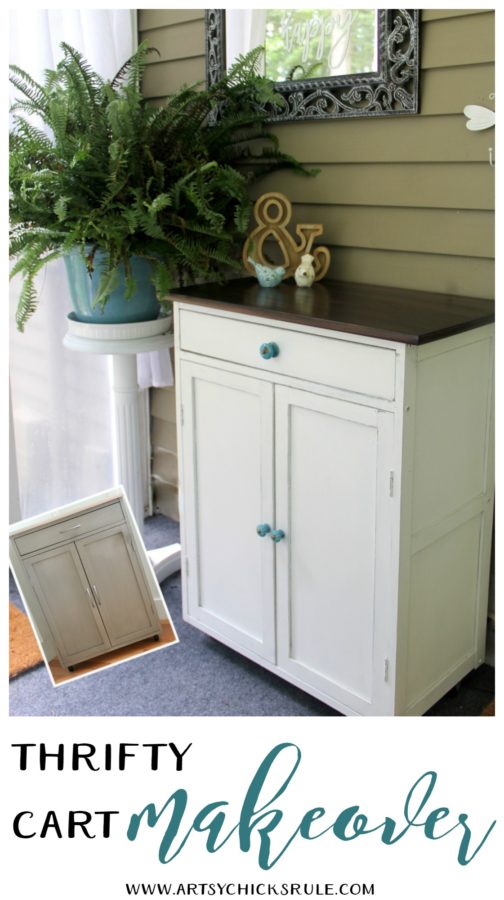 Now let's see what my trash to treasure friends are up to this month….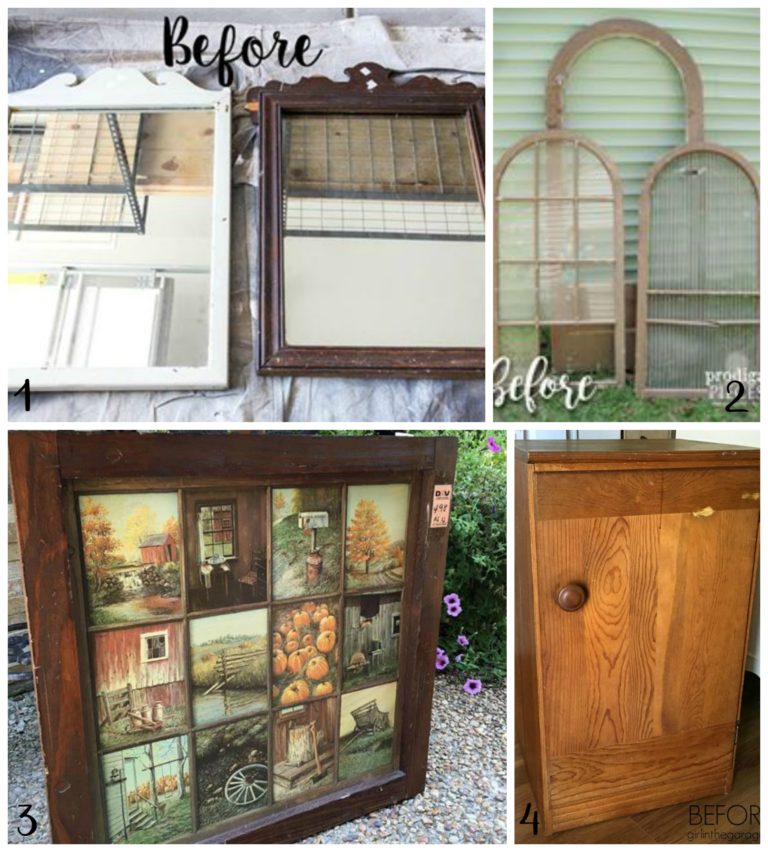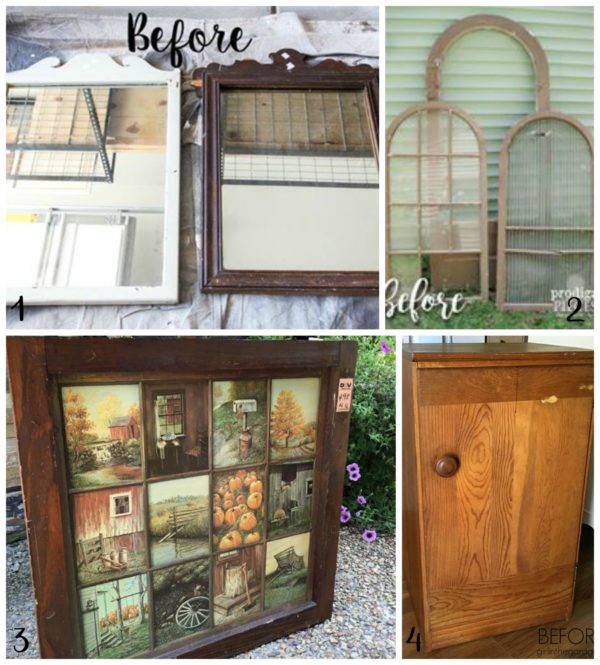 OH! We'd love to see YOUR trash to treasure transformations too! Share them over on Instagram using the hashtag #trashtotreasuretransformation and we'll choose a winner for another awesome GIVEAWAY we are doing! :)
Thanks to the folks over at Shur-line, you'll have a chance to win this: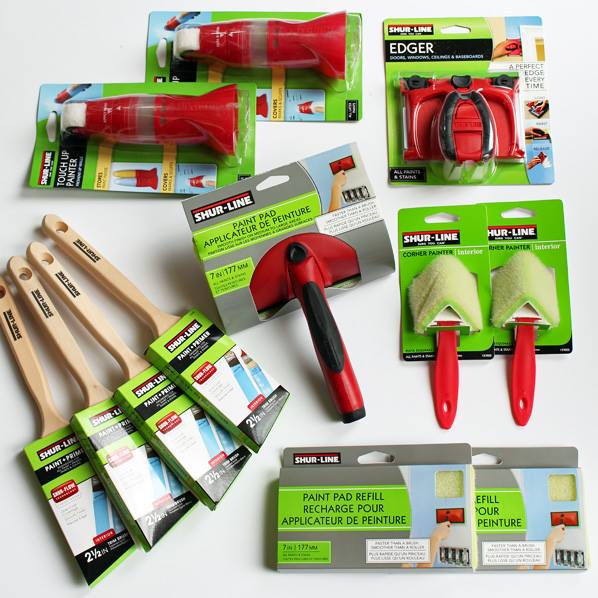 Lots of great tools for your next makeover!
Be sure to follow your hosts :
Artsy Chicks Rule
Confessions of a Serial Do It Yourselfer
Girl in the Garage
Bless'er House
Prodigal Pieces
…over on Instagram to quality for the Giveaway. :)
……………………………………………………………………………………………
Hope you have a great start to your week and I'll see you back here on Thursday with my decorating friends.
We'll be sharing projects you can do with 1 yard of fabric.
See you then! :)
xo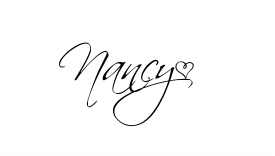 Follow along! –> Instagram ~ Facebook ~ Pinterest ~ Bloglovin