Simple DIY Spring Sign (you can make!)
This post may contain affiliate links. Please see disclosures here.
Bring spring into your home with this simple DIY spring sign…that's so easy to make!
Hey Friends!
I've mentioned, in a few recent posts, about my shopping trip to Michael's (with the extra 20% total bill) recently.
Well, I also picked up a few decorative hanging items on that day too.
One I'm using for today's Simple DIY Spring Sign.
$5.99 with 20% off that, yep, I'll take it.
This is the DIY spring sign I made with it…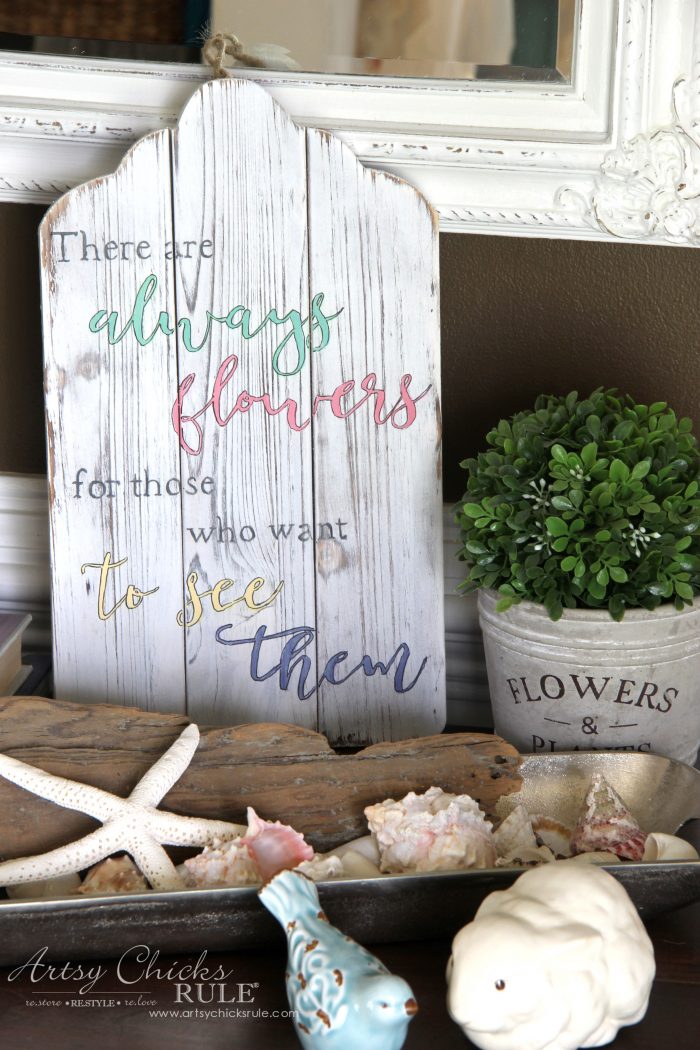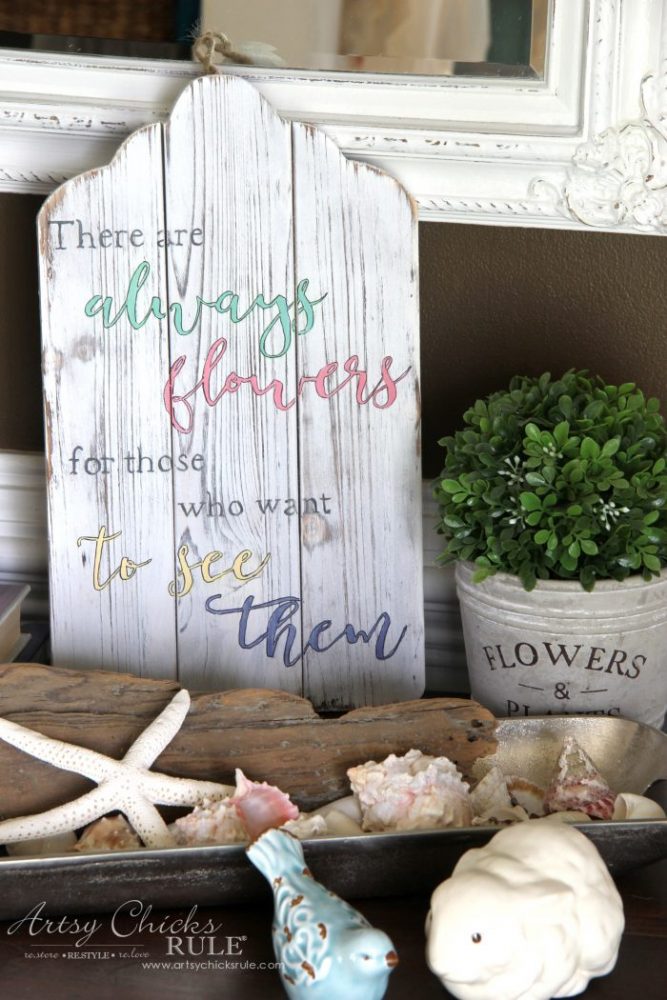 It came with that white-washed finish which I thought would be perfect for this graphic I made…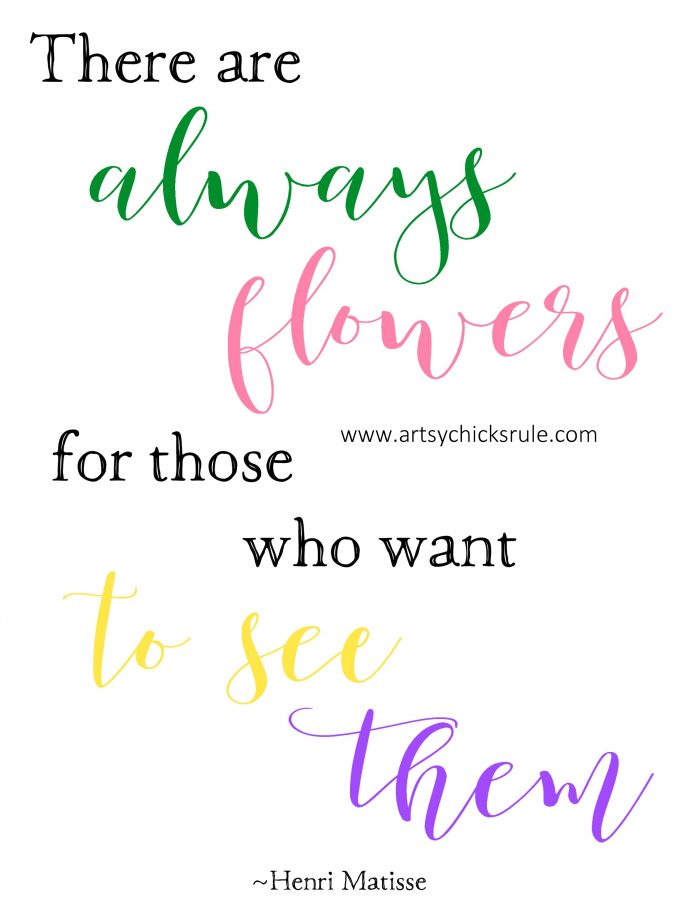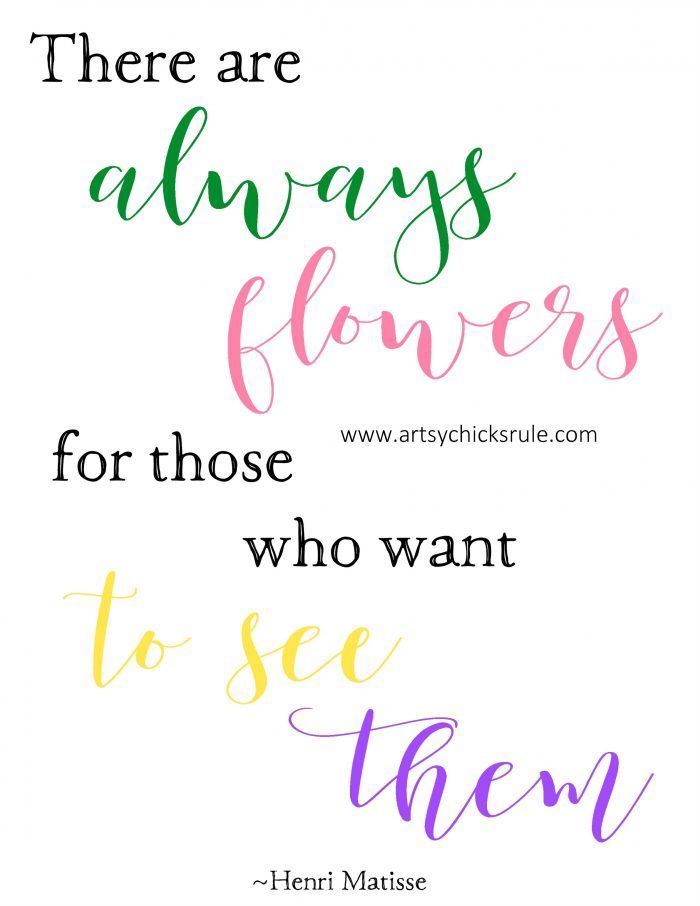 My watermark will not be on the downloadable file.
I created the printable in PicMonkey and printed it out to size.
I love PicMonkey, you can do all kinds of creative things there.
You can find the exact wood board I used, here.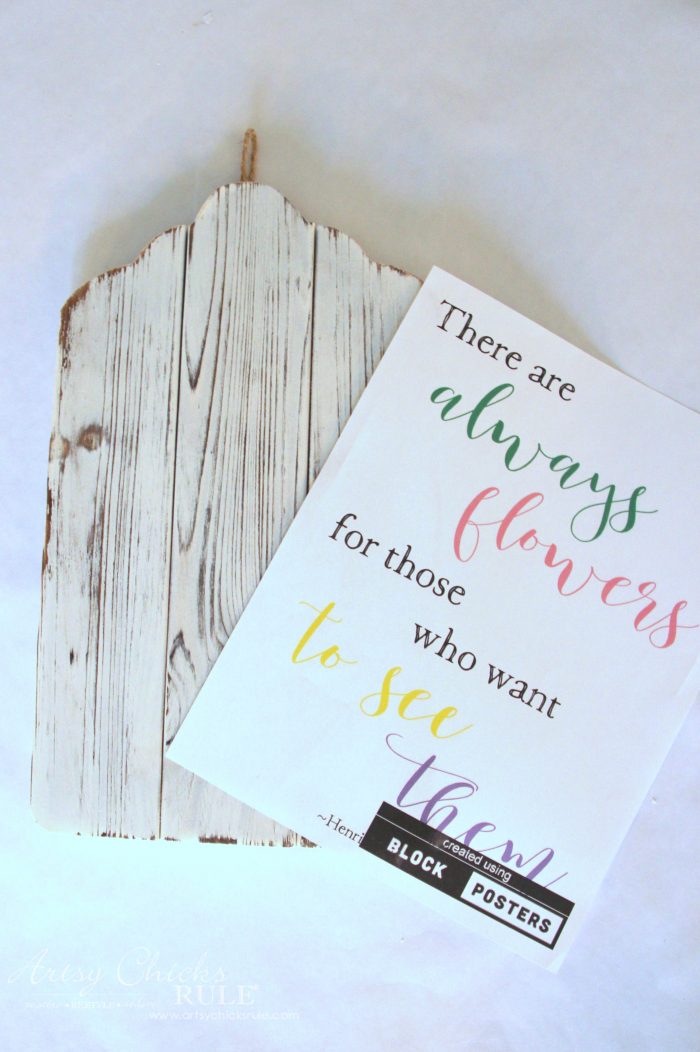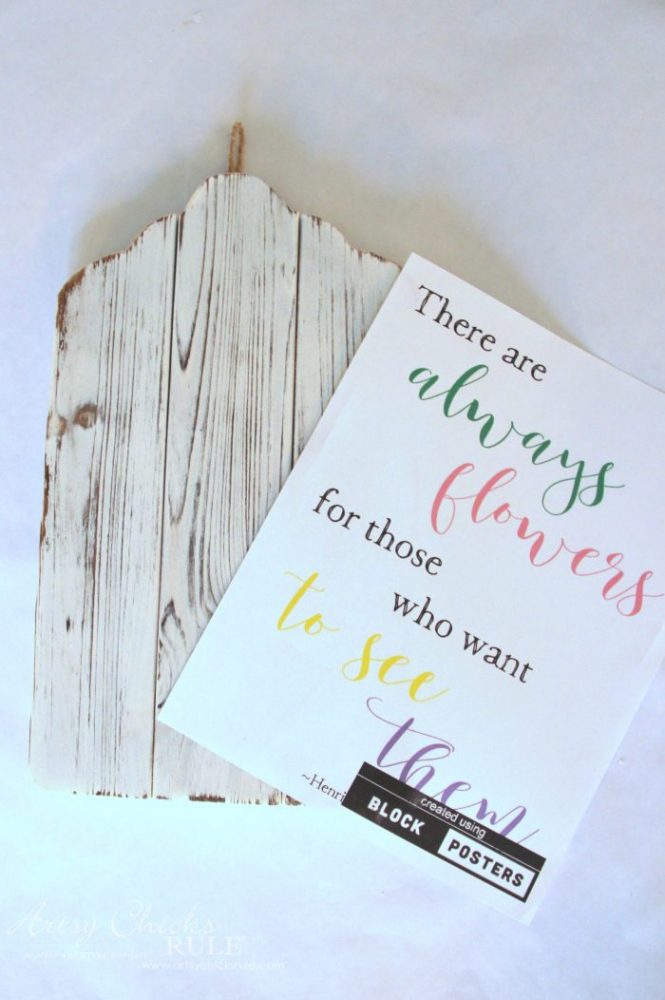 I used block posters .com but didn't really need to since it was the size of a normal printer sheet.
I had the idea that I would color the backs of the lettering with corresponding watercolor pencils for transferring.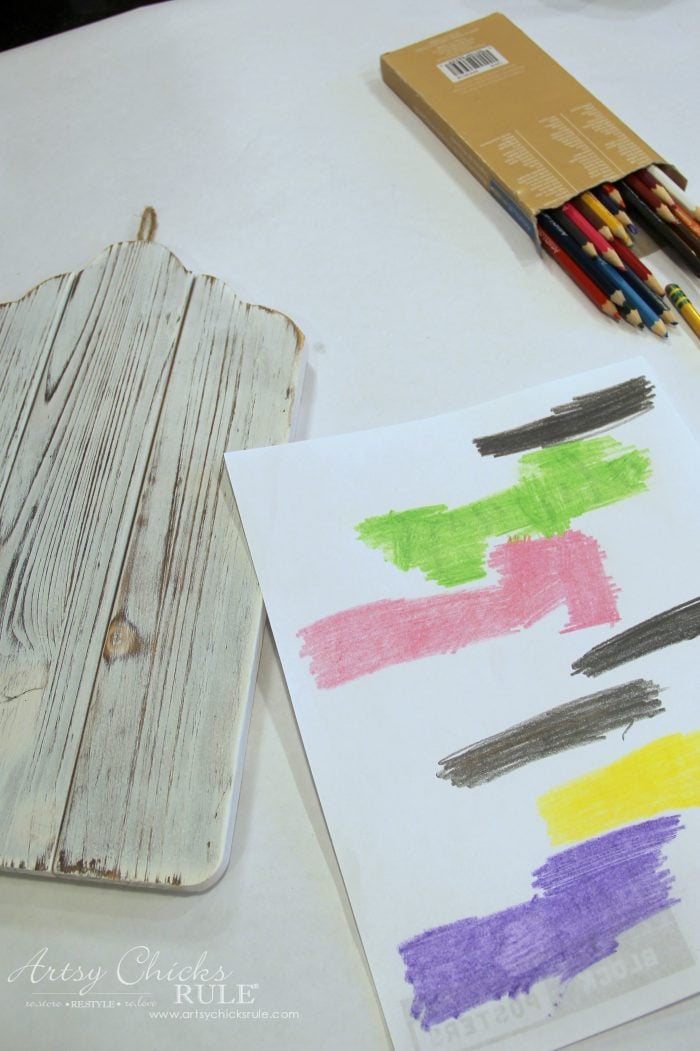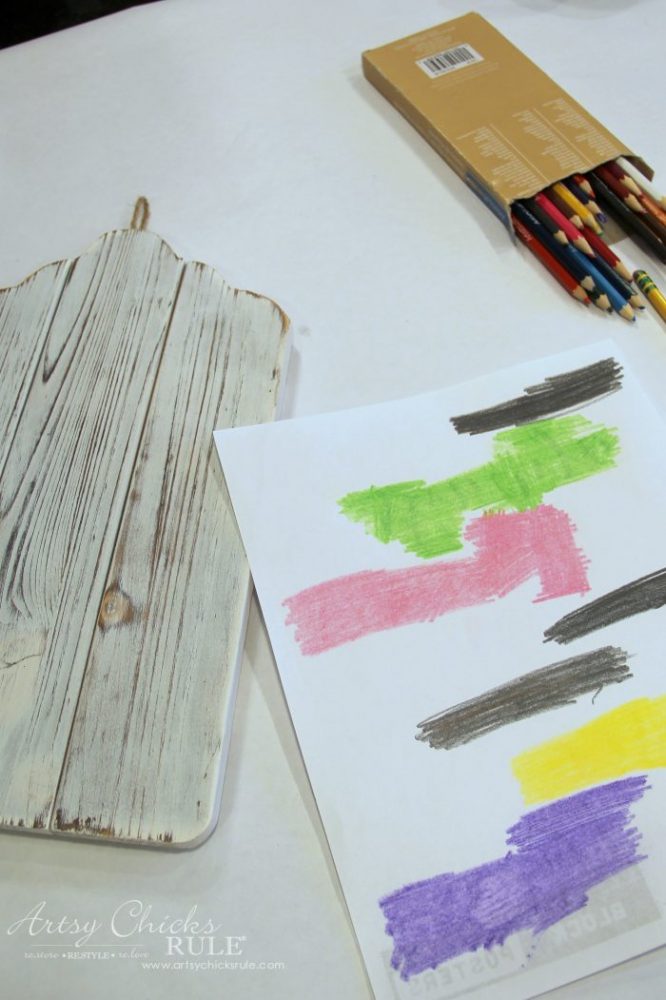 That didn't work out so well. ;)
That should have been my first clue that the "whitewash" on this board was actually pretty dark.
But I didn't take heed, I continued on. haha
So I used a regular pencil and shaded all the color areas you see there.
Then transferred it to the board the same way I did on this sign.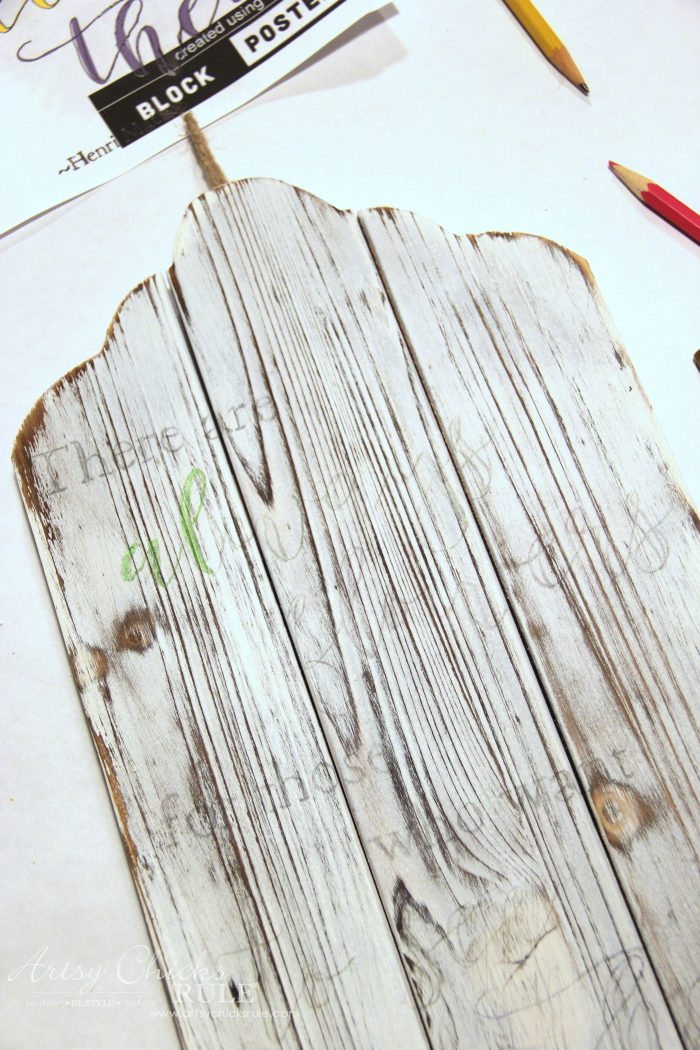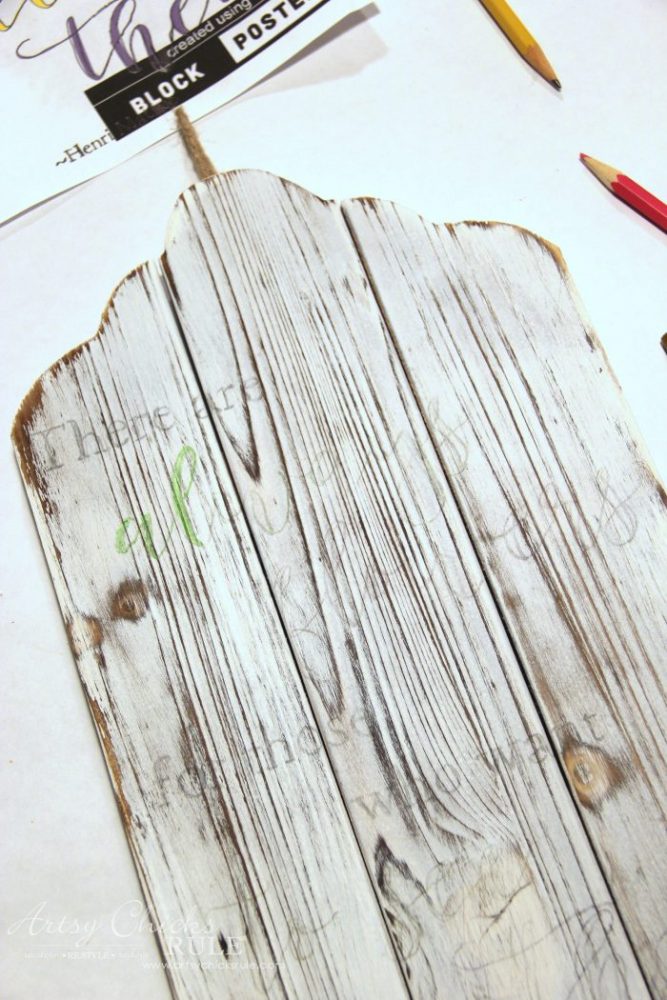 You can see how subtle it looks. (hard to see)
The small block words are pretty easy to see but the script lettering, not so much.
So, I decided to color them in with the watercolor pencil before I attempted to use paint on them.
Want even more ways to transfer?? Check out my "How To Transfer Graphics" post! (sharing all the techniques I use)
Much better!
Now I can see where to paint. :)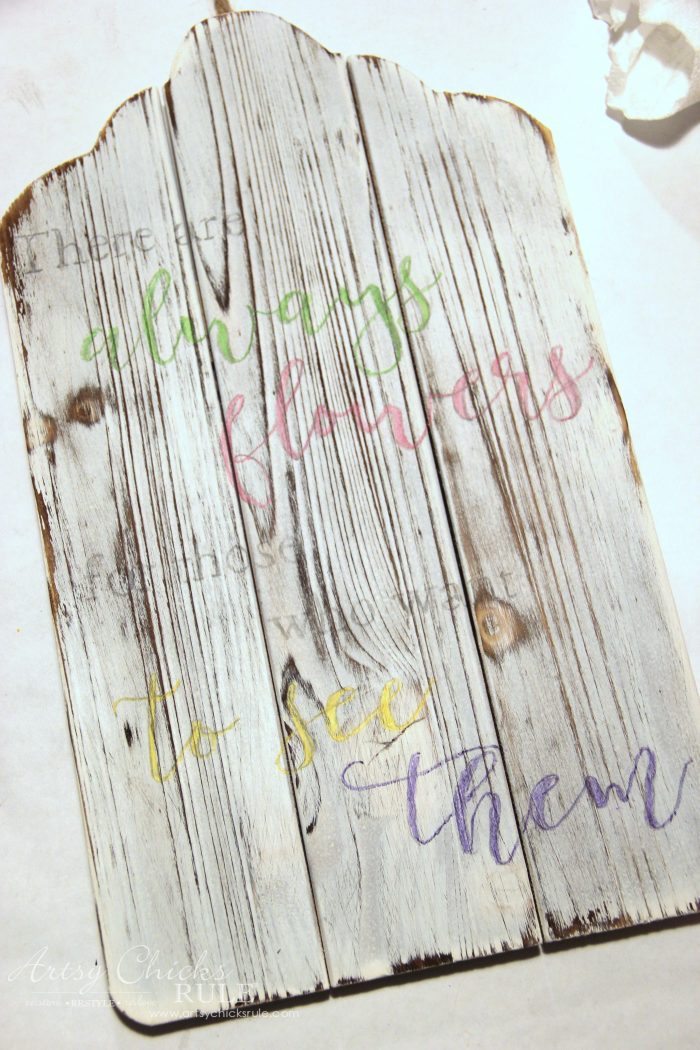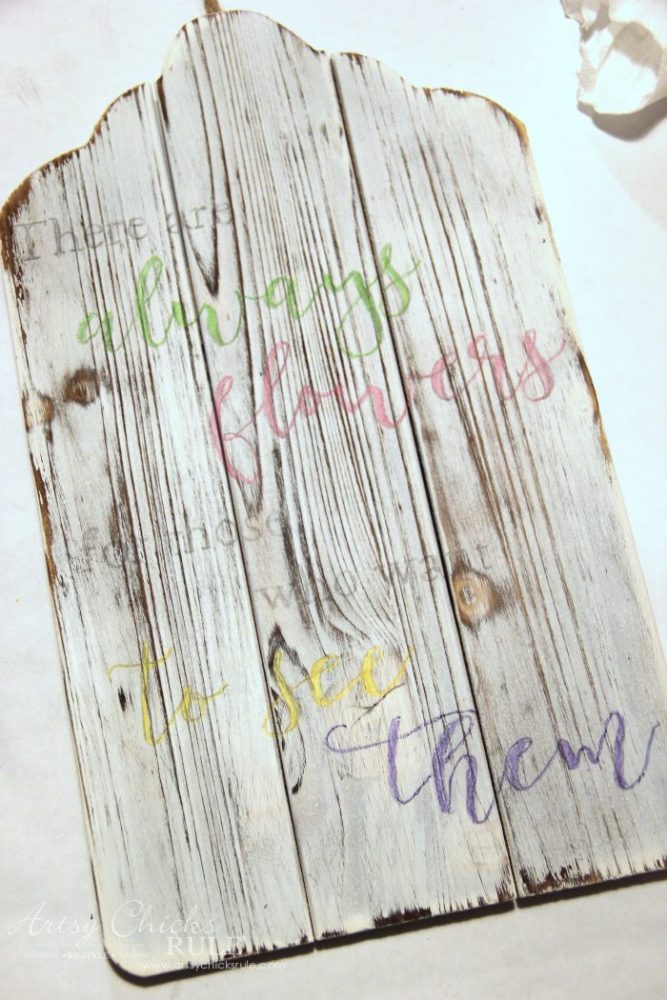 And all done with my little DIY spring sign….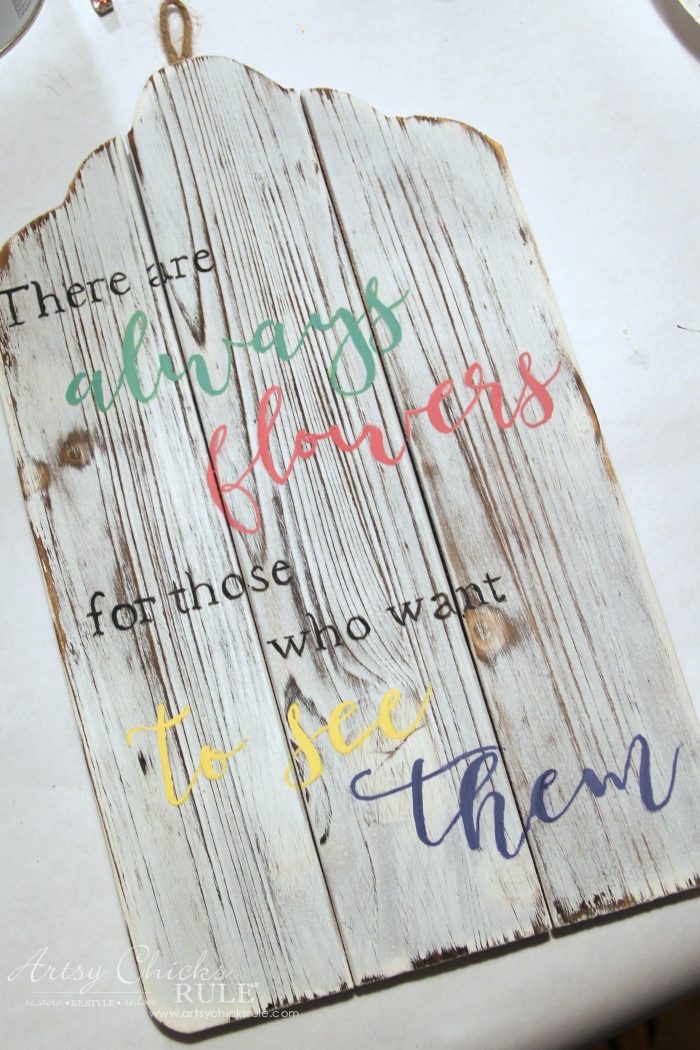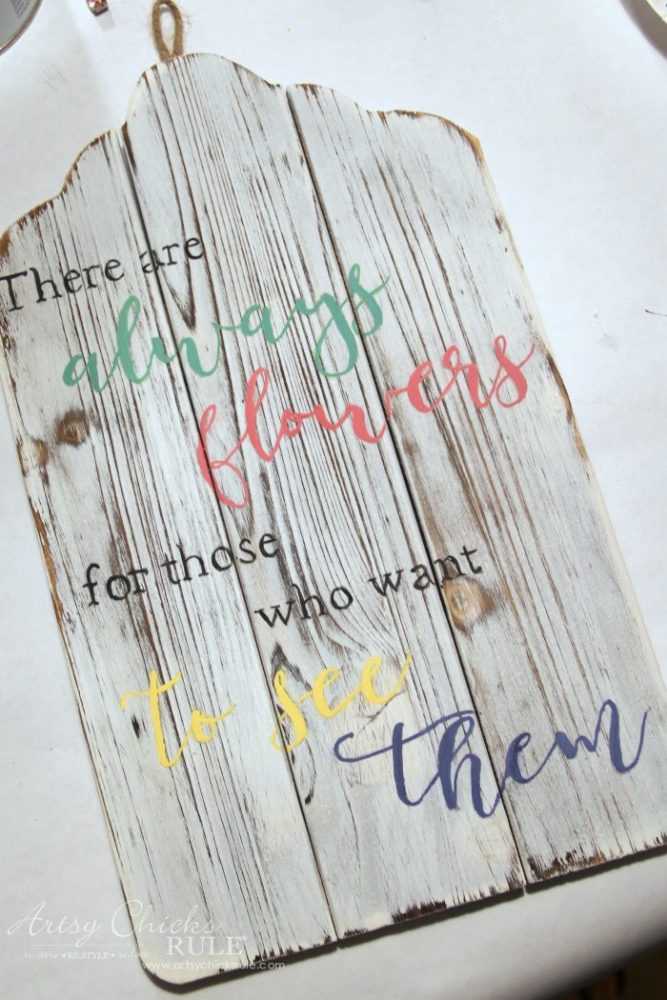 But darn, that's hard to read. :(
Bummer.
The background on this board is just a bit too dark.
I hung it up here in my kitchen, stepped back and took a look….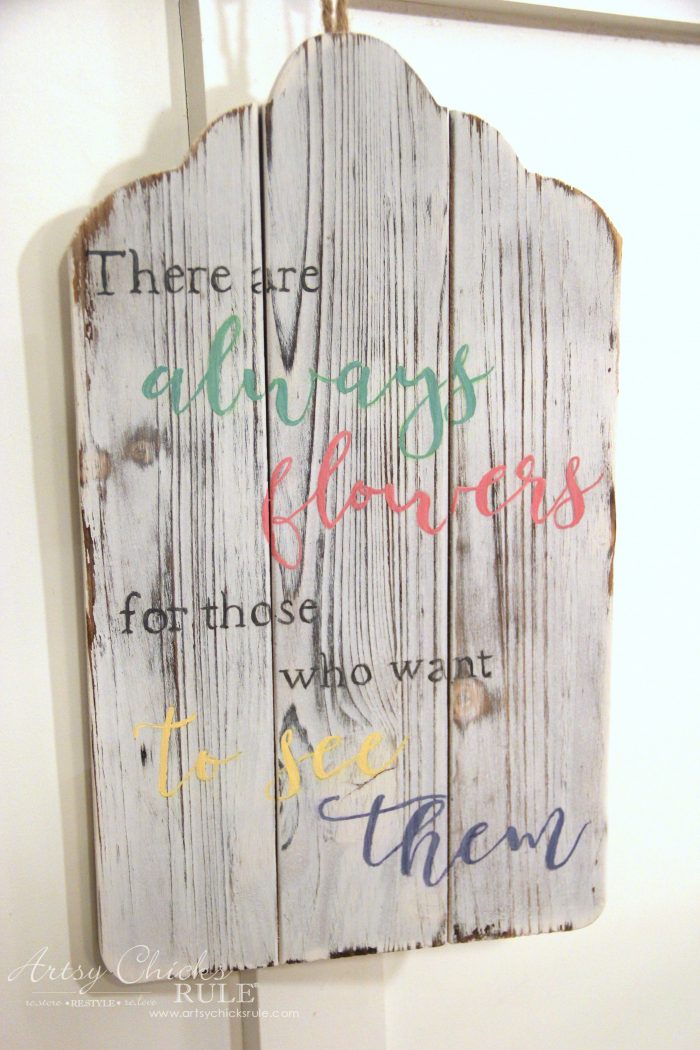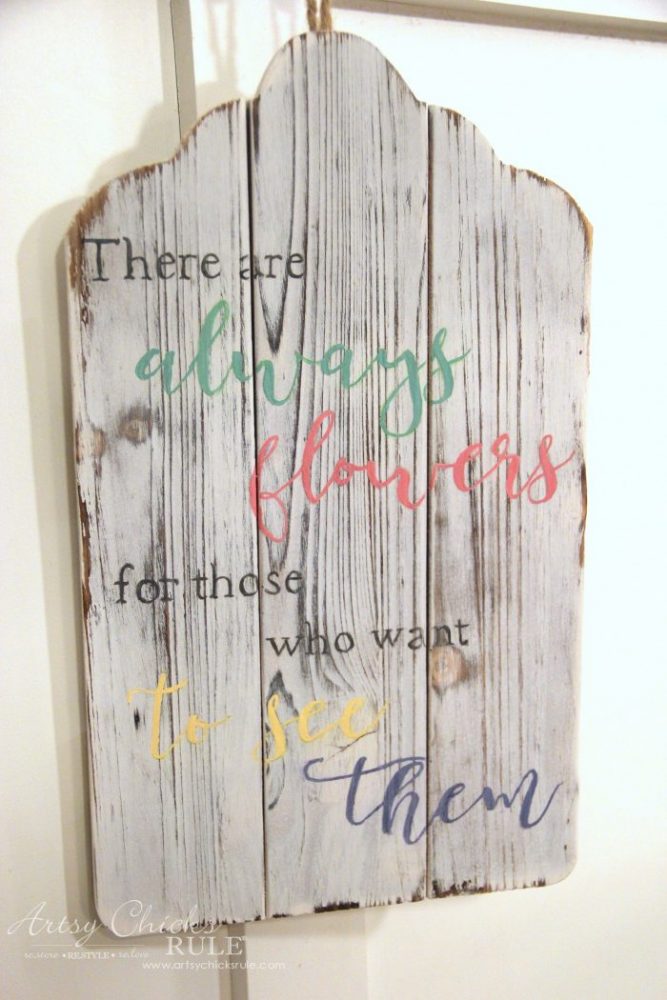 Yep, not working for me.
So, I actually put it away for the evening with the plan to paint over it with white and start again.
Ugh, I wasn't too excited about that but hey, it's only paint, right? ;) (and a little work too)
The next morning I pulled it back out and decided to try something before I slathered white paint all over my hard work. ;)
I thought, why not outline the letters so they "pop" a bit?
And so that's what I did.
I used a calligraphy brush pen which was just perfect. Poor things needs to get some kind of use because it surely isn't getting any calligraphy action!
One day, it's on the looonnnggg list. ;)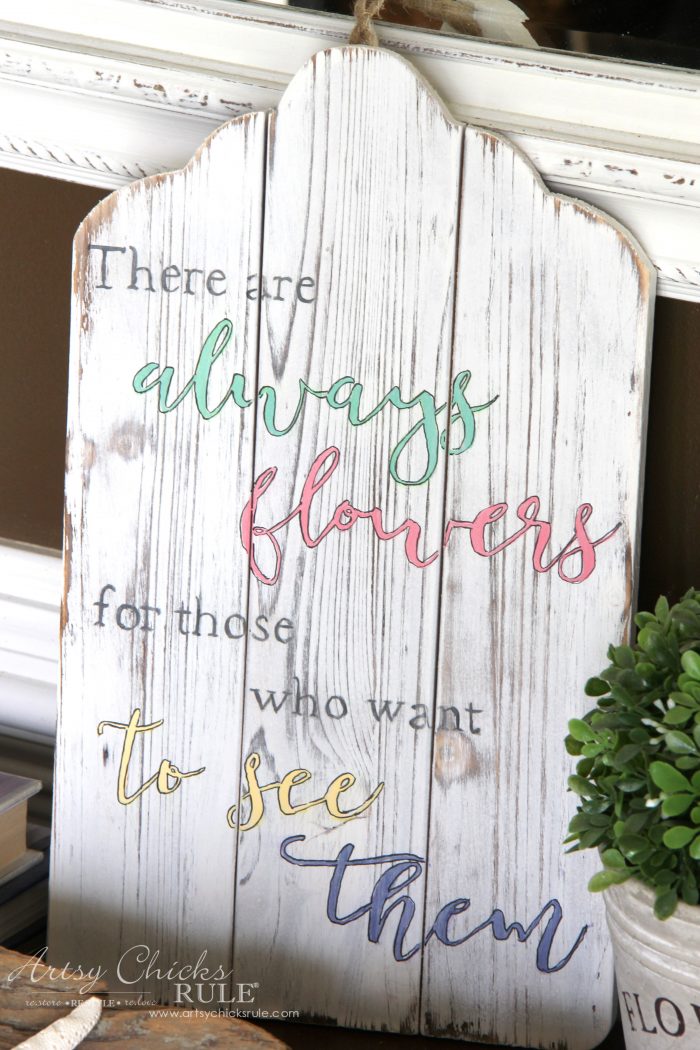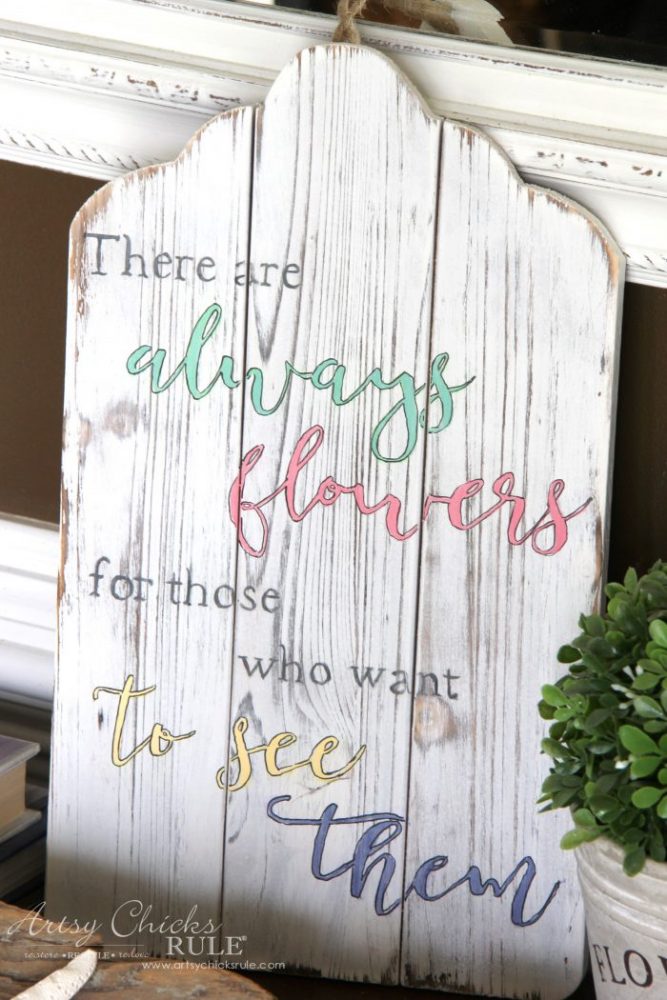 So, it's not ideal but it worked….and I didn't have to re-do it.
It has a little rope hanger so could be hung somewhere too.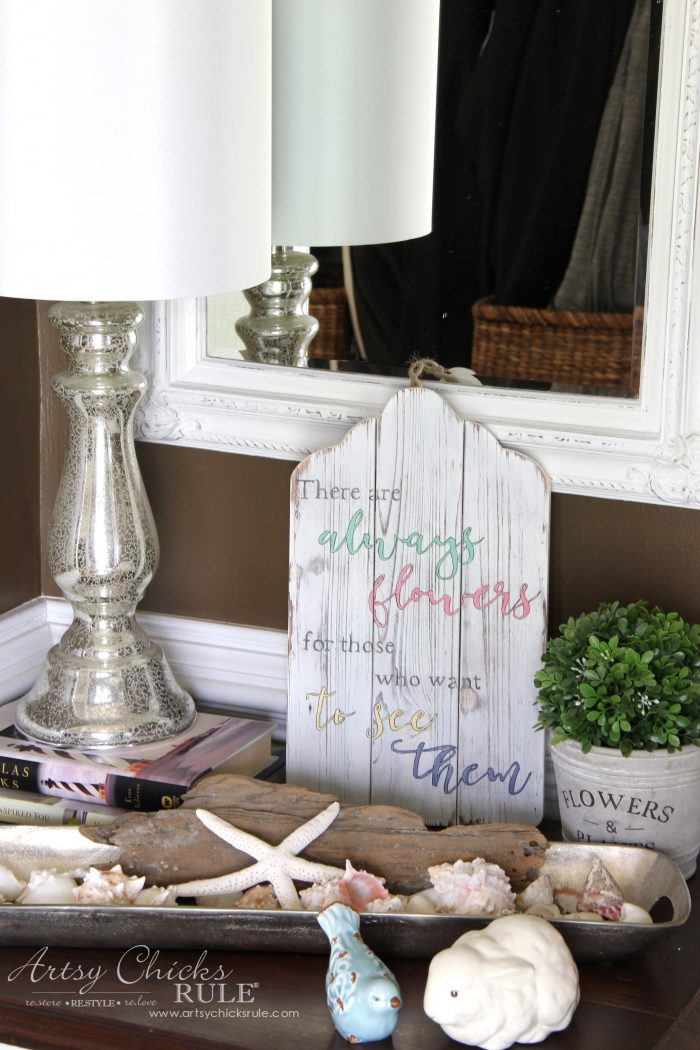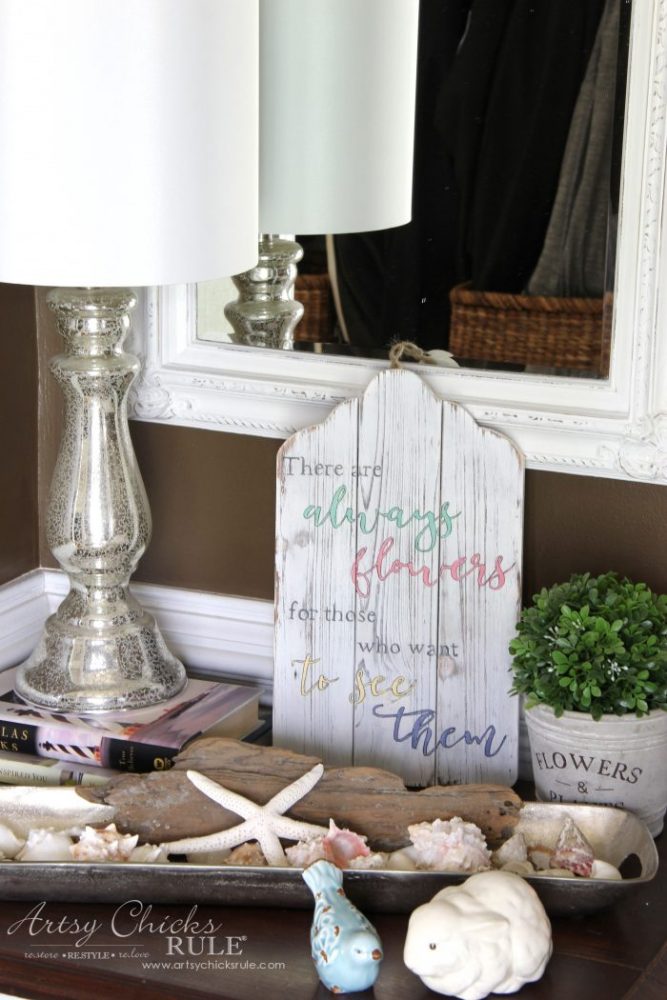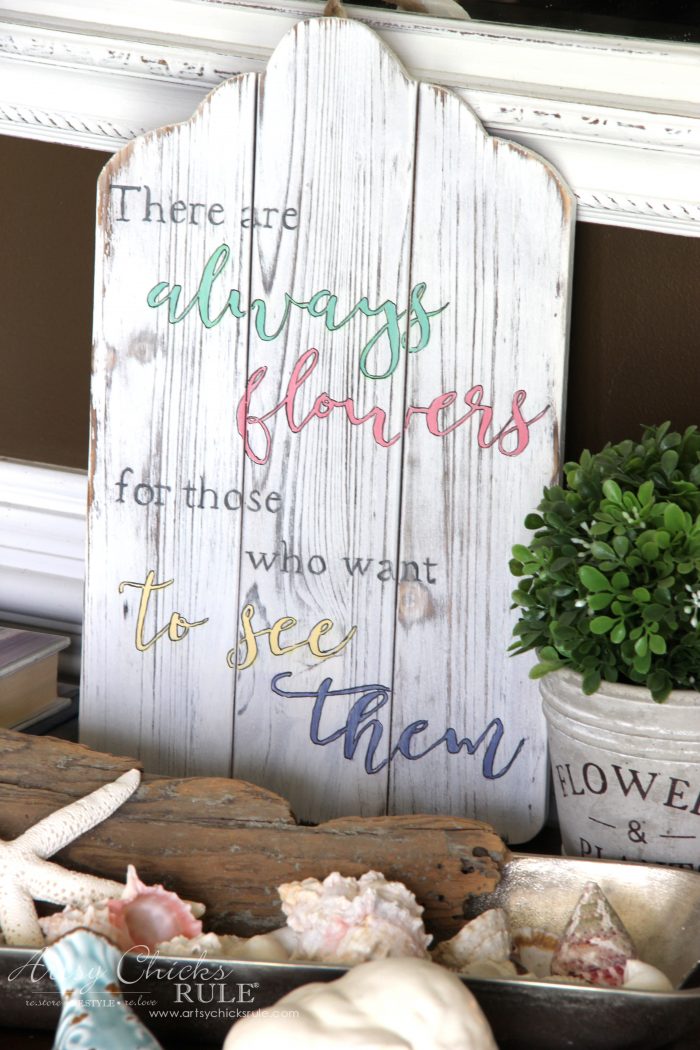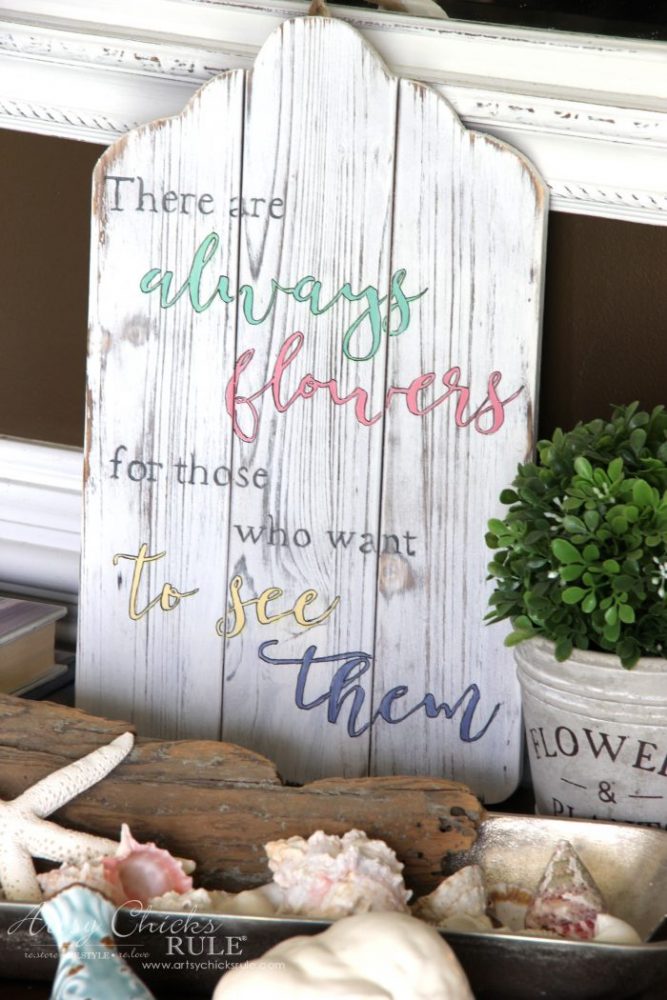 If you don't feel like painting this you can always just print out the free printable I linked above.
Just pop it into a frame and done! :)
PIN this DIY Spring Sign to save it!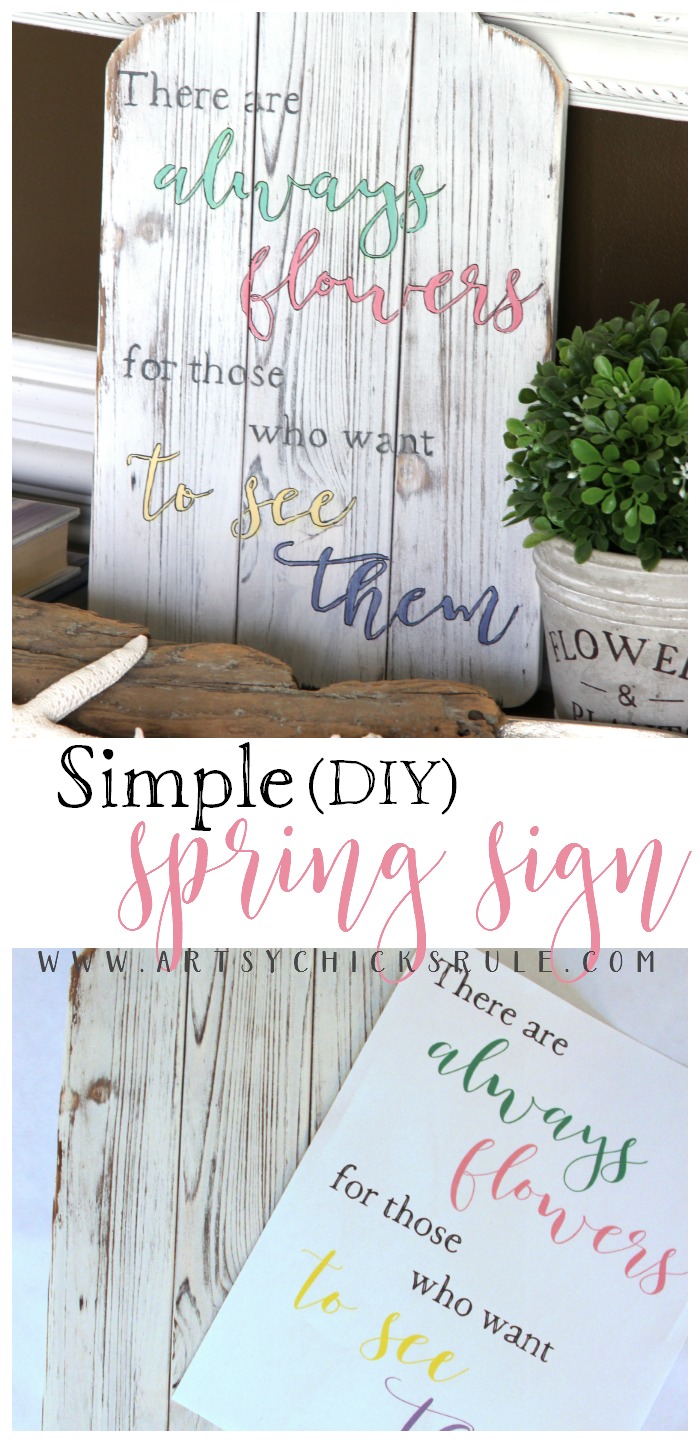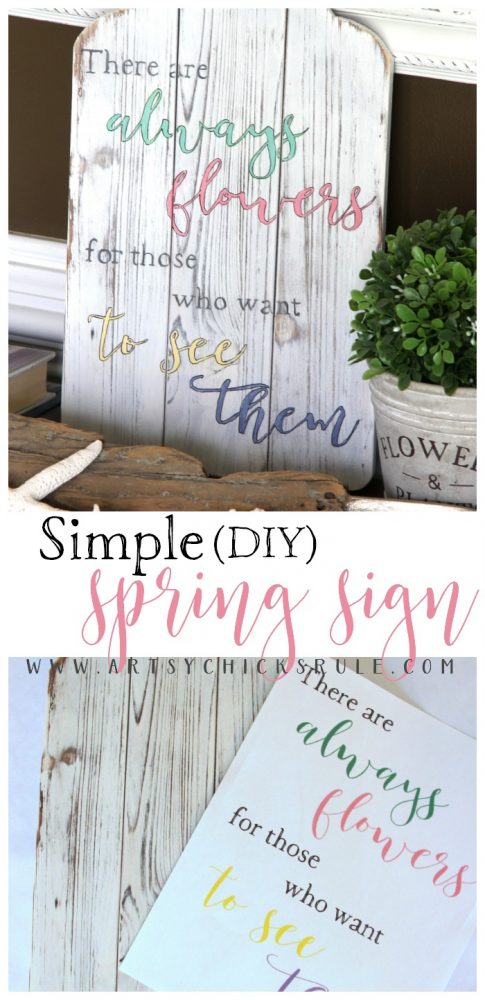 See you next week with more Spring fun and a helpful post for making your own signs. :)
xoxo