September Giveaway (3 winners!)
This post may contain affiliate links. Please see disclosures here.
Today is a beautiful day for a September giveaway, don't you think?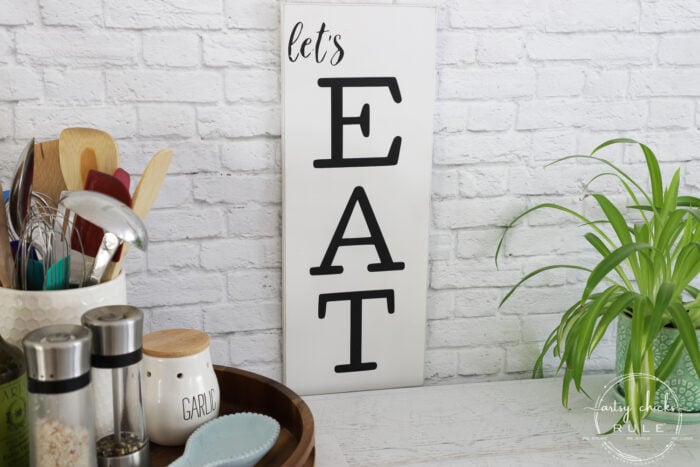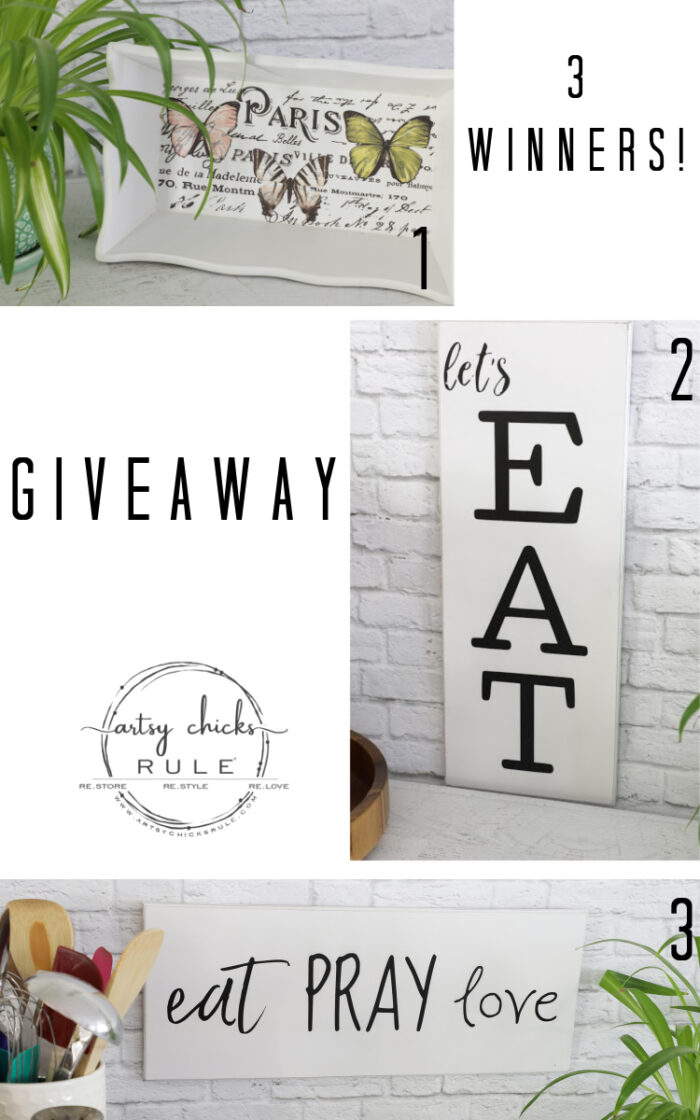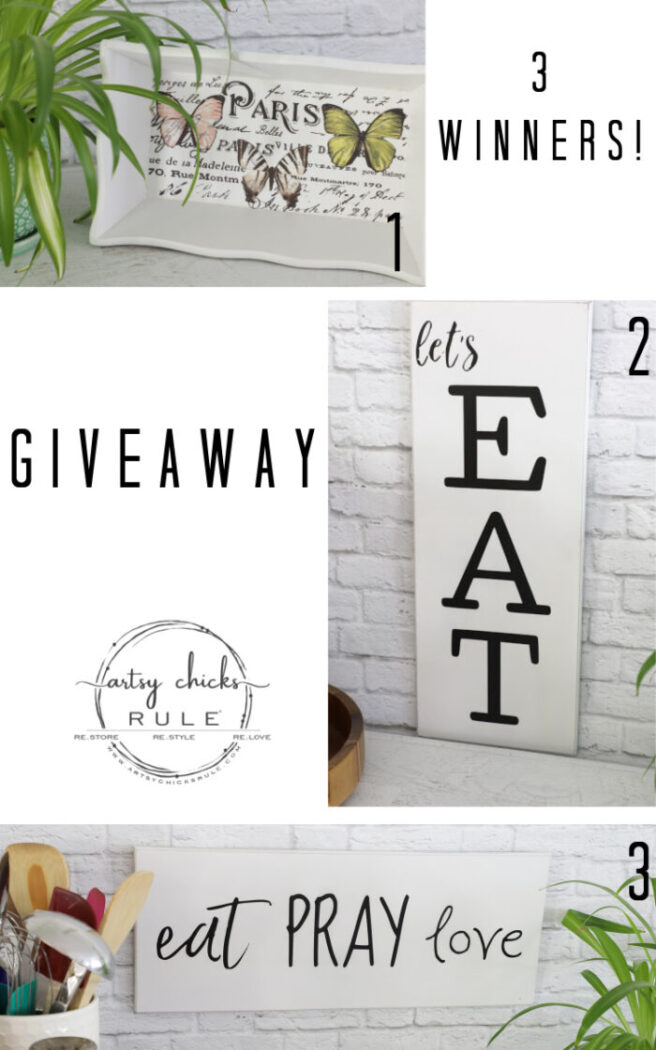 Hello beautiful friends!
It's giveaway day! Yay!
If you are new around here, I like to host giveaways usually every month (or I try to every month) of the things I've made and/or paint supplies, gift cards, etc.
I decided to put all 3 of these in the same post, on the same giveaway. I will just have the rafflecopter choose 3 winners instead of one.
So three of you will win these this time. I'm so excited and can't wait to see who wins. :)
I love hosting giveaways around here. It's my chance to say THANK YOU to each and every one of you. I hope you enjoy these giveaways as much as I enjoy having them.
So to recap, here is what I am giving away: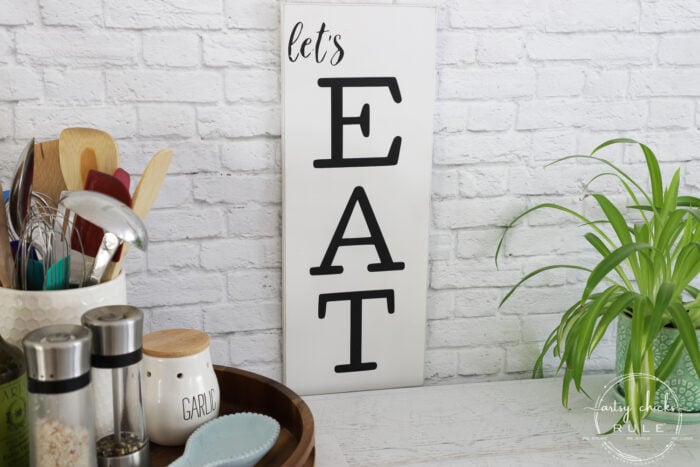 If you missed the post on these kitchen signs, you can see it >>> here.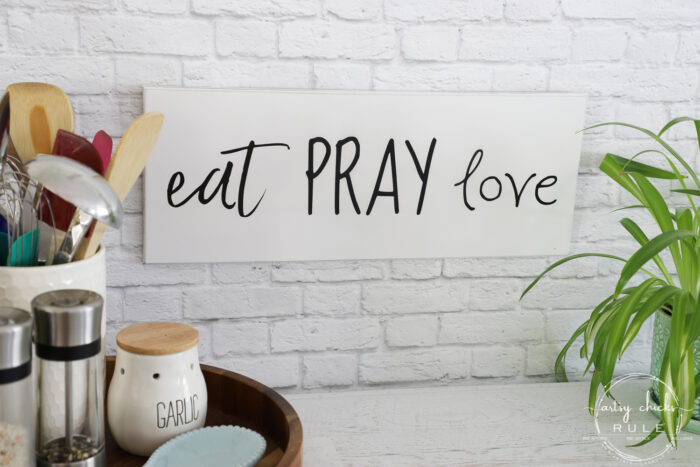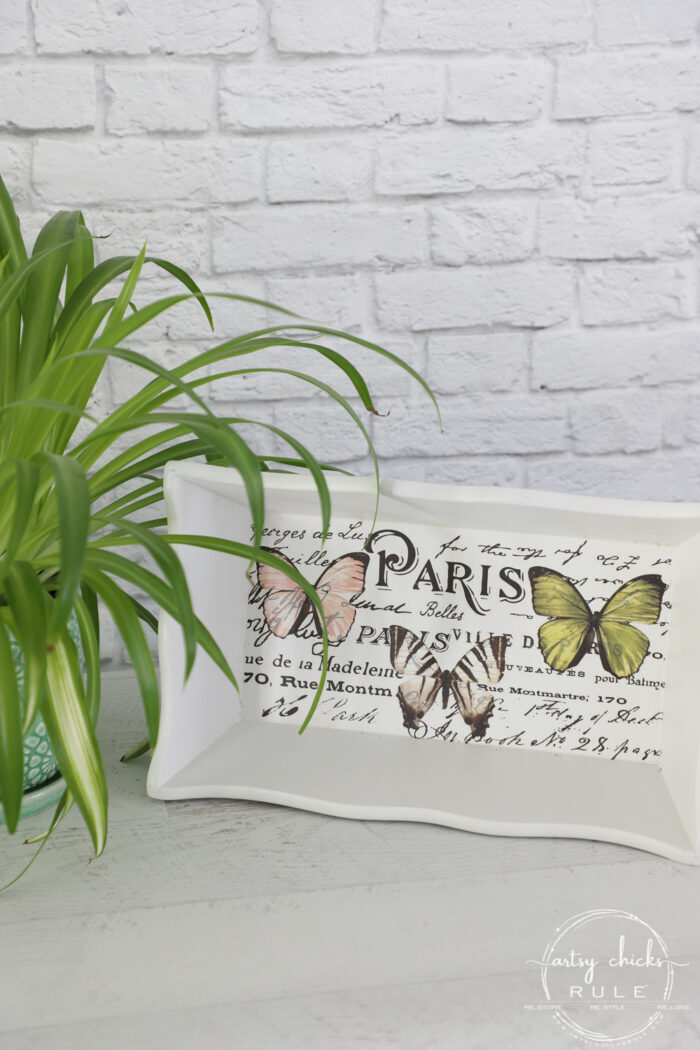 If you missed the post on the butterfly box, you can see it >>> here.
All three of these but not all to the same person. I will be giving each one away to one lucky winner…so three total.
Good luck!
Here's how you enter:
To enter, just fill out the Rafflecopter below. Enter all or as many as you like for more chances to win.
Once the contest is over, the Rafflecopter will choose a winner at random.
That's it!
(if you have trouble with the Rafflecopter box below, you can visit this link to enter instead, "Kitchen Sign Giveaway")
The giveaway ends Sunday, September 20th at 12:00am EST.
After which, one winner will be chosen at random and notified via email.
You will have 48 hours to respond. If not, another winner will have to be chosen.
You must be 18 years or older (and a US resident) to participate. Void where prohibited.
Good luck everyone!!
I'll see you back here on Thursday! Have a wonderful week!
xoxo