Master Bedroom Progress (How to Decorate on a Budget)
This post may contain affiliate links. Please see disclosures here.
I thought I'd pop in today and get y'all up to date on what I've been up to.
And what I've gotten completed in the Master Bedroom Makeover so far.
For a refresher before going on….click the link above to see where I started. (and the BEFORE shot)
By the way, I'm doing this ALL on a major budget. Pretty much like I've done my entire home.
This room is no exception.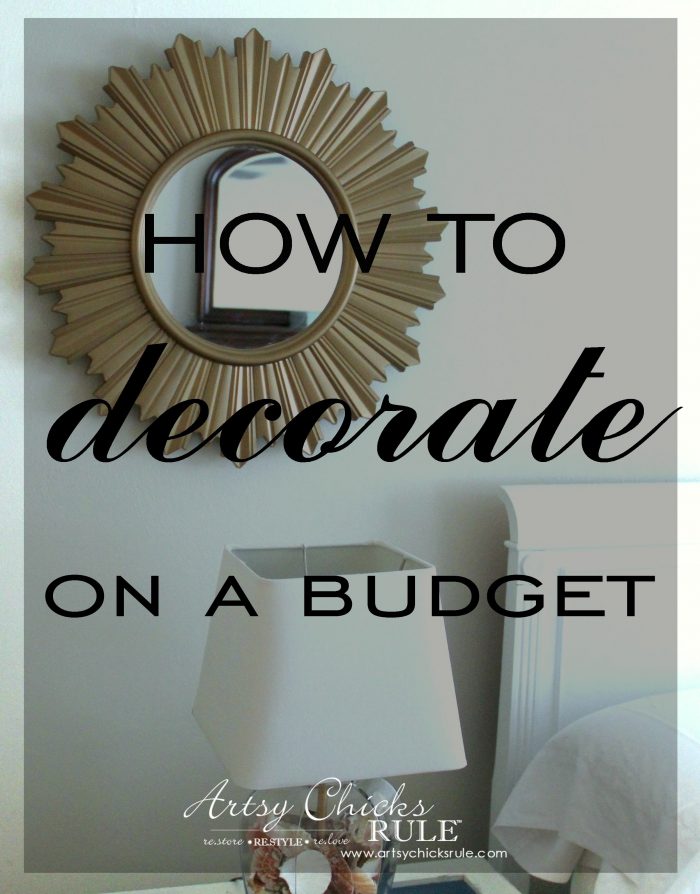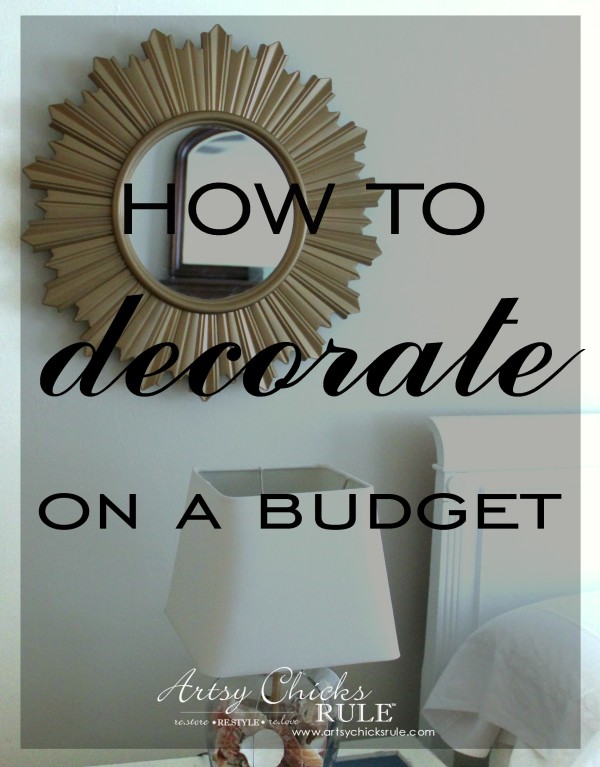 So I'll be sharing how I did it all on a budget as I go along too.
It doesn't have to (and shouldn't) cost you a fortune to decorate your home in an elegant and pretty way.
Or however you like.
I'll share how I decorate on a budget.
This antique headboard came from the thrift store about 2 years ago.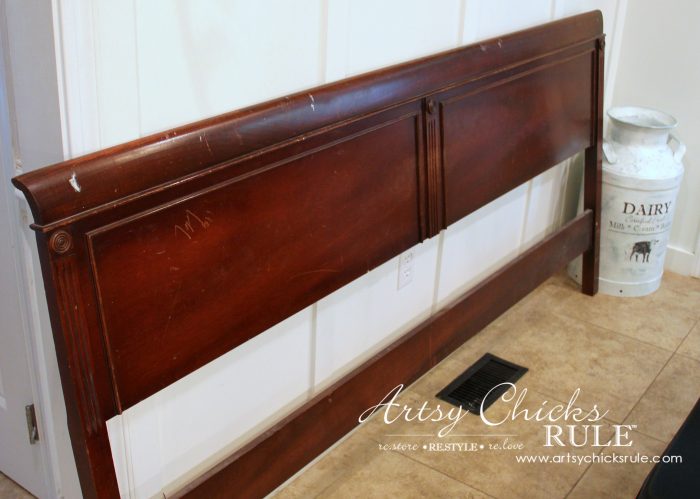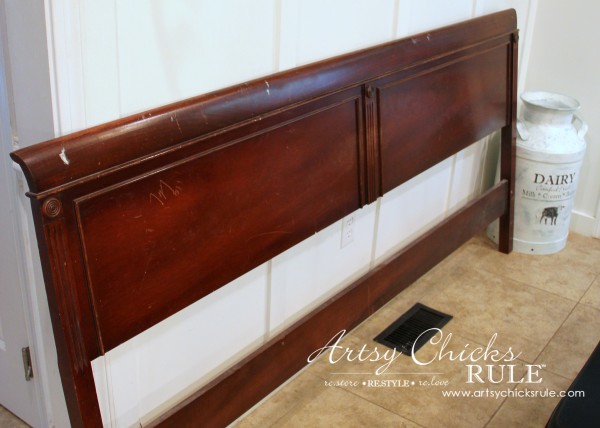 It was a bit beat up but still in good shape.
I decided to paint it white. I used BEHR Ultra Pure White (7750).
I had planned to sand and distress a bit to pull out those details…..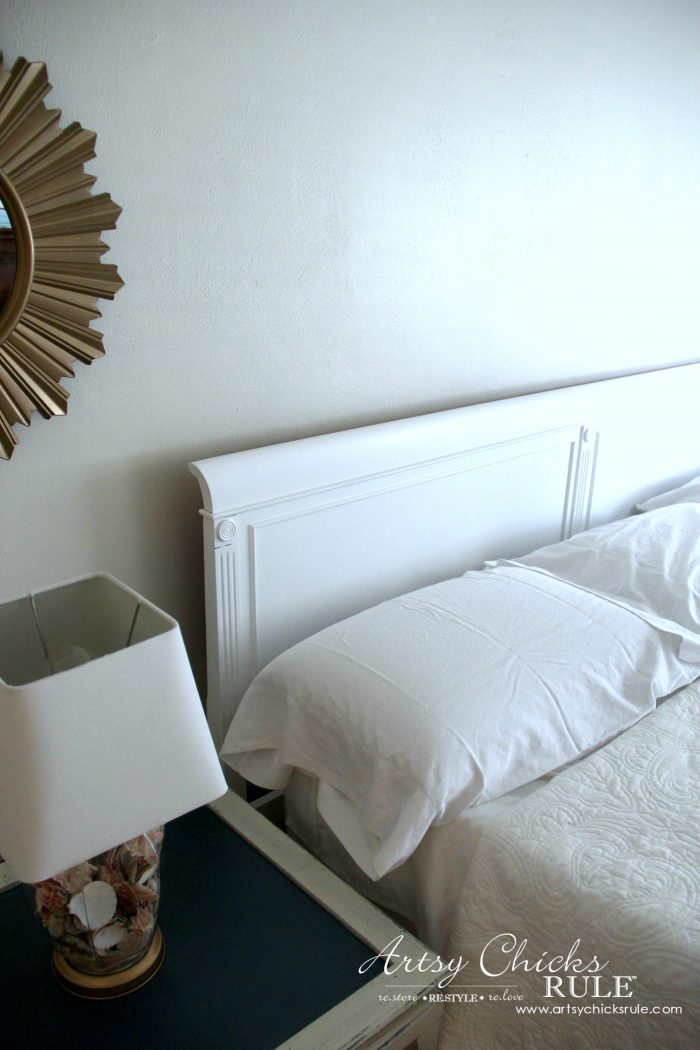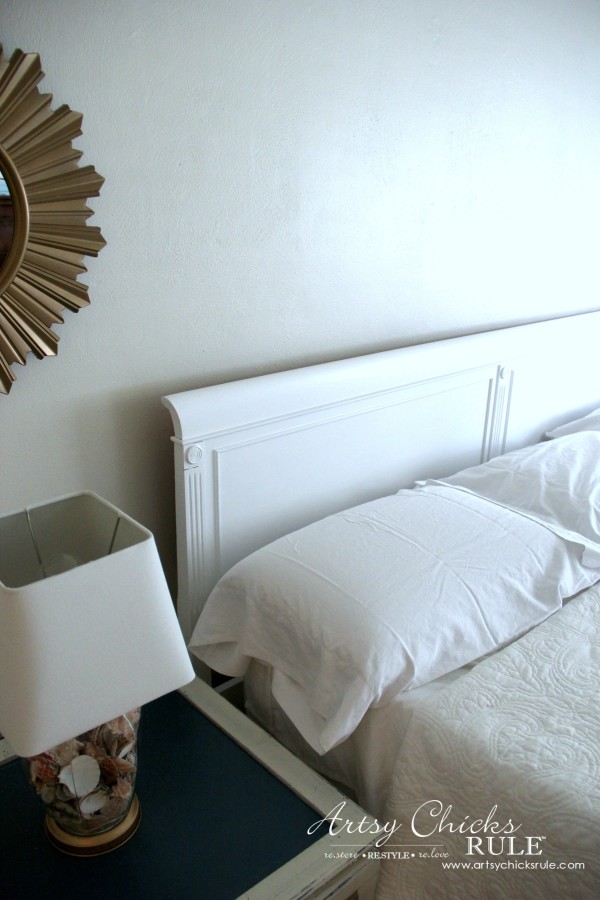 …… but it looked so crisp and clean I decided to leave it as is.
I LOVE it…….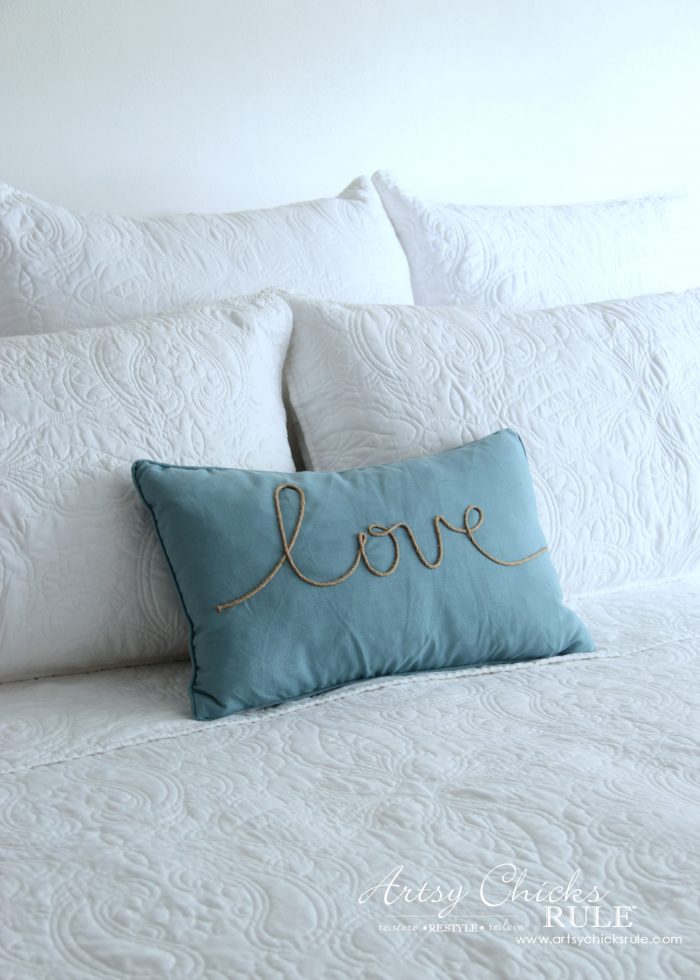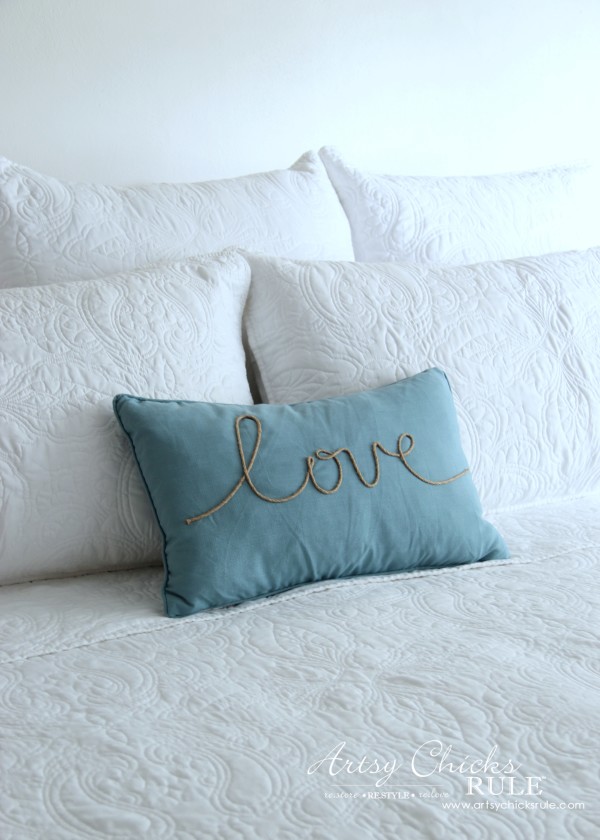 ….but as you can see (or not see! ;) ) …it is all but invisible once the pillows are in place.
I need to remedy that.
Raise it perhaps? I haven't told my husband yet and he'll surely read it here first.
I know he'll be thrilled that we need to un-attach and modify it and then re-attach. ;)
I love the new bedding though.
I went back and forth on what I should use.
I ended up with this beautiful quilted set from Stein Mart.
AND it didn't break the bank at less than $115 for everything – King quilt, 3 Euro pillows, 2 King shams (minus the bed skirt, still need to get a white one)
Here is the bedding info: (affiliate links, full disclosure here)
Quilt
Euro Pillows
Pillow Shams
The LOVE pillow is from Marshall's but I'm not sure I'm keeping that.
I'll let ya know!
It was just $14.99.
The mirrors……. (and lamps below)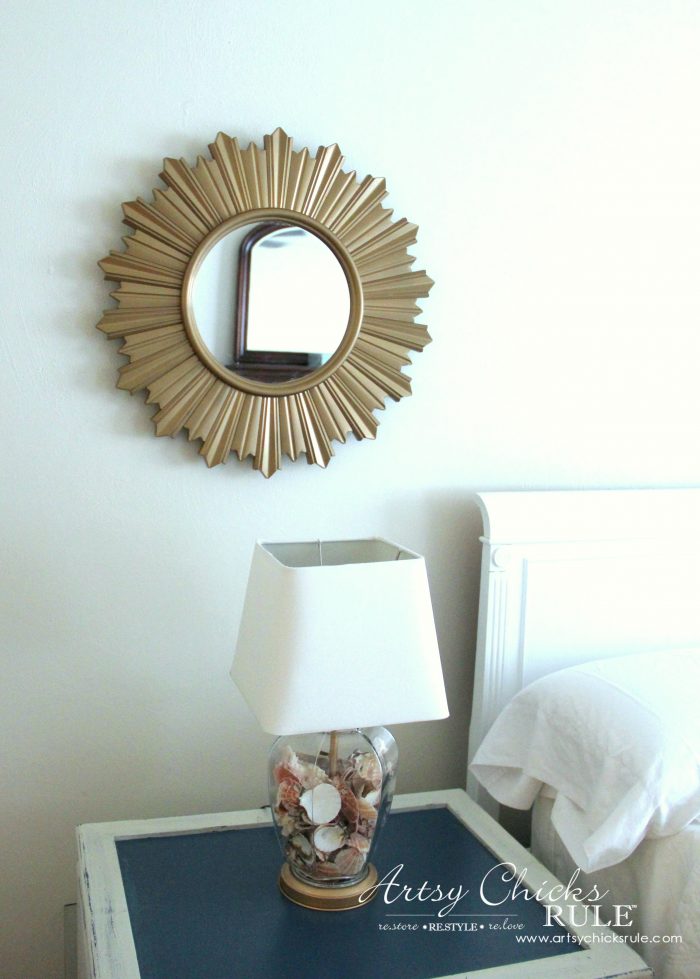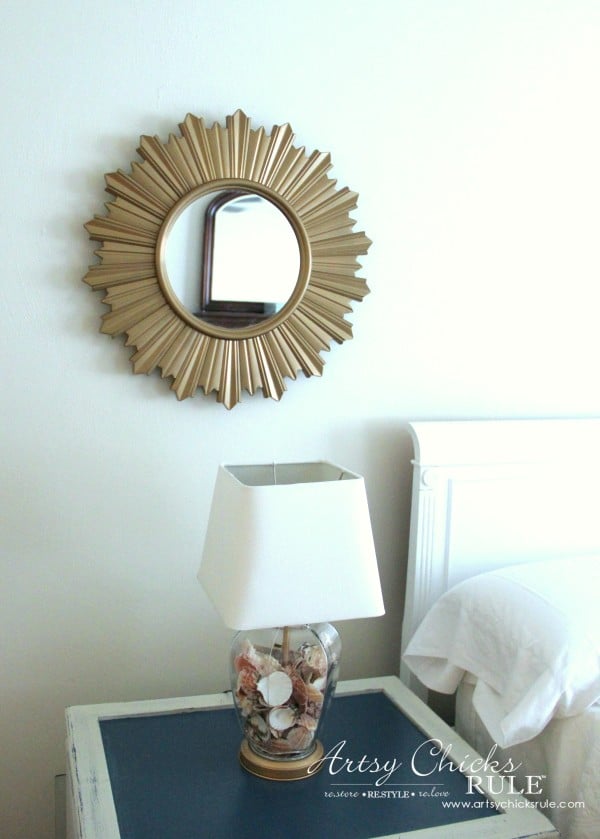 …I looked and looked and could not find a cost effective (or what I'd be willing to pay!) solution for either.
Until I found these mirrors at HomeGoods/TJ Maxx.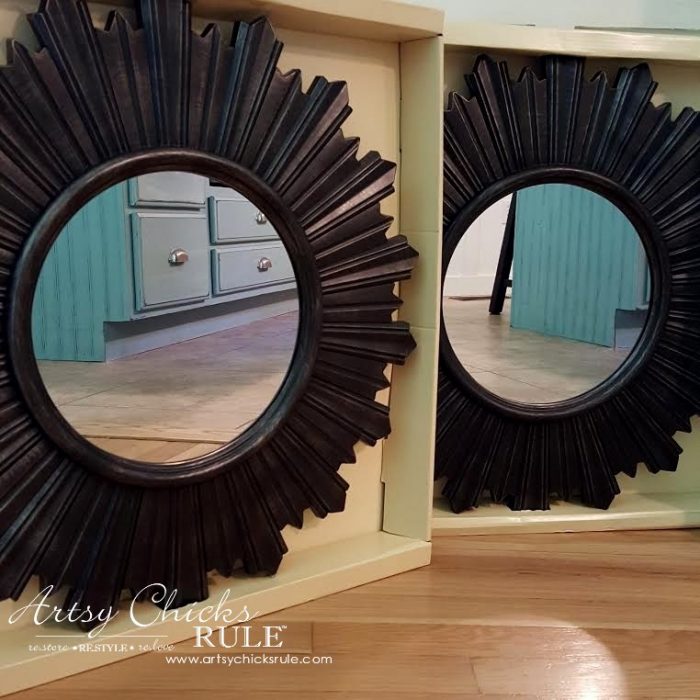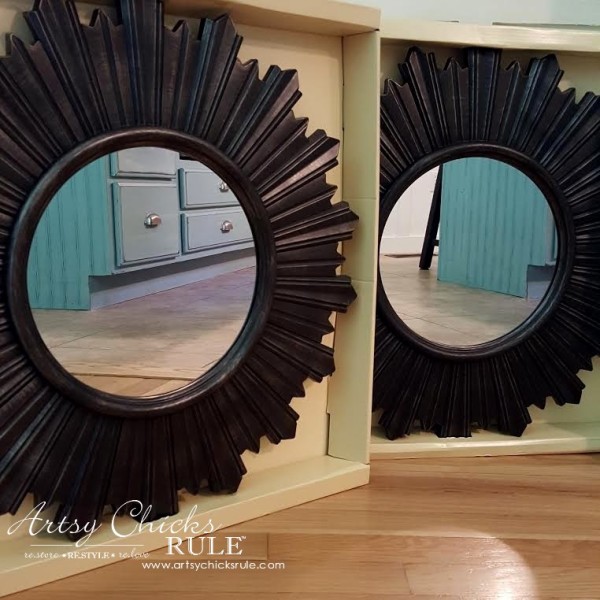 $19.99 each!
That's so much better than $199.99 each. Wow, what a savings.
BUT they were the wrong color.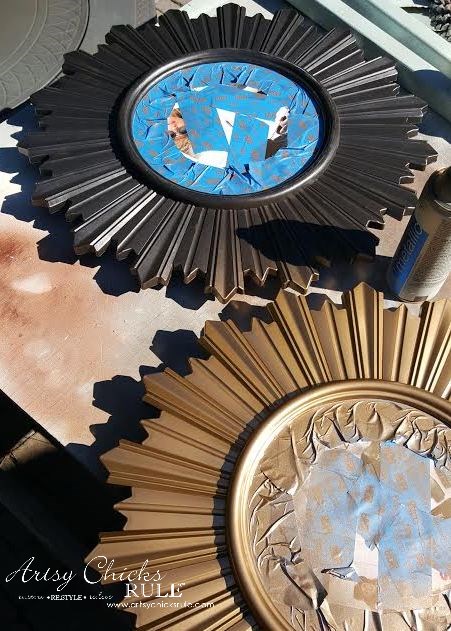 No worries.
Nothing a little spray paint can't take care of, right?
And remember the seashell lamps?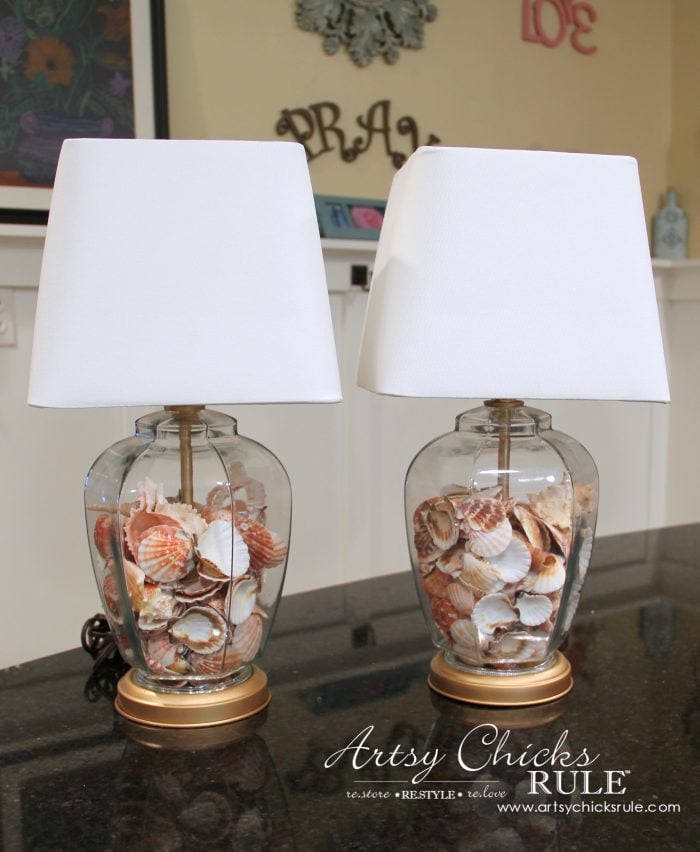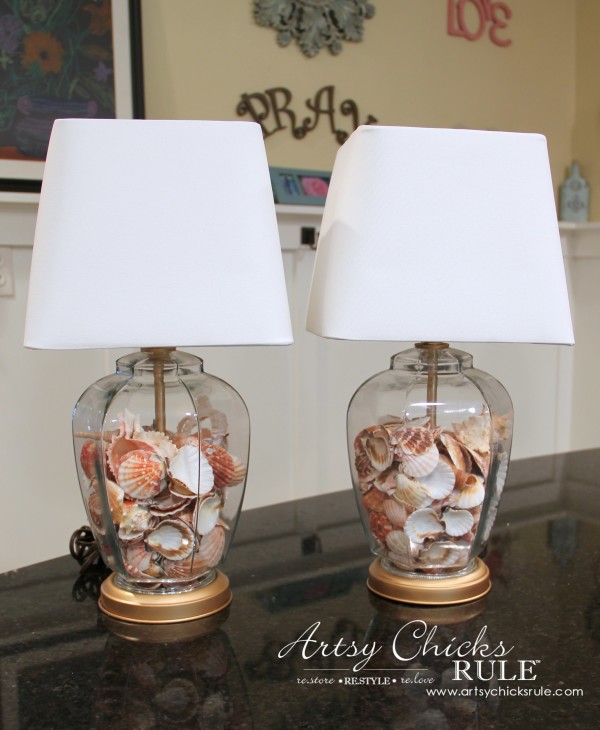 The ones I got for $5 each?
In case you missed that makeover, you can see it here — > Thrifty Coastal Lamp Makeover.
The night stand that it is sitting on….remember these?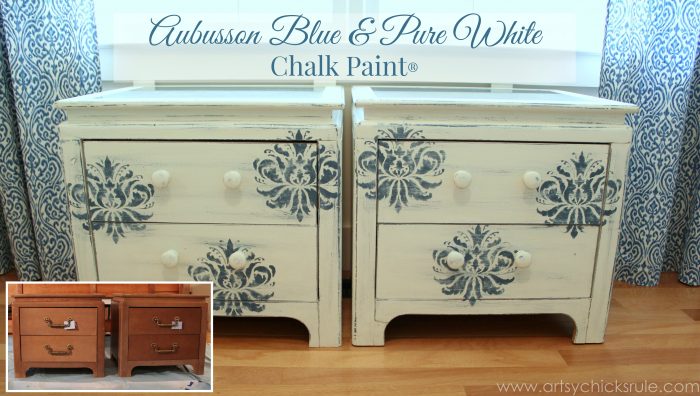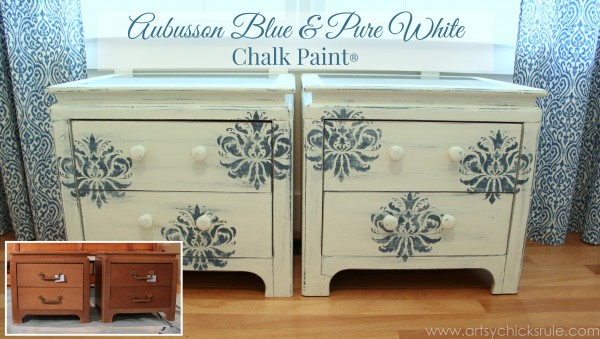 You can see more about them —> here.
I have just been unable to find suitable night stands so decided to just make these over a bit.
See the curved bottom area above?
Well, I wanted to change the look so I removed that board and had my husband cut a new one.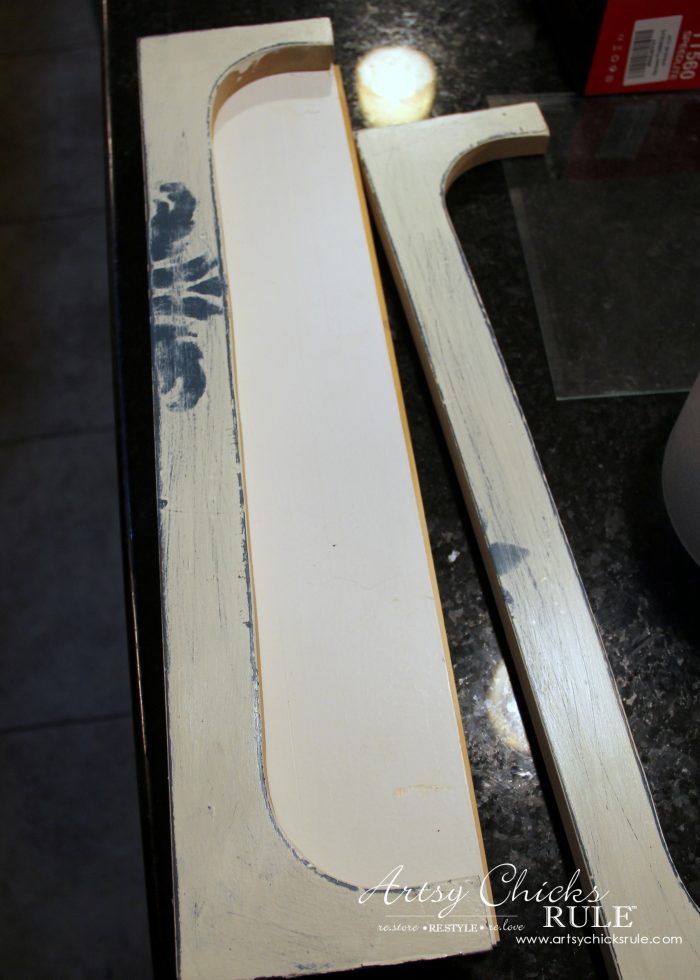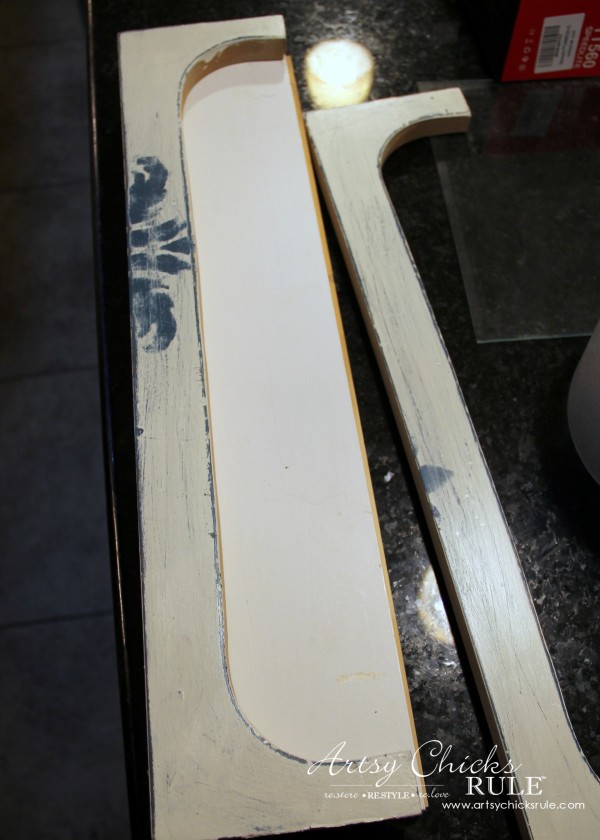 It got attached to the bottom in place of the curved one AND I added new wood ball feet too.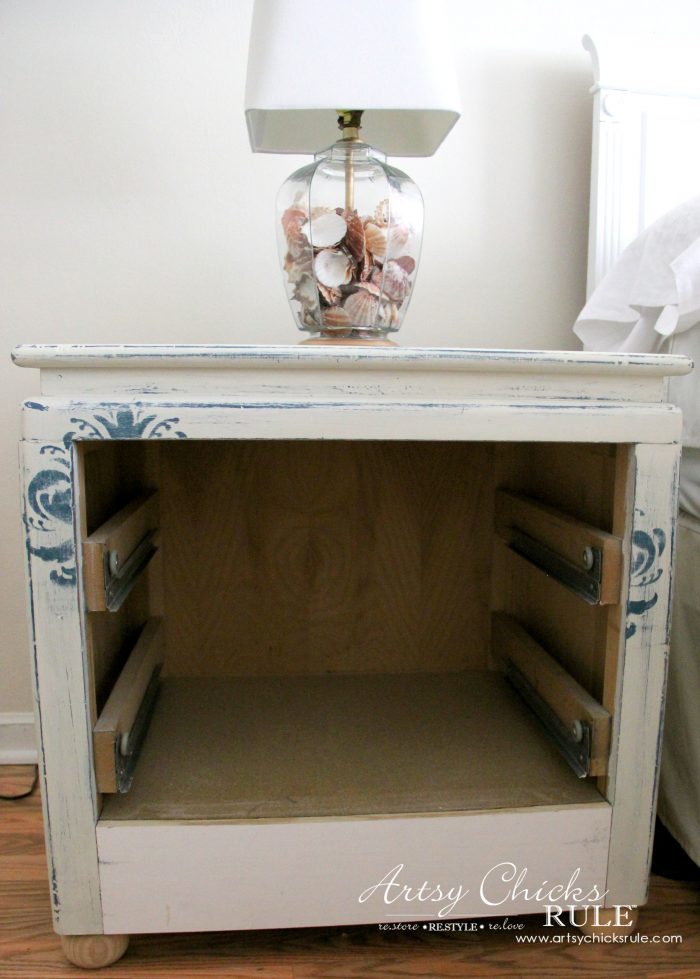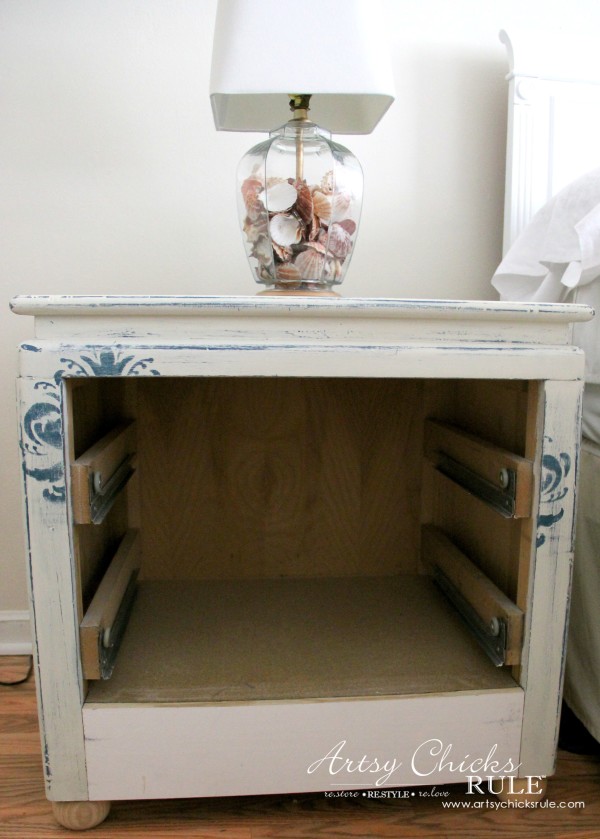 Totally new look.
I'm planning on painting them a similar color as the ones on my mood board for the Master plan.
You can see it –> here.
AND I'm putting new hardware on them too.
So, no cost night stands except the wood ball feet, $22.24/$2.78 ea.
(Original price for the nightstands/$15 for the pair)
How about window treatments? I have hemmed and hawed (haha ;) ) over this.
But in the end (and after I bought 3 sets of new curtains) I decided to move the ones from the Family Room up here.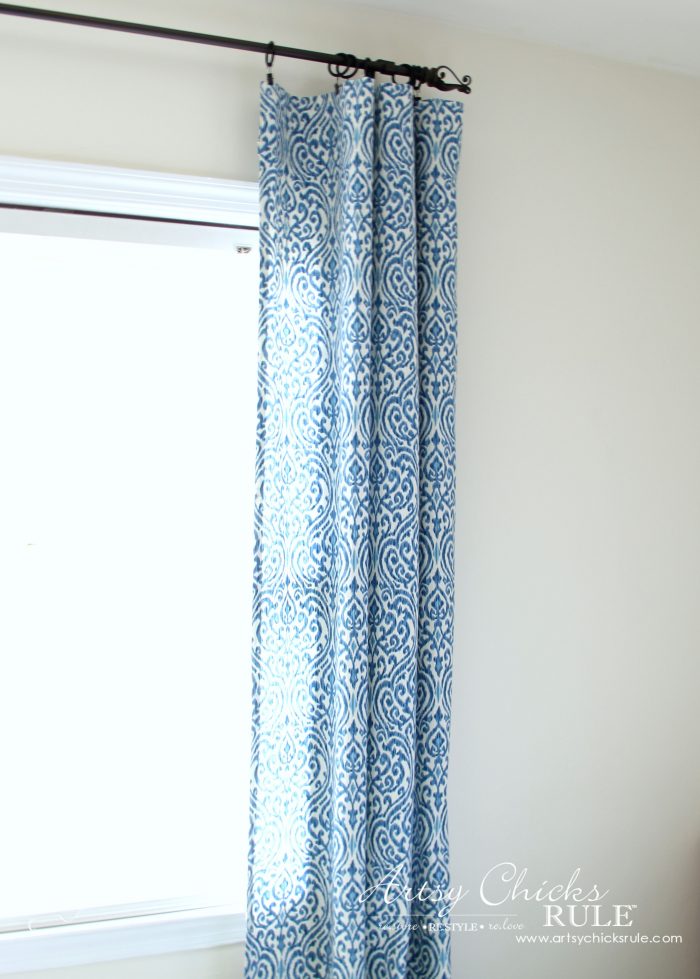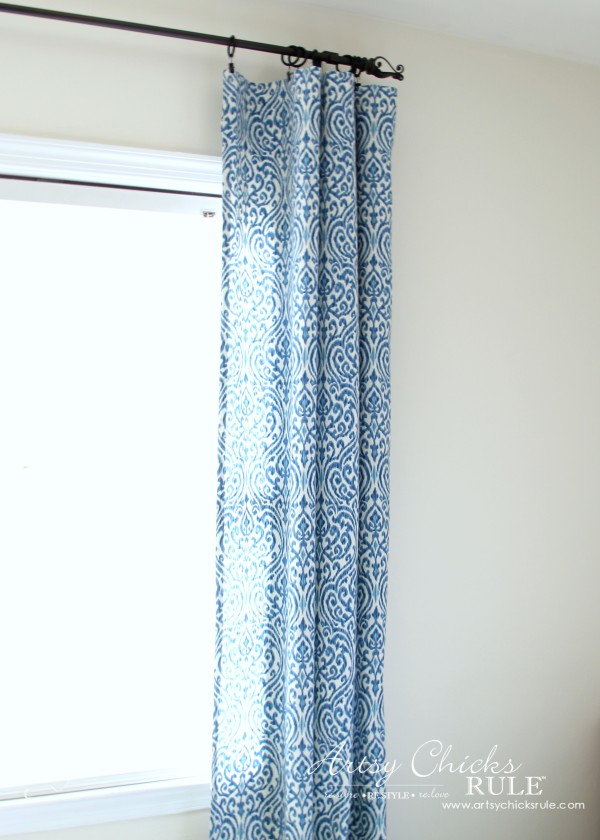 Remember these?
They are my "no sew" curtains. You can read about them here — > Easy, No Sew Curtain Panels.
(super inexpensive)
I thought they'd be perfect for the colors I plan in here.
They have that deep turquoise blue and a very pale teal blue also.
And so….these cost me nothing either for this room since I already had them.
BUT to be fair, let's talk about the other 3 sets I bought recently.
This pair that I actually bought for the bedroom and I didn't end up loving in there…..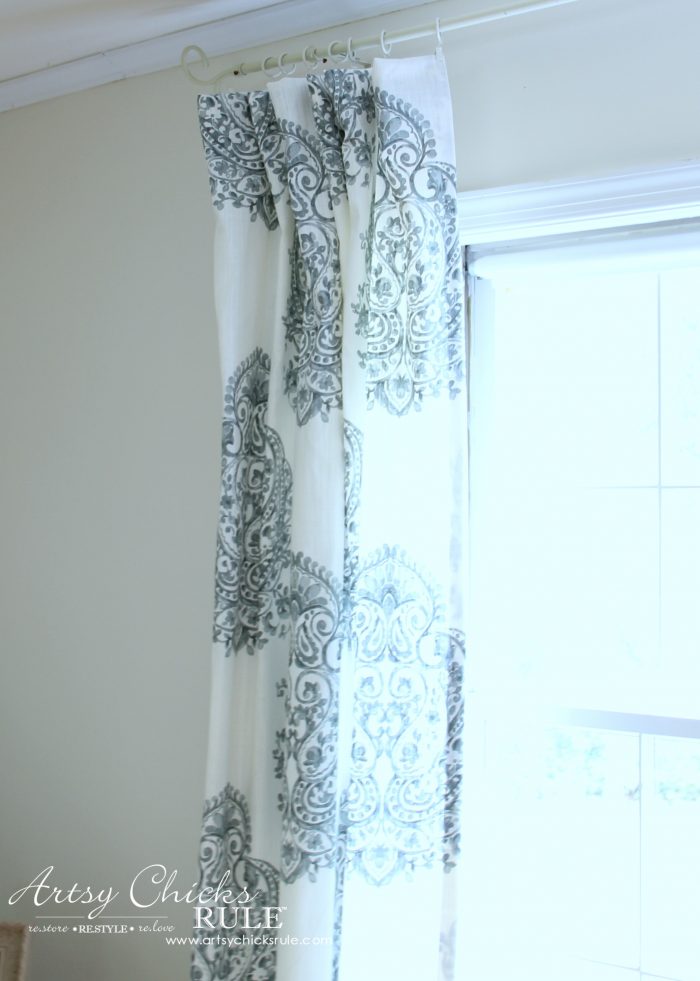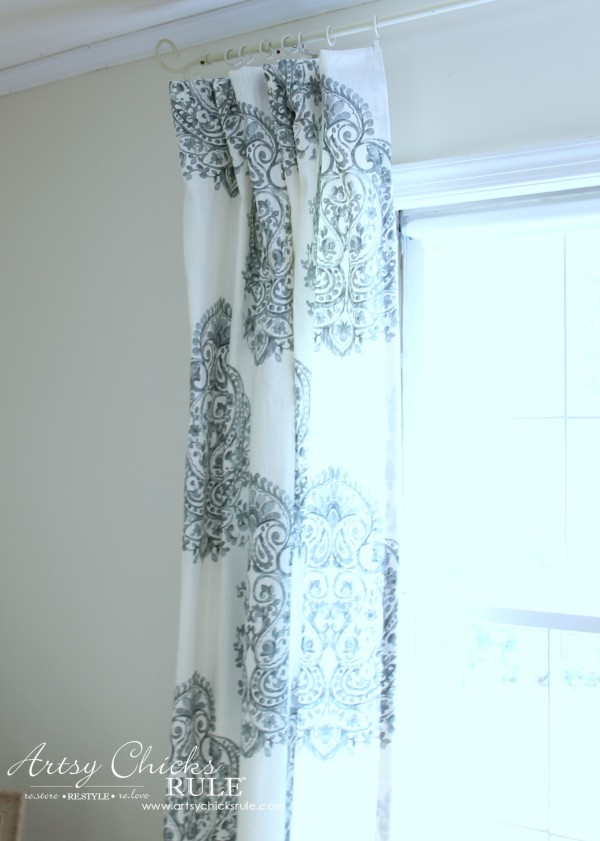 They ended up in the Dining Room instead. :)
They are so pretty, well made, long enough (that's always an issue!) ….and were only $29.99 at TJ Maxx.
And these I put in the Family Room….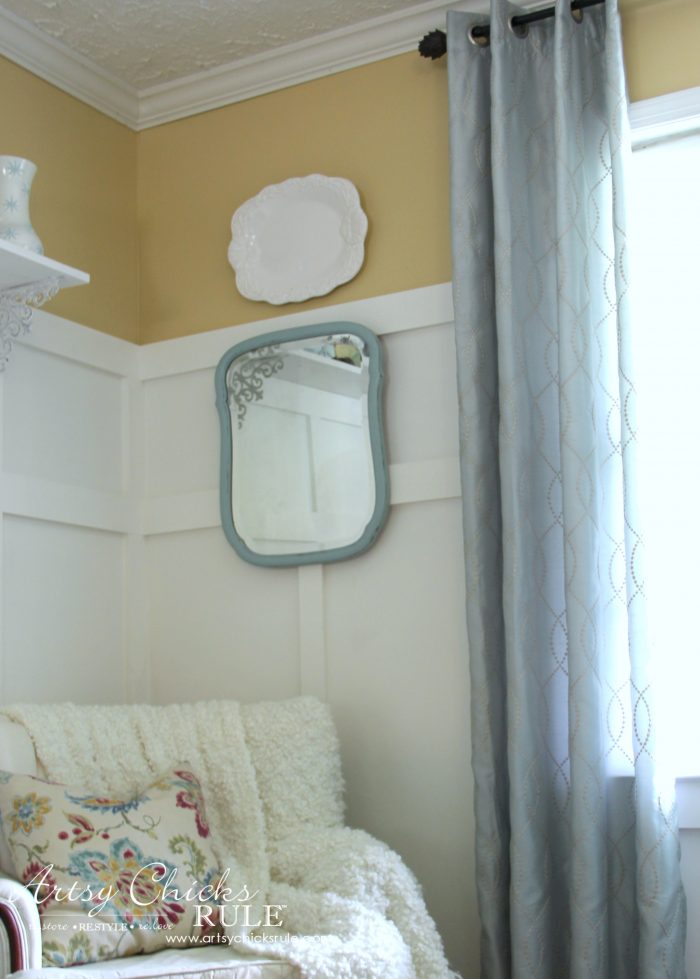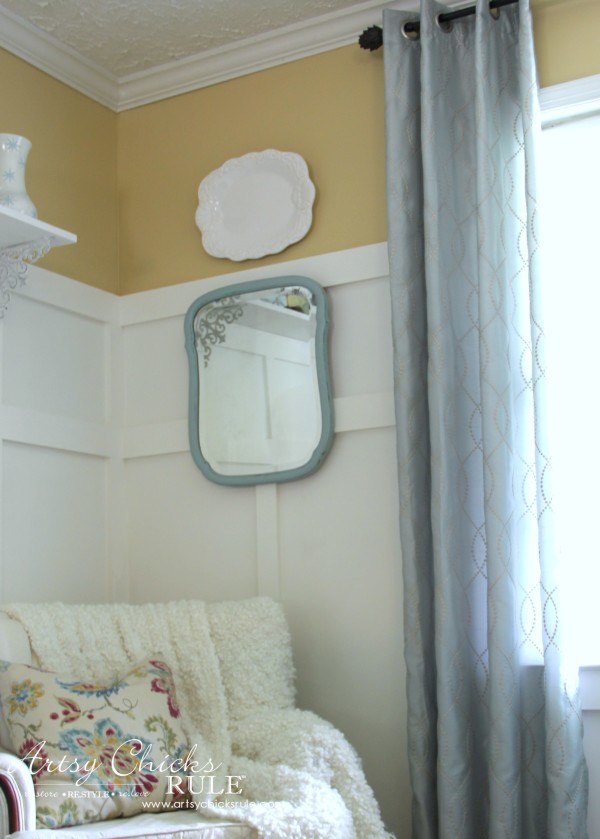 They are a pretty teal blue color which I cannot seem to capture well in the photos I took.
They also have a pretty silver stitched pattern on them that I love.
These are from Kohl's and I had to order them to get the correct length. They were around $60 with my 30% discount.
Pay no attention to any of the rods, by the way. They were all just hung up quickly as I was trying them out in each room.
This is where they all ended up staying. I have plans to move some rods around, paint some, etc.
I'm also painting the yellow wall in the Family Room….not sure what yet since I do like the contrast between that and the white board and batten.
And finally these…..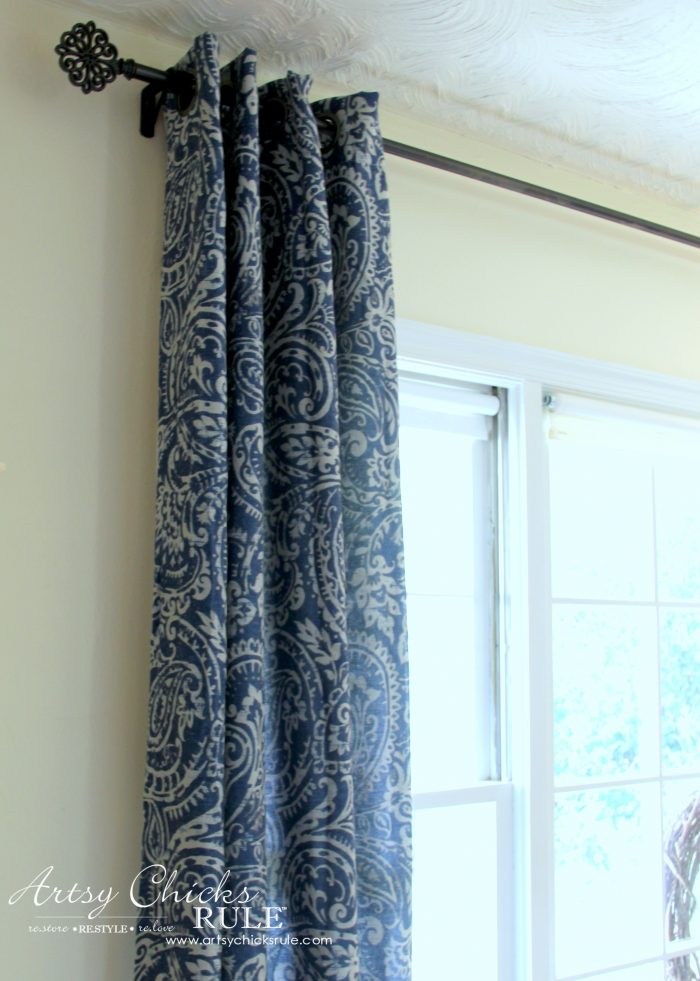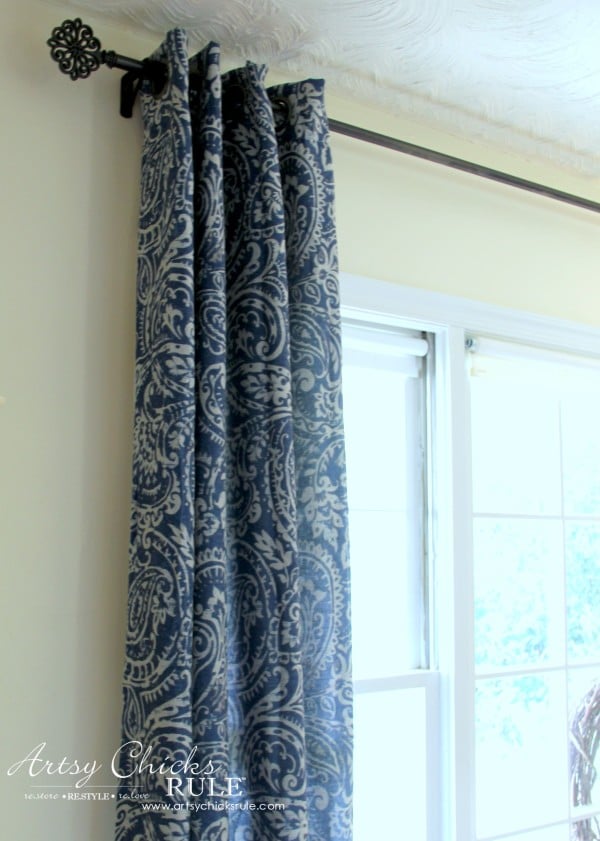 Also from Kohl's and around the same price as the teal ones (with another 30% coupon…I got lucky with those 2 times in a row! ;) )
So, these are ALL super budget friendly and beautiful.
I think so anyway.
Just look at the color of these up close….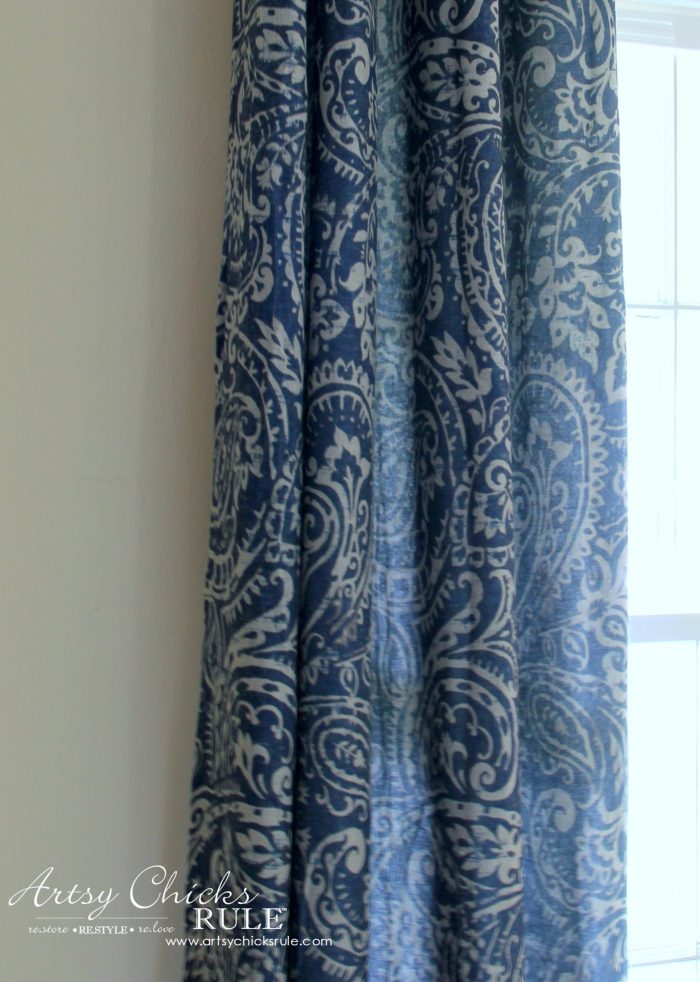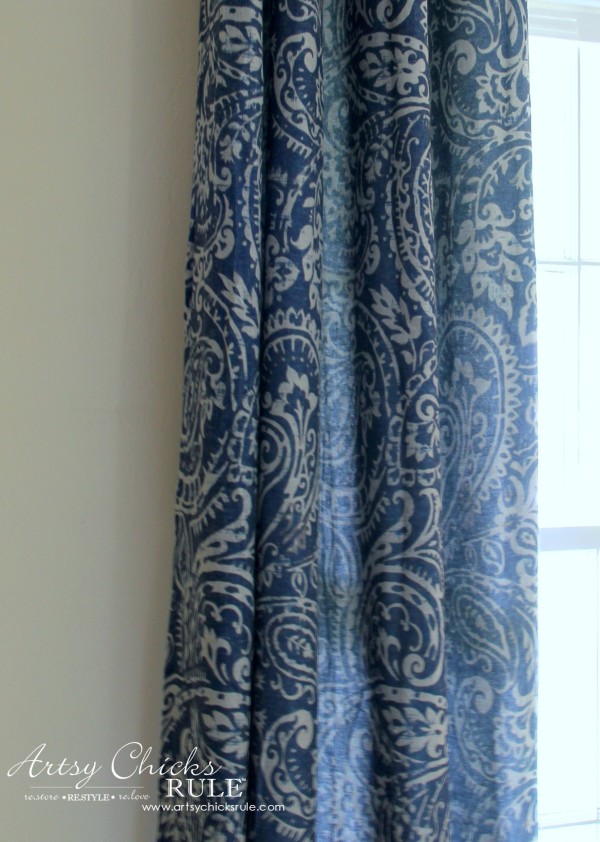 Gorgeous and perfect for the Study…and in the same room as my lovely Aubusson Blue dresser.
Sorry these last few photos are blurry. I broke my tripod just as I was finishing up another shoot.
Guess that's next on the list to buy….again. ;)
I haven't done the main picture over the bed but I did create these two lovely graphics that I'll be making signs with.
They'll go on either side of the photo project I have planned for the middle.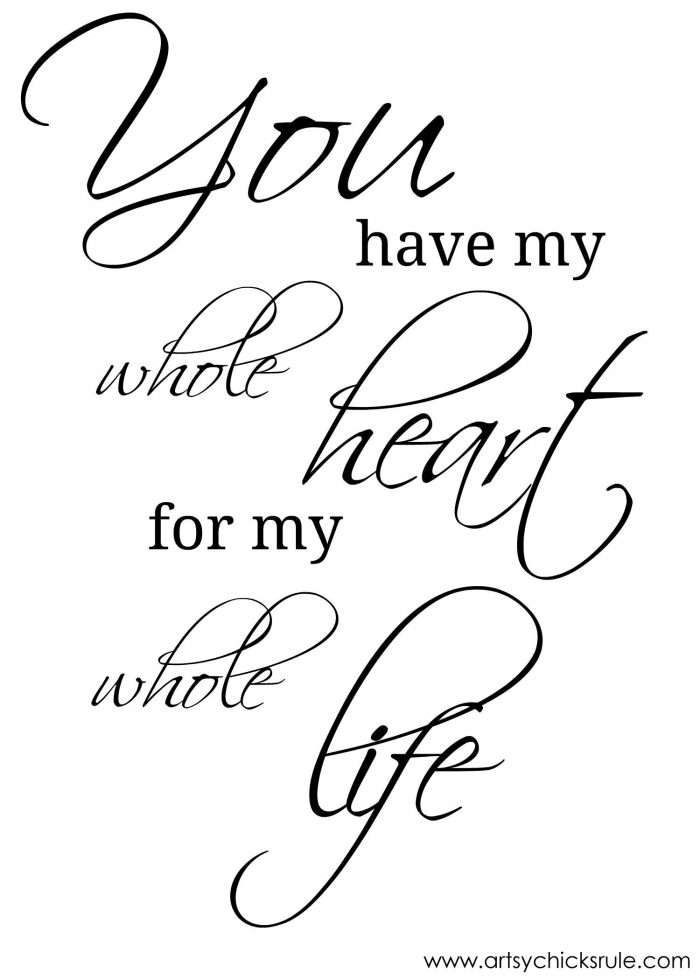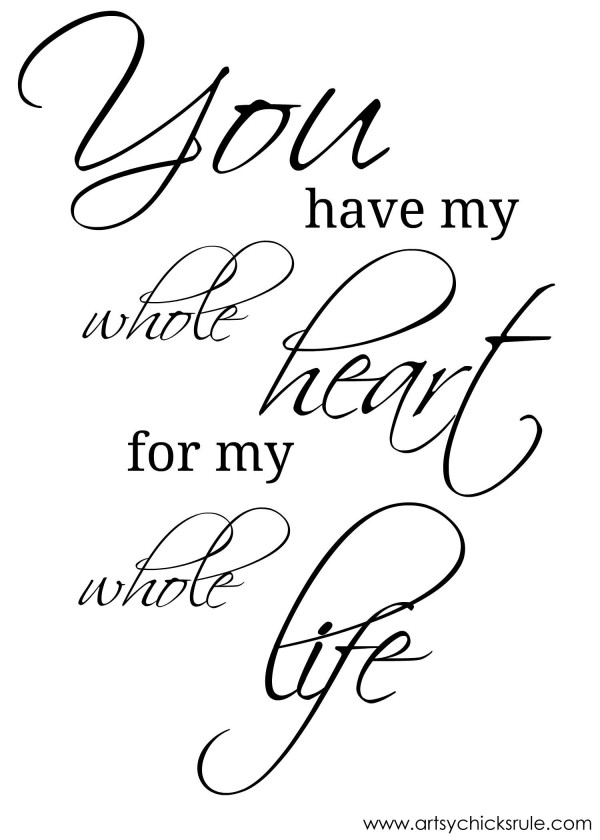 And this one…..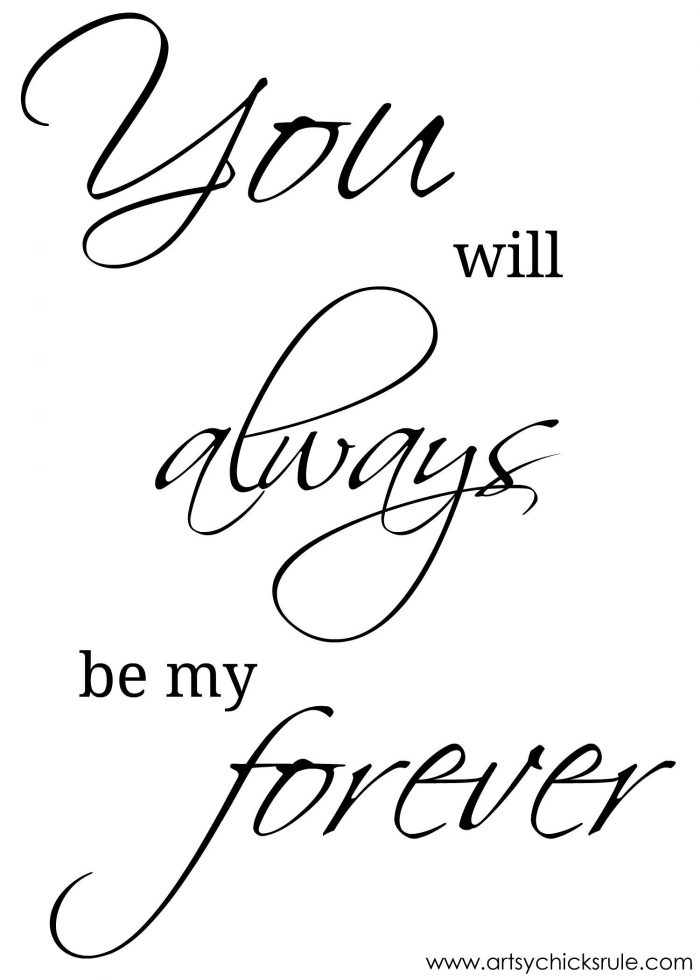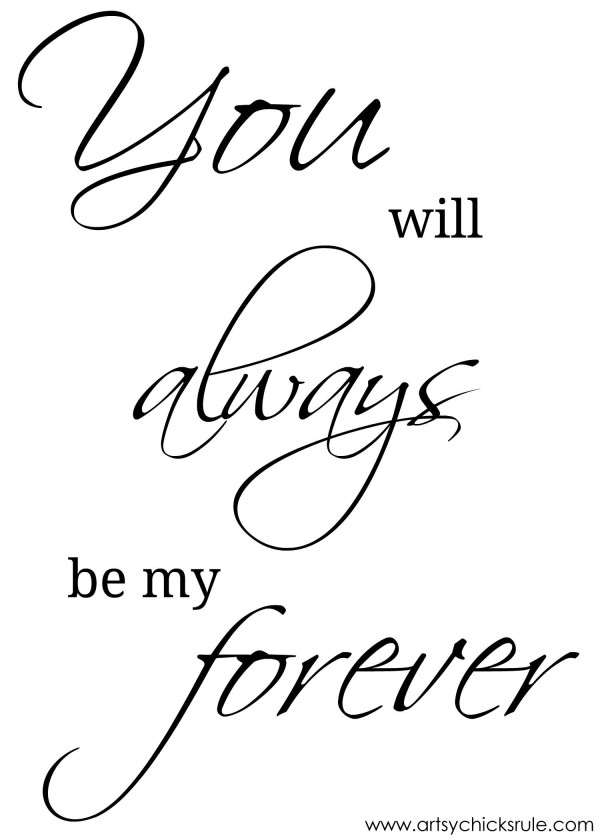 So that is how far I've gotten in the bedroom. I can NOT wait to finish.
Soon.
I hope this has maybe inspired you to see how you can decorate on a budget.
OH….and because this post is not already long enough… let me just share a sneak peek of the "never ending project"!
It is DONE (well, almost…just a few minor things). I'll be sharing it soon….FINALLY.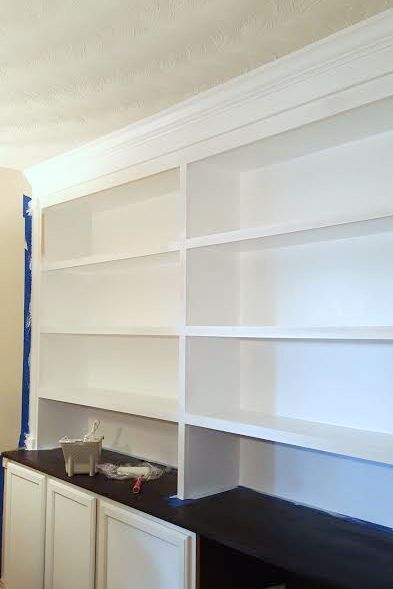 One thing I am unsure of is the wood top there.
I stained it much darker than I had planned….or envisioned.
Bummer.
I have considered painting it to look like a grayed/brown piece of weathered wood instead.
That would go great with my decor but I'm wondering what you all think?
I'd love to hear your thoughts on that!
Okay, and one last little thing to tell y'all (promise).
It's Swap It Like It's Hot week….what is that you ask?
Well, a bunch of bloggers send each other a thrifted item, or items, to makeover.
It's so much fun and such awesome inspiration too.
It started yesterday and goes all week. I'll be sharing mine on Thursday (and will also be sharing my Fall entry decor too)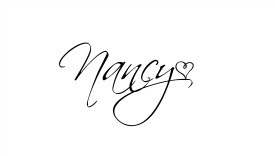 Follow along! –> Instagram ~ Facebook ~ Pinterest ~ Bloglovin
*This post contains affiliate links. See here for full disclosure.