Remember this Ho, Ho, Ho holiday decor sign from Part 2 of my Holiday Home Tour?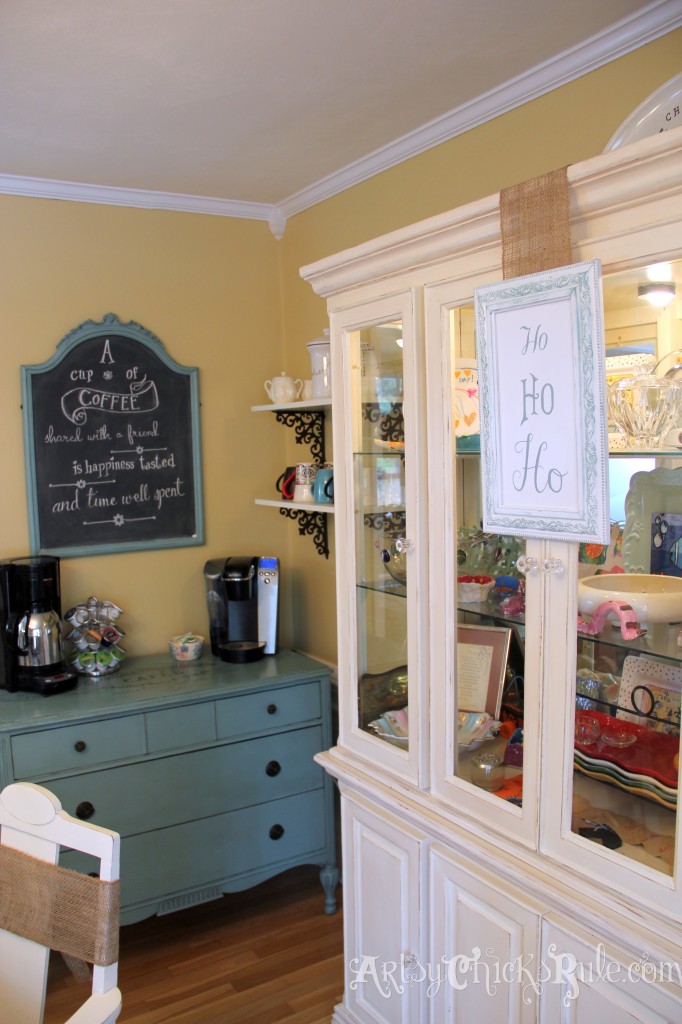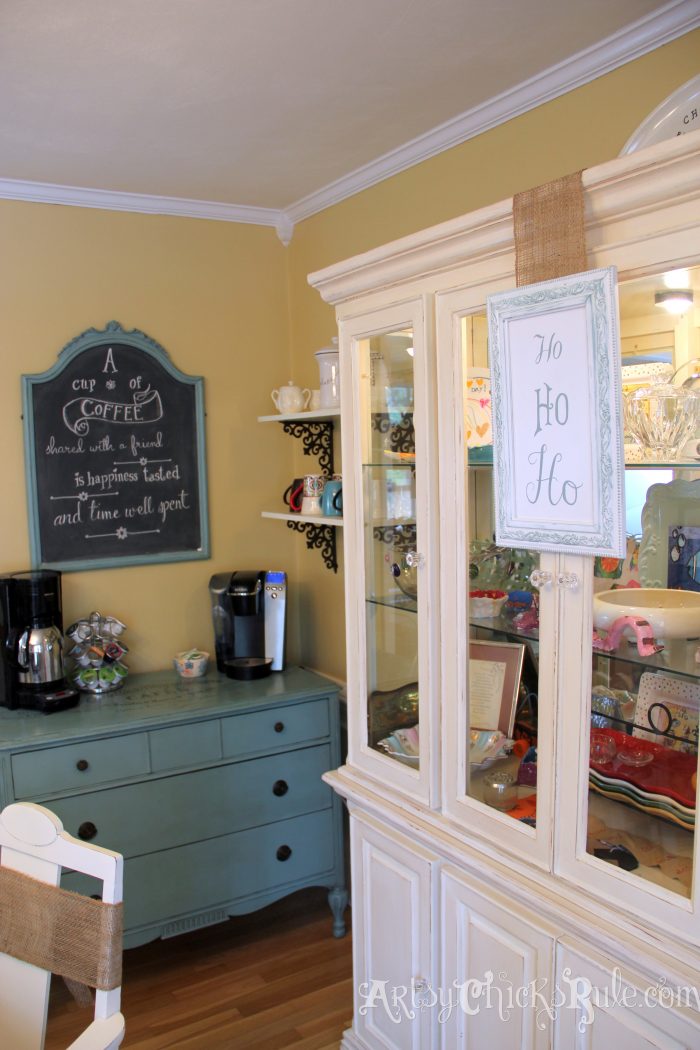 Well today I'm going to show you how I made it…..as best as I can.
I was in a hurry to get my home complete for the tour so I didn't take pictures as well as I should have.
But it's really easy.

It started like this…..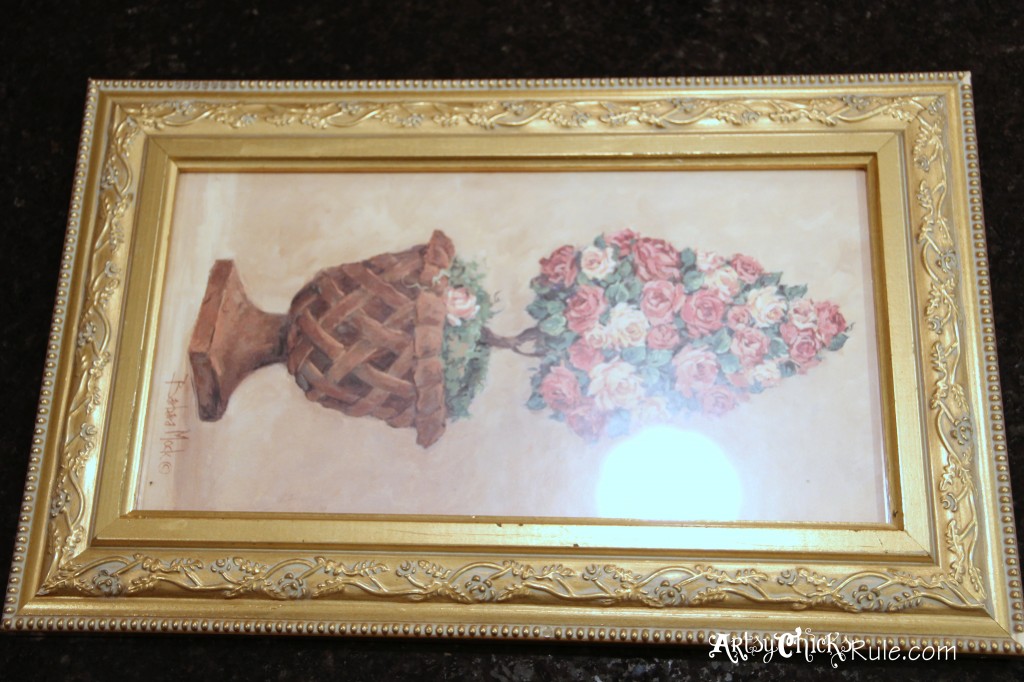 An old framed print from the thrift store.
I had originally planned to paint the glass with Chalk Paint but decided to just spray the whole thing. I was in a hurry, remember?
I used Valspar White Satin Spray Paint and did several light coats over the entire thing. It worked out pretty well.
Great (and super simple) if you are looking to paint the frame and inside the same color anyway. (or you could tape and spray, if not)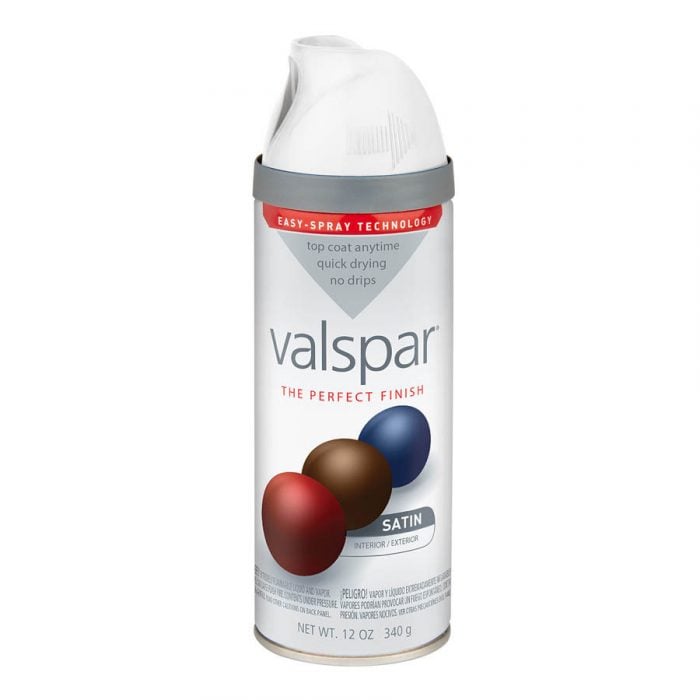 I don't have a photo of it painted just white…..sorry. It looked just like the photo below but without the blue around the frame. ;)
After the paint was fully dry I used a dry paint brush and Duck Egg Blue Chalk Paint to dry brush over the details on the frame.
Below is a shot after the dry brushing and before the graphics transfer.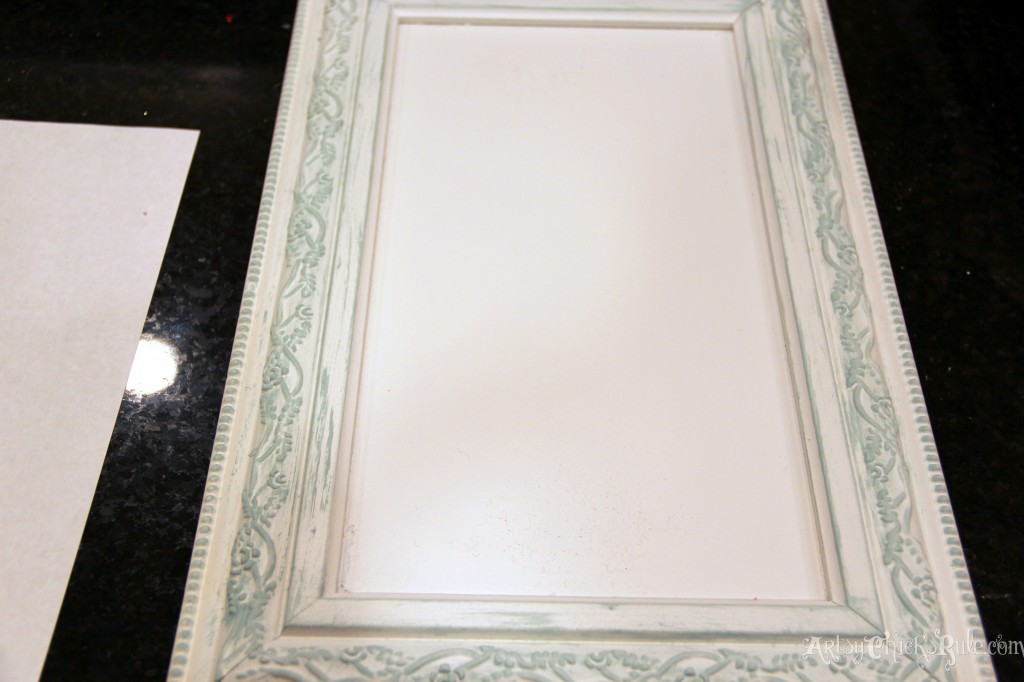 I created the Ho, Ho, Ho graphic below for this project…..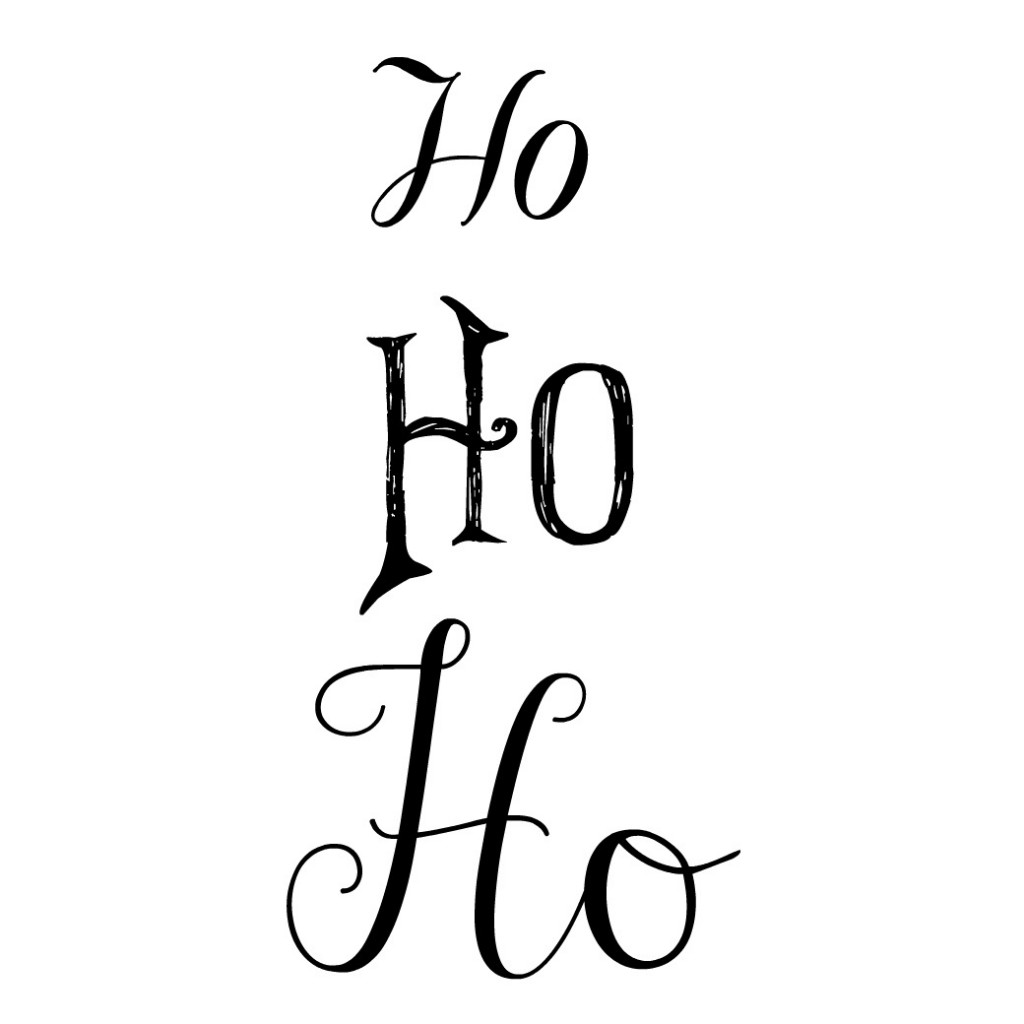 I printed it out, cut them apart and rubbed pencil over the backside of the lettering to transfer.
I laid them out onto the center where I wanted them to go.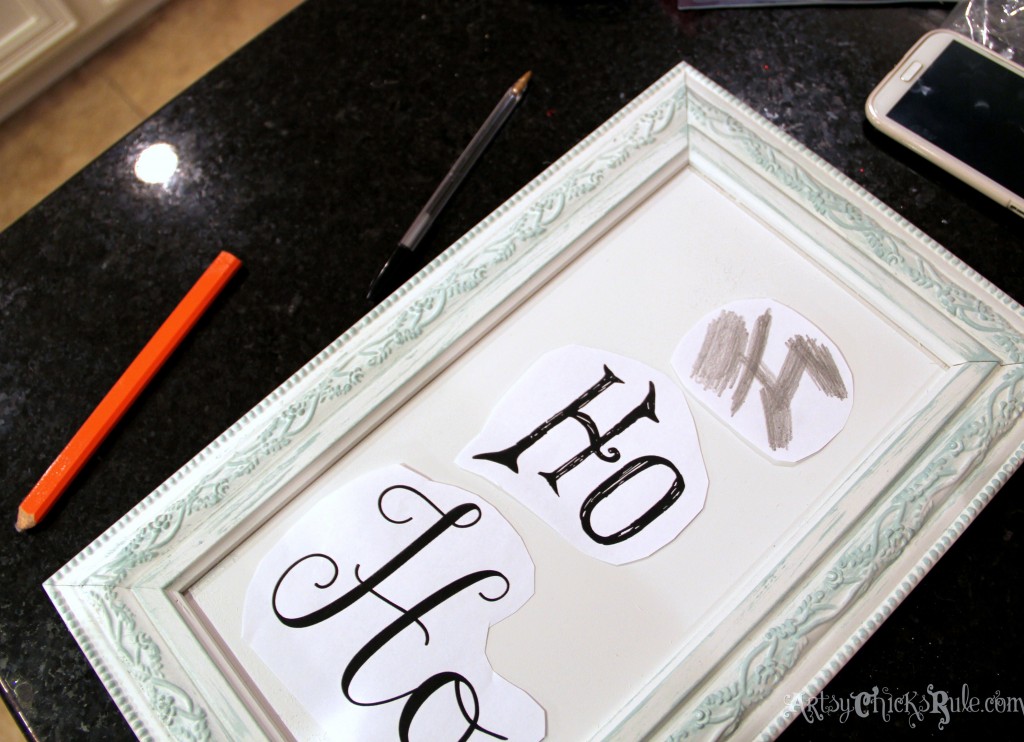 Then I used the ball point pen to trace around the lettering to transfer the pencil lead to the painted glass.
All transferred (hard to see well in the photo below but it is there)….now time to paint it in with the Duck Egg Blue Chalk Paint.
You could use any color …..red would have been great too but I wanted to use the color that I have in this room.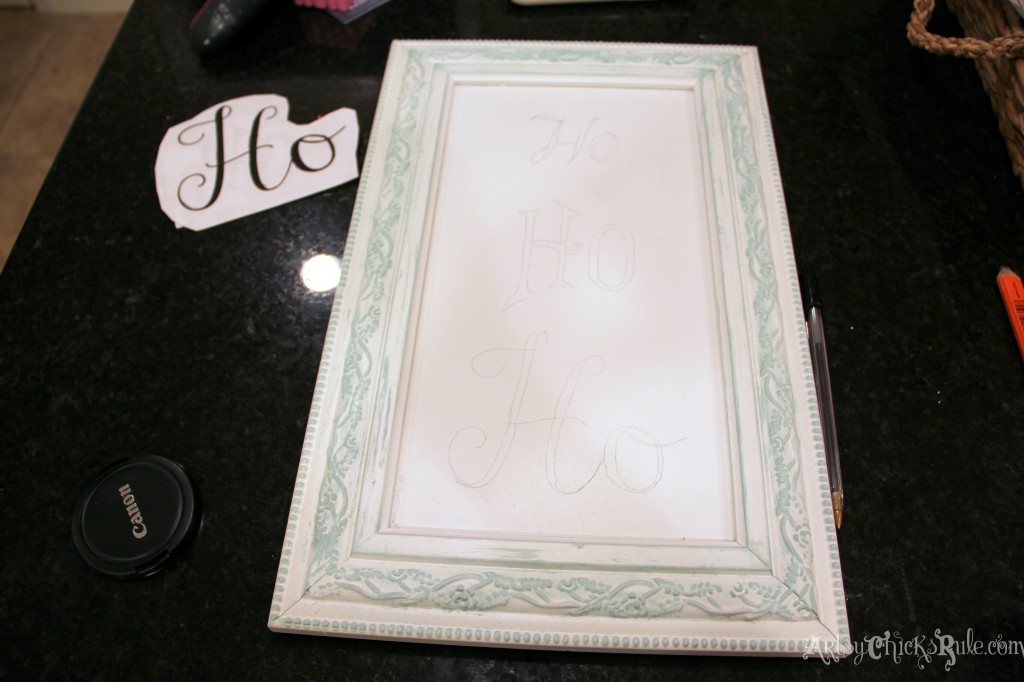 I finished it with a spray of Minwax Polycrylic to seal it.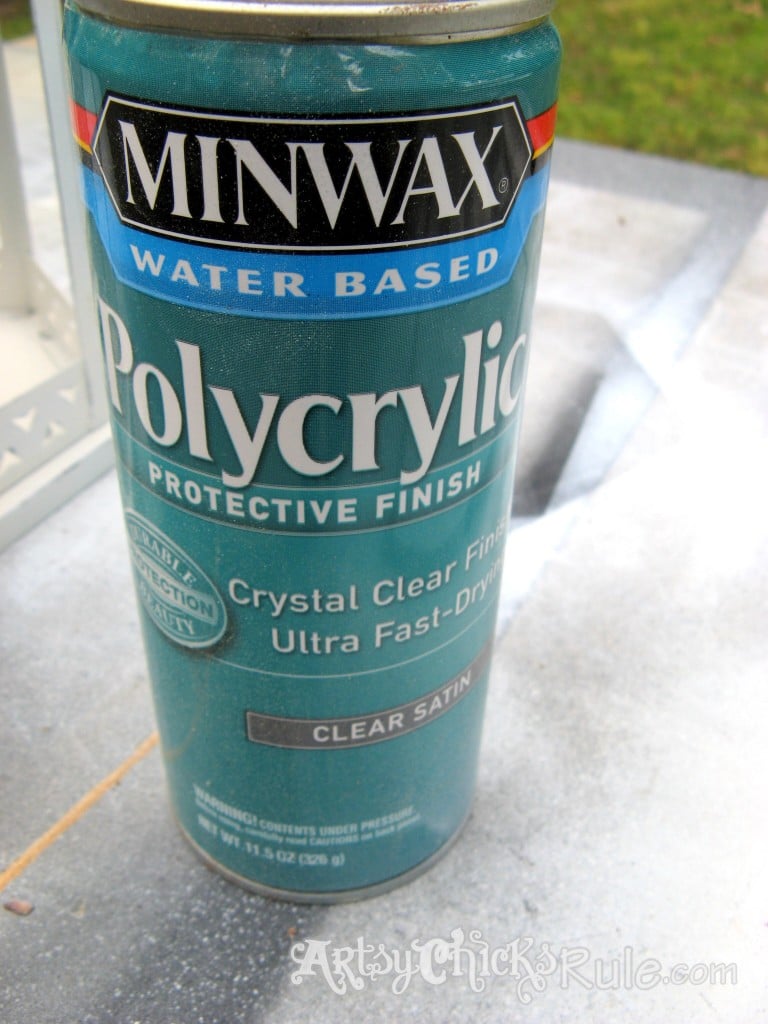 And finished…..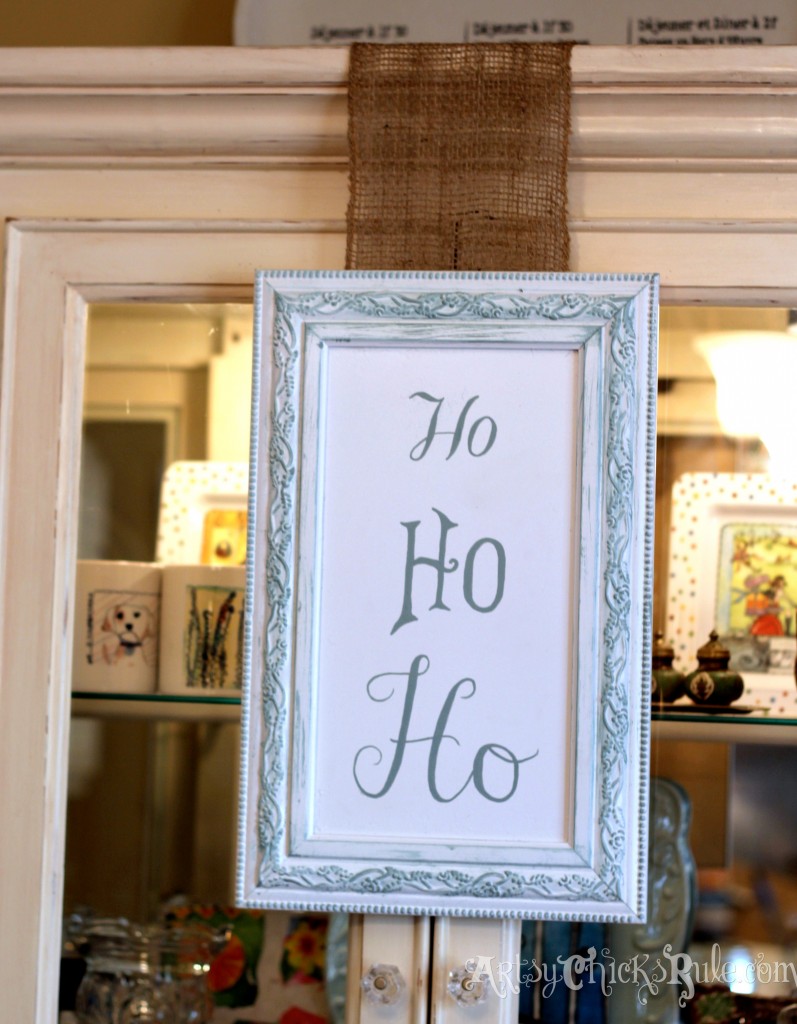 Before and After —-> thrifty find….to holiday decor! Easy and inexpensive.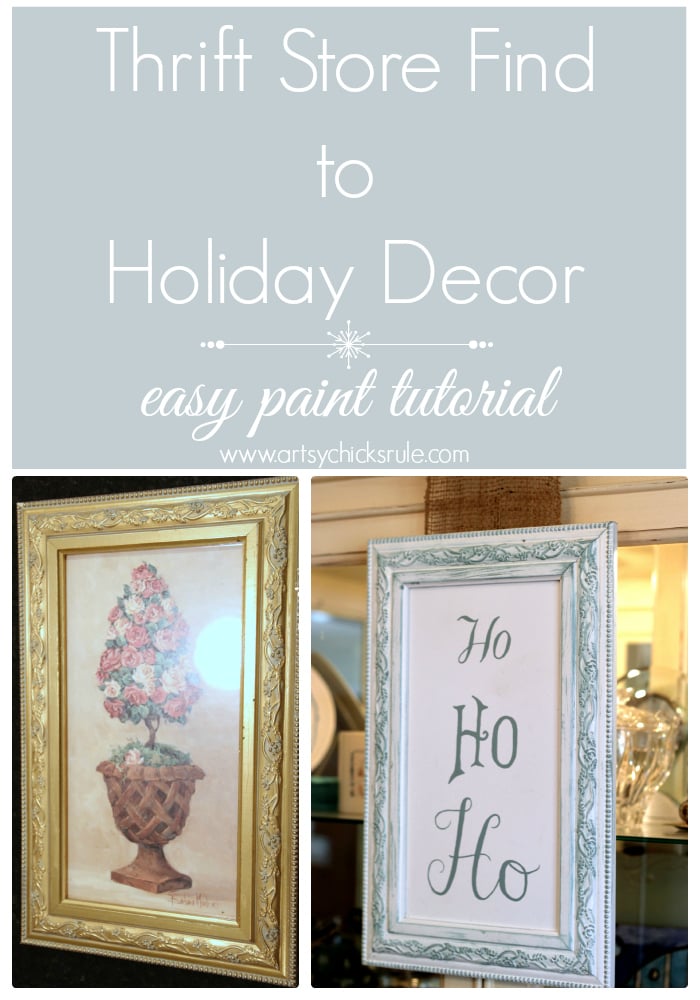 Ho, Ho, Ho and Happy Holidays to you! ;)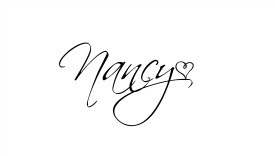 Be sure to follow me on Instagram if you don't already!
I always post projects and things I'm working on (like this one)
long before it hits the blog…..
….plus lots of fun random daily things too.
Follow Along Here!