Hang With Me Sign Hook Rack
This post may contain affiliate links. Please see disclosures here.
This fun & quirky sign and hook rack is made simply out of an old thrift store find! You can use it for towels, keys, hats or anything you wish!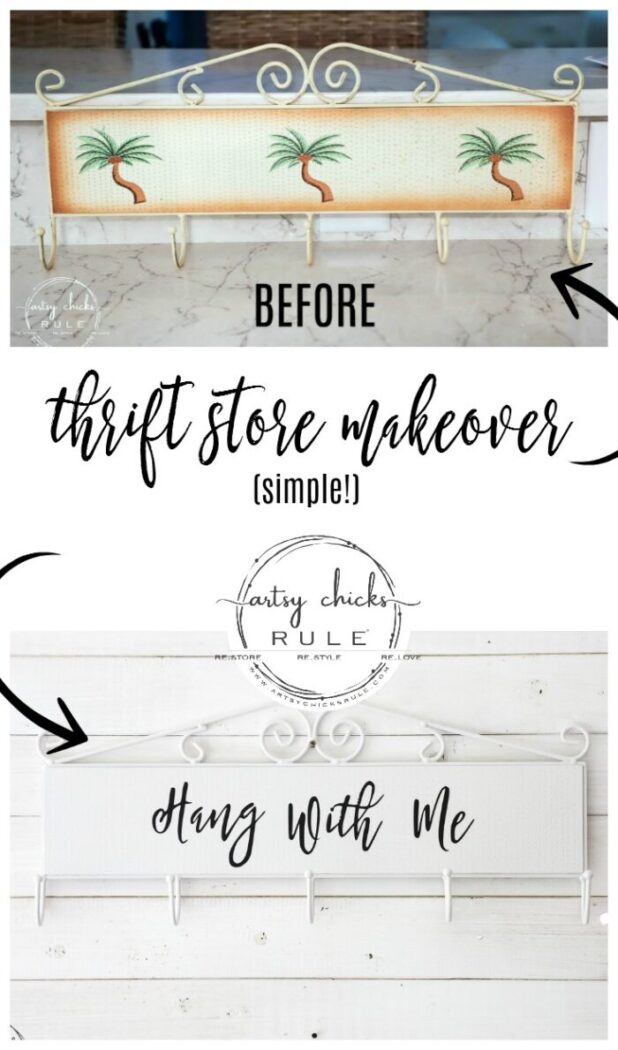 Hey friends! Today is Trash To Treasure Transformation Tuesday!
My friends and I are sharing our "trash" and how we turned it into treasures. So much fun.
I always look forward to seeing what everyone comes up with. Hope you do too!
So be sure to scroll all the way to the bottom to see theirs.
This month, mine is a pretty simple makeover…but oh so fun and quirky. ;)
"Hang With Me" Sign & Hook Rack
Here's how the hook rack started…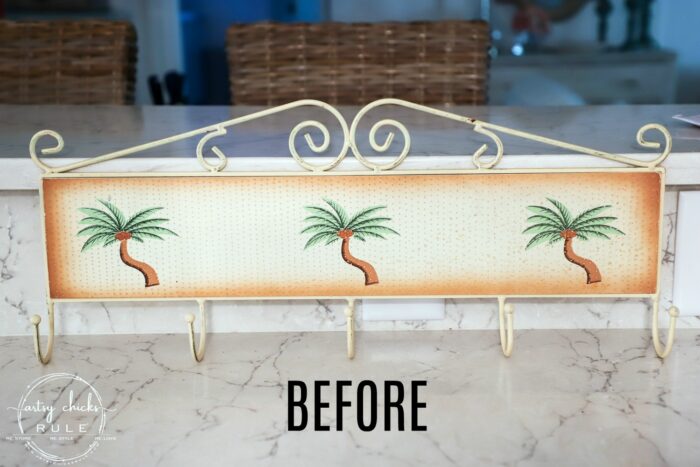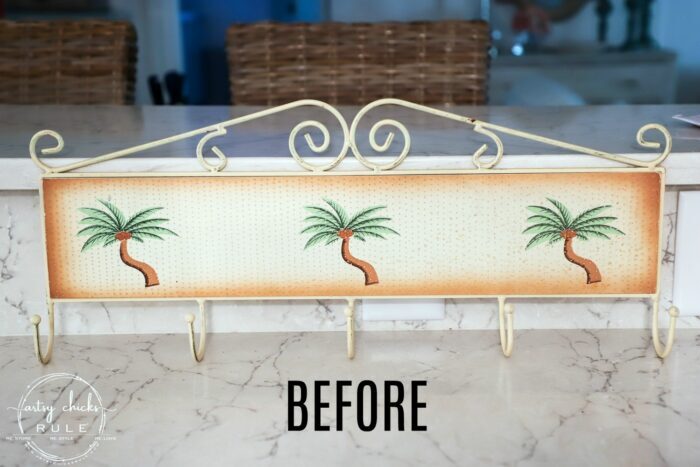 Definitely in need of a new look, don't you think?
Yes!
I decided to just keep it simple and paint the whole thing white. White paint can fix a multitude of sins, I tell ya.
It can brighten up just about anything and give it a brand new look. White is simple, elegant and makes everything fresh and new.
Since it has hooks, I originally thought I'd just make it a bath towel hanger. Maybe have it simply say "bath towels" or something along those lines.
That was boring to me, so I came up with "hang your towel up", or "hang up your towel", to be sort of funny/quirky.
Perfect for a kid's bathroom, right??
But I still didn't love it! lol
So I was mulling it over and my husband said, "how about hang with me"??
And I was like, yes! Love it.
You are so witty, Mr. ACR. Hee hee
So that's what I did….."Hang With Me" hook rack….which could be anything.
Towels, keys, hats, whatever.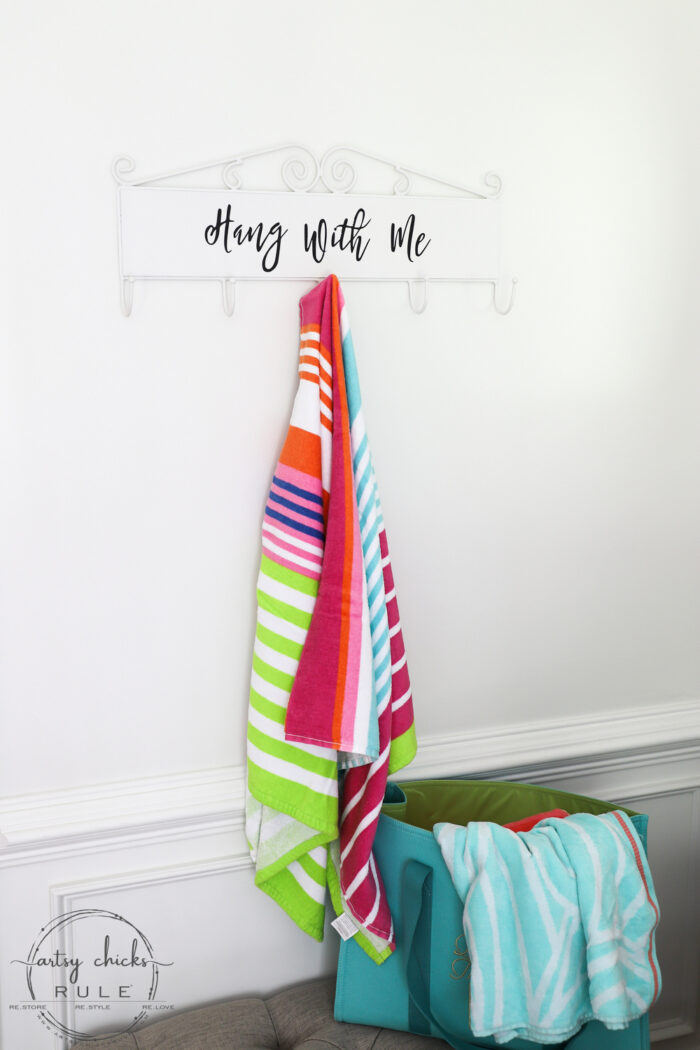 Love the graphic/printable I created for this hang anything hook rack??

You can get it here…


Already a subscriber?? Click here to download the printable now.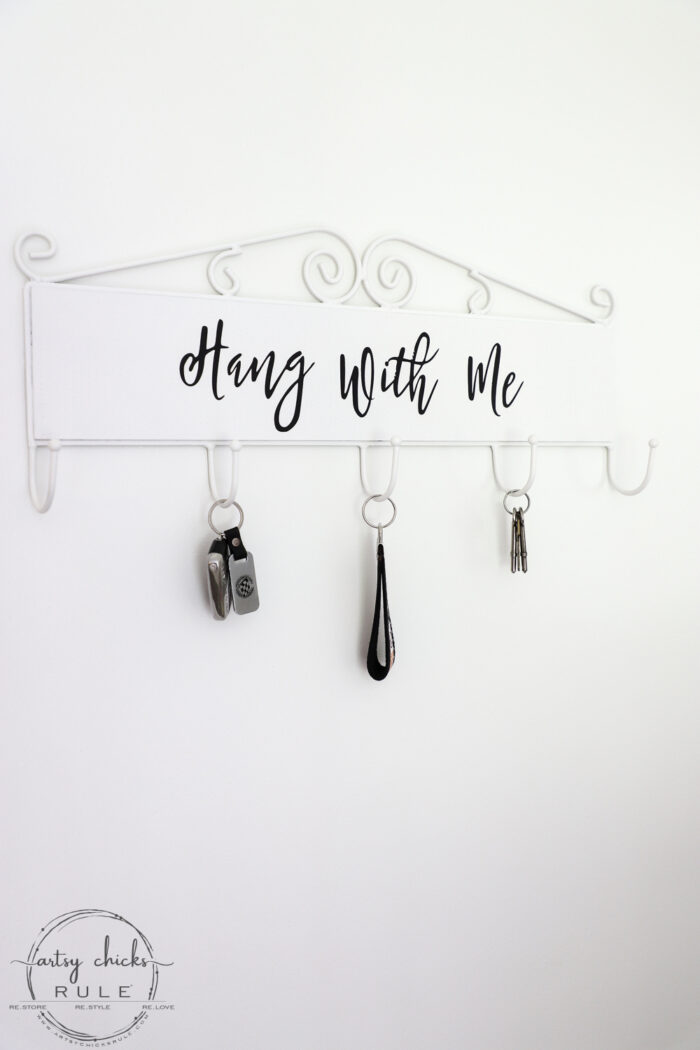 I don't have "in process" photos of this one because it was so basic. I painted white, sealed it and then added the lettering from the graphic I created and cut out on my Silhouette.
I cut it out on black vinyl, pulled all the vinyl off and left the lettering attached to the backing. I added the transfer tape over that, removed it from the paper backing and then attached it to the board.
And done!
If you want to see how I do this though, check out this post for more details and examples of past projects >>> How To Import Designs Into Silhouette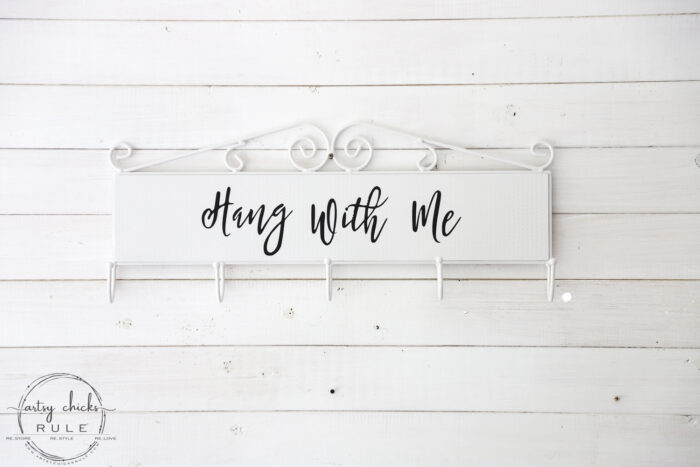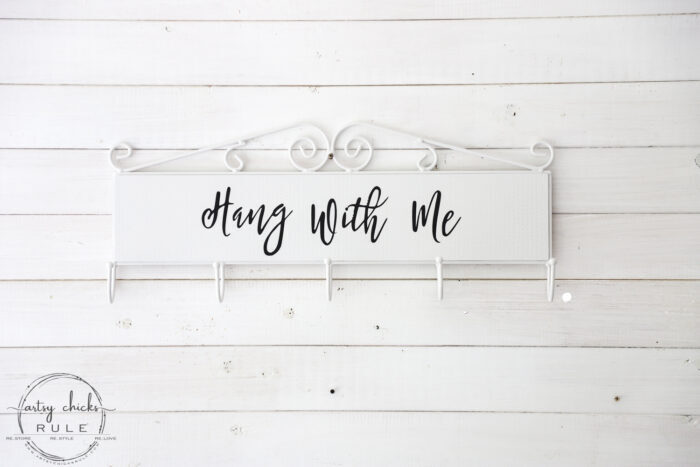 Simple and to the point, right? Hang with me. :)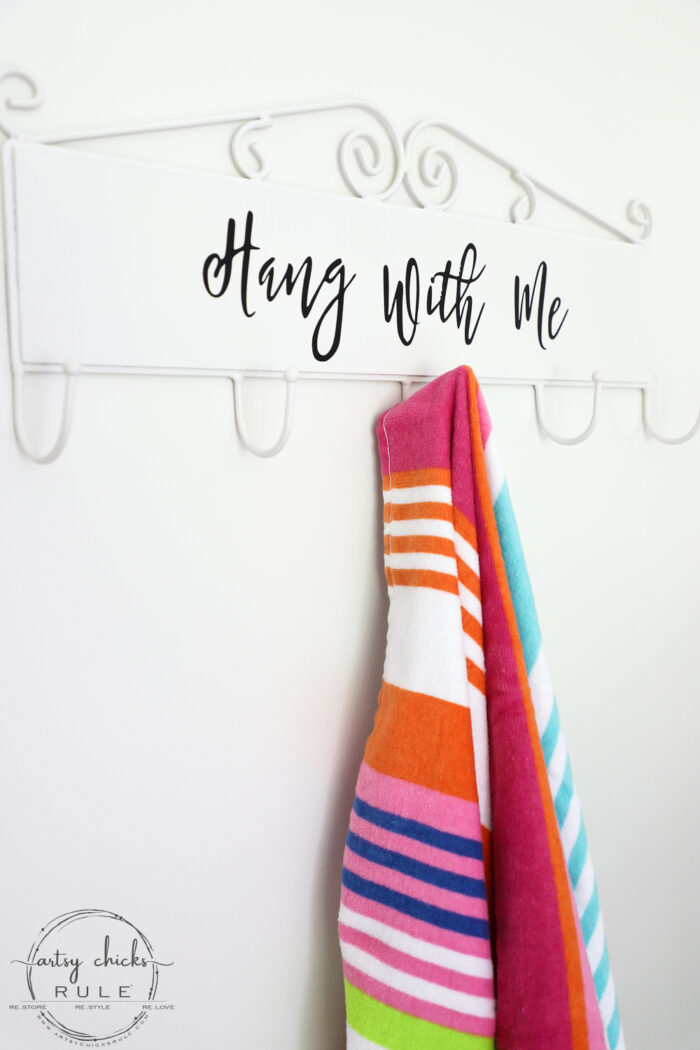 If you don't own a Silhouette Cameo and don't plan on purchasing one, you can see all the other ways you can easily transfer this graphic in this post here >>> "How To Transfer Graphics"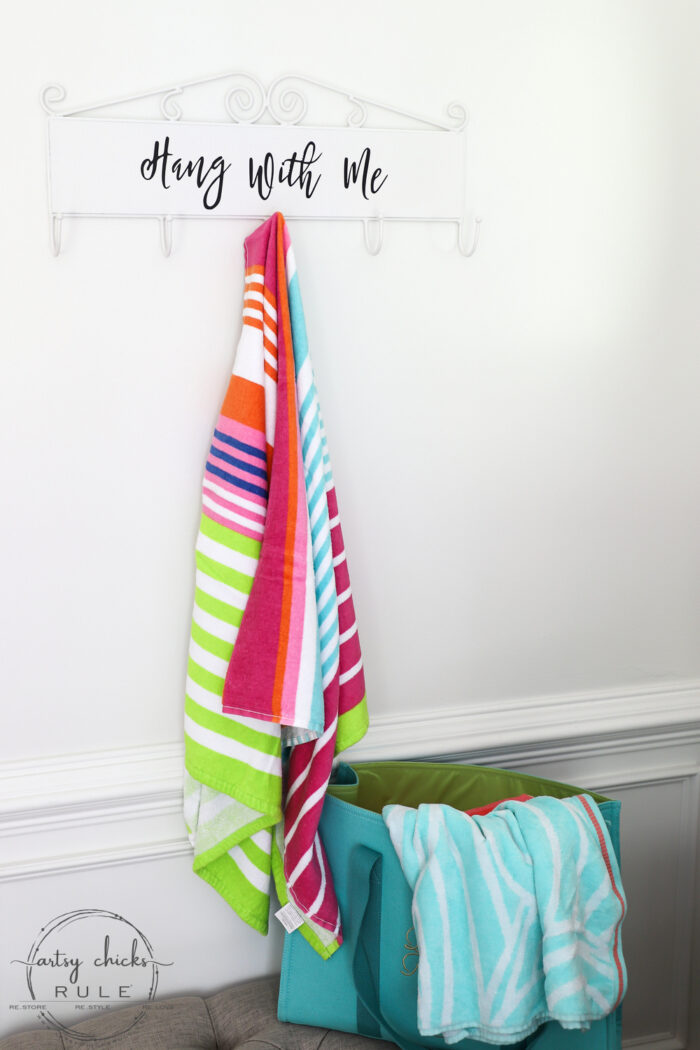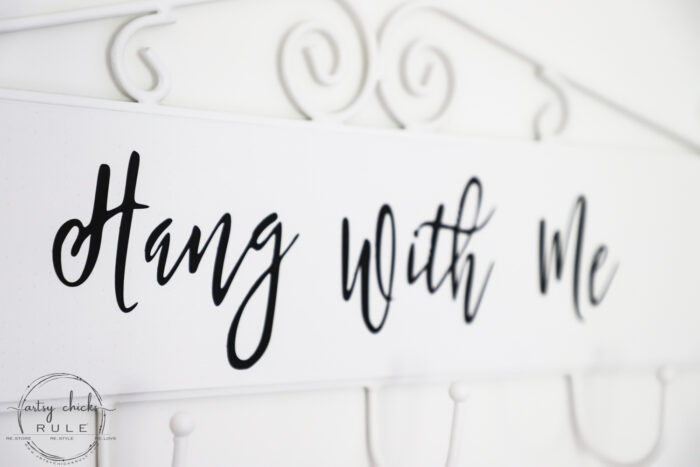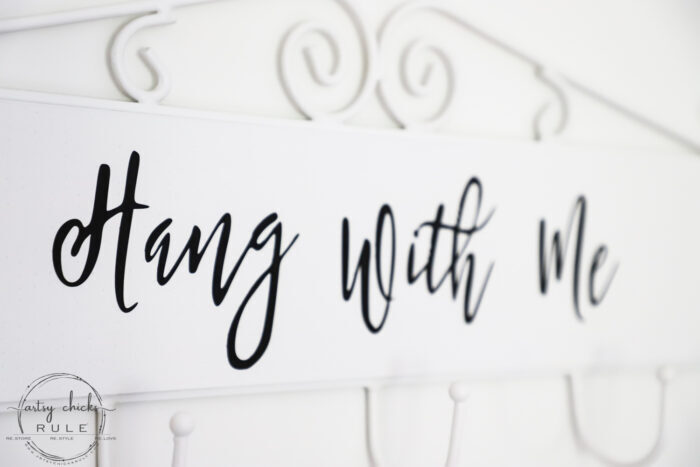 Perfect for so many things that need hanging.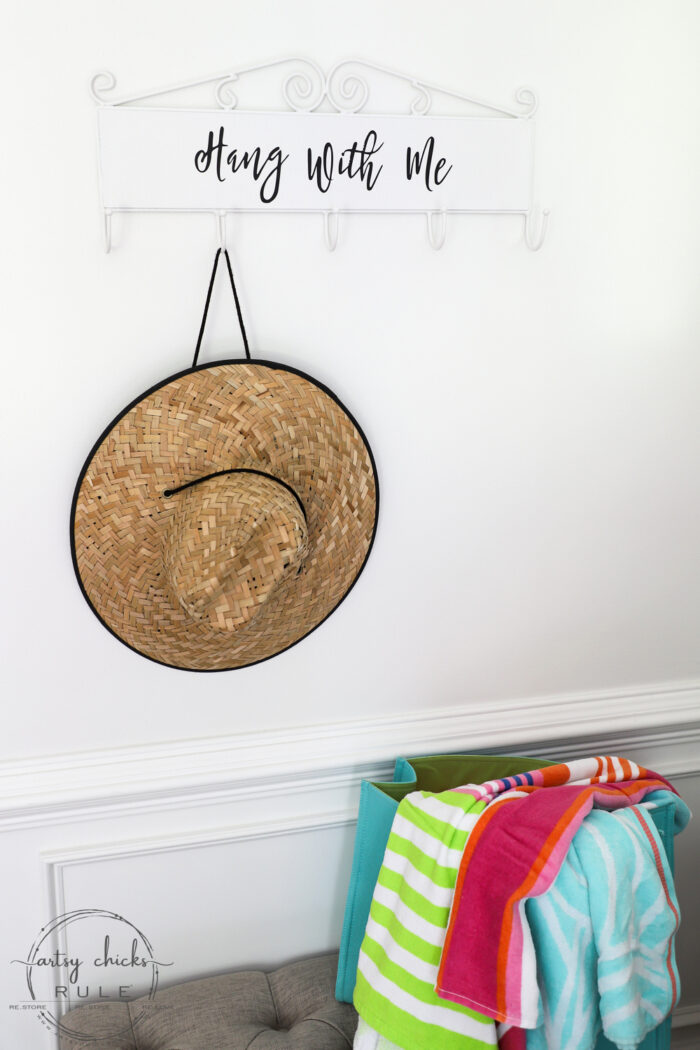 By the front door for keys…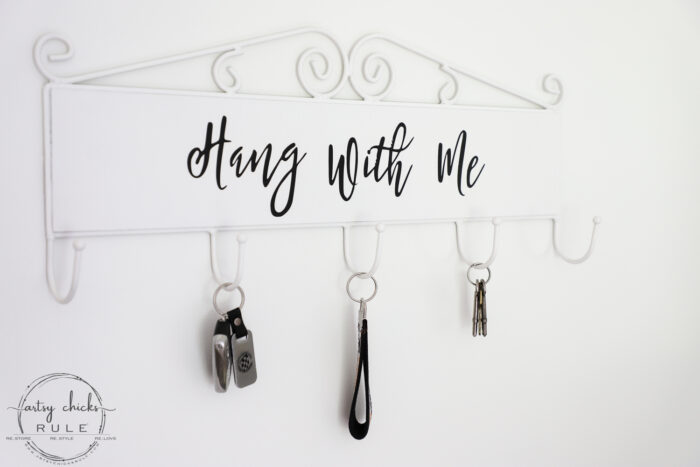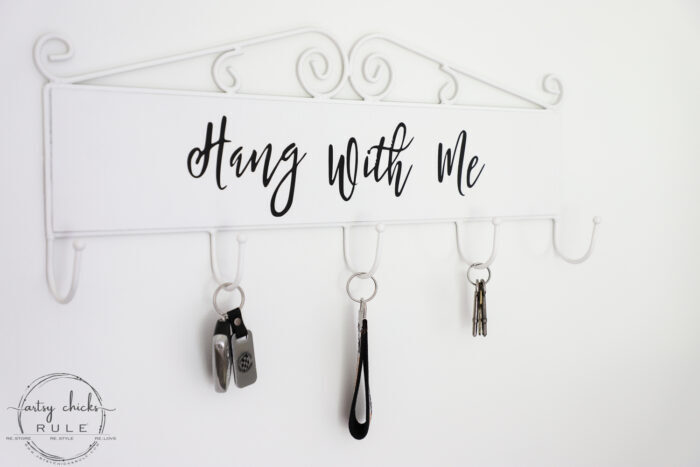 I enjoyed this quirky little project…and it was so easy too. My favorite kind. :)
PIN it to save it!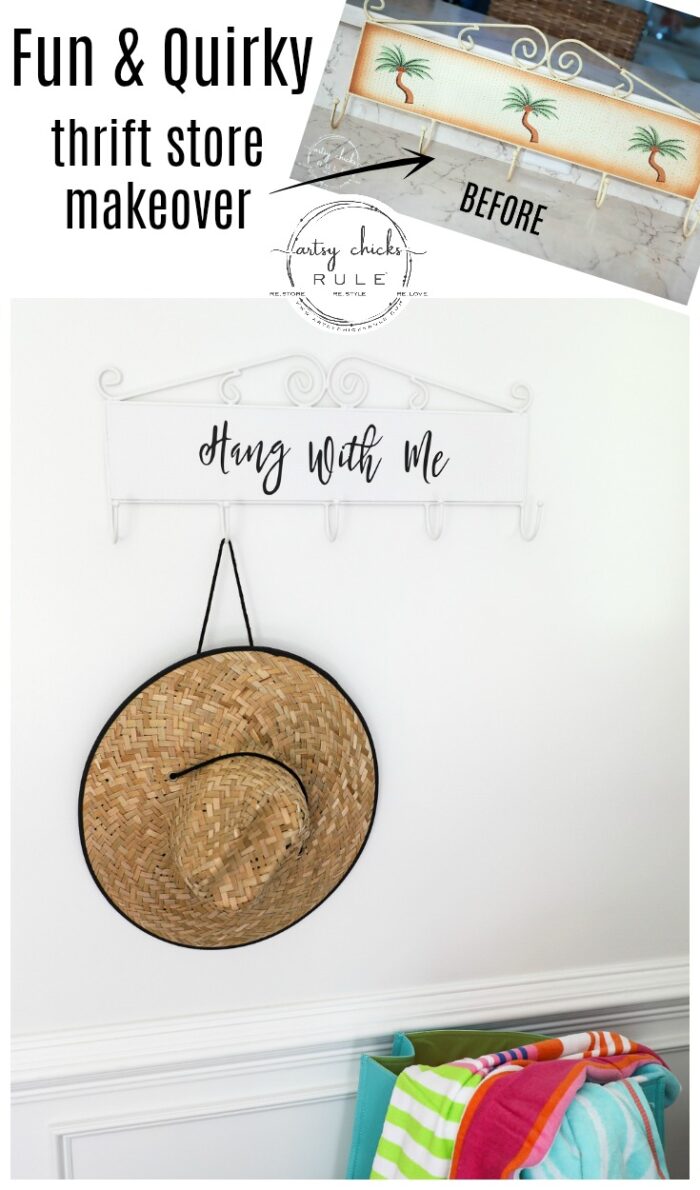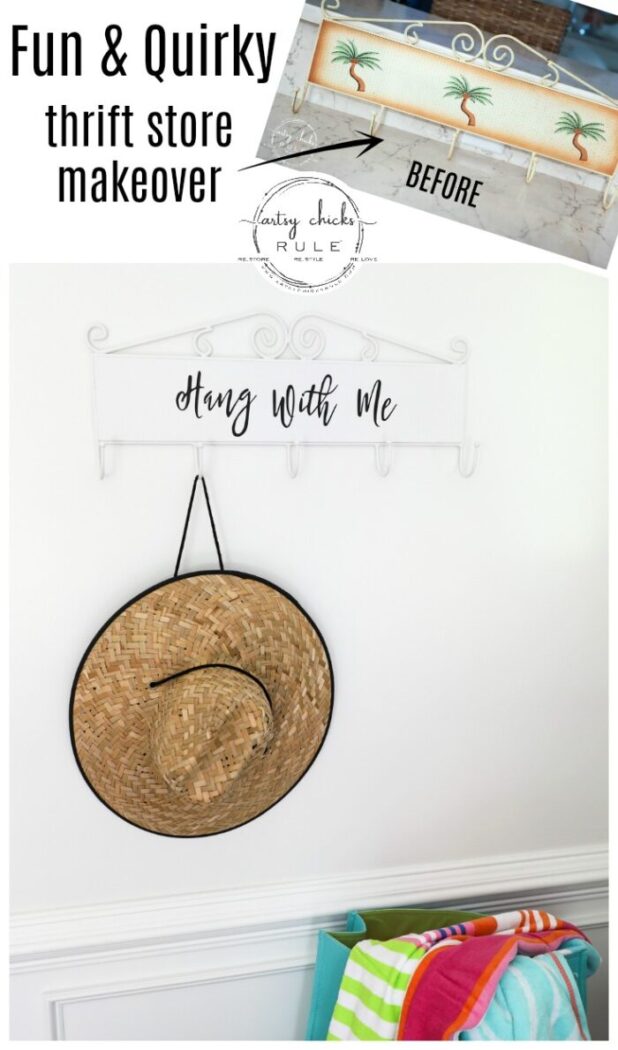 Don't go just yet!
Let's see what my T2T friends are sharing today: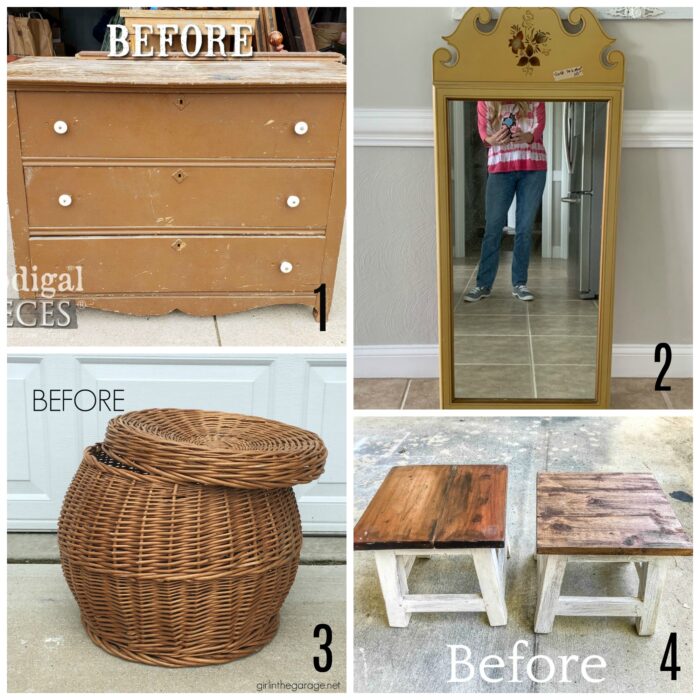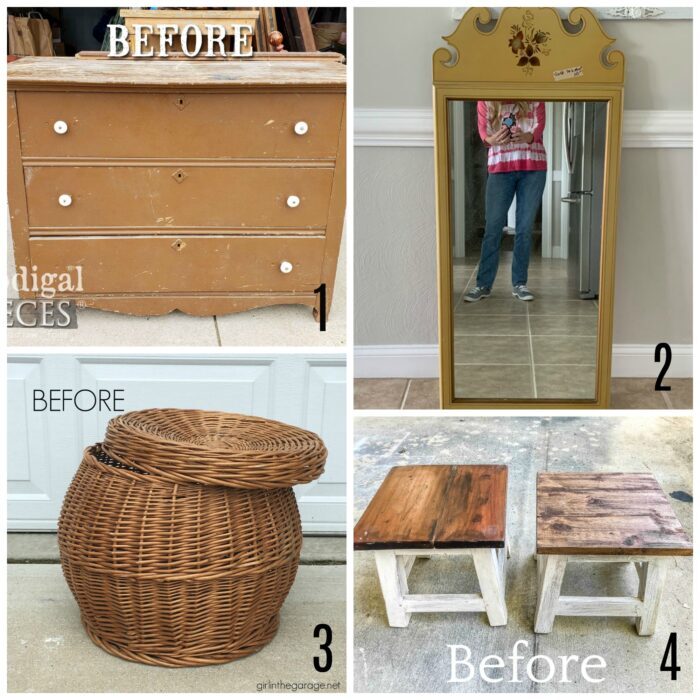 Want to see even more Trash To Treasure goodies?? Click here for past makeovers in this theme.
…………………………………………………………………………………………………………………………..
I'll see you back here on Thursday with this little thrift store table makeover below. It's got a tiled top that someone did and that's right up my alley.
BUT, it's getting a whole new look…sort of! ;)
Stay tuned for that, and for a BRAND NEW THRIFTING VIDEO with my thrifting buddy, Christy!!
We had so much fun shopping, can't wait to share it with you! (Not a subscriber yet?? Click>>>here to join so you don't miss it!)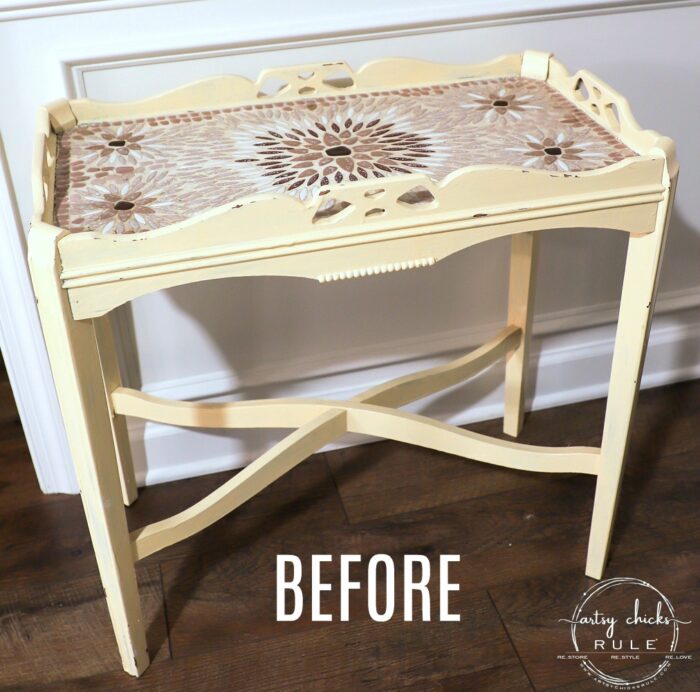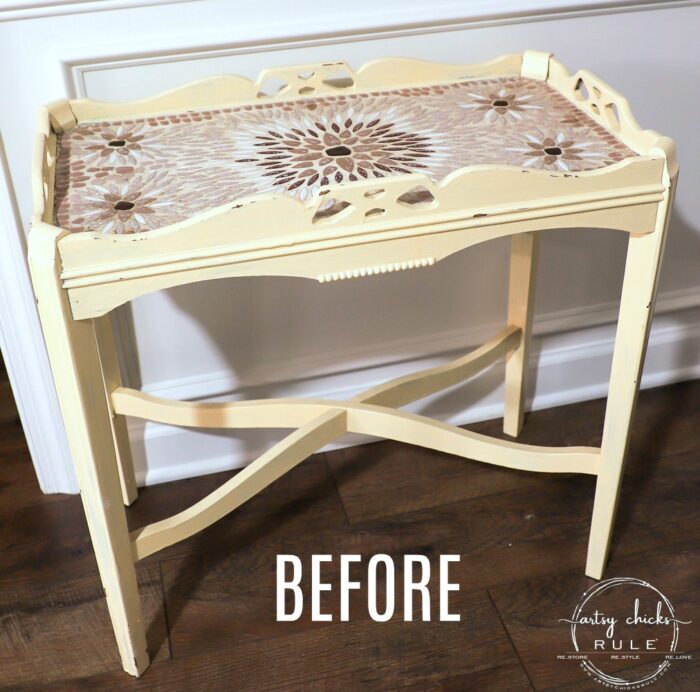 Have a great week! See you Thursday!
xoxo