This post may contain affiliate links. Please see disclosures here.
Hey Friends!
I think we are all in full swing with Fall now, don't you?
Yes, around my parts of the world, it's still sweltering but it is a bit cooler in the evenings.
However, we have had nothing but rain and gray skies going on 4 days now.
Ugh, I'm ready to see the sun, whether it's colder weather or hot! ;)
So, in case y'all didn't know, there's been a Fall tour going on all week.
I've been sharing all the great ideas and decor over on my >>>Facebook page.
If you don't follow along over there, I'd love if you did!
I share all kinds of things like home decor, beautiful homes, innovative ideas, furniture makeovers, diy, humor, projects, fun stuff and more. :)
If you didn't catch the earlier days of the fun Fall tour, I'll be sharing links at the bottom of this post for y'all.
But first, I'm going to share some totally FREE Fall printables I made for you.
I hope you like them. :)
(***Please note: my watermark only appears here, it will not appear on the downloadable copy)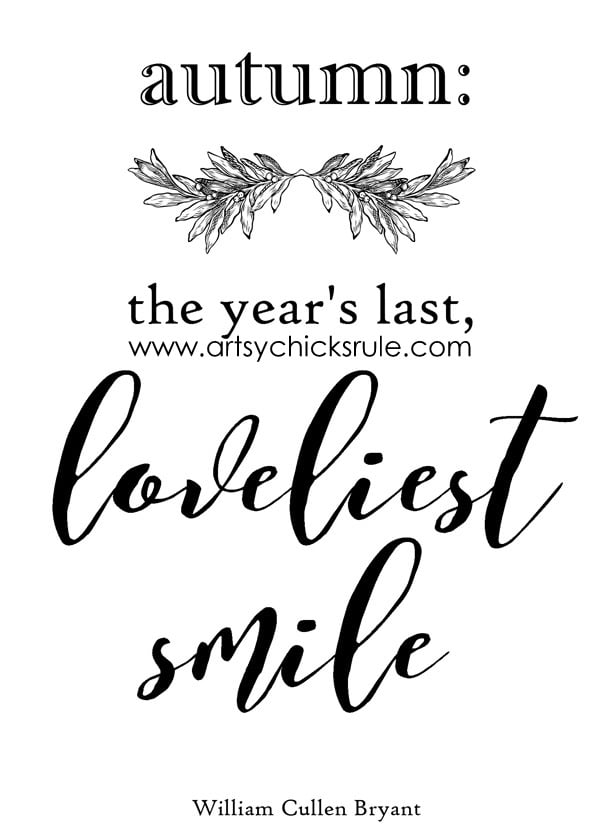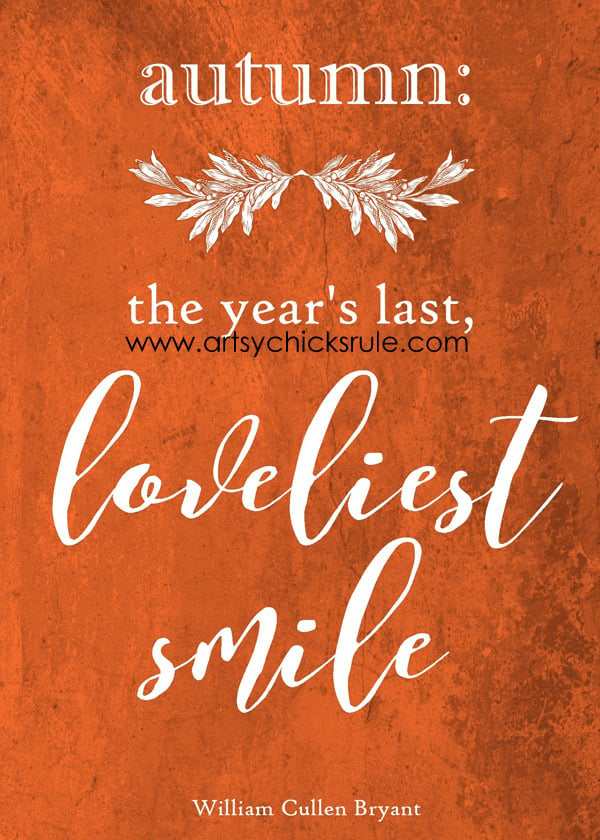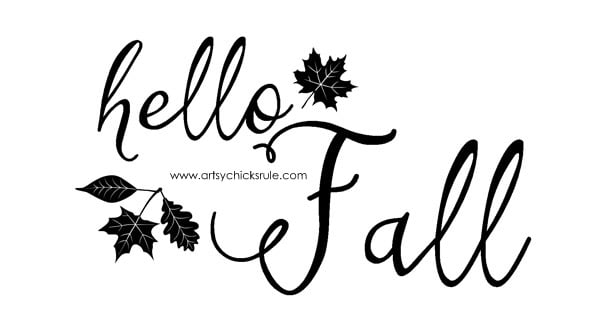 As you can see, I did several so you have lots to choose from!
There's so many things you can do with them.
You can print them and use these in frames….like this…..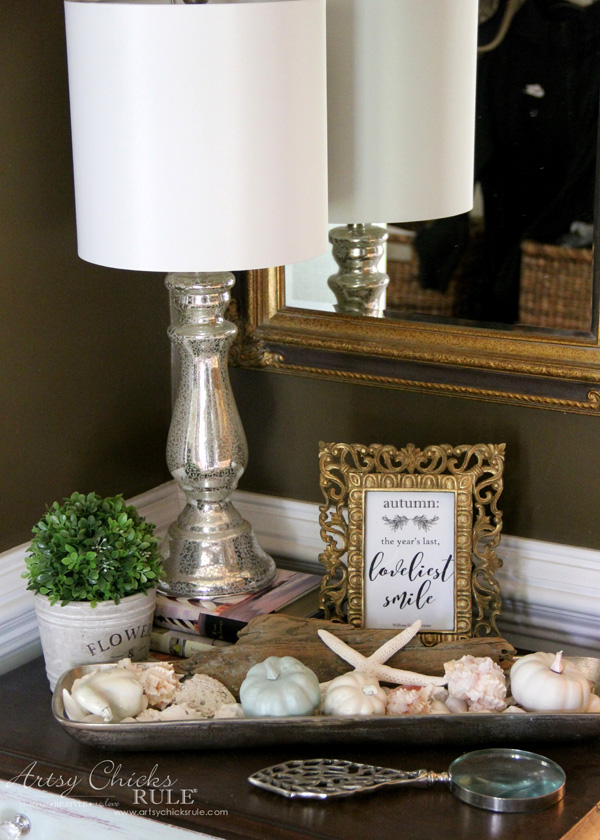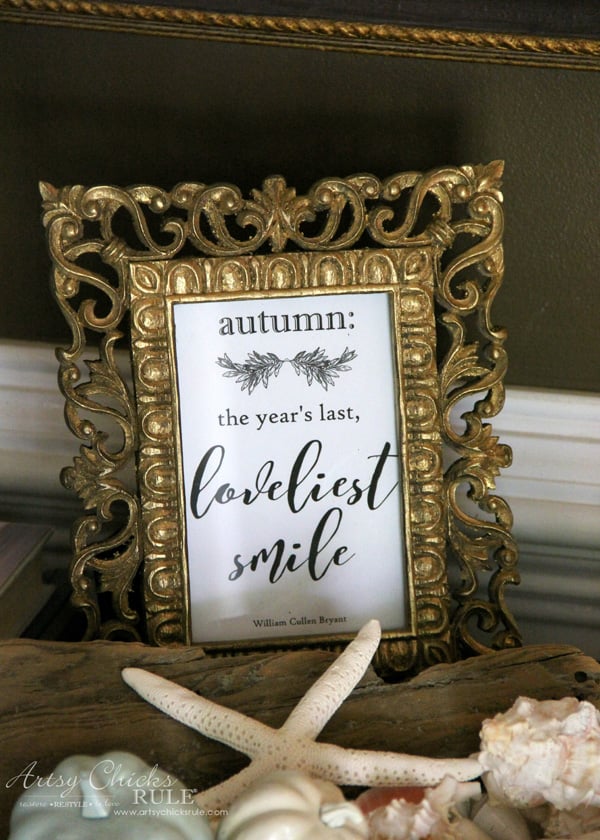 Or maybe you like the "chalkboard" one better?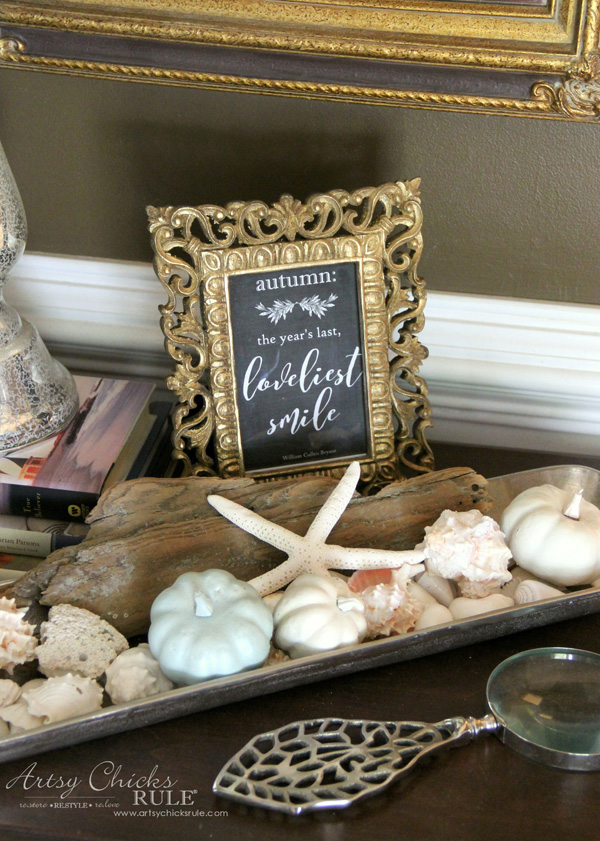 I'm using the white one. I liked it best with my >>> Neutral Fall Decor.
I did include an orange, traditional colored printable for all of you who love that too. :)
Once you download these to your computer, you can print them in any size you like.
You can also print them using a program like blockposters (.) com to transfer to a chalkboard. (any size)
I did just that and created pages of the printable that I then taped together.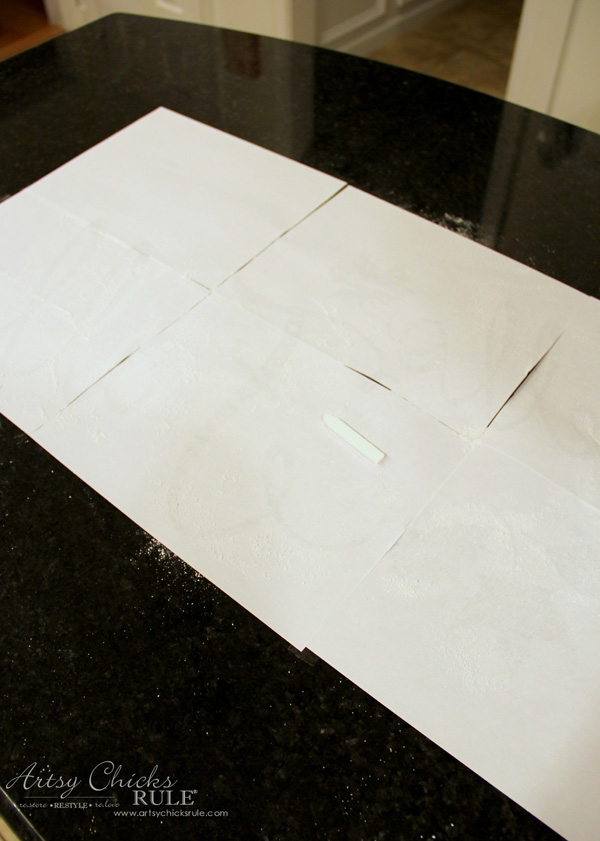 (this is the back side)
Once it's taped together, I used a piece of chalk to rub over the entire back (where there was print on the other side).
Then just turn it over and align it correctly onto whatever you are transferring to.
I was transferring to my large >>> Farmhouse Chalkboard in my kitchen.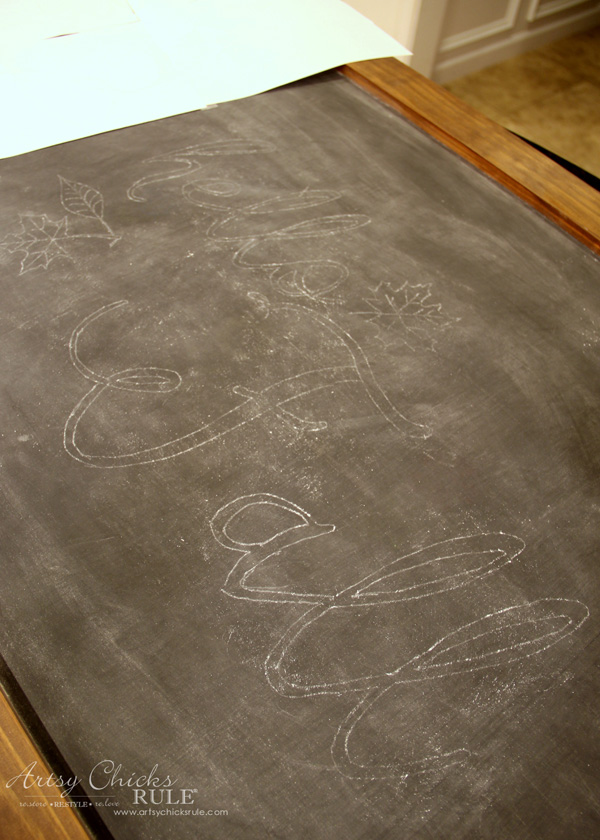 I taped it with painter's tape and then used a pencil to trace the outer edge of each letter. (and leaves!)
All that's left to do is "color in the lines" with the chalk to finish up.
I decided to use Fall colored chalk for the leaves to give it a bit of pop.
I also used the q-tip technique to create a "shadow" on the lettering.
The q-tip technique is simply a damp q-tip that is wiped along the right side of the letters.
If you are unsure of where to place it, just do a quick Google search for "shadow on letters".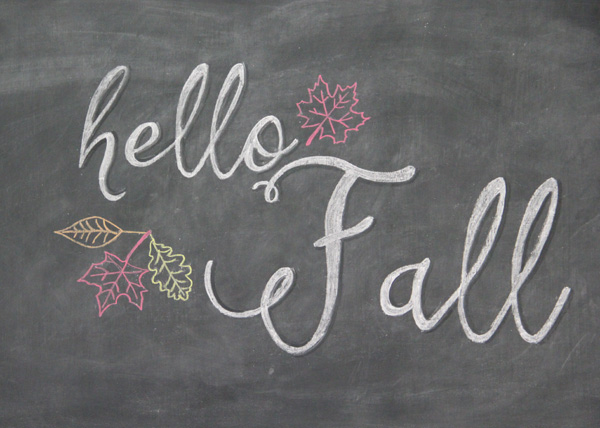 It's very subtle but I love the dimension it gives the lettering.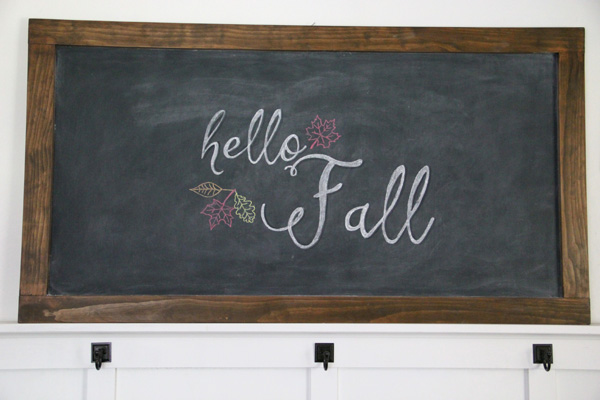 Pretty simple!
You can also print them on "iron transfer" paper and make pillows, tea towels and more!
I made these pillows with some other free fall printables I created for you guys recently.
You can find those free fall printables in this post here >>> DIY Fall Pillows & Printables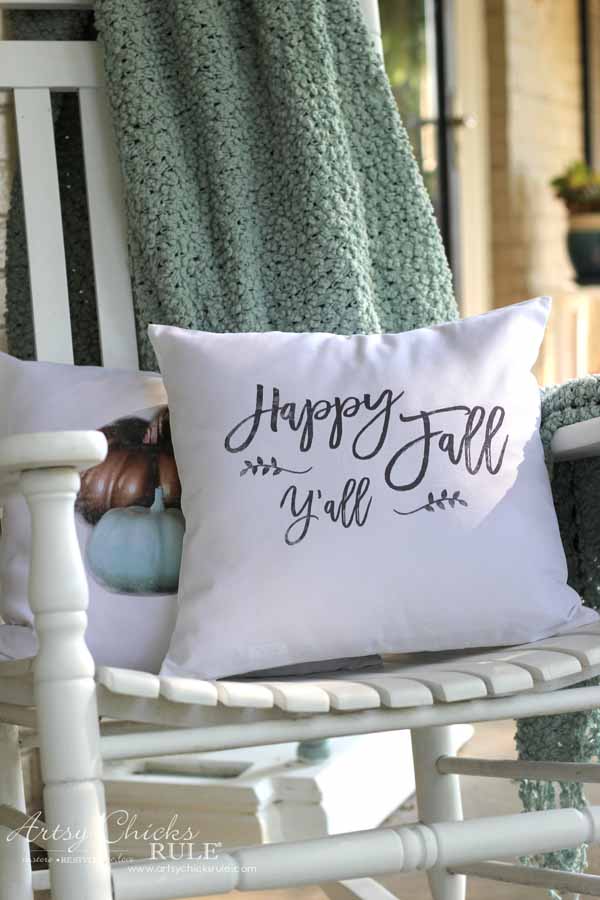 PIN this for later so you can download and create lots of fun Fall stuff! :)
And now it's time to go visit all the rest for even more Fall inspiration.
2016 Fall Ideas Tour
Monday – Mantels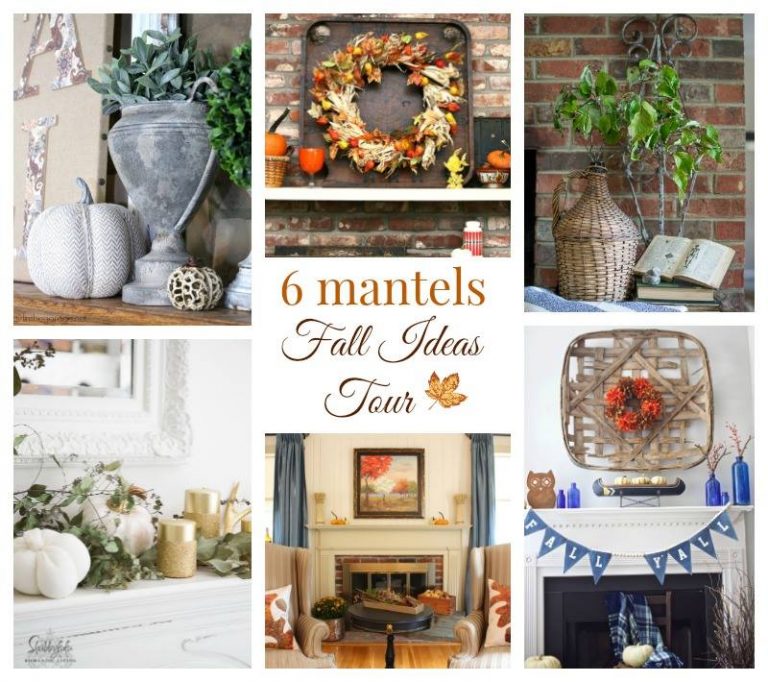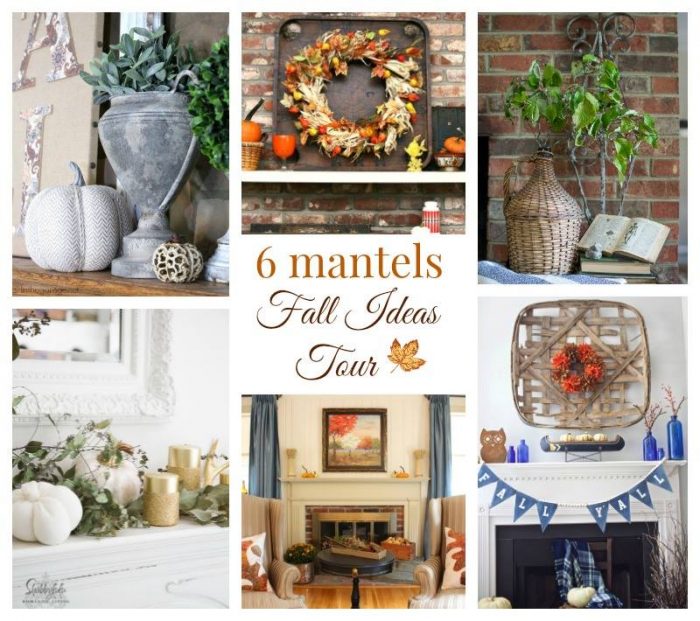 Tuesday -Tablescapes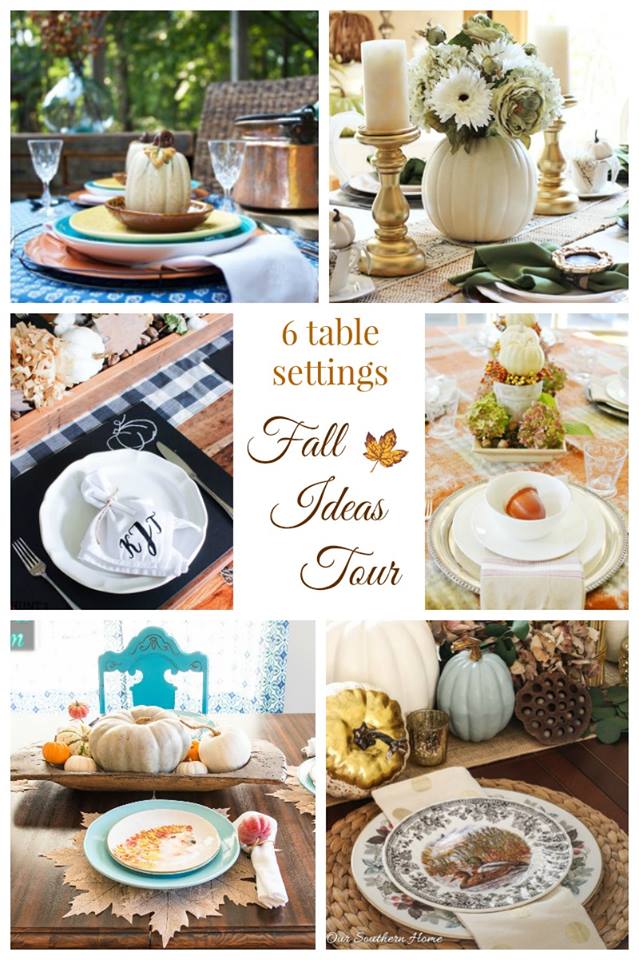 Wednesday – Wreaths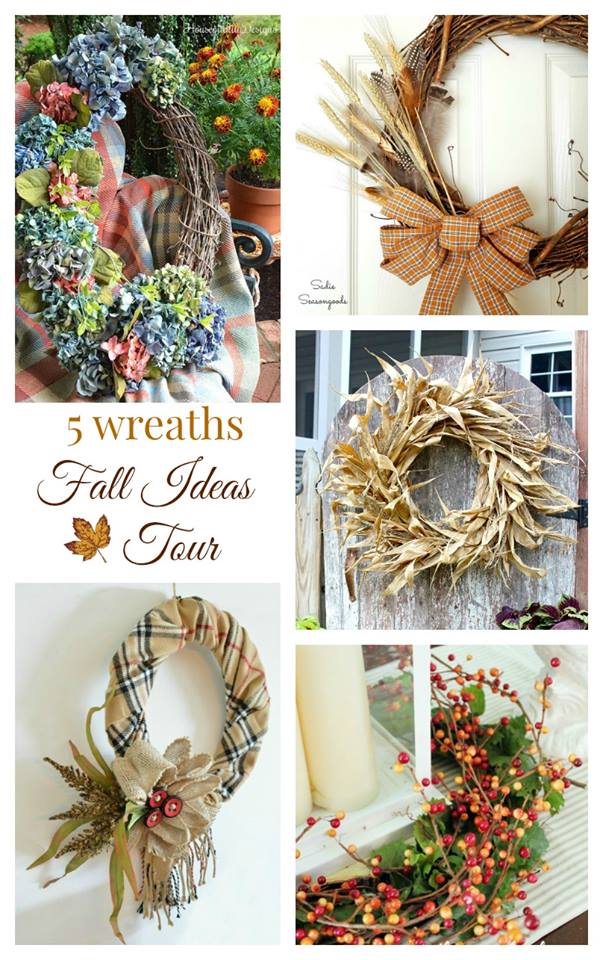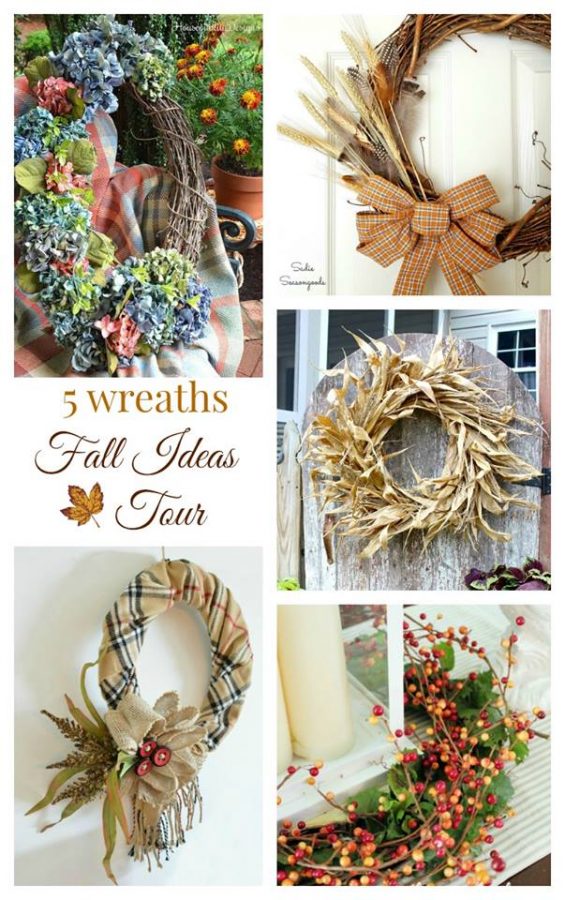 Thursday – Printables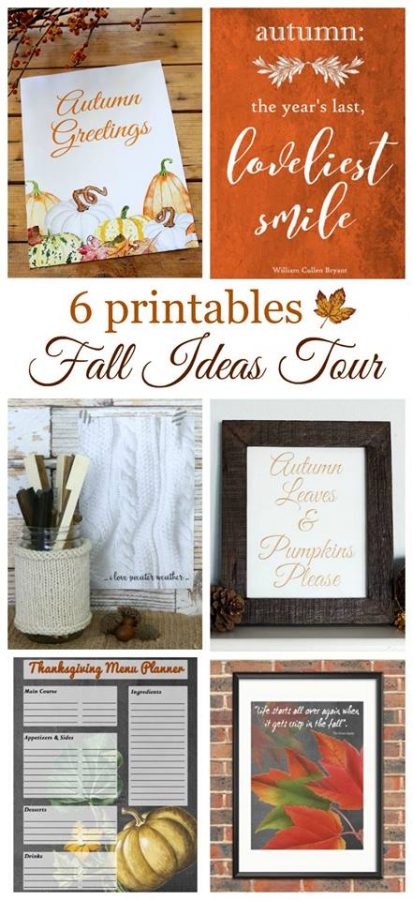 Friday – Porches
See you guys next week!
Hope you have blessed and wonderful weekend!
(and have fun decorating for Fall this weekend, if you haven't already :) )
xoxo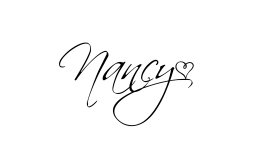 Even more inspiration… (affiliate links, disclosure
here
)